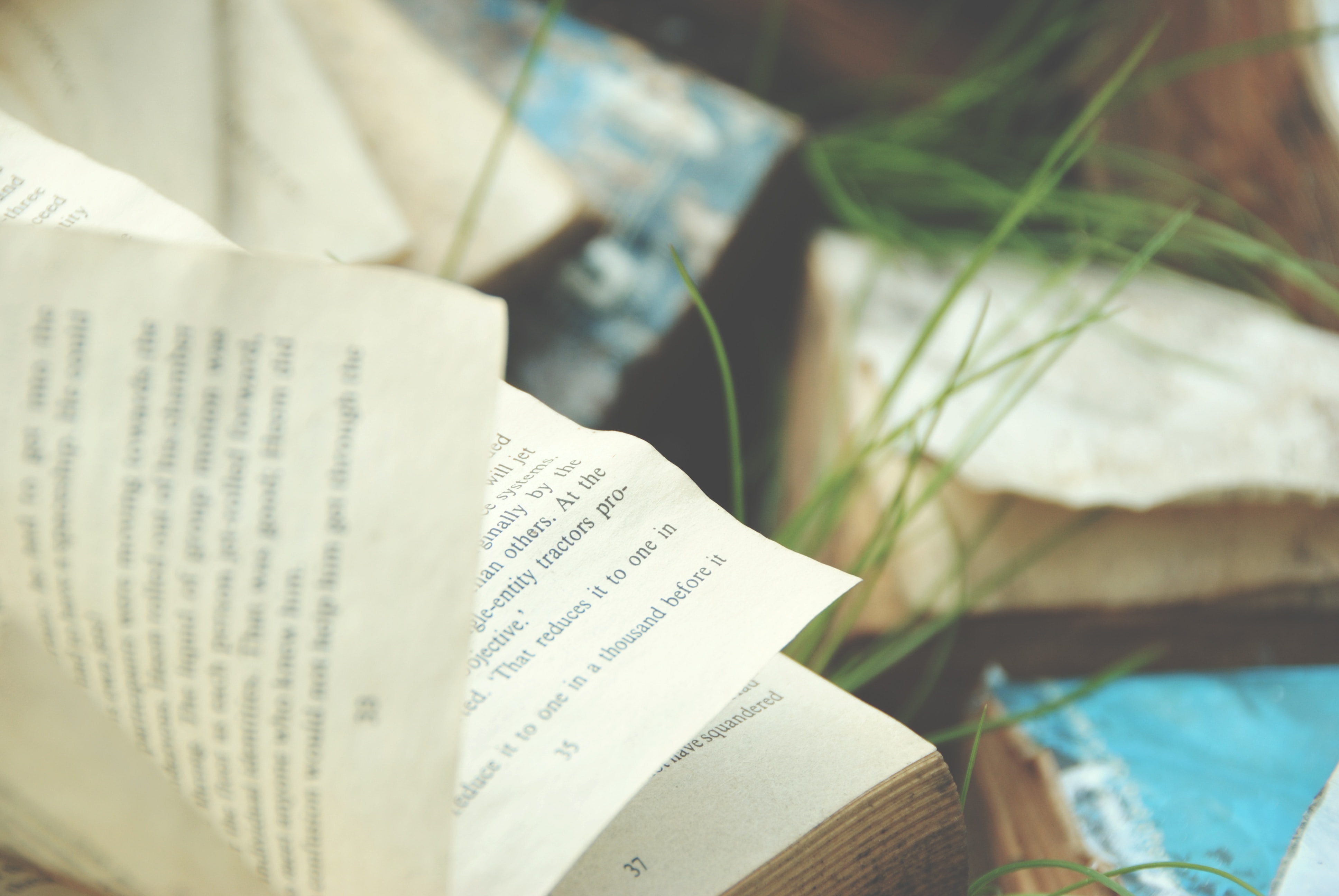 Climate change books have become a central education point as society grows increasingly concerned about the single biggest issue of our time. There are some benchmark texts on the topic, like Naomi Klein's acclaimed This Changes Everything, from 2014. But like any complex topic, the debate around the climate crisis is constantly evolving. The conversation changes as the days, months and years pass, and as events unfold around the world. From the emergence of Greta Thunberg as the voice of the youth to the breakout of fires in the Amazon and subsequent G7 response.
Climate change books are one of the best ways to really get a grasp on what can be a convoluted topic. They allow us to breakdown the impending feeling of doom, and come away with information about what needs to change, and arm ourselves with facts so we can begin to take the next steps forward. We feel a trigger warning might be needed, though. It's rarely light reading. Due to the topic, climate change books can be deeply troubling. Even anxiety-inducing for some. Getting informed is important, but remember to also be kind to yourself and take a break whenever you need one.
With all that in mind, we've put together a mixture of the best climate change books to read right now. They range from Klein's lasting benchmark text to a variety of books released more recently. Here are just some of the best climate change books to read in 2020:
1. This Changes Everything by Naomi Klein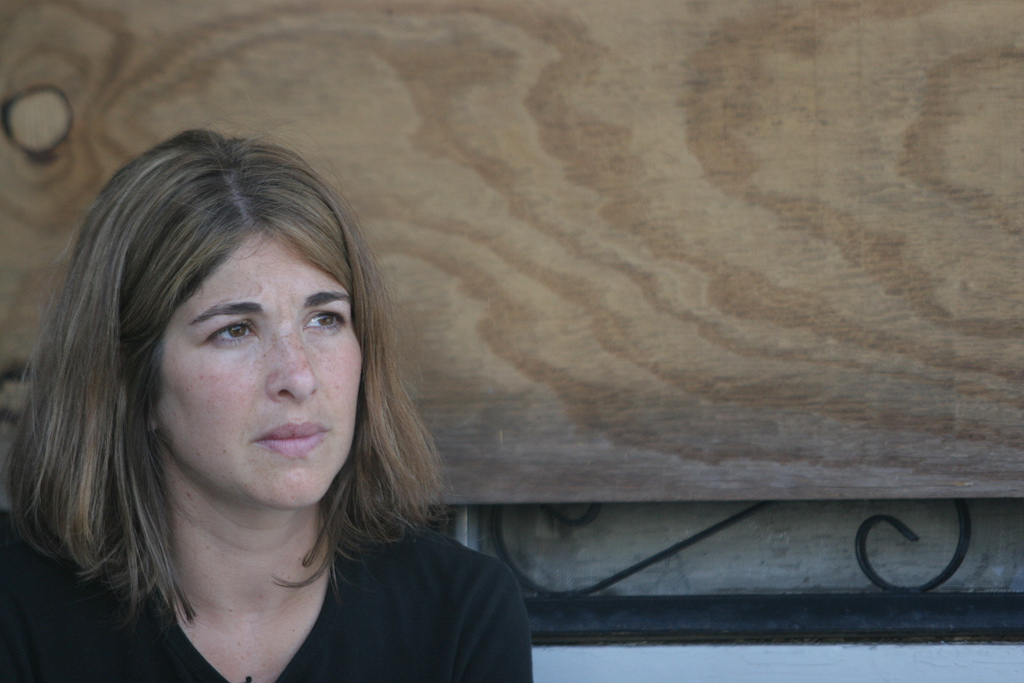 What's It About? Naomi Klein is a Canadian activist and acclaimed author known for her critiques of globalisation and capitalism. Klein released This Changes Everything in 2014. It's since become an international bestseller. The book tackles the idea that capitalism, not carbon, is the main cause of global warming. It looks at the denial and rebuffing of climate change up to this point, discusses answers, technical fixes, and their potential impact. This is a book about changing the world and the processes and intricacies of dealing with the climate crisis. It might make you cry, but it also aims to ultimately leave you feeling optimistic.
A Quote From The Author: "We tried it your way and we don't have another decade to waste." – Noami Kelin, speaking to The Guardian.
A Quote From The Book: "Our economic system and our planetary system are now at war. Or, more accurately, our economy is at war with many forms of life on earth, including human life. What the climate needs to avoid collapse is a contraction in humanity's use of resources; what our economic model demands to avoid collapse is unfettered expansion. Only one of these sets of rules can be changed, and it's not the laws of nature." – This Changes Everything: Capitalism vs. The Climate, Naomi Klein (2014).
2. No One is Too Small to Make a Difference by Greta Thunberg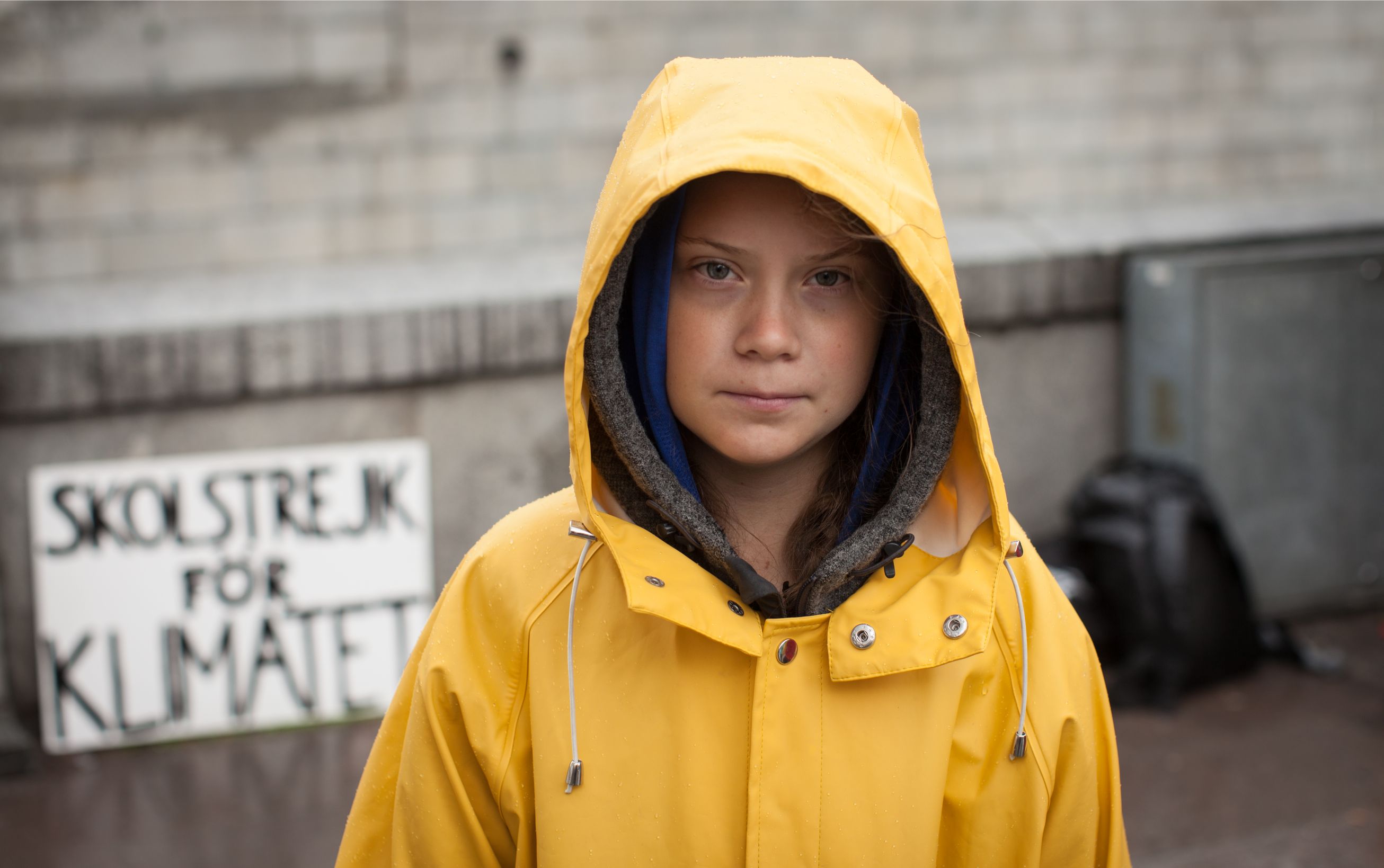 What's It About? Well, it sort of says it on the tin with this one. Swedish teenager Greta Thunberg has become the voice and the face of a youth uprising against the climate crisis after skipping a day of school in protest in August 2018. Since then, she's had a Nobel Peace Prize nomination. And if you've ever listened to her speak, you'll know why. No One is Too Small to Make a Difference is a collection of these magnificent speeches, which have brought a new, brutally honest voice to the world. There are few who can inspire change and individual actions quite like Greta Thunberg.
A Quote From The Author: "You say you love your children above all else. And yet you are stealing their future in front of their very eyes. Until you start focusing on what needs to be done rather than what is politically possible there's no hope. We can not solve a crisis without treating it as a crisis." – Greta Thunberg speaking to the U.N. plenary in Katowice, Poland on 12 December 2018.
A Quote From The Book: "Homo Sapiens have not yet failed. Yes, we are failing, but there is still time to turn everything around. We can still fix this. We still have everything in our own hands." – No One is Too Small to Make a Difference, Greta Thunberg (2019).
3. The Deep by Alex Rogers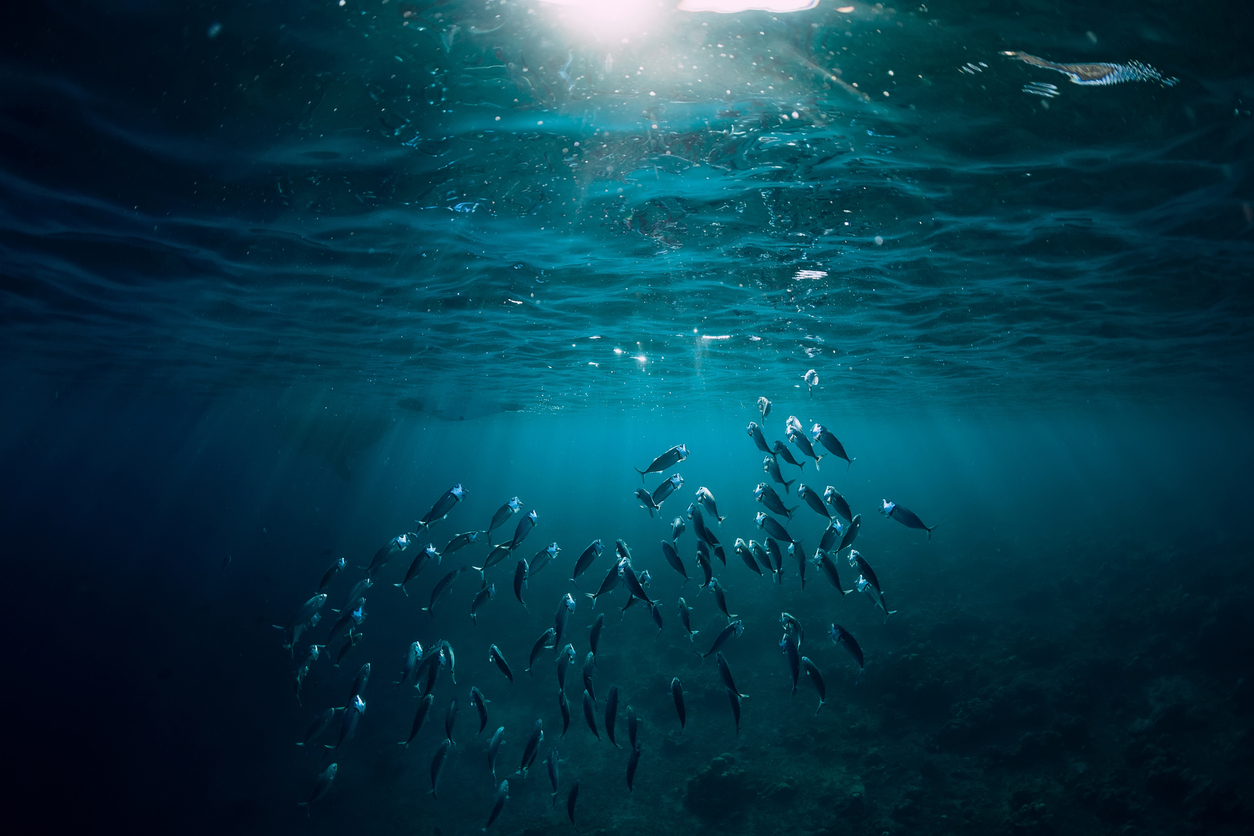 What's It About? This book, contrastingly to many of the others on here, is about how much we do not know about the world. Alex Rogers is an innovator in the world of marine biology and was a consultant on the BBC's acclaimed Blue Planet II. His book discusses how little we know of the oceans. It also discusses how much we are damaging those oceans, though, and calls for conservation action before it is too late. Rogers' passion and love for the oceans shines through. The photograph in the book is stunning, and you'll learn a whole lot.
A Quote From The Author: "When you look at the ocean you see its skin but you don't think about what is underneath." – Alex Rogers, speaking to The Telegraph.
A Quote From The Book: "We have somehow lost sight of what lies beneath the ocean surface and why it matters. Even now, the vast majority of this wilderness – which forms the largest ecosystem on Earth – has never been seen by human eyes." – The Deep: The Hidden Wonders of Our Oceans and How We Can Protect Them, Alex Rogers (2019).
4. The Great Derangement by Amitav Ghosh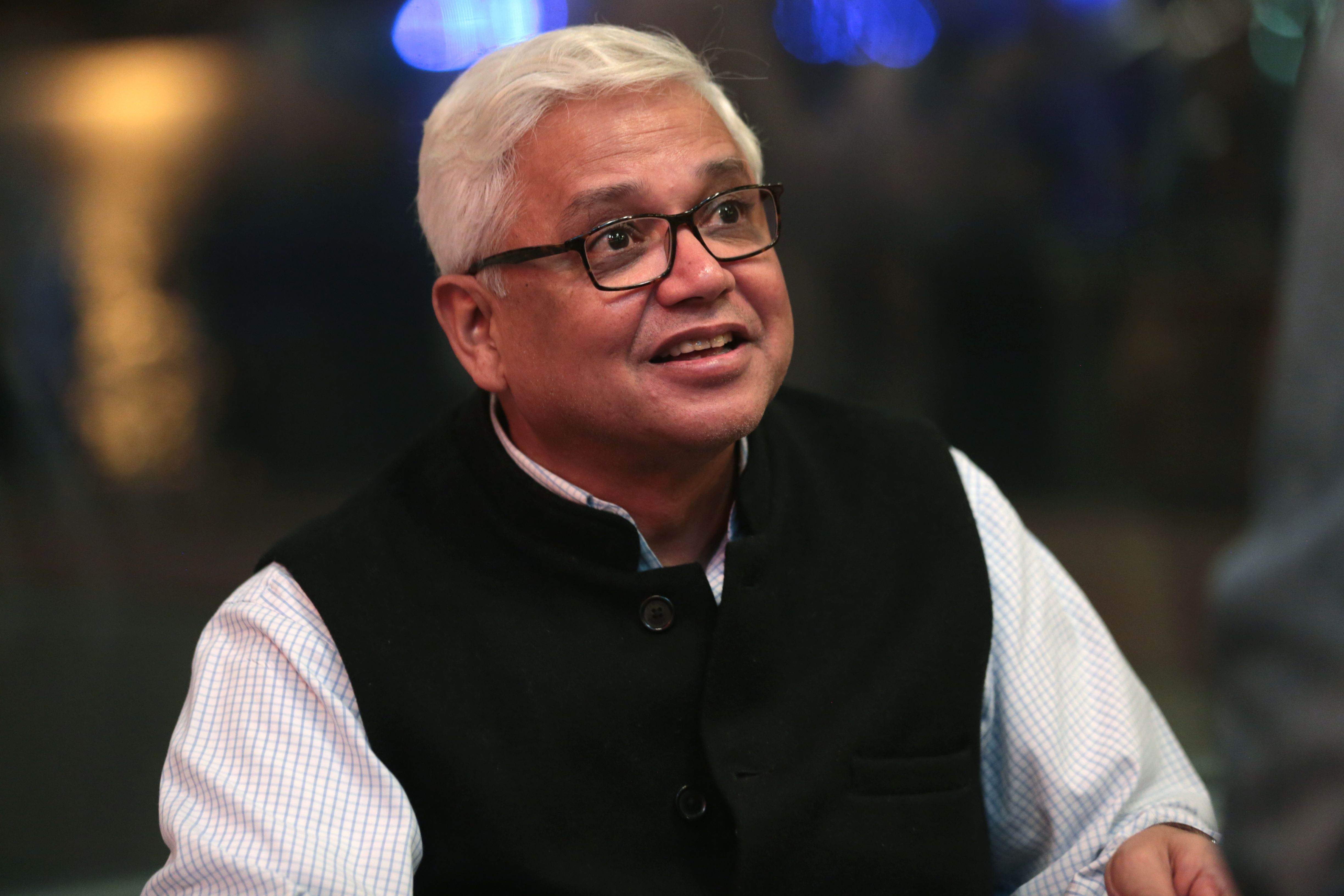 What's It About? Amitav Ghosh is an acclaimed Indian writer, and The Great Derangement is a very unique take on climate change. Ghosh explores "our inability – at the level of literature, history and politics – to grasp the scale and violence of climate change". He asks why there is such a lack of climate change books and writing from fiction and prose writers. Why have the arts failed to capture climate change? He goes on to draw powerful, insightful and innovative links between this question and the manner in which politics are conducted around the climate crisis. This is an incredibly unique, and now a highly acclaimed read.
A Quote From The Author: "These impacts are upon us. They are unfolding on a day-to-day basis all around us. And that's why it's so strange that we only treat this as something that's projected into the future." – Amitva Ghosh speaking to the LA Review of Books.
A Quote From The Book: "[T]he great, irreplaceable potentiality of fiction is that it makes possible the imagining of possibilities." – The Great Derangement: Climate Change and the Unthinkable, Amitav Ghosh (2016).
5. Inconspicuous Consumption by Tatiana Schlossberg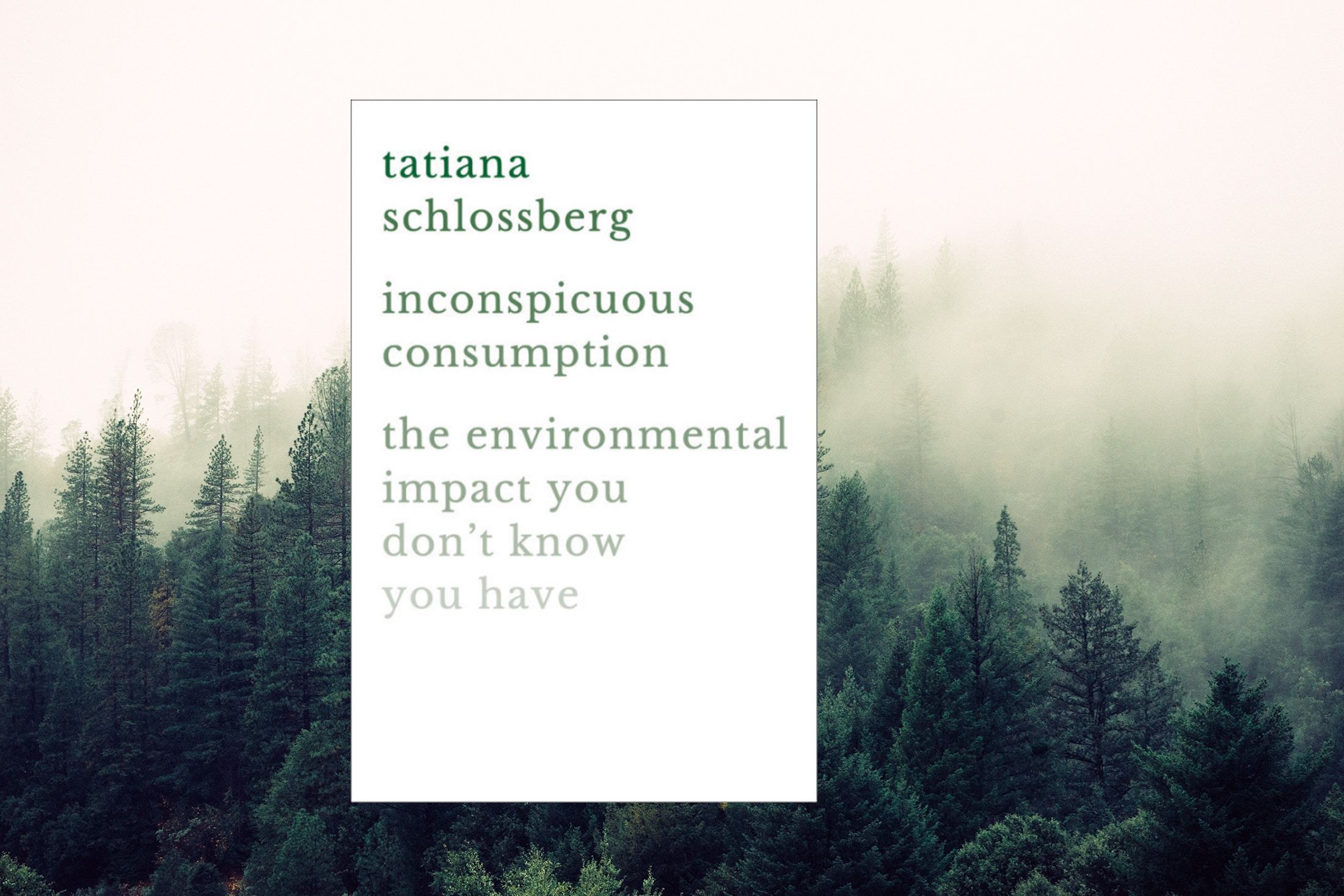 What's It About? Tatiana Schlossberg is a former New York Times science reporter. Her book Inconspicuous Consumption is a thorough look at how everyday practises, and the overarching societal system we're living in, affect both ourselves and the planet. It explores the impact of stuff like binging Netflix and chucking away a bit of food waste, for example. It's also filled with unique factoids and tidbits you'll probably find incredibly interesting.
A Quote From The Author: "I want people to understand the seriousness and scope of the problem, but I don't want people to feel total despair. I want people to feel they can do things. They may not be easy things, but the possibility of change exists." – Tatiana Schlossberg talking to Vogue's Julia Felsenthal.
A Quote From The Book: "It's up to us to create a country that takes seriously its obligations to the planet, to each other, and to the people who will be born into a world that looks different than ours has for the last 10,000 years." – Inconspicuous Consumption, Tatiana Schlossberg (2019).
6. This is Not a Drill: An Extinction Rebellion Handbook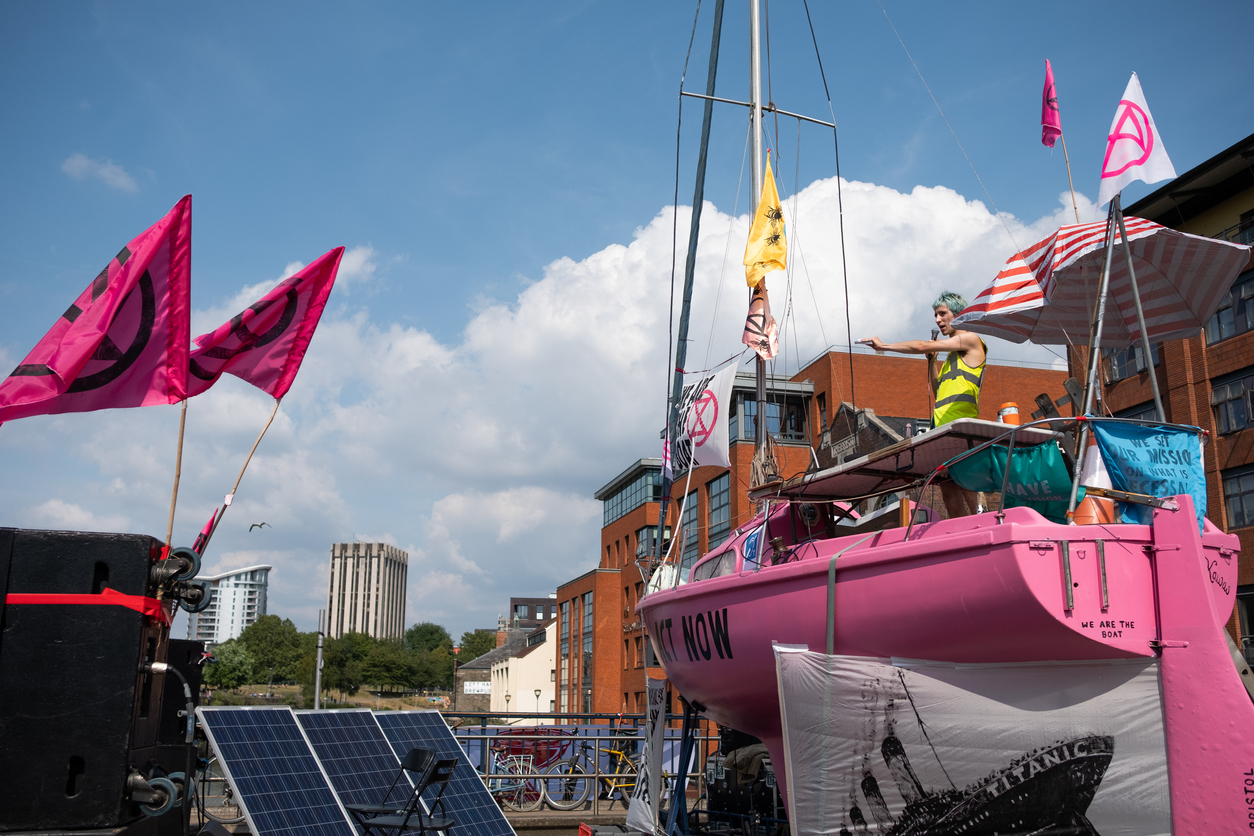 What's It About? It's about the climate crisis, and specifically, how you can rise up against it. This Is Not A Drill is a series of essays. The authors of the essays range from leading international environmental lawyer Farhana Yamin to British Green Party leader Caroline Lucas to anonymous firefighters based in California. The essays are quick and punchy. This means it's very digestible, but also that the book is best as an introduction to the variety of issues within the climate crisis rather than serving as a deep dive into any one particular topic. Of course, it also contains plenty of calls to action for the climate conscious to act now.
A Quote From The Author: "The science is clear:- we are in the sixth mass extinction event and we will face catastrophe if we do not act swiftly and robustly." – The Extinction Rebellion 'Declaration of Rebellion'.
A Quote From The Book: "When it comes to acting on climate change and shifting the global economy off fossil fuels, I propose a test: the working people who stand to lose most from the end of the fossil-fuel age should be the first to gain from the new, clean economy. And we should apply that test before each and every intervention we make." – Mohamed Nasheed, former President of the Maldives, in This is Not a Drill (2019).
7. Six Degrees: Our Future on a Hotter Planet by Mark Lynas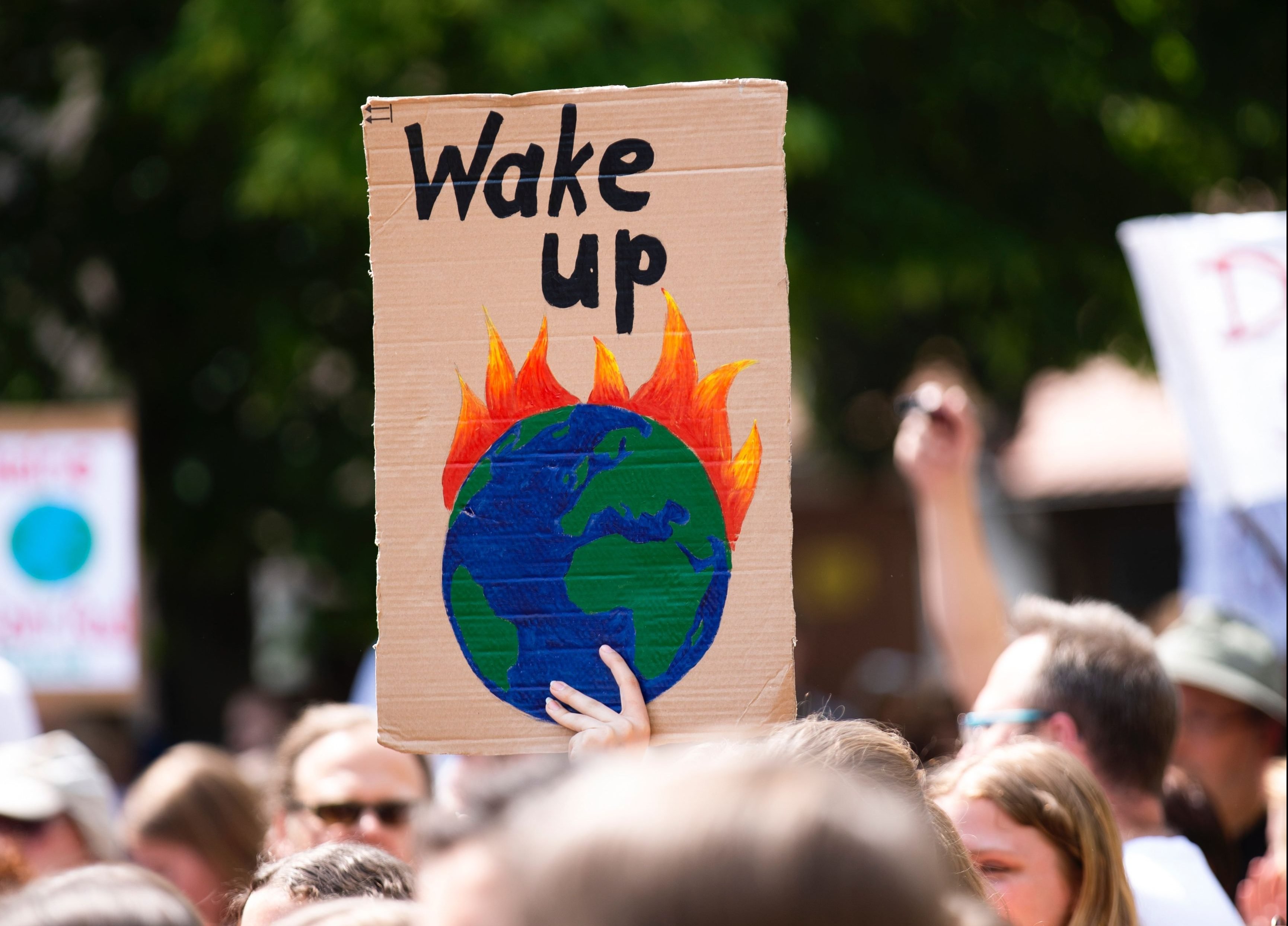 What's It About? It's about what's going to happen as the planet increases in temperature by a degree, then another degree, then another. There's a lot of talk about how we need to keep global temperatures below two degrees. But how many people know specifically what would happen if we failed? Lynas' book is a "degree-by-degree guide to our planet's future." Chapter one covers what would happen if global temperature increased by one degree. Chapter two explores an increase of two degrees. This goes on up to chapter six – "Six Degrees" – creating a coherent and digestible narrative which lays bare the actualities of where we could be heading.
A Quote From The Author: "There's a certain level where humans biologically can't survive outside… The oceans would probably stratify, so the oceans would become oxygen-deficient, which would cause a mass extinction and a die off in the oceans, as well — which would then release gases and affect land. So it's pretty much equivalent of a meteorite striking the planet, in terms of the overall impact." – Mark Lynas speaking to John D. Sutter for CNN.
A Quote From The Book: "So far as we yet know, this is the only planet in the entire universe which has summoned forth life in all its brilliance and variety. To knowingly cut this flowering short is undoubtedly a crime, one more unspeakable even than the cruellest genocide or most destructive war." – Six Degrees: Our Future on a Hotter Planet, Mark Lynas (2007).
8. There is No Planet B by Mike Berners-Lee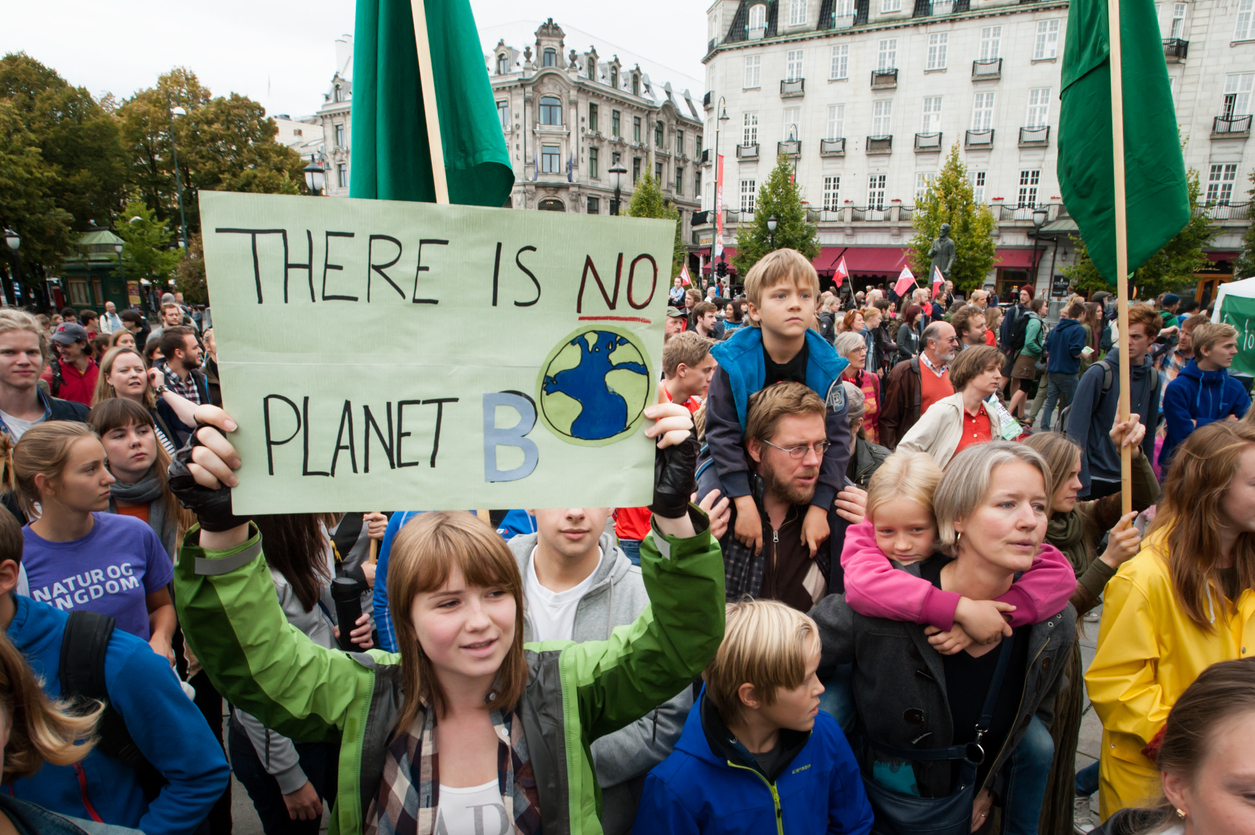 What's It About? It's about encouraging every reader to start making everyday decisions in their life with climate change in mind. The climate crisis can seem impossibly out of reach to the everyday person at times. Berners-Lee's book gives out practical advice on the likes of eating, travel and using technology in the modern world with a focus on sustainability. Possibly the biggest challenge the author takes on is discussing all this, and giving perspective on the severity of the issues, while still managing to make the reader laugh along the way.
A Quote From The Author: "My book is aimed at academics, politicians, business people and the general public alike. And it is deliberately fun whilst being deadly serious because somehow we have to learn to have fun whilst saving the world." – Mike Berners-Lee in the Environment Journal.
A Quote From The Book: "We have had decades of warning about climate change. But we have wasted that time through our denial, first of the problem itself and then of the nature of the solution that is required." – There is No Planet B: A Handbook for the Make or Break Years, Mike Berners-Lee (2019).
9. Climate Justice by Mary Robinson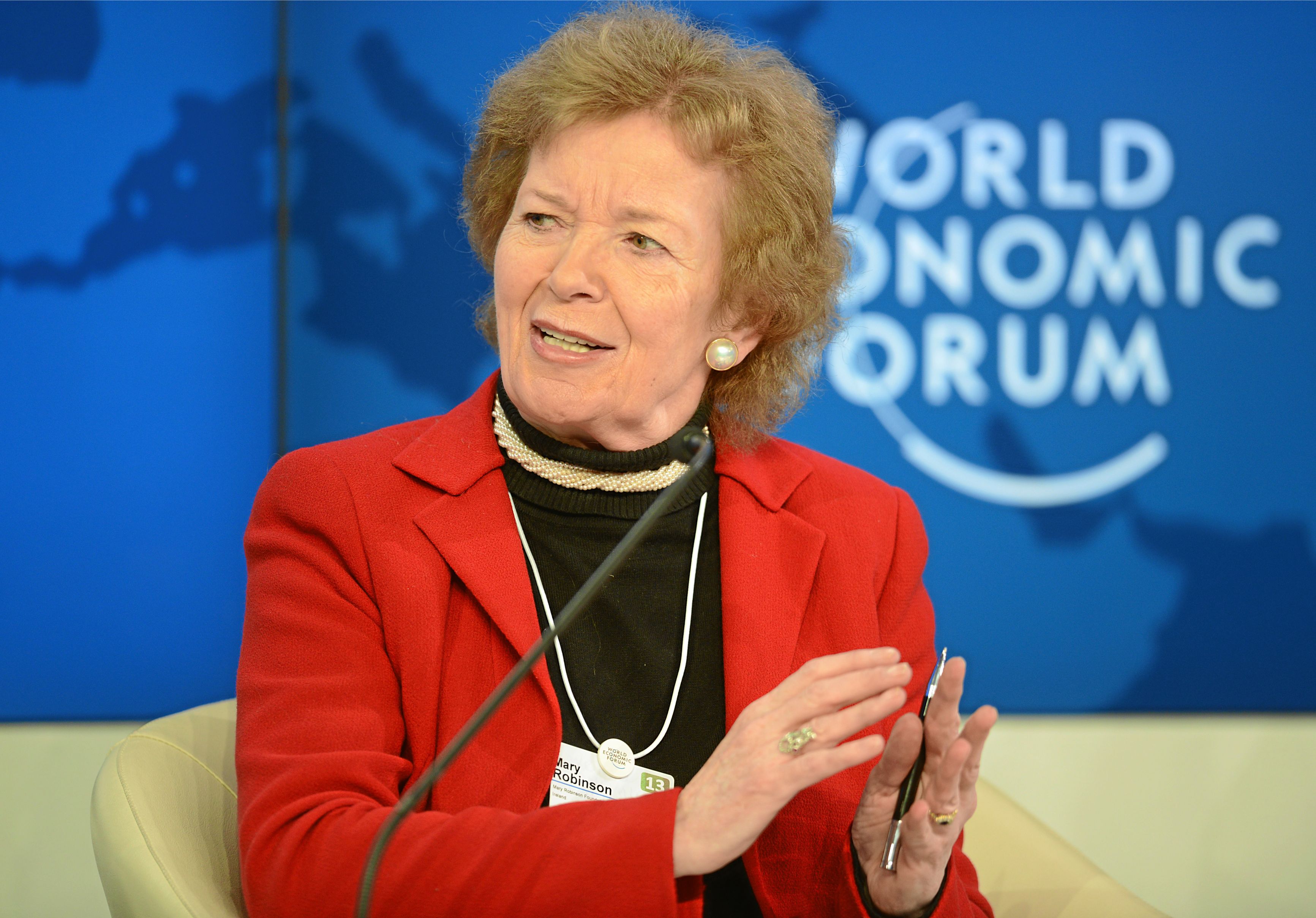 What's It About? Mary Robinson was the first ever woman to become the President of Ireland, holding the role from 1990 to 1997. She's also served as the United Nations' high commissioner for human rights. Safe to say that Robinson certainly has the credentials, then. Climate Justice is about how a small action can become a big idea, and have a big impact on the world. Particularly, the book focuses on the everyday impact of women in the battle for climate justice. It features human stories and so can feel a lot more relatable than other climate change books which rely on frightening statistics or highlighting 87,000-page reports.
A Quote From The Author: "Feeling a complete inability to do anything – 'This is too big for me, I give up' – that's no use to anybody." – Mary Robinson speaking to The Guardian.
A Quote From The Book: "'All human beings are born free and equal in dignity and rights.' Yet, when it comes to the effects of climate change, there has been nothing but chronic injustice and the corrosion of human rights." – Climate Justice:  Hope, Resilience, and the Fight for a Sustainable Future, Mary Robinson (2018).
10. The Uninhabitable Earth by David Wallace Wells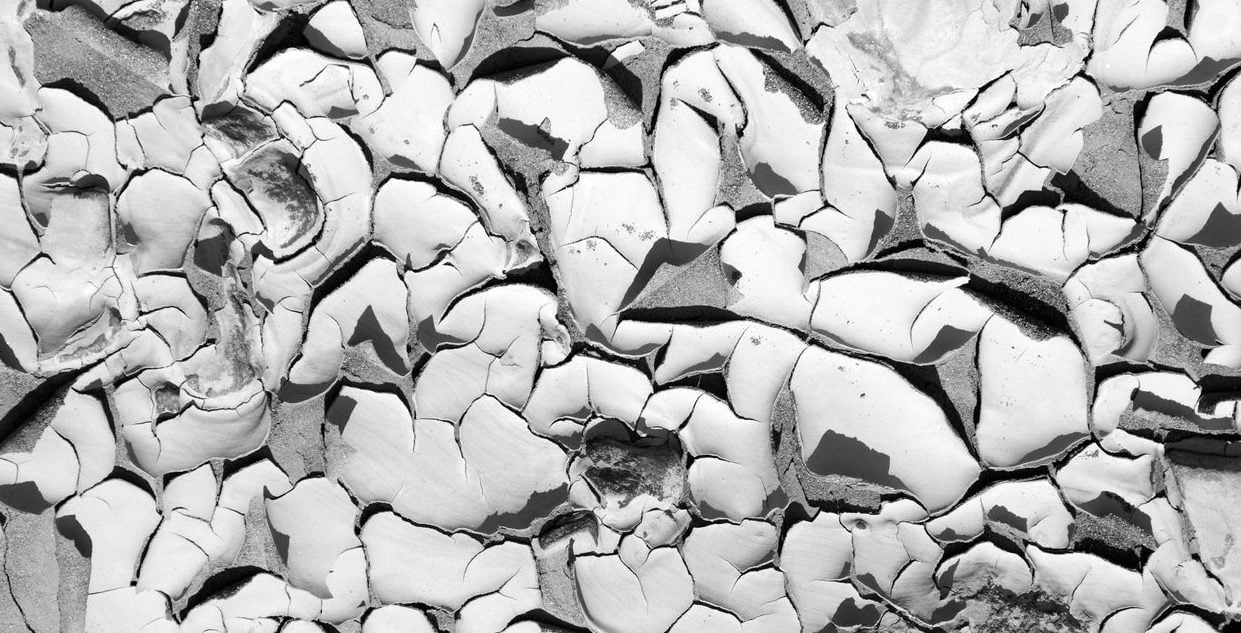 What's It About? This book opens with the sentence "It is worse, much worse, than you think", so know that you're not in for a light-hearted read here. The book is an alarming, borderline terrifying exploration of what the future could hold for our planet should we continue to live our lives unchanged. The book is an expansion of its namesake article by David Wallace Wells, which went viral after being published in the New York Mag in 2017.
A Quote From The Author: "We don't just need transportation systems that are less carbon intensive than the ones that we have now, we need – in relatively short order -to have transportation systems that have no carbon footprint at all." – David Wallace Wells speaking to GQ.
A Quote From The Book: "The earth has experienced five mass extinctions before the one we are living through now […] all but the one that killed the dinosaurs involved climate change produced by greenhouse gas." – The Uninhabitable Earth, David Wallace Wells (2019).
Read about our sustainability practises and mission to protect the world's wild places, here.