London is not the first places that comes to mind when we think of adventure. It is, after all, a very big city and the only wilderness is of the urban variety. Everyone in London seems to be on a tight schedule, rushing from pillar to post. Adventure needs the time and freedom to explore, take wrong turns and end up somewhere equally fun but completely unexpected. Luckily, there's more to London adventure than accidentally taking the spiral staircase at Lambeth North station. Or abseiling out of your office window to escape the weekly performance update…
So, if you're looking for an adventure in London, we've got you covered. Here are 11 of the best adventures in London to spice up your time in capital.
1. Zip Lining London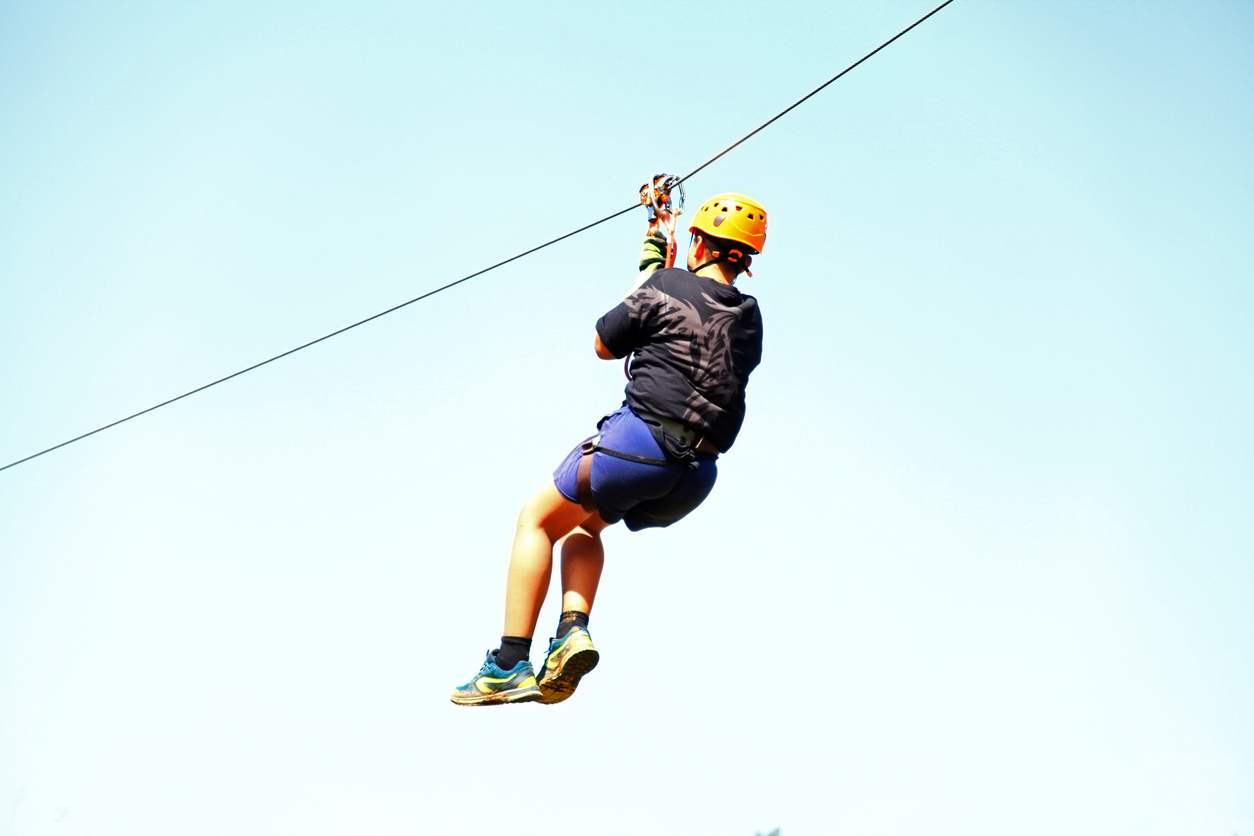 Location: Mystery
Type of adventure: sneak a few hours out
Let's start off with a classic shot of adventure and adrenaline. Strap yourself into a glorified swing and whizz over the heads of everyone busily rushing around the city. Zip Now London have a pop up zip wire that arrives in central London every summer. The exact location is a bit of a secret every year… that is until they put up a 35m tower and attach it to a lot of wire!
2. Wake Boarding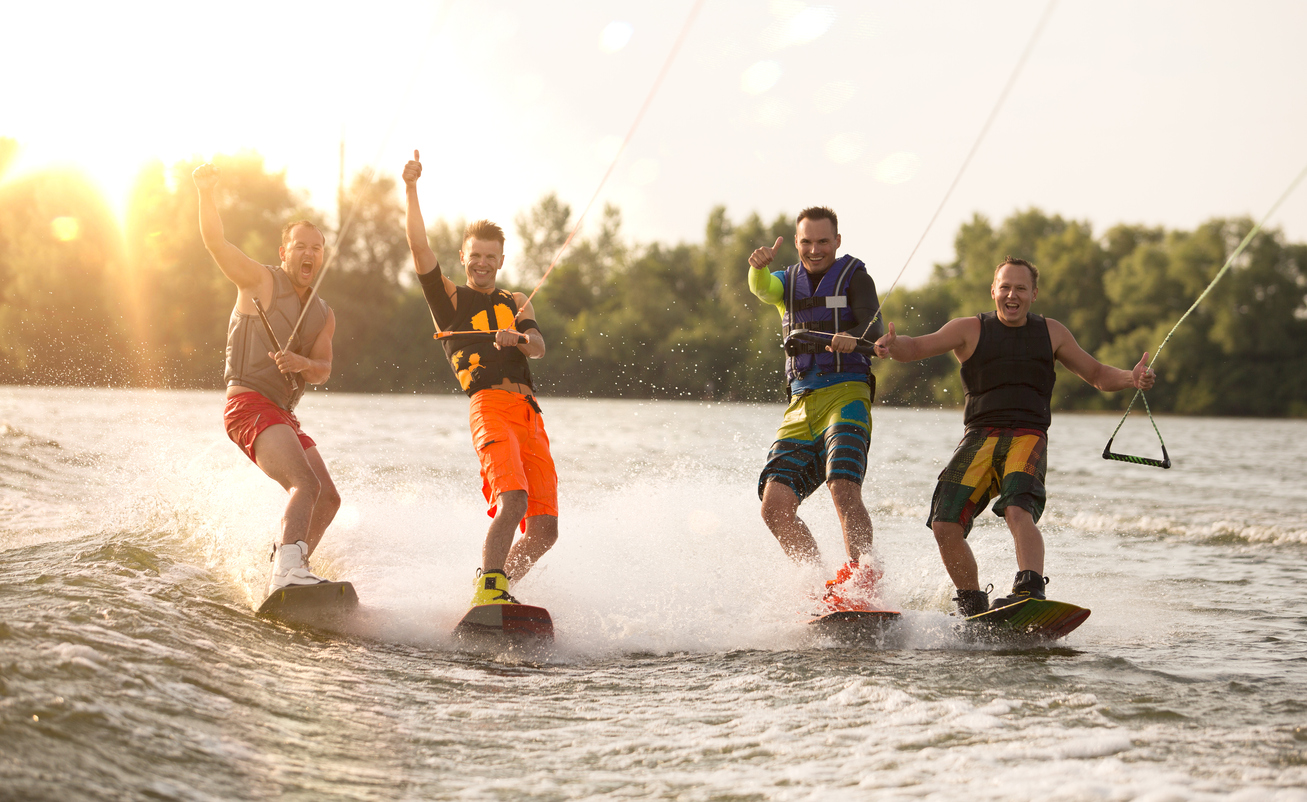 Location: Royal Victoria Dock
Type of adventure: day out
There is a surprising amount of water in London for a big city. WakeUp Docklands is London's only cable wake park. Which means, it's the only place in London where you can get towed by an overhead cable through the water, on a wake board. You can bring your own board, or hire one there. They also offer hydrofoiling lessons and SUP out on the water. Actually, now you mention it…
3. SUP (Stand Up Paddleboarding)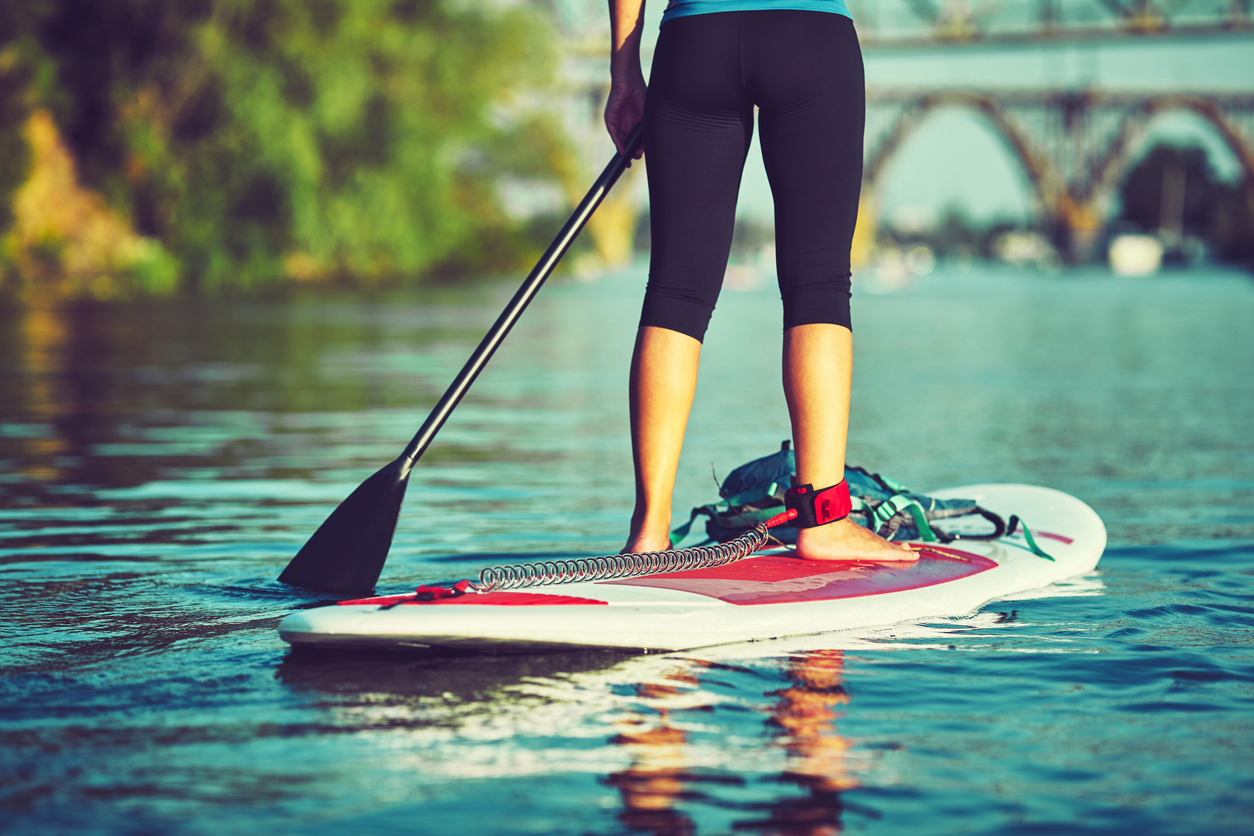 Location: lakes and canals of London (e.g Regent's Canal)
Type of adventure: day or half day out
As we were saying, London has a lot of water. Including lots of water that probably wouldn't be suitable for wakeboarding… but is definitely suitable for other adventurous water sports. For example SUP. Think of all the lakes in the parks of central London! A prime target for London adventures – although you might get some odd looks if you show up to a tiny lake with a large paddleboard. Maybe check who owns the lake first…
To have a paddleboarding adventure, without the hassle of taking a paddleboard on the tube, there are several companies who can take you out for a paddle, like Active360 or Paddleboarding London.
4. London Adventures: Ice Climbing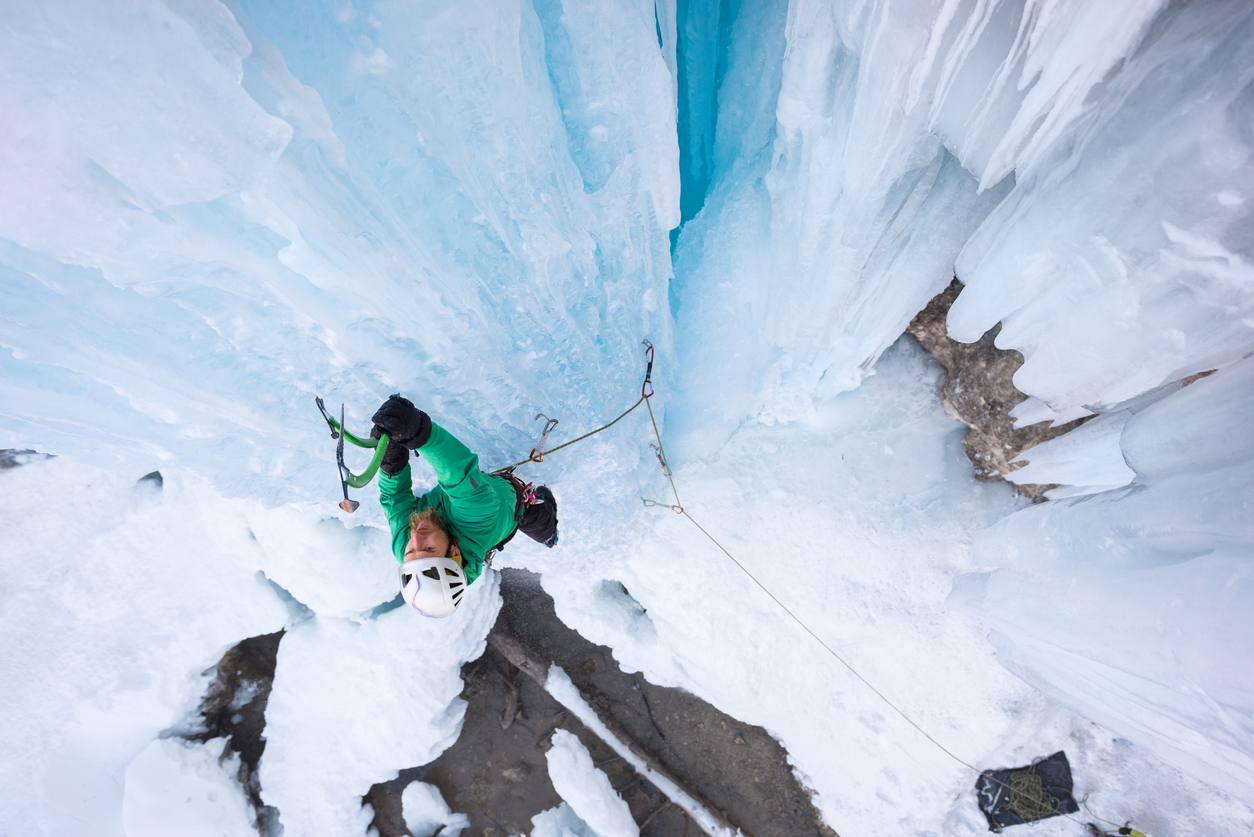 Location: Covent Garden
Type of adventure: sneak a few hours out
Ellis Brigham's London Covent Garden store has an ice climbing wall. Yes, you just read that right. There is a gear shop with an ice climbing wall inside, in central London. Our mind was blown too. Although Vertical Chill isn't a replica mountain with icicles hanging off it, it's pretty darn close. For a start it's real ice and it's vertical.
Whether you're a mountain climbing aficionado, or just like the sound of playing in a giant fridge with ice axes, there are sessions for everyone. You can hire all the equipment you need as part of the session and there are qualified instructors to show you the ropes… or in this case, the ice.
You might also like: Bouldering London: The Best Places to Learn
5. Snowsports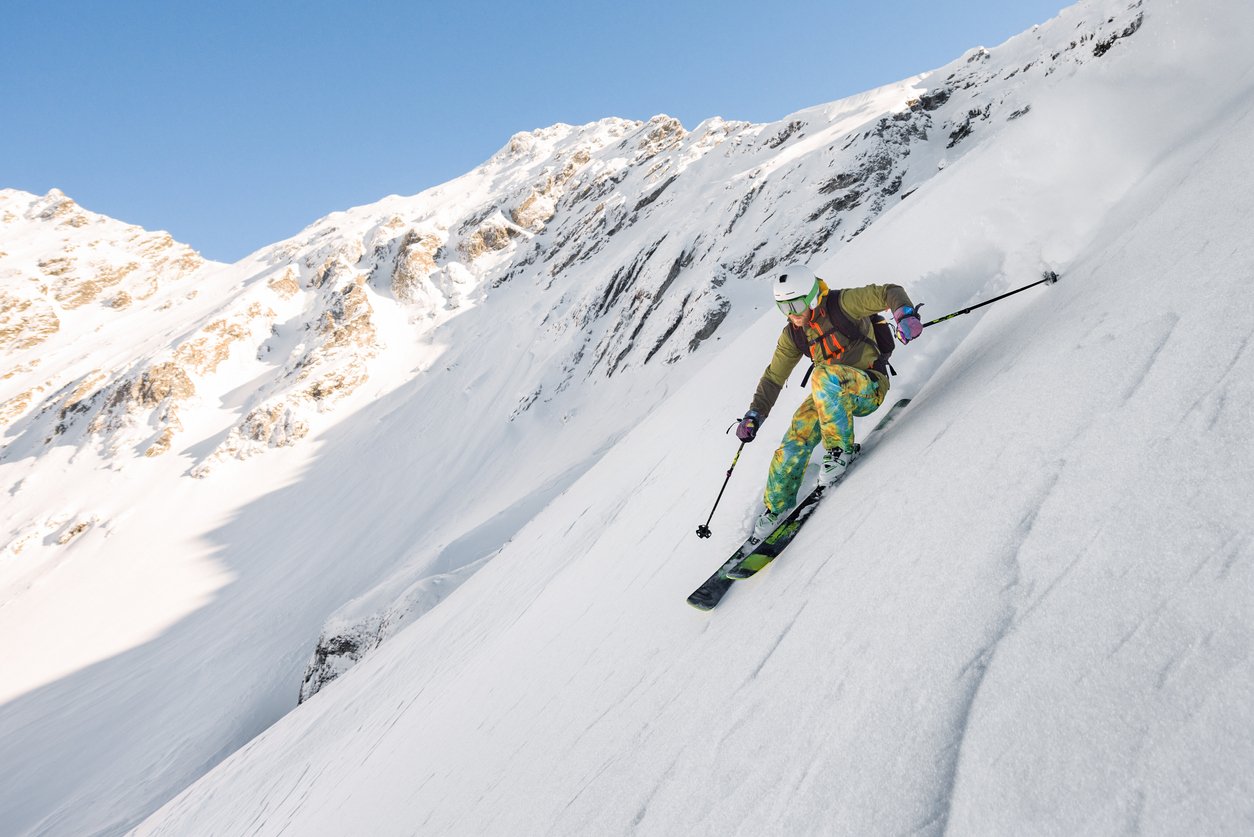 Location: Chelsea or Hemel Hempstead
Type of adventure: day out
On the subject of snow, you can go skiing and snowboarding in London too. Sure, it's indoors – because it's a long time since the Thames froze over – but at least one of the centres is actual real snow. Do you wanna build a snowman? Great, because you can. (Disclaimer: we haven't asked the people at the Snow Centre if that's okay, please build snowmen at your own risk.)
Although Chel-ski doesn't have real snow, it does have a pretty rad name. We always love a good pun. Plus it's London's biggest indoor ski centre. Both Chel-ski and the Snow Centre cater for all abilities – and you can even learn to ski or snowboard from scratch.
6. Cycling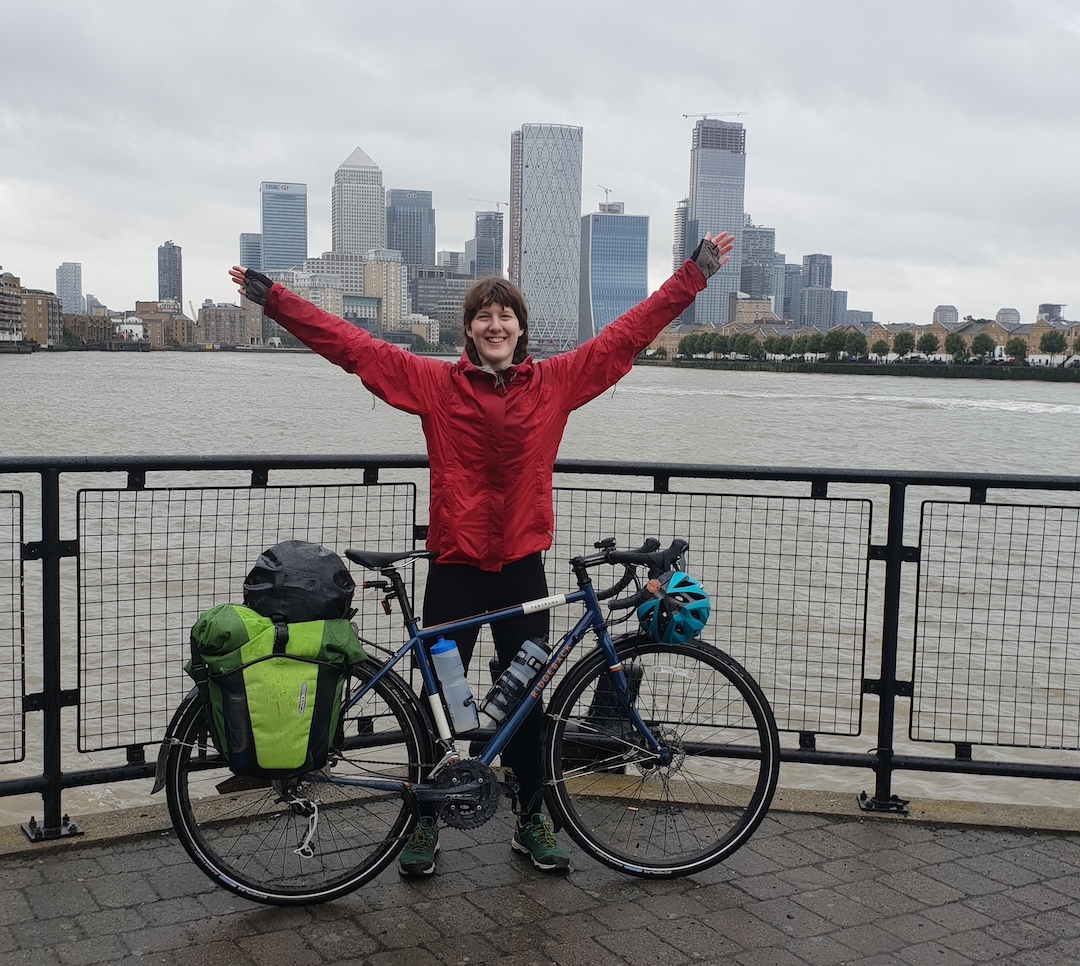 Location: everywhere in London!
Type of adventure: flexible
One for the explorers among you. Did you know that London has an international cycle route going straight through the middle of it? Yup. What's even more crazy is that's it's almost entirely off road too.
There's a huge network of cycle paths along canals and through the parks of London. It's all very well marked with bicycle signs, well mapped out so you can plan your route and acts as a connection between London and the rest of the UK. Never mind the rest of the planet. Better still, all you need is a bicycle to have London adventures… and, to be honest, there's nothing to stop you walking on them if you don't have a bike.
You might also like: Cycling the Rhine from Source to Sea… to London | A Photo Story
7. London Adventures: Bungee Jump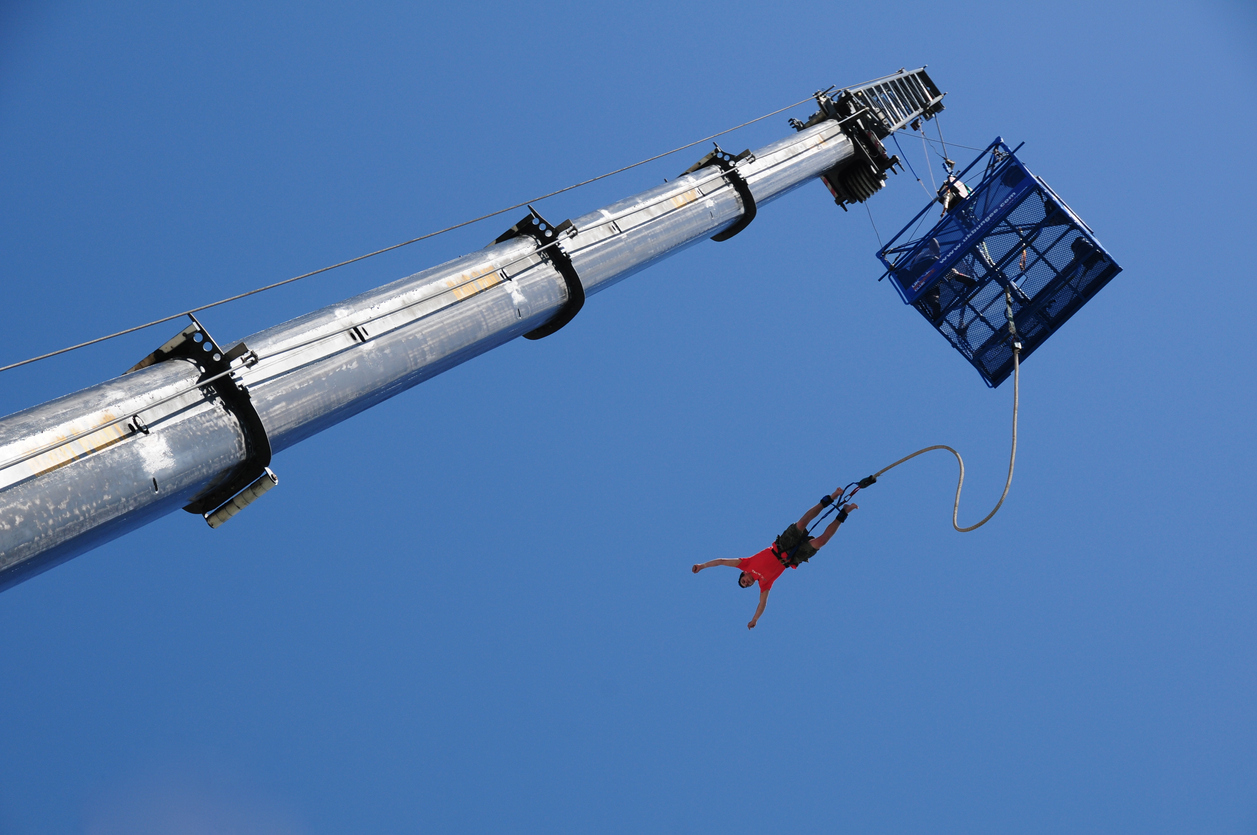 Location: North Greenwich
Type of adventure: sneak a few hours out
No, you don't have to go all the way to New Zealand to throw yourself off a bridge attached to a glorified elastic band. You can get your London adventure fix by jumping off a 160ft crane next to the O2 Arena. As you plummet to the earth, you can look out across Canary Wharf and central London. The UK Bungee Club is the place to go to book your jump. They have venues all around the country too, if you're ever outside the capital.
8. Kayaking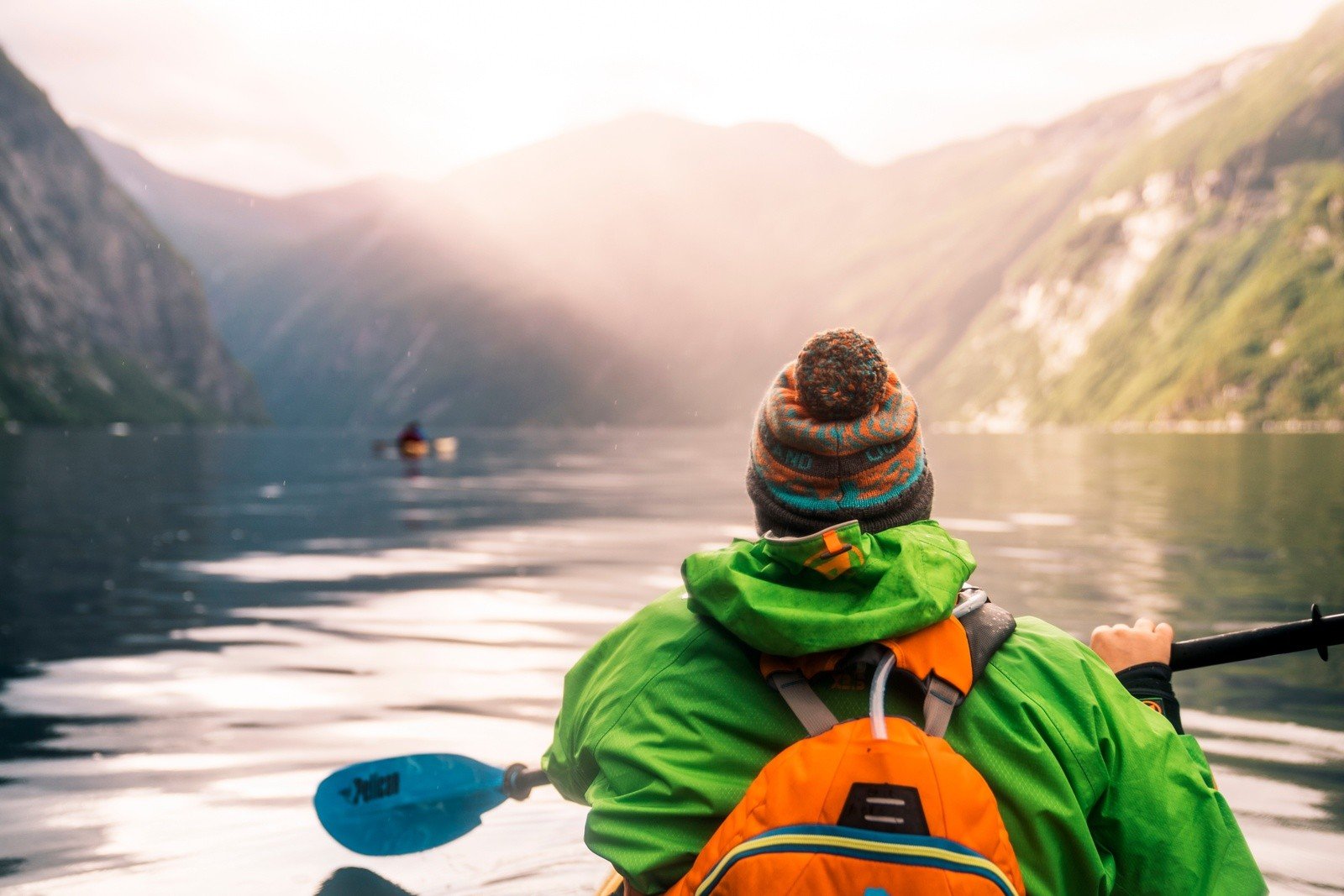 Location: canals and lakes of London
Type of adventure: flexible
Okay okay, London doesn't have any fjords. We just thought it was a really nice serene kayaking picture. You can imagine the fjords as you paddle down London's canals, rivers and lakes. Just like with SUP, there are lots of ways to get out on the water. Kayaking London do tours of the Thames, like kayaking to Big Ben by night. The London Kayak Company do a variety of trips too… Yes this is starting to sound like a Monty Python sketch. Pick a company with the words 'kayak' and 'London' in it and you'll be on the right track.
For a more general look at paddlesports in the London area, Canoe London have a directory of clubs, trips and courses.
9. Abseiling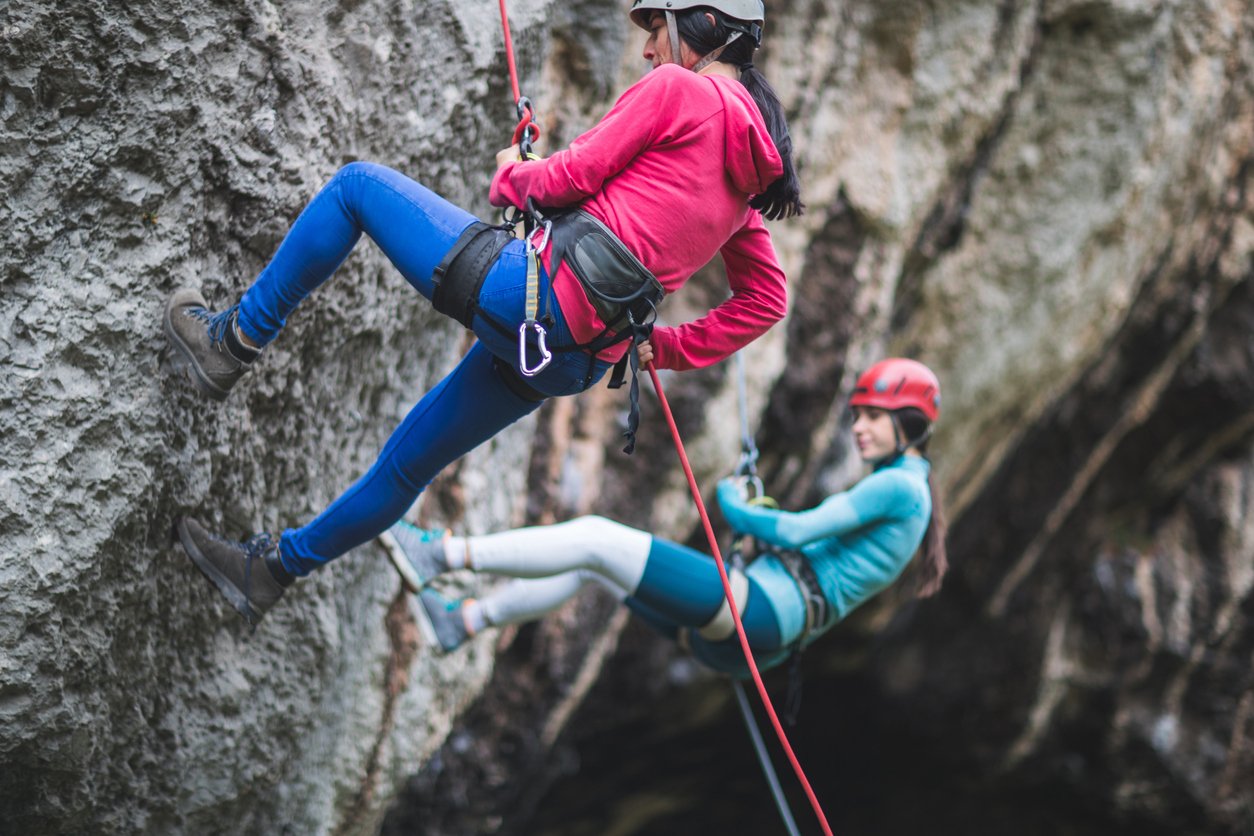 Location: Olympic Park
Type of adventure: sneak a few hours out
Yes, you can go abseiling in London. It might not be on rock, but what London doesn't have in cliffs, it makes up for with extremely large buildings. You can take on the UK's highest abseil from the tower next to the old Olympic Stadium. Wire and Sky run a variety of "urban aerial adventures" including walking across the roof of the O2 Arena at night, abseiling off the British Airways i360 viewing platform and the ArcelorMittal Orbit at Olympic Park.
10. London Adventures: Extreme Slide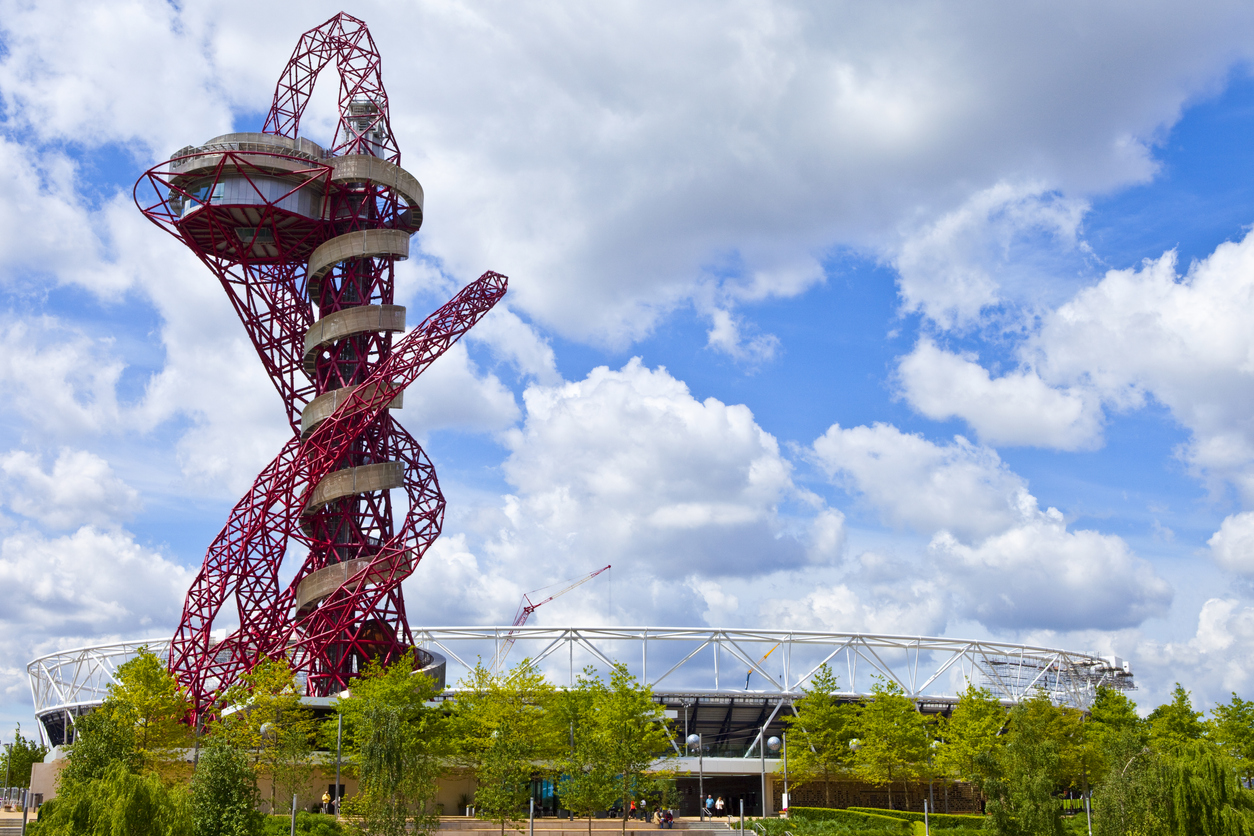 Location: Olympic Park
Type of adventure: flexible
Same place as the abseiling. We were wondering what that weird structure is you abseil off… Turns out it's a SLIDE. Yes, the biggest piece of playground equipment you've ever seen. It's called the ArcelorMittal Orbit and describes itself as the UK's largest sculpture. But we see right through that: it's not art, it's a great excuse for letting your inner child have the time of its life. Rummaging on their website didn't say anything like "Under 12s only" or "You need to bring an under 5 to be allowed in as an adult". Go wild.
11. Outdoor Swimming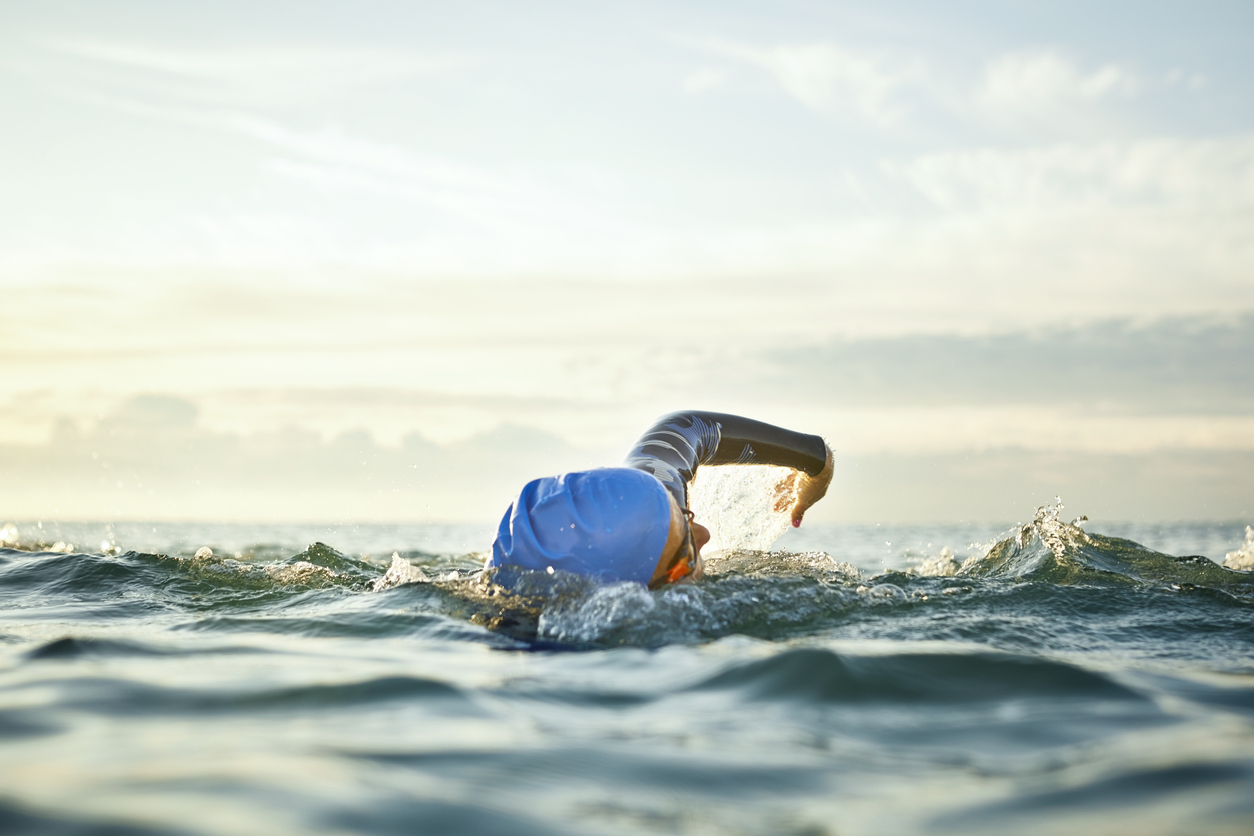 Did we mention that London has lots of water to play in? Well, if you aren't taken by SUP or wakeboarding or kayaking… you could just jump in it. There are surprisingly many outdoor pools and lidos: London Fields Lido, the Seperntine, Hampsted Heath Swimming Ponds and Beckenham Place Park Swimming Lake – to name just a few. Just don't jump in the Thames under London Bridge, okay?
Ready to venture beyond London adventures, to the UK and beyond? Check out our Epic Weekend Adventures for Busy Londoners  or 5 of the Best Day Hikes Around London.