Well, errr... 2020 wasn't the best year, was it? In fact, it's probably fair to say that never has such an understatement been made. We've all spent the past year trying to keep our spirits as high as possible, our contact numbers as low as possible, puzzling over people battling for toilet paper at the local supermarkets (remember that?) and, unfortunately, staying home and reworking our travel plans.
Now, we all know a magic wand isn't going to be waved on 1 January that makes everything okay again, but here's hoping 2021 is the year that we'll get to make up for all of that; the year where bucket lists are resumed and where we all get to give ourselves a much needed reward - whether that might be island hopping and turtle spotting on the Galapagos Islands, trekking hut to hut in Norway or Slovenia, taking on the Snowdon Challenge or going on that big trip you've always dreamed of in Canada, or even further north, in the big, bad wilderness of Alaska.
Here are 11 awesome new adventures for 2021. Time to dust off the wanderlust.
1. Go Island Hopping on the Galapagos Islands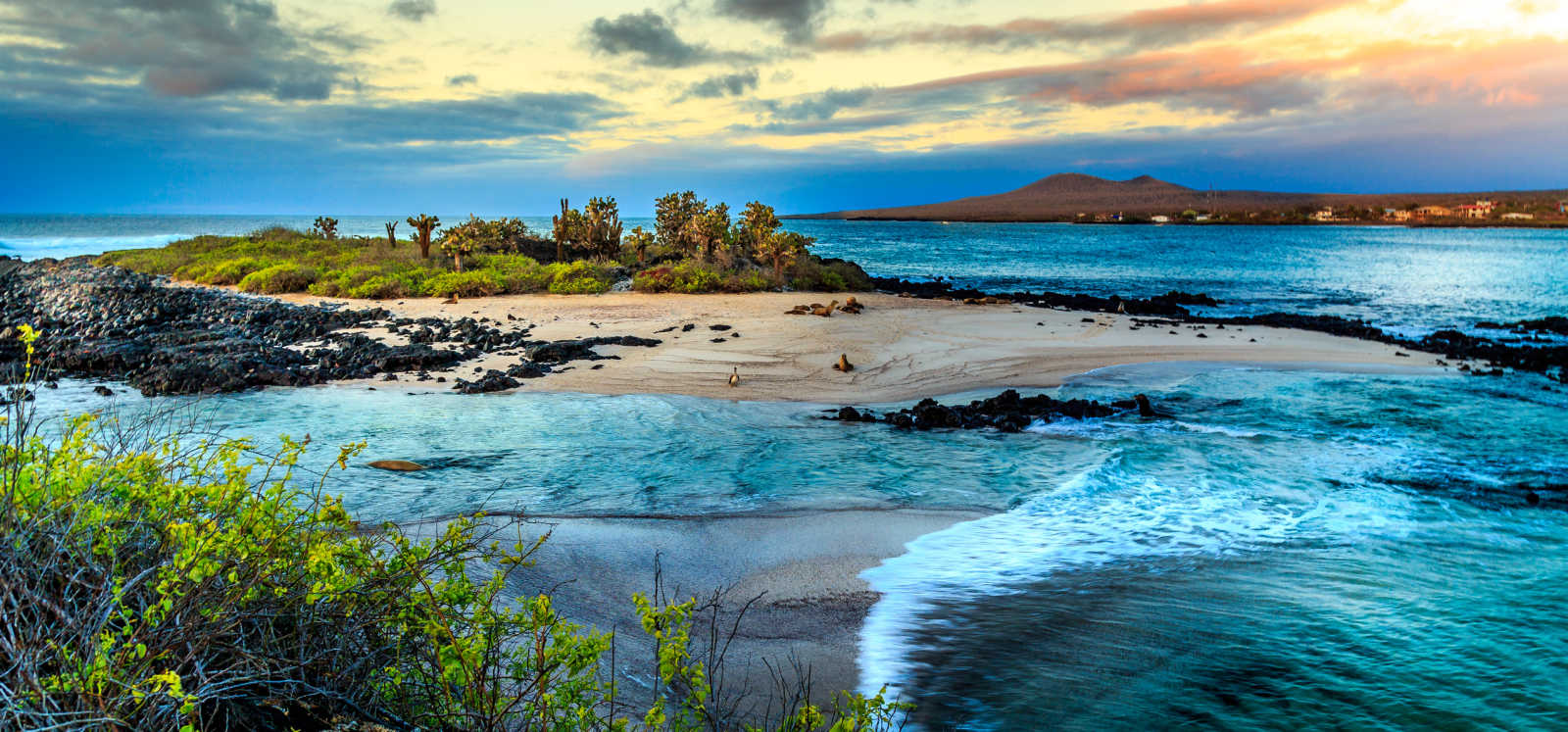 189 years ago, Charles Darwin headed off an elaborate gap year. He returned a changed man; donning a groovy Sanskrit tattoo, harem pants adorned with psychedelic paisley elephants and a thick travel journal that would subsequently alter the scientific view on the origins of life itself. Believe what you like about those facts, but what certainly is true is that despite spending only five weeks in the area, his visit and groundbreaking research put the Galapagos Islands on the map. Our trip is more about enjoying Earth's beauty than discovering its origins. Snorkel with white-tip reef sharks, manta rays and turtles. Hike to the otherworldly Sierra Negra Volcano, one of the largest volcanic craters in the world. And meet the famous animals who roam the islands - from the giant tortoises and penguins to the iguanas and blue-footed boobies.
Details: 9 nights | From June 2021 | Read full itinerary
2.  Canadian Wilderness Expedition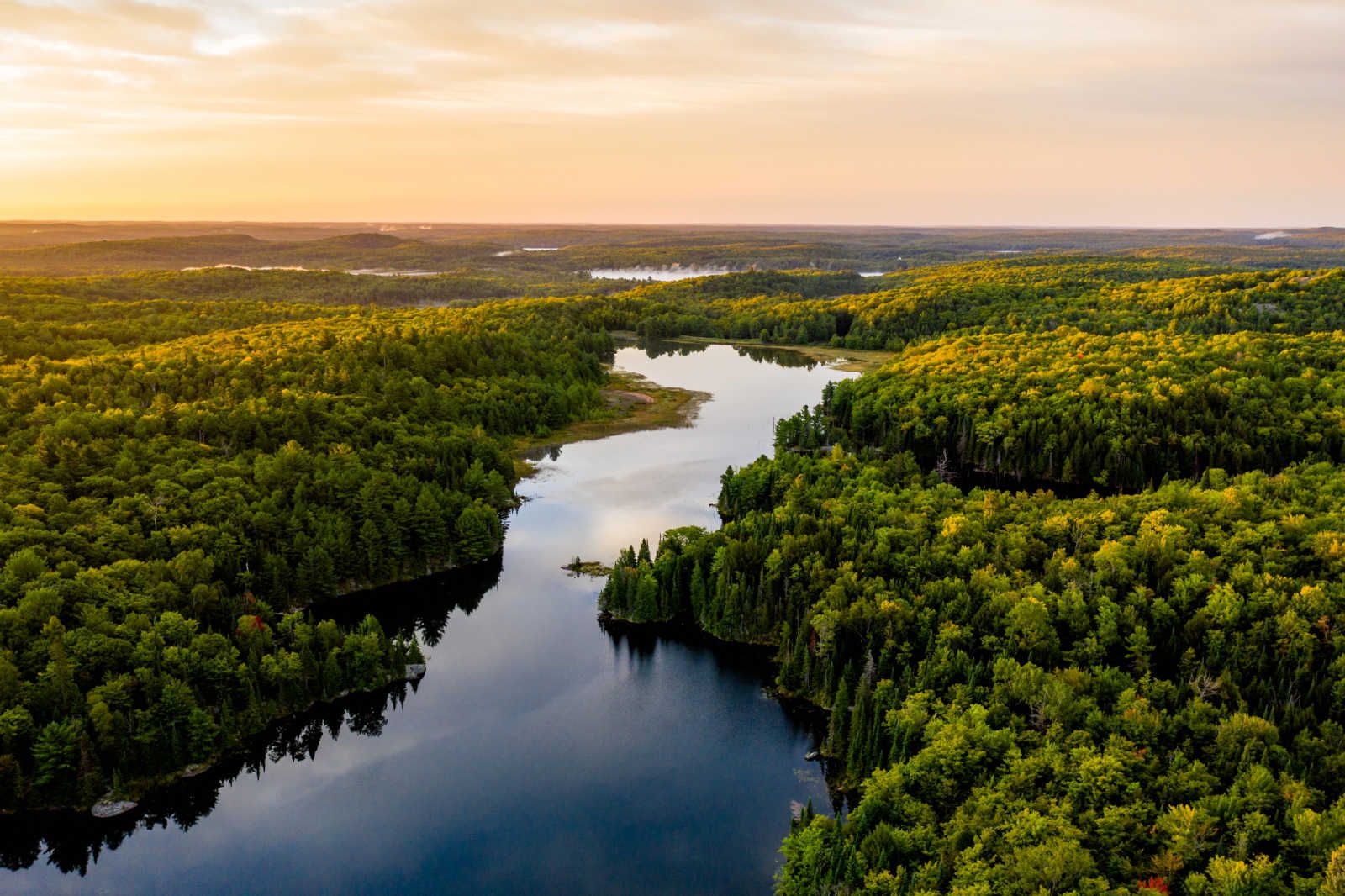 Always wanted to explore the remarkable nature of Canada, haven't you? We've all seen the pictures of the Rocky Mountains, or the default Microsoft desktop backgrounds featuring the glistening Lake Louise. Super pretty, right? Right. But there's exploring Canada, and then there's really exploring Canada. We've opted for the latter. Get dropped off by a float plane in the middle of nowhere, and then raft, hike and wild camp your way back to civilisation. With an expert guide and some new adventure pals, of course. Take on exhilarating white-water rapids and stand-up paddleboard along the remote Magpie River. Wild camp on riverbanks, islands and gorges, swim in lakes and rivers and catch your own trout for dinner. Helluva trip, eh.
Details: 7 nights | From July 2021 | Read full itinerary
3. Kayak and Wild Camp in the Alaskan Wilderness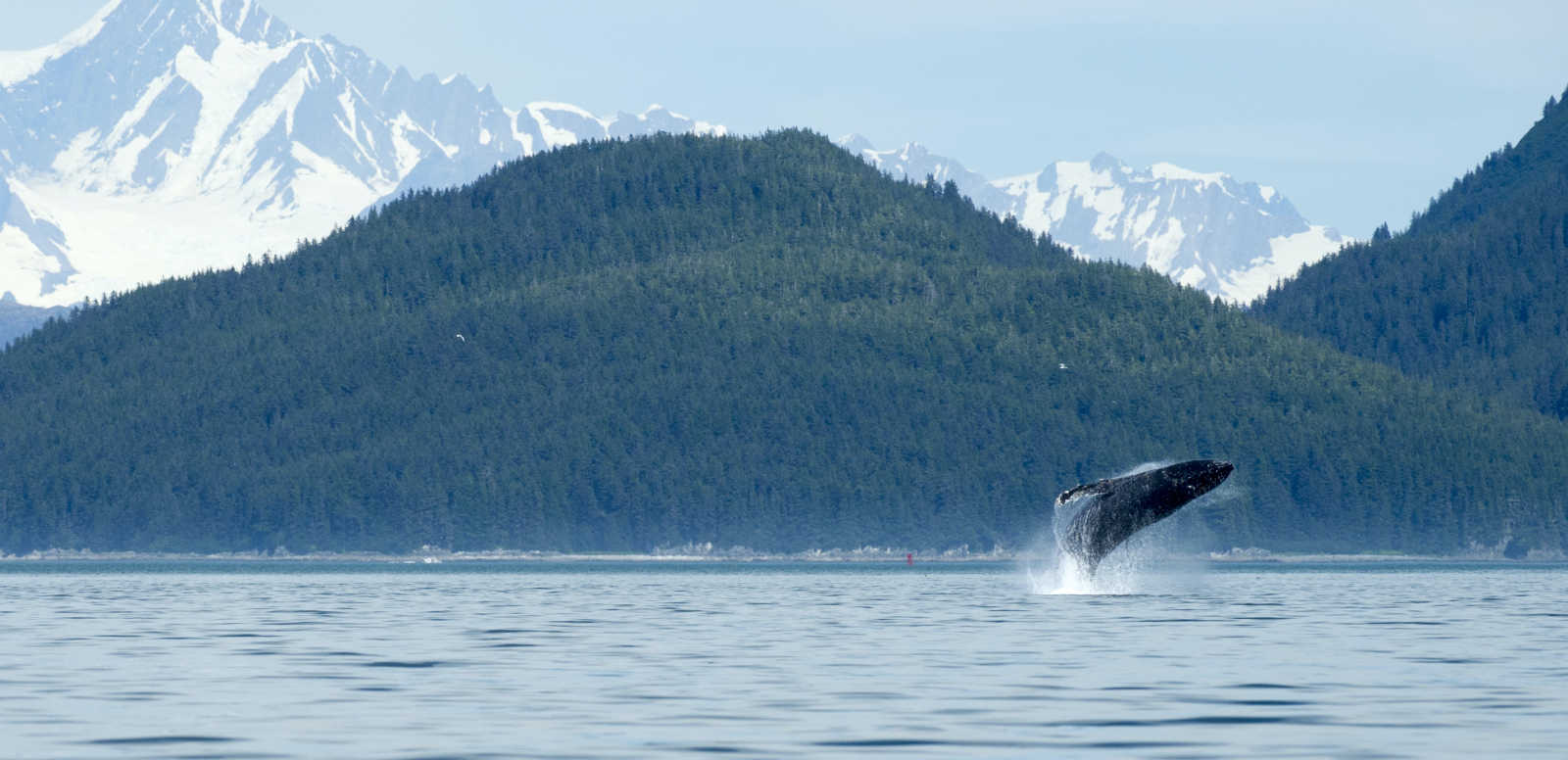 Alaska. There are place name - or words in general, for that matter - which conjure up such a spine-tingling image of untamed, unspoiled, utterly immense wilderness. On our week-long trip to Alaska, you'll see yourself paddle into Bears Kitchen and the iceberg alleys of the Shoup Glacier Marine State Park. Keep your eyes peeled for orcas, humpbacks, bald eagles, bears and rafts of sea otters in the Prince William Sound. Hike through coastal rainforest, wild camp on secluded beaches and feast around the campfire under the stars. See Alaska right.
Details: 7 nights | From June 2021 | Read full itinerary
4. Snowshoe and Learn Winter Skills in the French Alps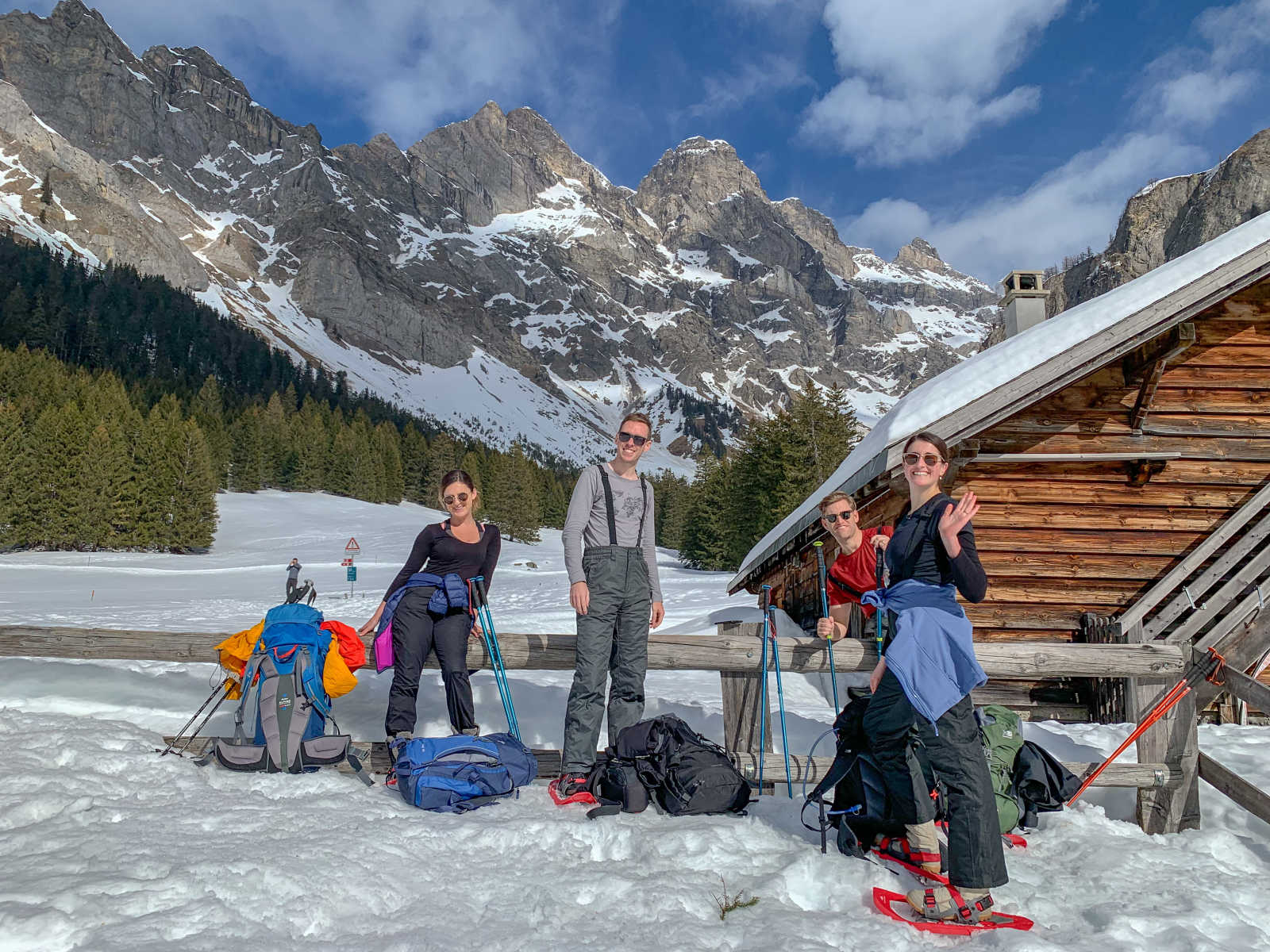 Croissants and coffee for breakfast, a snowshoe for lunch, with a side of some epic views of Mont Blanc, and, hmmm, shall we say fondue for dinner? Hike into Europe's beautiful wilderness - through fresh powder fields and silent forests in the French and Swiss Alps. Hone your avalanche safety and mountain rescue moves with views over the Mont Blanc Valley.
Sup mulled wine and munch fondue in a hidden igloo dome, in a forest, by a fire, under the stars. Breathe in that fresh mountain air that restores your soul and relaxes your mind.
Details: 3 nights | From March 2021 | Read full itinerary
5. Chase the Northern Lights in Iceland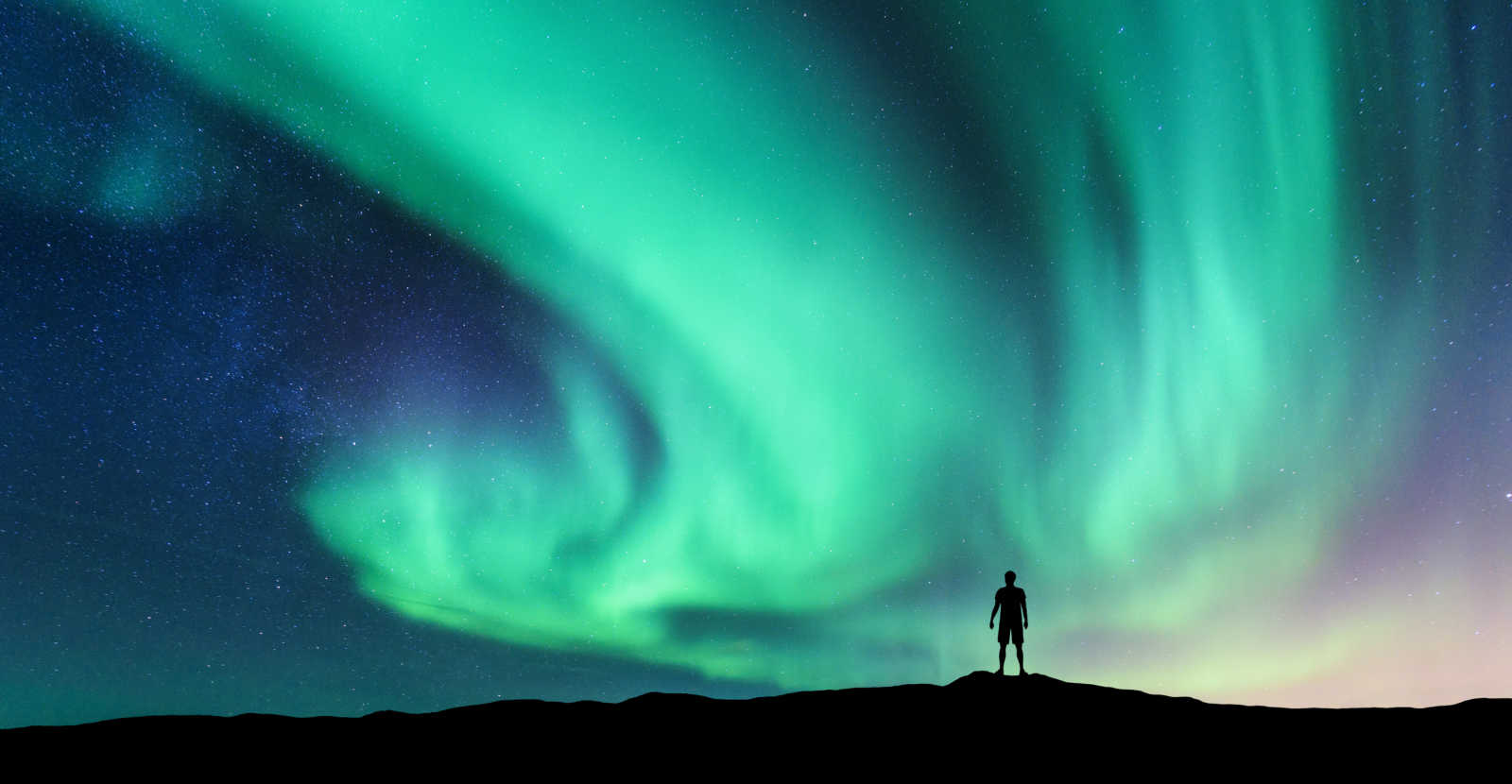 Well, well, well, if it isn't two of your bucket list spots in adventure. Got to explore Iceland, don't you? All them big waterfalls and mountains are awfully good looking. And y'know, you've got to see the northern lights at some point. It'd be rude not to. They're all shiny and magical. We get you. So what we've done here is take those two points, and build a unique, remote adventure around them. Hike between tectonic plates, across glaciers, along black sand beaches and through valleys scattered with hot springs. Spend evenings gazing at the northern lights and star-filled skies from your base beside a geothermal lake. Bathe in a multitude of natural hot springs, mud pools, thermal spas and even a hot river!
Details: 4 nights | From March 2021 | Read full itinerary
6. Hike the Length of a Volcanic Island in Gran Canaria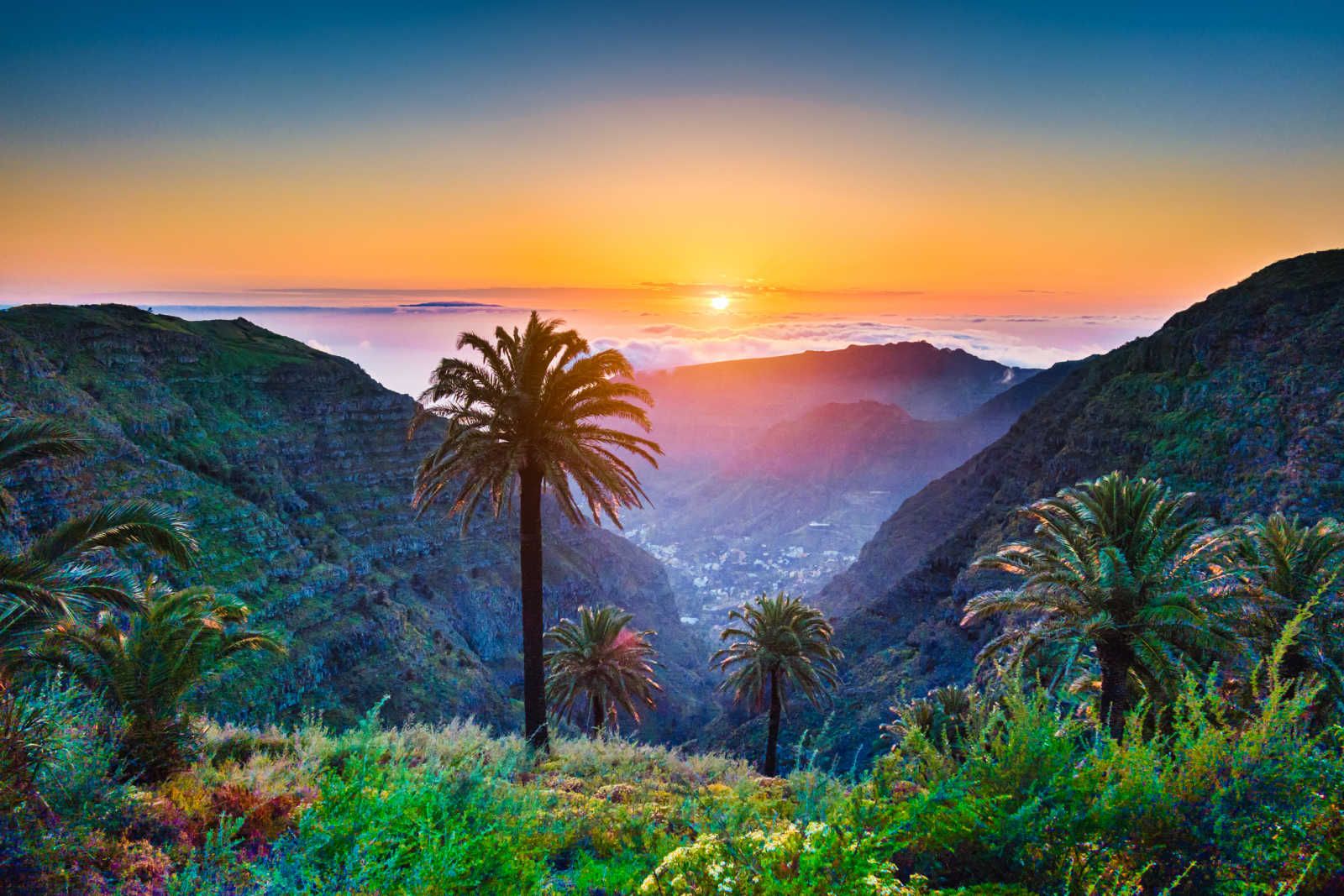 Missing the sun? Get yourself lined up for a challenging coast to coast hike through the heart of Gran Canaria, a tropical mountainous gem in the Canary Island archipelago. Stomp to the summit of Pico de las Nieves, the highest point on the island at a hefty 1949m. Bask in a subtropical climate, traversing one of the sunniest islands in the world, and cool off in coastal rock pools. Cross the craggy sun-baked mountain ranges taking in cool pine forests, sunken calderas and sky-skimming ocean views.
Details: 5 nights | From February 2021 | Read full itinerary
7. Go Nordic Skiing in the Icelandic Highlands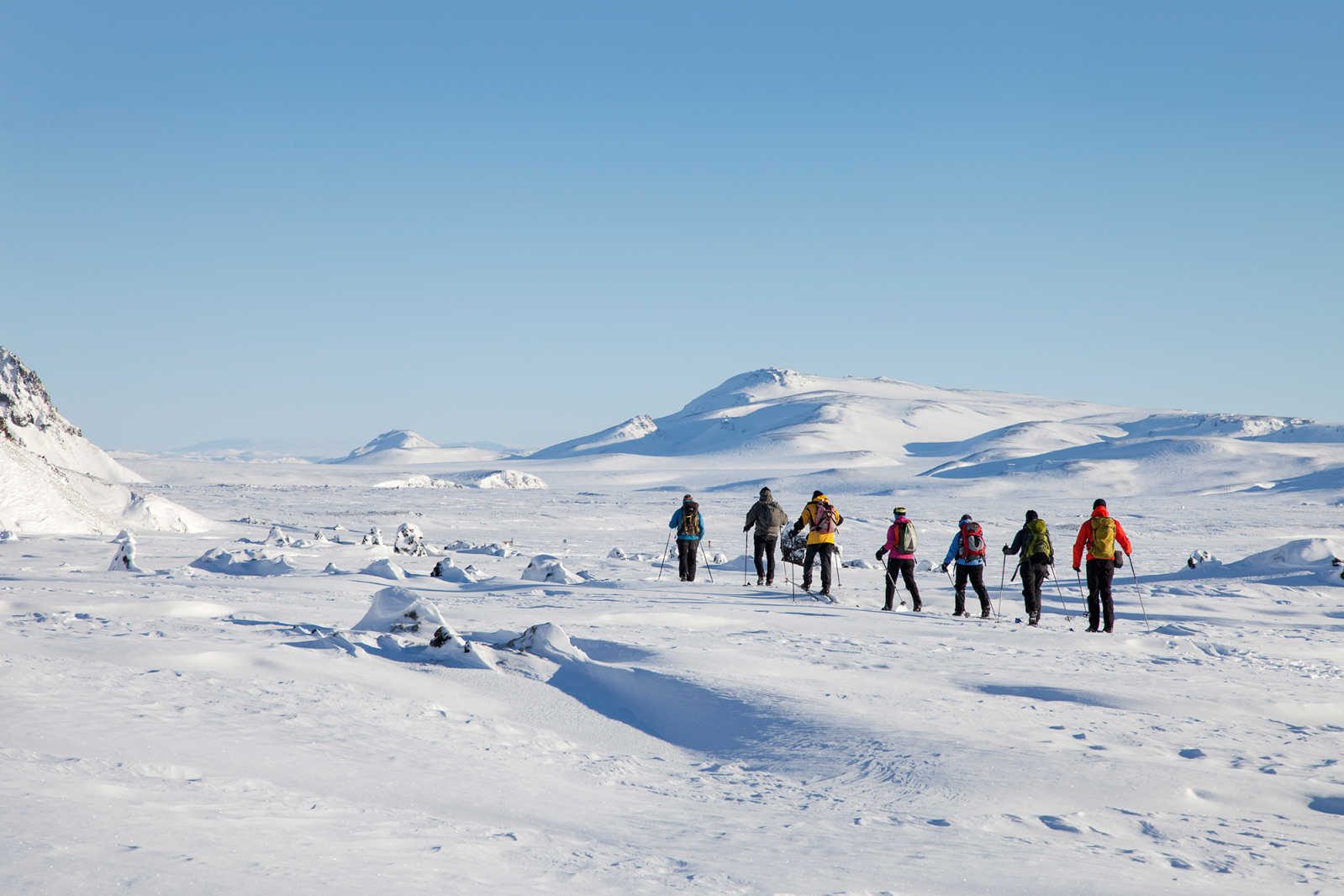 Wait, didn't we just cover Iceland? Of course not. It might not be the biggest country in the world, but every country has so many levels that one trip, nor a hundred thousand, could ever really capture them all. So! Another Icelandic trip - very different to the last. Discover the basics of Nordic skiing before setting of to explore the remote volcanic landscapes and geothermal wonders of Landmannalaugar. Glide through epic volcanic scenes from your mountain hut base and watch the terrain shift from snow-filled gorges to craters and lava fields.
Details: 6 nights | From February 2021 | Read full itinerary
8. Snowmobile and Wild Camp through Svalbard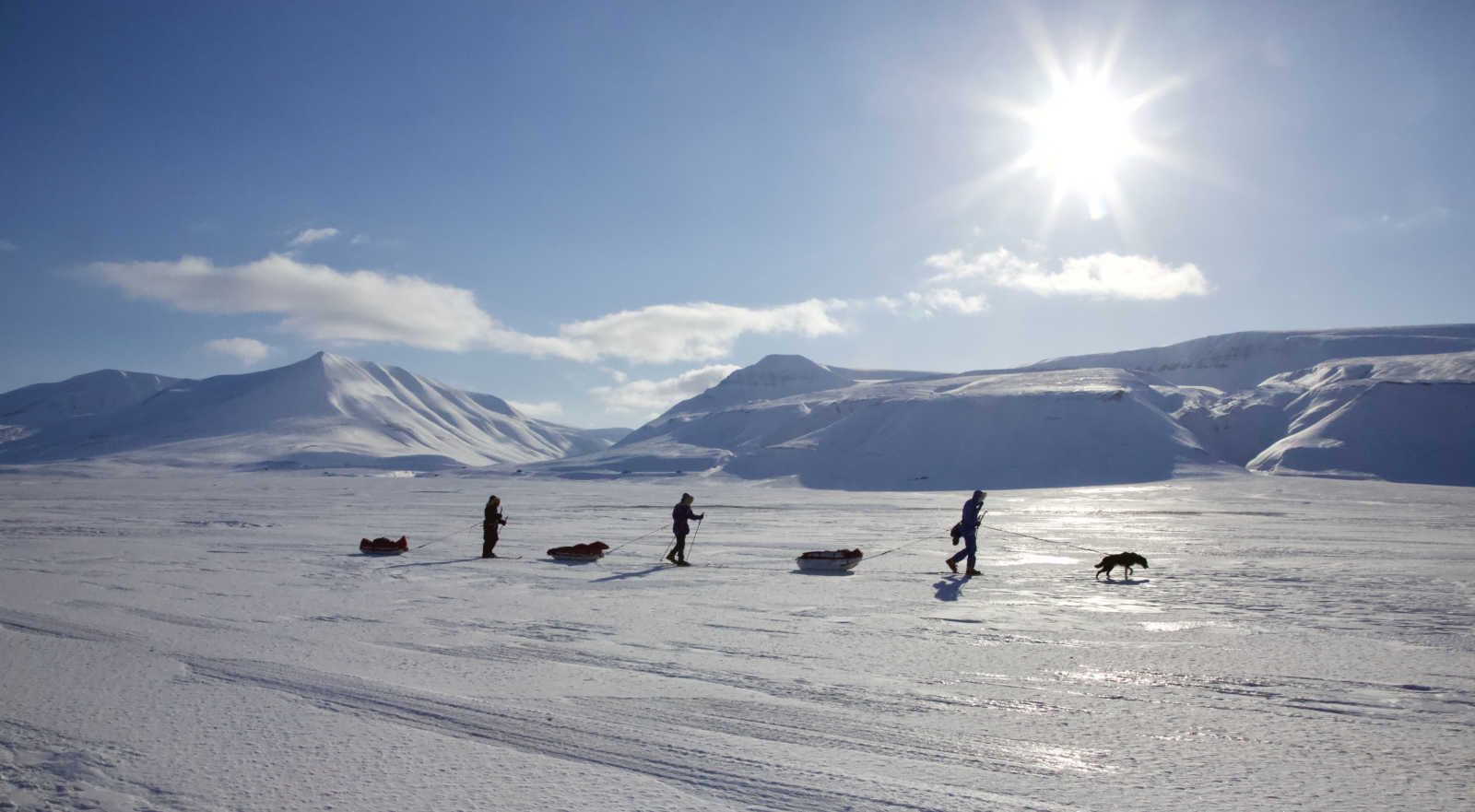 Journey through remote Arctic landscapes on the lookout for polar bears and Arctic foxes as you explore Svalbard on foot and by snowmobile. Spend two nights in the wilderness on a remarkable winter camping experience in the Arctic. Set foot on the frozen Arctic Ocean by Tempelfjord. Feel like a Polar explorer as you hike across snow and glaciers, pulling your camping equipment behind you on a pulka. Hey, if you need any more convincing check out our chat with an adventure guide on Svalbard - or read our guide, answering the question of whether it is responsible to travel the archipelago.
Details: 6 nights | From March 2021 | Read the full itinerary
9. Explore Hut to Hut in Snowy Norway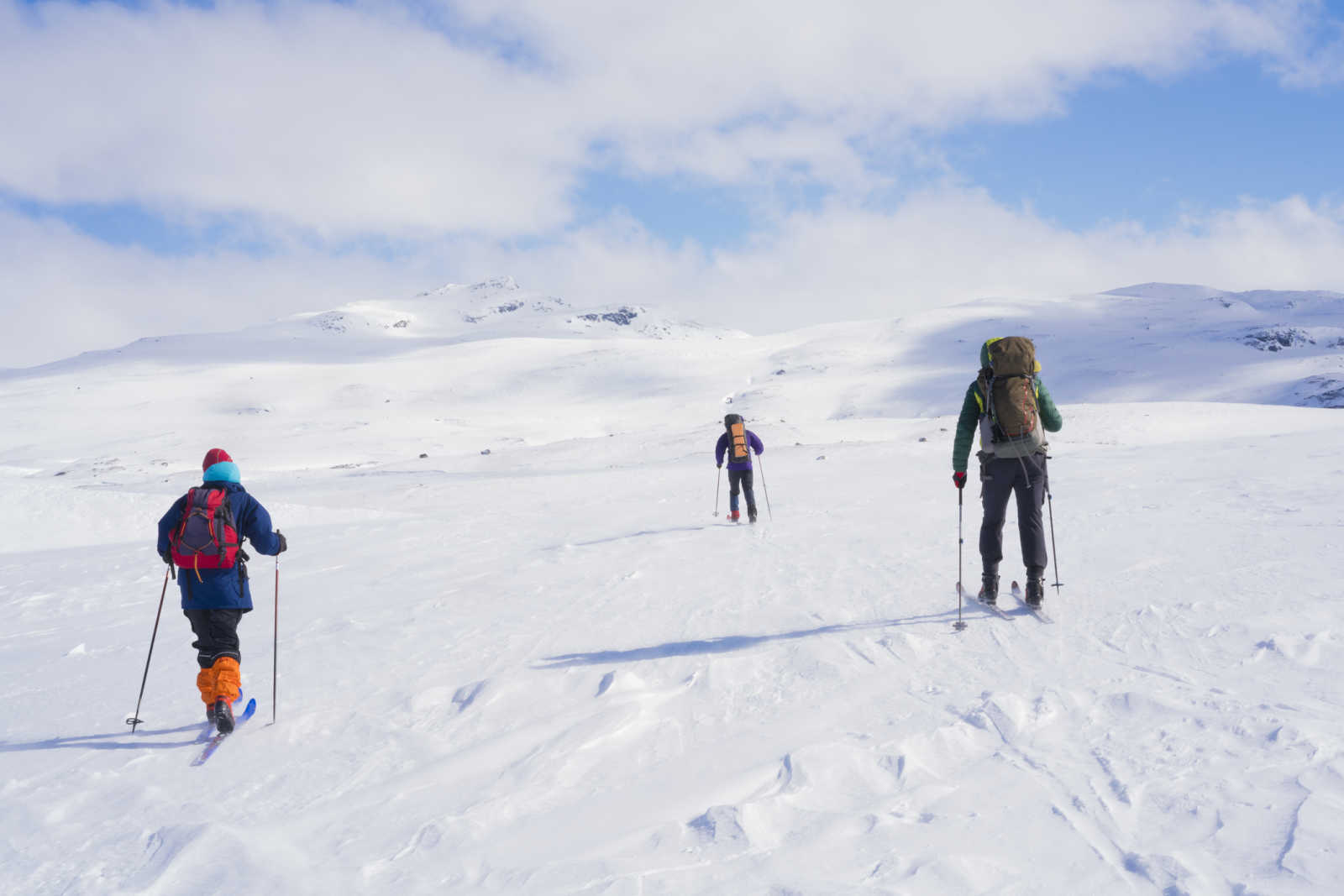 Carve fresh tracks through the silent forests and pillowy powder fields of Langsua National Park in Norway. Cosy up by the fire in a remote off-grid mountain hut for the ultimate 'hygge' experience. Spend your final night resting your ski legs in a wood-fired hot tub under the stars - and reminiscing about your once in a lifetime hut to hut expedition in Norway - which was likely so good, you might just have to do it twice.
Details: 6 nights | From March 2021 | Read full itinerary
10. Take a Winter Hike in the Julian Alps of Slovenia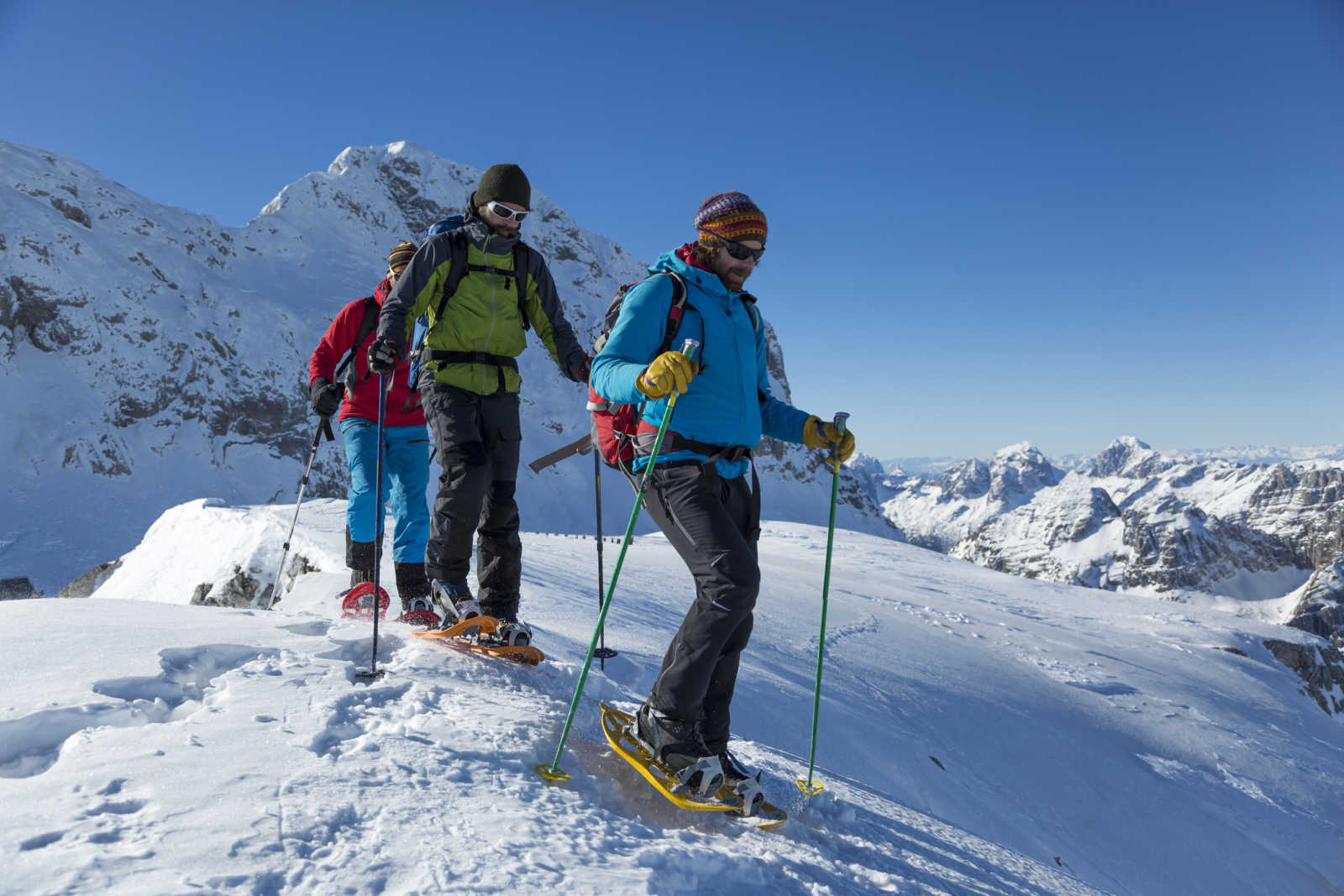 Slovenia is the land of forests. Specifically, over 60% of the country is forest, and it looks mighty fine when it's covered in powder. On this trip, it's all about snow-blanketed plateaus and forests, epic mountain peaks and ridge lines with stunning views. Hike hut to hut through a wild winter wonderland in Slovenia, stomping up 2000m high peaks and earning sweeping 360-degree vistas of the Julian Alps. What a beauty of a trip this is.
Details: 3 nights | From March 2021 | Read full itinerary
11. The Snowdon Challenge - Winter Edition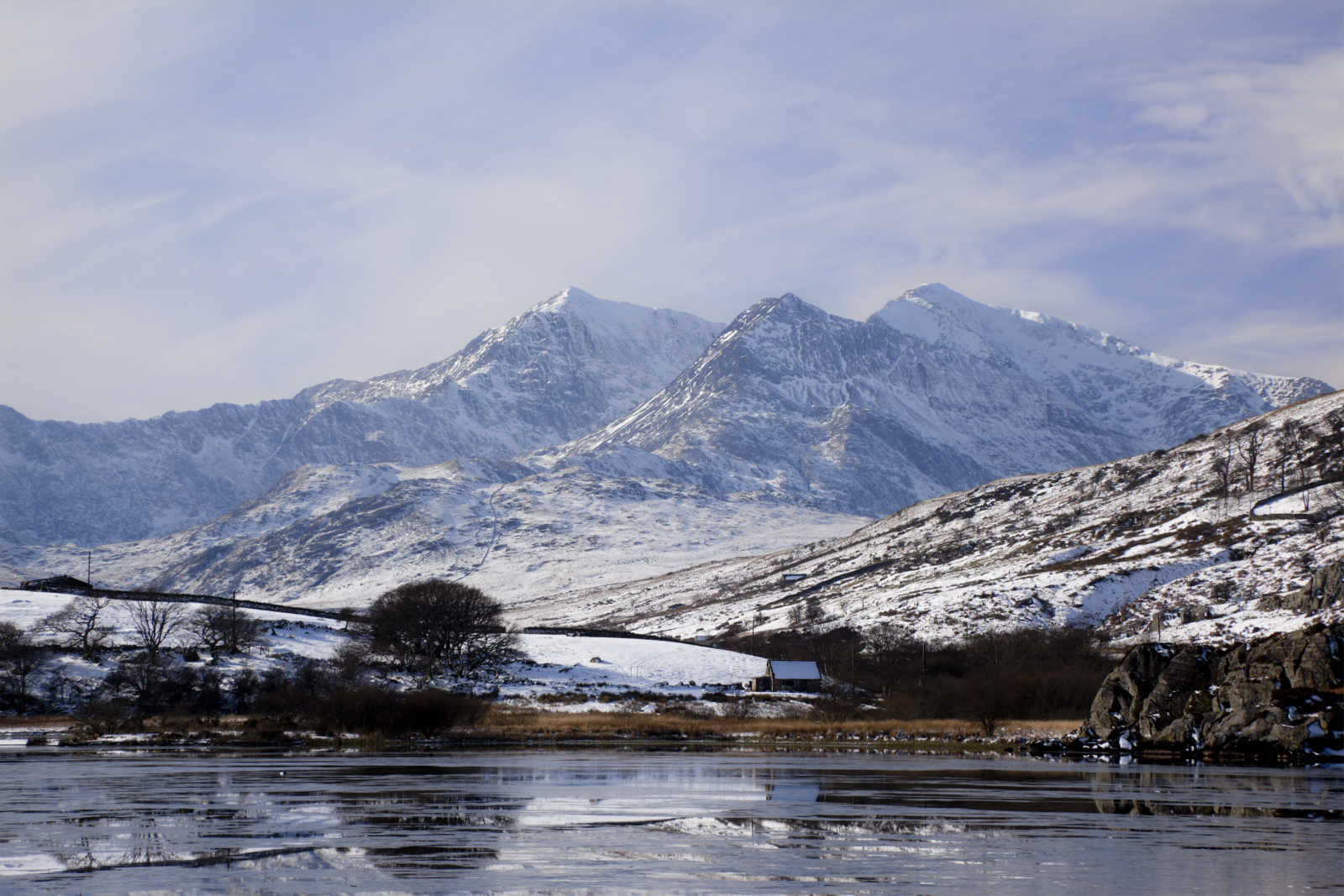 So you've heard of the Snowdon Challenge right? An uppy downy 17km cycle ride, 14km trek to the summit, 5km paddle and 10-hour all-in-all sweat to the finish line? It's possibly one of the most rewarding, and most stunning challenges you can do in the United Kingdom.
Now do it in winter. It's the same Mount Snowdon, all 1085 metres of her, set in the same stunning Snowdon National Park, just with the added trickiness of the cold, ice and snow. Awesome.
Details: 1 night | Coming soon