If there's ever been a year to set a new year's resolutions, it's surely 2021. A resolution is all about setting yourself a goal that'll help you feel fulfilled, or push yourself out of your comfort zone and make you feel like you're really making the most of your life. Given that most of us haven't left our living room, let alone our comfort zones, in the past year due to a certain pandemic, there weren't a lot of bucket list moments in 2020. Maybe in 2021 though... that'll change.
Here's a tip for how to set a decent new year's resolutions. Think about what you missed most during lockdown. Was it seeing family and friends? If so, set a goal to see them more often. Was it going to bars and nightclubs? Well, ummm, we'll leave that one to you. But if what you missed most was travelling, taking on new challenges, expeditions and learning new skills, then we've got some stellar ideas for both resolutions to set, and the adventures to go on to help fulfil them.
So here goes! Whether you'd love to climb a mountain, kayak the fjords, cycle across a country or see the northern lights, there's a trip in here for everyone.
1. Climb Mount Kilimanjaro via the Machame Route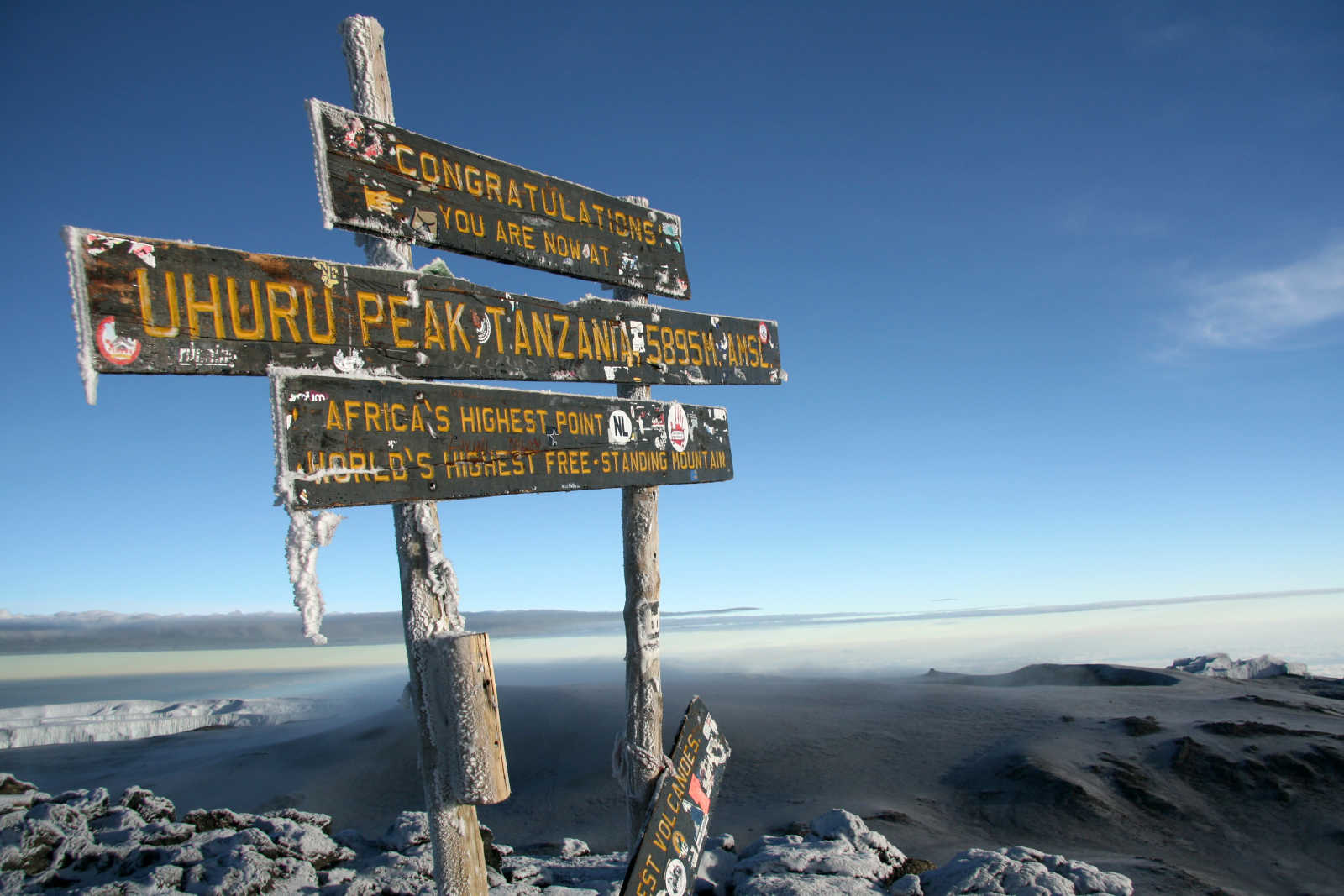 Ooft. Starting with the big ones aren't we? If there was ever a bucket list trip, it's this. One of the only five or so mountains you can probably name aged six. Climb to the summit that's in every adventurer's dreams – the 5895m peak of Mount Kilimanjaro, at the very top of Africa. Trek through forests, moorland and beneath glaciated precipices. Surround yourself with a backdrop of endless scenic vistas on a trail that offers a better chance of success than most other routes.
Details: 8 nights | From July 2021 | Read full itinerary
Resolution: Summit a mountain! And not just any mountain... Kilimanjaro!
2. Climb Mount Toubkal in Morocco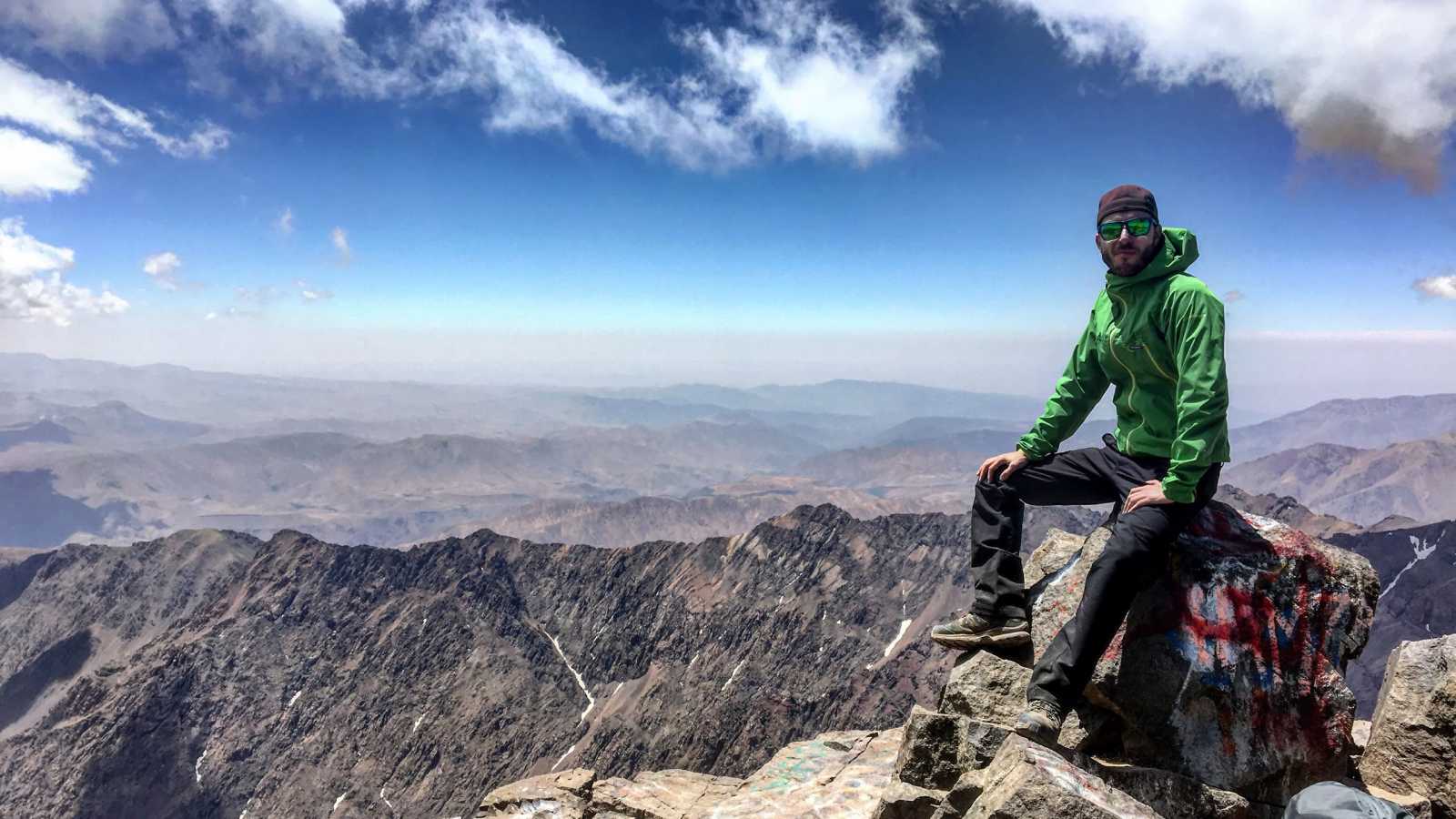 If the highest peak in Africa isn't the one for you, then maybe the highest peak in North Africa is? Mount Toubkal is one of those super special places. Climb to the summit and be rewarded with the sunrise of a lifetime. Earn the views from the Marrakech Plain and High Atlas peaks all the way to the Anti-Atlas and the Sahara. Stay in a mountain refuge in the Atlas Mountains (with a very early wake up call!) and also in a traditional Moroccan riad in the heart of bustling Marrakech.
Details: 3 nights | From April 2021 | Read full itinerary
Resolution: Explore the legendary Marrakech and summit a 4000m+ mountain!
3. Take on the Snowdon Challenge in Wales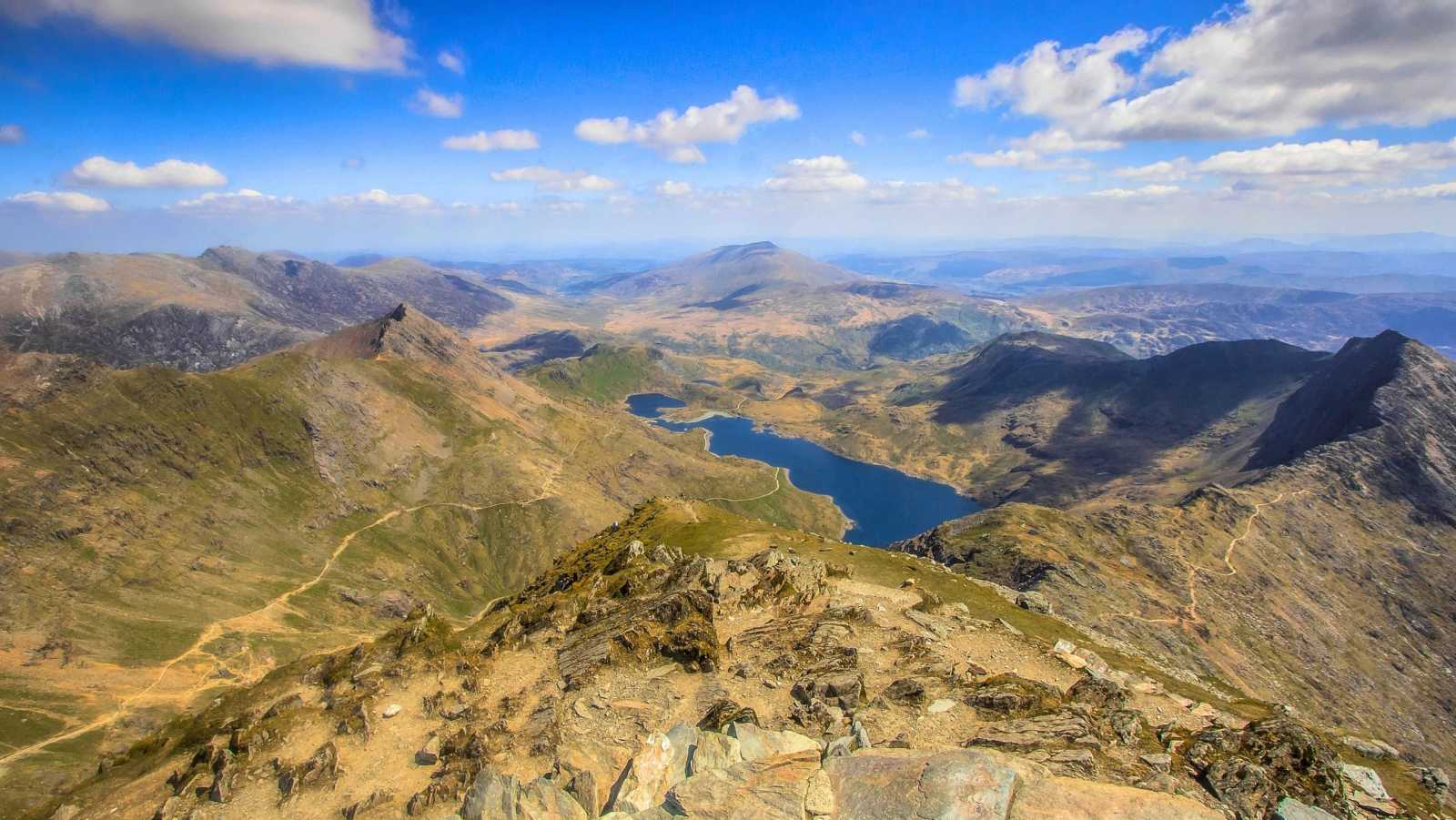 Snowdon is the highest mountain in Wales and the jewel of the stunning Snowdonia National Park. But why stop at just climbing the mountain? Our challenge sees you tasked with a 17km cycle, a 14km trek (to the summit!) and then finish it off with a 5km paddle. This is a 10-hour sweat to the finish line, but we reckon it's one of the most rewarding challenges in the United Kingdom - no doubt about it. Plenty of folk have been up Snowdon, sure. How many have done this?
Details: 1 night | From April 2021 | Read full itinerary
Resolution: Finally climb Snowdon, and while you're at it adventure 10 hours!
4. Take on the 5 Volcano Challenge in Guatemala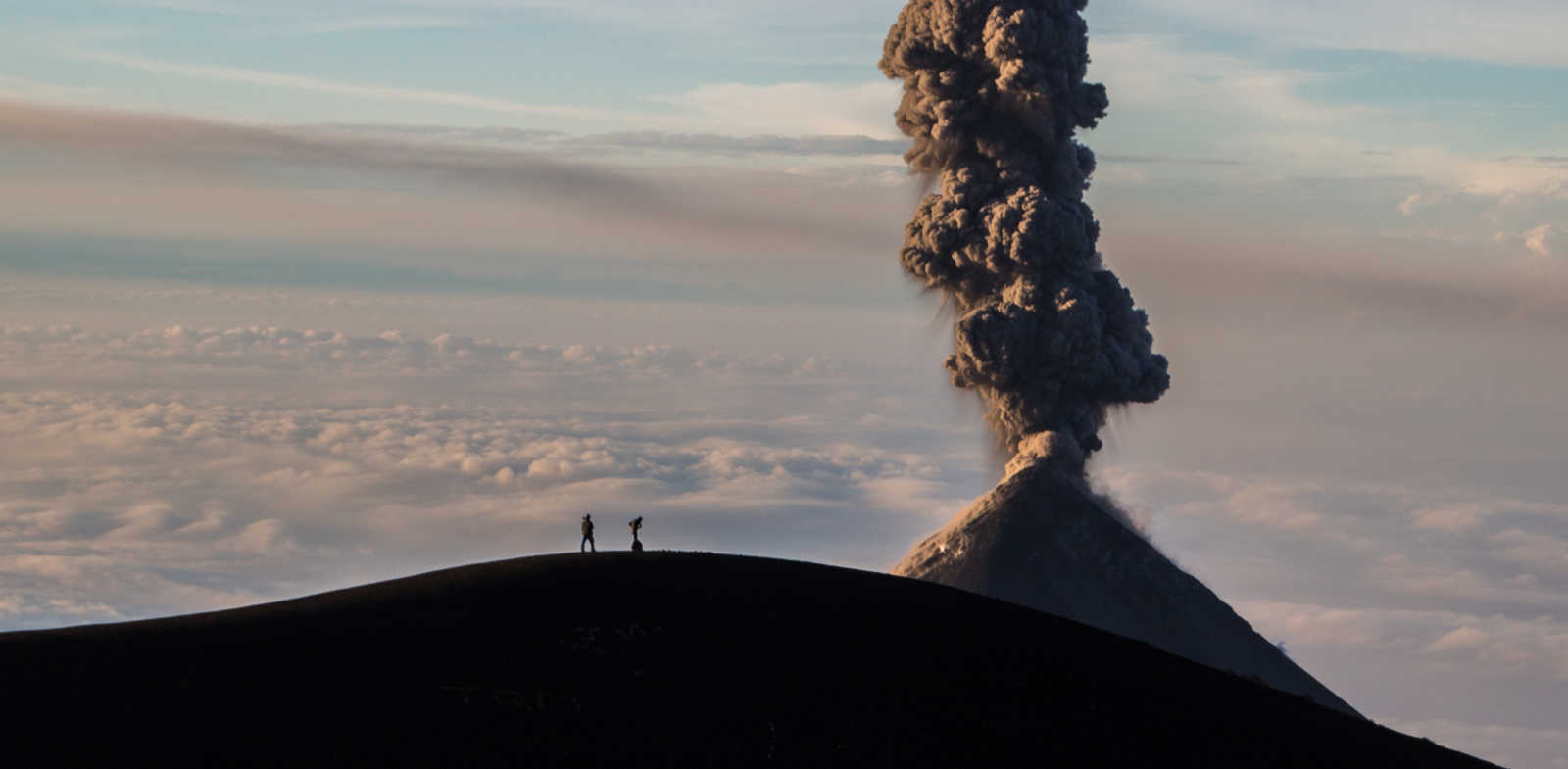 Hike and summit five of Guatemala's volcanoes - dubbed 'The Ring of Fire' (though Johnny Cash sadly won't be there) - ending up at the spectacular Lake Atitlán. Take in the breathtaking views as you stand on top of Volcan Tajumulco (4220m): the highest point of Central America. See each of Guatemala's three active volcanoes, including the continuously erupting 'Volcan de Fuego'. And watch the sunrise from Acatenango Volcano with 360 degree views all the way to Mexico.
Details: 9 nights | From March 2021 | Read full itinerary
Resolution: See a Volcano! Avoid falling in it!
5. From the Andes to the Amazon: A 150km Rafting Expedition in the Wilderness of Peru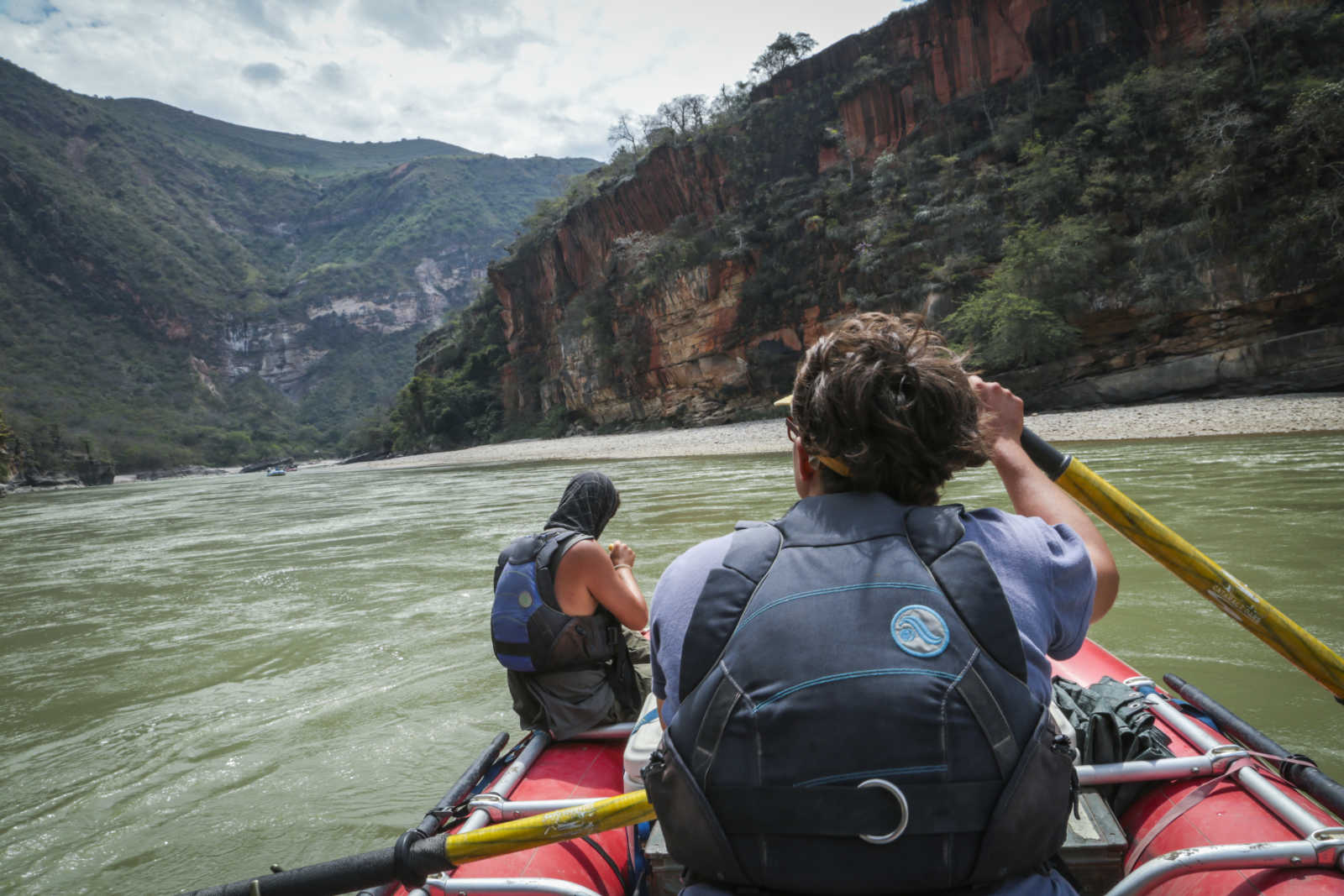 If visiting South America, and specifically Peru, is on your bucket list, then this may be the one for you. Embark on a self-powered adventure down one of the greatest and wildest free-flowing waterways left on the planet: the Marañón. Raft exhilarating rapids, hike through spectacular scenery and wild camp on idyllic riverside beaches. Experience the life of Campesino villagers in the remote Peruvian Andes and witness your host's amazing conservation work. You can also tie it to some other trips and head on over to Machu Picchu afterwards.
Details: 11 nights | From May 2021 | Read full itinerary
Resolution: Visit South America, explore Peru, and do something truly unique!
6. Take a Journey into the Canadian Wilderness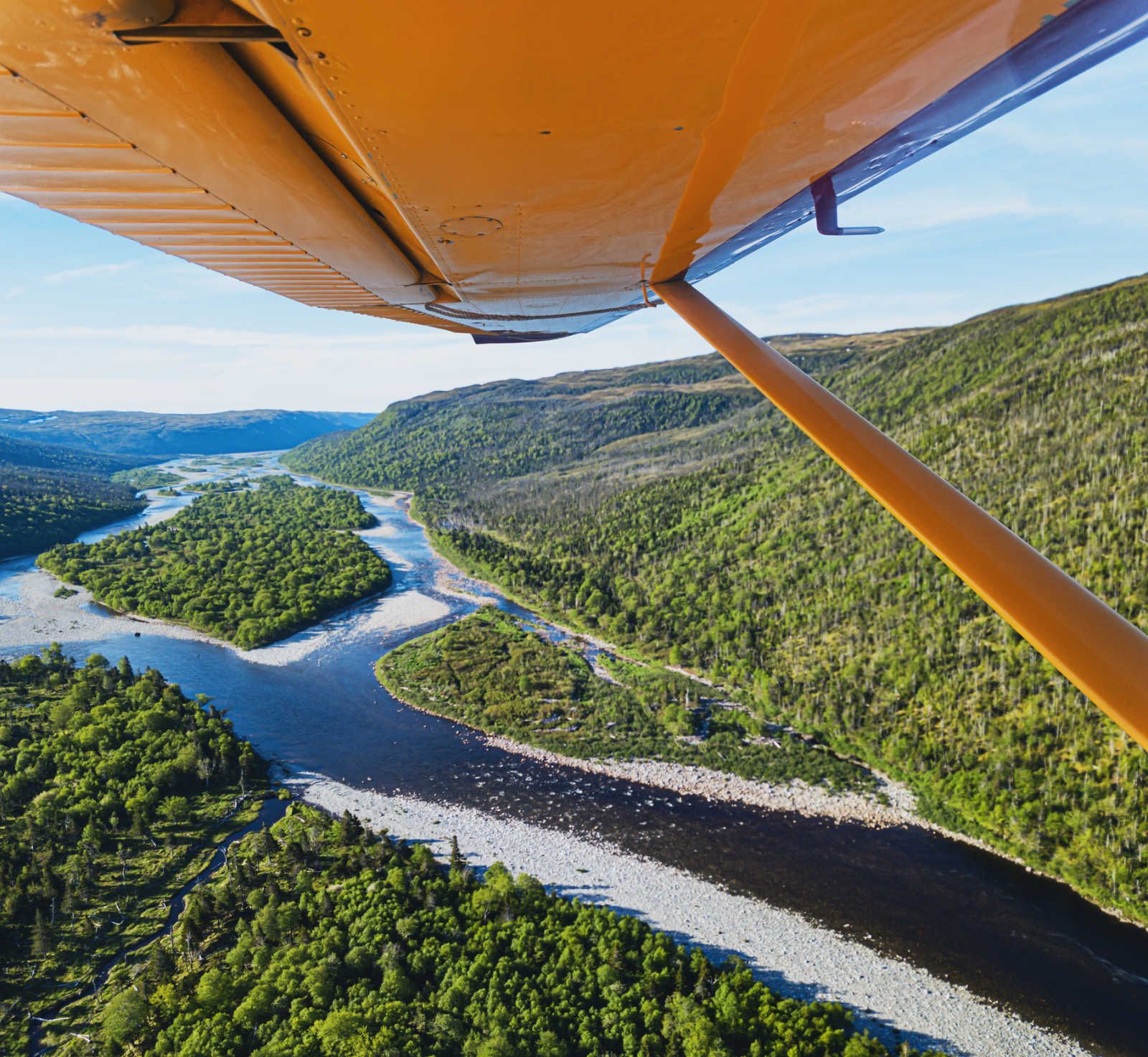 Everyone loves the idea of exploring Canada, but how many truly get to see the backcountry and not just downtown Vancouver and Whistler (which are also great by the way). Get dropped off by a float plane and then raft, hike and wild camp your way back to civilisation. With an expert guide and some new adventure pals, of course. Take on exhilarating white-water rapids and stand-up paddleboard along the remote Magpie River. Wild camp on riverbanks, islands and gorges, swim in lakes and rivers and catch your own trout for dinner. Bucket list stuff!
Details: 7 nights | From July 2021 | Read full itinerary
Resolution: Go off the grid in the Canadian wild!
7. Cycle the Silk Road across Georgia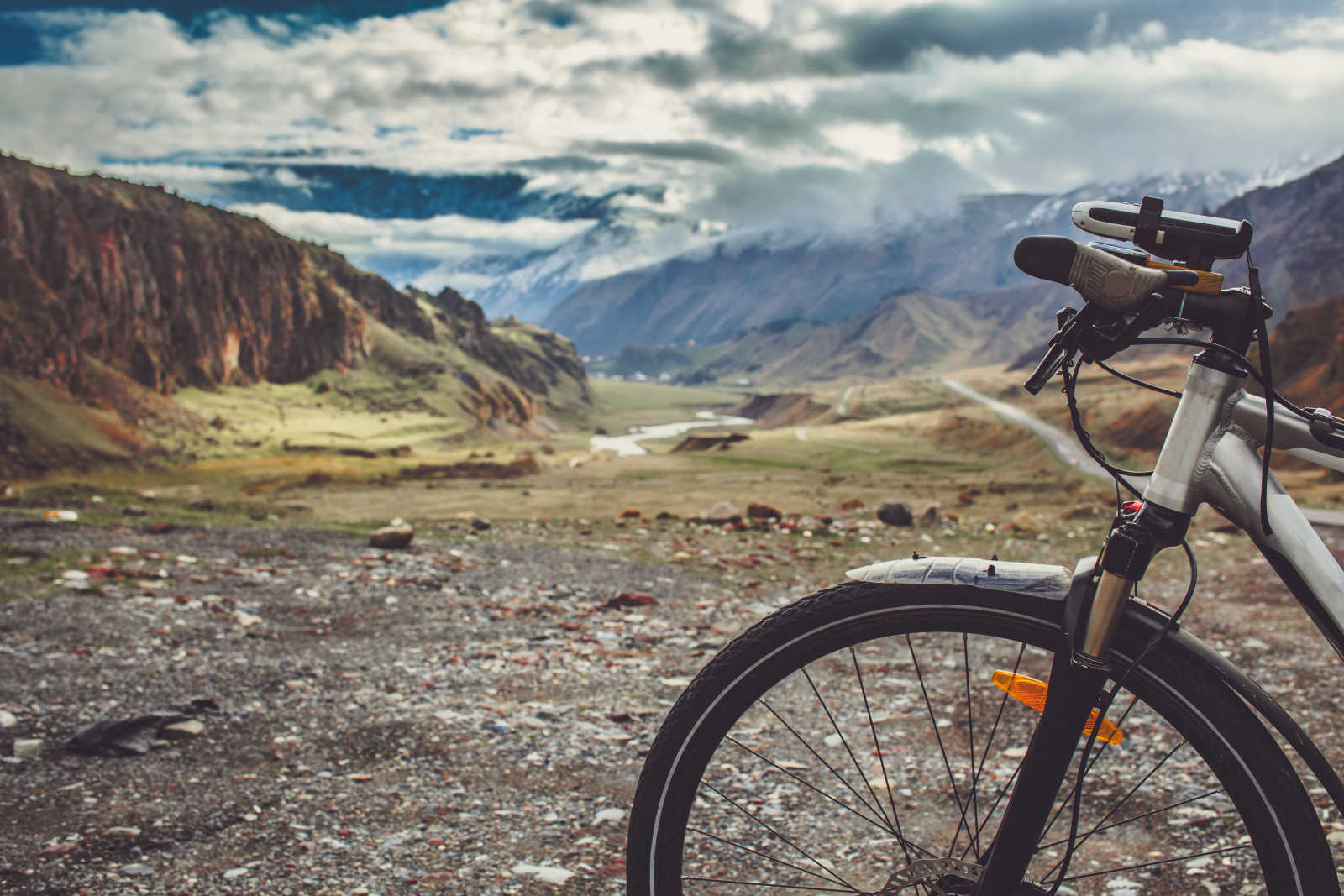 Getting out on two wheels is always great. Doing it in a new country is extra special. Cycling for several days across a legendary ancient trading route that once connected East and West is... well... that's quite unlike anything else in the world. You'll travel through the famous Goderdzi Pass (2200m). Wild camp beside the volcanic Lake Paravani and take a celebratory dip in the Black Sea. Visit the ancient cave city labyrinth of Vardzia, carved deep into Erusheti Mountain.
Details: 6 nights | From July 2021 | Read full itinerary
Resolution: Go on an iconic cycle tour!
8. Cycle the Deserts of Namibia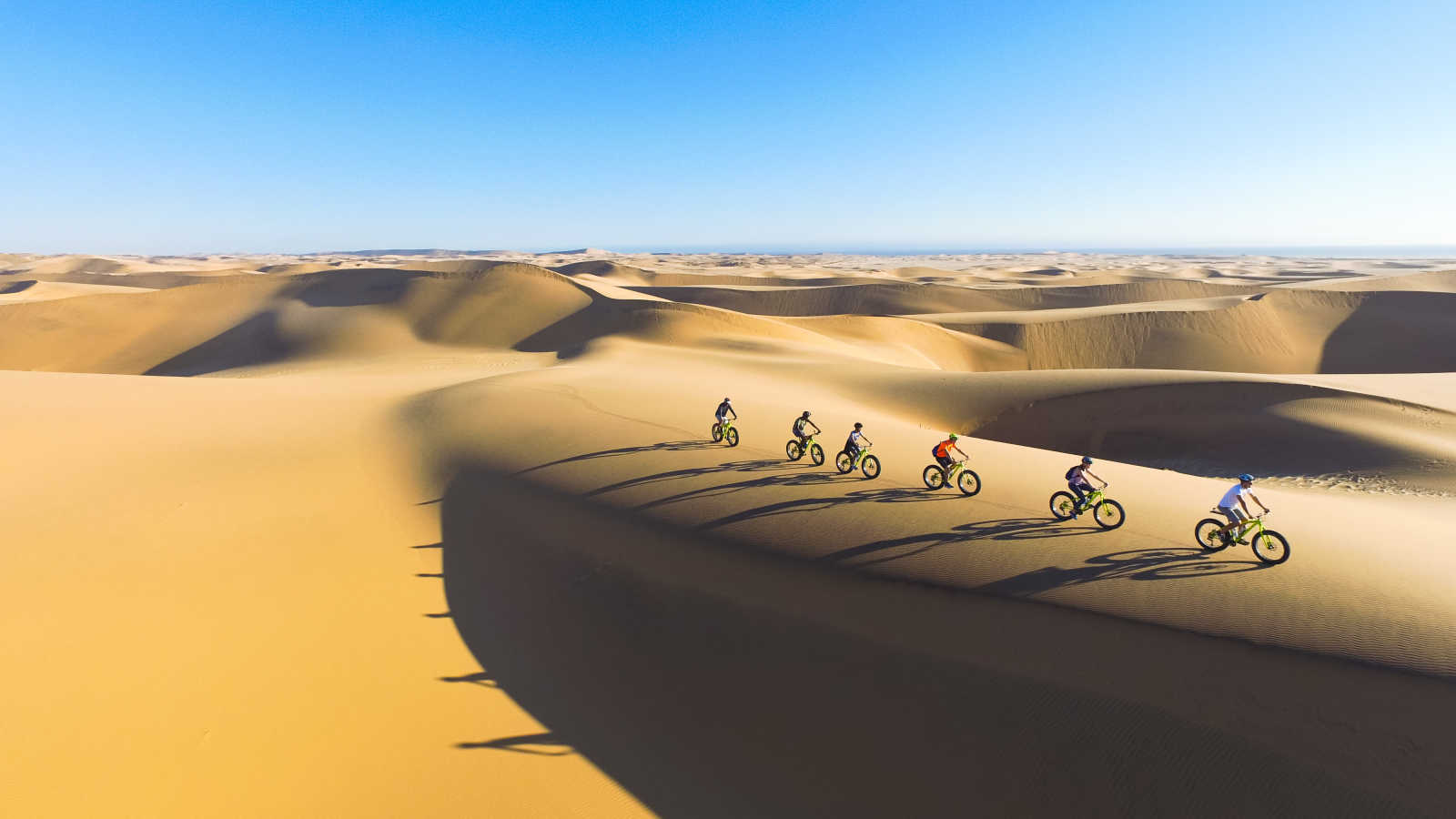 Ride through an ever-changing desert landscape beneath enormous open skies and watch the sunrise over the tallest dunes in the world. Cycle along the Skeleton Coast, the world's largest shipping graveyard (and something that, surprisingly isn't a fictitious place from the Pirates of the Caribbean franchise) and join a safari - eyes peeled for lion, elephant and rhino. Visit thousands of breeding Cape Fur Seals in their enormous reserve and stand on the highest point in the country.
Details: 8 nights | From March 2021 | Read full itinerary
Resolution: Cycle through the desert?
9. Kayak and Wild Camp the Norwegian Fjords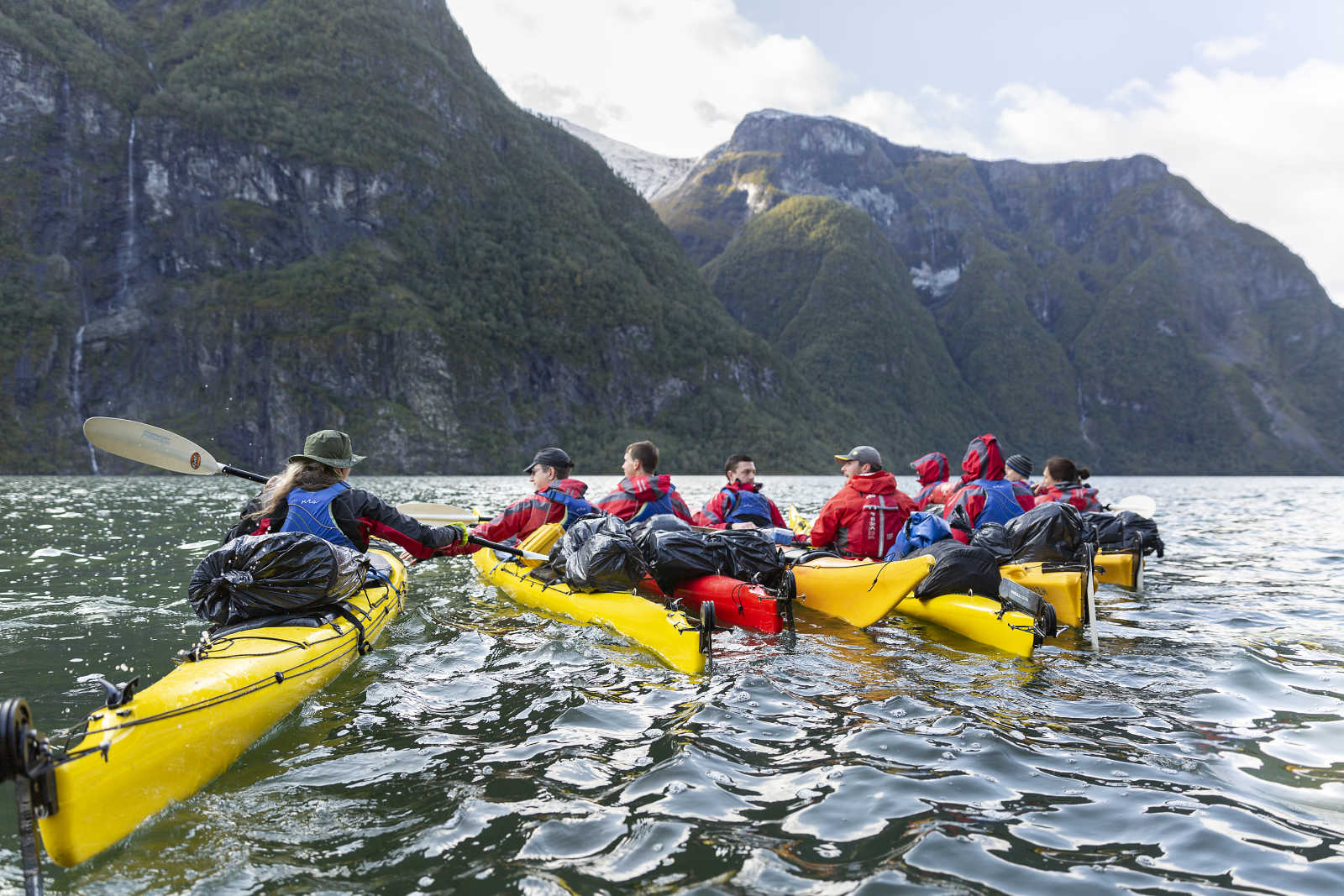 It's not a bucket list if it doesn't have the fjords on it, right? Have you seen these things? They're enormous, and beautiful, and we just love them. Sorry, those italics were us swooning. Kayak and camp along the stunning Nærøyfjord, a UNESCO World Heritage site. Access little-visited areas that are only accessible from the water - keep an eye out for seals and eagles. Enjoy a night under the stars and a barbeque dinner around the campfire - beer and drinks included, naturally.
Details: 2 nights | From April 2021 | Read full itinerary
Resolution: Kayak amongst the fjords!
10. Adventure Kayak and Wild Camp in Alaska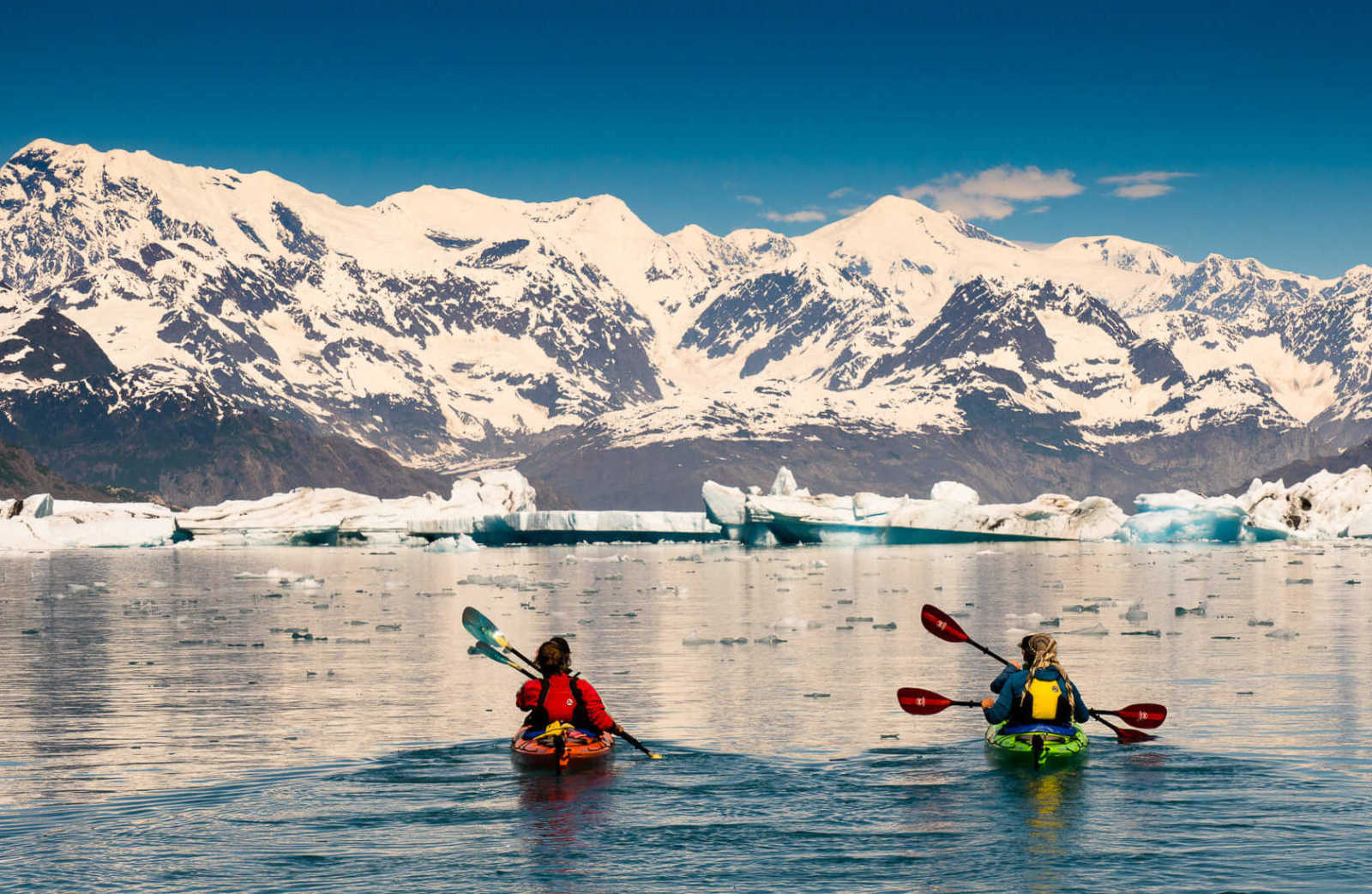 A-las-ka! We can't help but get goosebumps just saying the name of the place out loud (which we do surprisingly often, and which gets us a fair few odd looks in the coffee queue). On our week-long trip to Alaska, you'll see yourself paddle into Bears Kitchen and the iceberg alleys of the Shoup Glacier Marine State Park. Keep your eyes peeled for orcas, humpbacks, bald eagles, bears and rafts of sea otters in the Prince William Sound. Hike through coastal rainforest, wild camp on secluded beaches and feast around the campfire under the stars. See Alaska the proper way!
Details: 7 nights | From June 2021 | Read full itinerary
Resolution: Kayak in sight of glaciers!
11. Learn Bushcraft and Fire Cooking in Sweden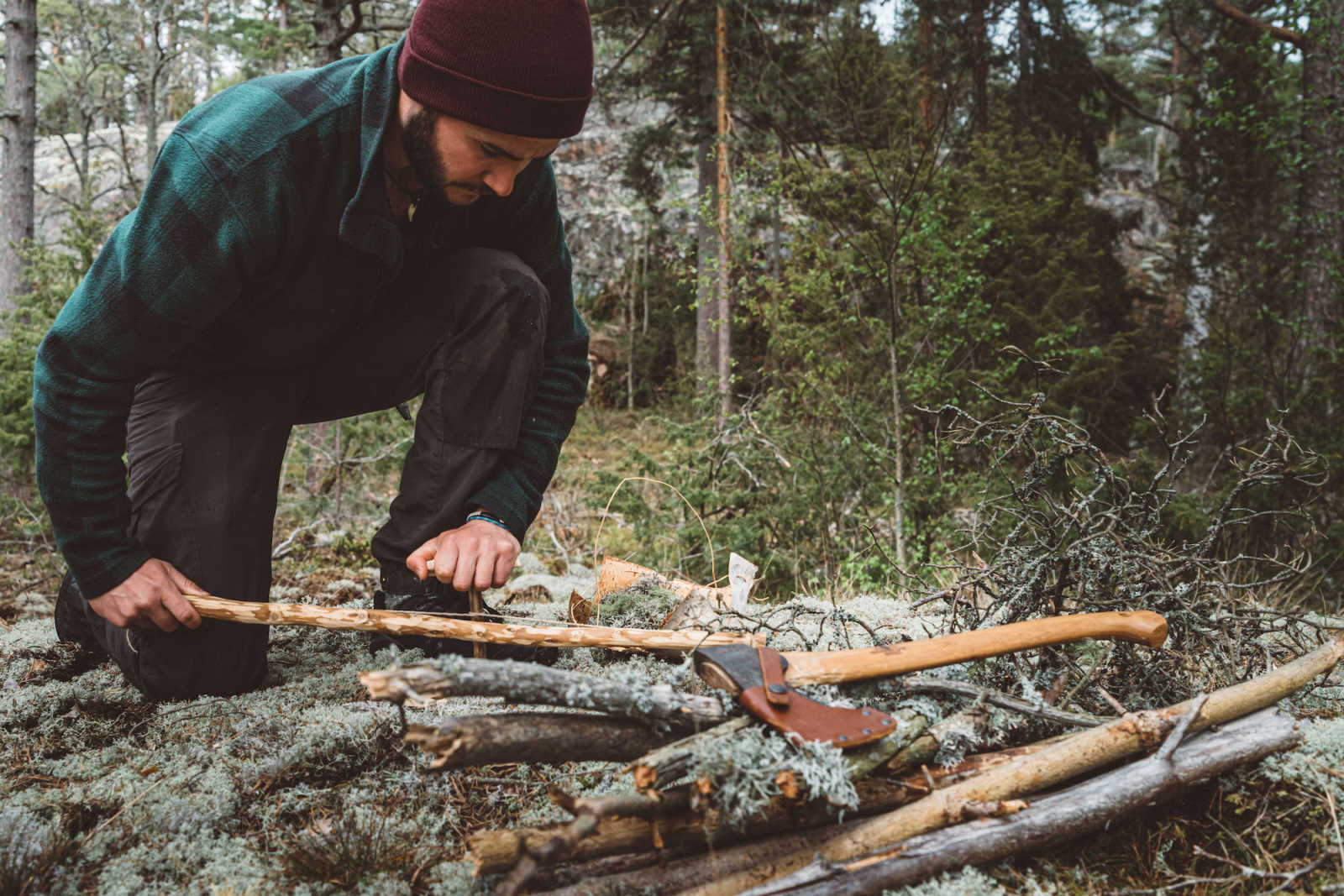 It's a dream of every adventurer to have the knowledge to properly survive in the outdoors, isn't it? Beyond just picking the occasional raspberry or lighting a fire, you know? On this trip you'll discover nature's larder as you learn all about the flora, forage for mushrooms and berries, or fish for perch. Learn how to build a fire to keep you warm all night, cook gourmet meals on an open flame, or carve beautiful tools from wood. Get into a hunter gatherer state of mind as you relax in total isolation in a beautiful pine forest accessible only by foot or canoe.
Details: 3 nights | From September 2021 | Read full itinerary
Resolution: Learn how to survive in the wild!
12. Learn How to Surf in Morocco
Surfing is great. And there's nothing quite like surfing in Morocco, watching the sunset on the African coastline as the waves break over and over again. The place is a paradise. Relax in the sleepy fishing village of Taghazout on Morocco's lovely west coast - a legendary spot for European surfers. Learn all the techniques needed to paddle, pop up, ride, turn and read the beach for impending waves, rips and currents. Surf in the morning, catch waves all afternoon and then watch the sun sink into the ocean from your terrace.
Details: 3 nights | From April 2021 | Read full itinerary
Resolution: Get the surf skills to go along with the surf lingo you've already got!
13. Outdoor Photography in the Slovenian Alps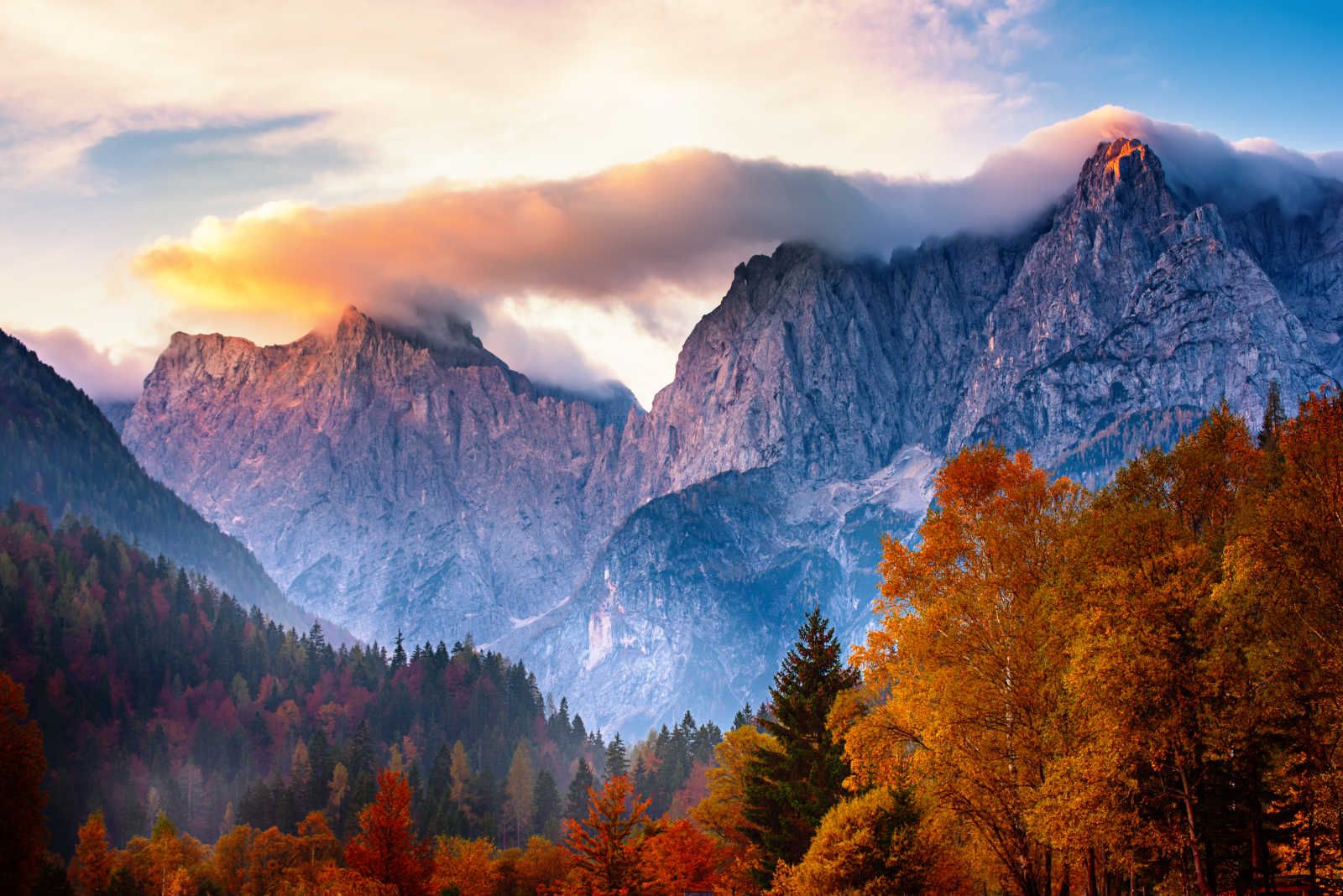 We're in love with Slovenia. The capital of Ljubljana is a historic beauty. The town of Bled is just stupidly scenic, and neighbouring Bohinj has such fantastic mountains and lakes. On this trip though, it's all about the serrated peaks, roaring rivers and ancient mountain culture of the Triglav National Park - and learning how that camera of yours works. Work with a professional photographer to hone your skills surrounded by beautiful and inspiring subject matter. Experience Slovenian culture first hand by staying in a traditional mountain hut.
Details: 2 nights | From April 2021 | Read full itinerary
Resolution: Finally learn how to use that camera you always forget to charge!
14. Ski Hut-to-Hut through Arctic Finland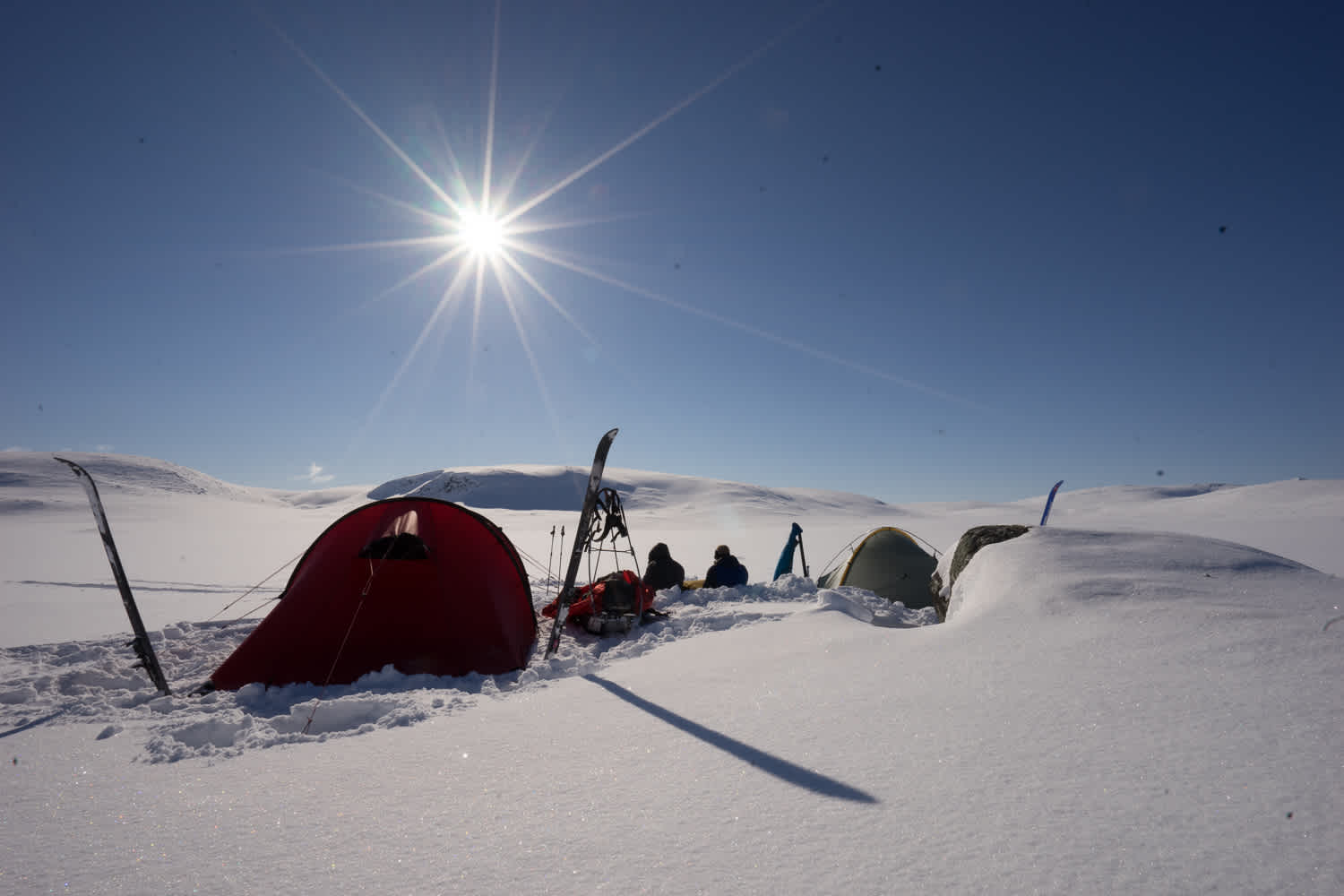 Skiing through the Arctic Circle, chasing the northern lights, and staying in cabins and mountain huts. This is a true beauty of a trip. Traverse the Arctic fells of Finland – an extremely remote area of untouched wilderness. Master Nordic skis and use them to travel to frozen waterfalls and search for Arctic wildlife. Chase the incredible Northern Lights – the wildfire in the sky. Maybe we'll see you there.
Details: 7 nights | From February 2021 | Read full itinerary
Resolution: See the northern lights! In the Arctic Circle! Covered in Snow!
Needless to say, there's plenty more where that came from. Search our full range of adventure holidays right here - and get stoked!