Tasmania. Cold, wet, not much to see, not much to do. If this is what you still think about Tasmania, then you'd better read on.
This diverse, dynamic little island has been going through a cultural make-over that is forcing its mainland counterparts to pay attention.
Tasmania is carving out a tourism niche that is set to rival the saturated Australian heavyweights of Uluru, Cairns and the Great Barrier Reef. Here's why.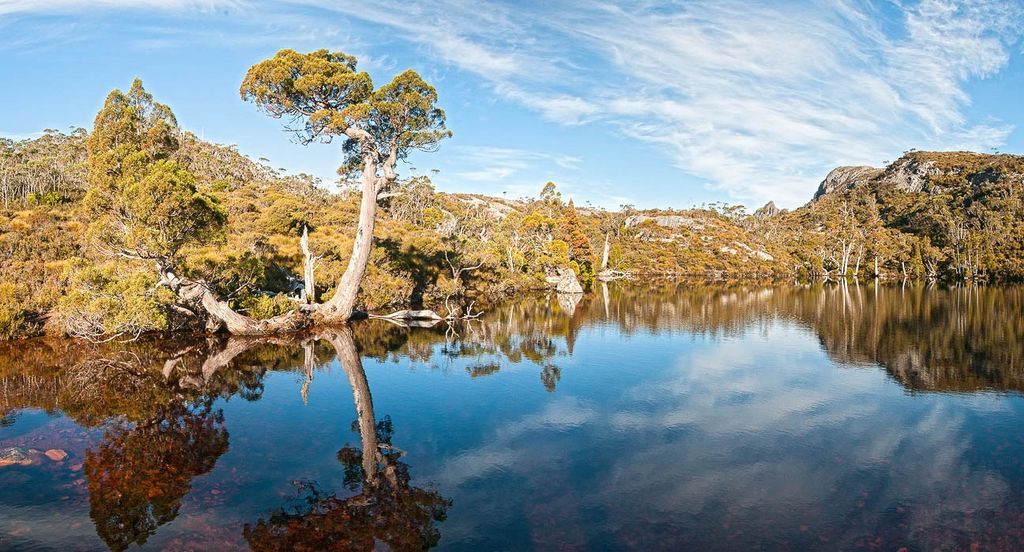 Caving in Mole Creek
Mole Creek is home to the second densest network of caves in Australia, beaten only by the caves of the Nullarbor.
But the uncrowded, pokey little town of Mole Creek will provide a gateway into the beautiful, delicate world of wild limestone caves under the protected UNESCO world heritage site of the Mole Creek Karst National Park.
This is as a must-do for any adventurer looking for a truly unique and informative mini-adventure in a town that is riddled in story and myth. On a mini-adventure here, you might even spot the Tasmanian Tiger…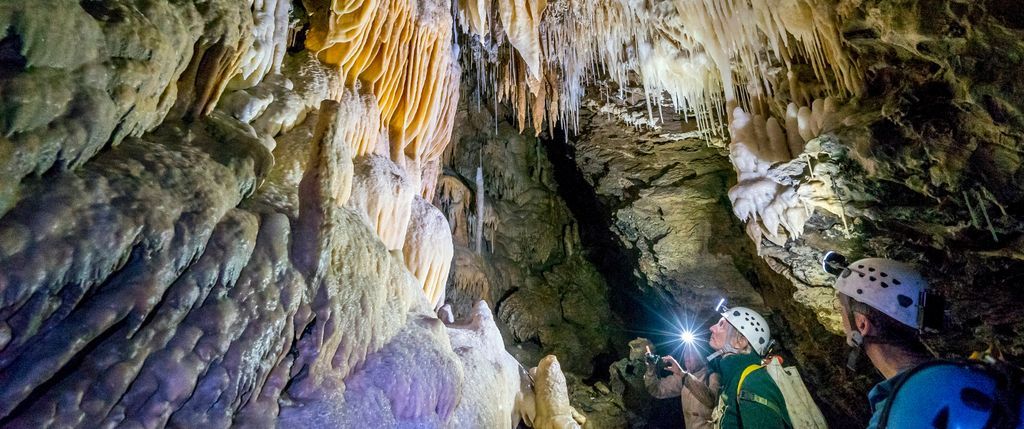 Canyoning in Cradle Mountain
The Cradle Mountain canyons are a natural playground. It's almost as if the ancient glaciers carved them out deliberately. The result is a canyoning heaven that is a must-visit for any weekend warrior or mid-week renegade looking to hi-jack their adrenaline levels.
Cradle Mountain are only 2 hours from Launceston and 4 hours from Hobart. You can spend a weekend throwing yourself off waterfalls with a seriously knowledgeable local host, the only guide to offer canyoning tours in the Cradle Mountains. The benefit of this is that the chances are, you wont see anyone else during your trip.
Talk about remote.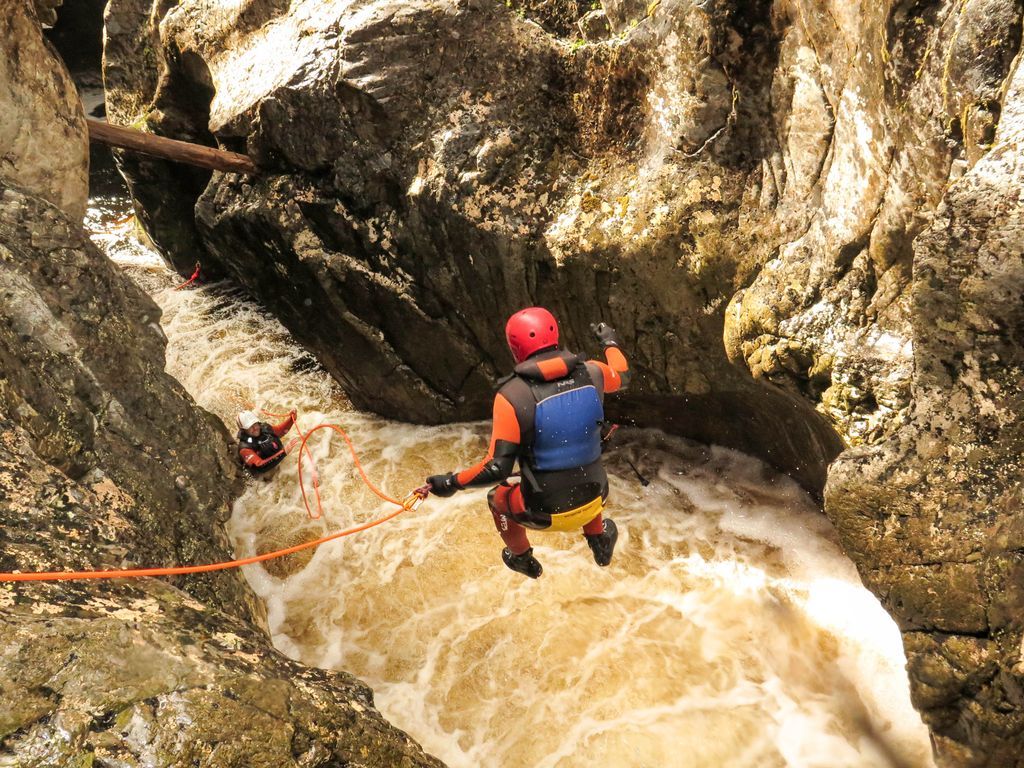 The Three Capes Track
The Three Capes Track, leaving from Port Arthur, is a popular favourite amongst Tasmanians, with good reason.
A fully supported 3 night, 4 day hike will take you through Tasmania's unbelievably varied Eucalypt rainforests, colourful heathlands and bronzed moorlands. You start the hike with a tour on an eco-cruise that will take you past the coves and through the cliffs on the way to Denman's cove.
On the hike itself, you can expect a thick timber boardwalk. The cabins you stay at are equipped with pellet heaters, comfy mattresses, gas cookers and panoramic decking. The trek is littered with points that refer to a story in your guide book, issued at the trek's start.
The whole experience is marvellously curated and worth every penny.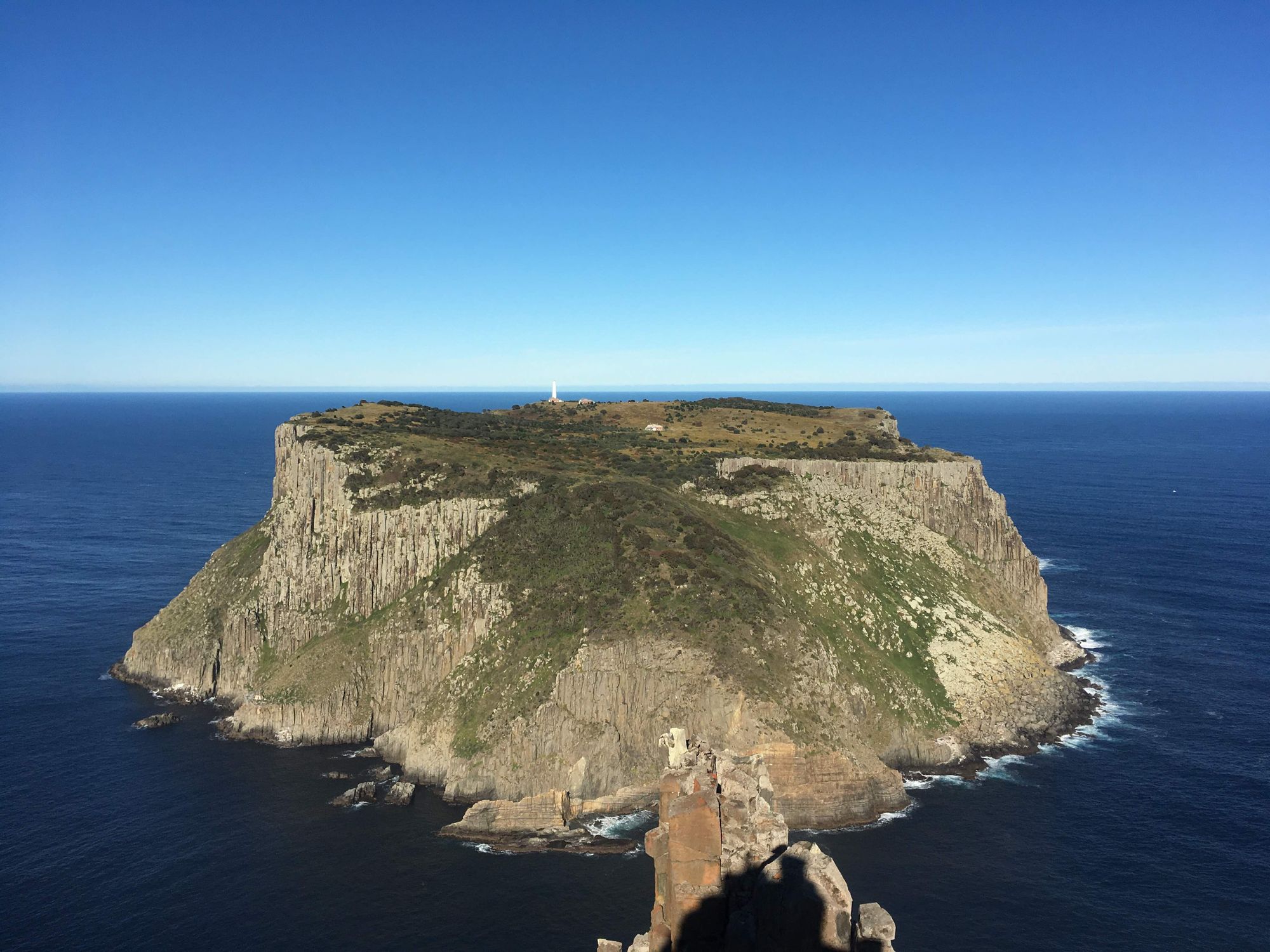 Hiking the Cradle Mountain summit
Not a hike that is for the faint hearted, but the rewards make it more than worth it.
The landscape is distinctively Tasmanian. Steep, jagged and rugged would be three adequate words to use to describe the place, in varying volume at various times. In this national park, you can expect to see Echidnas, Tasmanian Devils, Platypuses and Wombats. Eucalyptus trees, quartzite beaches and photographs of the famous boat house on Dove lake make this mini-adventure a must for any self-respecting adventurer.
Hiking to the summit of Cradle Mountain itself is no problem for an experienced hiker, but prepare to sweat for your summit panorama.
The Mona
An art gallery visit? As a mini-adventure? How does that work?
Of all the things I did when I visited Tasmania myself, visiting the MONA was by far the most adventurous. Funded entirely by rogue Tasmanian, David Walsh, who made his fortune gambling, the MONA is about as thrilling as it gets.
The MONA is home to some of the zaniest, craziest and downright weirdest contemporary art you can find. This gallery alone is reason enough to visit this island. In this gallery, you'll find an oversized artificial human digestive system, which gets fed and excretes waste everyday, in front of shocked onlookers.
My colleague and I found ourselves locked in the MONA after hitching on the back of a private tour of the newly exhibited "House of Everything" by the curator, which inadvertently gave us a good amount of time to look around by ourselves.
When we were found, the guard informed us that the building is designed to be deliberately confusing. It's not uncommon for the security guards to find 'stragglers' at the end of the day. As a result of this gallery, Tasmania has seen a huge spike in domestic and international tourism.
We met a local Tasmanian who told us "David Walsh is the best tourism minister Tasmania's ever had. But unlike any politician, he gets sh*t done."
We're inclined to agree.