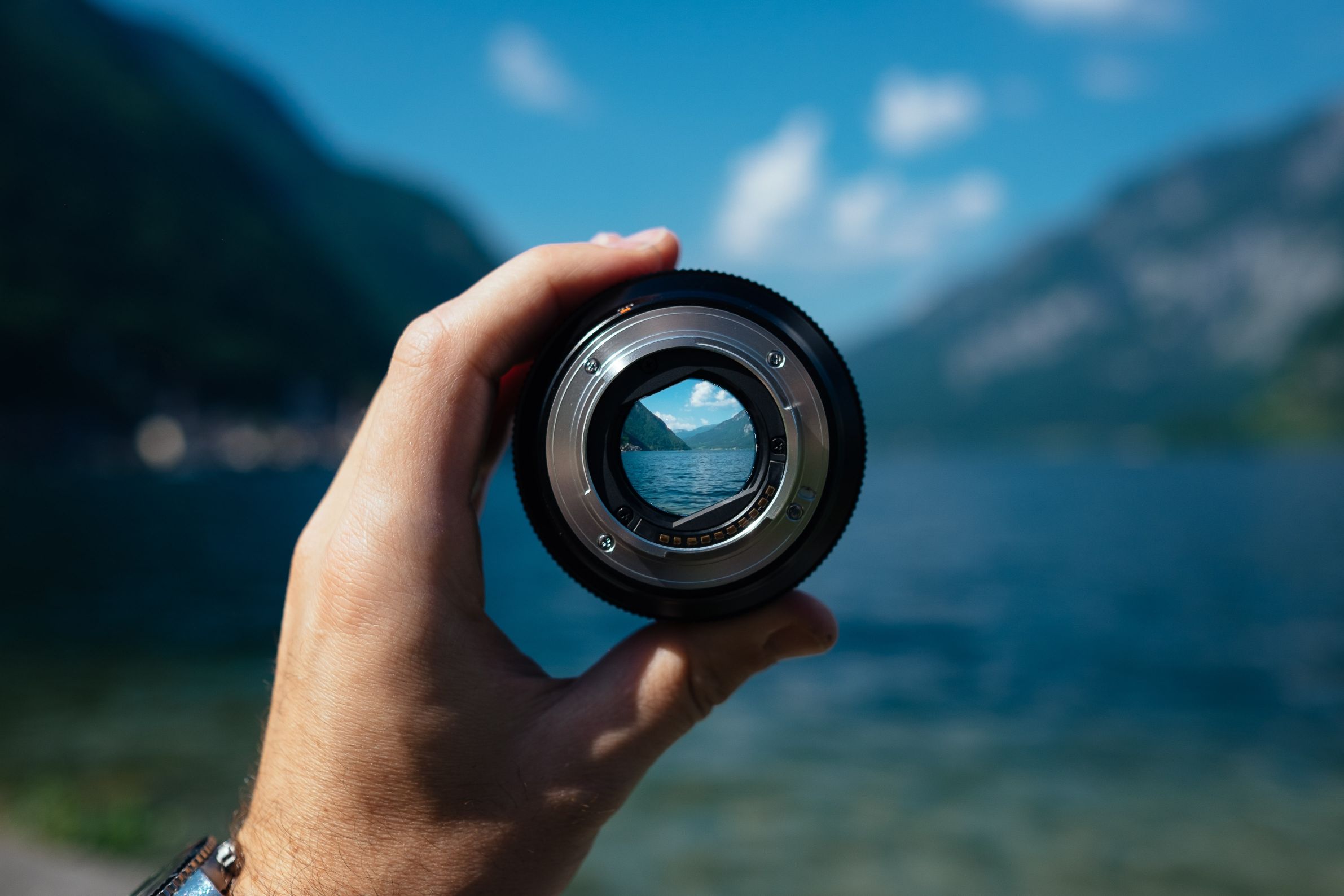 Outdoor photography, at the highest level, is an artform. But with so many stunning locations out there, it's also now not that tough to capture a beautiful landscape. After all, to a certain point, nature does a lot of the hard work. Sitting there, looking all sexy with its fjords and mountain peaks and far-stretching deserts. The rise in amateur travel photography has also been huge, with entry-level, affordable cameras like the Canon 4000D or Nikon D3500 making it affordable for travellers with even a passing interest to shoot high-quality images.
That said, it's still blatantly obvious when you look at the photographs of a proper professional. A master at work. And the very fact they still stand out in the modern online world, which is so saturated with nature imagery, is a credit to their skills. You can see the striking difference. The mastery of the camera settings, the quality of the gear, the hard work, patience, creativity and ingenuity that must have gone into each and every shot.
Thanks to Instagram, the work of these outdoor photographers is now more accessible than ever, too. You just have to follow the right people – on Instagram that is, not down the street.
So, we thought we'd make a list of some favourites. If you're tired of your Instagram being full of selfies of your Auntie Margaret walking her corgi, toddlers' birthdays and group photos captioned "big night out with the boys", posted by that guy you once sat next to in History in high school, then it might be time to sort your feed out.
There are obviously hundreds, if not thousands, of others worth following, so shout us your favourites in the comments! We hope they inspire you to get out and do some solo travel with just your camera. For now, here's some travel inspiration to get the list started:
1. Jimmy Chin (@jimmychin)
"Jimmy Chin is an Academy Award winning filmmaker, National Geographic photographer and mountain sports athlete known for his ability to capture extraordinary imagery and stories while climbing and skiing in extremely high-risk environments and expeditions." Surely we don't need to add much more to that? If we do, then it might be of interest, as some of you could probably have guessed, to know that the Academy Award came for the stunning Alex Hannold film Free Solo, comfortably one of the best adventure films ever made. Now go follow him.
Follow: Jimmy Chin on Instagram.
2. Marta Kulesza (@infarawayland)
A lover of the outdoors, climbing, hiking and road trips, Marta has been travelling for more than 14 years, and she's got rather good at outdoor photography while doing it. Serious outdoor inspiration on this account. If you're interested in learning more from her, Marta also has guides to – amongst other things – travel photography on her website.
Follow: Marta Kulesza on Instagram.
3. Paperboyo (@paperboyo)
Comfortably one of the most creative people on Instagram, Paperboyo, real name Rich McCor, is travelling around the world, transforming beautiful landscapes and famous landmarks as he goes using ingenious cut-outs. You could spend hours on this account alone on Instagram. If you've not had a scroll before, then sort that out now!
Follow: Paperboyo on Instagram.
4. Katie Goldie (@goldiekatie_)
The world is a beautiful, mountainous place and put simply, Katie Goldie is incredibly good at conveying that through her camera lens. As far as landscape and mountain photography goes, this is one of our favourite accounts on the gram. Goldie's photographs have a great habit of reminding us how little we are in the context of all that nature out there – in the best possible way.
Follow: Katie Goldie on Instagram.
5. Paul Nicklen (@paulnicklen)
Paul Nicklen runs the kind of Instagram account that will stop your scrolling and make your eyes bulge. He's a Canadian photographer, filmmaker and marine biologist with over 20 years experience. Paul works a lot with National Geographic and his wildlife photography is truly some of the best online (or anywhere else).
Follow: Paul Nicklen on Instagram.
6. Hamish Frost (@hamishfrost)
If the Scottish mountains are lacking in adventure, snow or height then nobody ever told Hamish Frost. The Scottish outdoor photographer shoots some of the most remarkable action images, whether from climbing, ice climbing, skiing or otherwise, not just in the UK, but in the world. The aptly named Frost also strays across the pond occasionally to tackle some of the bigger mountains on the continent, but the majority of his feed will get you fired up to get out on some UK adventures.
Follow: Hamish Frost on Instagram.
7. Chelsea Kauai
A woman who seems to be constantly travelling, Chelsea Kauai will really get your wanderlust going. Her feed mixes stunning, exotic landscapes with culture and stories. "Depth in all forms," as her account bio says. "Explore often, consume mindfully."
Follow: Chelsea Kauai on Instagram.
8. Genevieve Jahn (@Joie_de_Vieve)
If it's van life you're after then look no further. Genevieve Jahn runs one of the most adventurous van life accounts on Instagram. It'll make you want to sell your house, quit your job and hit the road for good. Oh, and it'll make you want to get a dog too. See that husky in the photo? That's Sailor the Road Dog. He also has his own Instagram account.
Follow: Genevieve Jahn on Instagram.
9. Sam Oetiker (@samoetiker)
Sam Oetiker is a Brit based in Munich. He spent a long time working in the snowboard industry, and he's handy on a snowboard for sure, but he's also developed a rather remarkable penchant for drone photography. Sam's photography is some of the most vibrant, varied and rugged on our feed. Proper adventure inspiration.
Follow: Sam Oetiker on Instagram.
10. Tiffany Nguyen (@tiffpenguin)
Tiffany Nguyen is a dentist. She's a dentist in Los Angeles. But she's also probably the most interesting dentist on the planet, because she doubles her job up with travel photography – and she's damn good at it. Tiffany's feed tends to make beautiful use of colour schemes and natural themes. At the moment her account is heavy on the Autumn vibes. A real beauty of an account.
Follow: Tiffany Nguyen on Instagram.
11. Alex Strohl (@alexstrohl)
Alex Strohl travels the world for a living and documents it very well as he goes. He recently became the first ever person to complete the new 270km Juliana Trail in Slovenia, as well as visiting Greenland and seemingly, every other country on the globe. Alex's attitude to travel really shines through in his videos. He's all about breathing it in and appreciating every second, something we can absolutely get on board with.
Follow: Alex Strohl on Instagram.
12. Us? (@muchbetteradven)
Hey. Look. We may not be the best outdoor photographers in the world, but we sure run a lot of adventurous trips to a lot of adventurous places. That means we get a lot of nice photographs sent in! If you've been on one of our trips and would like to see your photographs featured on our feed, just give us a DM or hashtag your photographs with #muchbetteradventures.
Follow: Much Better Adventures on Instagram.
Inspired already? Have a look at our range of adventure holidays and plan your next trip…