London is probably not the first place you think of when you're looking for an adventurous bike ride. But for all those adventurous souls who happen to live in London, cycle routes are an easy way to get that microadventure fix. And you'd be surprised just how much green space is only a hop, skip and a pedal from the capital.
As far as we're concerned, the best cycle routes London has to offer have a combination of elements: some cycling off the road, some interesting views, a little bit of sight seeing and a healthy dollop of nature. There's nothing so refreshing as escaping the city for a day or two. On that point - we've included bike rides that will take anywhere from a day to maybe a week if you took it really leisurely. Maybe you're a super cyclist and can knock off London to Oxford in a day, but we think adventure's about finding your personal happy medium between fun and challenging.
Cycle Routes Around London
Although most of these cycle routes start in the middle of London, you could very easily tweak them to start wherever it is you live - or where you keep your bike. Some are circular routes and others are one way missions that will need a train back to the capital. That is, assuming you're going back.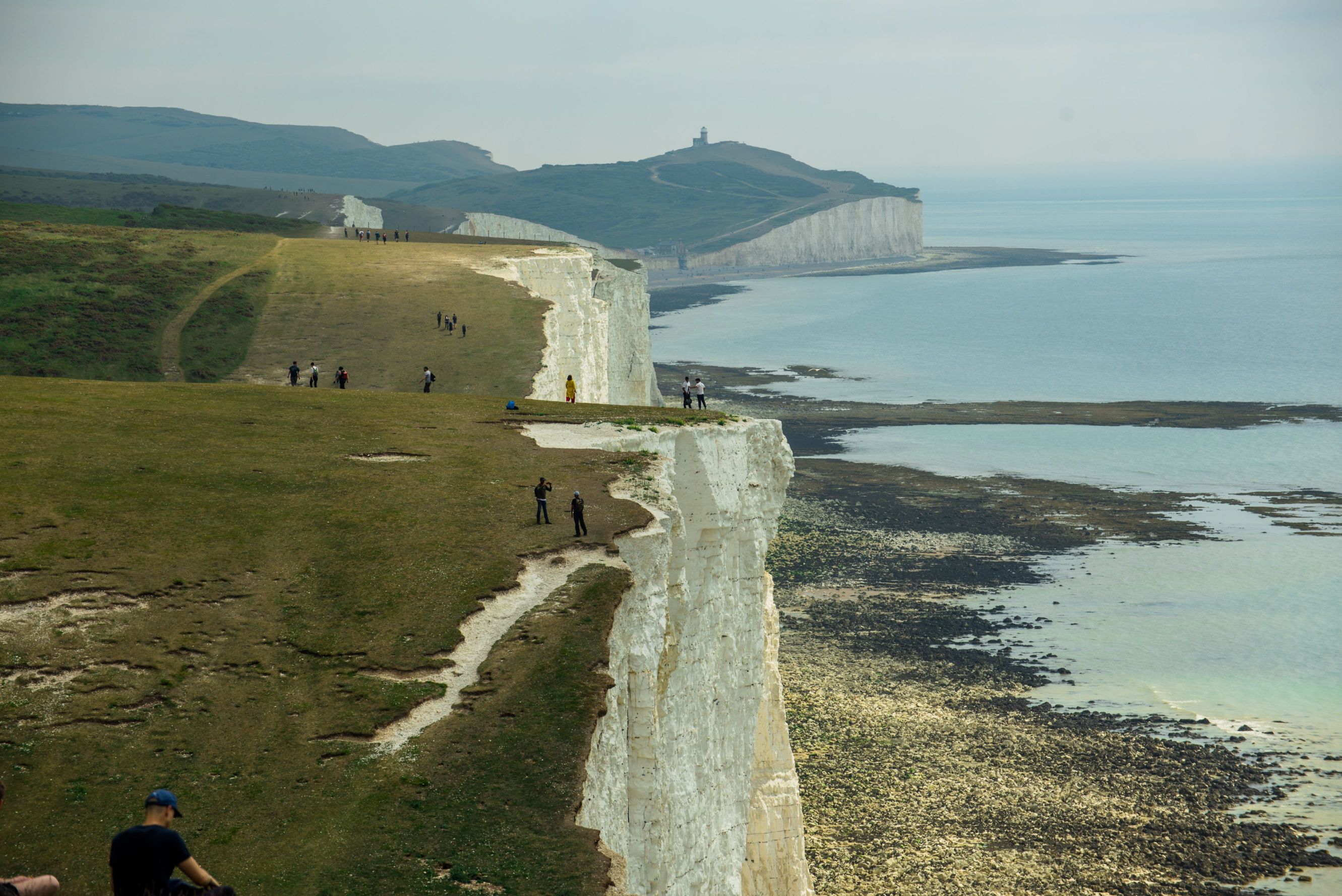 We've included maps to give you a better idea of the routes, but please please double check them before you go riding. Most include a combination of on -oad, beside road and off road cycling. It's definitely worth making sure you're happy with where it's taking you and you've got the right bike for it, rather than blindly following the routes. Cycle paths change over time, and diversions and so on occur, so please think of these routes as rough outlines to inspire, rather than to direct.
Do further research before riding to find the adventure that's right for you.
1. Big Ben to Richmond Park via the London Wetlands Centre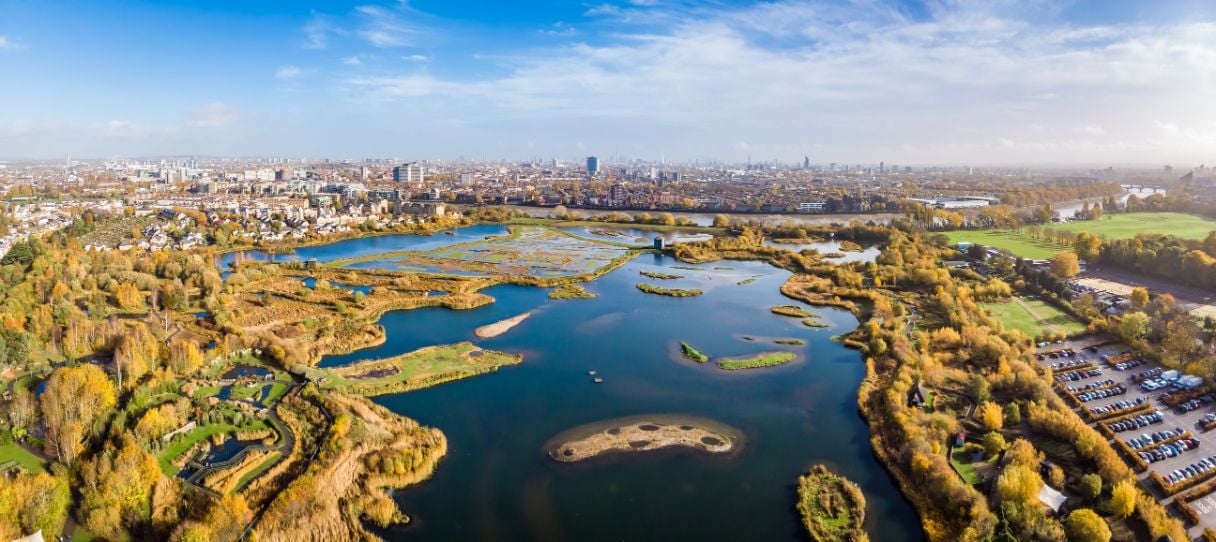 Distance: 39 km
Start Point: Big Ben, Westminster
This bike ride takes in some nice areas of open space on the south side of the Thames. Starting from Big Ben, you'll weave through the streets on the north bank, the cross the river at Putney. An immediate right turn lets you cycle along beside the river until you reach the London Wetlands Centre. Over 105 acres of urban wetland, the centre is managed by the Wildlife and Wetlands Trust and is full of birds, frogs, voles and insects. It also has a cafe.
Ride through commons and take a big loop around the outside of Richmond Park, one of London's eight Royal Parks. Wimbledon Common is just the other side of your bike path. Doughnut complete, you can cycle back the way you came towards Big Ben, or take a slightly more direct route near the railway line, skipping off the London Wetlands Centre. Either way, expect full renditions of "Wombling Freeeee!" as you cruise your way home.
2. The Thames Valley Path Cycle (London to Oxford)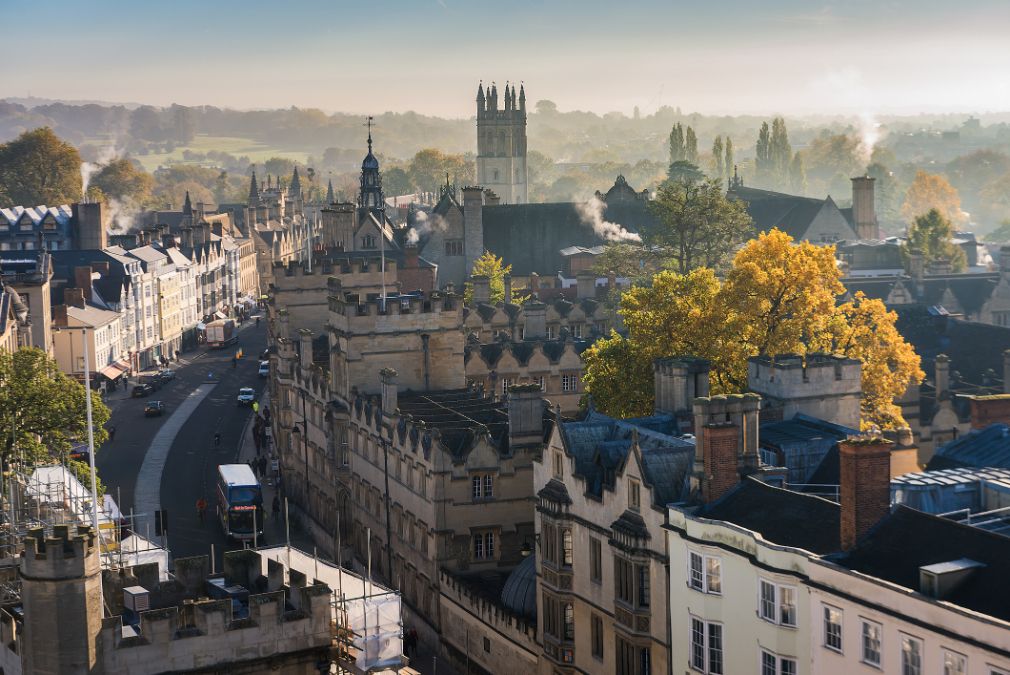 Distance: 159 km
Start Point: Putney Bridge
The Thames Valley Path is one of the best cycle routes London adventurers can do from their home. Starting from Putney Bridge over the Thames, the route uses mostly National Cycle Network trails to wind through the Thames Valley to Oxford. Better still, almost half the route is completely traffic free.
Whether you try to do it in one epic ride or over several days, the route will take you and your bicycle through rolling countryside and plenty of parkland. The Chiltern Hills near Oxford are about as hilly as it gets and if you're not beside the Thames, it's never far away.
The sections on National Cycle Route 4 and 5 will be signposted, but don't get carried away and end up in Bristol!
3. Richmond to Box Hill Circular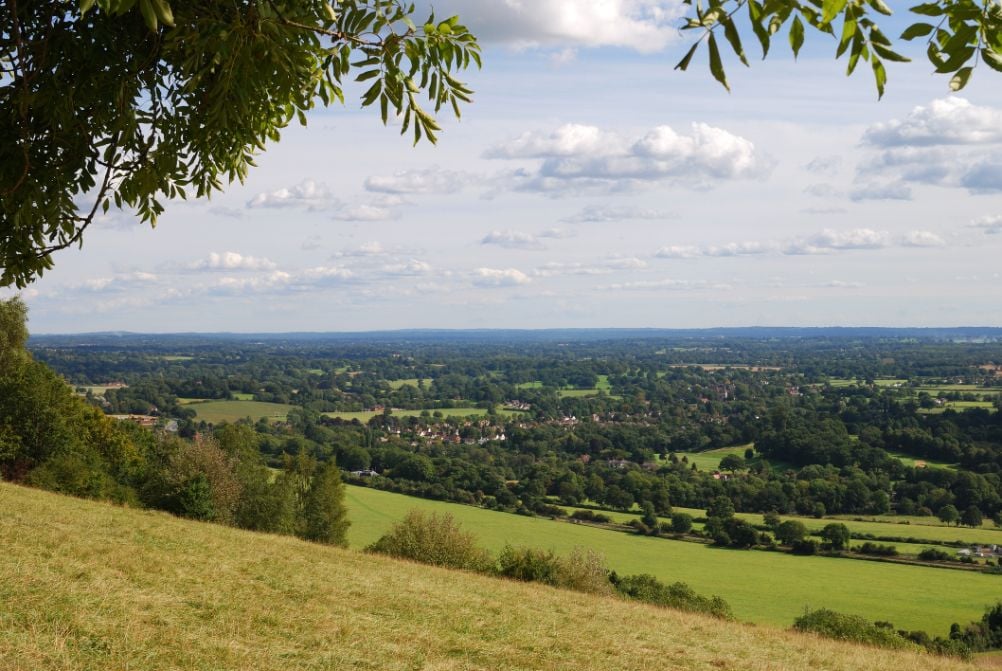 Distance: 87 km
Start Point: Kingston Gate, Richmond Park
Starting from the southern tip of Richmond Park, this cycle route takes you from the edge of central London into the Surrey Hills. Box Hill is particularly famous for cyclists, after being included in the 2012 Olympics. But this bike ride also goes past Leith Hill, a famous viewpoint, and Pitch Hill. So yeah, this one is going to be a little hilly. If that puts you off, you could always split the circuit in half and spend Saturday night in the countryside.
This cycle is mainly on roads. From Kingston Gate, cycle through Epsom and towards Dorking. Make the climb up Box Hill and stop to enjoy the view over the fields with a mint Cornetto, wondering if life will ever feel this good again.
Break over, head down through Dorking and on to Leith Hill. This route doesn't take in the top, but if you like random towers it's worth the detour to the highest point in the South East. Pitch Hill is your third climb and your fourth and final is the hill out of Shere. Then it's (basically) downhill all the way back to London.
4. Epping Forest Loop from Canary Wharf
Distance: 64 km
Start Point: Canary Wharf
This is a nice bike ride from London's centre towards the greener edges. It's a lollypop route - out and back the same way, with a loop at the far end, so feel free to mix up start and end points with something that suits you better. The mapped route starts from Canary Wharf but Greenwich would work just as well.
Cycle north through Victoria Park and beside Walthamstow Wetlands. The nature reserve is focussed around the 11 Walthamstow Reservoirs that form part of the Lee Valley Reservoir Chain, supplying London with drinking water. This section is also on National Cycle Route 1, which is part of the North Sea Cycle Route that connects Shetland with Norway the long way around. Between King George V and William Girling (two large reservoirs, best not to navigate off people), cross over the bridge and you're in Epping Forest.
For the Epping Forest section, the route map is definitely just a vague guide. It's possible to cycle from one end to the other on multi-use paths, but with 284km of shared use paths, let's not be restrictive! You can get a great cycling map from the Epping Forest website plus the lowdown on several mountain biking trails.
5. The Two Castles Ride (Hampton Court and Windsor Castle)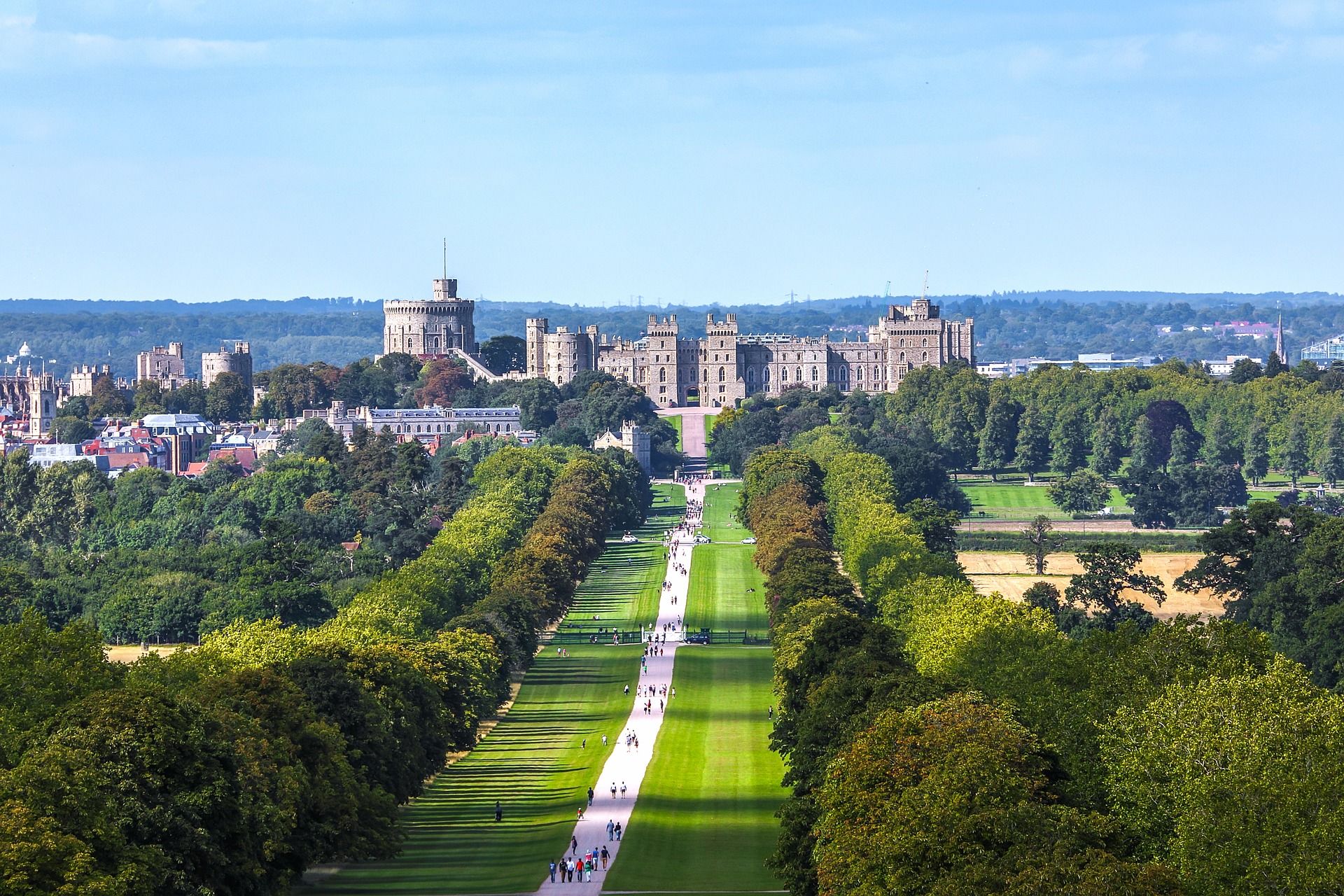 Distance: 60 km
Start Point: Hampton Court
They say an Englishman's home is his castle - although in our experience, the castle usually belongs to somebody else. Still, there's nothing like cycling across the grounds of a great estate, lying on the public access lawn and imagining you own the place. And if you're as into stately homes as a regency era heroine, then this might be the London cycle route for you.
The route starts from Hampton Court (extra points if you cycle to the start point, but obviously you don't have to). This red-brick Tudor palace was home to Henry VIII and a famous flower show, not at the same time, and has some of the most ostentatious chimney stacks in London. Once you're out of the hedge maze, you're off to visit the Queen.
Make use of National Cycle Route 4 to take you along the Thames and between reservoirs until you reach Windsor Great Park. You can detour here to explore the park as long as you stick to metalled roads and avoid areas with only pedestrian access. Well worth it for a view of the castle and an ice cream.
At Eton, say farewell to Route 4 and don't cross the river, instead cycle to the banks of the Queen Mother Reservoir. You can complete the loop by cycling along the north side of London Heathrow airport (there are generally mixed-use pavements but check to be sure, if you don't like cycling on busy roads). Then back roads take you to the front gates of Hampton Court Palace.
6. Cycle London to Brighton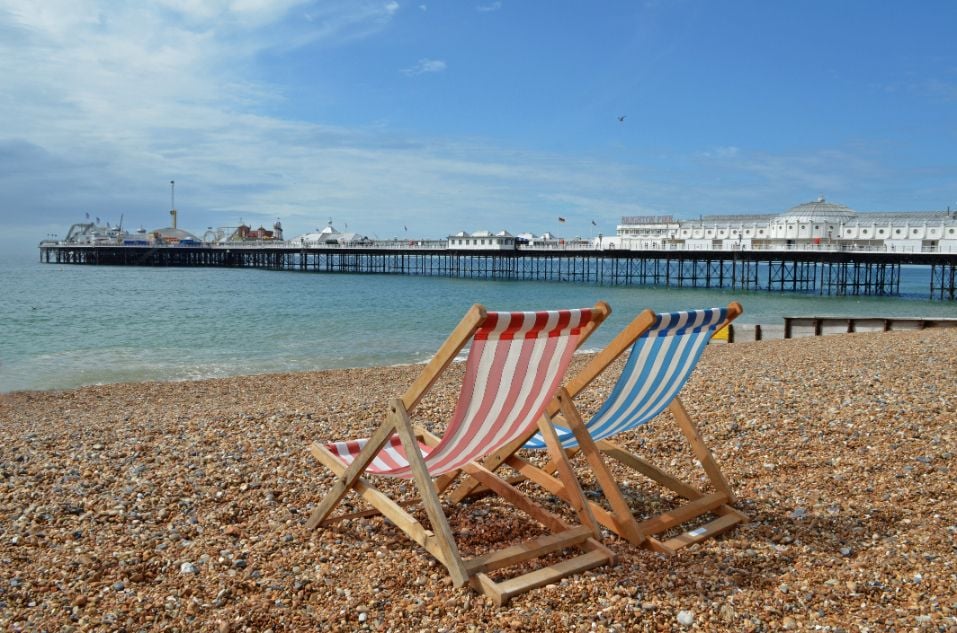 Distance: 98 km
Start Point: Buckingham Palace (outside)
Cycling from London to Brighton has become a big thing. The most famous version, for British Heart Foundation, has been running as a yearly event since 1976. There are many cycling events that do the route - for charity or personal punishment - and many cyclists take the trip at their own speed for fun. There's something very satisfying in cycling south until you run out of land.
However, even the "official" route for the charity event changes every year. So that's full permission for you to take which ever route you like to the coast. Go hilly or flat, main road or chalky tracks and make it your own. The route map below is a sample route that's somewhere in the middle.
Starting from Buckingham Palace - royal send off optional - across commons, along quiet roads and into the Surrey Hills. Slowly but surely, the urban landscape will fall away until you're surrounded by woods and fields. After peaking over the South Downs, you can console yourself that it's technically downhill all the way to the sea. Better still you'll arrive at Brighton surrounded by fish and chips and ice cream. Go and grab a well earnt deck chair.
Fancy a bigger adventure but don't have much time off? Check out our weekend adventures designed to maximise your precious annual leave.