The snow-capped peak of Mount Kenya, standing tall at 5,199m, slowly slopes down into the Aberdare Range via a grassy saddle. There animals graze, hide and hunt amongst the dense vegetation. To the east sits the Rift Valley, the hippopotamuses and flamingos of Lake Naivasha and the Elsamere Conservation Centre, once home to the conservationist Joy Adamson.
In her 1960 book Born Free, Adamson wrote of the area: "Civilization has made little impact on this part of Africa; there are no settlers; the local tribes live very much as their forefathers did, and the place abounds in wildlife of every description." The area, and Kenya in general, may be more commonly visited now, but the Maasai people remain, living their traditional life and easily recognised by their striking red dress - and the place is still vibrant with wildlife.
Continue east from the Elsamere Conservation Centre in Kenya and you'll reach the Loita Hills, where the indigenous Maasai people still live by traditional values, and further yet, the Masai Mara people still live in great numbers.
This is also the area where the world famous Great Wildebeest Migration takes place each year, and where a dense population of the most charismatic species on earth can still be sighted in one stunning panorama - from big cats like lions to elephants, ostriches, buffalo, giraffes, zebra and gazelle.
There's a good reason that Kenya is known as the home of safari. There are more than 50 national parks in the country - and each is home to a thriving ecosystem.
The word safari simply means 'journey' in Swahili, and that's what the experience feels like. As you head out into the game reserves, there's a palpable excitement. As you see some of the world's great species for the first time, there can be a feeling of real disbelief. And as the sun sets on the African plains, there's a humbling show of beauty from the natural world, which has inspired more poetry than most others.
So, when is the best time to go on safari in Kenya? Let's have a look.
The Basics: Kenya
Currency? Kenyan Shilling.
Official language? Bantu Swahili and English.
Time Zone? GMT+3.
Plug adapter? Type G (same as UK).
Do I tip? 10% - 15% if you'd like to.
Average beer price? 250KSh / £1.73.
Nearest adventure? Summit, Safari and Rafting Adventure in Kenya.
When is the best time to go on safari in Kenya?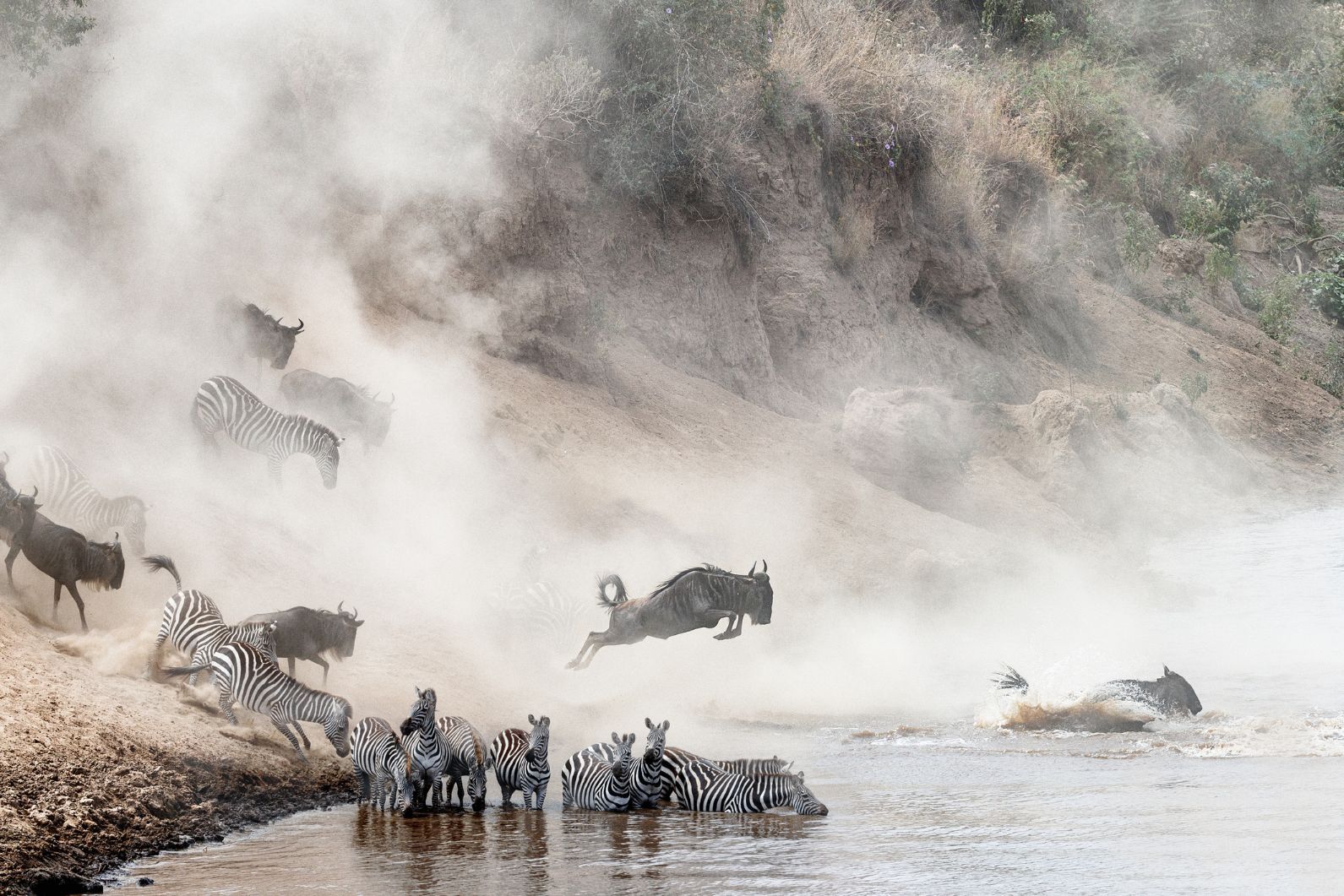 The best time to go on safari in Kenya is anytime between June to October.
Travel in early September and you can almost guarantee that your trip will coincide with the famous wildebeest migration across the Masai Mara.
That said, Kenya is brimming with wildlife throughout the year, so it's tough to go wrong. Visit at another time of year and you'll avoid peak season and get more of a wilderness experience. Visit Kenya in winter, from October to May, to see birds in full breeding colours.
The weather in Kenya is extremely variable owing to the altitude of the country, which ranges from the 5,199m peak of Mount Kenya down to sea level. Coastal areas are generally hotter and more humid than the interior, which tends to cool off at night.
January and February are normally hot in Kenya, with little rainfall. March to May is known as "the long rains", and is hot and rainy, with an average of 211mm of rainfall in April in Nairobi, compared to just 38mm in January and 28mm in August. June to August is a little cooler, but dry, and November and December are warm and rainy, with Nairboi averaging 109mm in November.
As a result, the main tourist seasons are December to January and July to August, to avoid the rainfall - but safari fans tend to mark September in their diaries due to that great migration, which is truly a sight to behold.
What animals can you see on safari in Kenya?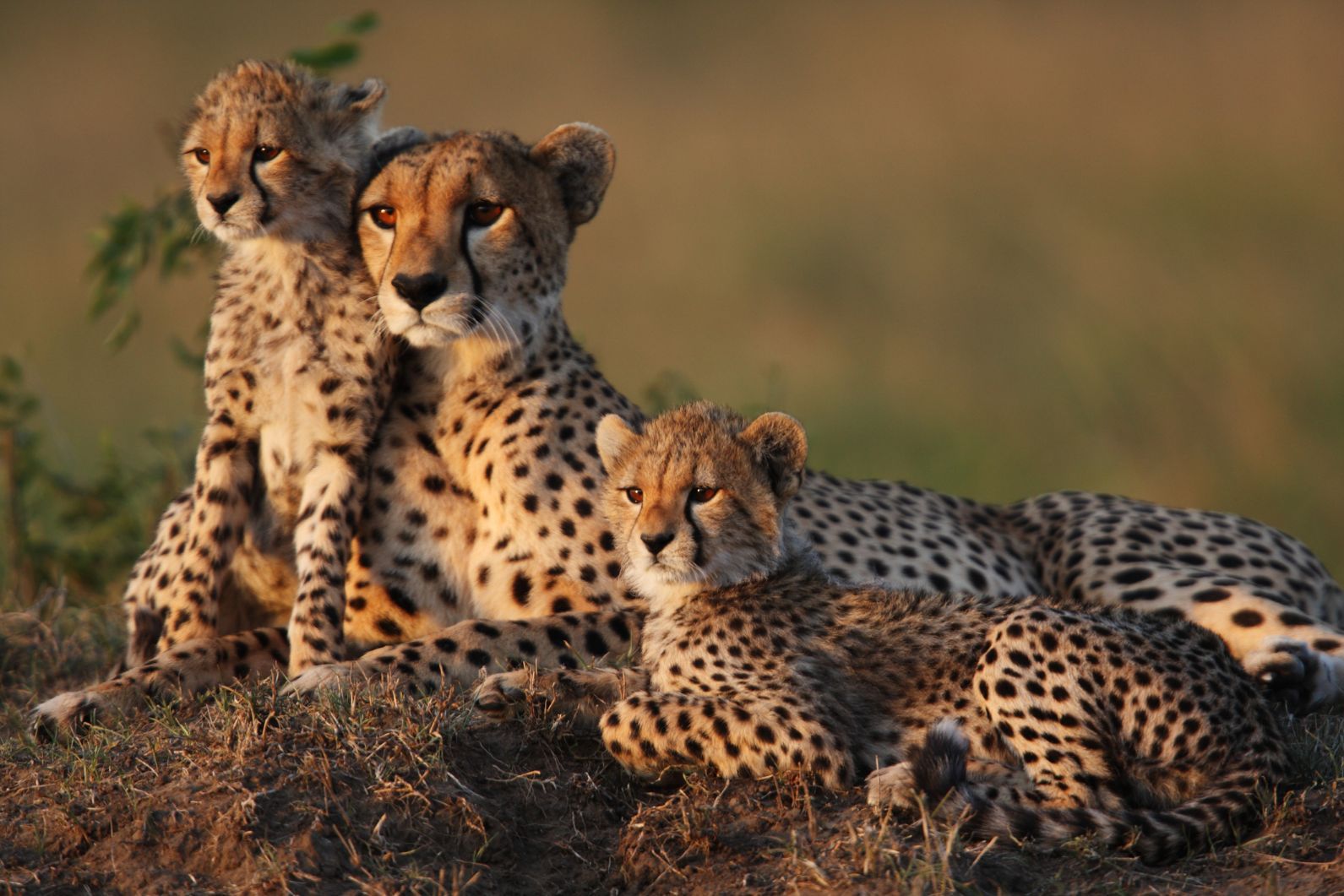 When most people think of the animals you can see on a Kenyan safari, they think of the big five - the elephant, kaffir buffalo, leopard, lion and rhino. That's a pretty impressive list of animals already, and there are many places that you can see these animals around Kenya, but it's also just the tip of the iceberg.
Here, we're going to have a look at the wildlife you can see in Kenya.
Lions and leopards are two of the most charismatic species in the world, and they are the two big cats you can see while you're in Kenya. Lions are easier to spot than jaguars. While Jaguars are often nocturnal, lions rarely hide or move away in the presence of humans. They're almost two metres in length and they can be seen in most of Kenya's parks and reserves. All of that said, there's now under 2000 lions left in Kenya, with illegal hunting remaining an issue.
In the highland areas, like Mount Kenya and the Aberdare range, you have a chance of spotting a melanistic leopard - aka the blank panther - though sightings are few and far between. Other cats you can spot in Kenya include cheetahs, which you can see in any of Kenya's main parks and which can run up to 70mph, as well as serval and caracal.
African hunting dogs have been spotted in the Masai Mara National Reserve, and after the lion, the spotted hyena is one of the carnivores you have the best chance of seeing.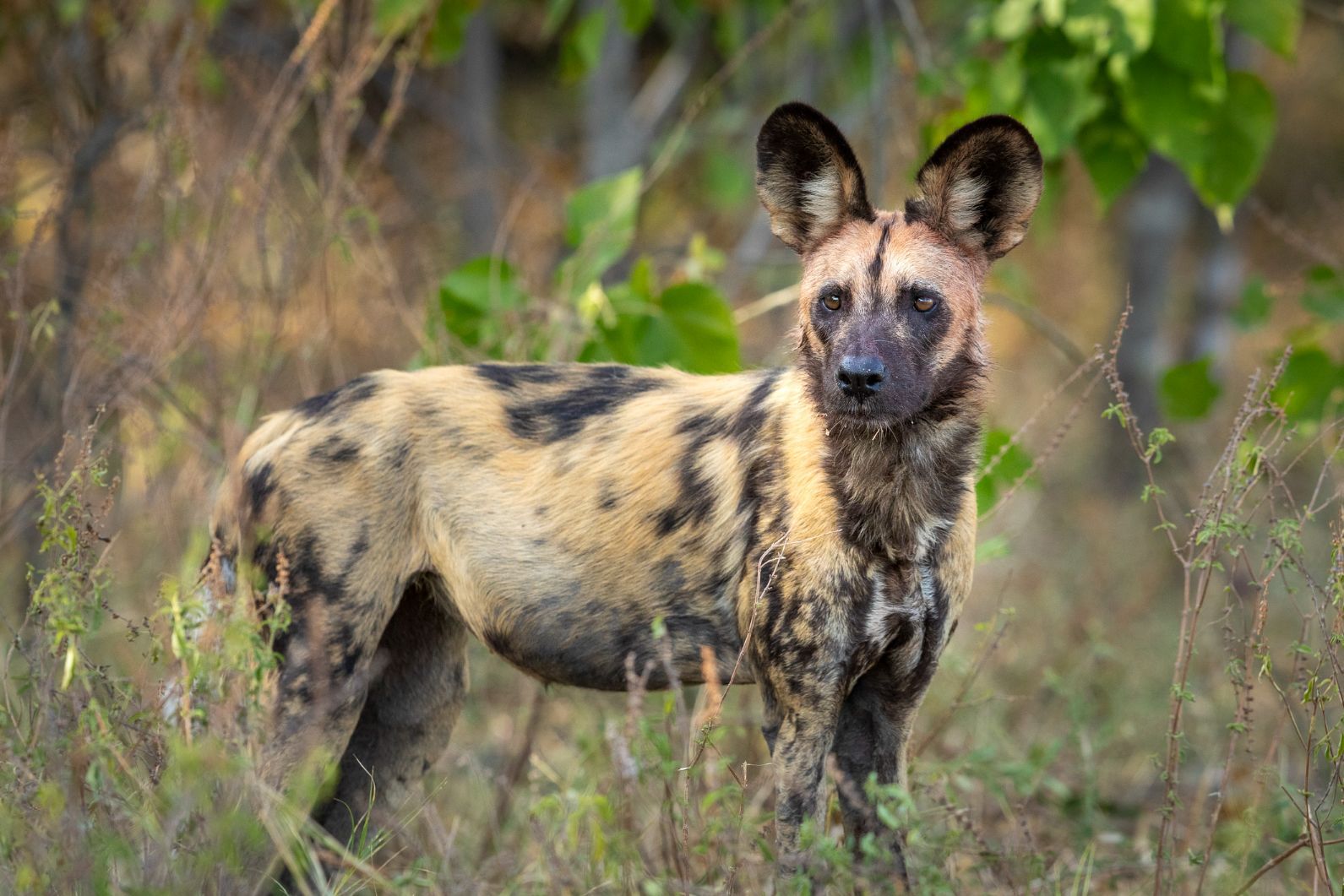 You'll find hippos in the rivers of Kenya, and black and white rhinos too. Both species of rhino are endangered, with around 600 black rhinos remaining in Kenya, and the last two white rhinos in the world live in Ol Pejeta Conservancy. They're both female, so unfortunately the subspecies is doomed for extinction.
Elephants can be found throughout Kenya, and are often amongst the most fascinating animals to watch, famous for having big personalities. Elephants are a keystone species, digging up watering holes, creating deadwood for insects, giving new life to the soil and redistributing acacia seeds in their dung.
Zebra and giraffes are found around the country, and are regularly sighted on safari. You've also got a good chance of seeing wildebeest, gazelle, various kinds of antelope and primates - from the vervet monkeys trying to nick your food to troops of baboons and adorable bushbabies.
Of course, this is just a brief overview of the wildlife, and there are hundreds more species and subspecies that you might encounter while on safari in Kenya.
How many safari parks are there in Kenya?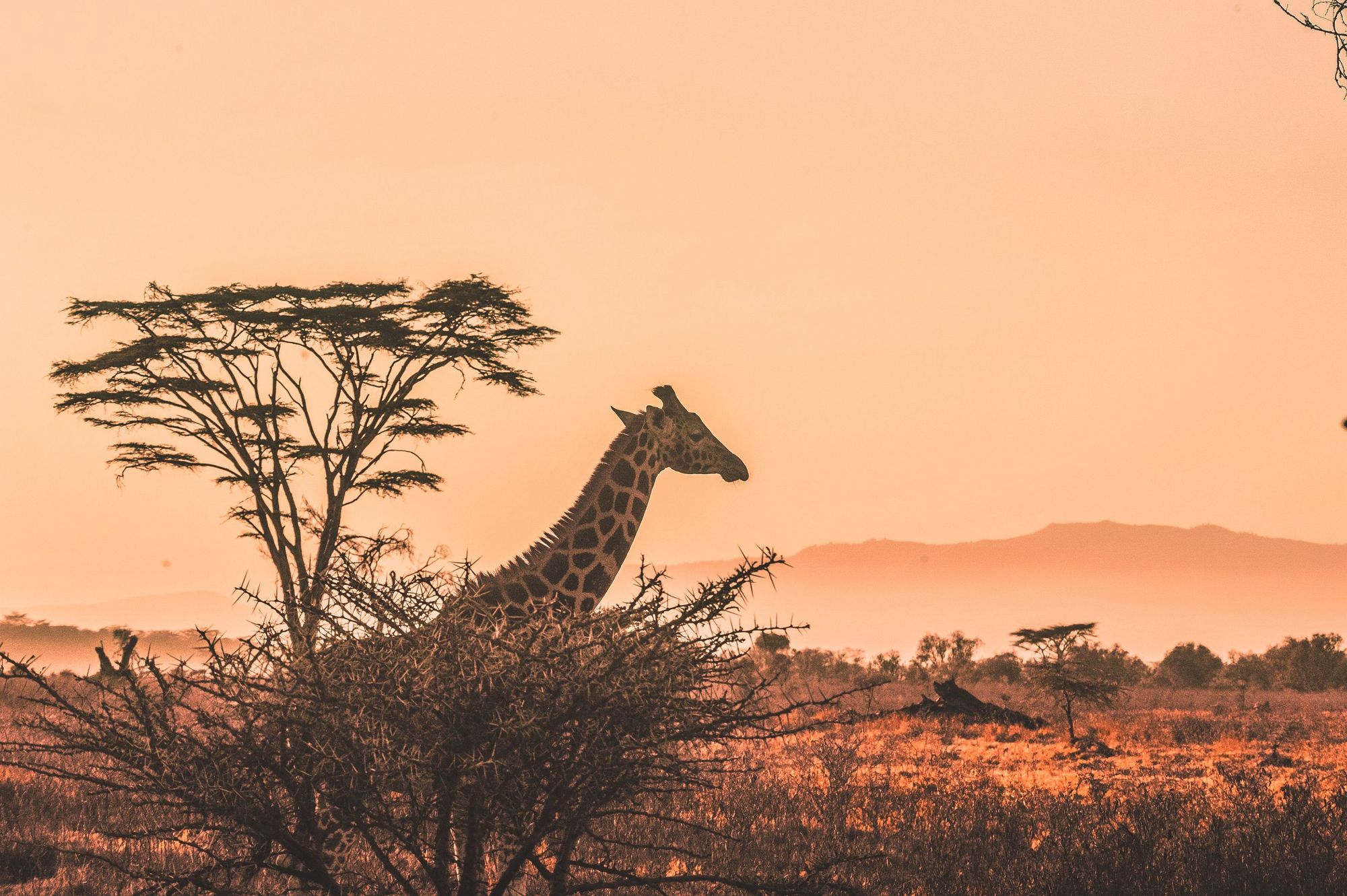 Most safaris in Kenya take place in national parks or reserves. There are a full 54 of them in Kenya - leading the country to be known as the "home of the safari".
The most famous of these parks is the 1,510 square kilometres Masai Mara national park, set 2000m above sea level. The park is renowned for its herds of lions, leopards and cheetahs, and is home to the great migration of wildebeest, zebra and gazelle from Kenya to the even larger Serengeti National Park in Tanzania (which the Masai Mara is actually an extension of). The Masai Mara reserve is 1,510 square kilometres and is set 2000m above sea level.
There's still a dense population of animals in the Masai Mara. It's one of the few places where you'll still be able to look out and take in a sweeping view featuring numerous species of animal in one view. It's remarkable.
Other popular resorts include the Lake Nakuru National Park, which is home to more than a million flamingos, and Aberdare National Park, which is divided between the high moorland and peaks and the lower Salient, an area of rainforest. Aberdare is home to a large black rhino population.
There's also the Tsavo National Parks, Kenya's largest protected wildlife sanctuary, and the Amboseli National Park, where you can see animals walking in front of a backdrop of Mount Kilimanjaro.
The country is a heaven for wildlife lovers and those on a safari.
What to wear on safari in Kenya?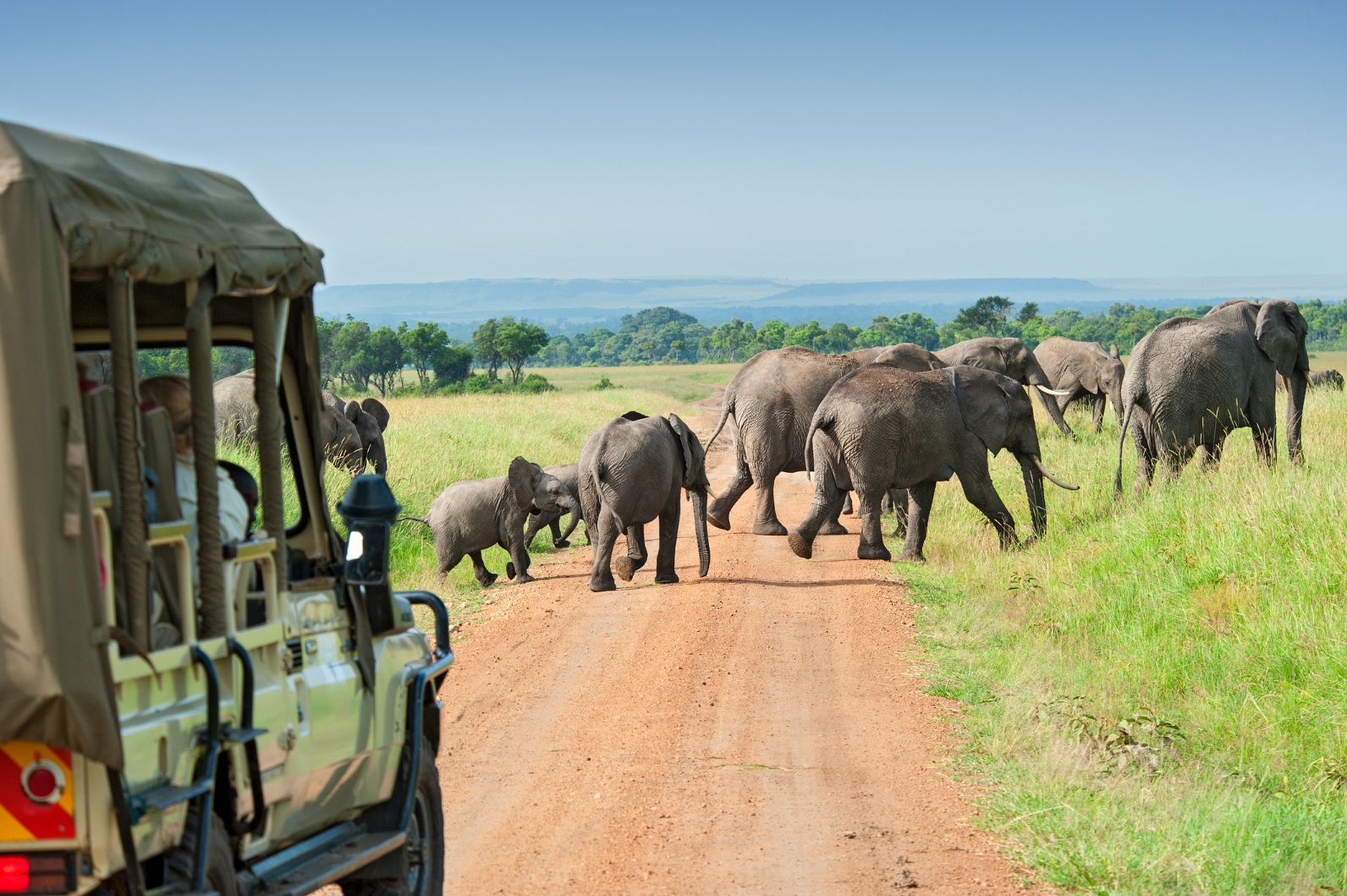 The advice for anyone who is going to spend most of their time on safari is always the same: bring a small selection of clothes that will cover you across any weather. You'll want to wear clothing that is light, breathable and comfortable.
You don't need to turn up geared out in khaki and camouflage, but light, neutral colours are generally a good idea when you're going to be observing wildlife, so that you don't scare all those cute/scary/remarkable animals away.
Bring a hat to deflect from the sun, and bring some sun cream. There are local sarongs known as kikoi and kanga you can pick up, and it's normally quite simple to acquire a light rain jacket too. The evenings can be chillier if you're in the forests, so bring layers to keep warm if appropriate. Wear comfortable shoes, especially if you're going on a more active safari.
What to take on safari in Kenya?
Other than the above clothing and suncream, you'll want to bring a bottle of water on safari, and of course a camera, to get those sweet, sweet wilderness snaps. A pair of binoculars is also a great idea to get the best view of the wildlife, and insect repellent and lip balm are worth bringing along as well.
Inspired? Check out our Summit, Safari and Rafting in Kenya Adventure, which includes a safari in Ol Pejeta Conservancy, or our other Active Safaris.