Ensuring you have the best winter hiking boots possible is a good way to ensure you don't end up with wet feet and freezing toes a few hours into a snowy hike.
We love winter hiking - the fresh powder, the blue skies, the snow-sprinkled peaks which layer into the horizon and the muted thud that comes from a perfectly-crafted snowball hitting the back of your favourite hiking pal. But winter hiking also comes with its challenges. Namely, it's slippy, it's cold and it's usually quite wet. You really do need to have the gear to match up to those challenges or else you could end up in serious trouble. That starts (much like Canadian rapper Drake) from the bottom - with the best winter hiking boots.
Winter Hiking Boots: What Makes a Good Boot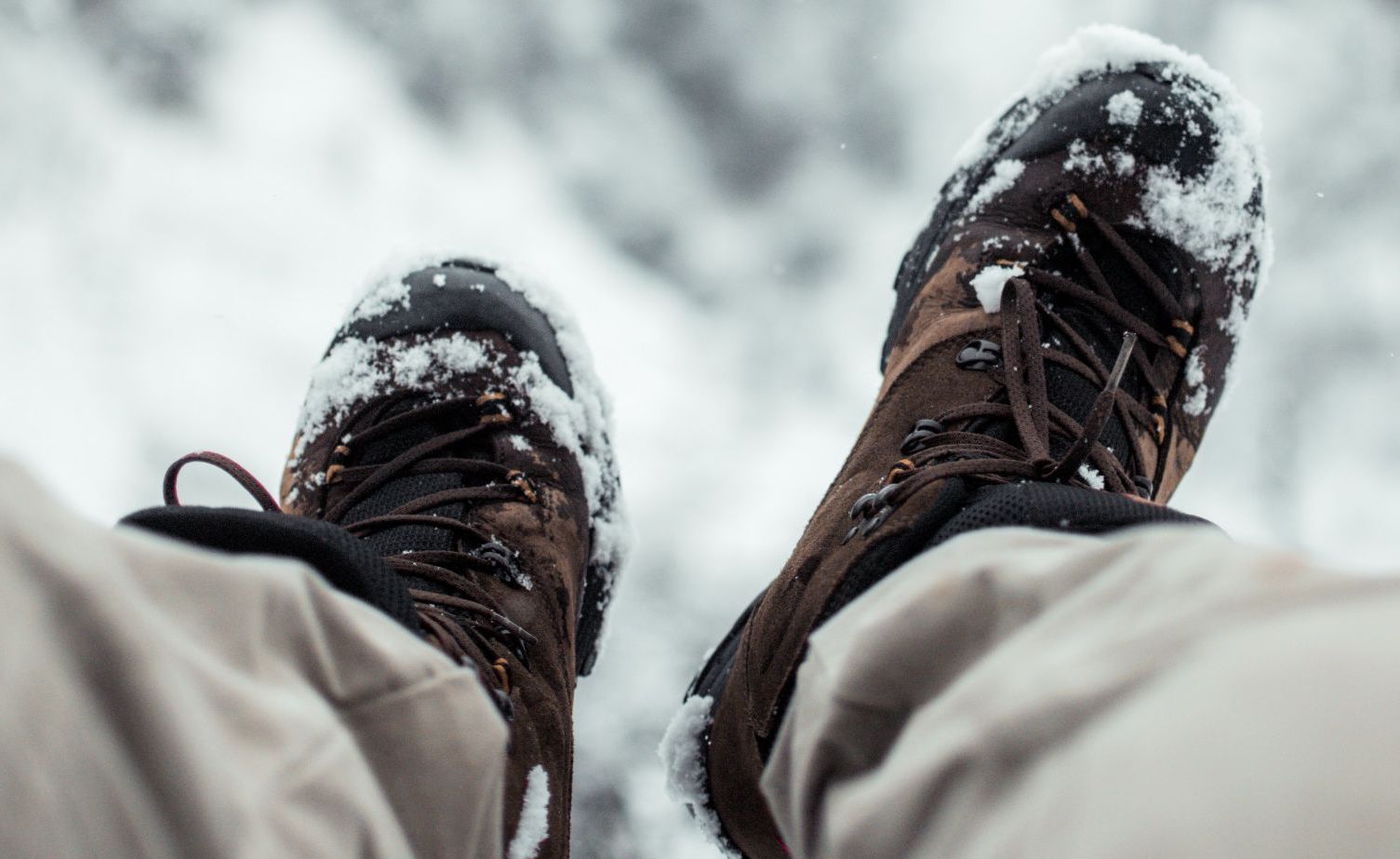 The best winter hiking boots will be waterproof, durable, lightweight, grippy and of course, as comfortable as possible.
You need to have a good enough grip that you're not going to be slipping around, which means you need to look at the sole of the shoe, and see what it's built for. When it comes to waterproofing, look out for a Gore-Tex lining or equivalent. You need a pair of boots you feel comfortable stepping in puddles, snow or mud in.
Above all else, you need winter hiking boots equal to the activity you're doing. Are you going to be walking on regular, tame but scenic forest trails with snow and ice, or climbing mountains?
There should be a mid or high upper that offers extra support and keeps the snow and wet from sneaking in, and a toe cap and tough enough outer to protect you while scrambling and offer you plenty of stability. For comfort's sake, you're also going to want them to be as lightweight and breathable as you can get (though still stiffer than your lightweight summer hiking boot), and insulation is nice.
Above all else, you need winter hiking boots equal to the activity you're doing. Are you going to be walking on regular, tame but scenic forest trails with snow and ice, or climbing mountains? Do you really need a boot or would you be more comfortable in a winter hiking or trail running shoe? Likewise, is a winter hiking boot enough, or do you need a crampon-compatible mountaineering boot?
We're focusing on the best winter hiking boots rather than mountaineering or trail running in this feature. So these will be boots built for a big day out on wet trails or mountains in the winter, but not necessarily for activities requiring crampons.
It might sound like we're asking a lot from our winter hiking boots, but really there are so many great options these days that finding all that in one boot is stress free.
The Best Winter Hiking Boots 2021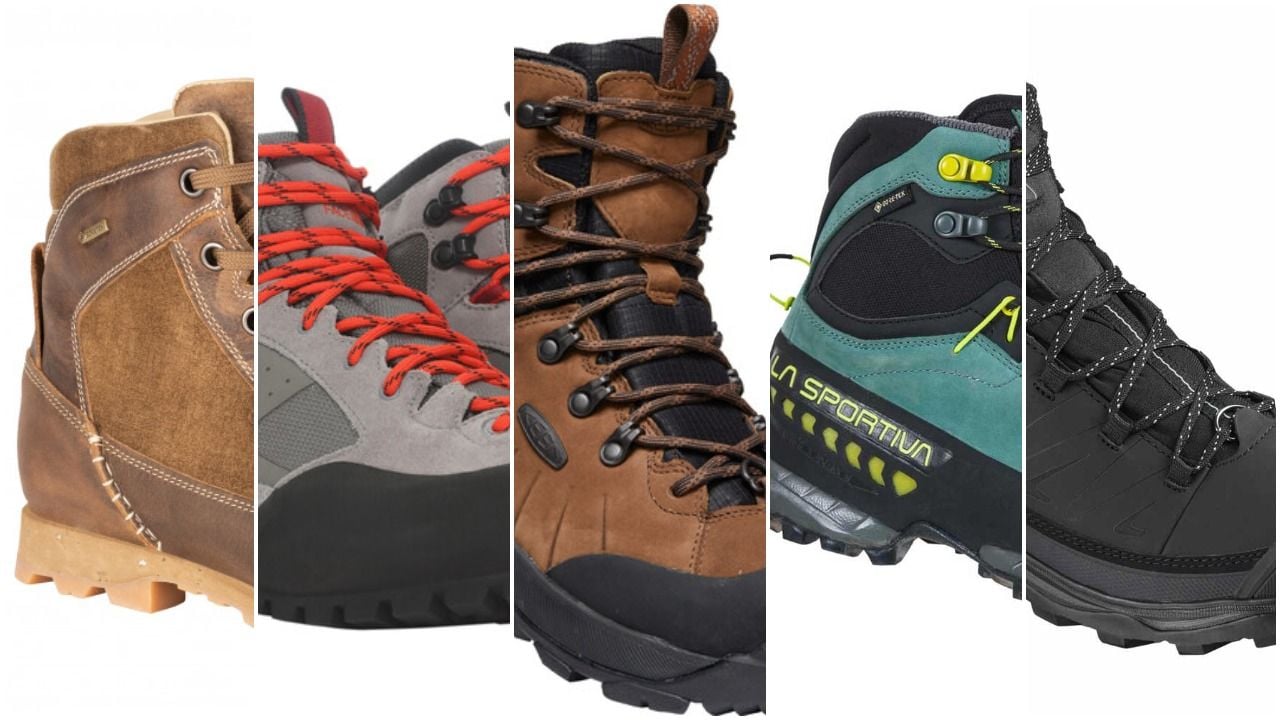 There are so many great outdoor brands around at the moment, and with that, a whole lot of options when it comes to picking the right winter hiking boot. A lot of them are going to match up to the standards you're looking for - waterproof, warm, comfortable and durable - so ultimately it may just come down to personal preference, whether that's style or a particular brand or feature that you're looking for in a boot. Here, we've listed a bunch of options. Of course, it's in no way an exhaustive list of every great winter hiking boot available, but the aim is to give you a snapshot of what's out there and what to look for. From there we hope that you can make an informed decision and go find the best winter hiking boots for you!
Salomon Women's Vaya Blaze Thinsulate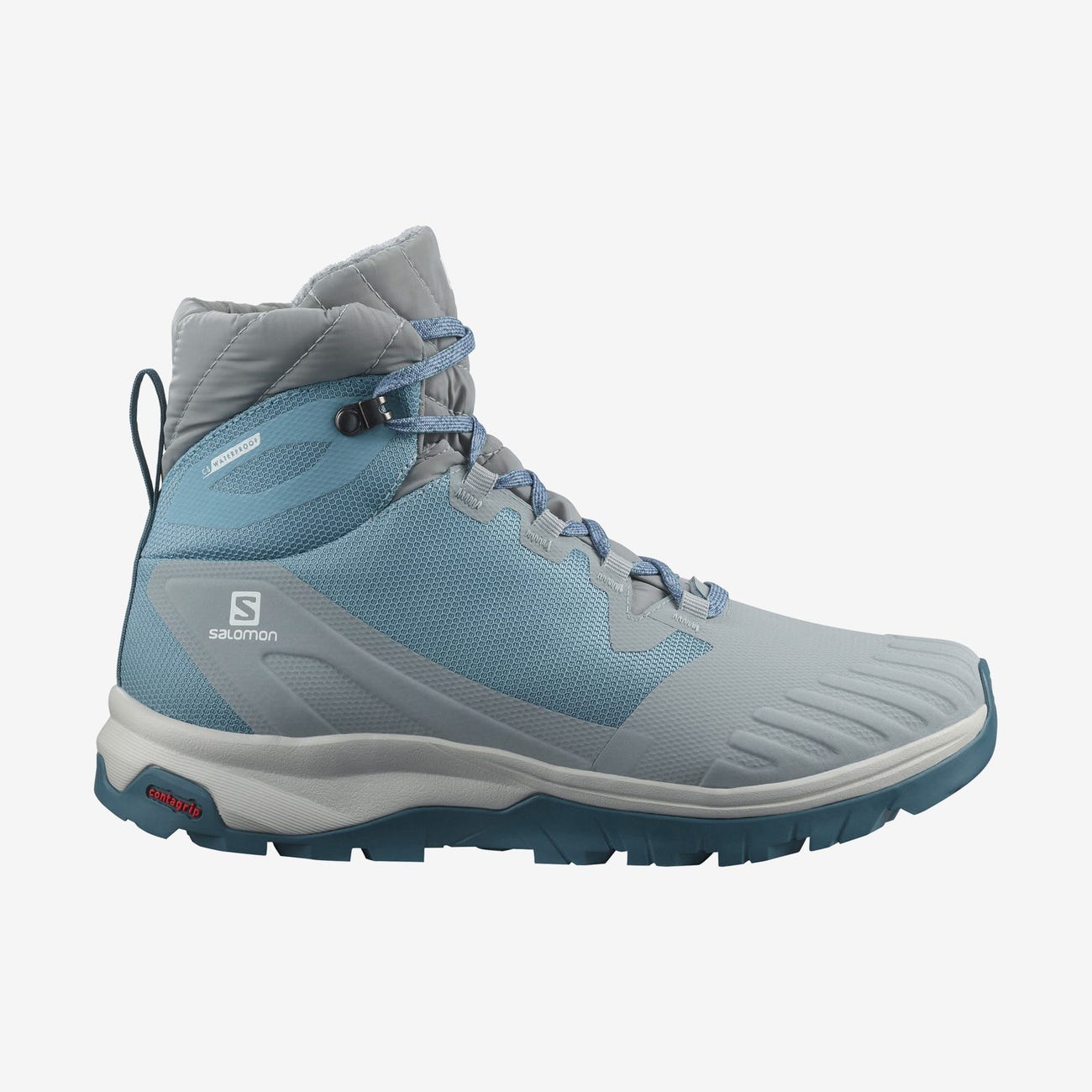 A staple of winter outdoor gear, there's nothing bleak about Salomon's midwinter range. The Salomon Vaya Blaze Thinsulate is stylish and lightweight. That Thinsulate tech - which traps heat in to warm the feet - this is a great boot for lower-level winter hiking. The shoe is specifically designed for women's morphology, from the fit to the insulation, and the Contragrip outsole ensure the grip is strong. There's also a CSWP waterproof membrane in there. Odds are, you'll end up wearing this comfy boot year-round.
Salomon's waterproof X Ultra Mid Winter CS hiking boot for men and women combines stability and agility, with Contagrip traction. The aim here was to build a hiking boot with the fit and comfort of a trail running shoe, but with boosted winter warmth and protection. The Thinsulate insulation is quite common these days in winter boots. It provides enough insulation for the snow and cold, without getting bulky. For more serious hikes move up to X Ultra Winter in the same line.
Salomon's Outblast hiking boot follows a lot of the same criteria, but it's lighter and sleeker, sacrificing a bit of the brute protection, but making it one of those boots you'll end up wearing pretty much everywhere.
Their Salomon X Ultra 4 GTX shoe is a fantastic winter trail running shoe. It's light and agile, with a Contragrip outsole which grabs terrain, even when wet.
Merrell Icepack 2 Mid Polar Waterproof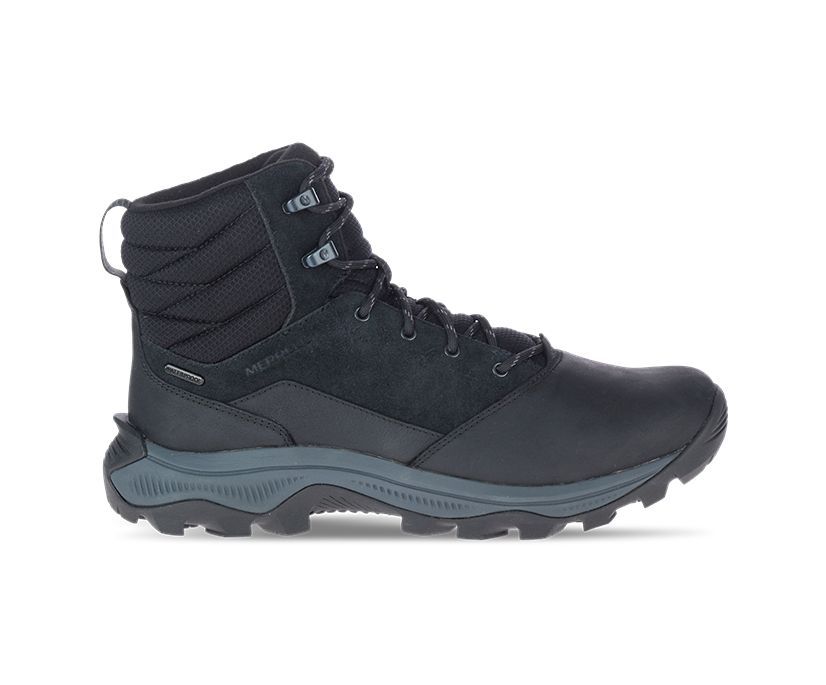 Merrell's Icepack 2 Mid Polar Waterproof is a serious boot. A seam-sealed construction means the wtaer stays out, while moisture is also allowed to escape. The leather is waterproof nubuck, and the mesh uppers are comfy but also provide functional protection. There's fleece lining and insulation, plus, the EVA foam used in the insole is 50% recycled.
At a lower price point is the Thermo Chill Mid Waterproof. Another winter hiking boot with low-bulk insulation. The boot doesn't have the Arctic Grip tech, but it does have an M Select Grip outsole, which brings durable traction where you need it. Specifically for women, there's also Merrell's Bravada Polar waterproof boot. With the fit and feel of a trainer and traction and performance of a hiker. It has an eco waterproof synthetic and mesh upper, the Dry Barrier membrane seals out water and keeps things breathable, and there's 200 grams of insulation.
Keen Revel IV High Polar Boot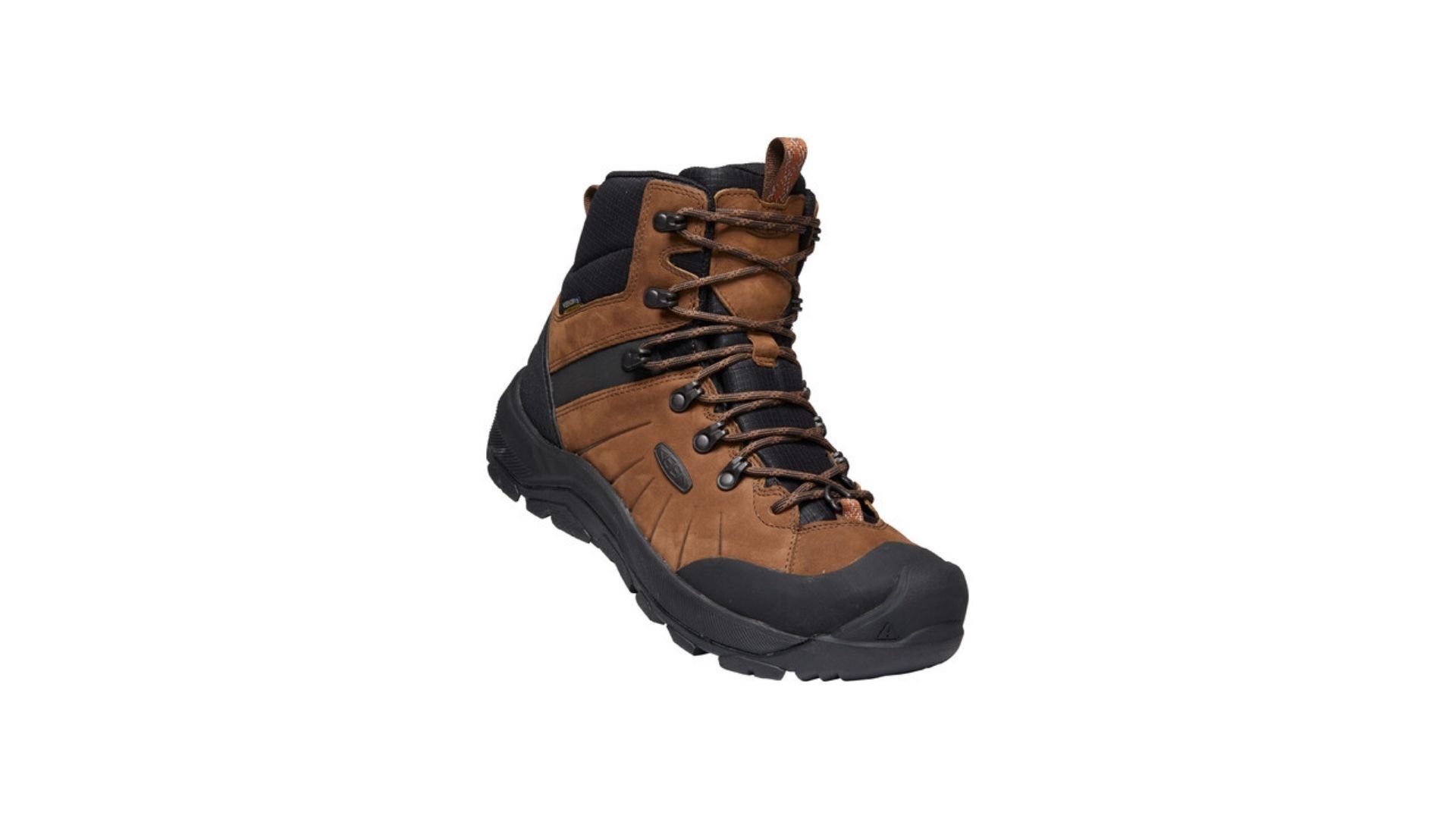 Keen's Revel IV High Polar boot is great for powder days, and available for both men and women. There's 400 grams of insulation, their Keen.Dry waterproof protection, three layers of heat-trapping materials underfoot and the Keen.Polar Traction outsole, for avoiding those slips. The women's Terradora Winter Lace-Up is a lighter option of this, with 200 grams of insulation.
Helly Hansen Monashee ULLR HT Boot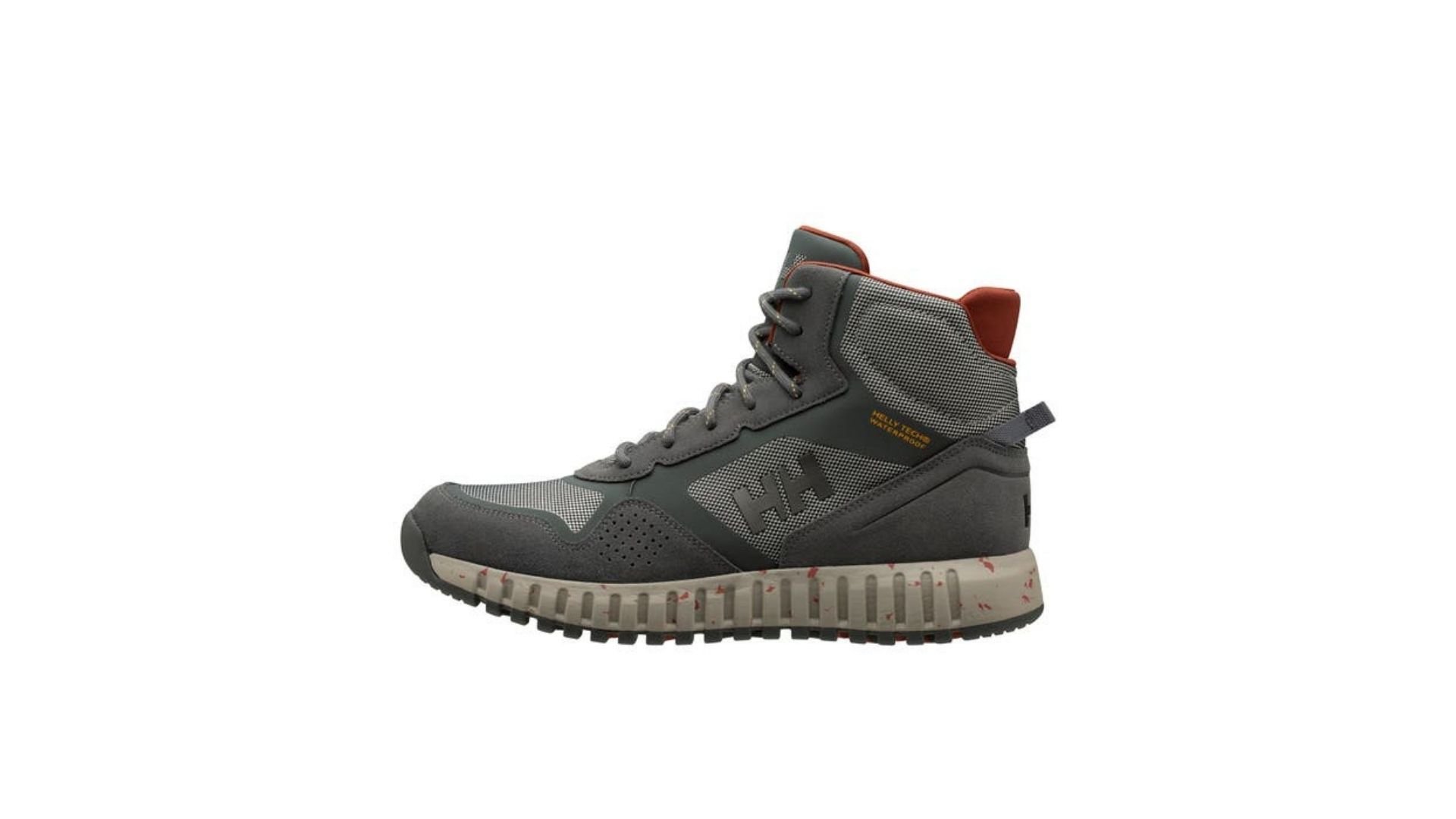 Norwegian sail and ski experts Helly Hansen are probably better known for their base layers and their jackets than they are for their hiking boots, but they've actually got some fantastic options. We particularly like the Helly Hansen Monashee ULLR HT boot. It looks like something Marty McFly would kick about town in, but it's also extremely waterproof thanks to the Helly Tech waterproof membrane in combination with premium leather. Style and performance.
North Face Verto S3K III Futurelight Boot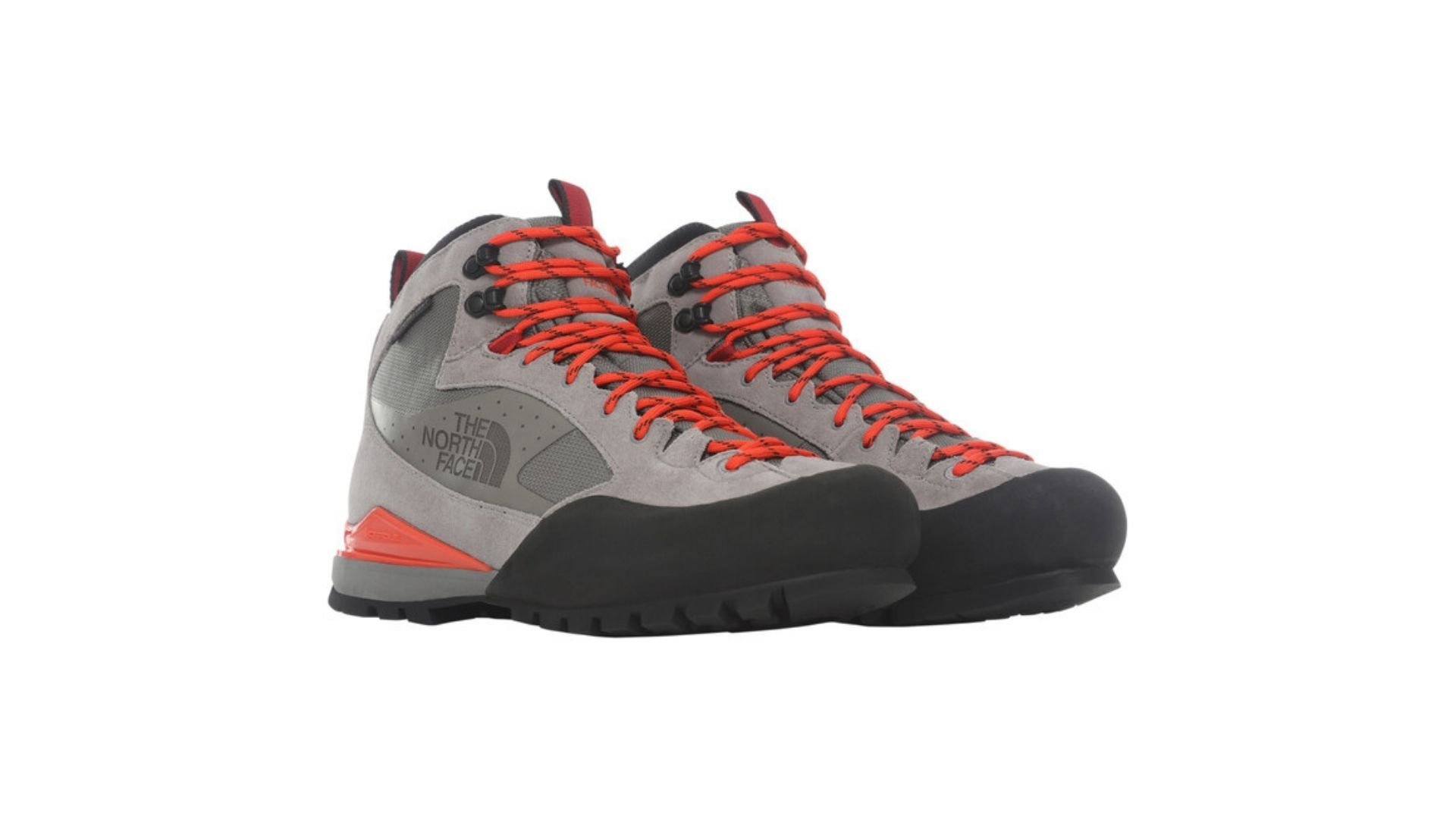 We love North Face's Verto S3K III Futurelight Boots. They're good looking. We'd happily wear them down the pub. We'd also happily wear them up a mountain. Built for mountaineering, they're also breathable, and the Vibram Mulaz outsoles have excellent grip. Their Crestvale boot is also incredibly reliable and sturdy. They keep the moisture away thanks to the Futurelight membrane and leather upper, and the heel-stability tech stabilises and cushions as you walk. They also look a little bit like some sort of Hollywood, futuristic jet boot, which is cool.
La Sportiva TX5 GTX Boot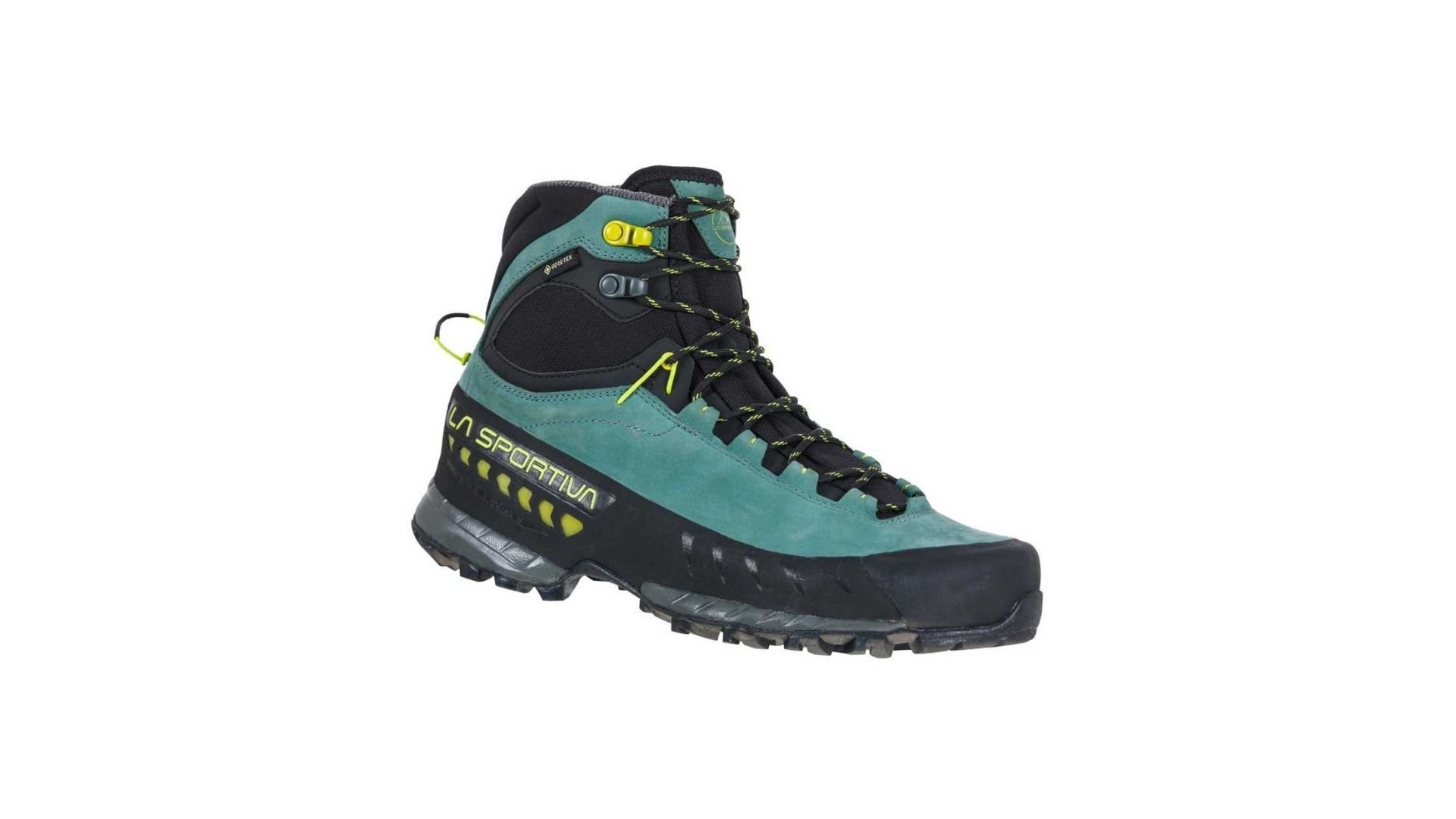 As hardcore mountaineering boots go, La Sportiva have you very well covered right up to professional-grade. We're not here to talk about that, though. They also sell plenty of hiking boots that are great for winter and are in a more accessible price range than the £900-odd you need to spend for the world's finest. Their TX5 GTX hiking boot - closer to the £150 mark - is designed for those carrying heavy loads. It's stable and comfortable, as well as waterproof and breathable - with a Gore-Tex Extended Comfort Membrane. It's available for both men and women.
Columbia Fairbanks Omni-Heat Boot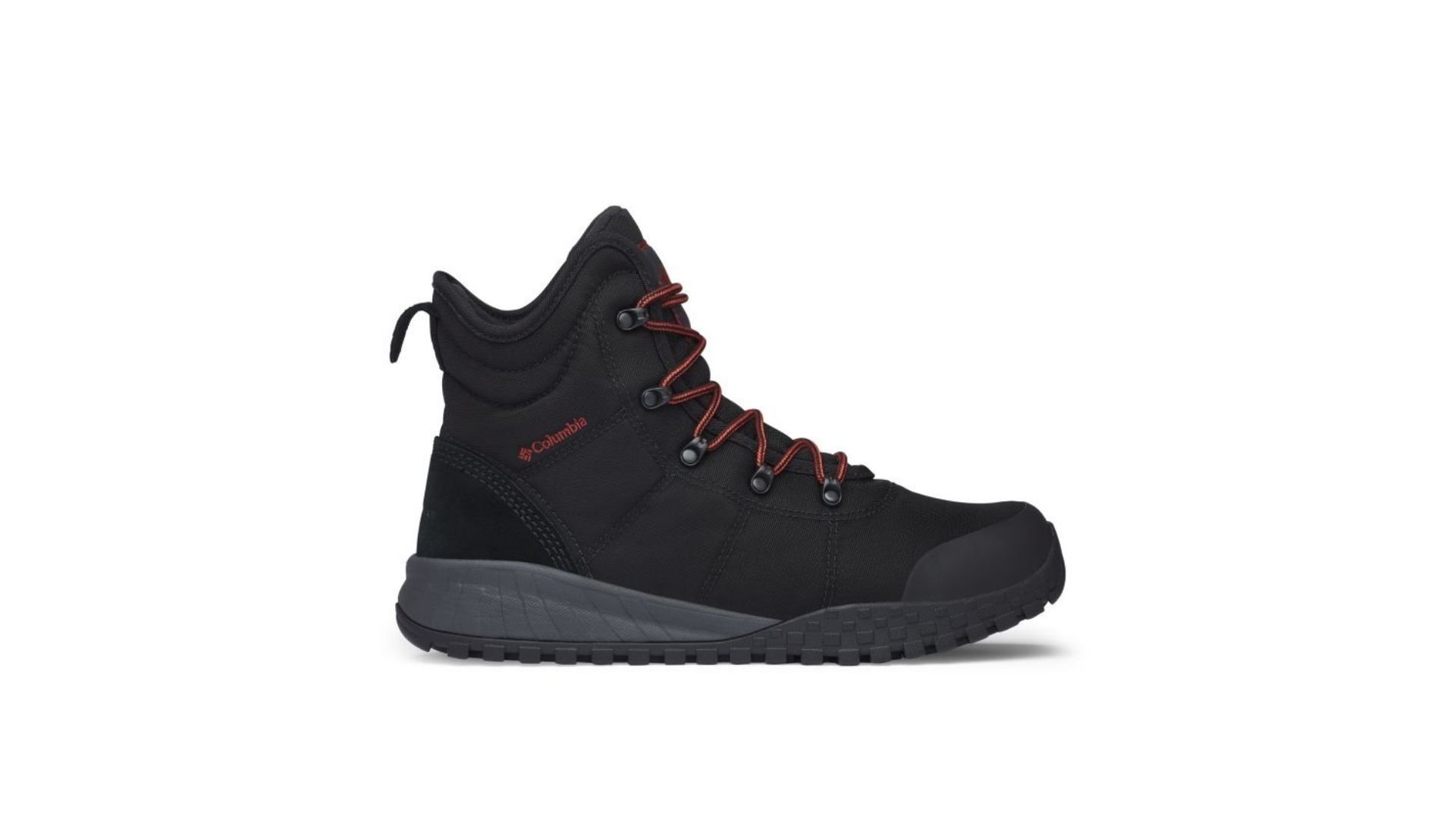 Columbia's Fairbanks Omni-Heat boot looks a little like a built-up skate shoe. It's made to keep you warm and dry, though, so it's great whether it's in snow, slush or mud. The waterproof Omni-Tech membrane keeps it breathable, and the lightweight midsole is super cushioning. At the extreme end of the scale, meanwhile, the men and women's Powderhouse Titanium boots from Columbia will keep you safe from… probably anything on this Earth. These are hardcore, as you can tell from the fact that they look like something Robocop would wear.
Inov-8 Roclite Pro G 400 Boot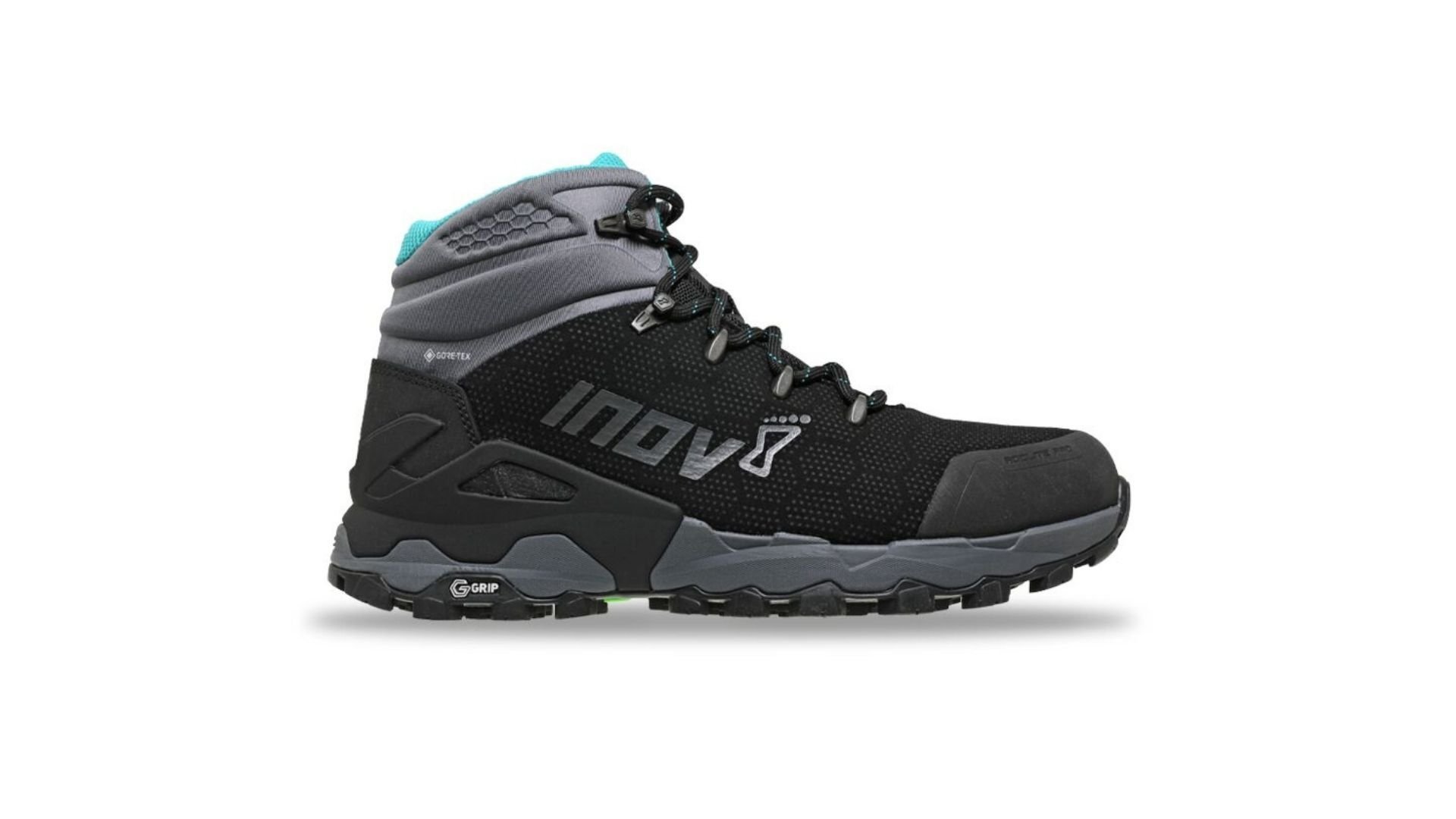 Inov-8 are best known for their trail running shoes, but they also do a mean hiking boot. Look at the Roclite Pro G 400 Gore-Tex - improved graphene grip for traction on any terrain, durability in the harshest environments and Gore-Tex waterproof lining. Bosh. If it is trail running shoes your after, their Arctic Talon is a fantastic bet. As well as the badass name, it's lightweight and has aligned spikes for racing over snow and ice. This shoe is purpose-built for snowy winter runs.
Haglöfs Ridge Mid GT Boot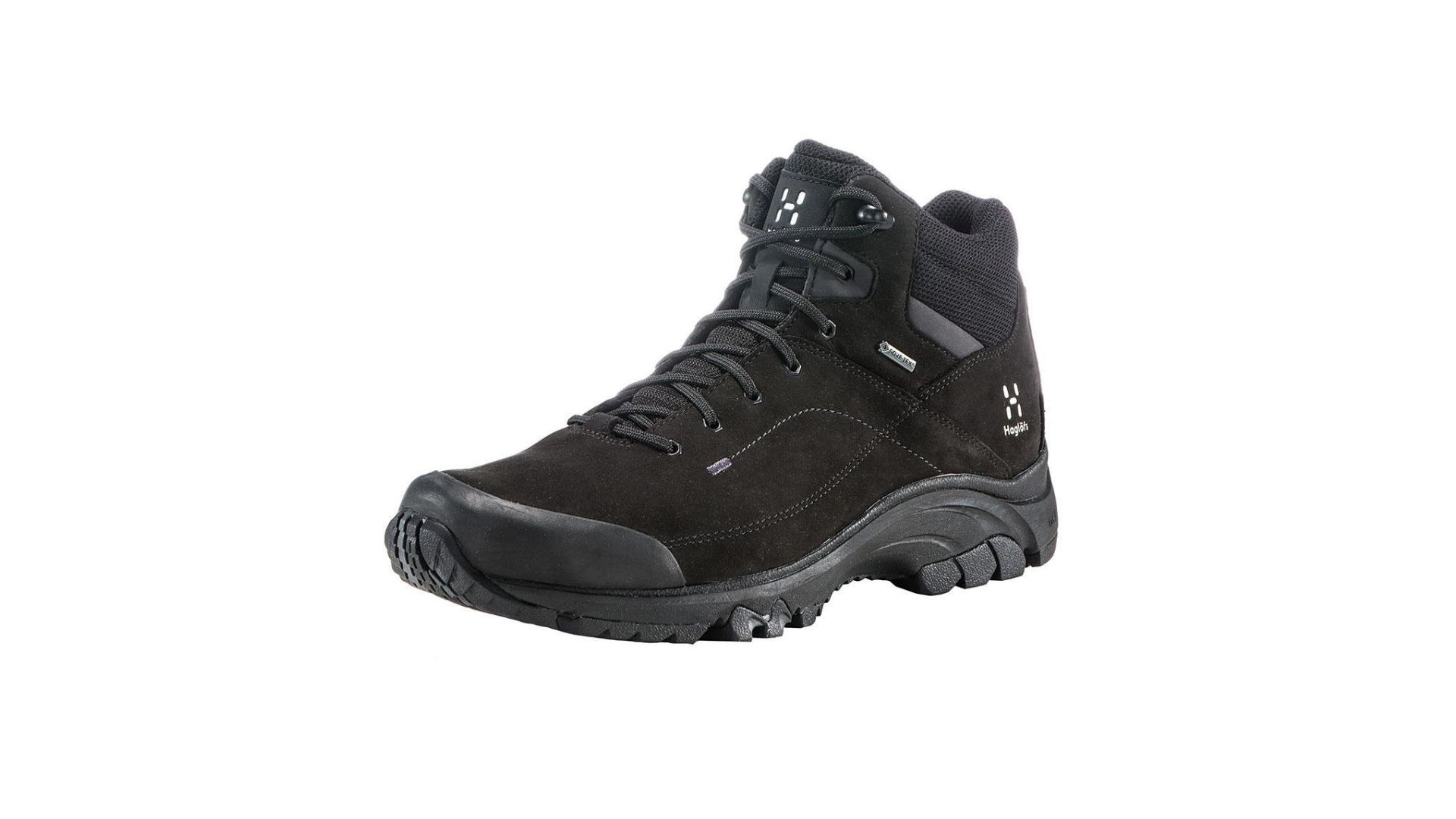 The Ridge Mid GT boot from Haglöfs is designed to give outstanding grip on wet surfaces, and the reinforced rubber toes and heel offer added protection, with a mid-cut design for support. The design is simple but stylish, and it's a reliable boot for sure. We're also fans of the Haglöfs Skuta Mid Proof Eco boot, a boot where the waterproofing is thanks to a fluorocarbon-free membrane.
Hanwag Tolva Mid Lady GTX Boot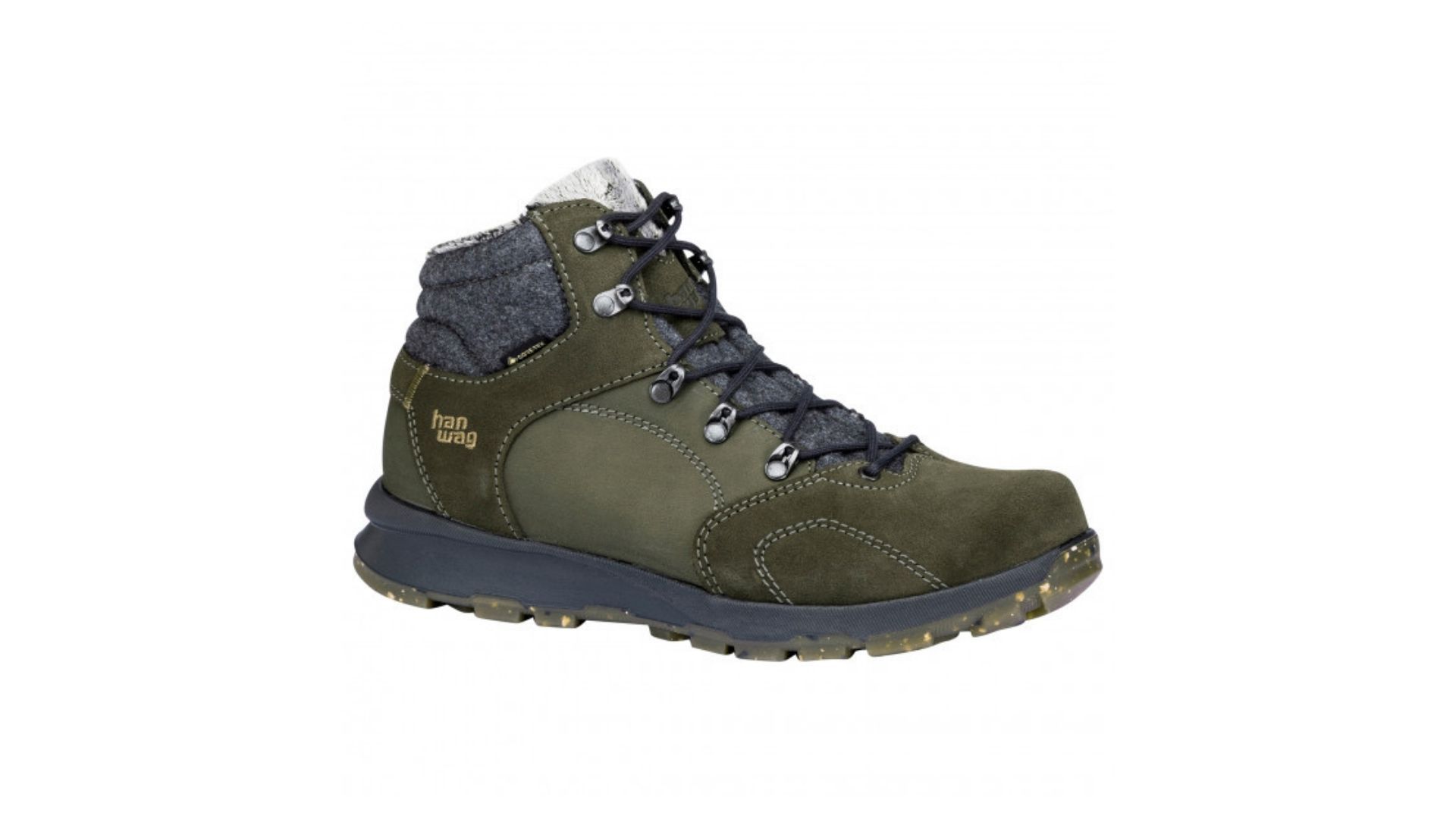 Hanwag are as reliable as you'll get, and we love their Tolva Mid Lady GTX for both the style, comfort and performance. Reliably waterproof and breathable with a Gore-Tex membrane, the boot is fitted with a grippy ATR outsole, with 10% recycled rubber content and polyurethane midsole. Their Banks winter boot - available for both men and women - is similar with more ankle support. A bit more pricey and you'll find the Grunten winter boot, a mid-cut double-stitched boot with a soft leather collar. It's a timeless all-rounder.
Aku Giau GTX Boot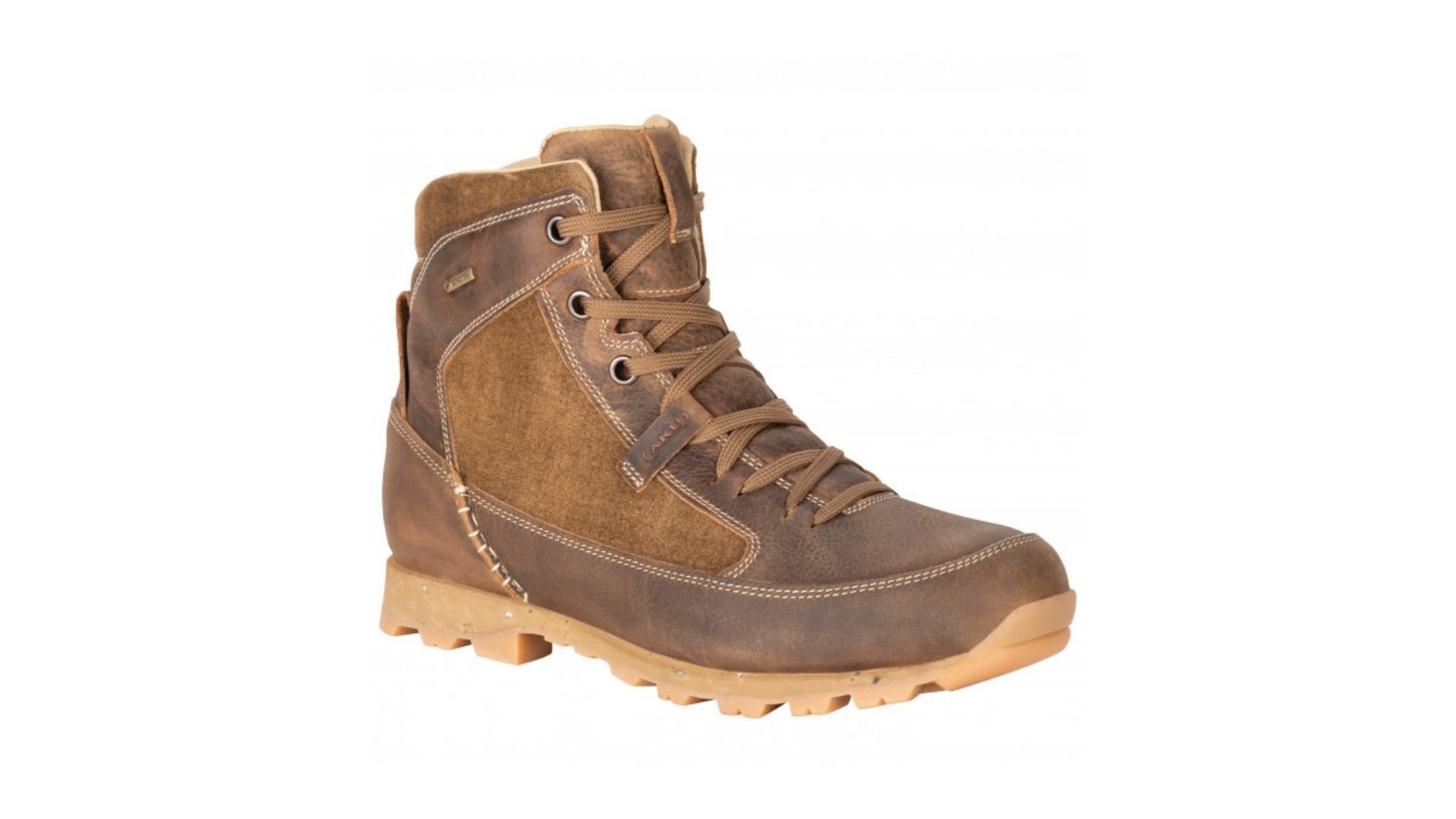 Aku makes some fantastic, good-looking and hard-performing hiking boots. We've put their summer line through its paces in the jungles of Colombia and on the mountain tops of Slovenia, and the winter boots look just as reliable. The men's Aku Giau GTX boot and women's Aku Ega GTX boot are a pair of well-built boots. They feature natural, hand-made, full grain, high quality Italian leather, and then there's the Thermal Gore-Tex lining, with optimum thermal performance for the cold season and Vibram's Mottarone Arctic Grip - keeping you upright when it's slippy.
Winter Hiking Boots: Crampons and Socks
If you're going to be doing serious hiking in the snow or ice, you might also need to crampons. What are crampons? They're spiky traction devices that go on the bottom of your hiking boots, and are made for when you're hiking on snow or ice and you know your boot tread won't grip (or you'll be able to move a lot faster with their aid). To use crampons, you need to have crampon-compatible hiking boots.
All crampons carry a 'C rating' that matches up with the 'B rating' of a hiking or mountaineering boot. The boot rating must match or be higher than the crampon rating. So you can use a B1 or B2 boot with a C1 crampon, but you can't use a C2 crampon with a B1 boot. Really, the type of crampon you use should directly correlate to the winter activity you're doing, though. Check out our in-depth guide to crampons for a thorough guide to making sure you choose the right crampons.
Finally, a word on socks. Thick, comfy, cosy winter hiking socks. These days, you can get really warm, often thermal socks which don't skimp on breathability. Try SealSkinz, Bridgedale, Salomon or Decathlon for a variety of price points.
This article contains affiliate links. Which basically means we make a little commission if you click through and buy something. It doesn't cost you anything, and it just means we can do more good things in good places.