We caught up with the man behind mountain biking experiences in Spain.
He talks us through why Sierra de Guadarrama is such a special mountain bike location and explains what the 'single track grin' is.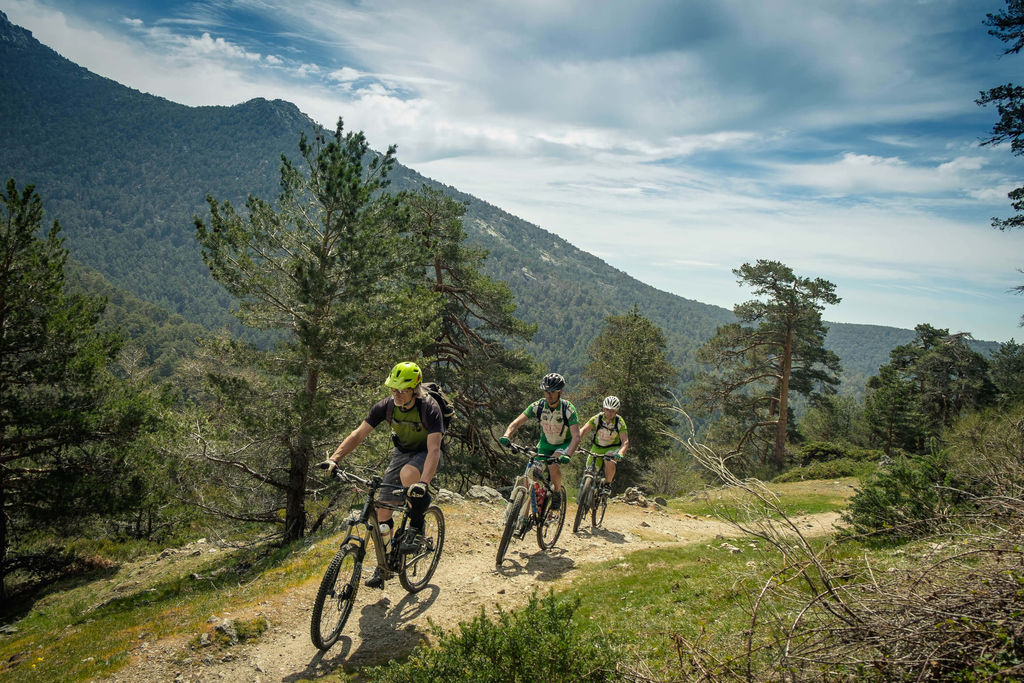 Hi Alvaro. Tell us a little bit about yourself and the team.
We are a team of three, two founders and one close collaborator. The two founders are Jorge – aka Talus – and myself.
We come from very different backgrounds.
I am a journalist and worked as a pro-photographer for more than 15 years. I used to just mountain bike for fun and as a means of getting away from the daily press life.
Jorge (Talus) worked for more than 20-years as a sales manager. He used to road bike and was an experienced trail runner and hiker.
He started mountain biking after a mountain accident that left him with badly broken legs. He broke his Talus bone. That's where his nickname comes from.
As the economic crisis exploded, Talus had plenty of time to ride his bike and got to know every corner of Sierra de Guadarrama, spending long days in the mountains.
I started to rethink my photography and communication career and started a small production company to provide content development to the cycling and tourism industry. The crisis enlarged and investments dropped.
When Talus and I met, we immediately knew we had hit a gold mine here. A huge National Park, less than 50 km from one of Europe´s biggest capitals with hundreds of kilometres of single track to ride.
Our other partner is from Wales, Nathan Powell. He became a client first, and then a close friend and started collaborating with us as a guide and communications advisor.
Our mission is to provide what we have called a "Single track grin". We came up with name after watching customers faces as they rode down the trails here.
*Alvaro chose not to ride single track on the day of the photo shoot.
What's so special about the Sierra De Guadarrama?
Not many big European capitals have an area of 150km of trails, and 2000m peaks less than one hour from an international airport. You might, therefore, think it's quite crowded and sometimes the trails can be on the weekends with people from Madrid.
But we know almost every trail and, most importantly, the lesser known ones, including those that many keep for themselves and protect from mass use.
Although Sierra de Guadarrama has been recently made into a National Park, the trails are not signposted so you really do have to know where to go.
We have designed our rides in such a way that you can have the feeling of being in the middle of nowhere and take in the monumental vistas in the region.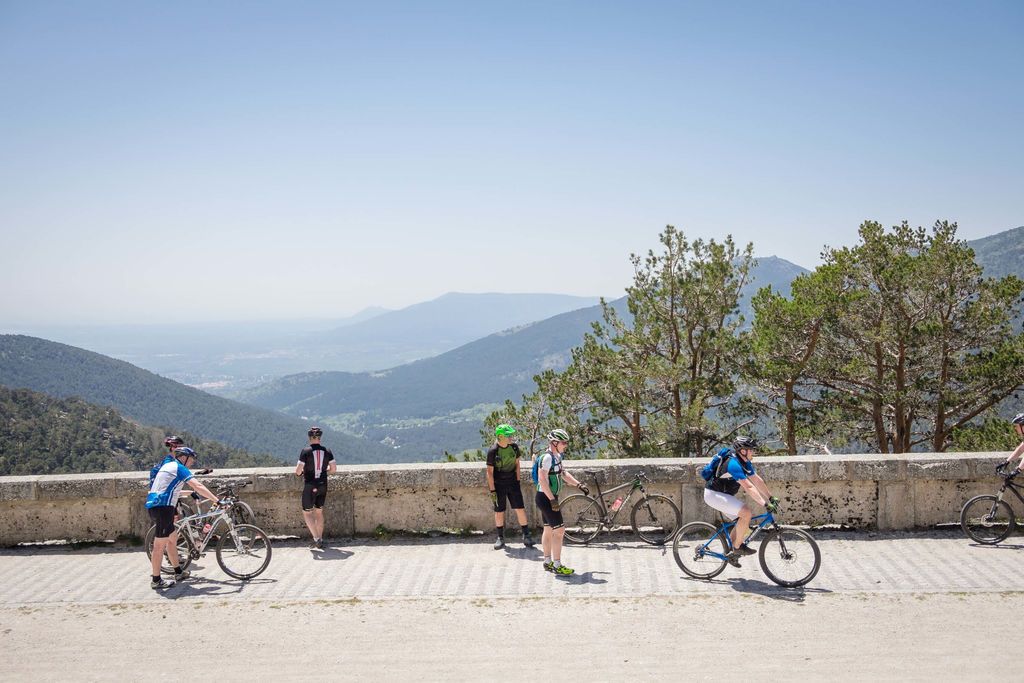 So why do you love your job?
I got hooked to the flow feeling, the one that makes you grind and want more.
The feeling of wellness and self-improvement you get when you spent a day on your bike in nature riding challenging trails.
Often we think we don't sell mountain bike tours, we offer a 'back to childhood adventure' riding bikes in the mountains. We have seen customers as stoked as kids on their first ride during our tours.
To have clients stop you halfway down the mountain just to say "this is the best thing I've ever done on a mountain bike" is just priceless.
Can you describe an average day at the office?
The first sign that we are doing something right is when we see our customers faces as they realise how close the mountains are from the city – it's totally unexpected.
Sometimes the most remote places are just around the corner.
Every day we spend some time in the office in the morning. We then meet a new batch of customers, which is always great – we love the opportunity to meet such a wide range of mountain bikers. We then go out and explore on our bikes, before returning to the centre.
The smell of the wood, fresh air and the ground below your bike – every single day – what more could you ask for?
*All photo credit: Track MTB