We caught up with the man behind our backcountry ski-touring experience in the Norwegian fjords, Stranda.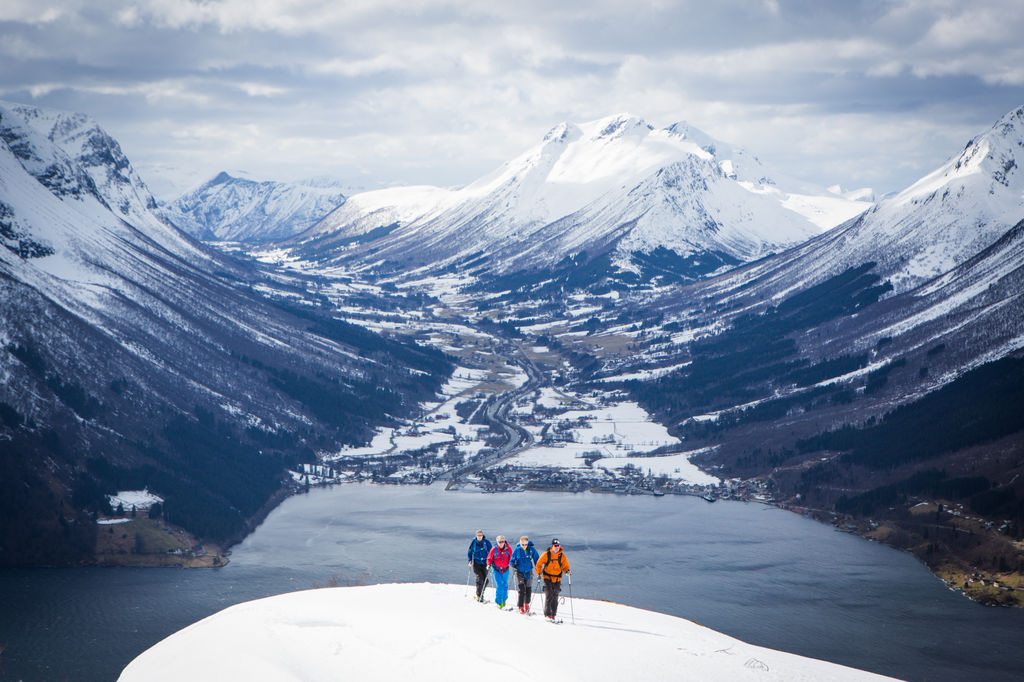 Hi Oscar. Tell us a little bit about yourself.
I attended a 1-and-a-half year guide education in 2006-2007 in Åre, Sweden before I started working full time as a guide in different parts of the country. I did all sorts, heliskiing, ski touring, ice climbing, snowshoe trips, whitewater kayaking and rafting. After 2 winter seasons there, I got an offer to take over as chief of the ski patrol in Stranda, Norway.
I went over for my first winter season here and just fell totally in love with the place.
The first 4 years I worked in rafting and kayaking in Sweden during the summers and ski patrol work here in Stranda in Norway. After 4 years, I fell in love in Hedda, mother to my daughter Wilma.
My goal with the ski patrol business in Norway has always been to be able to start my company here and to focus on our clients and deliver something that our competitors would have a very hard time matching.
Amongst our clients in the last couple of years, we've hosted Salomon Freeski TV, Field Productions, Warren Miller Entertainment, O´Neill, Nuit de la Glisse, Helly Hansen and Peak Performance amongst many others.
In 2016 we reached a new milestone when we overtook a local here in Stranda and now have our own guide office.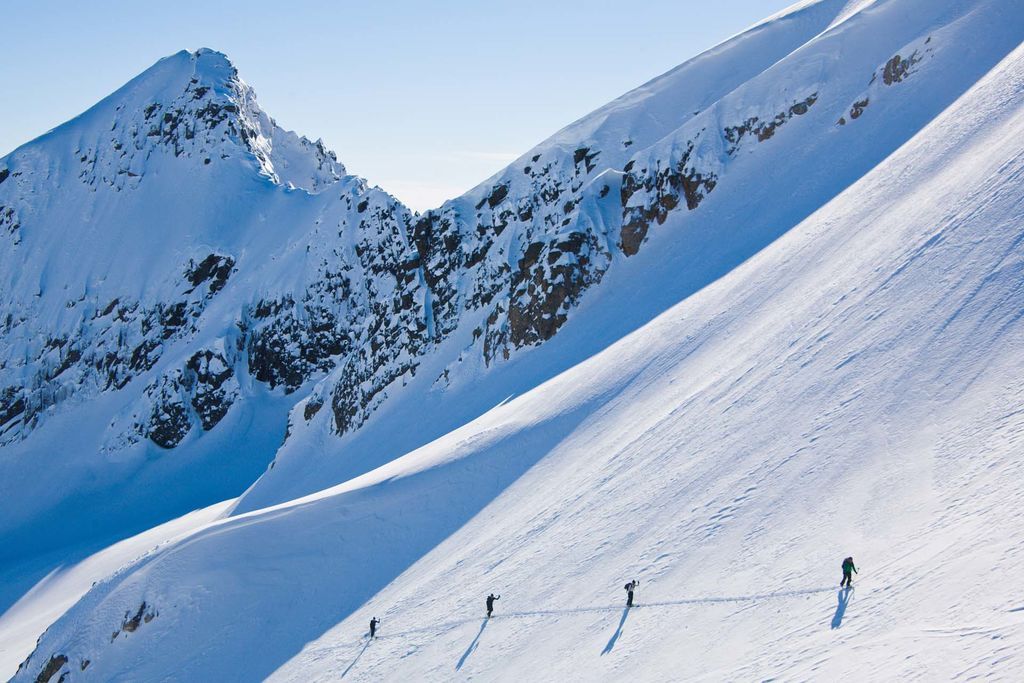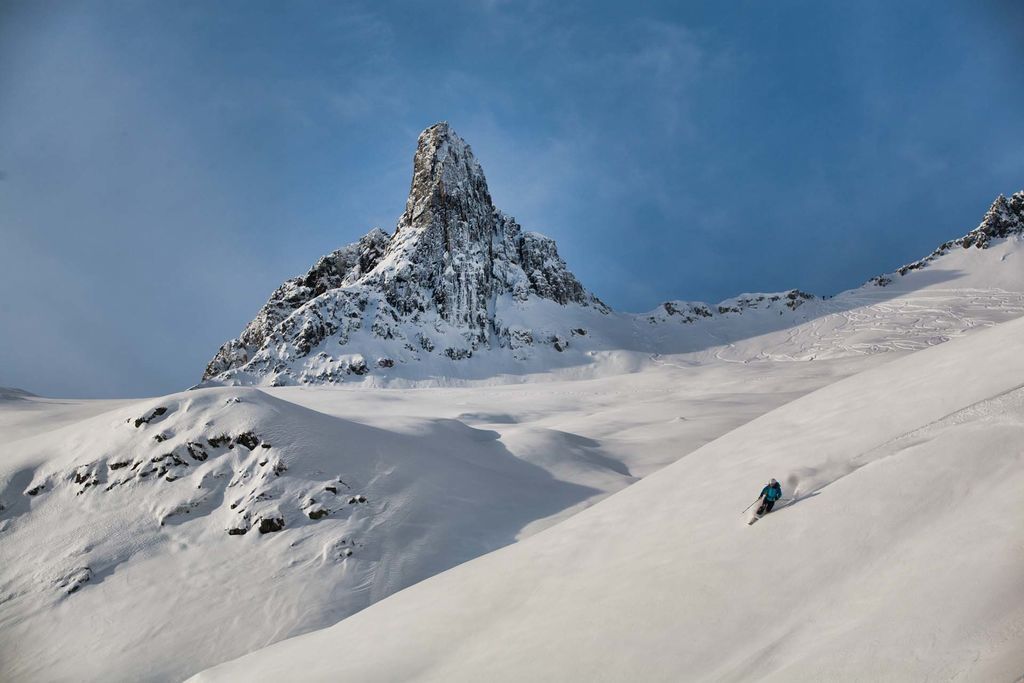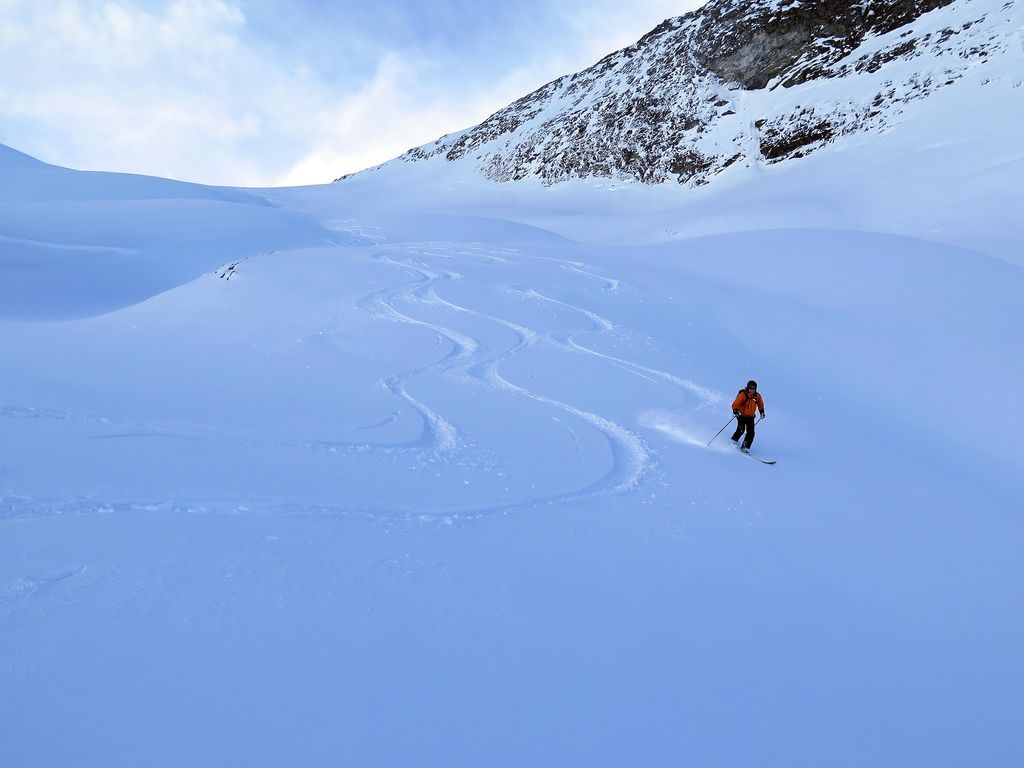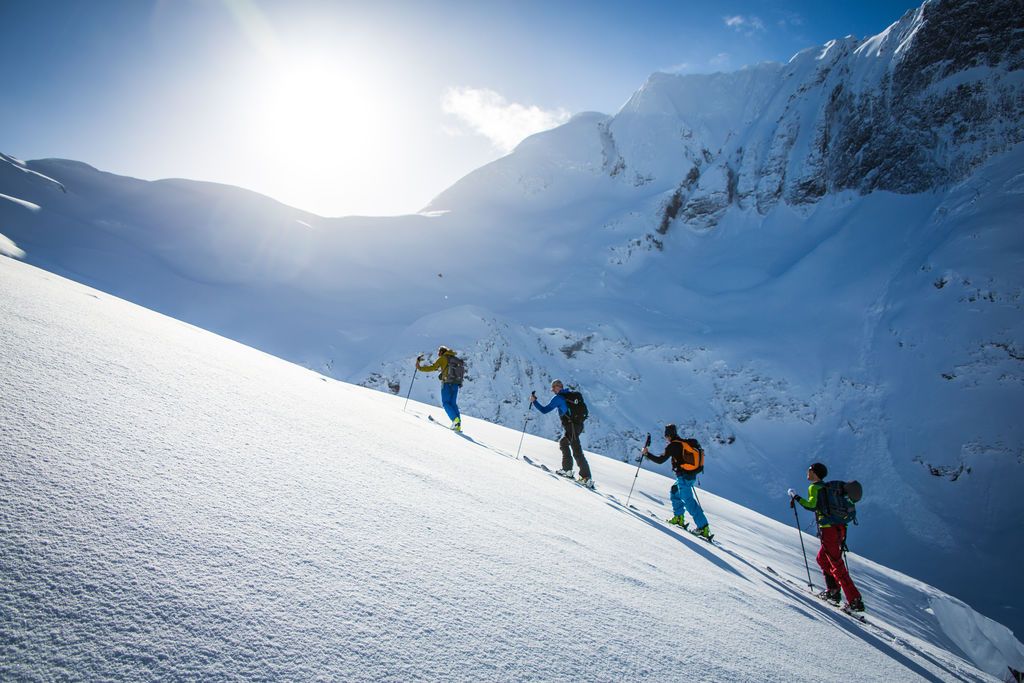 What's so special about Stranda?
There are several things that make Stranda a world-class ski destination. The views in the area are completely mind-blowing with mountains dropping straight into the fjord, and it is so beautiful all year round.
To be able to ski fresh powder all the way down to the fjord is something really special.
We also love this area because it is not crowded at all, and you really can find totally untracked lines – something that is really tricky to find in most European destinations.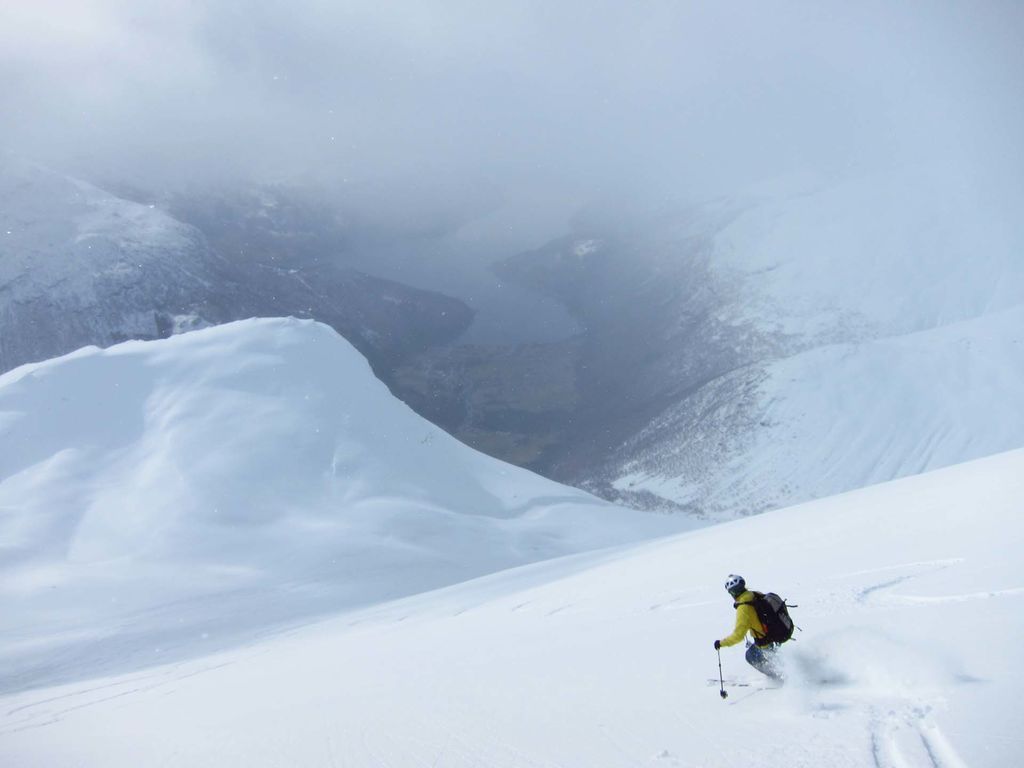 Why do you love your job?
It's mainly being able to meet interesting clients with good stories and show them around our incredible backyard. It makes it easy to do your job when you love it so much!
When you like your job, you do it better, and this is how we have gotten ourselves a really good reputation in the business, it's the reason people keep choosing us – including Much Better Adventures.
One of my favourite parts of the job is the opportunity to get involved with some amazing films collaborations. I'm not really sure which has been my best so far, perhaps the Supervention ski film we did together with Field Productions.
That was a really, really great trip – filming and skiing from a helicopter under blue skies on 30cm of fresh powder.
That said, filming looks a lot more glamorous on TV or in the cinema. A 15-minute episode on one of our Warren Miller entertainment ski films takes 11 days to film out in the mountains, and a lot of that time you have to wait for just the right light, just the right snow. Filming and taking photos isn't always what you'd imagine.
What's an average day in the office?
The guides often meet up at the office in the morning before we meet the guest down there to go through some plans for the day, and to see which tours to aim for. After that, it's time to meet up with the clients at our activity centre where we hand out equipment and adjust everything for the day, skis, boots, avalanche gear, and the rest.
After that, it's time to get out in the wilderness to enjoy skiing, kayaking, hiking or whatever else we have in store for the day.
Our main goal is just to give our clients the best adventure here as possible, within the limits of safety.
We round off at the activity centre at the end of the day, the clients can hang out for some time to grab a coffee and chat about the experience. We often make some plans for the next day with the clients here too, checking weather, maps and conditions.
So, not a bad average day!
*All photo credit: Uteguiden