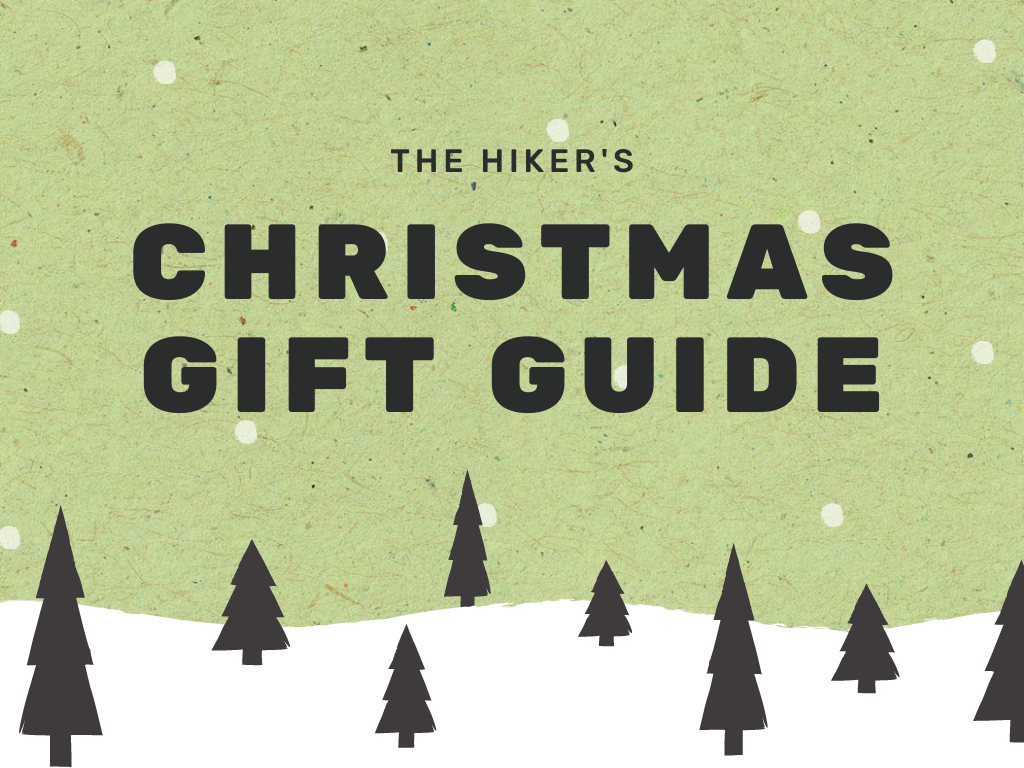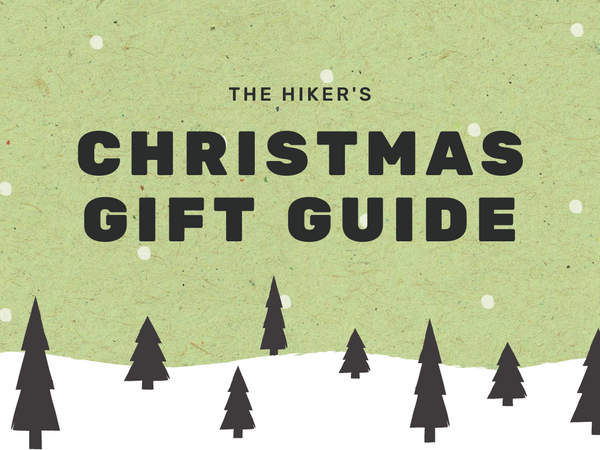 Looking for Christmas gift ideas for the hiker in your life? Well, you're in the right place. This year more than any, it's important to get all that Christmas shopping done in advance so that you don't end up on a crowded high street. But what to get? If you're buying for an outdoor lover or hiker, then you're in luck. Between gear, tech and gadgetry, there's an abundance of options. Christmas gift ideas for hikers are in no short supply, ranging through all sorts of scales and prices.
To help you out, we've put together a quick list of some of our favourite options below.
It's also worth remembering the best gift you can get a hiker is the gift of adventure! We offer Much Better Gift Cards if you would be that way inclined. You choose the value, they choose the trip.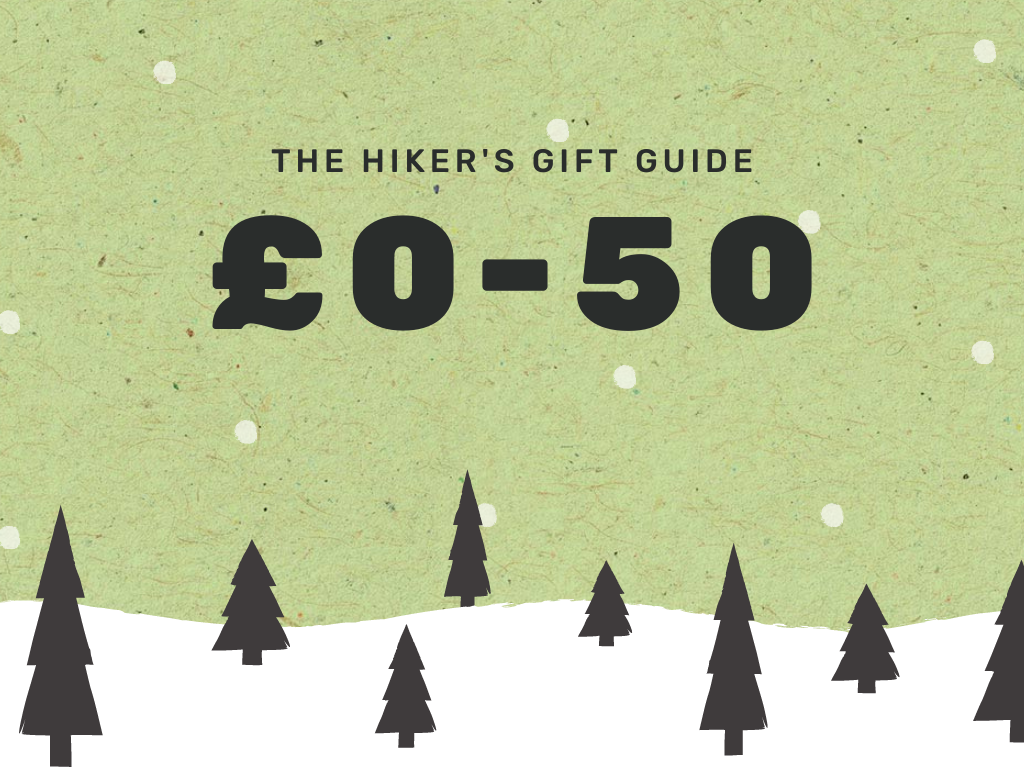 Bridgedale Coolmax Light Hiker Sock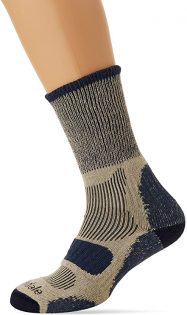 If you say "a sock is a sock" then you're factually wrong. Well, actually you're factually right, literally speaking, but not all socks are born equal. Everyone has their good socks and their bad socks, the latter often hidden away in the depths of the sock drawer. The Bridgedale Coolmax Light Hiker, in our opinion, hiking socks are the best, and it's hard to beat Bridgedale. Their Coolmax line uses a four-channel construction which draws moisture away from the skin and moves it to the outer surface for max comfort. Soft on the feet and welcome in any stocking, on sale now at under £15.
Price: from £13.95 | Blacks | Millets
Rab Vapour Rise Glove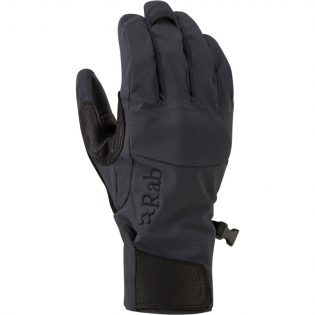 Now that we've sorted those cold feet, what about cold hands? Picking gloves is no easy feat, but we're here to lend a hand. Rab's Vapour Rise glove is reasonably priced, dextrous, lightweight and designed for hard-hitting days in the mountains. Made using breathable and quick-drying fabric, it's great for climbing, or just for long days in the hills or mountains. You'll struggle to find a better glove at this price point.
Price: from £30 | Cotswold | Go Outdoors
The Meaning of Travel by Emily Thomas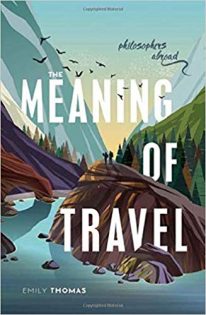 Ah, the gift of words and thought! The Meaning of Travel is a travel and philosophy book which asks big questions about travel: how did travel start? Why do we travel? How can get the most from our travels? Is it ethical to travel? Author Dr Emily Thomas explores all of these questions and more while taking a journey of her own through Alaska in one of our favourite travel books from 2020. We caught up with Emily to talk about the book and the importance of finding "otherness" in our travels last September. Read our interview with Emily Thomas here, and buy the book for a loved one below.
Price: from £11.97 | Bookshop.org (Support Local Bookshops!) | Waterstones | Amazon
Lifestraw Go Water Bottle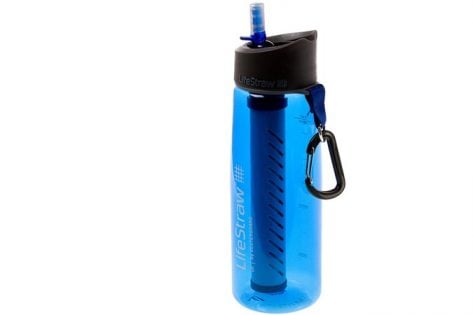 Everyone loves a novelty gift, right? But most end up in Deepest Cupboard-land after one or two days of use around Christmas. The Lifestraw Go Water Bottle ticks some of the boxes of a novelty gift – it does something very unique, quirky and can be fun to try out with friends and family – but it's also intensely useful. Making any liquid safely drinkable, this bottle grants hikers the gift of water on the go on their adventures; from whatever rivers, lakes, ponds or puddles they might pass as they go.
You can get the original Lifestraw for £25, and we also love the Hydroflask, which is great for bringing along anything from cold water to boiling hot coffee and costs £31.
Price: from £43.89 | Cotswold | Amazon
Patagonia Summit Road Organic T-Shirt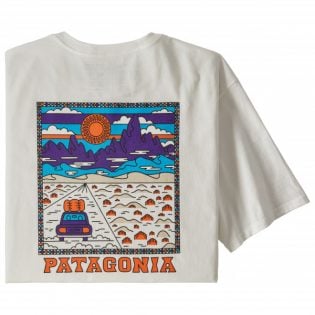 It may look like there's not a lot to this one. That it's just a cool t-shirt with a pretty picture on it. And in some ways that's true. But what a pretty picture it is! Those mountains. That skyline! And you know you're in good hands with Patagonia. This t-shirt is made from organic cotton, and uses 84% less water and creates 16% less CO2 than a conventional cotton t-shirt. And did we mention it just looks cool?
Price: from £27.95 | Alpine Trek | Patagonia | Ellis Brigham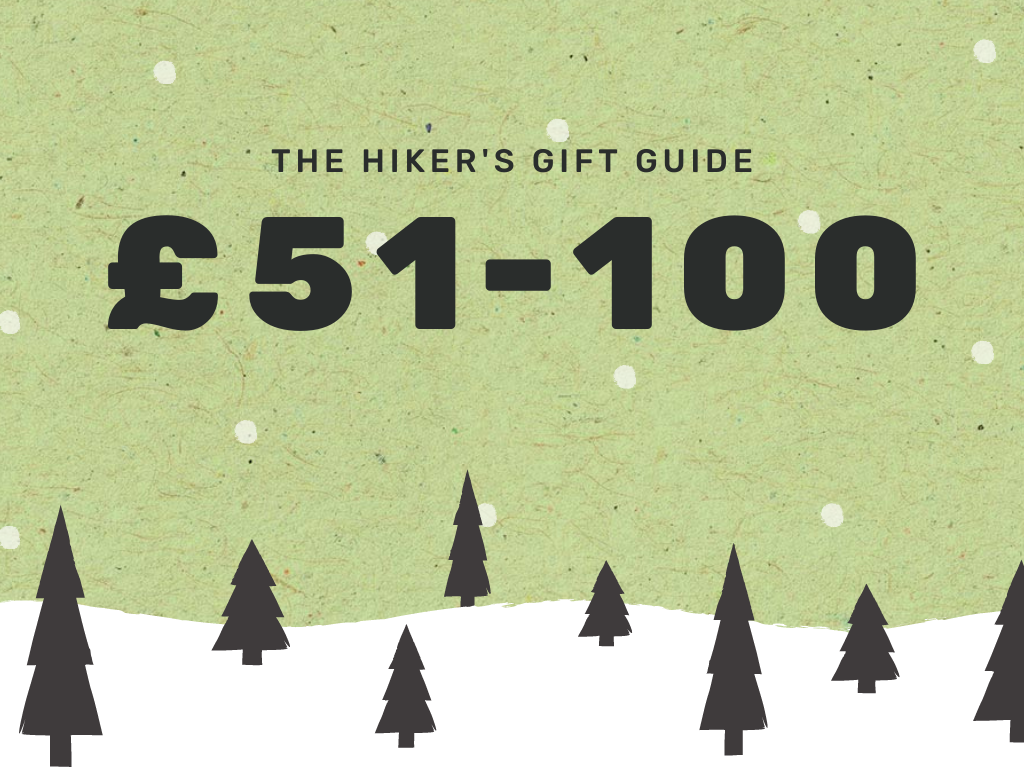 Helly Hansen Varde Fleece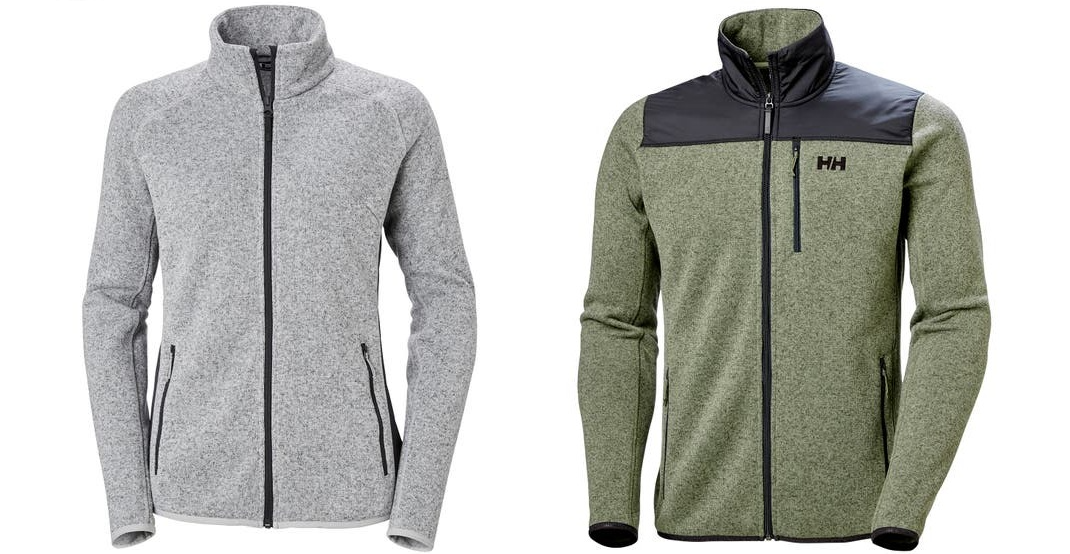 Helly Hansen do awesome fleeces at all sorts of price points. The Varde Fleece sneaks into the £51-100 section on the upper limit, but we really love the style, the range of colours, and of course, most of all, the performance of these fleeces. Extremely lightweight and well insulated, this is perfect for use in winter as a warm mid-layer, but it equally doubles up well as streetwear. Basically, you never need to take it off. Though after a while, we would recommend remembering to wash both it and yourself.
Price: from £100 | Helly Hansen Women's Fleece | Helly Hansen Men's Fleece
Mons Royale Yotei Tech Base Layer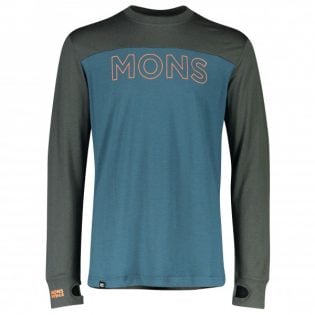 We've long been fans of New Zealand merino wool experts Mons Royale. Specialising in gear for mountain biking and for winter mountaineering and outdoor activities, Mons manage to combine comfort and style as well as anyone we've seen in outdoor gear. So many base layers are ugly as it gets. This one we'd happily wear to any occasion. Plus their logo says "snow" if you turn it upside down. What's not to like?
Price: from £79.95 | Mons Royale Men's Base Layer | Mons Royale Women's Base Layer
MSR Pocket Rocket 2 Stove Kit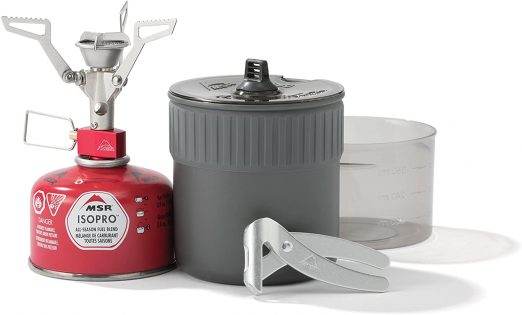 Let's talk about the MSR Pocket Rocket 2 Stove. It's lightweight. It boils water fast, and it's sturdy, particularly given the fact that it's a tiny little thing. There's no doubt it's one of the best foldable stoves on the market, but buying a camping stove can be a bit of a faff. You have to get the fuel, and the pots, and the things to attach to the pots to make them useable. Why not remove all that and get someone an awesome present? The gift of sunrise with a coffee on the mountain, or a proper hot meal before jumping in the sleeping bag at night.
Price: from £70.40 | Cotswold | Amazon
Wacaco Minipresso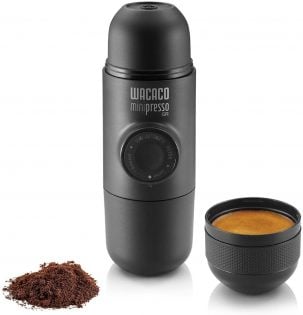 If camping stoves aren't your thing, or the hiker in your life already has one, then how about this? Streamline the experience of getting your caffeine fix on the mountain by taking along a Wacaco Minipresso. This little device fits in your pocket, works with ground coffee or pods (depending on which model you pick), and weighs only 360 grams! It's the smallest, lightest and most versatile handheld espresso machine on the market, easy to use and designed to give you espresso far from home.
Price: from £52.99 | Amazon
North Face Terra 55 Litre Backpack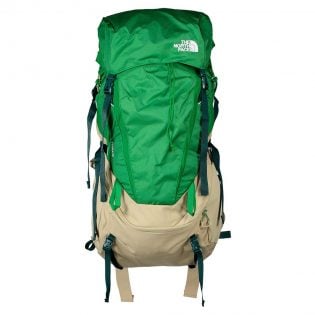 We love a backpack as a gift. It signals intent, doesn't it? Gift a backpack and you've then got to go somewhere where you can put that backpack to use. The Terra 55 Litre Backpack in this awesome green and beige colour scheme is good looking, sleek and cosy. At the moment, it's on sale on North Face's website at £94.50, down from £135.
Price: From £94.50 | North Face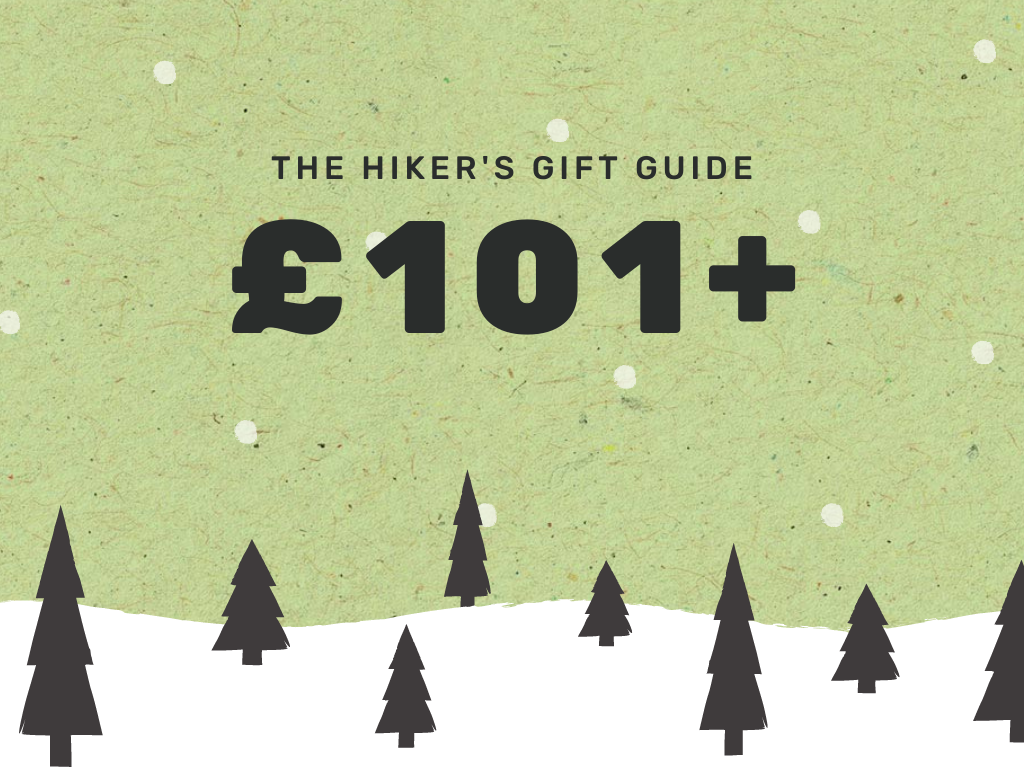 Adidas Terrex Free Hiker Cold.Rdy Hiking Boots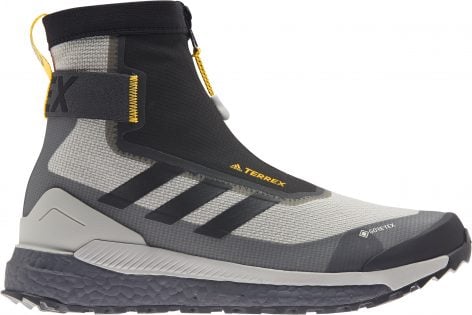 We're efficient workers here at Much Better Adventures, but there have also been multiple times that this particular hiking boot has de-railed our meetings. It's just that good. Look at it. Ooft. What a beautiful hiking boot. We've put this through its paces – took it up Mount Triglav, bashed it up and down a bunch of Scottish Munros, and more or less worn it to work or to the pub every day in-between. The shoe is brilliantly comfy, it's stylish, and features a waterproof Gore-Tex membrane for when things get wet.
Price: from £220 | Adidas
BioLite Campstove 2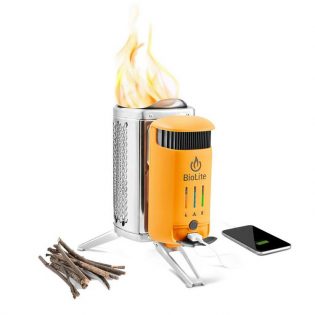 The BioLite CampStove 2 is no mere camping stove. It turns fire into electricity, allowing you to charge phones, lights and whatever else with 3W generated power. The smokeless flames keep the nature around you safe, no gas canisters are needed – just the sticks or wood scraps around you, and it weighs under a kilogram. Cook your food, charge your phone, keep the environment safe.
Price: from £105 | Millets | Blacks
Fjallraven Trekking Trousers & Tights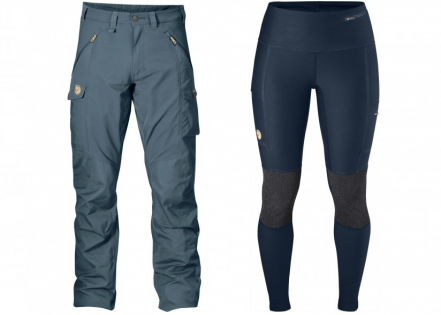 Fjallraven's Abisko range is all about lightweight trekking, and like pretty much everything Fjallraven do, the gear looks great too. Abisko's trekking tights are technical, durable and made with highly-functional stretch fabric. They're built to take scratches and scrapes at close contact with rocks and to resist moisture from the ground. They've got great freedom of movement and a bunch of pockets for easy access to compasses, maps or phones. The trousers combine stretch and G-1000 for high mobility and durability and are also tailored to serious action in the mountains. Top of the line gear from the Swedish favourites.
Price: from £154.95 | Abisko Trousers | Abisko Tights
Arc'Teryx Atom LT Hoody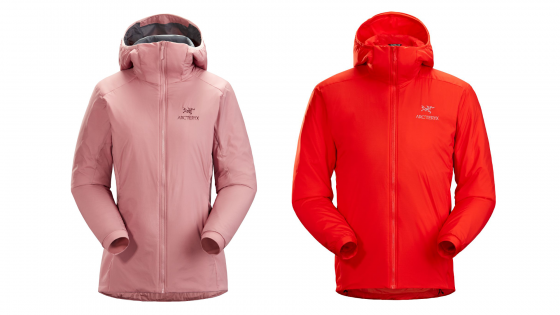 There can be no doubting that everything Vancouver-based outdoor brand Arc'Teryx do is top quality. The Atom LT Hoody is no exception. Light and versatile, this can be used as a top-layer or a mid-layer depending on the conditions you need it for. The insulation provides brilliant weather resistance, the minimalist design comes at no expense to durability, breathability is strong and the added pigment at polymer level saves water and reduces CO2 in the making. One hell of a gift for Christmas day.
Price: from £219.95 | Alpine Trek | Cotswold
Climb Mount Toubkal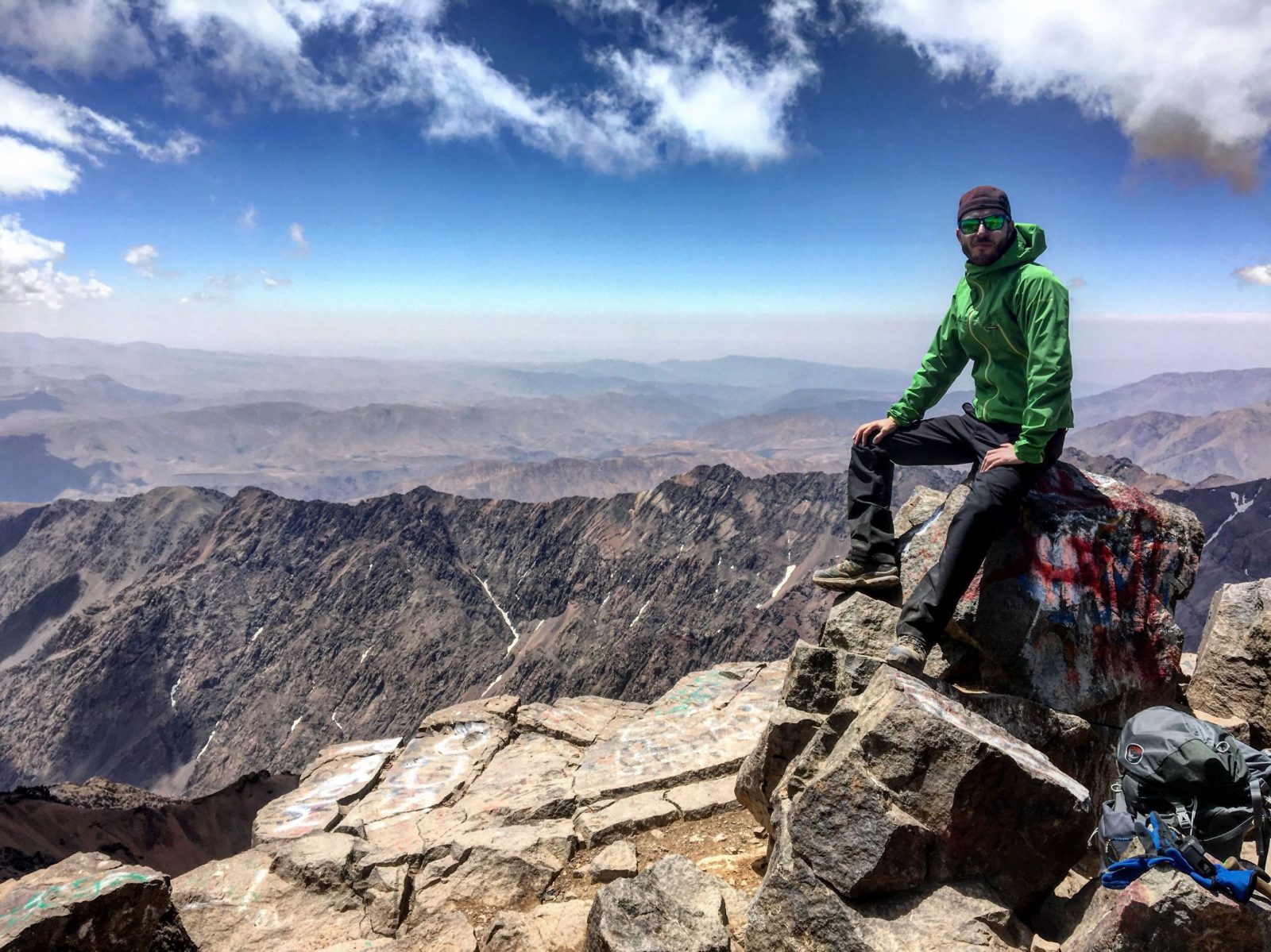 Still not found what you were looking for? How about booking your beloved hiker (and yourself?) on a Much Better Adventure. Our Mount Toubkal climb sees adventurers hike and sweat their way through the Atlas Mountains and catch sunrise from North Africa's highest mountain, at 4167m. Three nights off work, now booking from April 2021, and a lifetime of memories to boot.
Price: from £338 | Much Better Adventures | Other Wild Hikes
This article contains affiliate links. Which basically means we make a little commission if you click through and buy something. It doesn't cost you anything, and just means we can do more good things in good places. More info here.