With our out of offices enabled, we took the opportunity to practise what we preach and do some 'product testing'. We spent a day exploring underground with Deb Hunter, our local host, in Mole Creek's karst landscape.
After arriving in Launceston the night before, we woke up in the beautifully restored Colonial 'Mole Creek Guesthouse'.
After a sufficiently deep sleep, the smell of eggs, bacon and freshly brewed coffee drew us through to the 'drawing room' for breakfast.
After having arrived in the middle of the night, we hadn't yet seen anything of the surrounding area. When we drew the blinds, we weren't disappointed.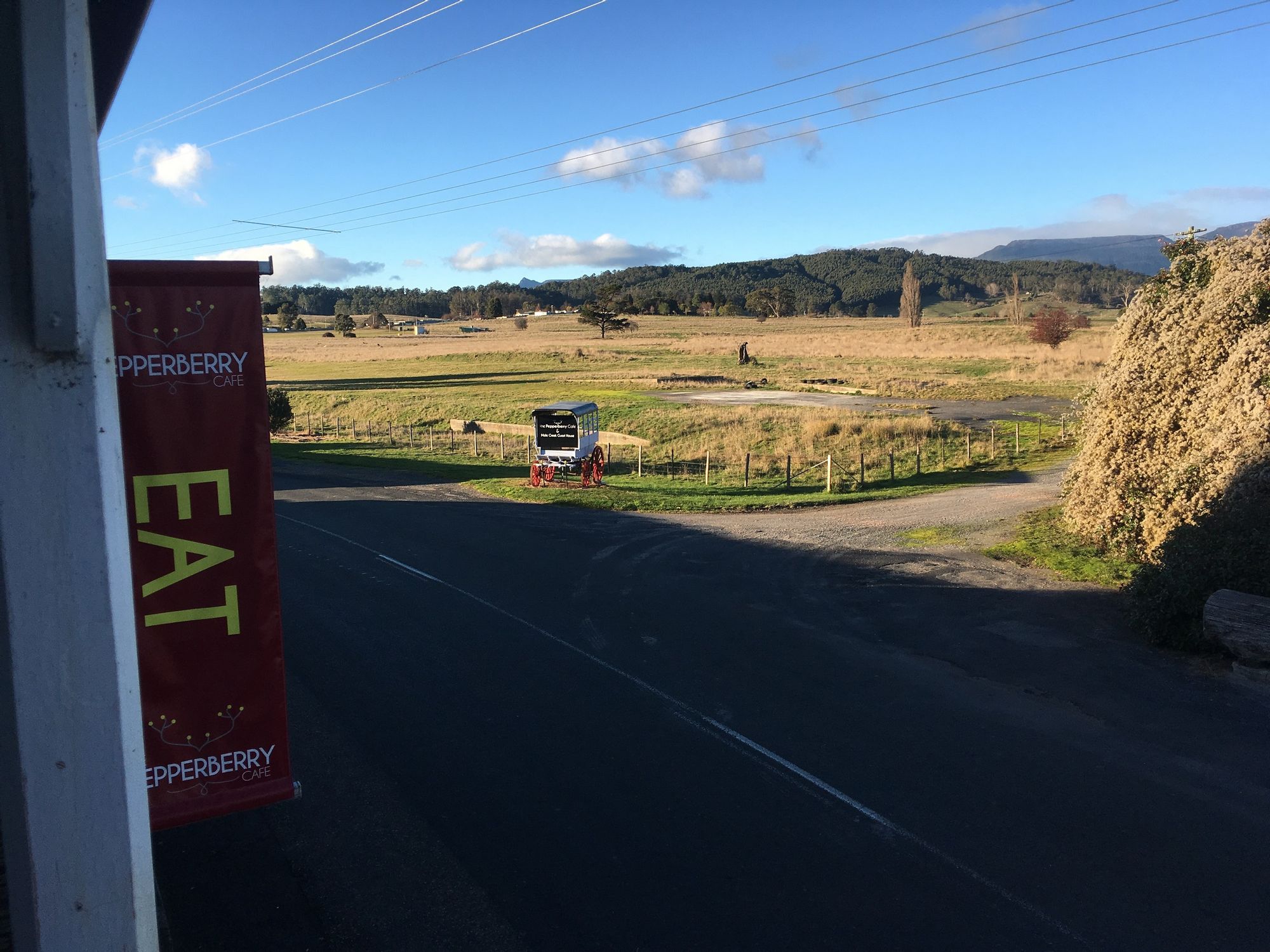 Our local guide, Deb Hunter, picked us up at 9 AM, and we hopped in her brand new 4WD and headed out to the start of our underground adventure.
Before we enter the protected area, we jump out and Deb explains how studying the Great Western Tiers can tell us about how plants and animals evolved on Gondwana, the ancient supercontinent.
More recently, she explains how glaciers carved out the landscape, and that surrounding mountains are made up of heavy, Jurassic delorite rock.
Close to the start of the tour, Deb points out this regal looking Eucalyptus tree, and shows us how Aboriginal people lit fires in the middle of the tree, forcing the tree to grow outwards, making a shelter for families to eat and stay dry.
It was becoming clear that this place had a very unique character.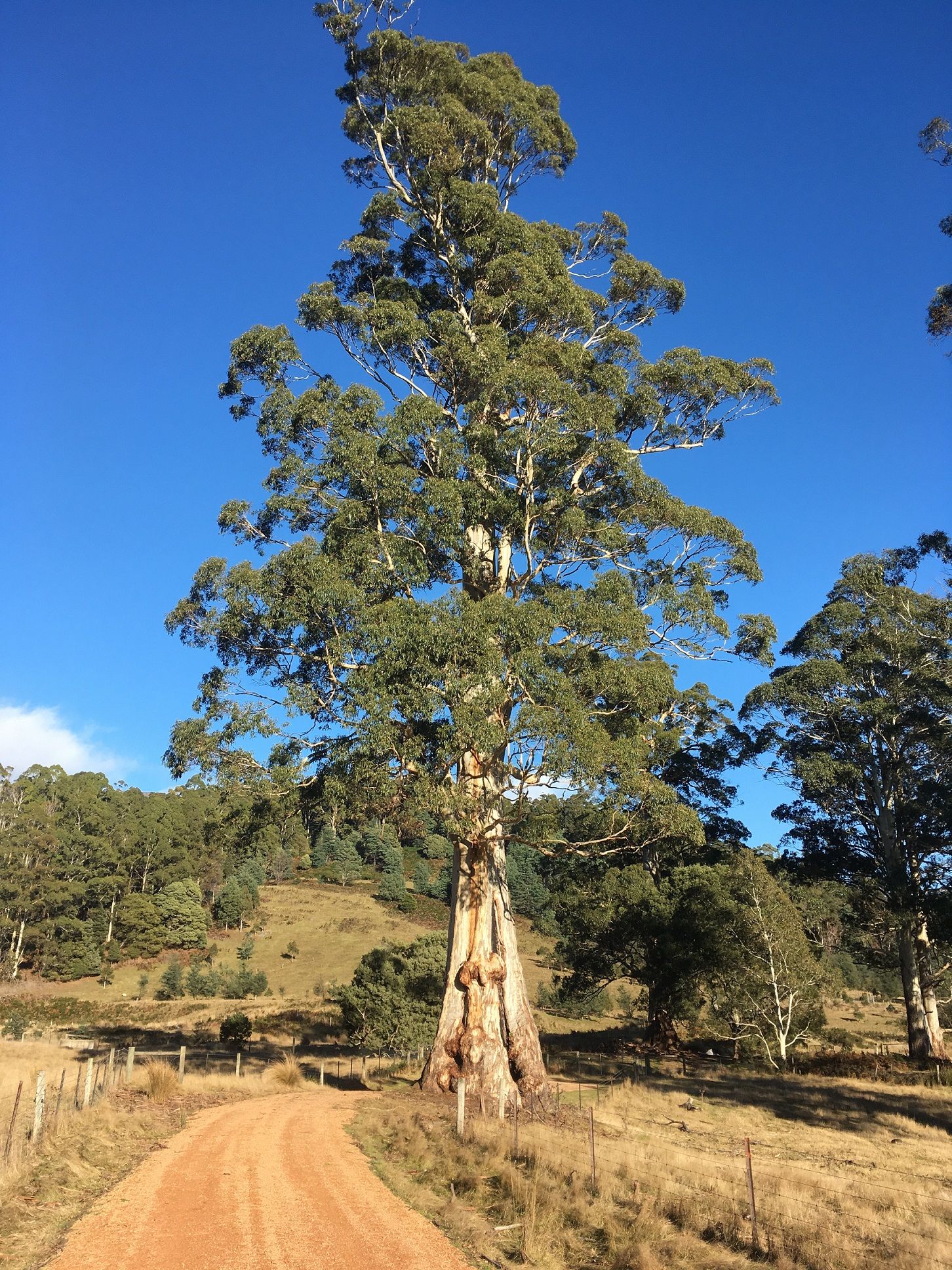 So we put on our gumboots, overalls, and helmets, and started walking towards the cave's entrance.
Deb's knowledge of the natural surroundings was astounding. We learn about the history of the surrounding plants, the rocks, and the animals.
The warm, wet conditions of the late cretaceous period, combined with later, drier periods of the Australian continent's drift south, accounts for the incredible natural variety of this pocket of Tasmania.
I'm starting to smell the daisy bushes, and I can hear the background drone of the pollinating insects in the forests. It's been a while since we've had any reception. And it was starting to feel good.
Deb points out some platypus dung and comments on their cube-like shape. She claims, with a wry smile, that if you listen hard enough at night, you can hear platypus crafting their little creations.
We then arrived at an unassuming opening in the forest, filled with only pitch black. A pitch black we're about to enter.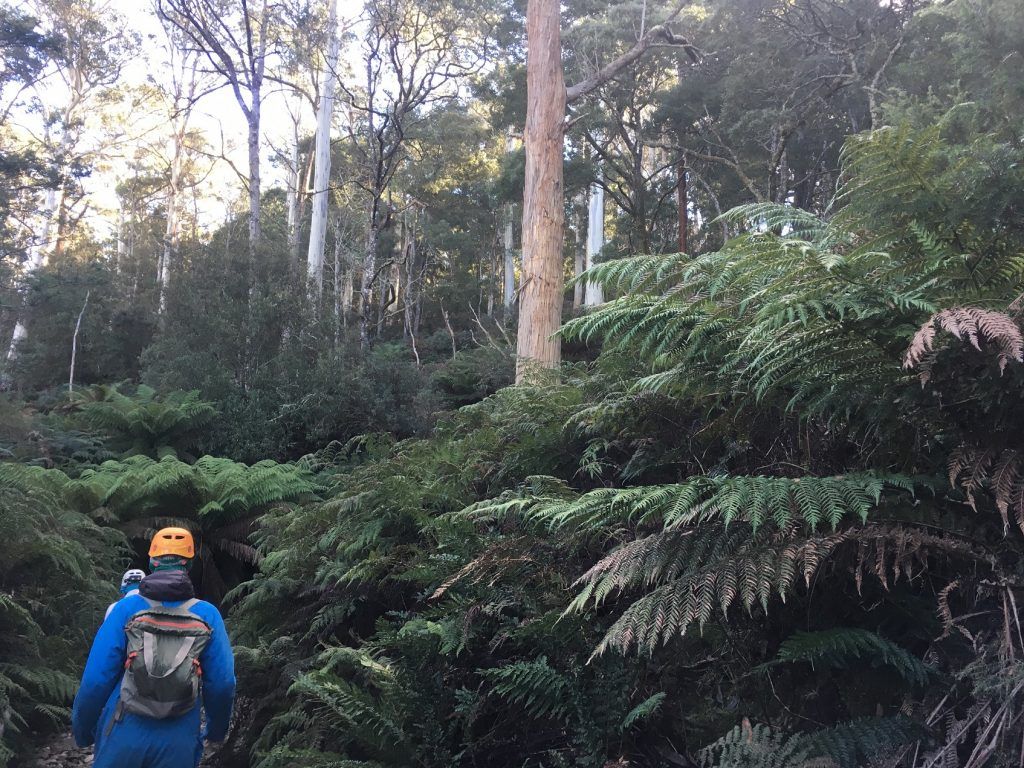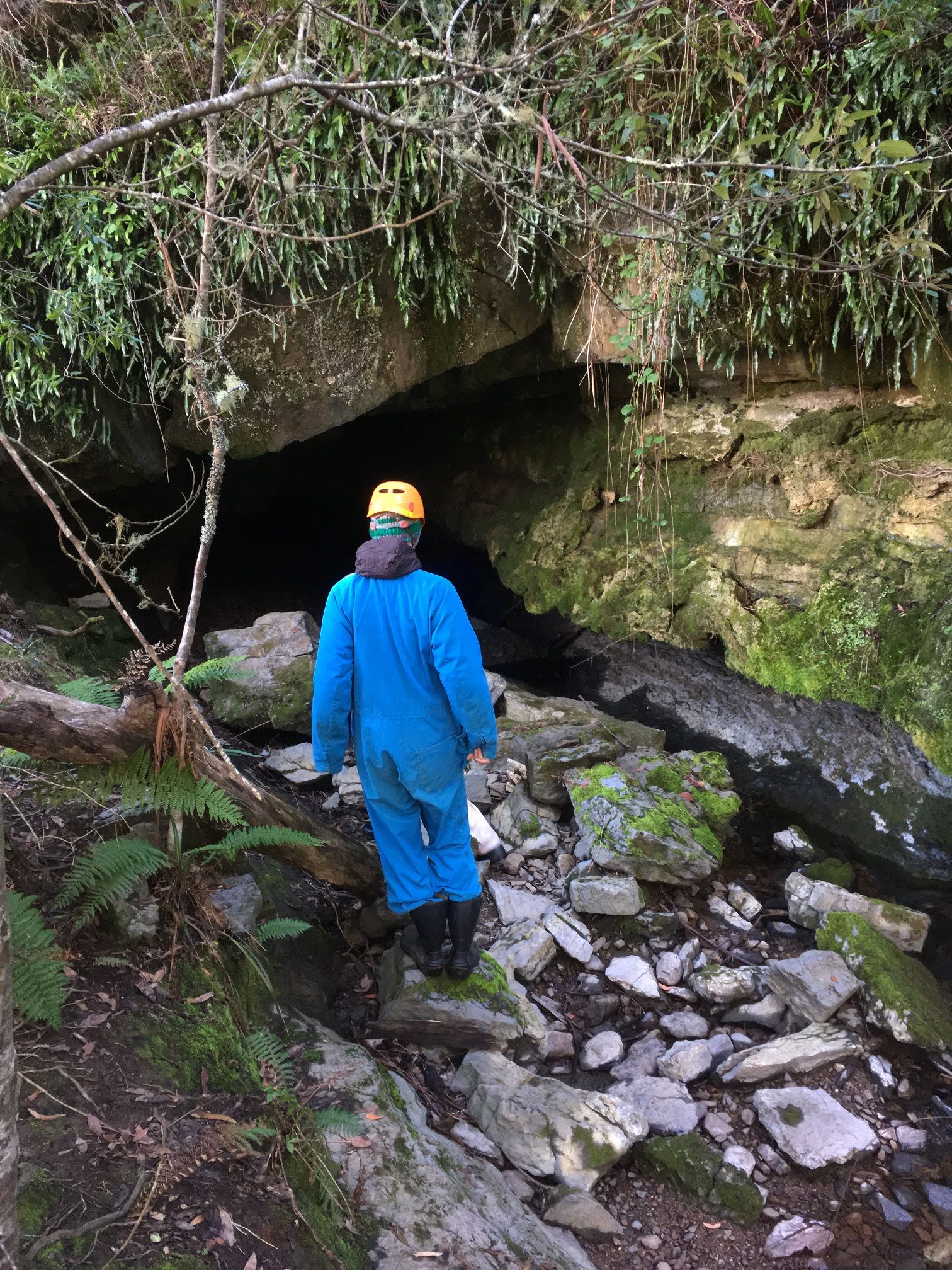 And enter we did.
At first, we couldn't see very much, but as soon as Deb got her high-powered torch out, that changed. Suddenly, perfectly random formations of limestone appear. They looked almost designed, but as if the designer had not been given a brief and was told to go nuts.
Deb points out interesting features in a variety of the caves nooks and crannies. We then came across a particular nook (or was it a cranny?) with a venomous, 8-legged resident.
Trying to conceal my nerves, I tentatively ask "So um, how poisonous is she?"
The response was a disconcertingly casual "Oh yes, very."
Have you ever been bitten?" I asked.

"Yes, " I'm told. "Afterwards, the 12th hour is the worst."
Gulp.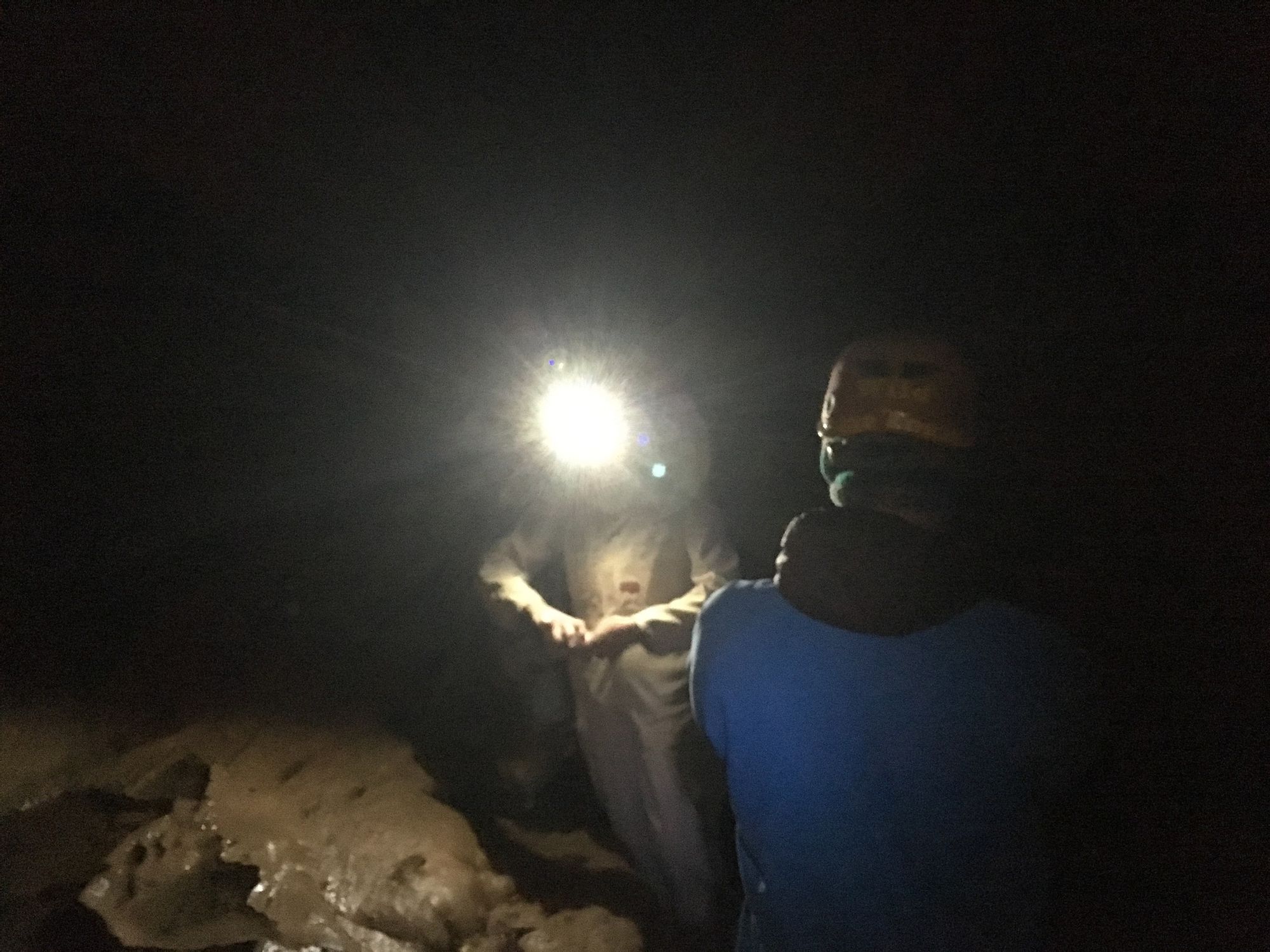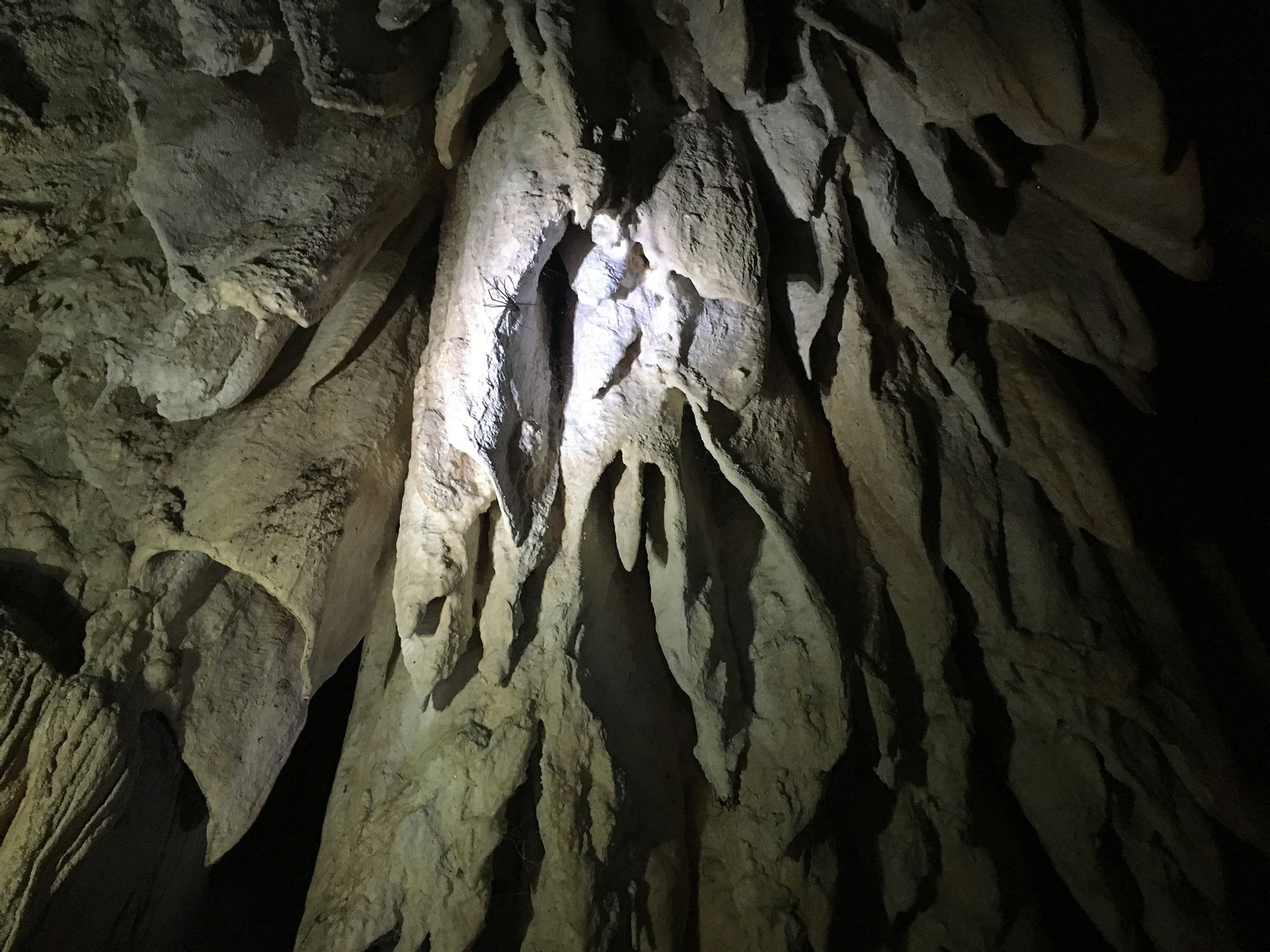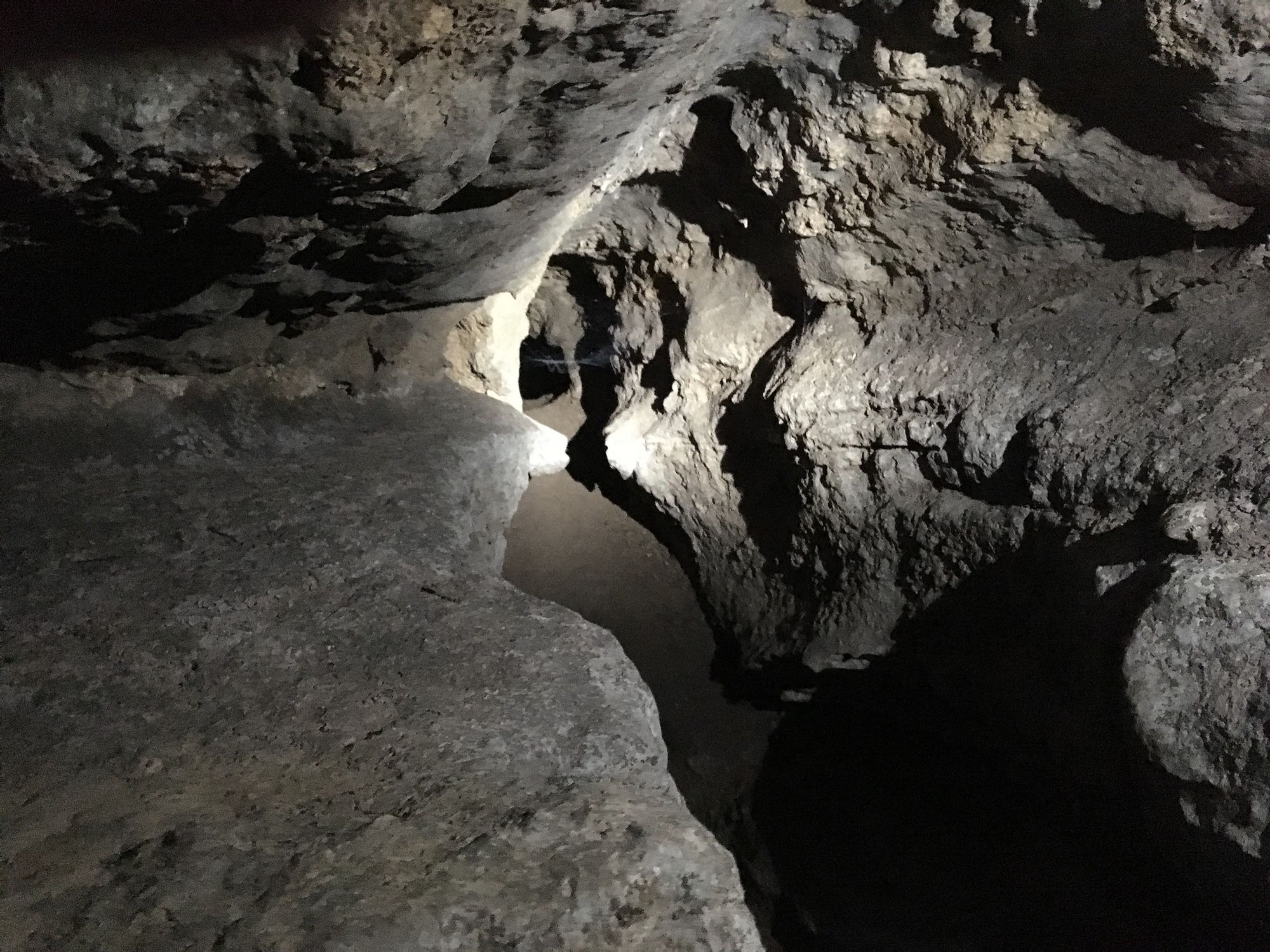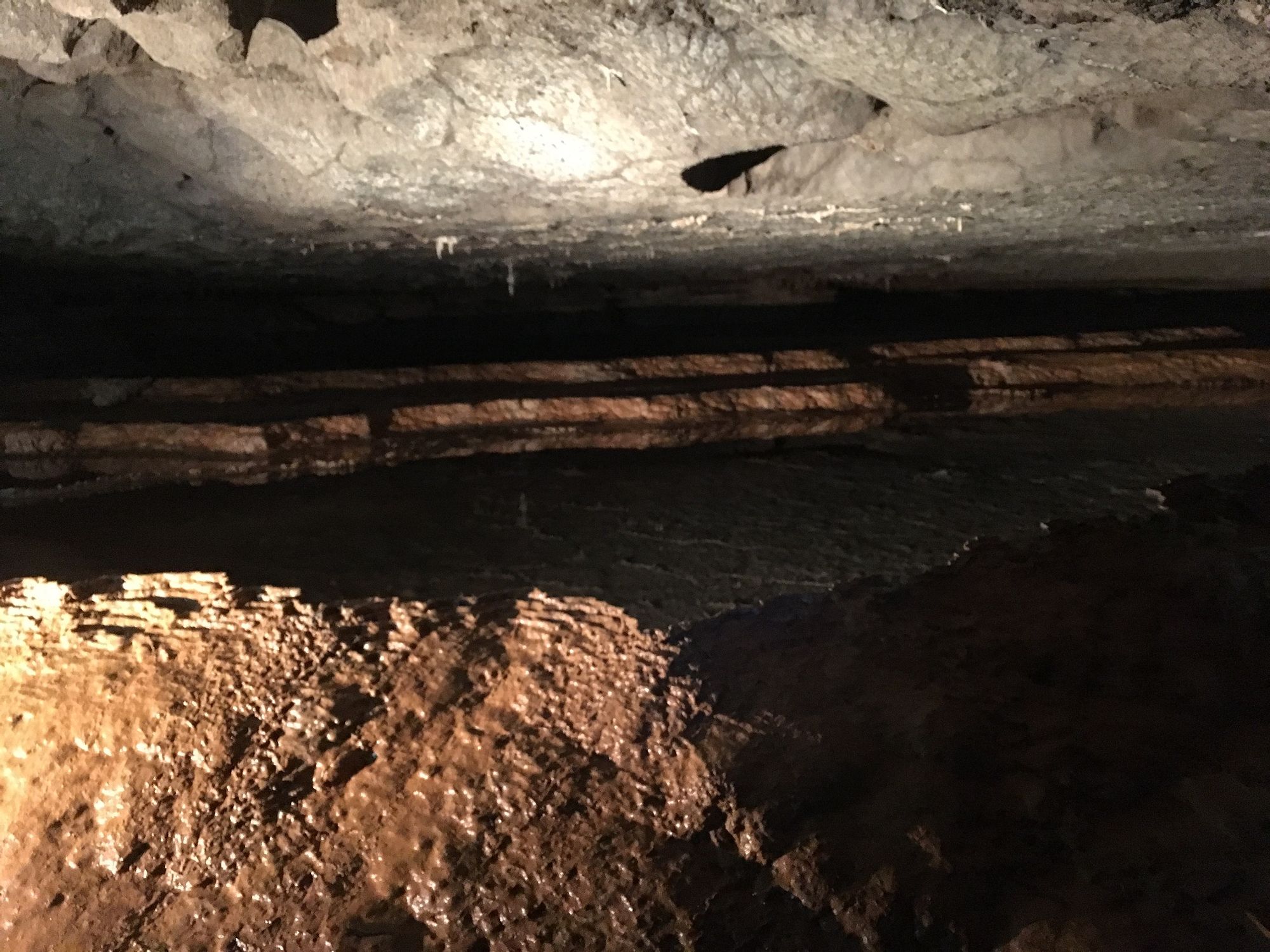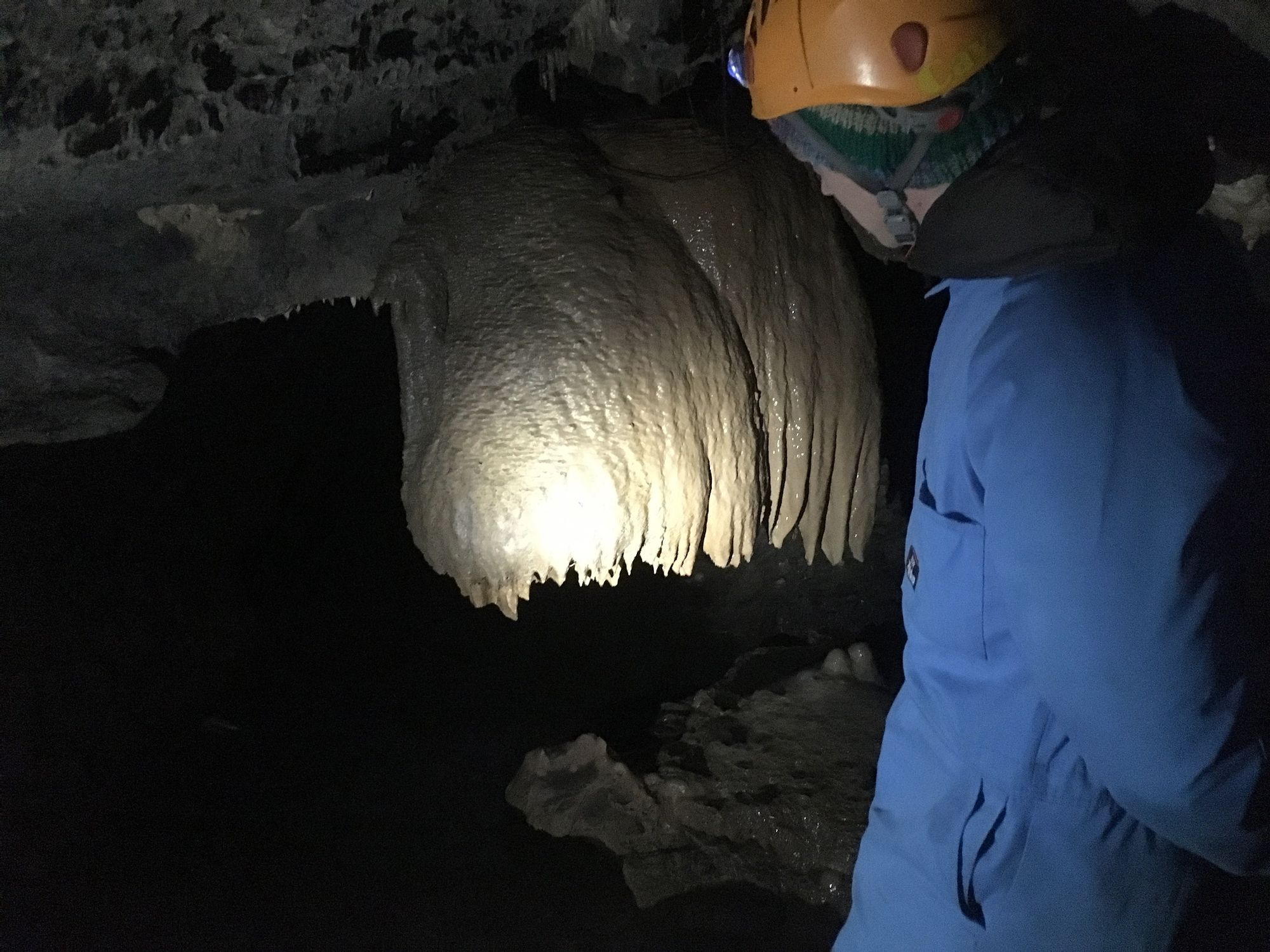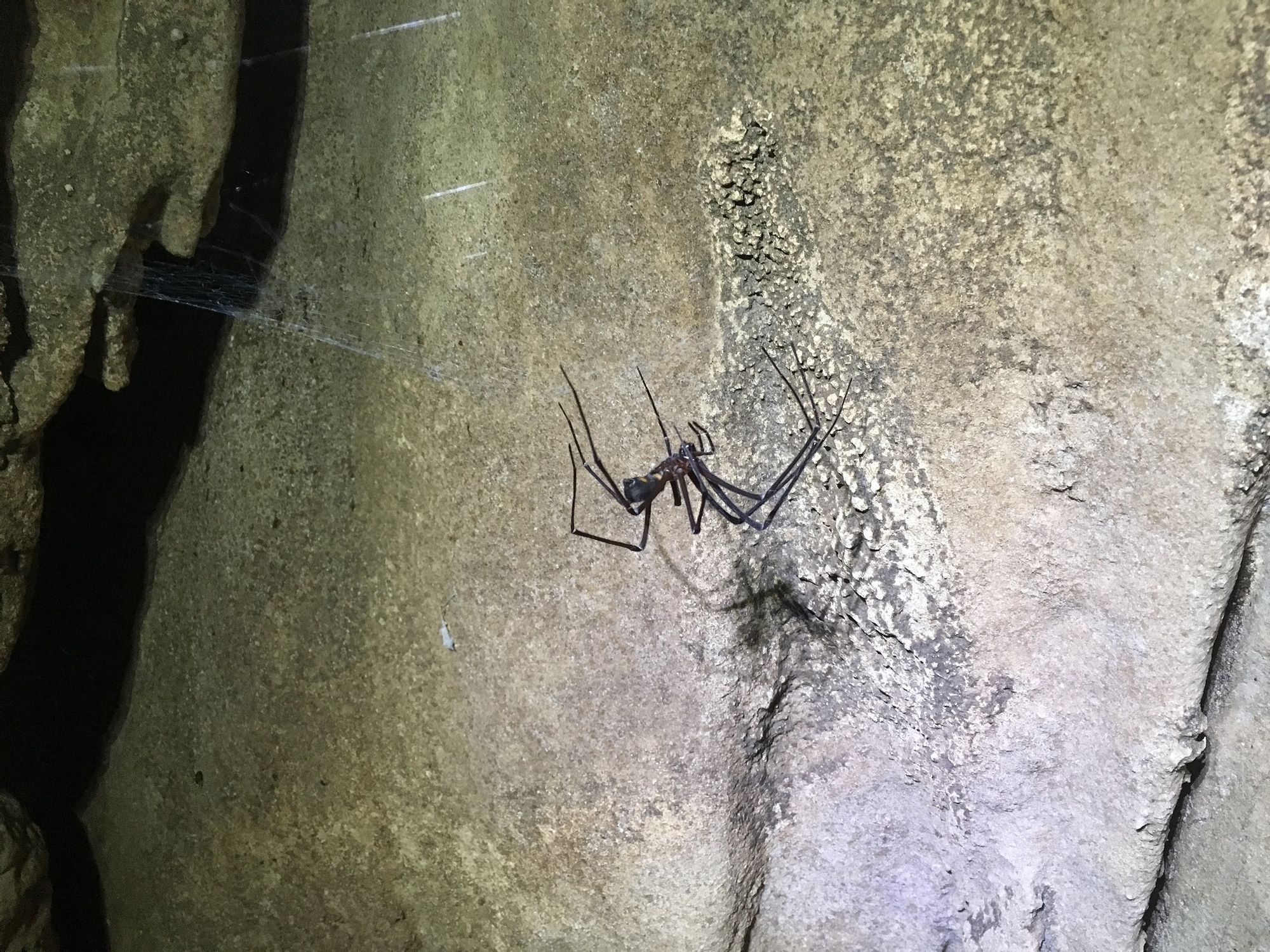 Then, as we enter a new cavern, we are told to turn off our head-lights. We do as we are told.
We are told that we are entering a glow-worm cave. As the lights go off, Deb quickly says "For the ancestors, past present and future." And out of her bag, she pulls out a clarinet, and starts to play.
We look around, and the cave is completed illuminated by individual points of light, varying in strength. My colleague Guido and I are given a pair of wooden sticks to make up percussion.
As the music is played, I'm convinced that the lights are getting stronger. Whether the glow-worms were shining brighter or my eyes were adjusting, I wasn't sure. But the effect was truly hypnotising.
We are told afterwards that sound makes them shine lighter, as it imitates the sound of rushing water entering the cave, and therefore food.
We return above ground, wide-eyed. Our eyes take a moment to adjust to the sunlight. The sun has significantly changed its position in the sky, letting us know that we had totally lost track of time.
We head back to the 4WD, our base, and Deb opens up a magnificent array of home-made and locally sourced food for lunch.
At the beginning of the day, Deb told us that people loved coming out here to "bliss out." I wasn't entirely sure what that meant at first, but after a hot coffee and cup of her delicious home-made vegetable soup, I was beginning to understand.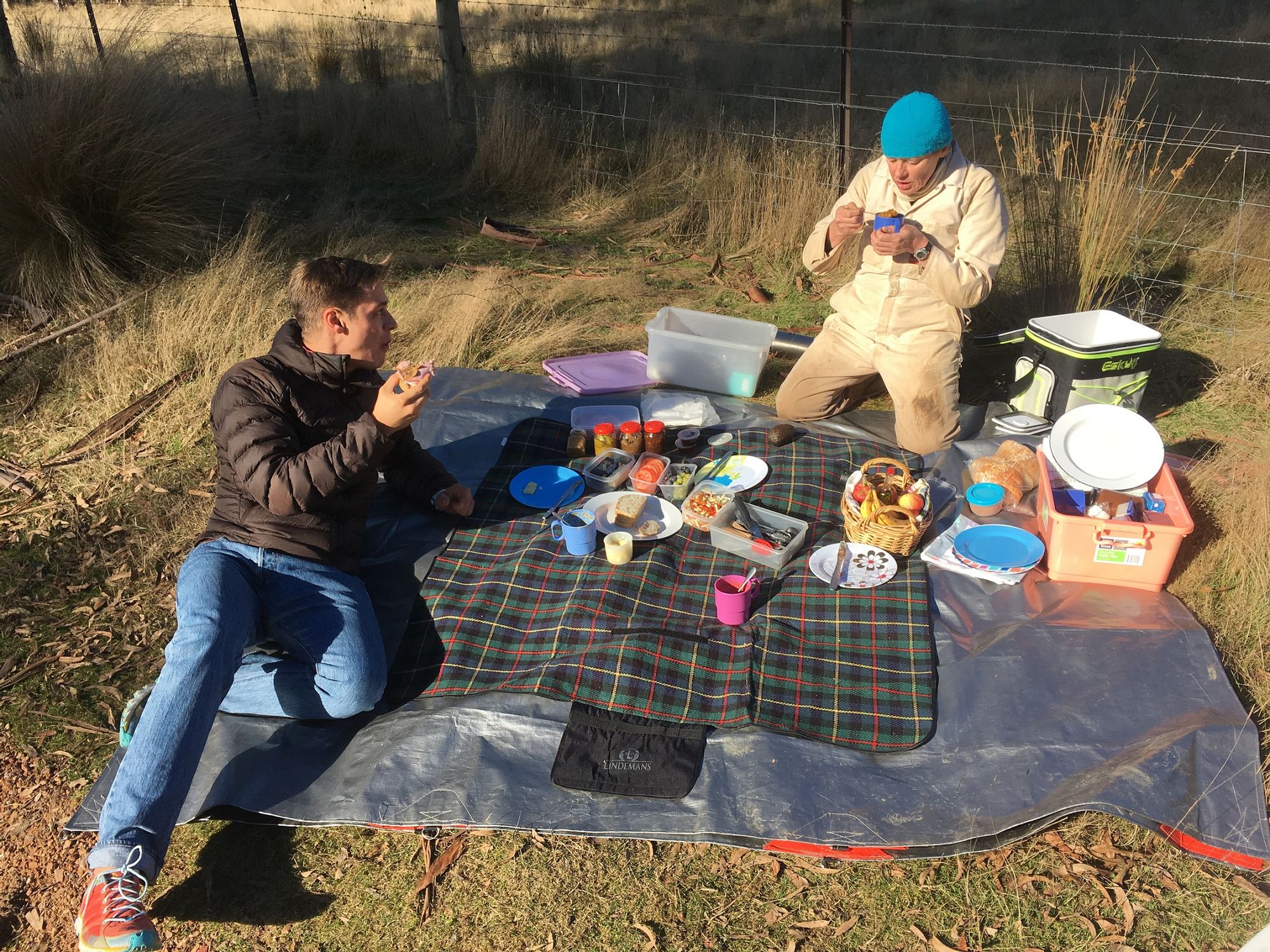 Refreshed, and adequately 'blissed out', we pack up our picnic and prepare for the next section of the day. Deb gives us a choice of a range of caves for us to explore in the afternoon.
So we both opt for that cave that Deb describes as being a 'tighter squeeze'.
We arrived at the cave's entrance. Deb wasn't lying. We had a real scramble to get down into the cave, with a few more creepy crawlies to avoid on the way. But the squeeze and risk of spider bite was more than worth it.
When we get down there, we had to wade through knee-deep water, filling our gumboots and drenching our thick socks. But soaking feet was a price I was happy to pay, because the display was incredible.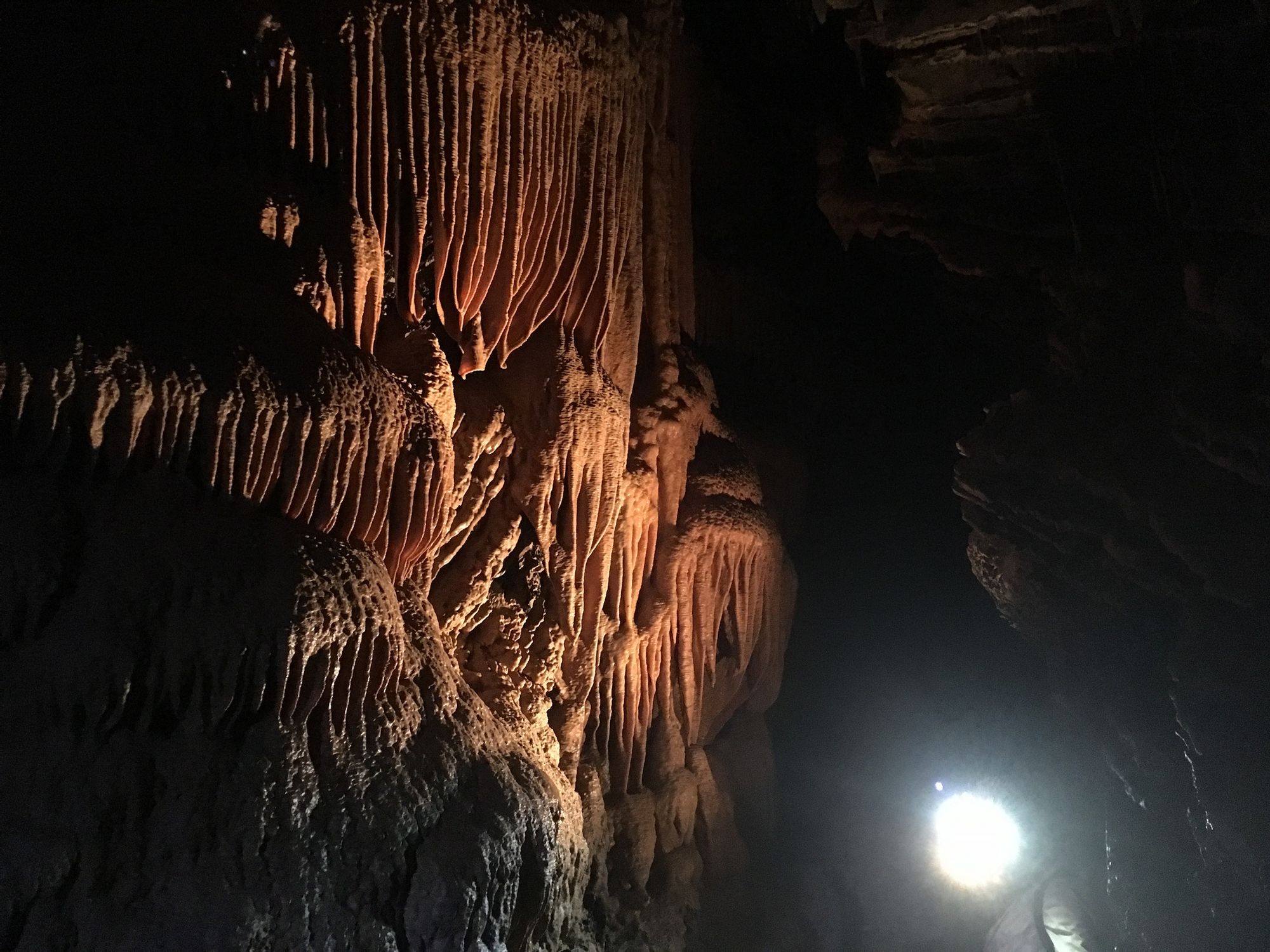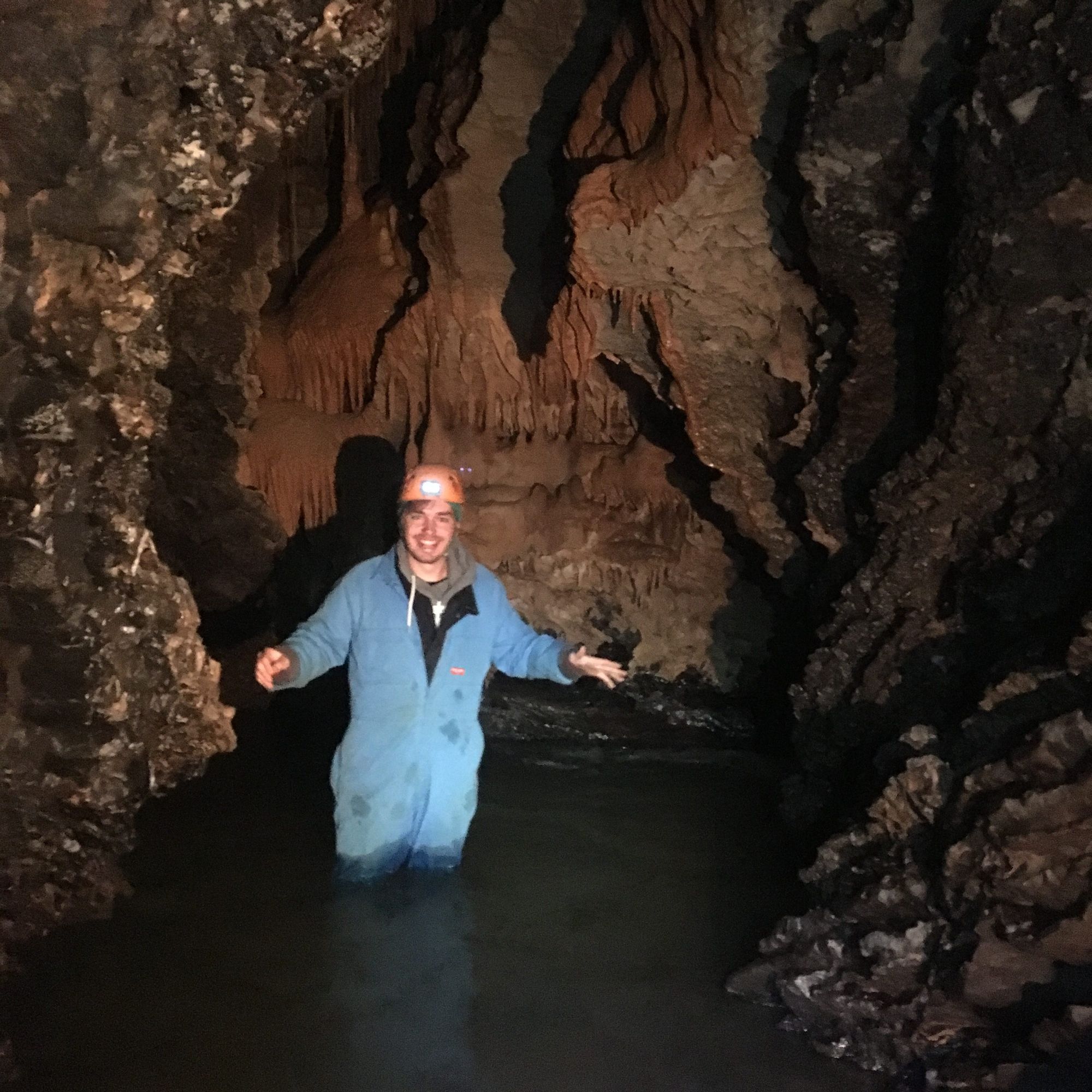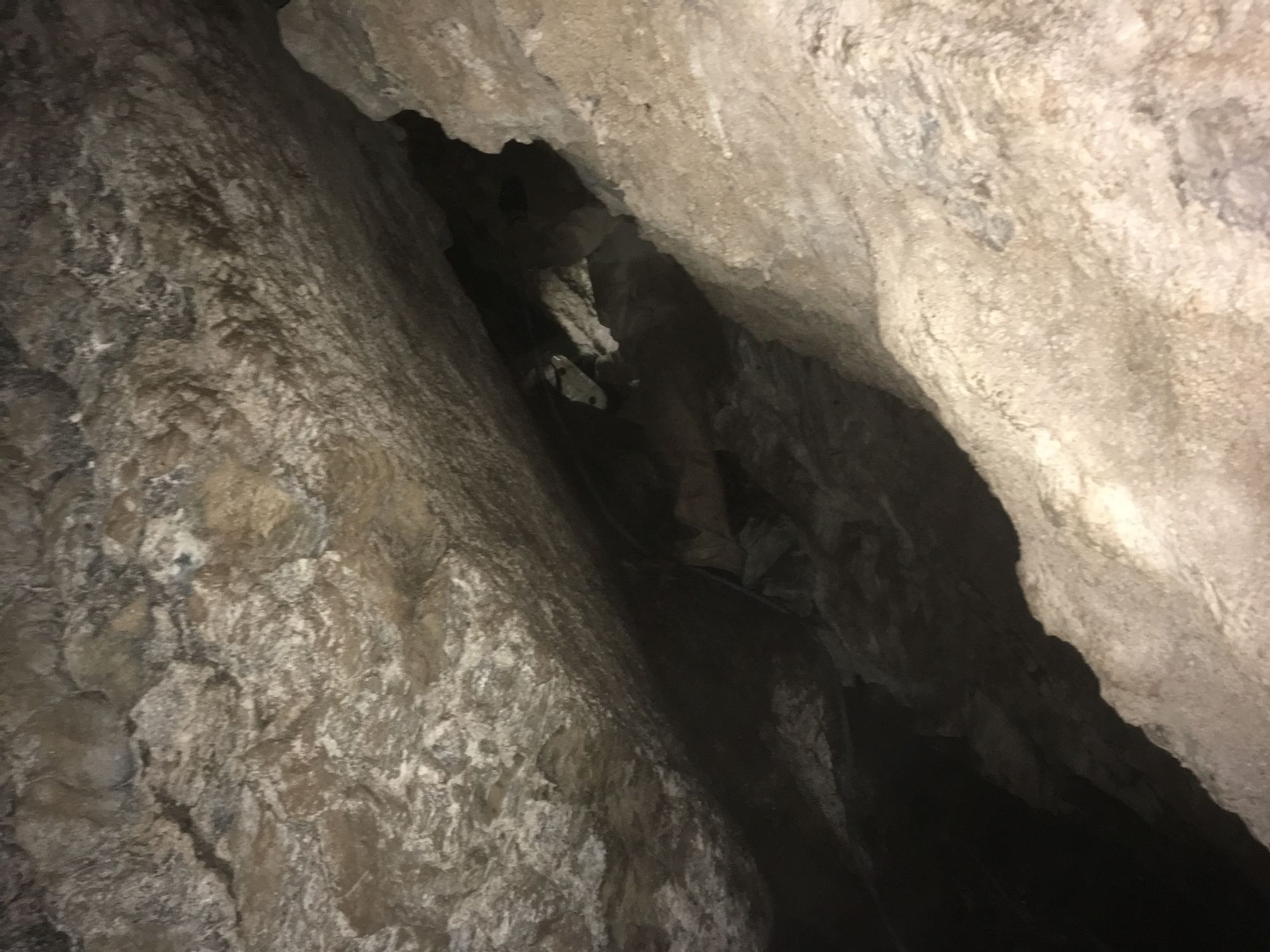 Yet again, we returned out of the cave, with sodden feet and broad smiles.
It's a tricky climb out of the cave, and we are careful not to damage any of the karst formations on the way. A bush-walk back to the car and the sun is drawing over the Eucalyptus treetops.
I managed to pick up a leech on my hand, which sucked. But needless to say, I survived.
It's safe to say that this place has had a real effect on us both. As the clear, crisp day is drawing to an end. We agree to meet Deb at the local pub for a well earned sea-food dinner.