The Early May bank holiday is the surprise holiday. Nobody – not one – in the history of mankind has ever remembered that the Early May Bank holiday exists until bam, it arrives, and you've got a long weekend ahead of you. Hurrah! This year, that means you've got 8th May 2020 off, giving you a long weekend from Friday 8th until Sunday 10th May.
Thing is, it's quite hard to organise a full on holiday last minute, so this year we're embarking on a quest. It's a quest to remind people that, yes, there is a bank holiday at the start of May. And if you remember and acknowledge that fact in advance, you can actually do some pretty great stuff with it.
> How to Turn 27 Days of Annual Leave into 57 Days off in 2020
So, if you're ready to make the most of your precious time off, then here are some awesome adventure all happening over the Early May bank holiday. If you'd like to see more, simply hop onto our calendar view and check out every adventure running over the period.
1) Packraft and Wild Camp in Finland's Thousand Lakes
This weekend is an unforgettable introduction to the 'Land of a Thousand Lakes'. Not your typical hike: you'll travel mostly along streams and lakes in small, lightweight packrafts. Your route will take you past magnificent cliffs and through ancient forests, with stops at the famous Helvetinkolu crevasse, the unique Haukanhieta dune beach, a lakeside sauna and more.
Little fact: Helvetinkolu actually translates literally as "Hell's gorge". It's nice, though. Promise. No eternal damnation awaits you here.
Trip dates: Thursday 7th – Sunday 10th May.
Days off work: One.
> Read the full itinerary for our packrafting adventure in Finland
2) Kayak and Wild Camp Remote Greek Islands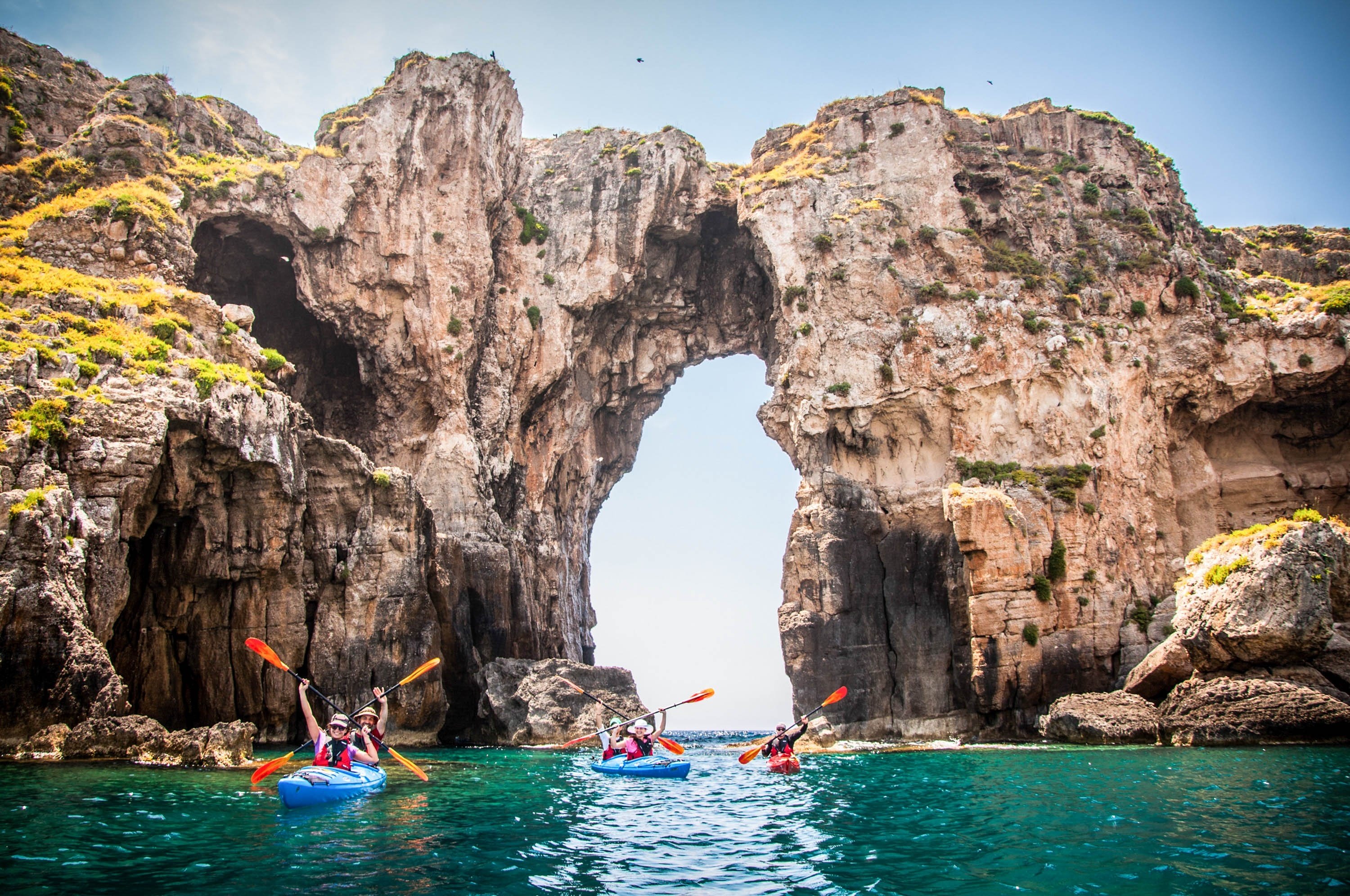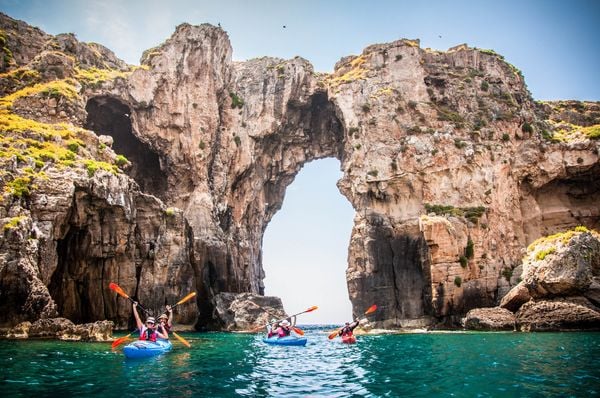 Discover remote picturesque beaches, crystal-blue coves and hidden sea caves. Wild camp on a deserted island, inhabited only by wild goats. Visit the stunning private island of Scorpios. Count shooting stars as you snooze under the milky way. Snorkel in clear turquoise waters, eyes peeled for sea turtles and dolphins, and dine on traditional Greek food, fire-cooked in the evenings.
Little fact: Scorpios was owned by tycoon Aristotle Onassis, a Greek shipping magnate who amassed the world's largest privately owned shipping fleet and was one of the world's richest and most famous men.
Trip dates: Wednesday 6th – Sunday 10th May
Days off work: Two
> Read the full itinerary for kayaking and wild camping the remote islands of Greece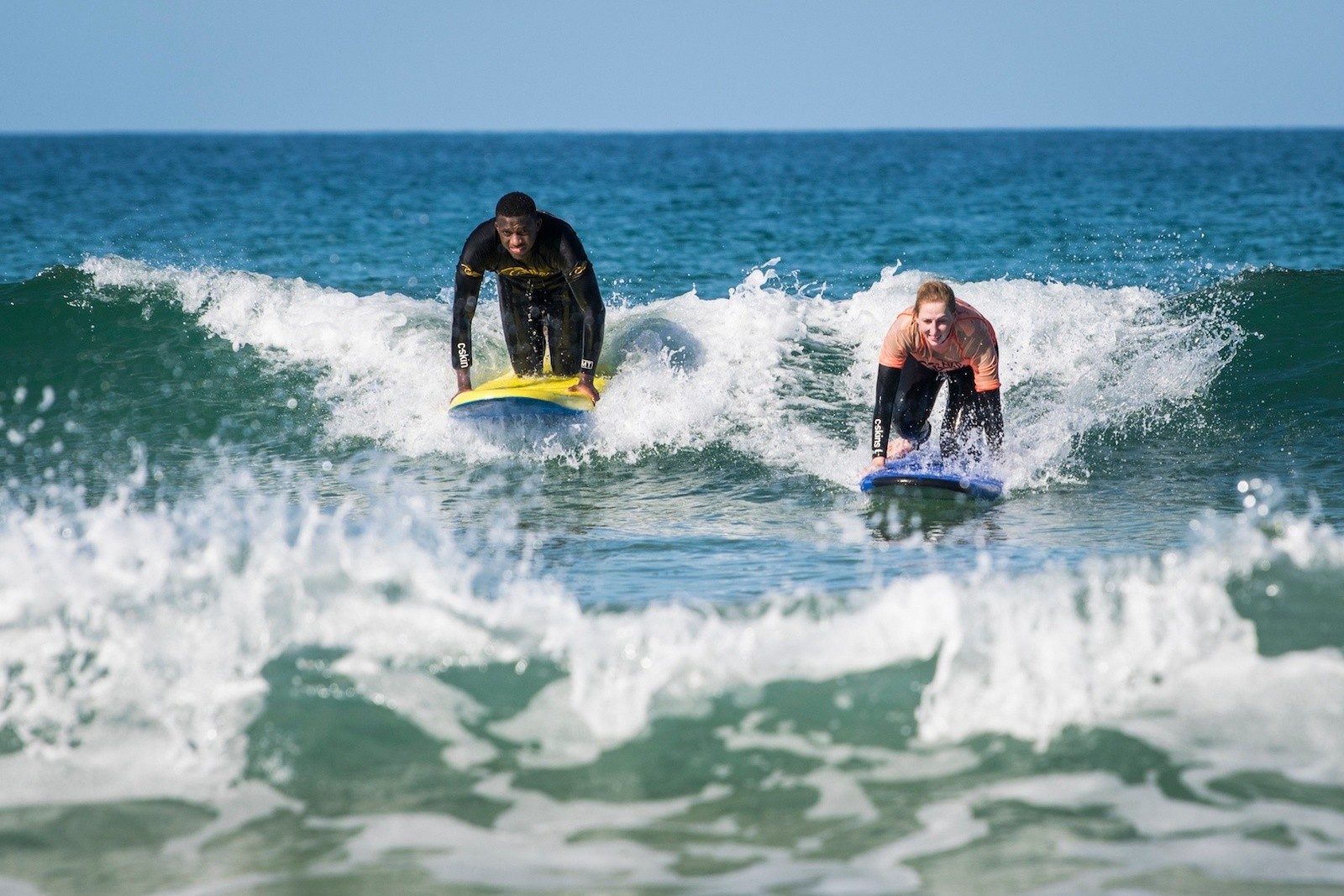 An awesome woodland retreat packed with energising surf and restorative yoga. You'll hit the Cornish coast for expert-led group surf lessons tailored for beginners and avid surfers alike. Your R & R time will be spent at the peaceful woodland camp where you'll unwind and recharge with outdoor yoga sessions and sleep beneath the stars in luxury bell tents.
Little fact: Fistral Beach is considered to have some of the best surf in the country, with many of the big UK comps taking place here.
Trip dates: Saturday 9th – Sunday 10th May
Days off work: 0
> Read the full itinerary for our Surf, Yoga and Wild Camping retreat right here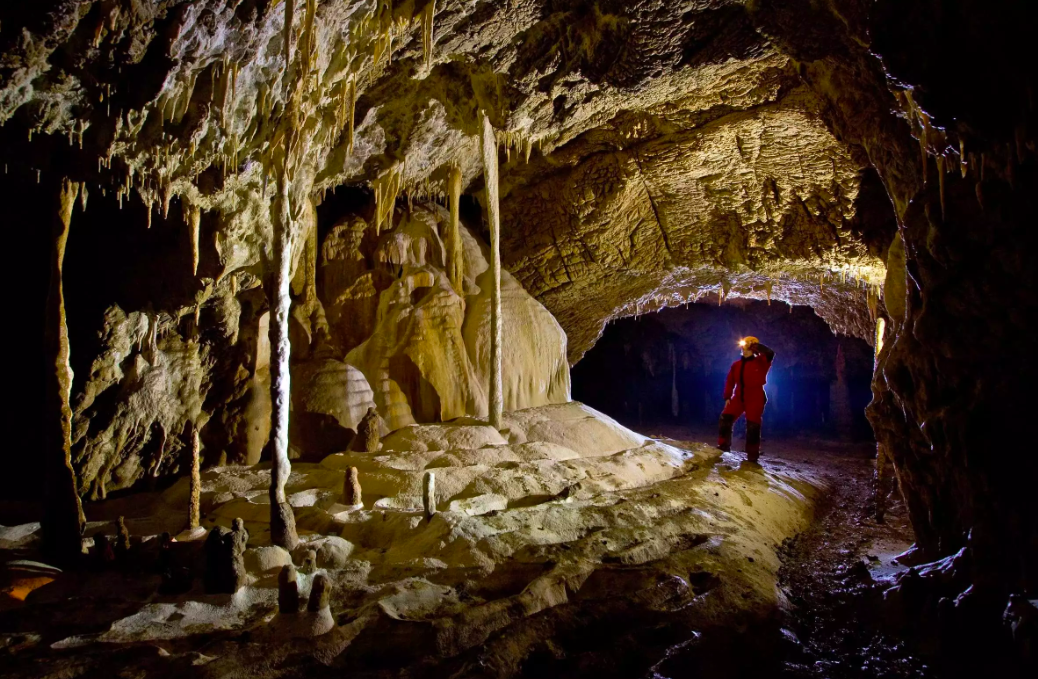 Take on a wild weekend in the Western Carpathians of Romania. Go caving to explore huge karst cave systems and crystal mines. Hike through the beautiful Romanian countryside, home to an abundance of animals and rare plants, and mountain bike through the deep valleys of the Carpathians. There are certainly worse things to do with your weekend!
Little fact: The Western Carpathians are known as The Mountains of the Sunset. Which is bold in a way, given that the sun sets over every mountain range in the world, every single day. But we like to think it sets especially well over the Western Carpathians.
Trip dates: Thursday 7th May – Sunday 10th May 2020
Days off work: One
> Read the full itinerary for Caving, Hiking and Biking in Romania
If you've got summit fever, why not add Morocco's Mount Toubkal – the highest point in North Africa – to your list of achievements. Starting in the charmingly chaotic souks, gardens and plazas of Marrakech you'll ascend the Toubkal Valley, pass through traditional Berber villages and stay in a mountain refuge, arriving in time to catch the sunrise of a lifetime from the 4,167-metre summit.
Little fact: On a good day you can see all the way to the Sahara Desert from Mount Toubkal. On a bad day, you can Google it.
Trip dates: Friday 8th – Monday 11th May
Days off work: One.
> Read the full itinerary for our Mount Toubkal climb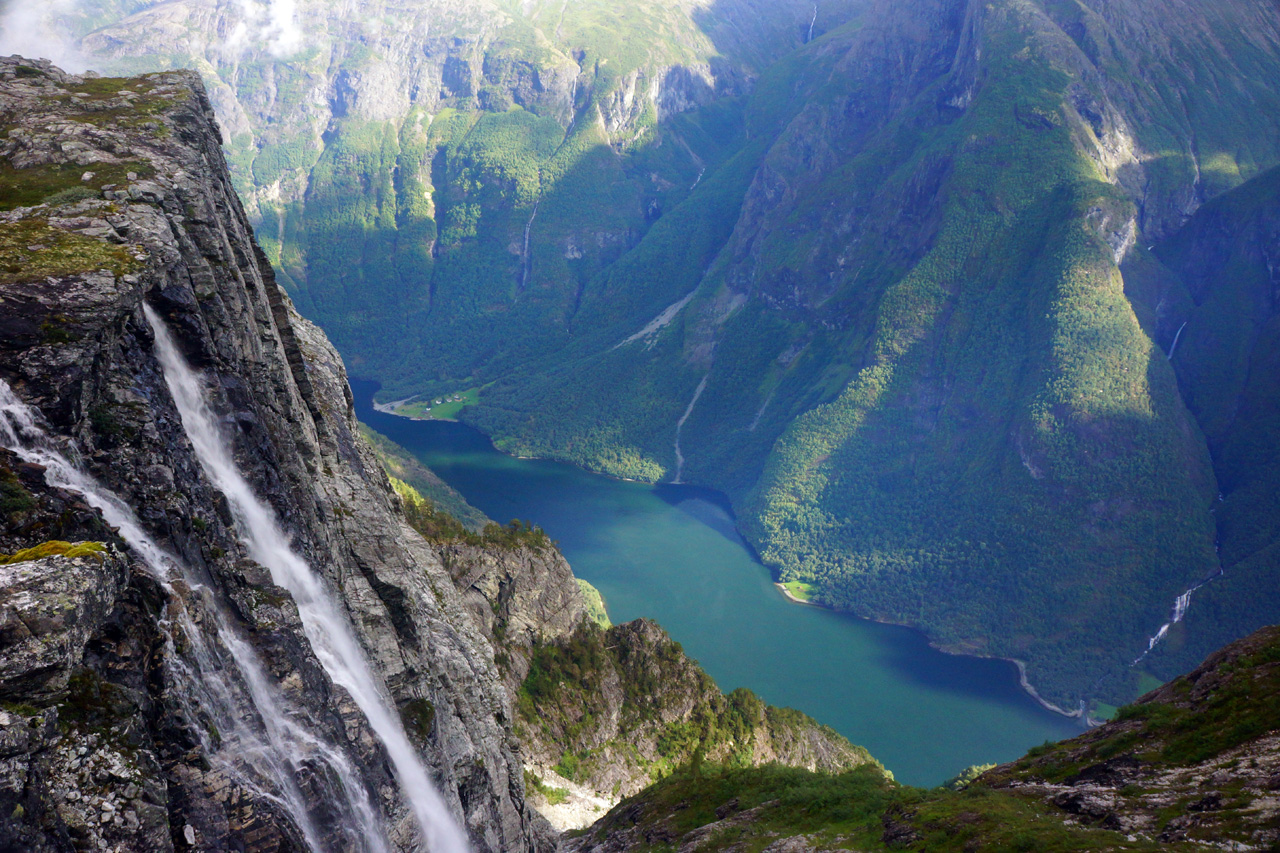 Spend the bank holiday weekend on our most wish-listed adventure, as you paddle, trek and camp around the Nærøyfjord UNESCO World Heritage area. From the country's adventure sports capital of Voss, you'll paddle along a serene fjord, then hike into the surrounding highlands, before spending the night in remote areas accessible only by boat.
Little fact: Nærøyfjord is the narrowest Fjord in Scandinavia, but arguably one of its most beautiful.
Trip dates: Friday 8th – Sunday 10th May
Days off work: None.
> Read the full itinerary for the kayak, hike and wild camp adventure in the Norwegian Fjords
7) Raft, Kayak and Hike Albania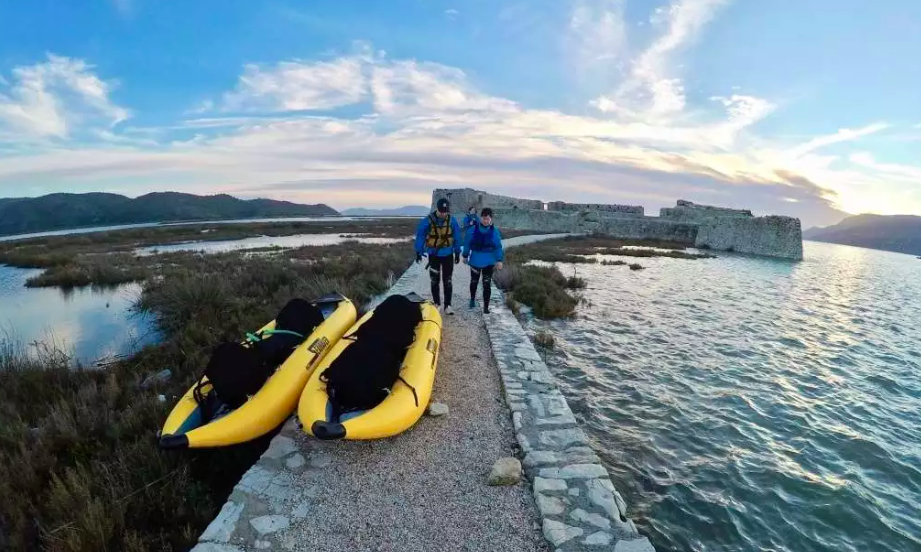 Albania is an undiscovered adventure destination that is steeped in history. Help to preserve its natural biodiversity by experiencing it first-hand, rafting on the Vjosa river. The Vjosa River has faced threats from a hydroelectric dam, which could have a devastating impact on the livelihood of the river's locals and endemic species. Over three days you'll kayak to breathtaking beaches, snorkel in crystal waters, take an adrenaline ride on the free-flowing Vjosa Rive. Then hike through Albania's historic cities and villages with guides who have worked to protest that dam and keep the beauty of the Albanian nature in tact.
Little fact:The Vjosa River in Albania is one of Europe's last living wild rivers, and one of the least explored river systems on the continent.
Trip dates: Friday 8th – Sunday 10th May
Days off work: None.
> Read the full itinerary for the raft, kayak and hiking expedition in Albania
8) Wildlife Adventure in the Remote Peruvian Rainforest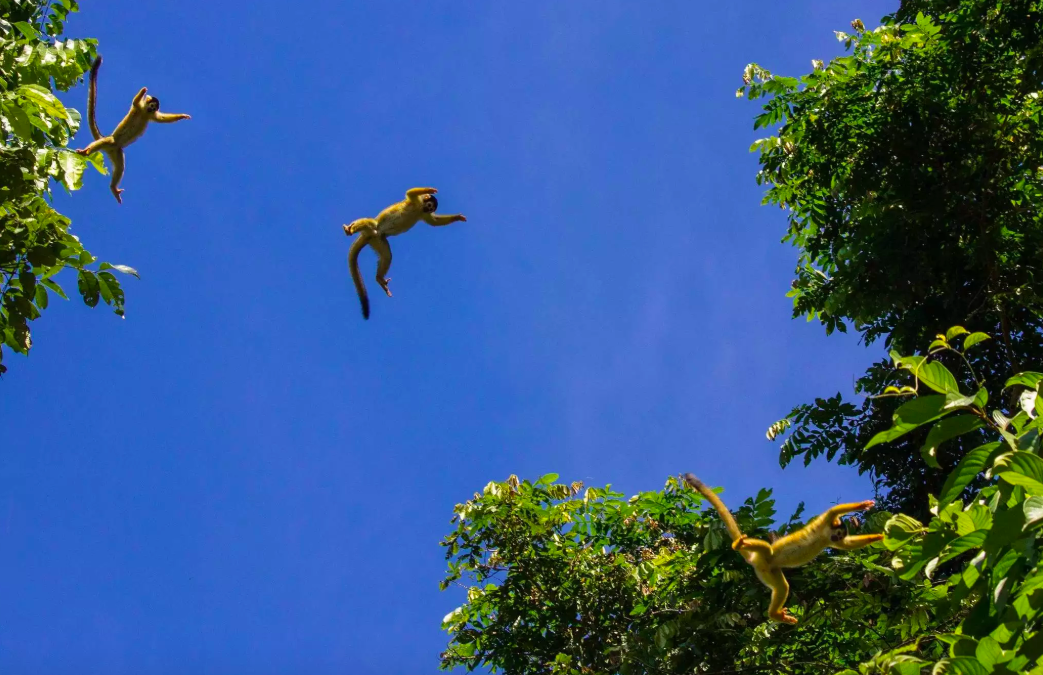 On this seven-day eco-adventure, you'll experience rainforest conservation first-hand in the remote Manu Biosphere Reserve, a UNESCO World Heritage Site in beautiful Peru in South America. Along the journey, your experienced guides will show you Peru's historic capital and unveil the weird and wonderful wildlife of the rainforest.
Little fact: Over 160 species of mammals have been reported to live in Manu Biosphere Reserve.
Trip dates: Monday 4th – Sunday 10th May
Days off work: Four.
> Read the full itinerary for the wildlife adventure in Peru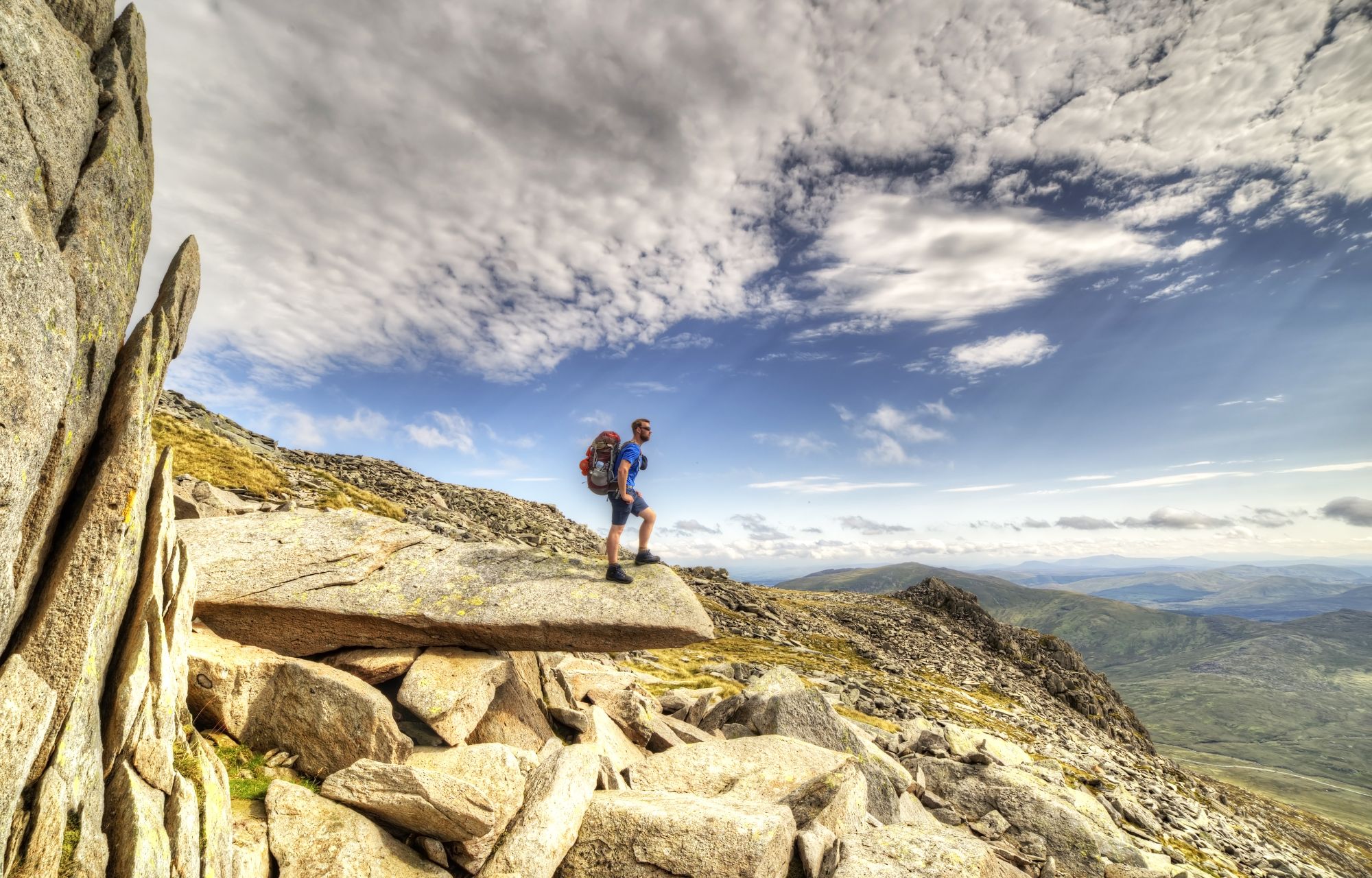 15 mountains. 4000m of gain. 1 incredible weekend. That's what awaits you in Snowdonia, home of the highest mountains in Wales. Hike and scramble through the Carneddau, Glyders and Snowdon ranges, ascending ridges and linking peaks in rapid succession. Add to that the stellar views and natural beauty of Snowdonia and you're in for a strenuous but memorable weekend.
Little fact: There are a full 1,497 miles of public footpaths in Snowdonia National Park. A number which is sure to frustrate people who like round numbers. So close.
Trip dates: Friday 8th – Sunday 10th May
Days off work: None.
> Read the full itinerary for our 15-peak hike in Wales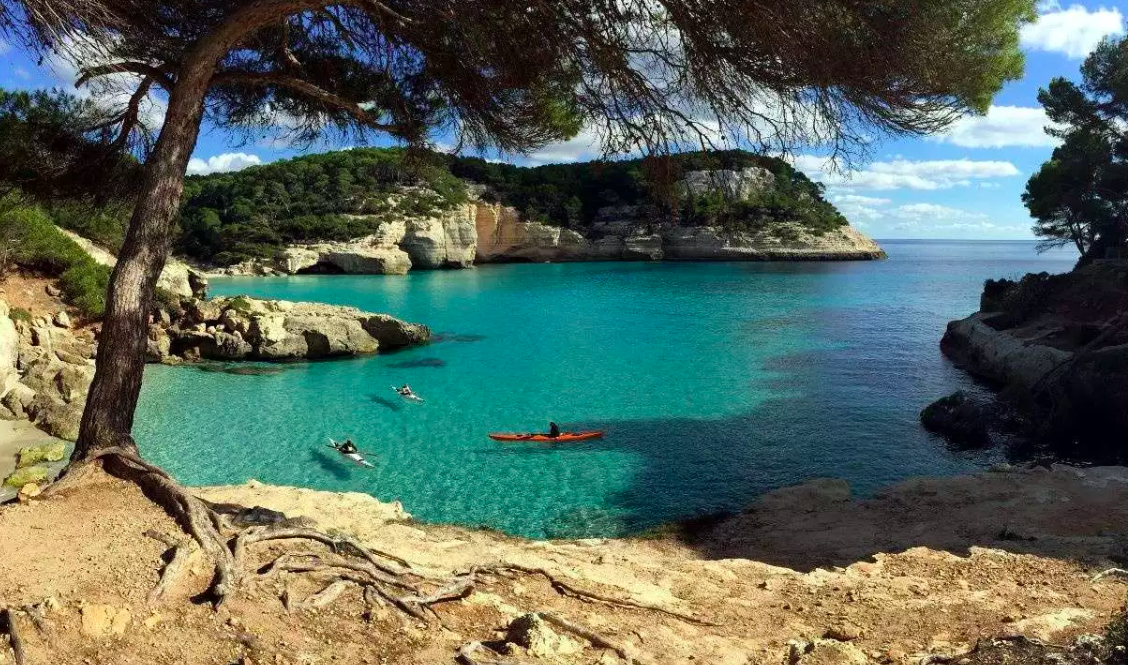 Navigate 210 km of Menorca's spectacular and varying coastlines on a magical seafaring adventure. Stop to swim in turquoise waters, rest on pristine beaches, pull up in concealed coves and explore hidden limestone caves. Eight days of adventuring, five days off work.
Little fact: Menorca is where mayonnaise originated. Not sure what you're meant to do with that fact, but there you go. Have it. Stick it on your chips maybe?
Trip dates: Monday 4th – Monday 11th May
Days off work: Five.
> Read the full itinerary for our kayaking trip in Menorca
Already tied up in May? Why not check out the rest of our unique adventure holidays: proper adventures, for busy people.