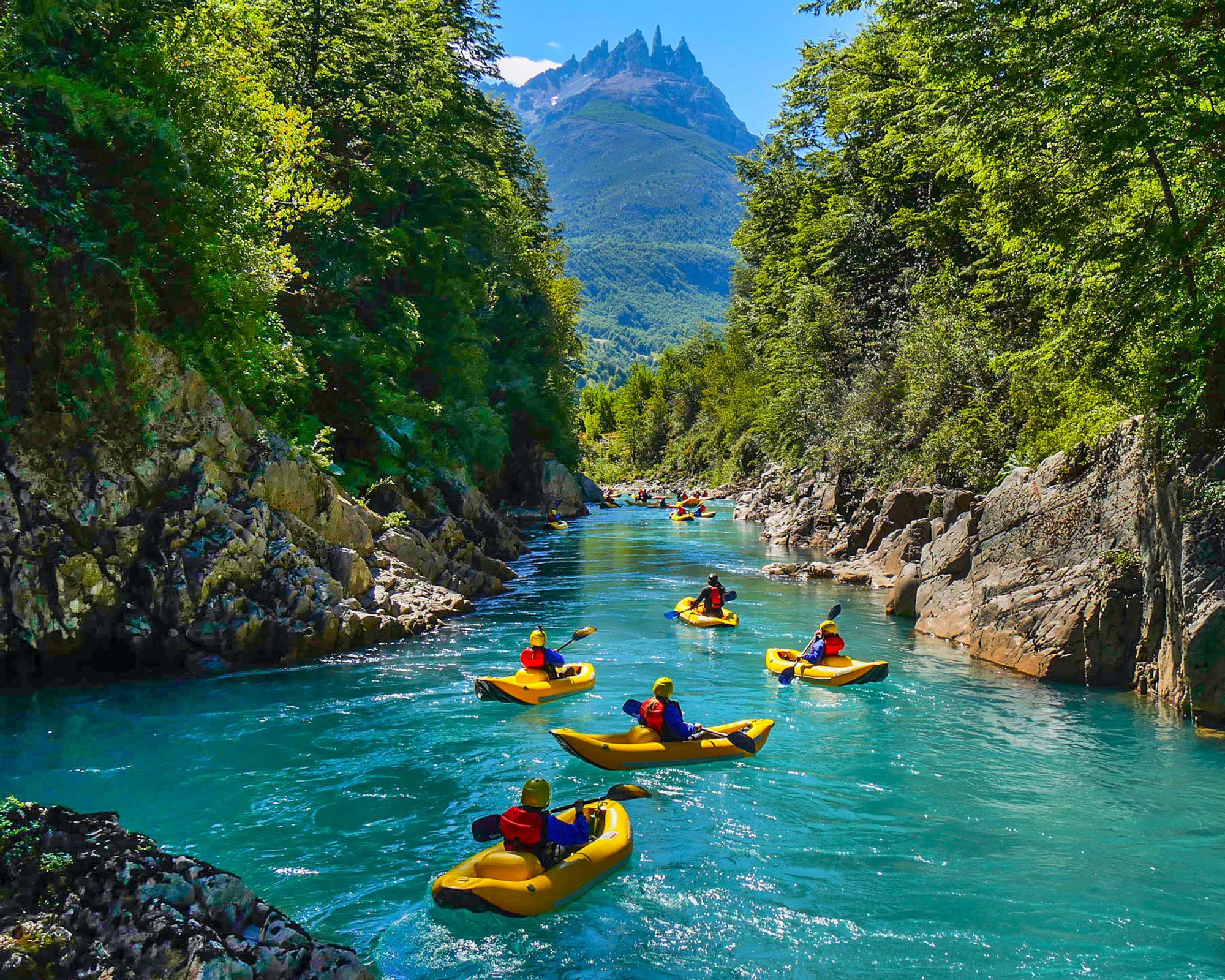 Earth River has pioneered rafting trips around the world, discovering classics like Patagonia's Futaleufu and Canada's Magpie. Now they are trying to protect them. Here we find out how our Adventures for Good hosts go about it and how your adventure helps.
Eric Hertz, one of the founders of Earth River, set up the company almost 30 years ago with an ambition to:
discover new incredible places to take people rafting
hire local people in the areas we visit
work with local communities to protect river resources
help to protect any river in the world, where our knowledge and experience can make a difference
He tells us about his lifelong dedication to preserving the Wild Rivers of North and South America.
Tell us about your mission?
Earth River are an adventure travel company who dedicates a significant amount of time, energy, resources and money towards the protection of rivers.  We are currently trying to protect the Futaleufu river corridor in Patagonia, as the river has no protection from dams or other forms of adverse development.
Sounds amazing, where do you start?
Since 1990, Earth River has been leading or participating in conservation campaigns to protect wild rivers in North and South America. We do this by sharing threatened river resources with politicians, media and the local communities who live along them in an effort to educate them about what's at stake if the rivers are dammed.
We also spearheaded efforts to protect Patagonia from water borne invasive species and founded the first outfitter initiated land trust. This work has been funded using the profits from our adventure trips and in some cases we run special expeditions to raise money for conservation work.
We have planned, funded and run over a dozen environmental awareness trips on the Bio Bio and Futaleufu Rivers in Chile, the Great Whale and Magpie Rivers in Quebec and Headwall Canyon in British Columbia. Earth River helped fight the damming of the Bio Bio, but despite best efforts this was lost to hydropower in 1998.
"Eric Hertz has devoted his life and his company's resources to saving some of the world's last great white-water, wilderness rivers." Robert Kennedy Junior.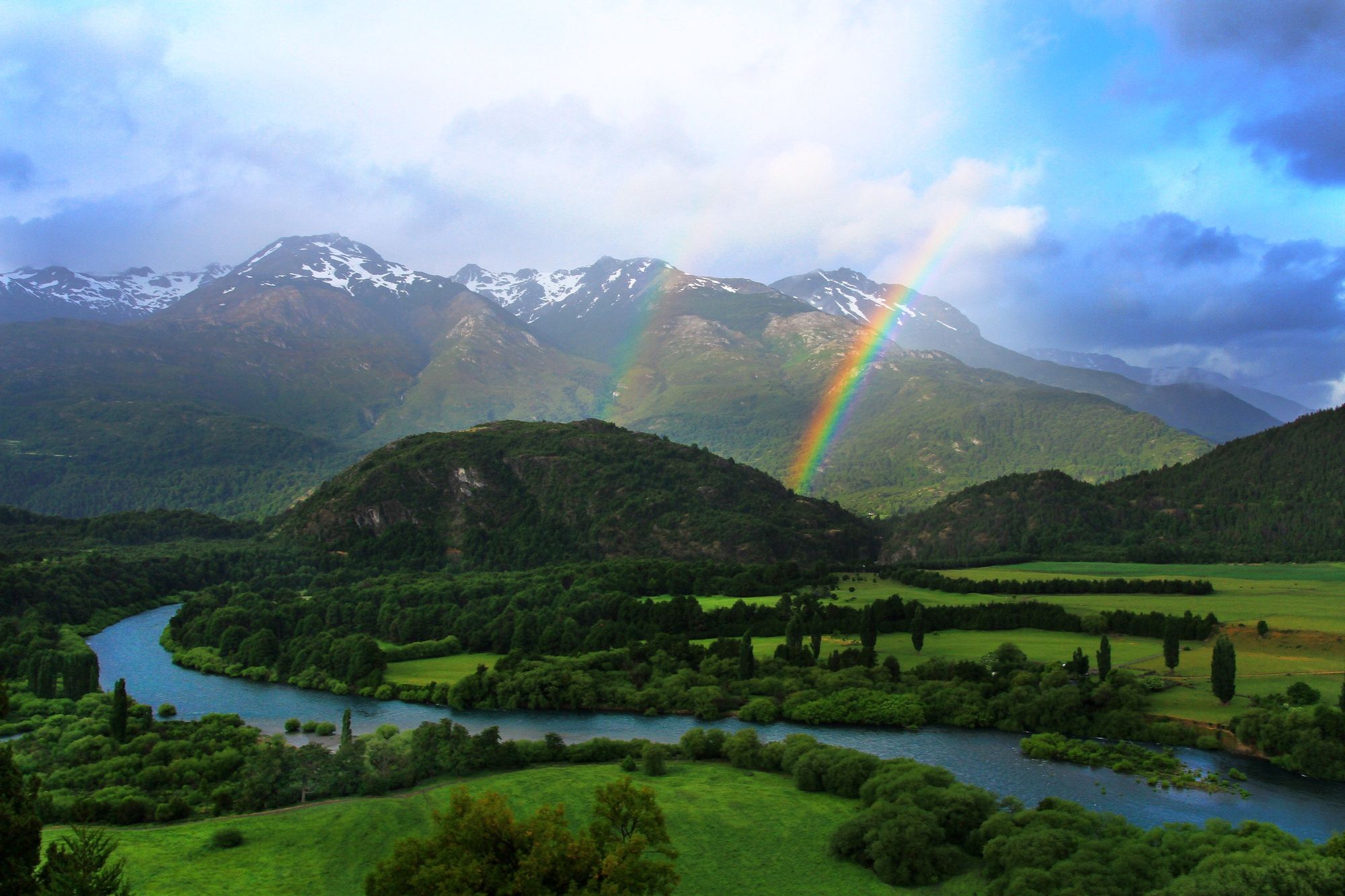 It is possible to succeed in stopping rivers being lost to hydropower?
Of course – we've had some great successes but it takes a long time and a lot of patience. In the late eighties, we stumbled across the Great Whale River in northern Quebec. The Great Whale tumbles 225 miles towards James Bay, and was scheduled to be dammed. With the help of a $5 billion investment from New York State, Hydro Quebec planned to dam the river, turning it and its tributaries into artificial lakes and displacing most of the Cree Nation living in the area.
So in 1992 we invited a group of New York state legislators to raft the river and meet the people the dam would displace."We were on the river a week and every night we slept in teepees, ate moose meat and talked with the Cree," says Hertz's close friend Robert Kennedy Jr., who was on the trip. "The legislators saw how important it was to save the area." New York Sen. Bill Hoyt eventually killed the investment contract with the help of other politicians who rafted the Great Whale with Hertz, essentially putting a halt to the hydro project.
Tell us more about what you are doing to help protect Patagonia's Futaleufu River?
We founded the Futaleufu Trust, a movement to buy land around the river and fight unwanted development. Instead of displacing people, as hydro-development would, we have encouraged people living on the Futaleufu to dig deeper roots.
If the people leave, the place changes. Unfortunately, most of the young people in the surrounding countryside leave to find work. Rafting gives them a reason to be proud of their homes. Today all the young kids want to grow up and be raft guides.
"Earth River has bought and helped conservation minded clients buy dozens of significant properties along Patagonia's Chile's Futaleufu River to keep them out of the hands of developers, land speculators, and the hydro-electric company, insuring that the Futaleufu would not meet the same sad fate as the once world renowned Bio Bio River to the north where a land speculator acquired all the land and flipped it to the power company for profit. This land conservation effort on the Futaleufu, consisting of a tremendous amount of company resources and countless volunteer hours, is nothing short of Herculean and represents the single largest river land trust endeavour ever initiated by a commercial outfitter. By joining an Earth River tour, you are providing direct financial support for the Futaleufu land conservation and helping prevent the dams planned for the river". Ronald G. Dodson, President of Audubon International
So how can people can involved and contribute?
Come and see these places for yourself, and be inspired! Also around 50% of all the profits from our rafting and multi-adventure trips go towards funding our conservation campaigning work.
Take a look at the incredible rafting trips you can have in Patagonia and Quebec with Earth River and Much Better Adventures, and help contribute to protecting wild rivers across the world.
Editors Note: We have recently initiated our own campaign to protect the Vjosa River in Albania from the bane of damming and adverse development of hydropower. This is a worldwide issue – please help us protect our great rivers.
*Photos courtesy of Earth River.