Back in January, when we were young and naive, we thought the worst thing that would spread through the year would be the bad puns about eyesight. Dear reader: our 2020 vision was wrong. 'Good news' and '2020' aren't words that have found themselves in the same sentence an awful lot these past 12 months, but we're happy to report we finally have some good news about the year - it's almost over!
2020 started with Madonna rocking back and forth in a bathtub, calling the pandemic "the great equaliser", and ending with Christmas and New Year cancelled. Neither are hardly ideal. On top of that, we all wear masks now and we've been through more tiers than a hungover watch of Titanic. But hey, at least people have actually started washing their hands properly. So that's something.
Seriously, though. 2020 hasn't been entirely bad. Sure, it's been mostly bad, but some pretty neat stuff has happened too. There's been a lot of love, compassion and community, and this article is to highlight that. Here are 20 good news stories, mostly from nature and conservation, to give us some hope going into 2021.
1. Greta Thunberg donates one million-euro humanitarian prize
Swedish climate campaigner and founder of the School Strike for Climate, Greta Thunberg won the inaugural Gulbenkian Prize for Humanity. It comes with a hefty cash prize which, Greta being Greta, decided to give to charity. Forever inspiring!
2. Dublin became the first capital with a zero emission postal service
'An post' in Dublin became the first postal service to achieve zero carbon emission deliveries in a capital. They introduced electric trucks, and they're bringing zero emissions to other cities in Ireland too. What a delivery that is.
3. Pangolins finally got some protection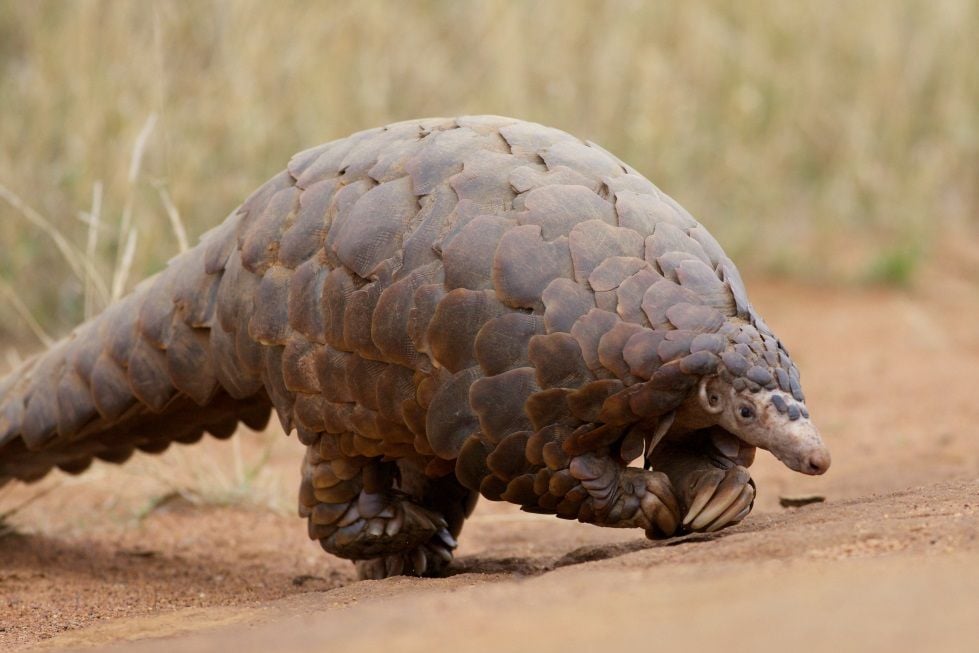 Pangolins are sadly the most trafficked animal in the world, and they're absolutely beautiful creatures. This year they got two key protections in China - a country which is one of the biggest consumers of pangolin scales. In June, they were given the highest level of protection under Chinese wildlife laws. China also removed the animal from its official list of approved traditional medicine ingredients. That's a big move. Here's hoping it makes a big impact and pangolins thrive in 2021.
4. More net zero commitments were made around the world
South Korea became the first Asian country to set a 2050 net zero emissions goal when president Moon Jae-in announced as much in October. Japan followed, and even China committed to net zero by 2060 - huge news. Argentina also committed to net zero by 2050, while Finland, Austria, Sweden, Scotland and other countries even brought their net zero dates forward. The UK pledged to reduce emission by 68% and the EU aims to reduce by 55% over the next 10 years. The ball's rolling!
5. Carbon neutrality and negativity become a mainstream topic
In August beer company BrewDog declared they'd gone carbon negative, saying they now take twice as much carbon out of the air as they emit. They've switched to wind power for breweries and bars, with plans to plant a 2000+ acre forest and call for further change in their industry. Other companies, including giants Microsoft, have come out with aims to be carbon negative by 2030, and Apple have said they aim to be carbon neutral by 2030 as well. The ins-and-outs of carbon neutrality and negativity are always intricate, but it's great to see the climate prioritised.
6. A shiny new baby panda was conceived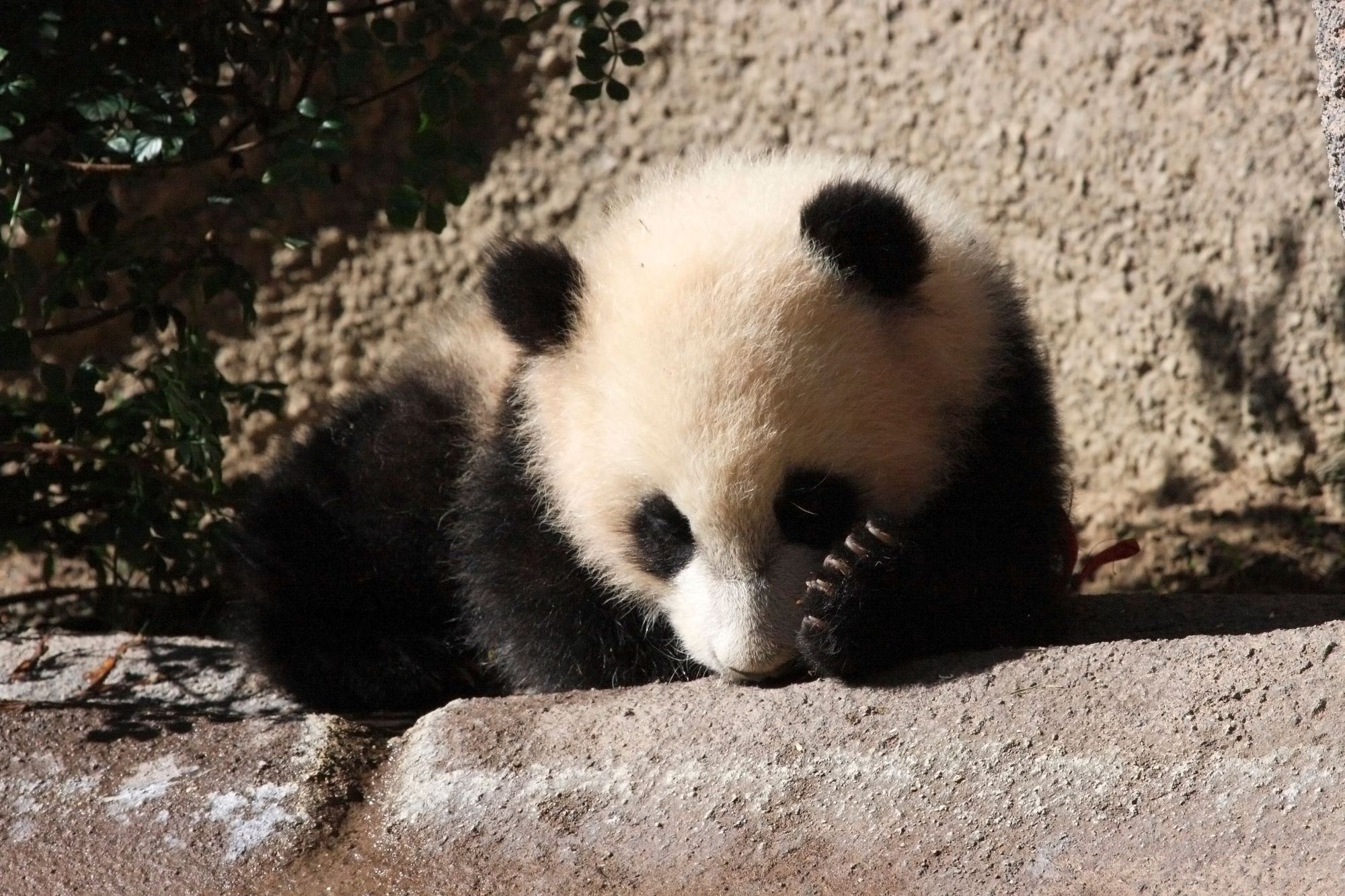 A big congratulations to pandas Ying Ying and Le Le at Ocean Park Zoo in Hong Kong in April, who made conservationists very happy indeed. According to the World Wildlife Organisation (WWO), there are just over 1,800 pandas left in the wild. The pandas mated for the first time in 10 years, which reminded us of Harry Baker and Chris Read's poetry song about the pandas in Edinburgh trying to mate. We highly recommend spending the five minutes required to listen to that here:
7. Goats took over Llandudno in Wales for a bit
This one is self-explanatory but… yeah. It is what it is, and yes, of course Kashmiri goats taking over a small town is good news. It's hilarious. This was during the height of the first lockdown, so there were no humans about. The goats took advantage. According to BBC News, "The Kashmiri goats usually venture from the Great Orme into Llandudno, Conwy county, during bad weather." The GOAT.
8. Denmark put an end to oil exploration
Denmark announced an end to all new oil and gas exploration. As the EU's biggest oil producer, it's a huge step, and sets a big precedent for other countries to follow. The move is part of a plan to phase out fossil fuel extraction by 2050. Denmark's climate minister, Dan Jørgensen, even went as far as saying: "we are now putting a final end to the fossil era." We look forward to hearing more of the same in future.
9. Hot dam! Beavers are back in Devon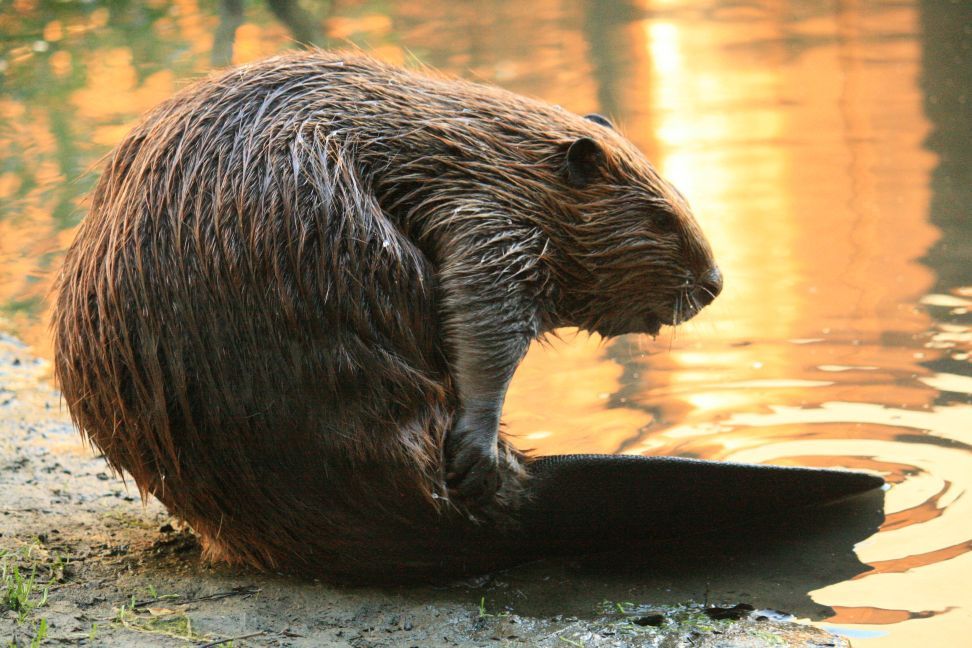 After being hunted to extinction 400 years ago, beavers have been reintroduced to Devon in the past decade or so - initially coming from an unknown source, and then, having given birth, causing controversy, as the UK government initially planned to have the beavers removed from the river. That obviously would've been rubbish, but good news! This year, they were given the "right to stay". That makes this the first wild breeding of beavers in 400 years and the first legally sanctioned reintroduction of an extinct native mammal to England. The Devon Wildlife Trust called it "one of the most important moments in England's conservation history".
10. A landmark protection moment in ocean conservation
The British territory of Tristan da Cunha created the fourth largest protected area on Earth - and the largest ever created at sea. Out in the Atlantic Ocean, the 687,000 km² spot is a sanctuary. Fishing is prohibited, as are mining and other extractive activities. Tristan da Cunha is a four-island archipelago with only 245 permanent residents. Their government announced the protected area, which will be almost three times larger than the UK, in mid-November. Around 8% of the world's oceans are marine protected areas but only 2.6% are off limits to fishing.
11. Coral-saving crabs ready to be deployed in Florida Keys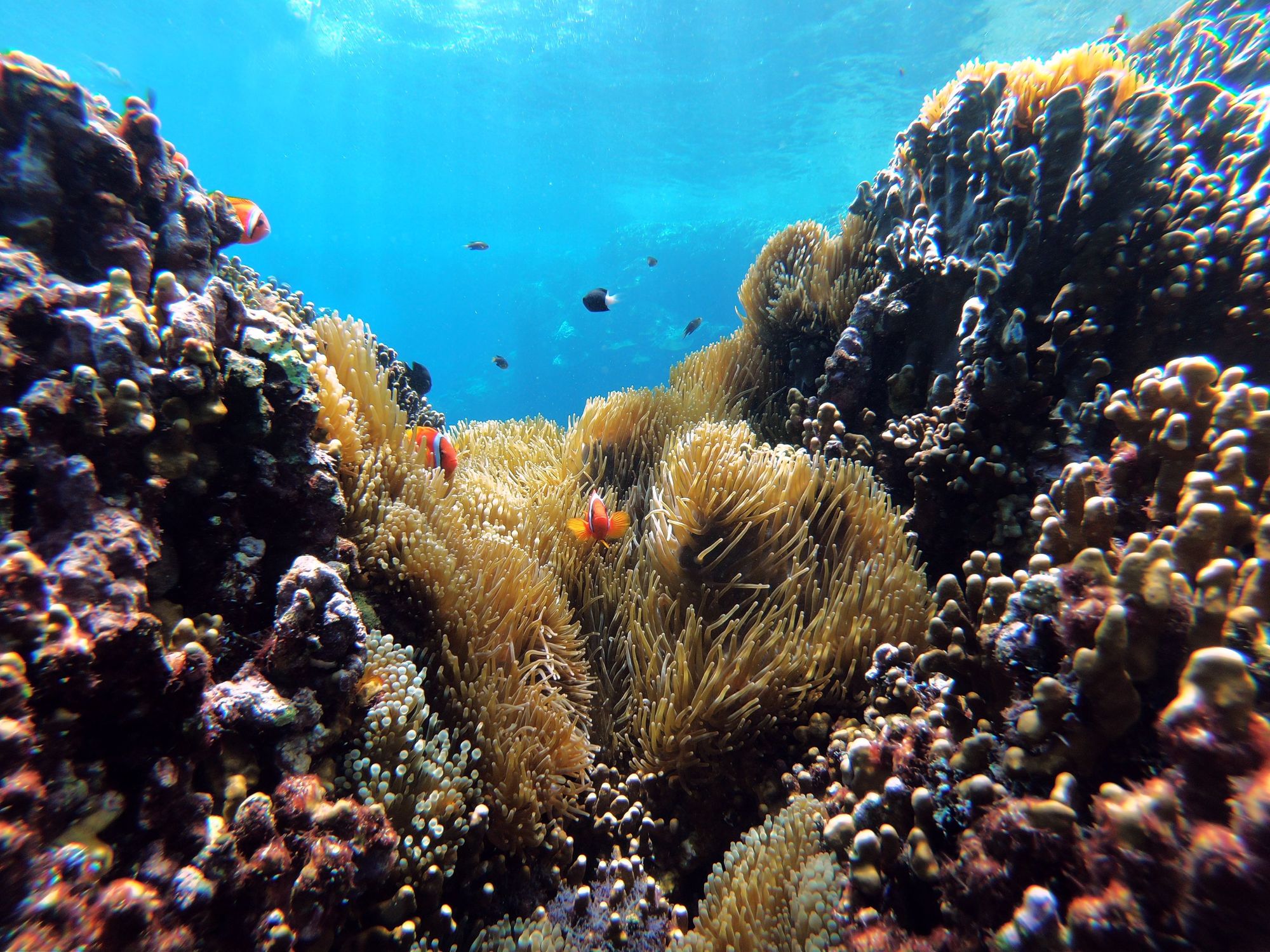 A new study in Florida Keys found that boosting the number of Caribbean king crabs on coral reefs could save the corals from being smothered by seaweed. Them crabs sure love to eat algae. Coral reefs support a quarter of all marine life. Think about that for a second. But around 20% of the world's coral is already gone and a large percentage of the rest threatened by climate change, overfishing or pollution. Warmer seas are also threatened by an abundance of seaweed though, which can block the corals from sunlight. That's where the crabs come in - to save the corals.
12. Wolves help reverse Yellowstone degradation
A story from back in January, but actually one that was two and a half decades in the making. 2020 is actually the 25th anniversary of wolves being reintroduced to Yellowstone National Park, and it's now being hailed as one of the greatest rewilding stories ever. The Guardian write that it "marked the first deliberate attempt to return a top-level carnivore to a large ecosystem... Yellowstone is now unique in the world as the best place to observe wild wolves, which are generally shy, reclusive and favour remote areas."
13. Tasmanian devils return to mainland Australia
It's been a tough year for both the conservationists and the people of Australia, with the damning, utterly heartbreaking wildfires, but one unrelated positive is that Tasmanian devils are back on the mainland for the first time in 3000 years. Just over two dozen were taken to a thousand-acre fenced sanctuary in eastern Australia in March and September, and now they're running wild.
14. Sweden and Austria go completely coal free
And in the same week no less! After Sweden closed its last plant, totally eliminating coal from electricity production, Europe Beyond Coal director Kathrin Gutmann said: "With Sweden going coal free in the same week as Austria, the downward trajectory of coal in Europe is clear. Against the backdrop of the serious health challenges we are currently facing, leaving coal behind in exchange for renewables is the right decision, and will repay us in kind with improved health, climate protection and more resilient economies."
They joined Belgium and became the second and third in the EU to go coal free. France, Slovakia, Portugal, UK, Ireland and Italy are expected to follow by 2025.
15. A big boost for global coastlines through sustainable fishing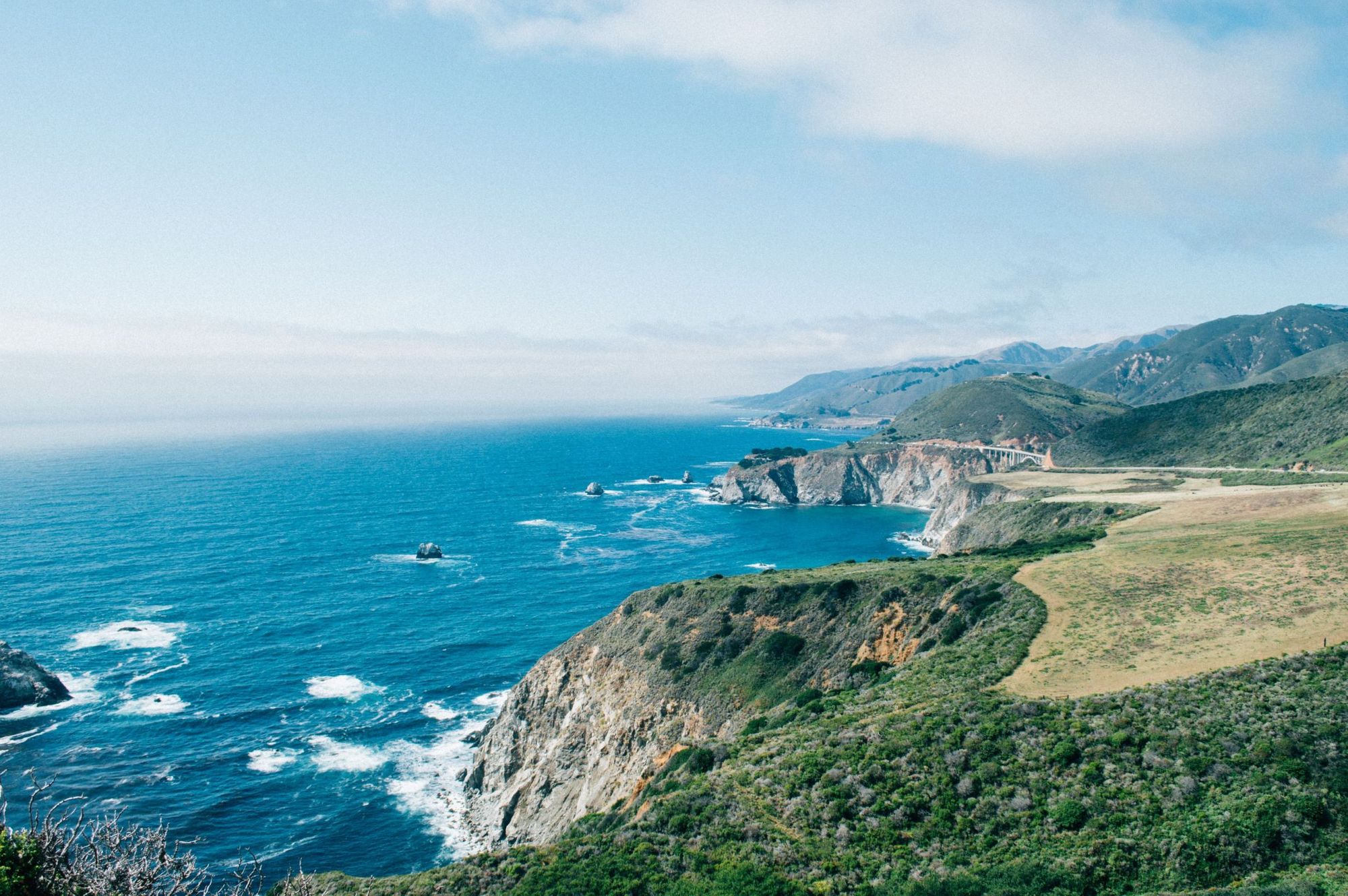 14 countries and governments responsible for 40% of the world's coastlines pledged to end overfishing and restore dwindling fish populations and tackle plastic pollution in the next decade. Australia, Canada, Chile, Fiji, Ghana, Indonesia, Jamaica, Japan, Kenya, Mexico, Namibia, Norway, Palau and Portugal signed the world's biggest ocean sustainability initiative in early December.
16. 11-year-old does 7.1 million keepy-uppies for charity
This is a bit off topic, but like - 7.1 million?! It's a frankly unbelievable effort from Imogen Papworth-Heidel, who did 7.1 million keepy-uppies in aid of charity, raising over £10k in the process. This included an unbroken 195-day run, reaching more than 7,000 keepie-uppies a day during the lockdown and summer holidays.
There was also the guy who did the marathon on his balcony, and of course - shoutout to Captain Tom and arguably the most inspiring person of the entire year, the amazing footballer/activist/natural treasure Marcus Rashford.
17. Record hatching of endangered sea turtle species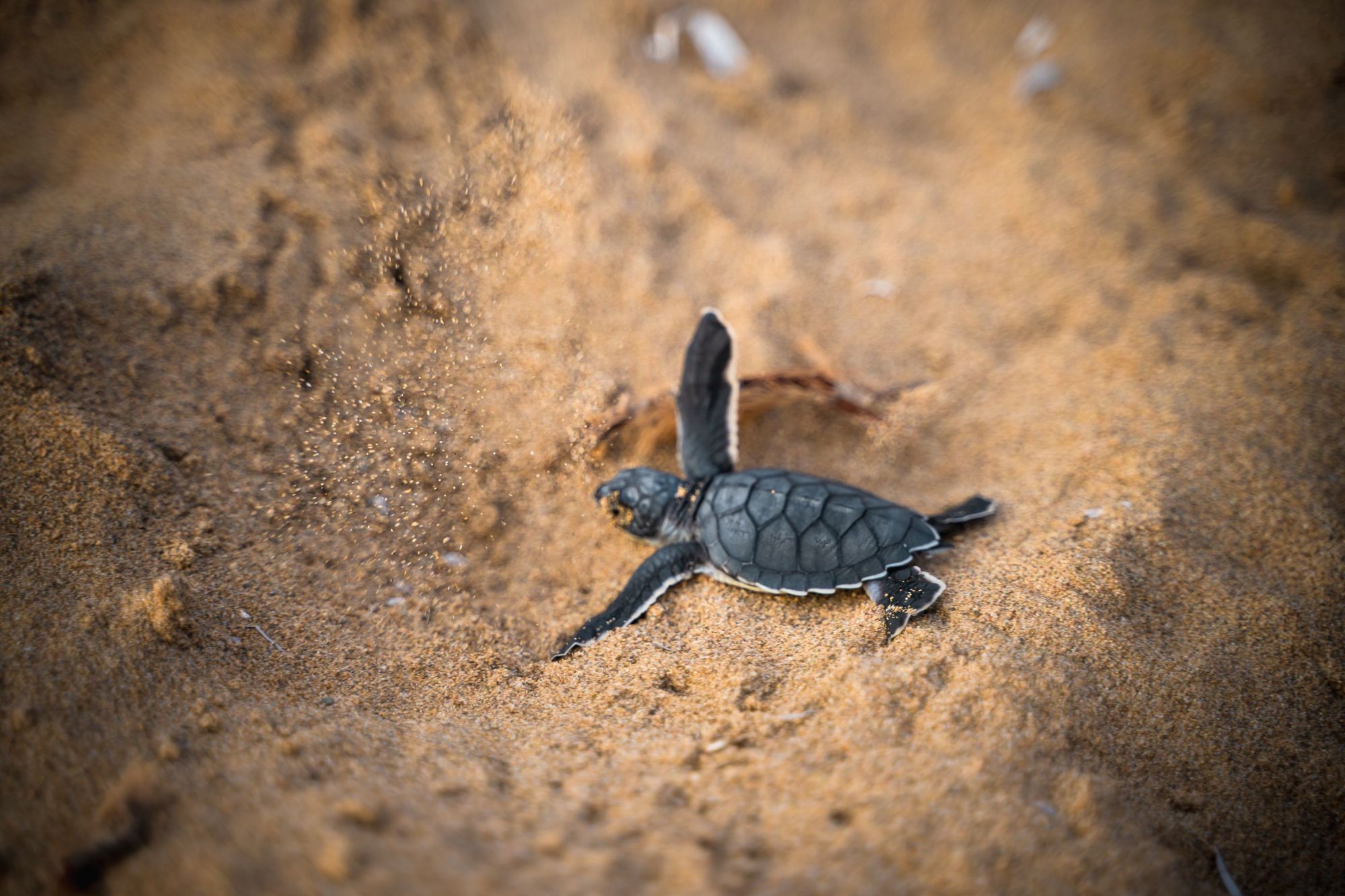 In October it was announced that record numbers of the endangered baby olive ridley sea turtle species had hatched on a beach in northern Mexico. It's believed that this was thanks to the reduced human activity during the pandemic. More than 2,250 baby olive ridley sea turtles headed off into the Gulf of California. That's compared to a normal average of 500 - and that's a whole lot of cuteness.
18. A weird but hilarious bin group formed on Facebook
It's silly... but the Bin Isolation Outing Facebook group was formed. Based on the joke that "our bins now go out more than we do", it basically involved getting dressed as smart, or as strangely, as you possibly could to take out the bins during lockdown. Over a million folk around the world got involved. It started in Australia and spread to the world. Forbes said: "No matter how bad your day is going, you can't help but smile."
19. You helped raise over £20k for communities reliant on tourism
As soon as it became clear that the pandemic was going to wreak havoc, we set up our Family Relief Fund and committed a minimum of £10,000 for immediate aid. We then asked you, our amazing community of global adventurers, to help us double it. And of course, you did. Read more about that effort at the link below.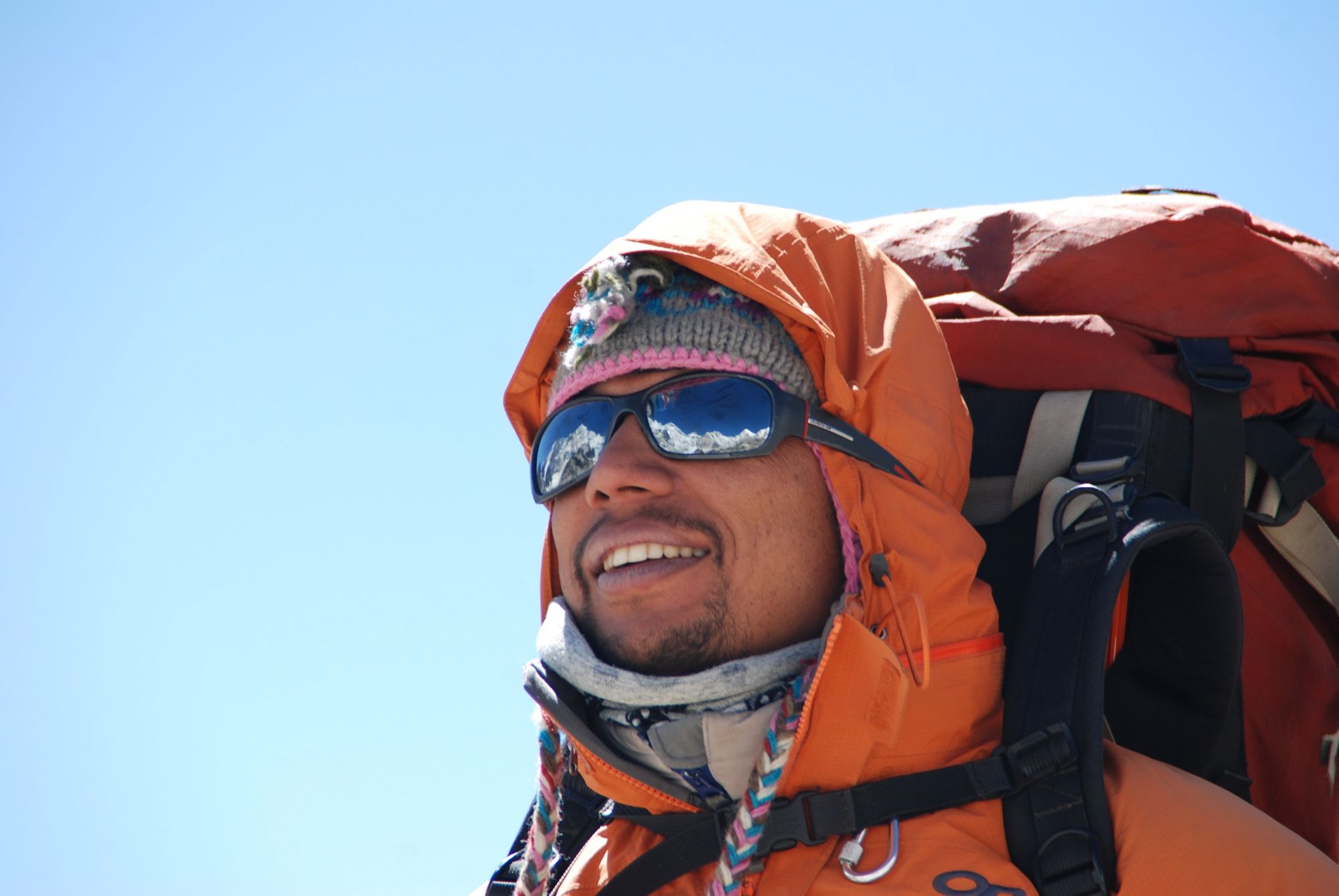 20. Lots of smart people managed to make a vaccine
Wonderful people around the world worked at record speed to test and roll out a vaccine against Covid-19 in record time - unprecedented in the history of vaccine science. Scientists at Pfizer Inc. and partner BioNTech SE, Moderna Inc., AstraZeneca Plc. and the University of Oxford, as well as China's Sinopharm Group Co. created vaccines for billions. Here's hoping they make 2021 a year filled with significantly more good news.
One good way to get your 2021 off to a top start? Dust off your wanderlust and check out our range of adventure holidays, let's have something to look forward to.