If you're planning on going on a multi-day trek, you will be spending a lot of time with your boots. So it's a good idea to get to know them well before you set off and to pick wisely. (Or else you might find yourself, quite literally, in a whole heap of pain.) Here is the ultimate guide to getting your hiking boots right the first time. You're welcome.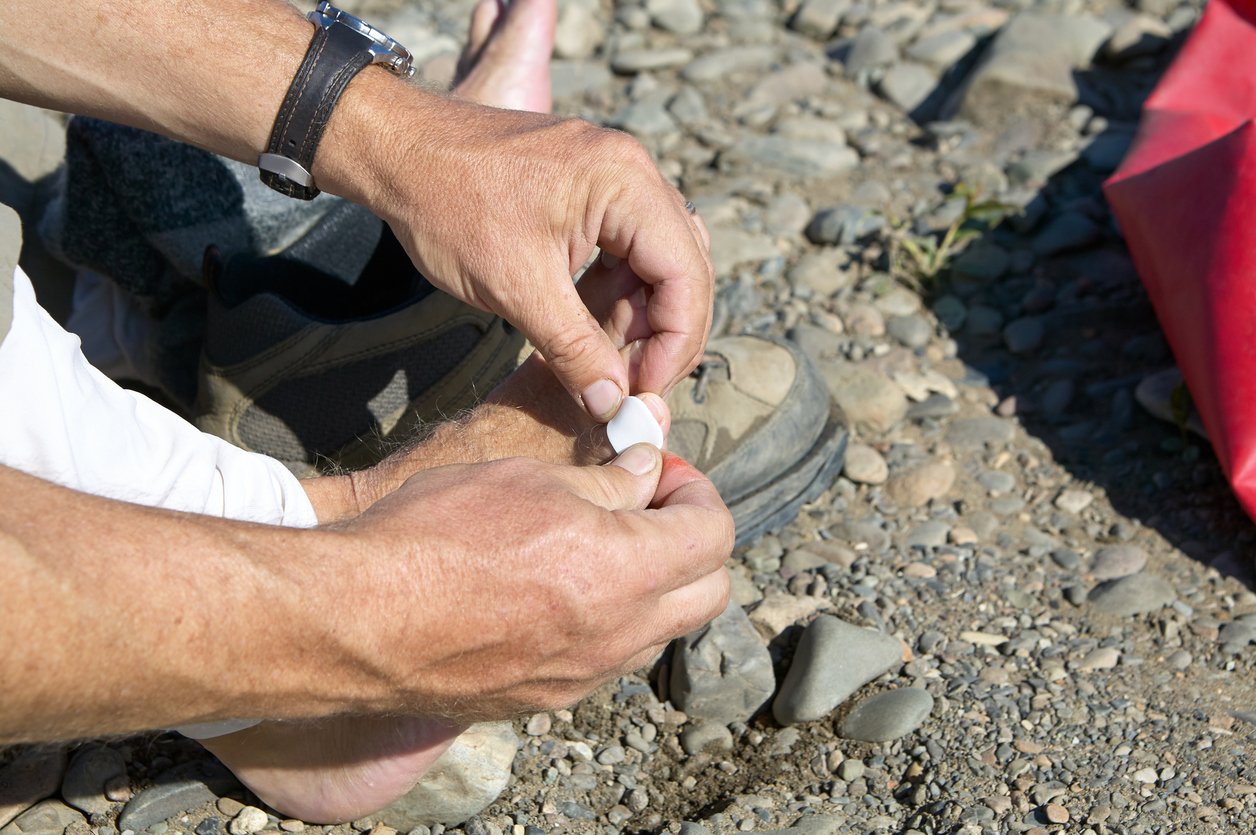 Hiking Boots or Shoes?
Hiking-appropriate footwear comes in two main varieties: hiking boots or hiking shoes. You will always encounter some trekkers who claim that you only need a pair of running shoes and, while these may be more comfortable when things are going well, they are less likely to protect your feet and ankles from the strains of uneven terrain. Particularly over long distances.
The advantage of hiking shoes over boots is that they are generally lighter, whereas boots provide more ankle support. Also, if you are going on a longer trip and want to pack light, trekking shoes can often double as city shoes for general activities and sightseeing. Trekking boots look like nothing other than trekking boots.
There are a couple of important rules of thumb to remember. Trekking shoes are a good idea for day hikes or when you know that the terrain is going to be easy, such as on established paths. Hiking boots, on the other hand, are preferable for multi-day hikes when your feet and ankles need as much support as they can get. And, the more experienced a trekker you are, the lighter the shoe you can get away with wearing.
Tip: Newbies going on a multi-day trek are better off choosing boots.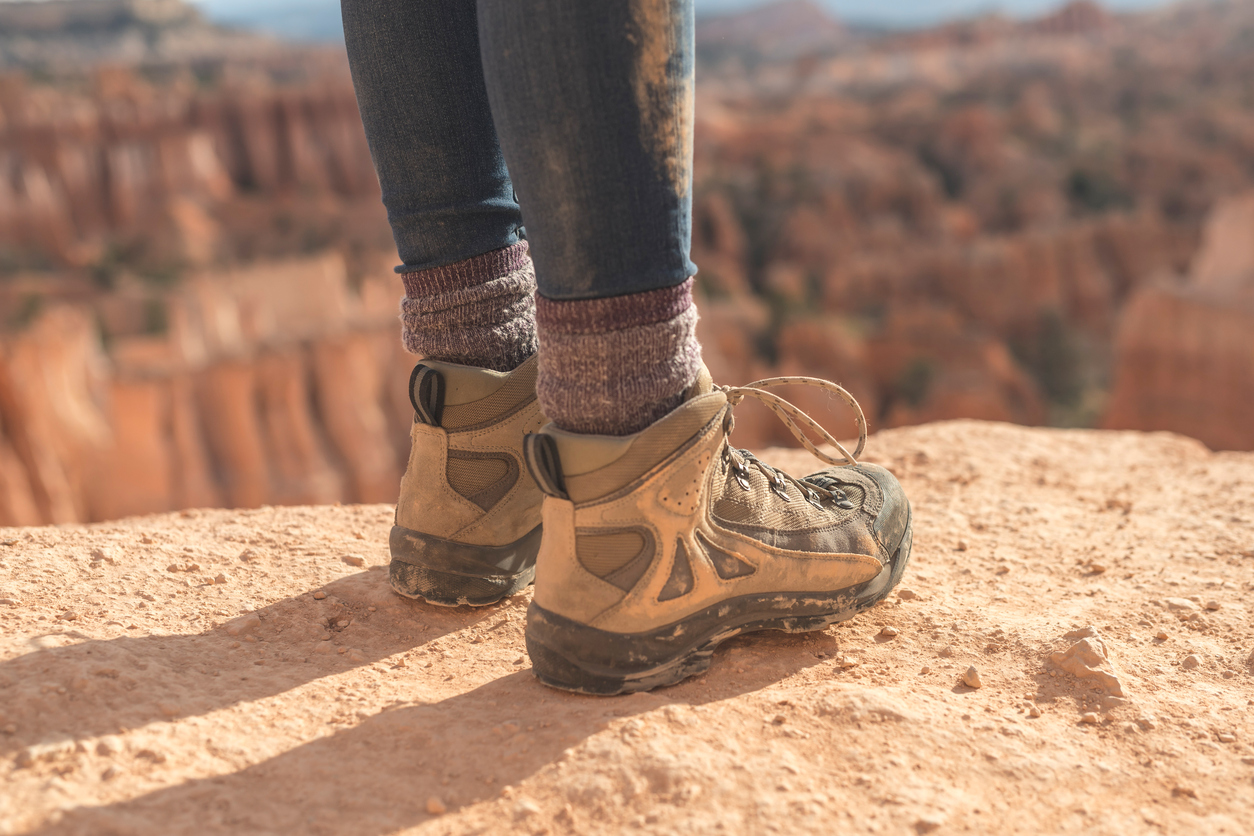 When Should You Buy Hiking Boots?
Trekking boots (or shoes, if that's what you've decided to get) should never be bought immediately before a multi-day trip. Doing so means that the boots will not be properly worn in before you have to use them. Plus, if there are any issues with the fit, or even the quality of the boot, you won't have the chance to see to any problems before having to spend several days on end with the shoe on your foot. You risk debilitating blisters forming or finding other problems with the boot or the fit at a point where you can't do anything about it.
You should also shop for hiking boots later in the day, ideally in the evening, when your feet are swollen from a day's use. Trekking—especially in warm weather—will cause your feet to swell. You want to ensure that the boots are a good fit then, not just when your feet are cooler and therefore smaller.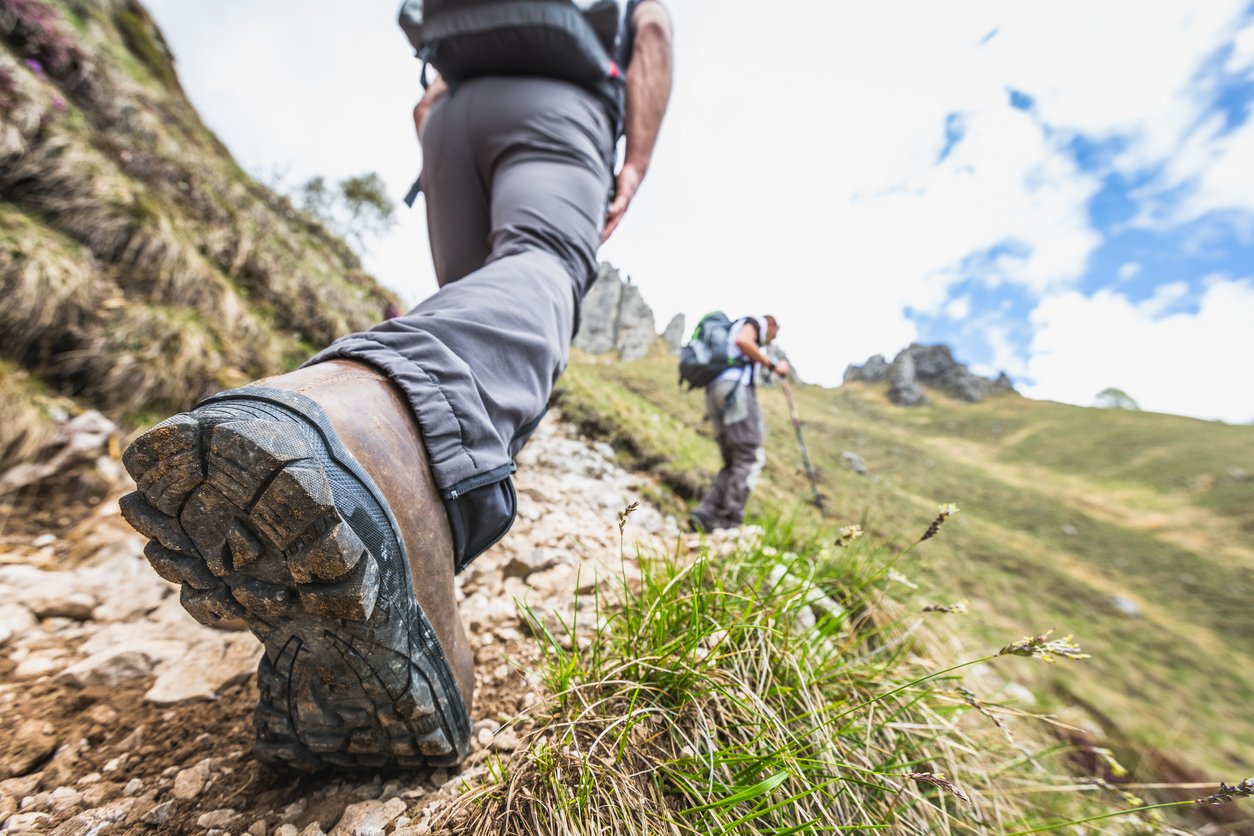 How Should They Fit and Feel?
Because hiking boots are being put to a different use to regular shoes, you need to check for different feelings when trying them on. It's no good just to tie them up, pace up and down the room a couple of times and buy them, as you might with other shoes.
Try boots on with hiking socks. Even buy some hiking socks. These are thicker than normal socks to cushion your feet and keep them warm. Ordinary thick woollen socks aren't a great idea as they are more likely to get wet (or stay wet) and rub after a while. Good-quality hiking socks are made from synthetic material and designed to wick moisture away from the surface of your skin.
Now you've got the boots on, how light do they feel? If they're heavy, they're going to take more effort to lift with each step. While that might seem like an insignificant factor—especially if you're fit and have strong legs!—on a challenging trek, extra weight is important. However, lighter isn't necessarily better. As with the boots versus shoes debate, you're likely to get more support from a (good quality) heavier boot. If you know you'll be carrying a heavy backpack, a heavier boot is a better idea. Don't automatically assume that a boot must be better if it's lighter. You need to consider how, when and where you'll be using it.
So, how much toe room should there be in your hiking boots? Well, there should be room to wiggle your toes, ideally with about an inch of wiggle room at the end. But your toes shouldn't slip and jam against the front of the boot as you walk. That indicates that it doesn't fit well on other parts of the foot. Ideally, find a ramp in the shop that you can walk down. Stairs will also do. See how much room your toes have while walking on different kinds of surface. Also, the boot should not feel tight anywhere, including (and especially) the ankle, heel or Achilles tendon. If a boot rubs at the heel, your trek will probably be ruined. Making sure you can fit a finger between your heel and the boot is a good starting point - then you should start to feel comfortable.
Tip: If your feet are of a non-standard shape, consider buying insoles to improve the comfort and fit.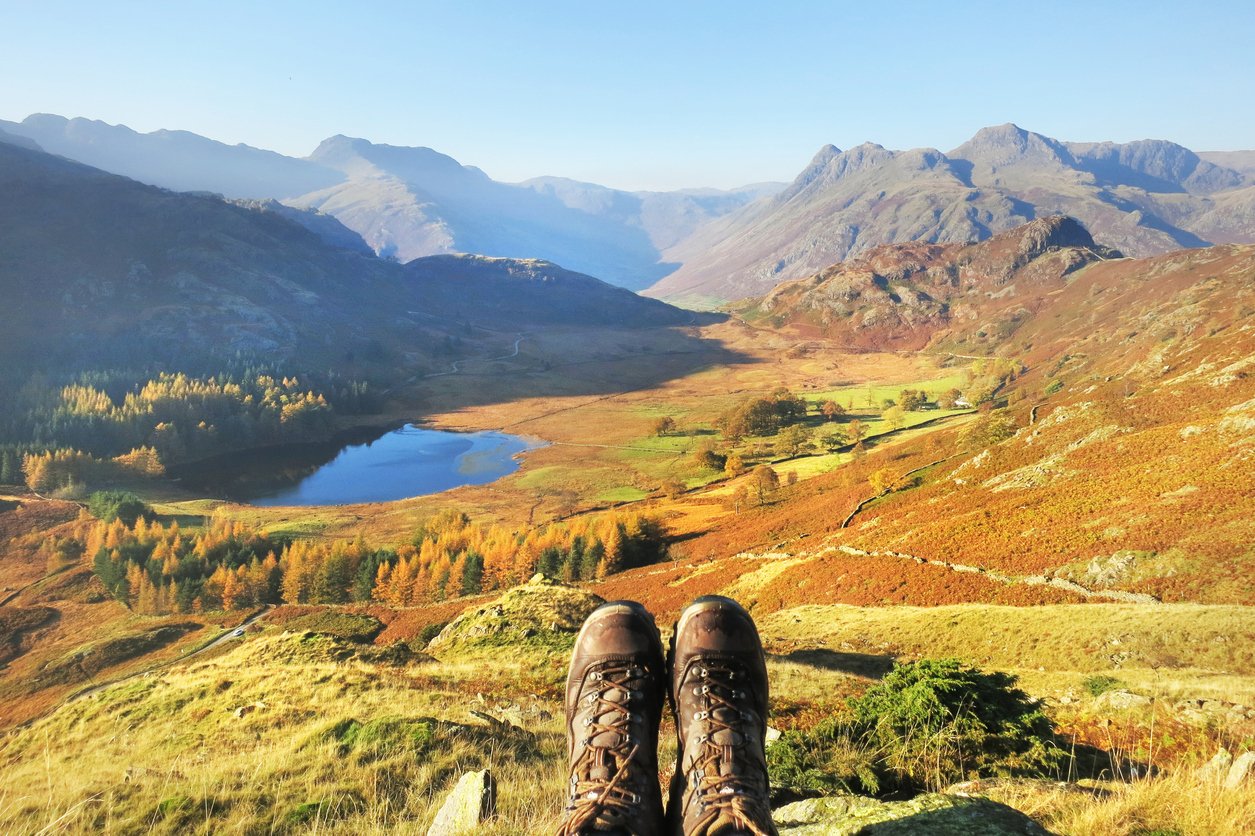 What Else Should You Look For?
You've narrowed the selection down to a couple of pairs of boots that feel good. What else should you look out for?
The material is important. Are they leather or fabric? Do they have Gore Tex, or some equivalent? Leather can be tougher, more waterproof and last longer than boots from synthetic materials. But, they can take longer to break in and are generally heavier.
Is the tongue gusseted, meaning, is it connected to the boot beneath it with a flap of fabric? If so, it'll protect your feet from sand and other bits and pieces getting into your boot. It'll also be more waterproof.
Finally, check the stitching. Lower-quality boots will often have a single line of stitching in a place where there should be double, or ends will be loose or unsealed. These will come unravelled quickly and reduce the longevity of your boot. Plus, loose stitching can let fine sand in. Many boots are unseamed, particularly at the part where the sole meets the body of the shoe. This is to stop grit getting in. But, make sure any glue is strong and nothing looks like it's in danger of coming apart.
Tip: If you know you'll be trekking in very wet or rough conditions, buy a pair of gaiters to slip over your boots, to stop water or other debris getting in.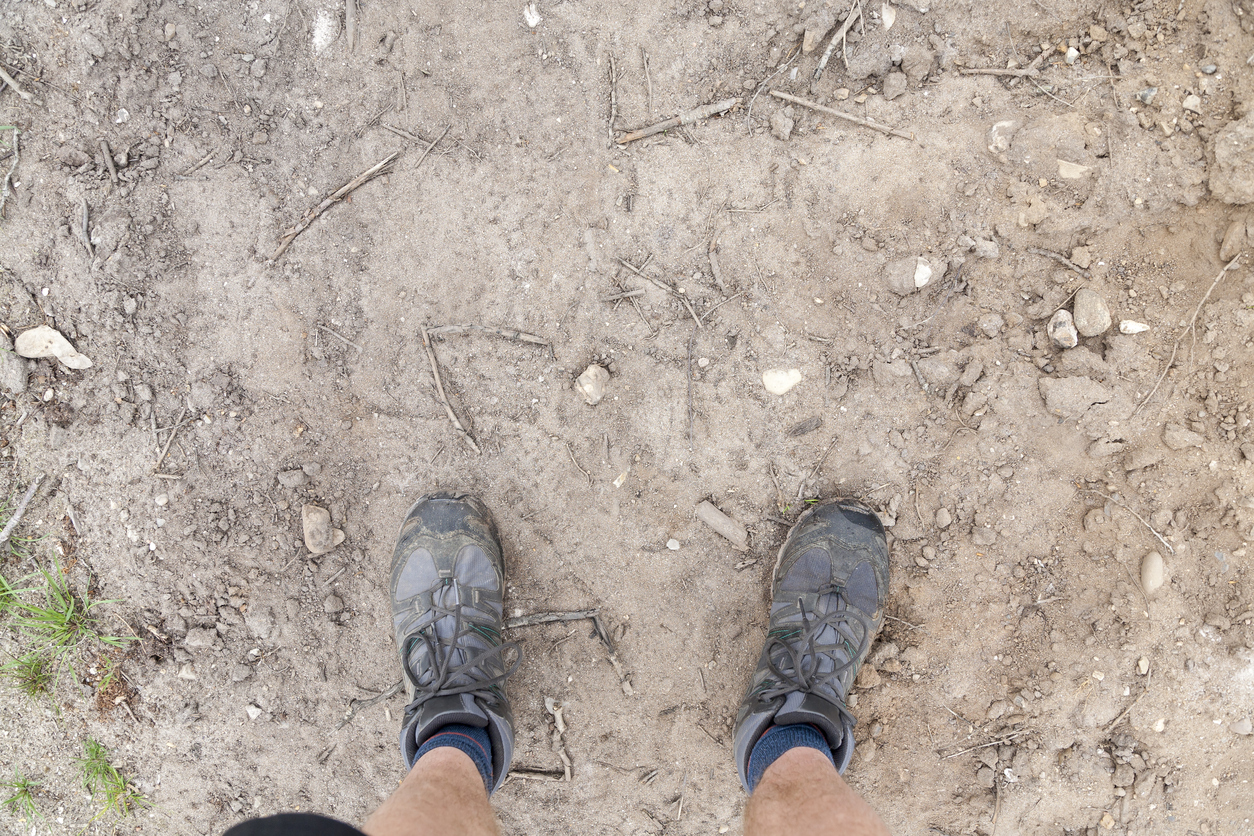 You Get What You Pay For
This old adage is true to a large extent when it comes to trekking boots. While some outdoor gear brands are certainly overpriced, it is wise to purchase boots from a reputable brand that prioritises substance over style. This may mean paying more than you normally would for a pair of shoes, but think of trekking boots as an investment, whether you hike once a year or every weekend. Buying knock-offs that fall apart after one wear—or worse, in the middle of your trip—is a false economy.
Hiking boots should be seen as an investment in your comfort and health, and buying them should be taken seriously. Take your time to choose the right pair and you won't be sorry.
Now that you know how to look after your feet, why not road test them on one of our epic trekking holidays with only the best local guides and hosts.