Our local host in Ijen Kawah, Indonesia, tells us about his past life as a sulphur miner, and how running his hiking tour company gave him and his family a viable alternative.
In the Banyuwangi Regency of East Java, you'll find Kawah Ijen. This place is renowned for the crater lake's deep shade of turquoise. At night, hikers make the trip to the crater to observe the mesmerising, illuminated blue flames.
But this is also home to the infamous sulphur mines. In the south-east side of the volcano, the savage, eggy stench is evidence of the sulphur, or 'devil's gold'. Workers descend into the crater, equipped with baskets hanging off their shoulders, to collect the valuable resource. Sulphur is important for the production of matches, rubber, insecticides, fertiliser, cosmetics, batteries, sugar and film.
Working for around 5 USD a day, workers will carry baskets from 70 to 90 kg, up and down the crater all day. The work is back-breaking, and spinal deformations are all too common.
The fumes themselves are extremely noxious. The sulphur can cause inflammation of the respiratory tract, wheezing and lung damage, and can reduce a workers life expectancy by to up to 40 years. Workers often only rely on rags or t-shirts to protect their faces, and passing out is not uncommon.
The lack of other employment opportunities in the area means that many workers have no other choice but to put their lives on the line. They do this in the hope that they can send their children to school, so they might have a better future.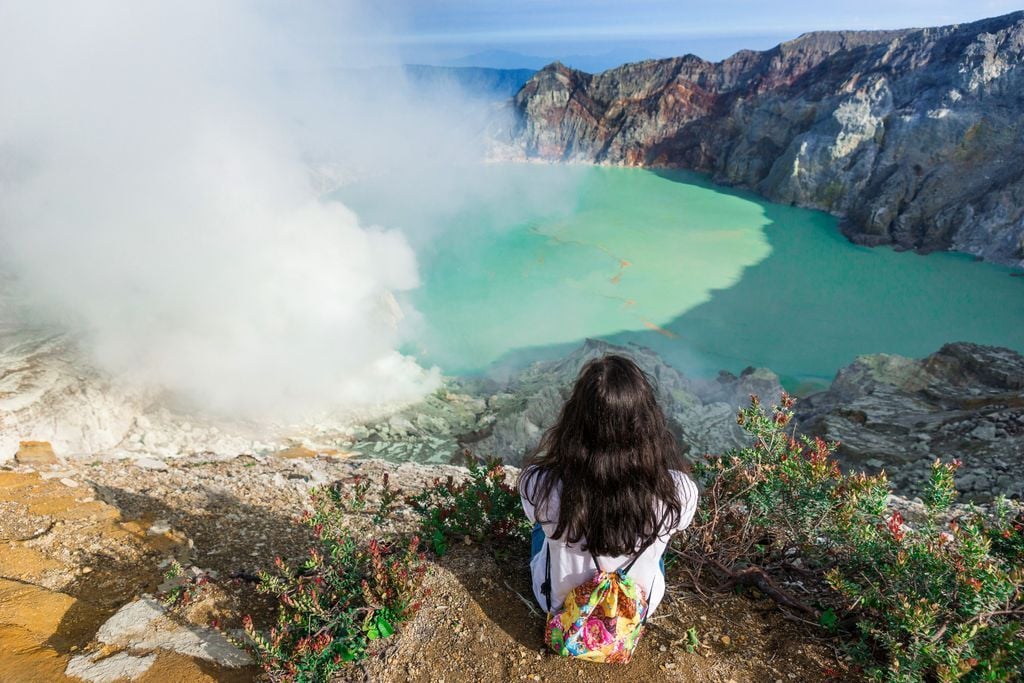 We caught up with Bastien, our local tour guide in Ijen. He told us a little about his life as a sulphur miner, and how tourism has proved to be the best way out of this dangerous lifestyle.
Hi Bastien.
Hi.
So when did you start your company?
Well, I worked in the mines from 2004 until 2016. In 2016, I felt like I needed a change in lifestyle. I had been working in the mines for too long, and thought that I could start to make better money by showing people around the volcano which I know so well.
Why did you feel like you needed a change in lifestyle?
I could feel that it wasn't good for my health. My teeth were starting to receive damage, and my back hurt. And it was really hard work.
I always saw other tourists walking up to the crater, so I thought "Why can't I do that?" And here I am!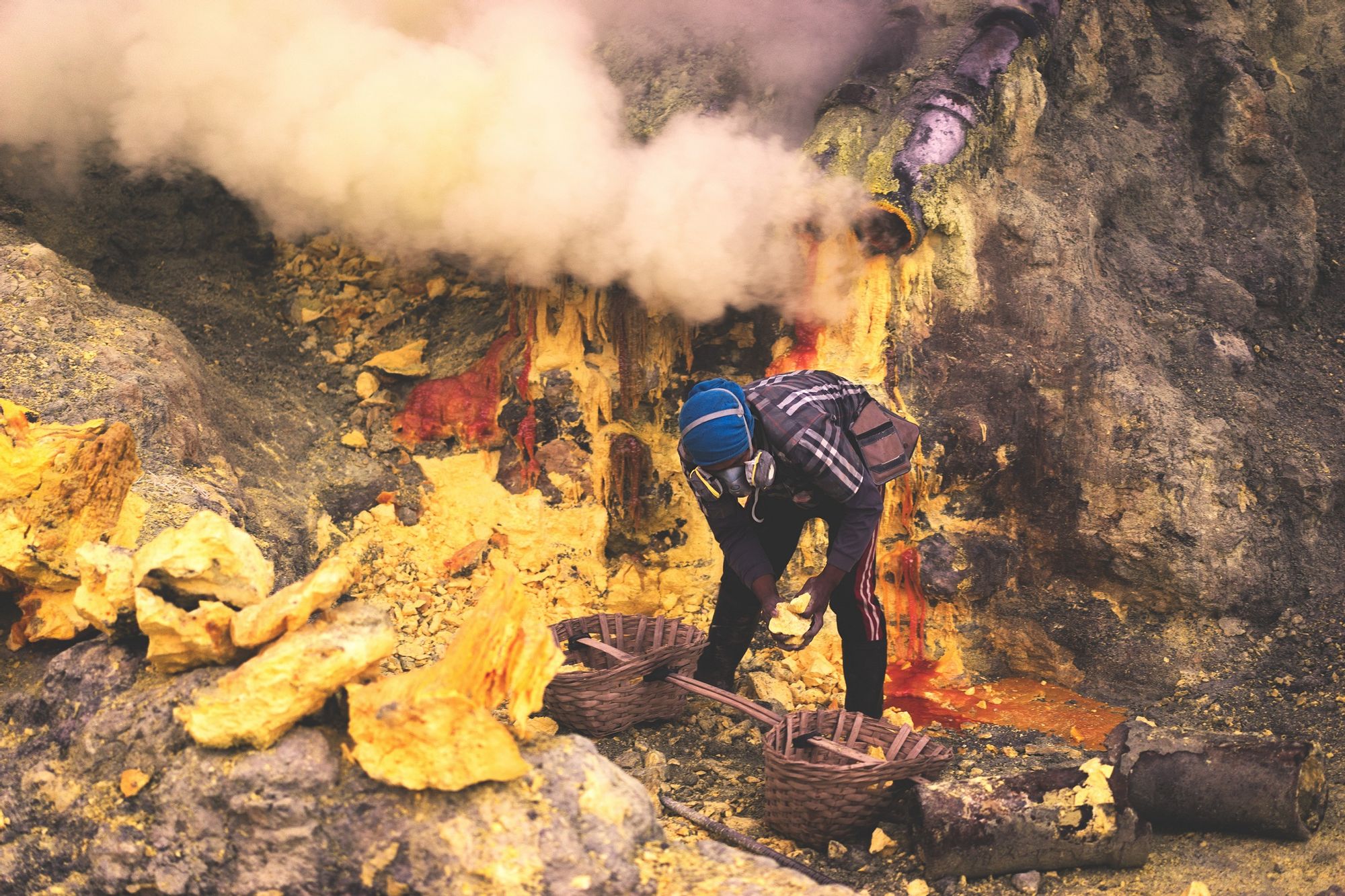 And do you hope that tourism might be able to provide a way out of that lifestyle for other sulphur miners?
I hope so. We make much better money by running tours than they do down in the mines. Many of my friends still work down there. If anyone is best suited to run tours, it is the miners. This is because they know the volcano very well, and they know the best routes, and can provide guests with the most accurate information about this area.
If we can make a good living by showing people our beautiful home town, then that can only be a good thing.
And do you have any particular memories from the mines?
Many western people come and feel sorry for us. But you have to remember that you still earn more in the mines than you do in the rice fields.
Mining can get quite competitive, and we often worked with a smile on our face. We told jokes, sang songs, and did anything we could to stay in a good mood. Just like in any workplace.
At the end of the day, if we had a good haul, we would sit on the crater, compare sulphur loads, share a clove cigarette to wash the sulphur taste away, and look out across Java.
It wasn't all bad.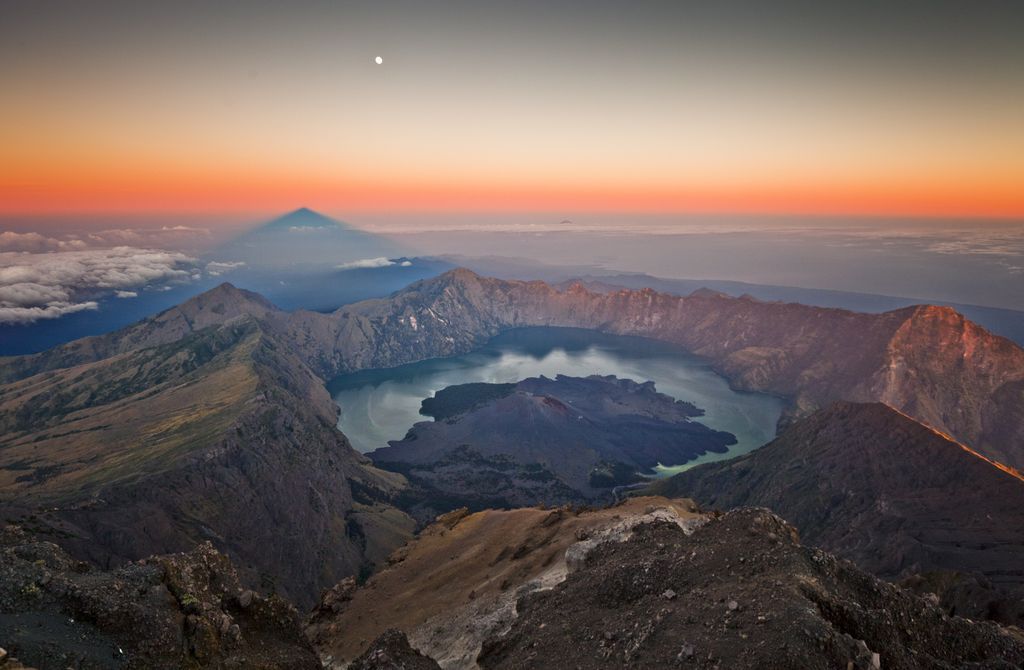 So what's your favourite part about running these tours?
I like to share this place with people. For me, when we wake up in the middle of the night to see the blue flames, people always find that very special. It still even gets me excited.
I also love to show people the waterfalls and the beautiful plantations. We also have lots of monkeys and exotic birds around here. Sometimes I will have people stay at my home, so it's really nice to have guests meet my family as well.
Thanks for your time Bastien!
No problem Pete.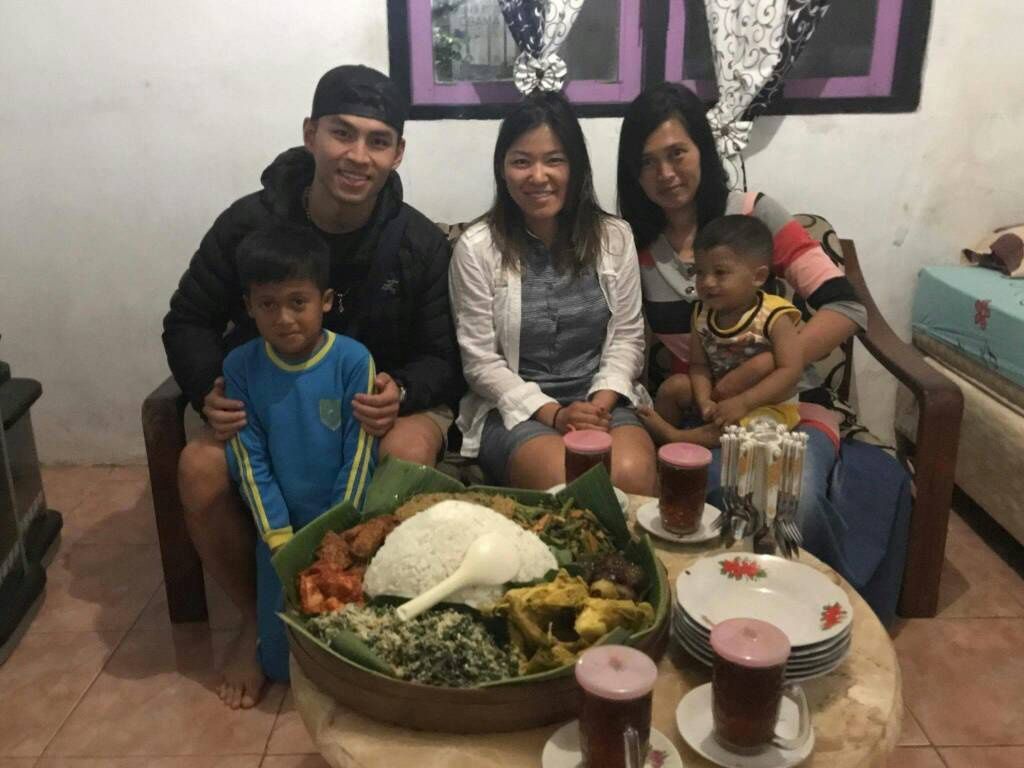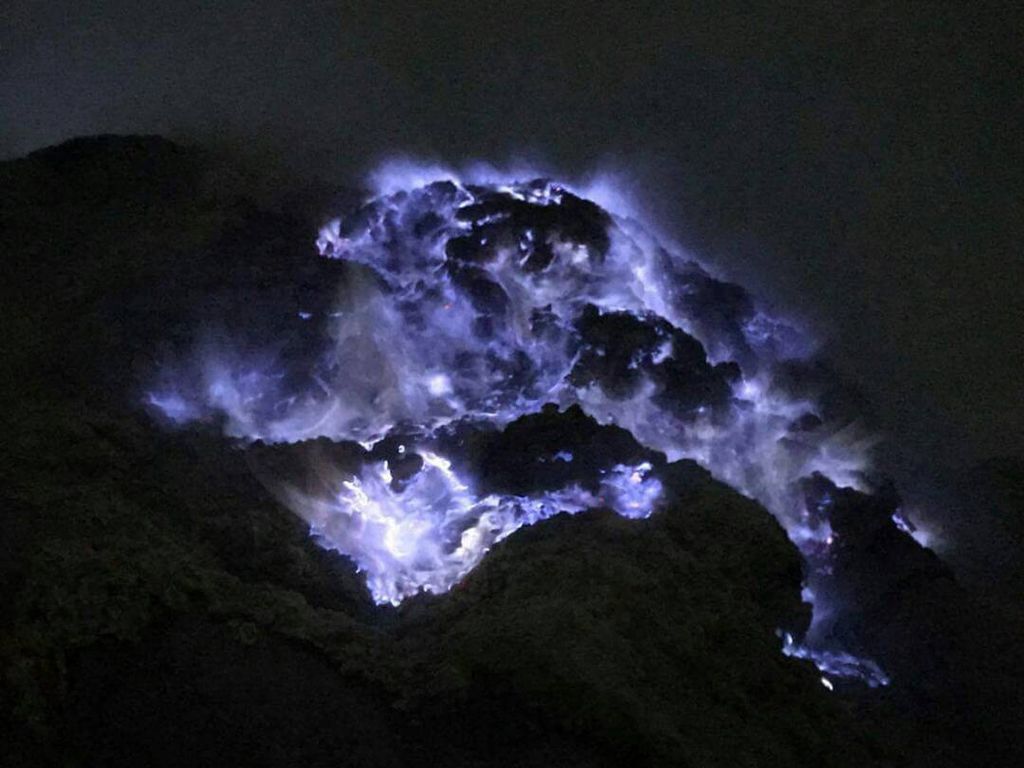 *Photo credit: Ijen Unique