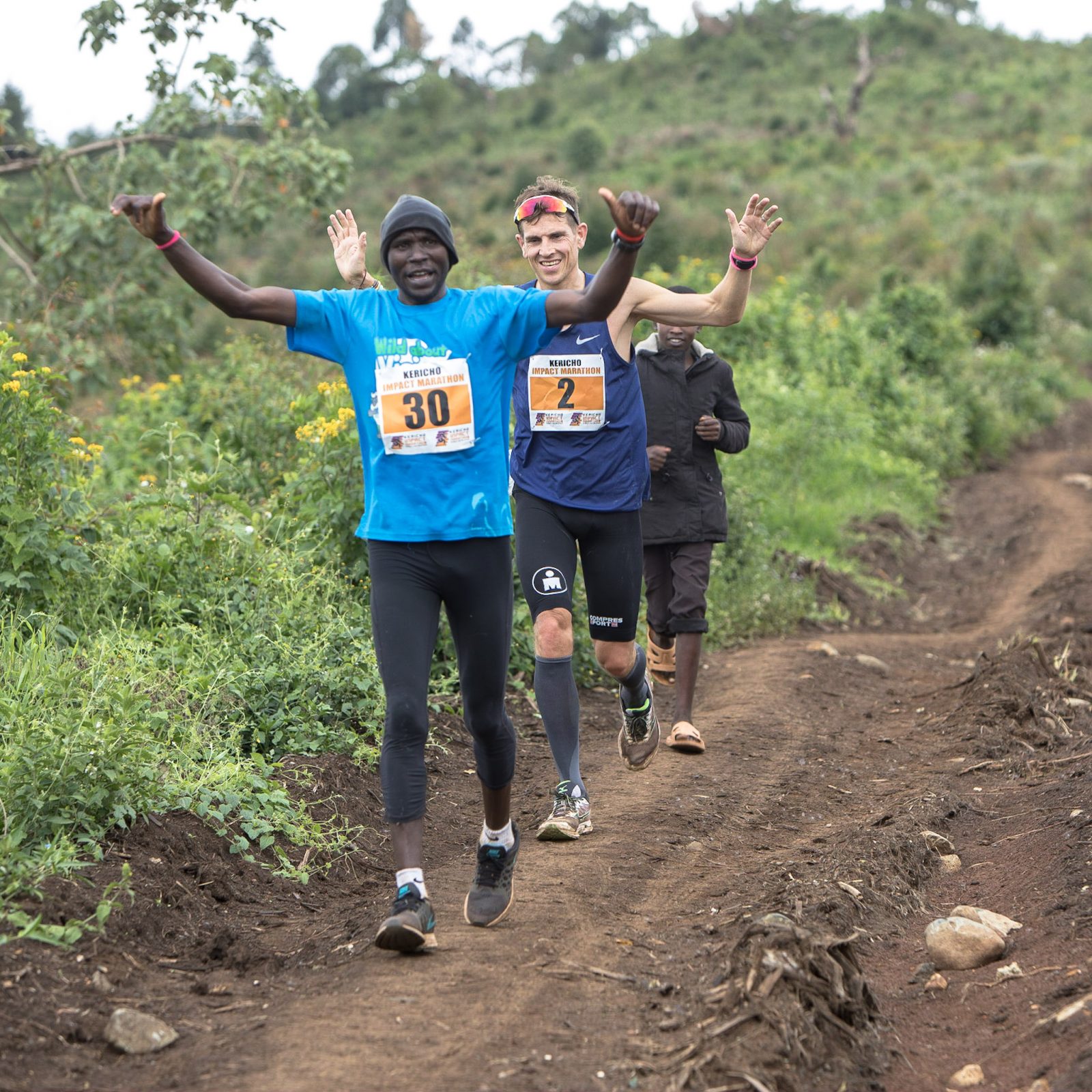 We all know that running is good for you, both physically and mentally, and that marathons, fun runs, and everything in between, raise substantial amounts of money for amazing causes worldwide. They raise awareness, bring people together and inspire millions to slip into their running shoes, often for the first time, all whilst doing good things for others.
But do we really know where that money goes, and the real effect and legacy that money has? Can you track it? Can you see it for yourself?
Impact Marathon connects people directly to the causes they are fundraising for and lets you see first hand the impact your involvement has.
Runners travel from around the world to spend a week in Nepal, Malawi, Kenya or Guatemala getting involved with local grassroots projects. At the end of the week, each person runs a sponsored race, ranging from 10km to 42km alongside the whole community.
We caught up with Nick Kershaw, founder of Impact Marathon, to tell us the whole story…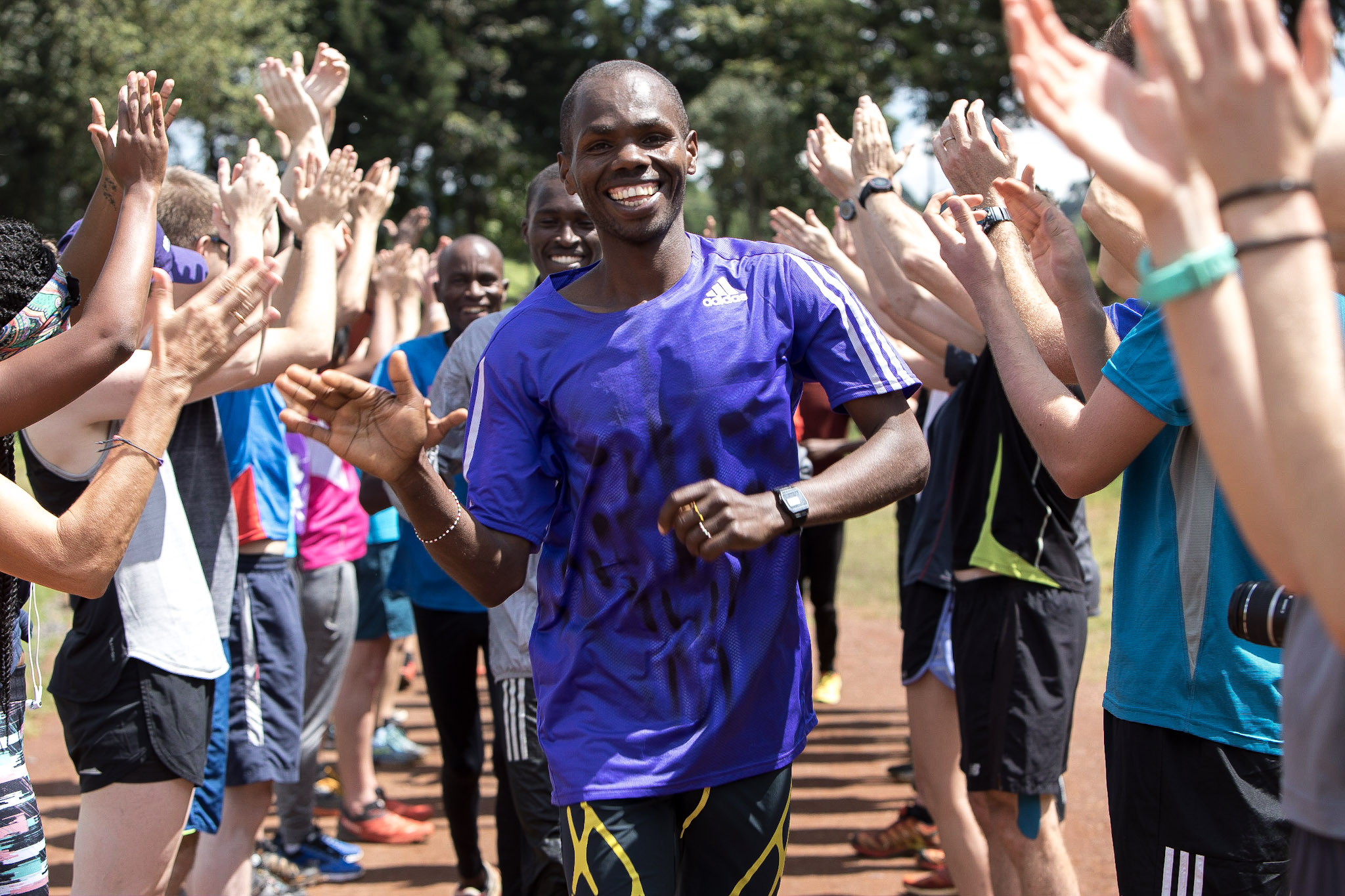 What's the idea behind the Impact Marathons?
I've always been focussed on connecting people with the communities they work in, and the difference their fundraising efforts can make. At the London Marathon, you have around 38,000 people raising over £50 million, but you often have no idea where that money goes.
I want to connect people with the outcomes of their decisions. Everything you do has an impact on the world, and it's up to us to decide whether it's going to be positive or negative.
We always wanted  to hold the marathons in amazing locations, to get people to say "wow, the world is amazing." We want people to connect with really cool communities doing life-changing things.
And then there's that element of challenge, getting people to do something that they previously thought impossible.
Where did the idea come from?
The idea came when I was raising some money for some projects by doing the Iron Man in Wales. I wanted to raise money for a project that I had an emotional connection to. I had some projects in Uganda that I cared about, and in a speech one night I said "I don't want you to just donate to the project. Put your credit card away. I want you to come out to Uganda and I want you to be here and the see the projects we are raising for."
At the end, I cracked a joke and said we were going to run a marathon. We did, and six weeks later, the Ugandan marathon was born.
That concept worked really nicely, we raised £80,000 for the community. From there we created an Impact team to do it in loads of different communities all over the world. We figured that if it worked there, it can work anywhere. Fast forward three years later and it's still going strong.
Where do you see your organisation making the biggest difference?
The greatest difference we make is not the fundraising or the work we do throughout the week. It's the lasting impact it has on the communities. If you can get a village in Malawi all running, the impact of that is tremendous.
As a result of the race we held in Malawi there's now a community running club, with more than 50 people involved. Running changes lives, it can help improve mental health and personal confidence. So the effect it can have on a local community is huge.
There's also the energy and affirmation that comes from it. When we find a charity and say that we will back it, the confidence that gives a grass-roots organisation is very powerful. When a group of 60 people come along and say "we believe in you and we are going to put our money behind you," that's a very empowering message.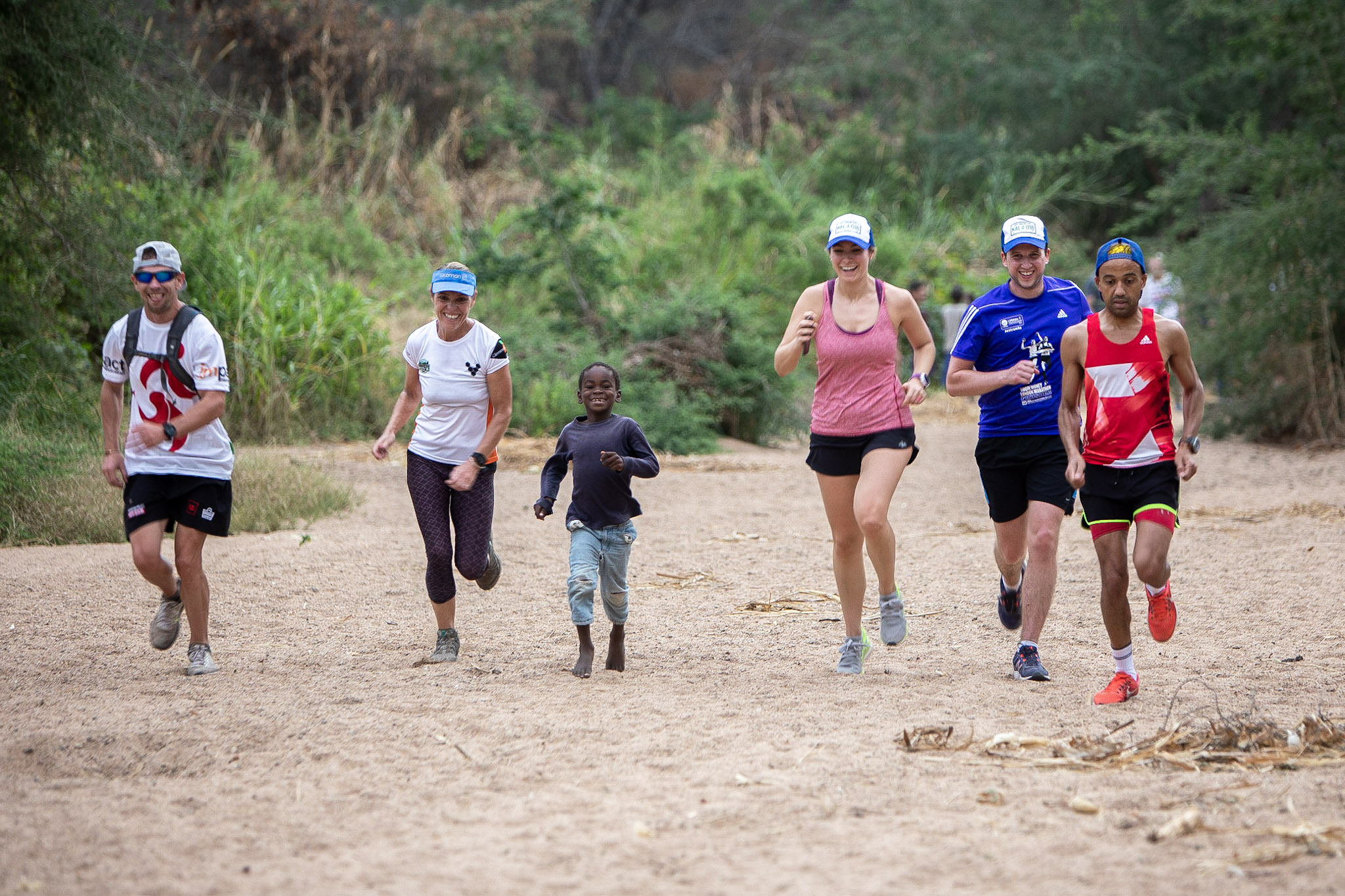 How do you select the grassroots organisations you choose to support?
We go and find people who are crazy enough to believe that they can change the world. I like to think of them as lone nuts, dancing on a hill. The lone nut on a hill is someone dancing away at a festival like a complete crazy person.
They're dancing on their own unless people go and dance with them. But then two more people go and dance on the hill, and then five more people start joining in. And then all of a sudden, the lone nut on the hill creates a movement.
What we look for is the lone-nut in each country who thinks that they can do something really, really special. And we're looking to be the first guys to dance with them.
And by drawing attention to smaller charities, you can hope to connect small grass-roots projects with larger fundraising organisations?
The projects we choose are grassroots projects that tell the stories of that community really well, and that can be a catalyst for bigger investment. Our job is to find the projects that capture the imagination so that larger organisations can get involved.
Can you give me an example of this happening in the past?
The best example would be in Nepal. When we were looking for a project to do, the villagers consistently said that they needed a water pipeline. During the winter, the pipes they had would freeze, and in the summer, they had an inconsistent water source causing a drought. They had a massive water tanker in the middle of town, with no actual water going into it. We needed to build a 5 kilometre-long pipeline to get to the source of that water.
It was a bit of crazy because we weren't sure exactly how it would work, but they would say, "It's ok, it's ok, we know how to build a pipeline." And so we turned up, and we laid four and a half kilometres of pipe over two days.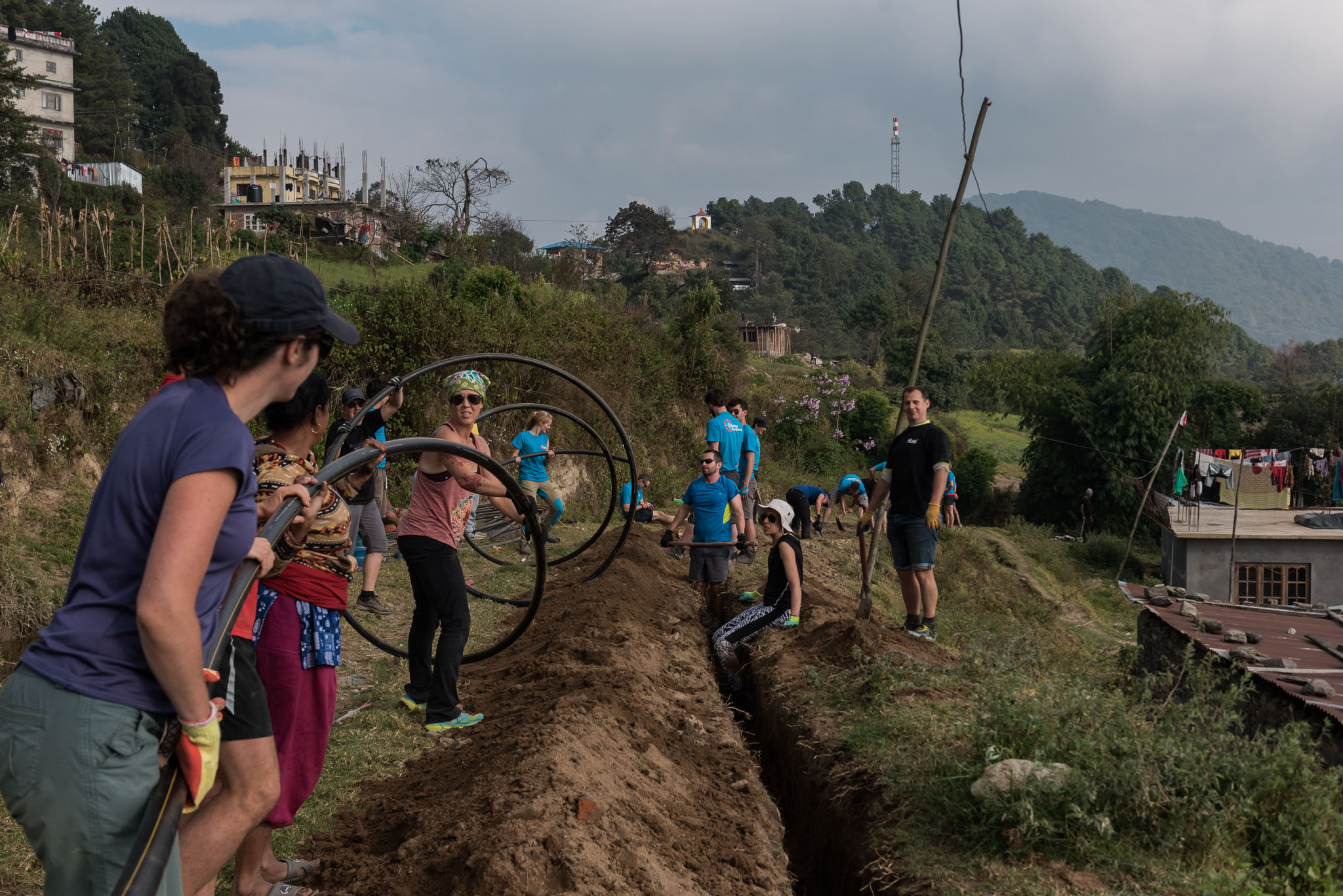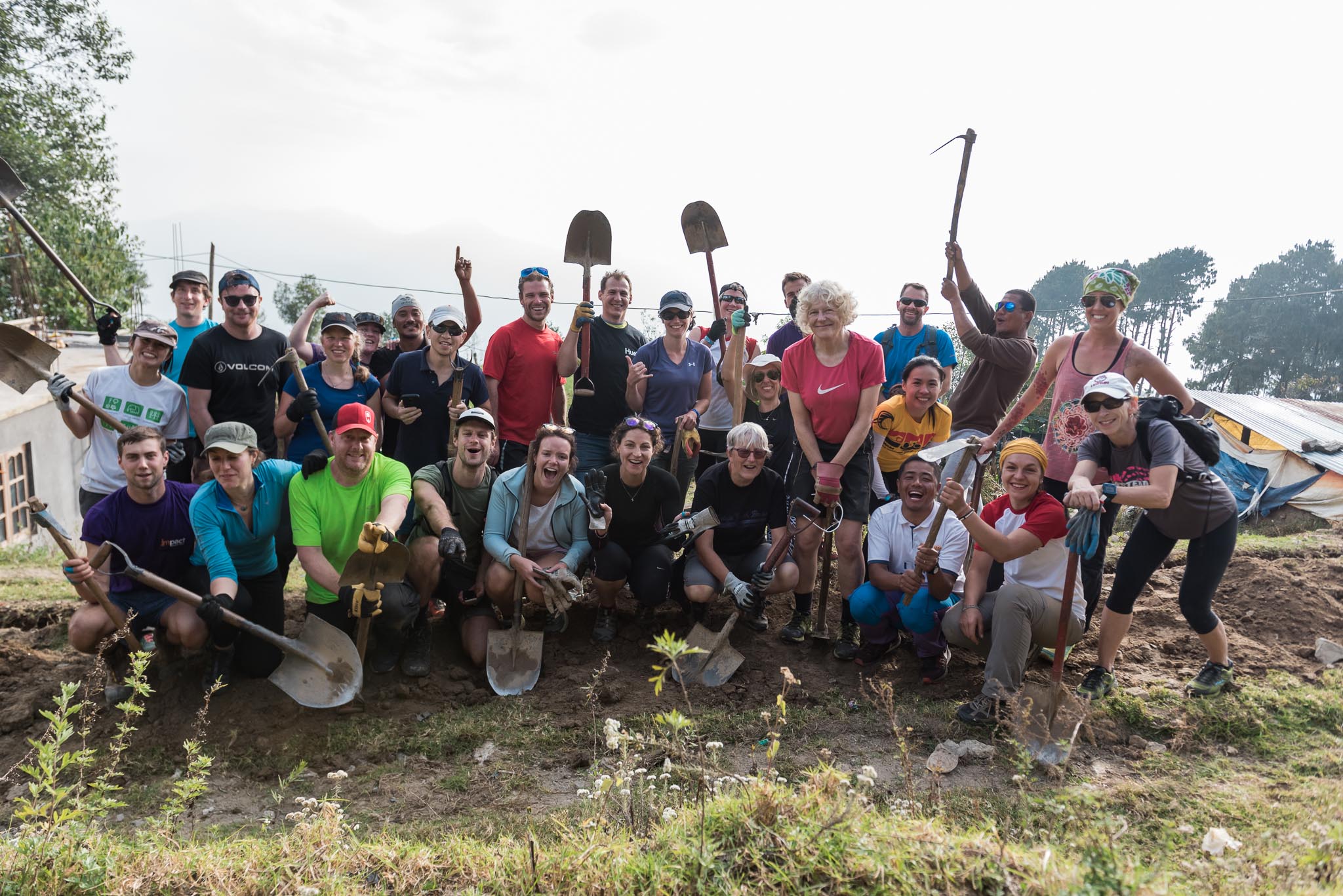 And now they have that momentum behind the project, they have been able to petition for UNICEF to finish the project off and pump water into every single house in the village. So you've taken it from something that is never going to happen, to having water in every person's house, and that's really cool.
What sort of difference can you notice amongst the travellers you take?
I always notice how the energy moves in the group and where the energy goes, how it evolves. When people arrive, they are thinking about the race. But by the end of the week, people have become so close as a community.
You get guys who are really shy but open up over the week. You have 18-year-olds running alongside 60-year-olds. By the end of the week, there are no barriers to the conversation and everyone is really open and close.
I saw that the group who went to Nepal last year are meeting up and one guy is putting up his house for everyone to stay in. That doesn't happen from a normal holiday.
We've seen people leave their jobs to work in this sector, and we've seen people head up the CSR (Corporate Social Responsibility) committee within the organisations they work. One guy bought 12 people from his organisation to Guatemala and is now bringing 30 people to Malawi.
One lady never used to be a runner, but now takes her kids running every weekend and gets her kids involved in charitable giving as a family. She's now, as a mum, influencing her children to think about the world differently, and that's why we do what we do.
What are your ambitions for 'Impact Marathon'?
We don't want to just grow for the sake of growing, we want to get these four races filled with as many runners as possible, to really deliver for these organisations. If we just grow and grow and grow, we won't be able to deliver for every community in the way we want to, and we don't want to do that.
Our goal is to sustainably build up events by a couple more each year, and we have more in the pipeline that will launch in the next three to six months. We don't want to grow so fast that we lose the energy that makes an Impact Marathon special.
Can you remember any particular guests you've had who have stood in your mind?
There's a guy called Mitchell who I met by chance when he was travelling to do a race in Bangladesh, and that race disappeared off the internet. He hopped on our race instead and got really stuck in. He was an incredible character and became one of the heartbeats of the whole week.
He recently donated $2,000 to a charity he was touched by, which worked with victims of domestic abuse around acid attacks in Nepal.
He's now coming out to Malawi next year and is bringing along a group of friends, which is always good. *Laughs.*
So can you tell me a little bit about race day itself?
Well, one thing to say is that you're not going to get a personal best and if you do, it's probably because it's your first race. We would have already taken you on some training runs. They are always accessible, and you'll always have to dig deep to finish. But having done what you've already done this week, you'll find it quite easy to do that.
The whole idea is that we are running together, with others for others.
You'll have the week to find someone who roughly matches your pace. The scenery is always really stunning. In Nepal, you can see the whole Himalayan mountain range throughout the race. In Malawi, you run along the banks of Lake Malawi and through the villages where you've been working.
It's important to remember we've also got the 10km and 21km races as well, which is important as it means that even if you don't run, you can still join in. You can walk it if you like, it's a stunning hike.
The experience of running for a cause bigger than yourselves in an alien environment is really flipping cool.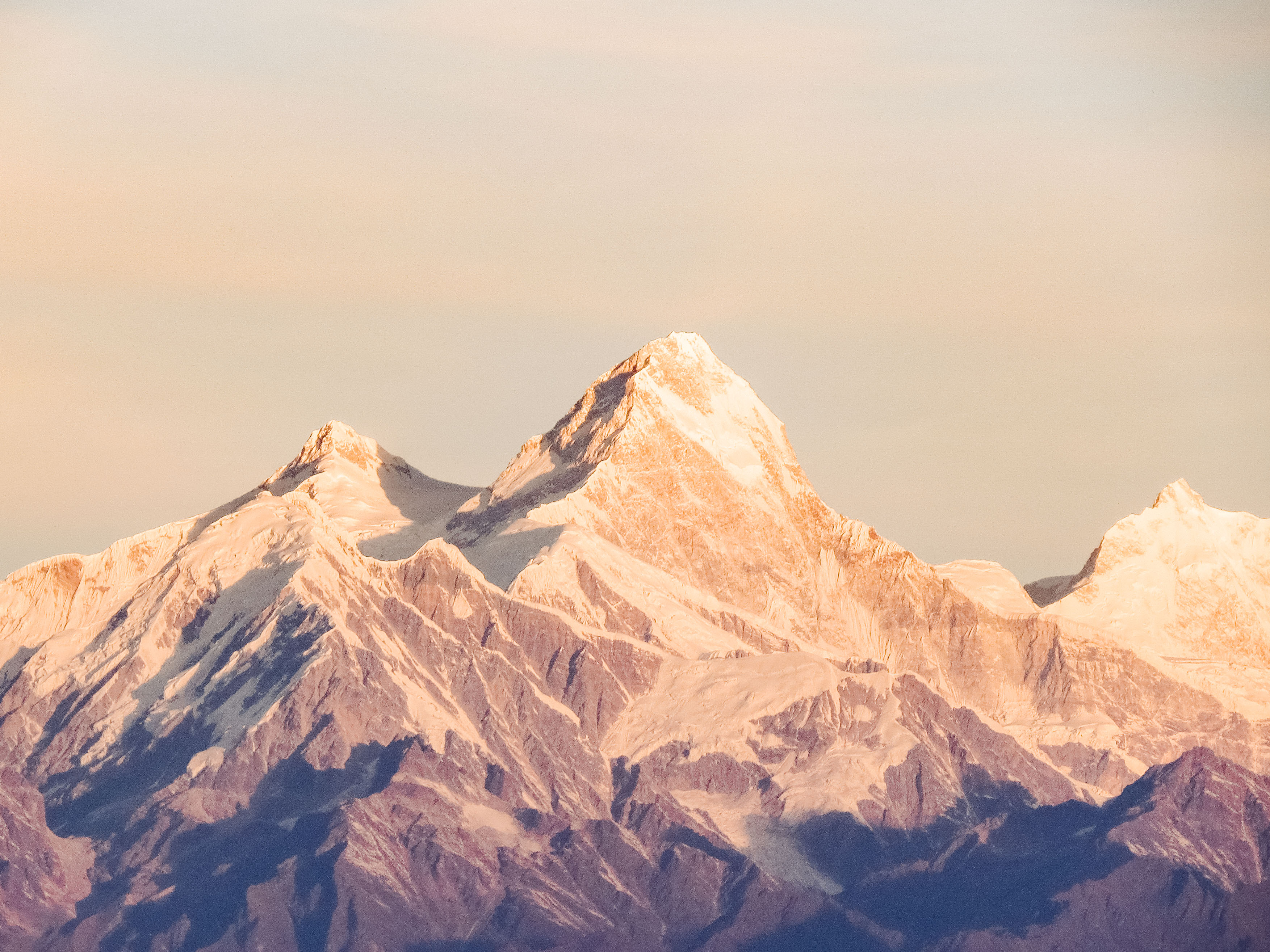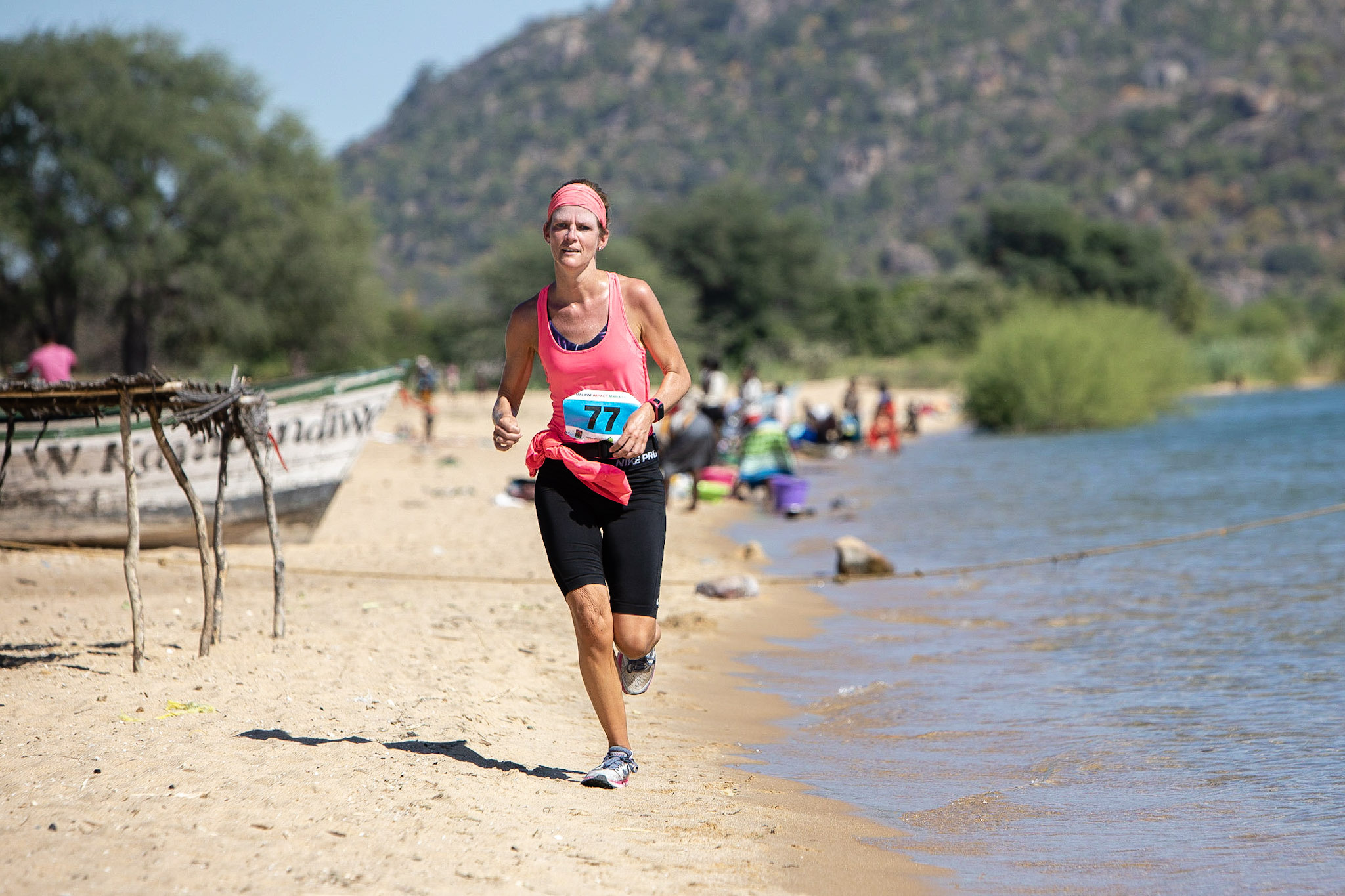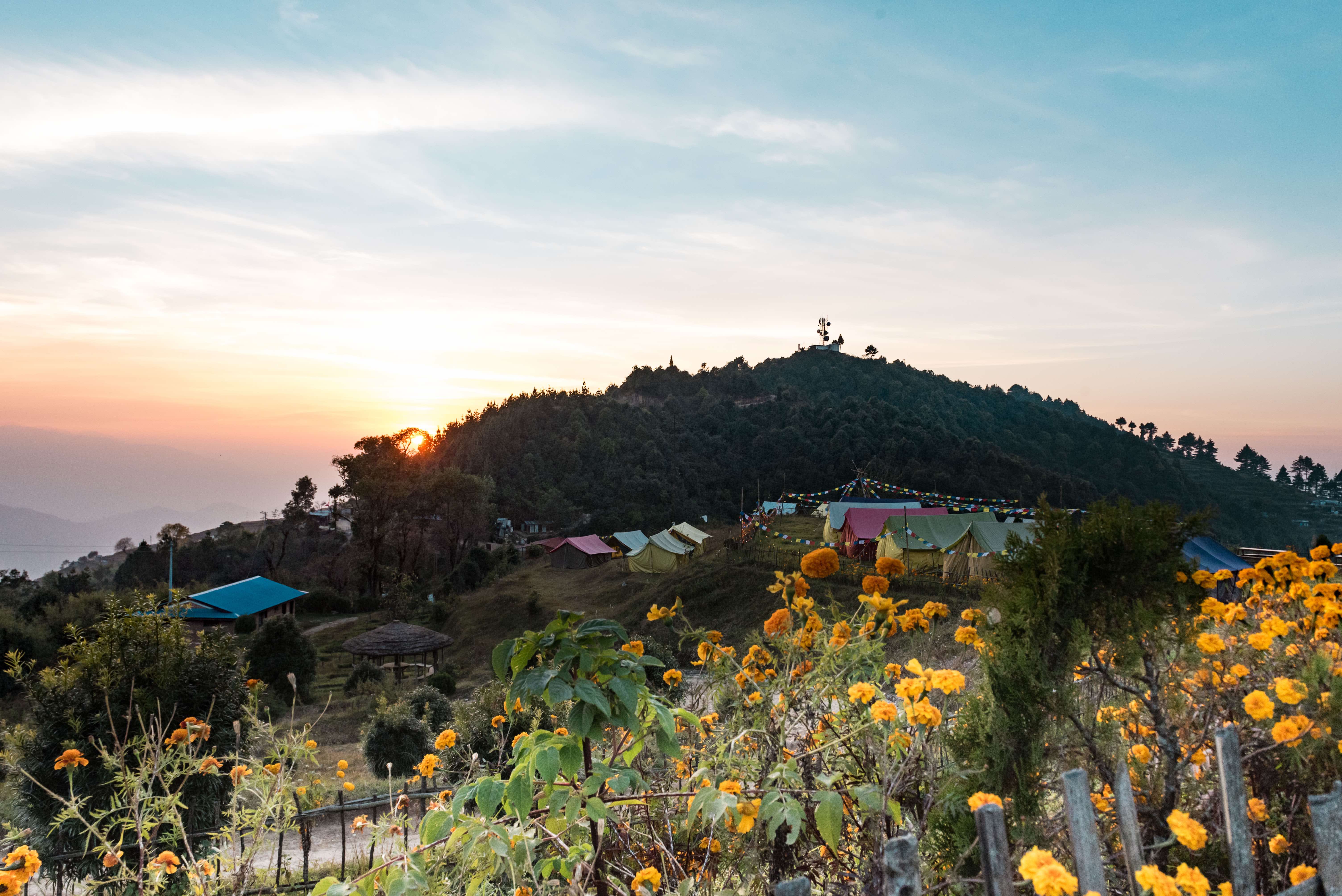 Thanks for speaking with us, Nick!
*All photo credit: Impact Marathon.