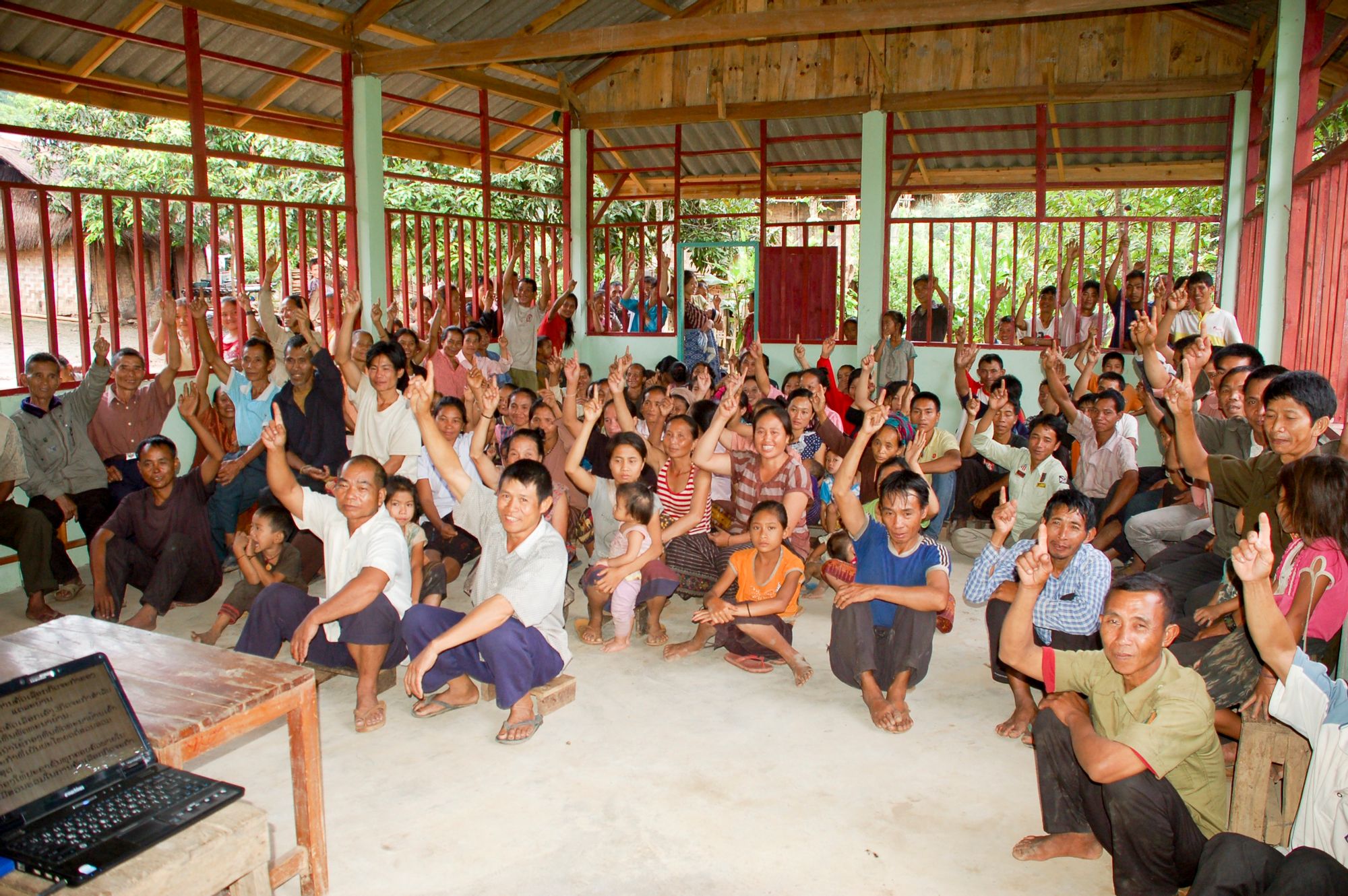 The Nam Et-Phou Louey National Protected Area in Laos are one of the hosts from our Adventures for Good collection. Here we find out all about their mission and how your adventure helps.
First off, what is the Nam Et-Phou Louey National Protected Area?
The Nam Et-Phou Louey National Protected Area (NEPL NPA) is located in the north-east of Laos and is the largest protected area in the country. It has a remarkably rich wildlife biodiversity with a wide range of species, many endangered, including the critically-endangered Northern white-cheeked gibbon, six species of cat, two species of bear, a wild dog dhole, to name few.
Living inside or immediately adjacent to the NPA are 30,000 villagers from 98 communities, many in some of the poorest districts of the country. There is a long history of human settlement in and around NEPL, with local people relying heavily on natural resources for their subsistence.
Back in 2009, the international NGO Wildlife Conversation Society supported NEPL NPA in developing responsible ecotourism trips in the National Protected Area.
Please tell us a bit more about your mission?
Ecotourism activities at NEPL NPA have been developed to provide additional livelihood opportunities for local people. The activities have been designed to create a direct link between conservation and tourism so that the money generated by visitors acts as an incentive for local people to protect endangered wildlife.
So how do you incentivise the local population to support wildlife conservation?
All the ecotours are 100% non-profit ventures with the majority of the income from the tours directly benefiting the local communities.  To encourage conservation efforts we use financial incentives based on encounters with wildlife, including direct sightings and indirect observations such as animal calls and footprints. Greater incentives are provided for sightings of rarer species. All information collected on wildlife sightings and observations during the tours are recorded in an online database and are incorporated into the NPA's wildlife-monitoring program.
Is it working? Have you managed to increase wildlife protection?
In short – yes!  An independent four-year study supported by the Wildlife Conservation Society shows that this model is working. In the areas where we have had active community involvement and the provision of direct financial incentives, there has been a significant reduction in hunting and an overall increase in biodiversity and wildlife sightings. The more we can expand our reach to additional communities – the more impact we can have.
Don't just take our word for it! We have received a number of awards and recognition for our work including winning the People's Choice Award in 2014 and the Responsible Wildlife Experiences Award in 2013 at the World Responsible Travel Awards.
It sounds amazing: we can't wait to join. Tell me about what tours are on offer?
You can join us on a 24-hour night-time wildlife safari. Climb aboard long-tail boats and drift down the river looking for wild and endangered animals such as Sambar Dear, Muntjacs and Civets.
Or you can stay for longer and go on a three-day trek to the summit of Phou Louey the 'Forever Mountain (Elev. 2257m) – the third highest peak in Laos and one of the few cloud forests in the region.
There is also a three-day trek into the heart of the protected area, enjoy natural pools, waterfalls a hairsbreadth from the jungle camp, spot wildlife and check camera traps as you go.
For those wanting a slightly tougher challenge, you can go on a five-day trek up mountains, through the jungle and around paddy fields while discovering Laos' secretive wildlife through viewing hides and camera traps.
About our 'Adventures for Good' collection
Much Better Adventures was born from a belief that travel can, and should, be a force for good. We take responsible, sustainable travel pretty seriously. For all of our trips, we only work with local, independent providers in order to channel money into rural, local economies. This creates a virtuous circle with local communities and governments who are empowered and incentivised to protect and conserve the incredible environments which attracted these visitors in the first place.
However, our Adventures For Good take this philosophy one step further.  These trips have been carefully selected to ensure you not only have an amazing adventure but they also directly support some pioneering organisations delivering positive social impact across the world.
All of the hosts selected for these trips have a proven track record of delivering impressive results in their community and/or through conserving the environment they are working in. Proceeds from every trip are put directly towards achieving that mission so your adventure helps to build a positive legacy.