It can be difficult to know what to pack for a cold weather adventure if you've never experienced -10°C or -20°C before, let alone camped in such conditions. "Humans don't really adapt to the cold, particularly if you're only visiting for a few days," says Mirko Chiappini, who has been working as a guide in Svalbard for 10 years. "But what we can do is be prepared - have the right equipment, and learn the techniques which slowly make everything a little bit easier. Then you'll find you can actually deal with the cold quite comfortably."
Chiappini spends his days out in the great wilderness of Svalbard. "It's a very particular place, with such a low population density in such a large area. As soon as you get out of your village, you're alone in the middle of nowhere. And there's not much built by humans around here, so it's like seeing the place as it was thousands of years ago - with polar bears, and this cold, exclusive environment. You need a will and a desire to go out and explore this place."
Mirko laughs, "it's not that I like the cold, it's that I like Svalbard, and Svalbard is cold. I learned about the cold so I would be more solid and comfortable when I'm out in it. At the beginning it feels extreme, and difficult, but it does get easier."
Thomas Ohlander is an outdoor guide in Sweden, with extensive experience leading groups out in the snow and in chilly conditions. He agrees with Mirko.
"A lot of people will have experienced cold at around 5°C," he says, "so they think that -20°C must be insane, but actually, if you know what to do, you can prepare and layer for it. People can be quite intimidated, but you see guests grow more comfortable very quickly."
At the beginning it feels extreme, and difficult, but it does get easier.
Skiing and hiking through the mountain plateau of the Fulufjället National Park, Thomas' trips involve frozen lakes, silent white environments, log cabins and enchanting forests with pine and spruce trees weighed down by the snow.
In this article, we'll help you understand how to pack and prepare for a cold weather trip properly - so you can fully enjoy these stunning landscapes.
Layer your clothing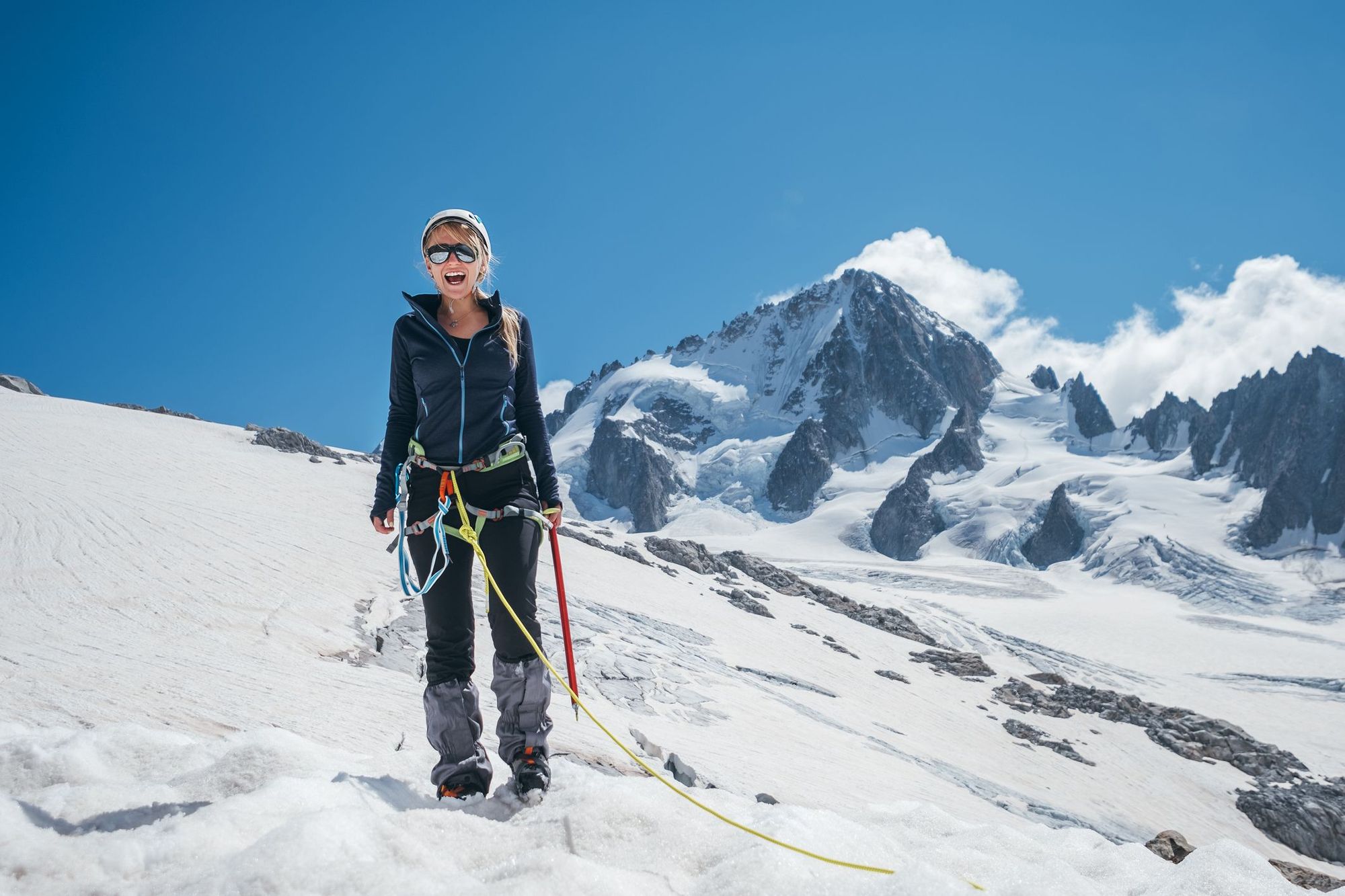 Both Thomas and Mirko preach the importance of layering.
"The layering principle is simply that you should have the right amount of clothes on you for whatever you need to be doing," says Thomas. "Not more and not less. So if you're cold, put an extra layer on - don't start with a lot of layers on, because then you start to sweat. If you're cold, you're probably wet with sweat, and you need to get that condensation out. The key ingredient in staying warm is not to get wet."
Thomas continues: "If you look at the Inuits on Greenland, you never see them run. It's printed into their genes that if we run we sweat, and if we sweat, we get cold."
Mirko echoes Ohlander's point.
"If you're skiing and you're sweating, then be ready to slow down, so you don't get too wet," says Mirko. "You have to adjust to the temperature, and that's why layering is very important.
"So for example, a snowmobile trip is easier than a ski trip for this, because you're not sweating on a snowmobile. That means you can over-layer and you will be fine. If you're skiing or trekking, you cannot do that, because first of all, it'd be hard to move with all those rigid clothes on, but also, once you start moving, you'd start sweating, and that's when you'll start to freeze."
The layering principle is simply that you should have the right amount of clothes on you for whatever you need to be doing. Not more and not less.
It's important to be continually adjusting your layers, says Mirko.
"When you're moving, you maybe take off a layer and when you stop, you put it back on. You're always adjusting to the climate and to the phase of the day - whether you're at camp or dinner or setting up a tent," he says. "If you've been sweating for five minutes at -20°C, and you have one layer on and an insulation layer, then in five minutes you will see your body steaming."
Keep your gear close
A quick extra point from Mirko Chiappini is to always know where the gear you're going to need is, and to keep it readily accessible, whether it's in your pack while hiking, or in your tent when you're back at camp.
"Logistics are important," says Mirko. "Keep your gloves ready, and your buff and your balaclava. Things need to be dry and generally, you need to be in control of your equipment, so you can be fast when you want to adapt."
Trust your guide, and don't be a tough guy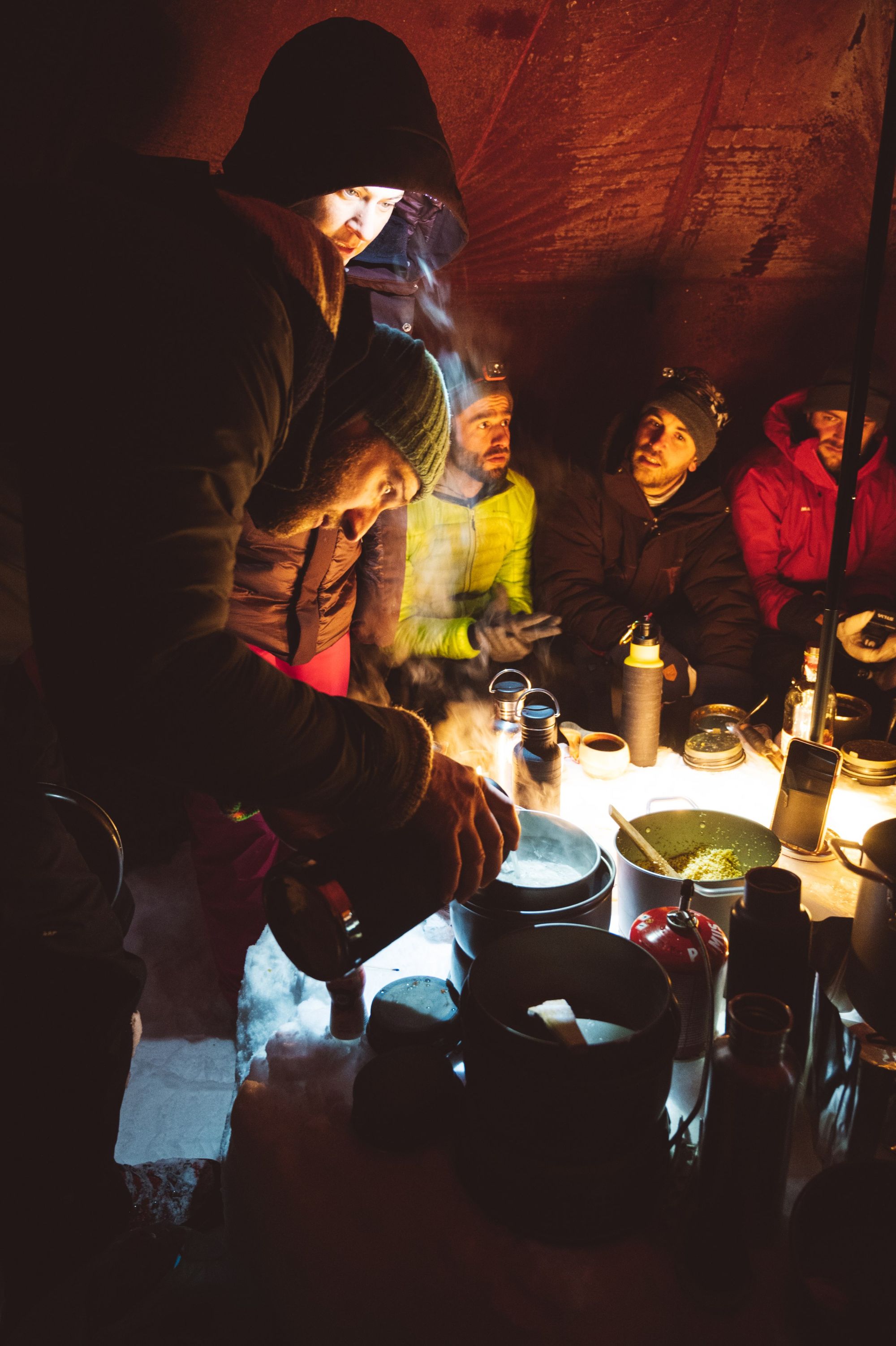 If you're ever in doubt while out in the cold, you should always ask your guide for advice. They are the experts, and have seen most outdoor scenarios before.
"There is an entire world of difference between 0°C and -10°C and between -10°C and -20°C for us," says Mirko. "But we know how to deal with it. We are professionals. We know how to read people and we can usually tell if you're cold or not, and give quick feedback. We experience a lot more problems with 'tough guys' than beginners, because a tough guy doesn't tell you what's happening - they hide their feelings and their emotions, so if they have a problem, it tends to get worse. Beginners tell us, and then it's very easy for us to help them adjust to whatever the issue might be. Tough guys are often more difficult."
Mirko reminds people that you should never feel like you're suffering.
"Many people expect the Svalbard adventure to be tough, so they think it's normal to suffer," says Mirko. "Of course, there may be some discomfort, but you don't have to suffer! I'm out guiding in Svalbard for seven months a year and I'm not suffering every day. It should be enjoyable.
"Sometimes we have to give guests clothes if we see they're wearing something inappropriate for the weather, and they might have been told one thing or another in a shop, but we really know how things need to be done in these conditions. It's all about trust - and we have to earn our guests trust."
On his trips in the Swedish backcountry, Thomas sets people the goal of camping in temperatures of around -20°C.
You don't have to suffer. It can be and it should be enjoyable, and we work to make it so.
"At the start of the trip, we do an introduction where people can talk about their expectations," he says. "Then we tell people our expectation is to sleep in tents at -20°C. Some people are shocked by that, but we then build up their confidence and skills over the next few days before completing that goal."
He tells the story of one guest who initially refused to camp in the cold, but after learning to trust Thomas, she ended up spending two happy nights in a tent.
"I took an air bed and put a sheep skin on top of it, and then put a hot water bottle into a sleeping bag, which makes it warms up like a thermos," he says. "That's a really good trick if you haven't done it before. She loved it, and was comfortable and warm. It's a big reward for people."
Choose the right clothing materials and fit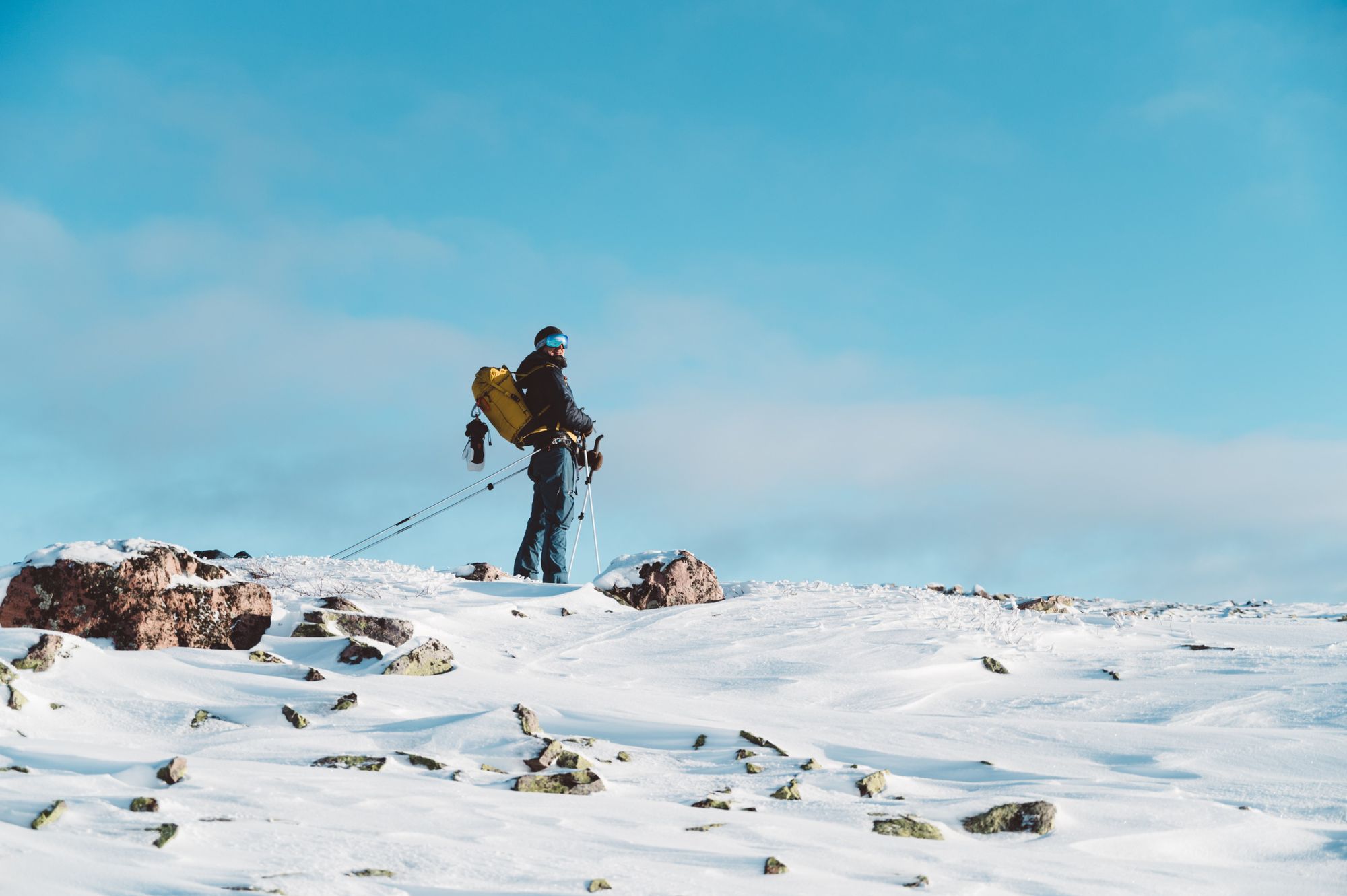 "For the base layer, we use wool," says Mirko. "No cotton! And the same goes for socks. When cotton gets wet, you lose all of the insulating properties. So it's wool, wool, wool. You really see the difference. When wool is wet, it still protects you and it dries quite quickly. Cotton is no-go."
Chiappini goes on to discuss the fit of clothing. "It's very important that if you're going to buy clothes, they need to be loose," says Mirko. "They don't need to be tight. What we often experience is that guests buy shoes for the Alps and then they use one pair of socks while they're hiking there, and then they come to Svalbard, and they use the same pair of shoes but they put three pairs of very thick socks on. Then what happens is that they begin to freeze, because once things get tight, the circulation can't go round and the blood can't go through.
"If you buy clothes, buy roomy. Loose is good, tight is bad. For shoes and everything else."
Thomas Ohalnder agrees, regarding materials. "You can go with wool or synthetics. I do prefer wool because it's got other benefits - it doesn't smell, so you can air wool garments out to have the next day. The downside of wool is that it's quite heavy, or it can be harder to dry, but you can have wet wool clothing on and still stay warm. It keeps the heat in even if it's a bit wet, which is important."
Bring more than one pair of gloves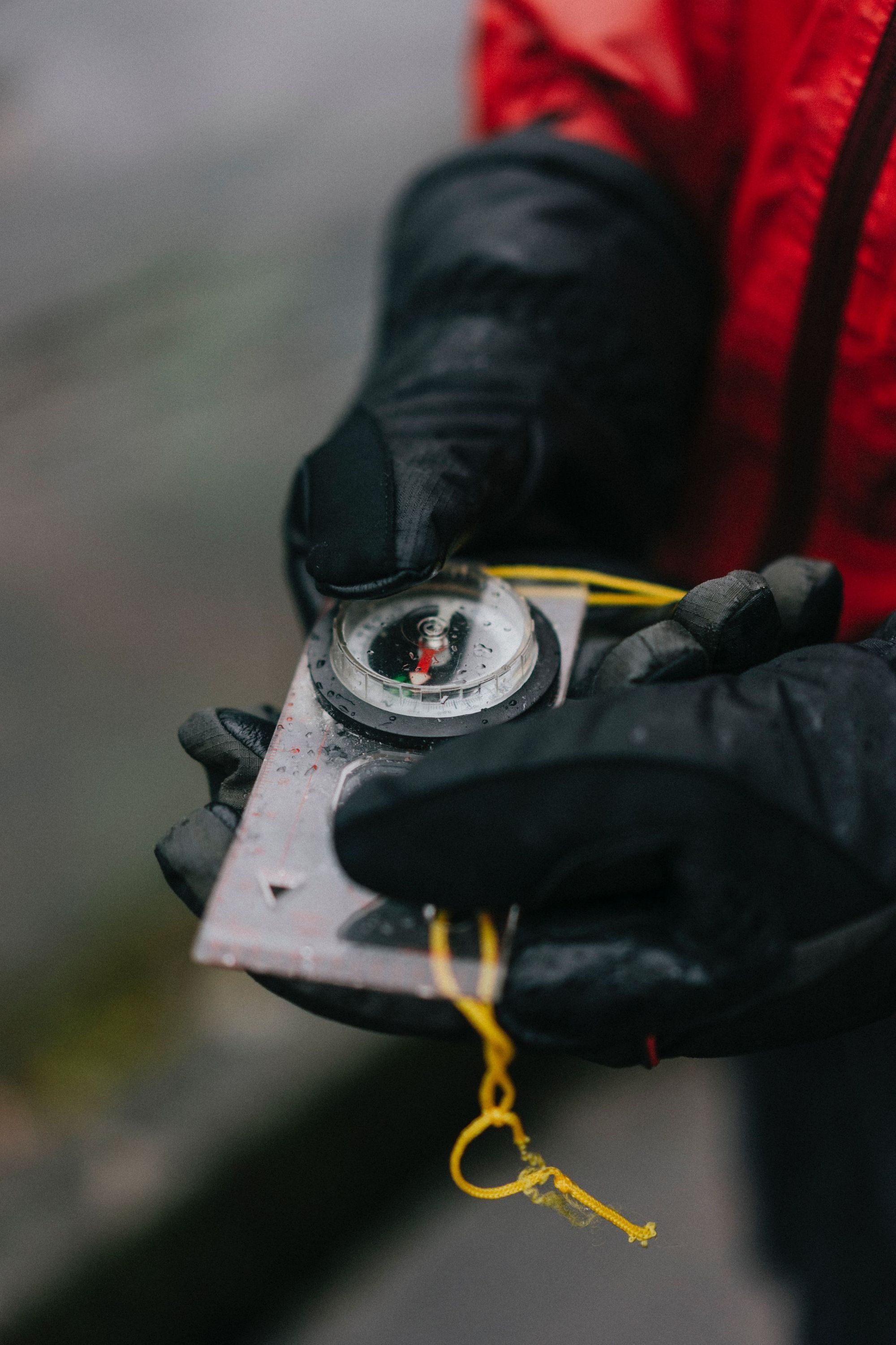 "This is very important," says Mirko. "We like people to have finger gloves, mittens and windproof gloves. Some people find that confusing - so let me explain. We want guests to have skinny, liner finger gloves to handle stuff - and for moments like when they're going to their sleeping bag, just to handle stuff. We also want another, sturdier pair of finger gloves to set up the tent and move stuff - a bit more hard-wearing. Then we want a pair of mittens because they're a lot warmer, because the fingers can keep together and they can keep warm. It's best if the mittens can go over the finger gloves.
"There are different phases of the day - eating, in your tent, setting up camp or out exploring - and these different phases require different options."
Get into the right mindset before you go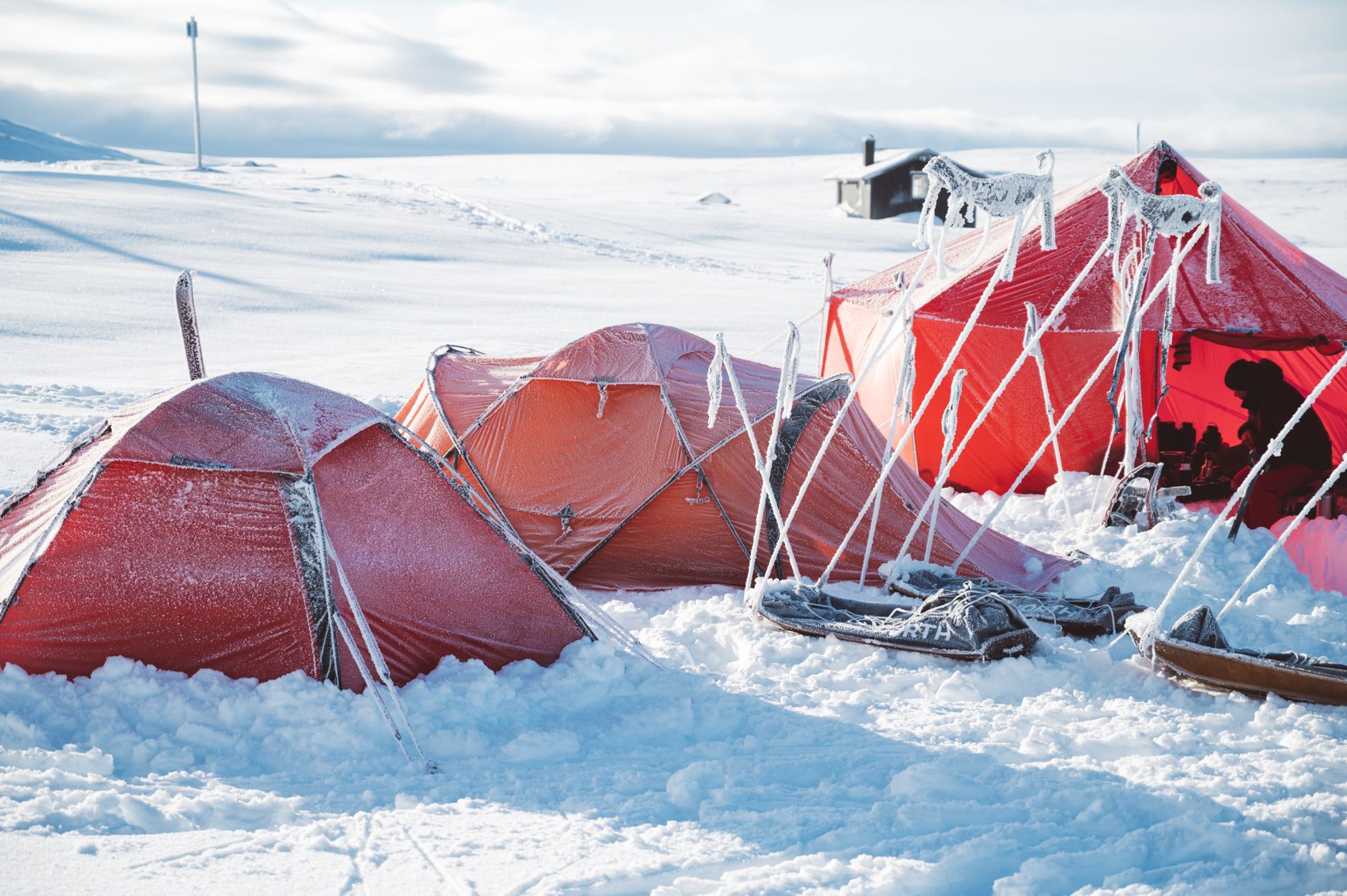 "There is a big difference between spending one day in the cold and camping in the cold," says Mirko. "Once you're booking a trip like this, you need to be ready for camping in the cold - because it's a different game if you go out for five hours and your brain knows that at the end of the day you are going back home, to the warmth, or if you're facing the cold for three days. You need to be ready for this endurance time - to spend this extra time night and day in the cold."
Thomas likes to remind people not to be scared of low temperatures, and to remember that climates, and how cold you will actually feel, will range hugely depending on other factors too.
"I have never been as cold in my whole life as when I was living in London," laughs Thomas. "I was living in this Victorian brick house, with bad heating and mould on the walls and the dampness of British rain goes through the walls and into the house. That's the key difference between Sweden and the UK in terms of weather - you have damp weather in the UK, and we have dry weather here in Sweden. So when you're up in the mountains here, it's a dry cold.
"When it drops to below -5°C, the ice crystals drop, so there's no humidity left in the air, and that cold? You can dress for that, because you just need to have insulating layers. The key thing to stay warm is not to get wet - so don't have sweaty clothes on… and don't go to London!"
What to Pack for a Cold Weather Adventure: An Example Kit List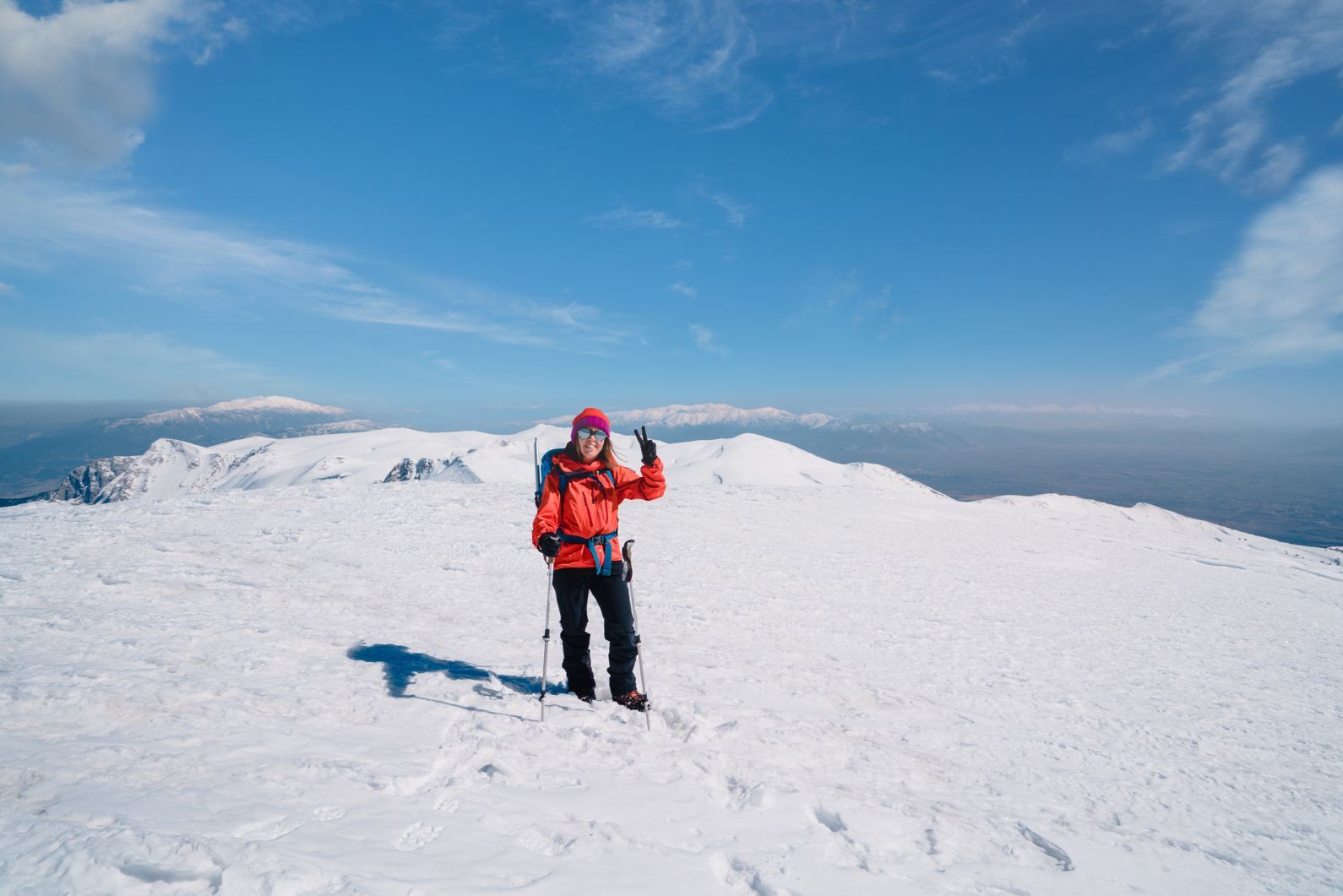 The kit list below is to give you an idea of what you might need to bring with you on a cold weather adventure, but each location has its own tailored needs, so be sure to consult your guides or experts before packing for any individual location.
Bags
Soft overnight duffel bag or rucksack
Daypack (35+ litres)
Waterproof liner for kitbag/rucksack or drybags if kayaking
Clothes
Insulated jacket or 'Reinforcement layer' (down or synthetic/PrimaLoft)
Warm woollen sweater or fleece
Hardshell Gore-Tex mountain jacket with hood (breathable, windproof and waterproof)
Gore-Tex mountain trousers, ideally with braces (breathable, windproof and waterproof)
Gaiters (optional)
Thermal underwear x 3 sets (preferably wool/merino - no cotton)
Woollen socks x 3 sets (no cotton)
Buff or neckscarf
Warm hat x 1-2 (for cold/windy days, and also to sleep in)
Windproof overmittens x 1 pair
Warm woollen gloves or mittens x 1 pair (to be used underneath the windproof mittens)
Warm finger gloves x 1 pair
Breathable base layer (full length, long-sleeved, wool/merino - no cotton)
Underwear
Something to sleep in
Winter hiking boots with a stiff sole (crampon-compatible, worn-in)
Light shoes or sandals to use around the camp
Sleeping
Appropriate sleeping bag, comfort rating trip-dependent.
Sleeping mat (provided, but bring your own if you prefer)
Other
Binoculars (for wildlife spotting)
Reusable water bottle x 1-litre (two if you have room)
Thermos flask x 1-litre (provided, but bring your own if you prefer)
Lunch box
Sunglasses
Suncream
Eyemask
Quick-dry towel
Padlock for left luggage
Universal travel plug adapter
Power bank or solar charger
Camera and spare camera batteries
Passports (and visas, if appropriate)
Travel Insurance documents
Earplugs
Personal items (biodegradable toiletries, sanitary wear etc)
Alcohol hand-gel
Biodegradable wet-wipes
Energy bars and snacks
Inspired? Check out our winter wilderness adventure in Sweden now, or our Svalbard adventure in the Arctic!