When we talk about waterproof backpacks, we should be clear that everyday hiking backpacks usually aren't waterproof. They often have a waterproof treatment, but even the best backpacks for hiking aren't necessarily waterproof. It's difficult to waterproof seams, and water can get into zippers, cords or holes for headphones or hydration packs. The more features a hiking backpack has, basically, the more difficult it is to waterproof. So, often it's actually a lot more practical to just make sure you get yourself a good all-rounder, water-resistant backpack, and then to add a rain cover on top or pack your kit in a dry bag inside.
In this guide we'll explore what you should be looking for in a waterproof backpack, and provide a few options you may be interested in taking into the great outdoors. We'll be primarily focusing on daypacks (for one day spent hiking, or multi-day hikes where you're going hut to hut rather than camping) - though many of the backpacks included have a larger size option available from their retailer. We've included both some waterproof backpacks and water-resistant backpacks.
Waterproof Backpacks: What to Look For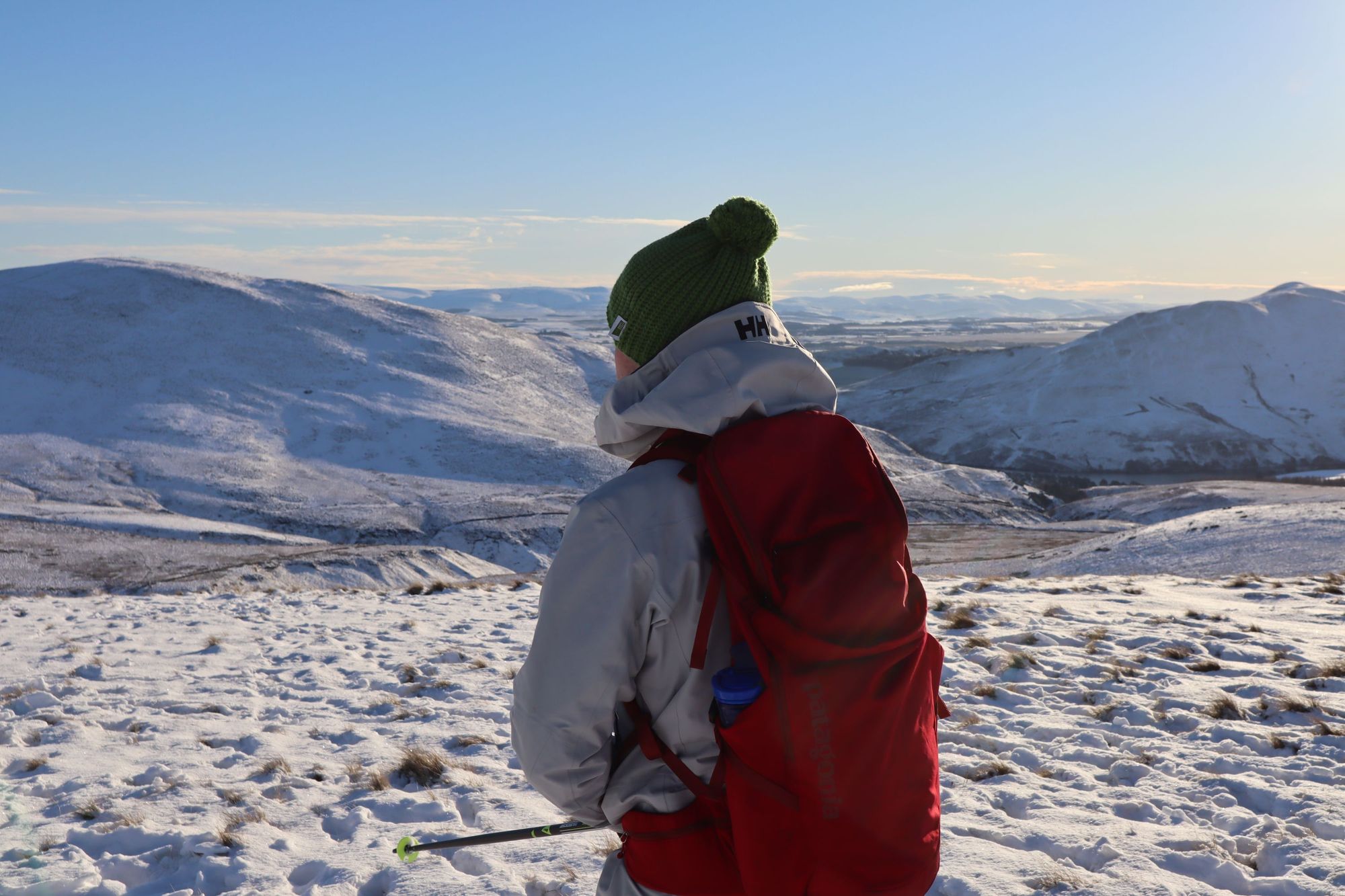 The basic tick list of what you should want from a good backpack for hiking is pretty short:
An appropriate amount of space, and accessible pockets
A comfortable back system
A chest strap and hip belt
A strong, anti-rip build and level of water-resistance
A rain cover (though these can be purchased separately, and their use in truly abominable conditions is questionable, so an inner dry bag can be a good idea)
Basically, you'll need enough space to hold everything that you're going to bring with you, but don't go overboard on size either. You want your backpack to weigh as little as possible, so you won't need anything bigger than a 35L daypack if you're just out for the day or going hut to hut or hostel to hostel. You might go up to 55L if you're camping. Anything over 55L is really for multi-day hikes and longer term travel. Think backpacking in Thailand or taking on a long-distance hiking trail.
You'll also need a good hiking backpack to be comfortable, of course. That's the most important thing. You don't want to be getting poked in the back or the hips or the chest by any odd features - and you'll want it to be sturdy too. You don't want your bag tearing easily, or letting water in quickly. That's all in the fabric.
Waterproof Backpacks: 5 of the Best Waterproof Backpacks for 2021
1. Ortlieb Atrack 35L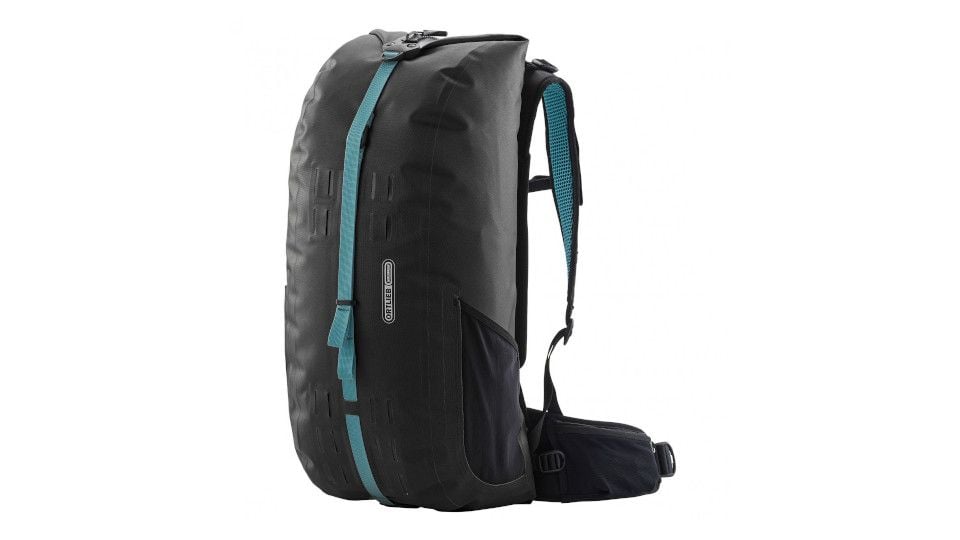 Ortlieb are a German company who specialise in waterproofing. The first products they made with dry bags and bike panniers. These days they do all sorts; and the Ortlieb Atrack is a brilliantly-made, entirely waterproof backpack. The pack opens like a travel bag or suitcase, making it incredibly convenient to access all your goods. The PVC-free nylon material and the TIZIP zippers are 100% waterproof. The back panel is adjustable, and it's even designed to carry skis or a longboard. An incredibly clever, incredibly versatile backpack from Ortlieb.
Price: £185 from Ortlieb
2. Fjallraven Bergtagen 38L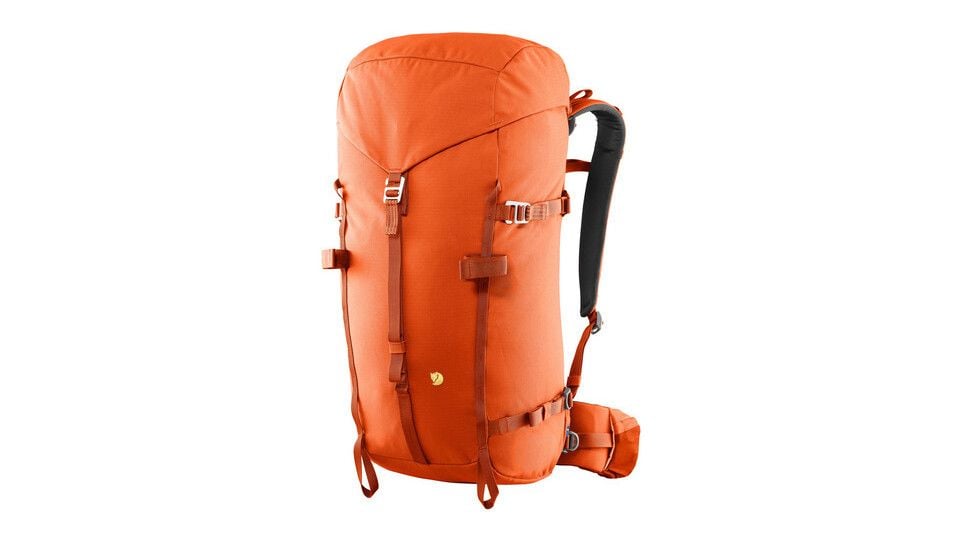 A bag designed for serious hiking and tough ascents, the Fjällräven Bergtagen 38 is a backpack built for those who like to adventure up on summits and ridgelines. The pack is made from the Swedish's company waterproof Bergshell fabric, with 31% recycled nylon and flat ripstop construction for strength. It has a distinctive wooden frame that, along with the hip belt and top lid, are easily removable, so you can customise the pack depending on what your needs are. There are holders for ice axes and hiking poles. This is a serious piece of kit.
Price: £244.95 from Alpine Trek
3.  Sea to Summit Flow 35L Dry Pack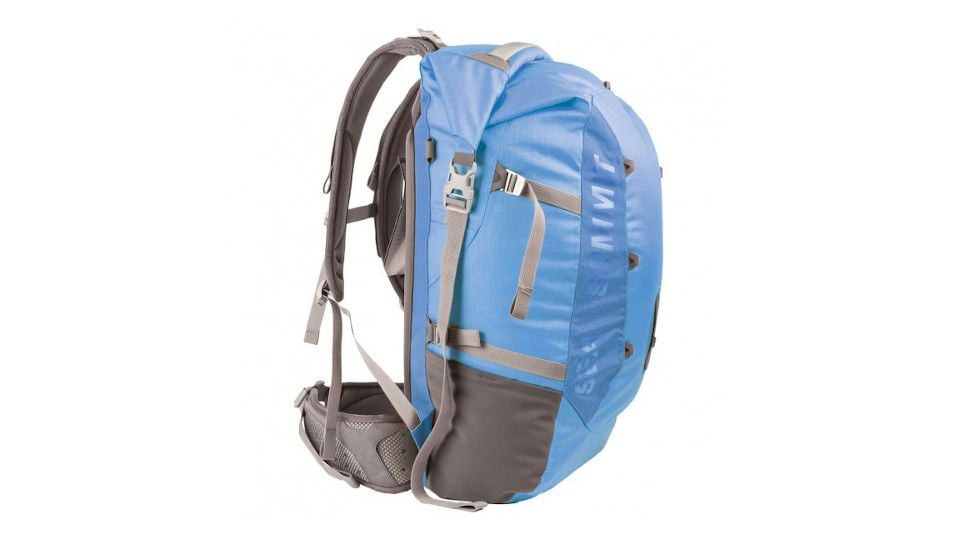 Sea to Summit's Flow 35 Dry Pack is made of TPU-laminated 420D Nylon, and has fully seam-sealed construction. We didn't really need to tell you that though, did we? One look at this thing and you can tell how waterproof it is. The top loading main chamber has a waterproof roll top closure. The shoulder straps are quick-drying, the hip belt removable and it's pretty easy to stick a pair of skis on the side too. A great waterproof backpack from Sea to Summit.
Price: £196 from Alpine Trek
4. Patagonia Stormsurge Roll Top Pack 45L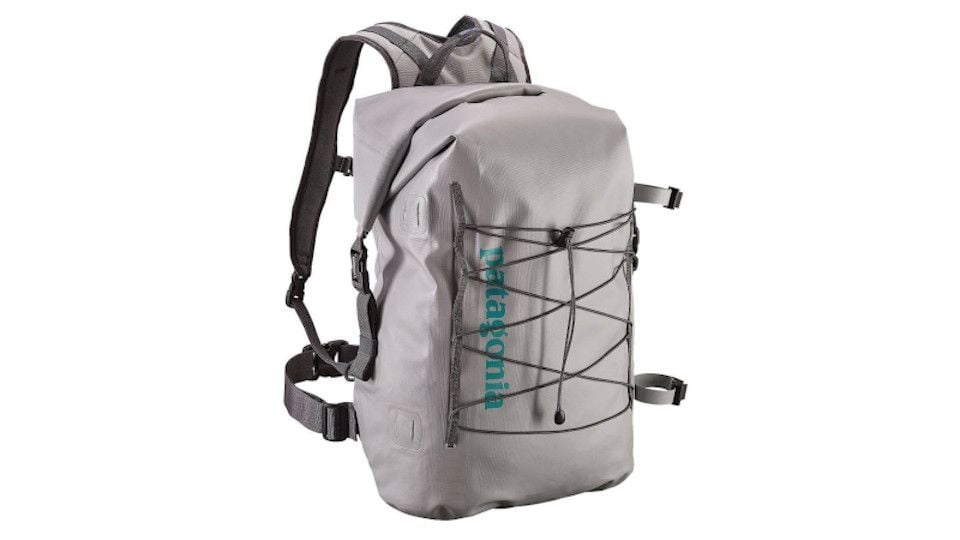 The most waterproof backpack in the Patagonia range, the Stormsurge is waterproof, with TIZIP closure, chest and hip belts, and particularly great side straps too. A fantastic, thoroughly waterproof day pack - and let's face it, this one just looks real good too.
Price: £140 from Patagonia
5. North Face Waterproof Roll Top Bag 35L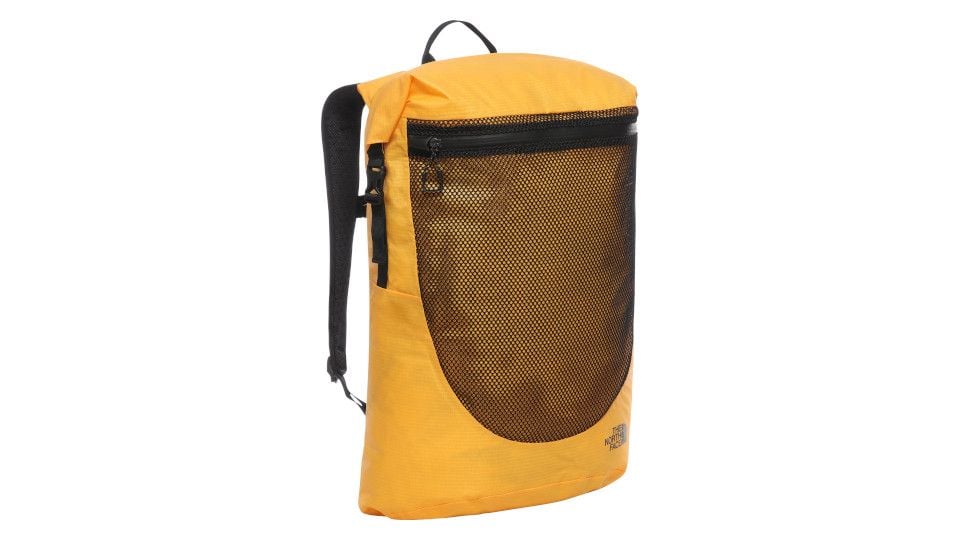 The North Face's 35L Waterproof Rolltop Bag is completely waterproof, with fully taped seams. It's more affordable than some others on this list, with the daypack costing £75, and as well as the space inside, has a front pocket to keep things super handy. The pack does lack a hip belt, so it's not ideal for longer explorations, but great for shorter days out and day to day in the city.
Price: £75 from The North Face | £45 from Ellis Brigham
Waterproof Backpacks: 5 of the Best Water Resistant Backpacks for 2021
6. Patagonia Nine Trails 28L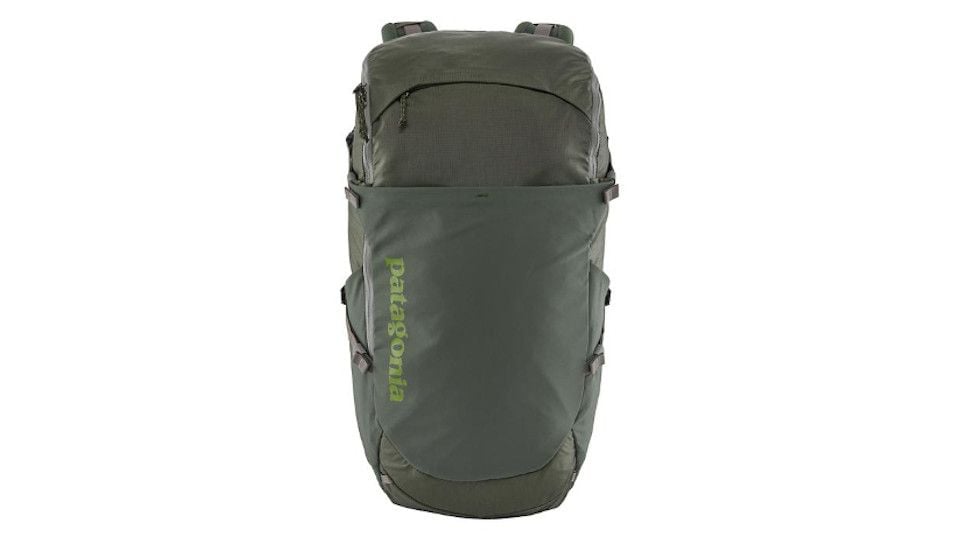 The Patagonia Nine Trails pack isn't entirely waterproof, but it is sturdy, lightweight, comfortable and weather-resistant. The Cordura nylon means it can take a lot of abuse in the outdoors. There's a PU finish and a DWR treatment, which means that while it's not waterproof, the water does bead to an extent. It's streamlined, minimalist and stylish, with just a big, stretchy pocket on the back for easy access and two water bottle pockets. Cards on the table, I've taken this backpack to several continents, and I've never had problems with it in the rain. Even on my way to Ciudad Perdida/The Lost City, in the depths of the Colombian rainforest - and oh boy, did it rain along the way - the backpack held up brilliantly combined with just a £10 rain cover.
Price: £129.95 from Alpine Trek
7. Osprey Archeon 30L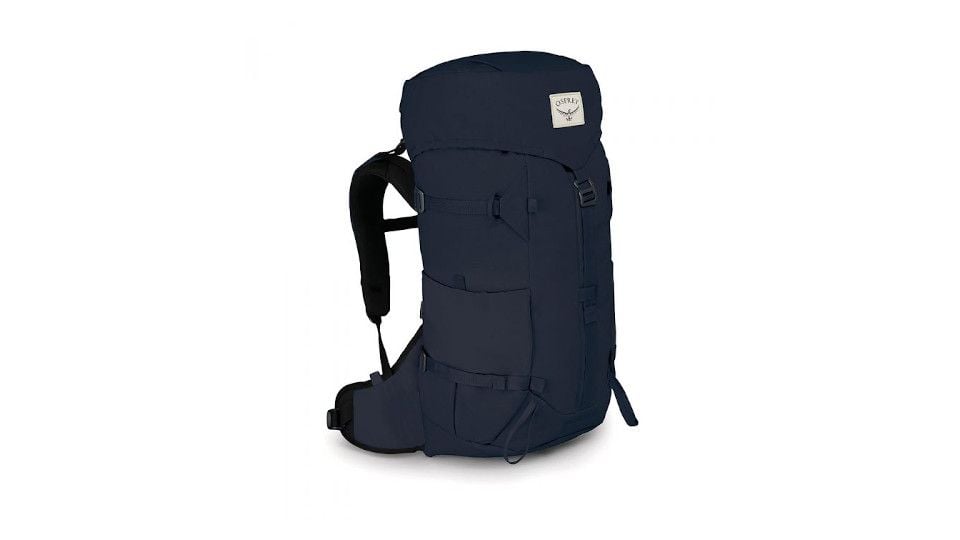 Osprey's Archeon 30 is an awesome backpack. It comes with an integrated and detachable, recycled rain cover - so there's your safety catch for those rainy days. Beyond that, you've got a fully adjustable back panel with foam ridges for comfort. It's super slick and smooth in design, with no wasted pockets or accessories. And best of all, it's a sustainable pack too. Osprey have moved towards C0, PFC-free DWR coating, giving performance through a sustainability lens.
Price: £180 from Osprey Men's and Osprey Women's
8. Millican Fraser The Rucksack 32L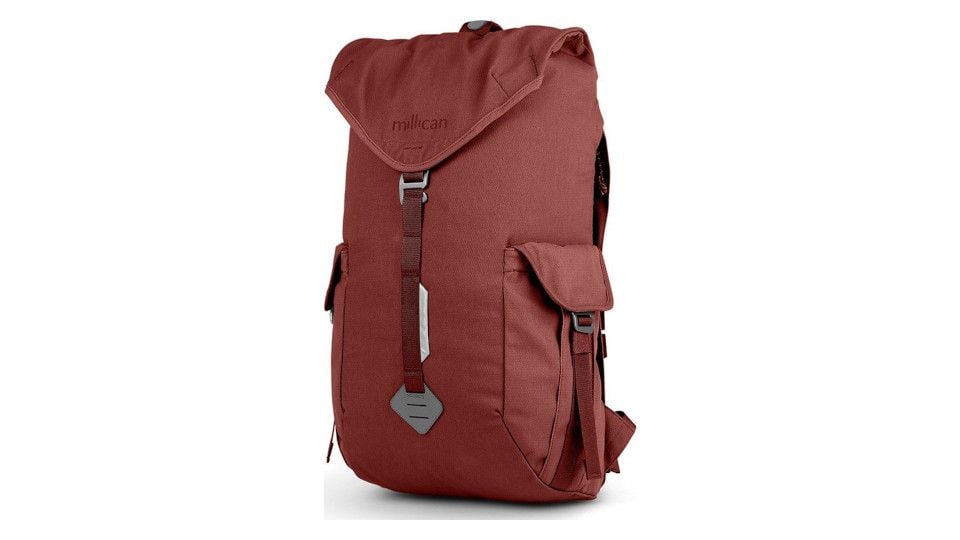 At this point in my life, I have written a surprising amount of lists about backpacks, and one backpack that seems to make it onto an awful lot of those lists is Millican's Fraser the Rucksack. As well as the slightly unusual name, which makes it sound like the rucksack is called Fraser, this is just a tremendous pack. The pack is made from just a few panels of weatherproof Bionic Canvas, 65% recycled and 30% stronger than regular canvas. There's a removable hip belt, two great, big side pockets, a laptop sleeve inside, and it's stylish to boot. I've taken this up several Munros in Scotland and been nothing but happy - and it gets good use in the city centre too.
Price: £155 from Millican
9. Lowe Alpine Altus 42:47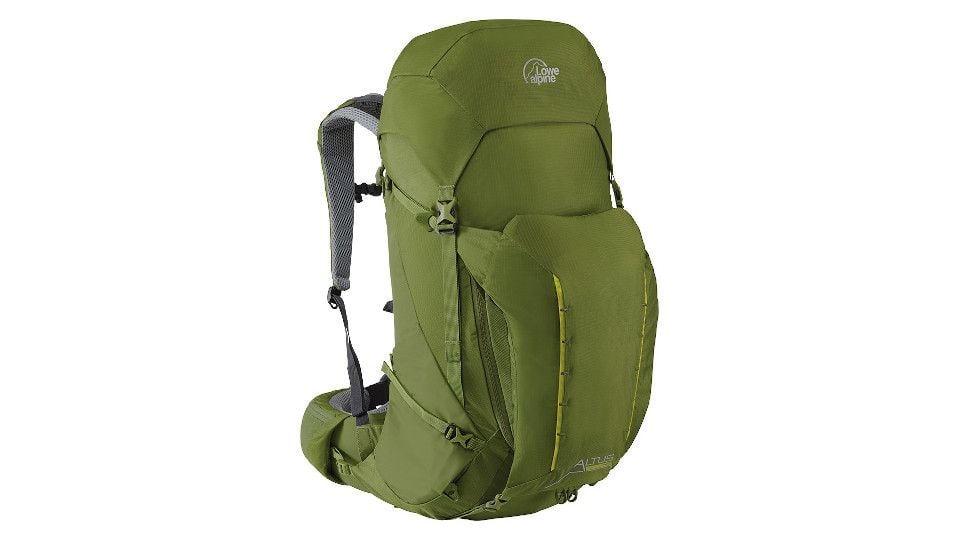 The award winning Altus hiking backpack from Lowe Alpine is built with Robic ripstop and weather-resistant HydroShield fabric. That's a lot of cool sounding words, which in this case guarantee a lot of performance. This is a great backpack for hut to hut hikes and winter walks, with a hip belt, pole or ice axe attachments, and an adjustable back-length. If you're wondering what the 42:47 is about - the Altus has an extendable lid which means you can increase the volume of the pack by an extra 5L, or ditch it if you're packing light.
Price: £111.99 from Ellis Brigham
10. Mountain Equipment Ogre 33+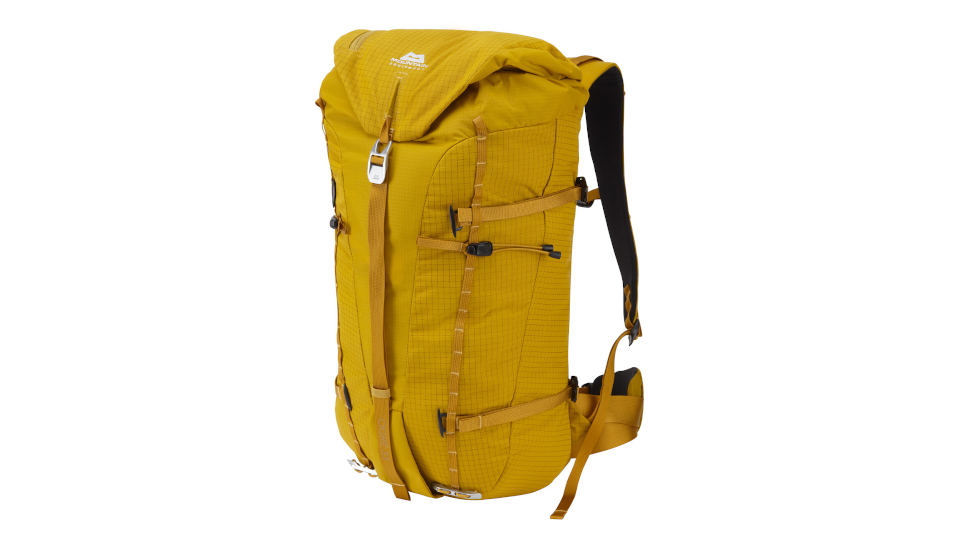 Every Shrek aficionado out there will know that ogres have layers, and the Ogre 33+ is no exception. Mountain Equipment's M Series Fabric is durable, with double ripstop polyamide fabrics. The DWR coating means the fabric repels water and sheds snow, and there's an additional PU coating on the inside. It's a mountaineering pack, but is happy on hikes and hillwalking adventures too. There's a great hip belt, easy access pockets, and it's stylish too.
Price: £118.95 from Alpine Trek
Rain Covers and Dry Bags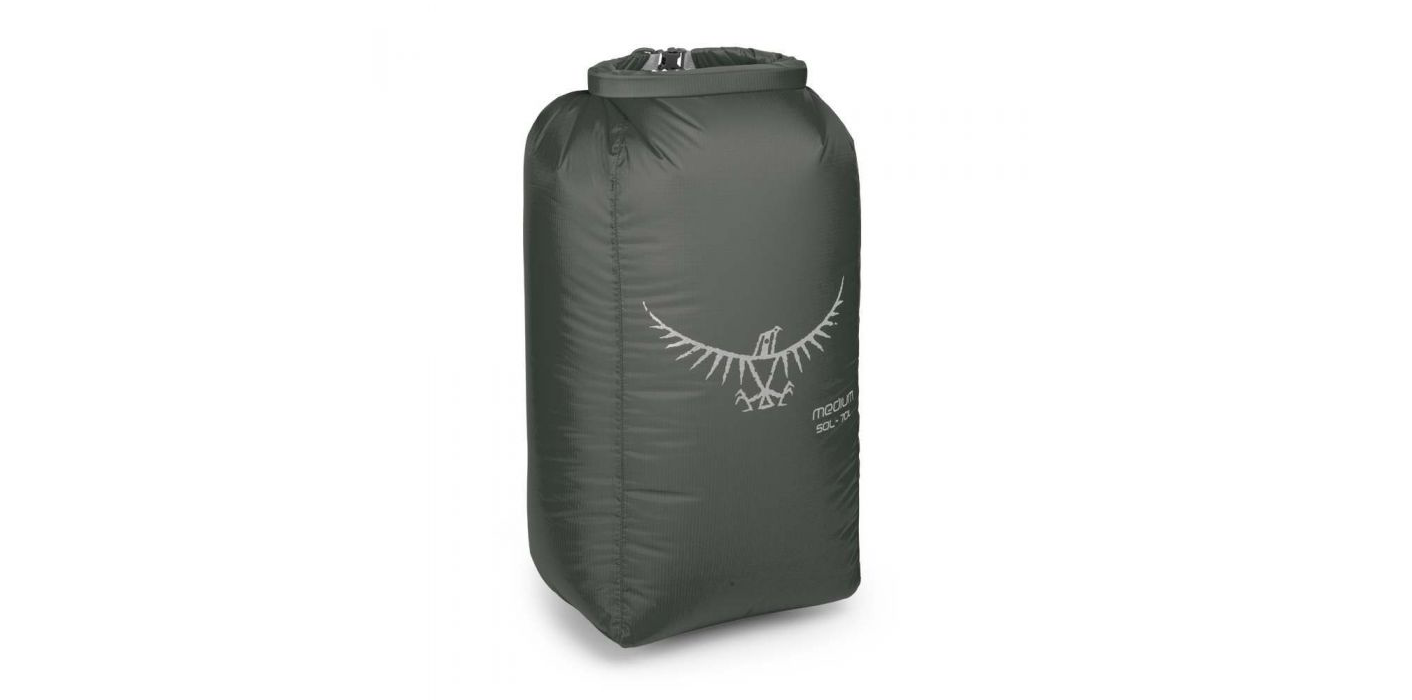 We've talked a good bit about rain covers and dry bags, so we figured we may as well make some suggestions on that front too. Many backpacks come with an integrated, or included rain cover - a bit of waterpoof fabric which stretches out over your back to prevent it from the worst of the weather. You can get them at almost any outdoors store - Osprey, Decathlon or North Face just for starters. Thing is, if it really pours down, it's likely that no rain cover will protect your goods. That's why a lot of people stick their gear inside a drybag inside their actual pack (or in a bin bag, for that matter). Osprey have dry bag liners in all sizes.
Got the gear? Now check out our awesome range of adventure holidays!
This article contains affiliate links. Which basically means we make a little commission if you click through and buy something. It doesn't cost you anything, and it just means we can do more good things in good places.