We put a lot of heart into every adventure that we create. But what you might not have noticed is that we also put a little heart onto every trip that we create too. If you've been browsing through our dreamy adventure holidays lately, you might have spotted that there's a small heart in the bottom right corner of each trip card on the site. Click that heart (while logged into your Much Better Adventures account) and the adventure will go onto your 'wish list'. It's the perfect place to store those trips that stoke your wanderlust, widen your eyes and get you blowing the dust off your passport.
The wish list is the perfect tool to use while you're picking out your next dream adventure, and we thought that this little article could be another useful step in that process. So, here are our 15 most wish-listed trips of 2021 so far:
1. Hike, Kayak and Wild Camp the Norwegian Fjords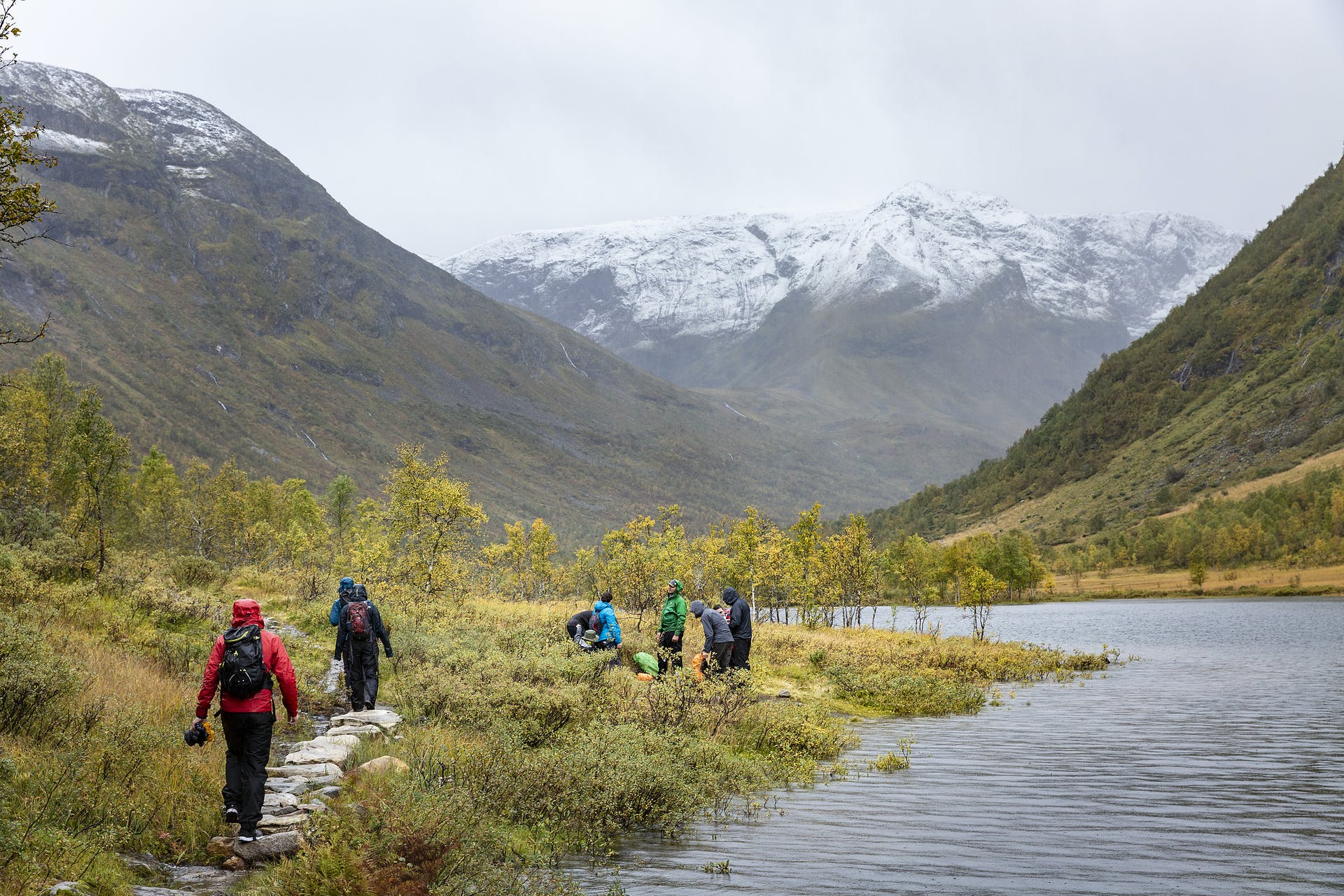 Given how many bucket lists the Norwegian fjords are on, it should be no surprise that this beauty tops our most-shortlisted adventure list. Kayak through the Nærøyfjord, the wildest arm of the enormous Sognefjord. Wild camp under the stars at the edge of the water, and awaken to the sight of the mighty fjords outside your tent - right where you left them the night before. The icing on the cake is a hike up to the Breiskrednosi summit, looking back down over the Nærøyfjord and giving you one of those stupidly-scenic views that only the fjords can provide.
2. 100km Canoe Expedition Across Scotland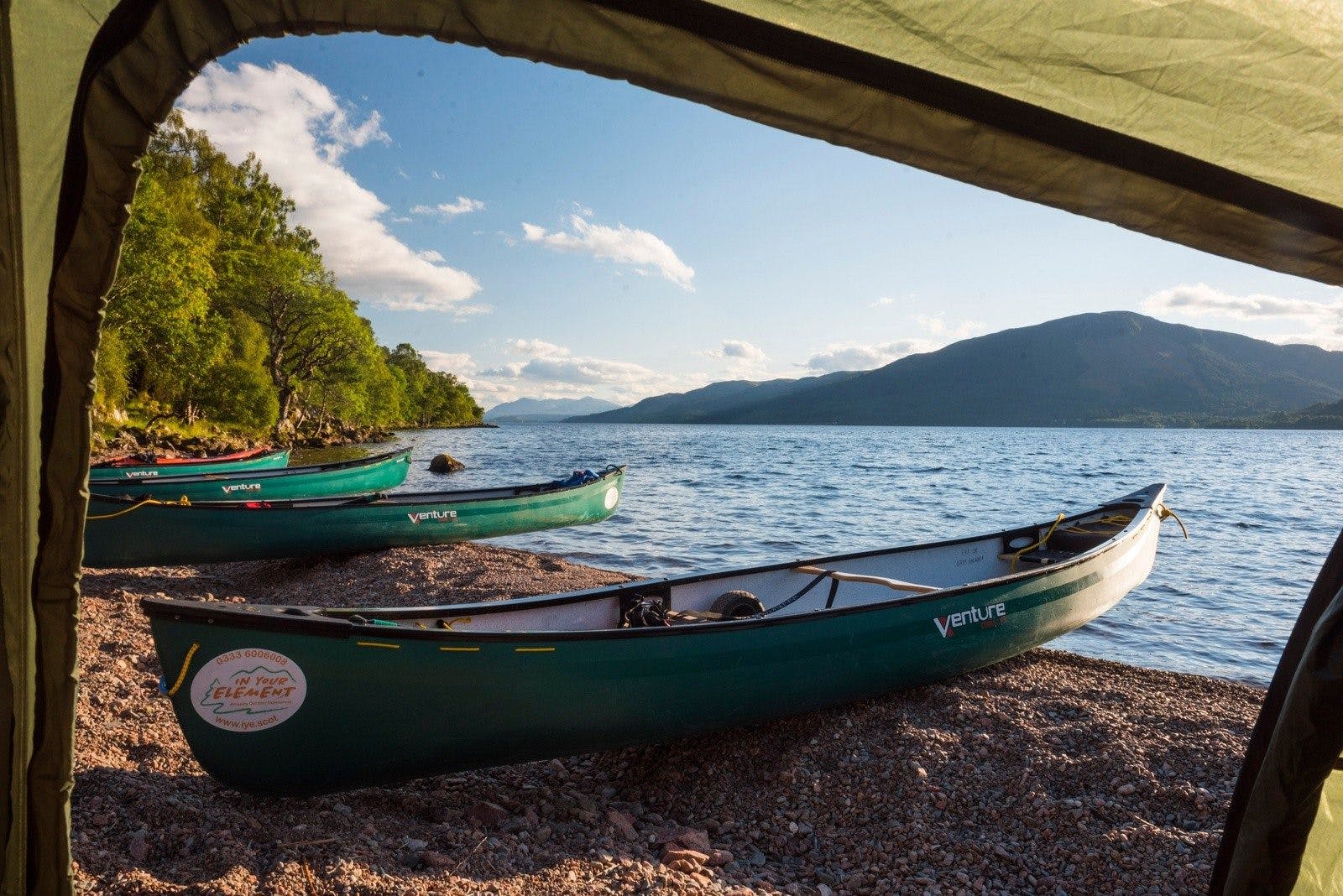 Our most wish-listed adventure in the United Kingdom is a 100km canoe expedition along the Caledonian Canal in Scotland - taking you from Fort William in the west (the home of Ben Nevis) to the city of Inverness in the east. Split up over four nights, this route takes you across not only the legendary Loch Ness, but through Laggan Locks, Loch Oich, the amazingly-named Loch Lochy and more. There are few better ways to see the beauty of Scotland.
3. Raft, Hike and Canyon in Bosnia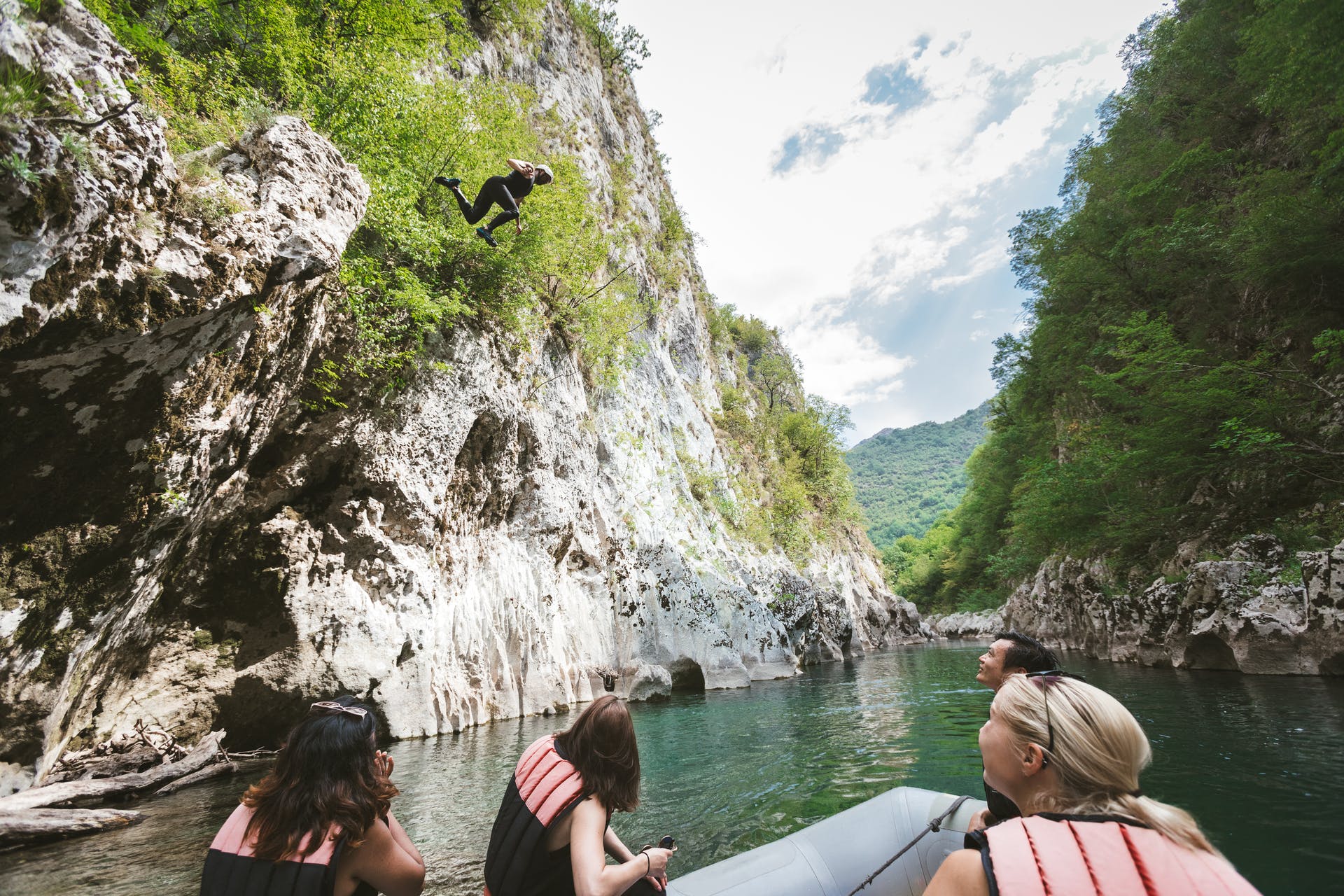 While Croatia and Montenegro are now well on the radar of most avid travellers, the wonders of Bosnia remain unknown to most. Even those who love to live out of a suitcase. It's a frankly beautiful land of mountains, turquoise rivers, burek and beauty! On this trip, near the Croatian border, we take you down the Rakitnica River, through the Neretva Canyon and Zupa Valley, and show you what everyone else is missing when they go to the crowded cities next door.
4. Ice, Snow and Saunas in Finnish Lapland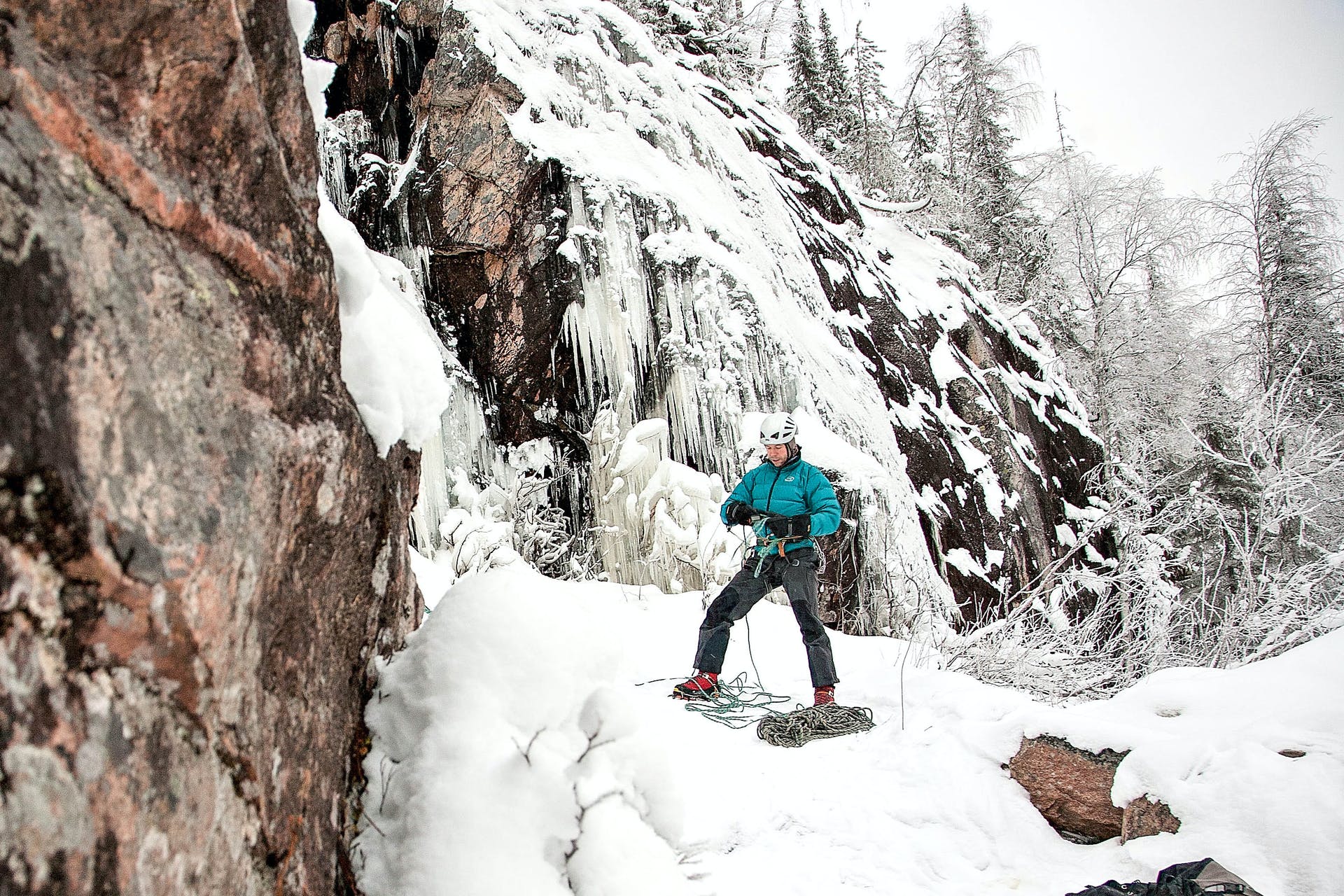 Time to get your snowshoes or crampons on. On this trip, we're heading into the Arctic Circle and the frosty heaven that is Pyhä-Luosto National Park in Finland. We'll be seeing silent, snowy landscapes, trees bent by the Arctic wind and frozen waterfalls. We won't just be looking at the waterfalls though - we'll be climbing up them, with ice axes and all. Oh yeah, plus there's the aurora borealis. Always important to mention the aurora borealis.
5. Husky Sled and Northern Lights Expedition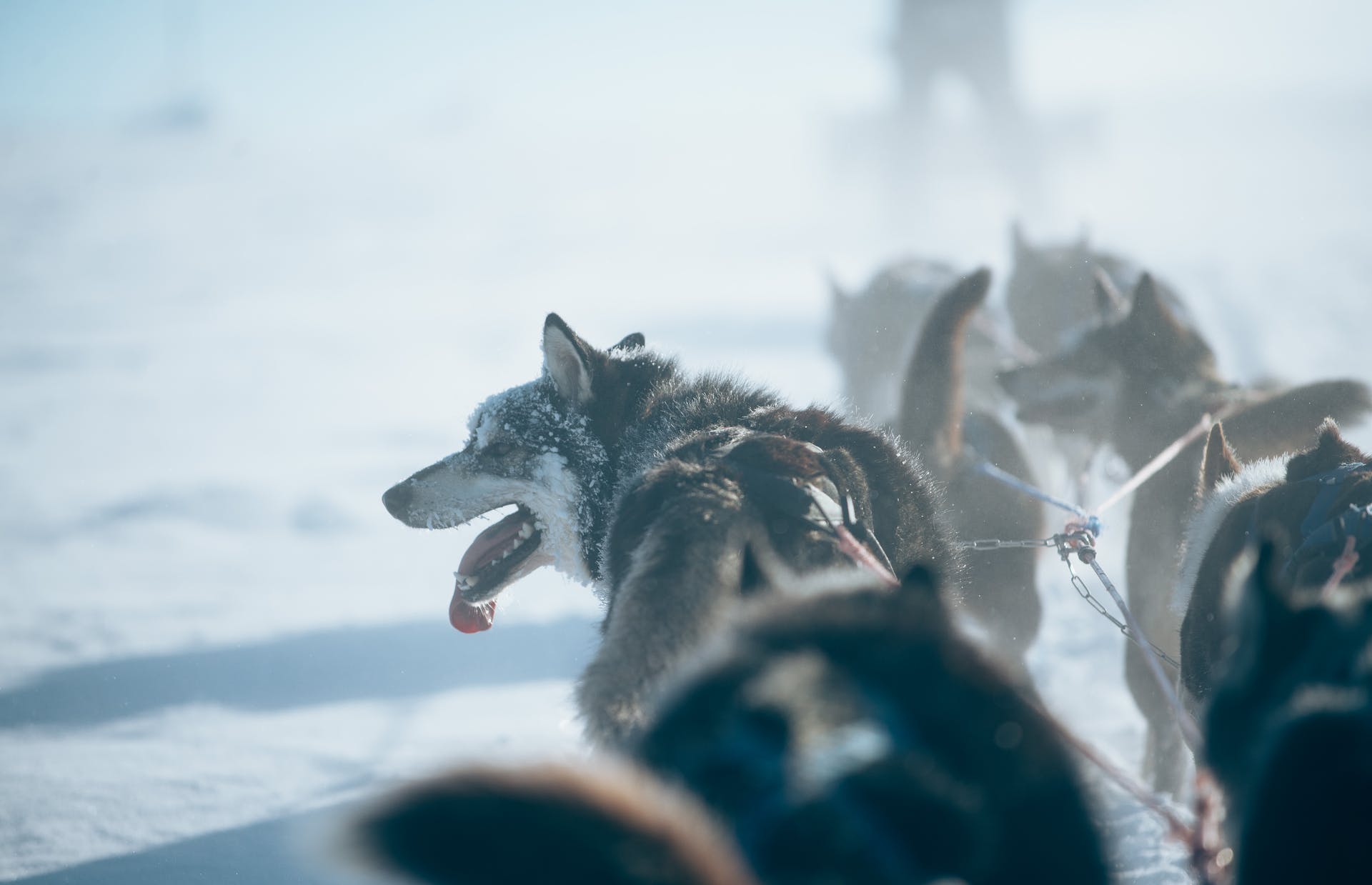 Well, this is apt timing, isn't it? Seems like you lot really like the old aurora borealis and, to be honest, it's not hard to see why. Bright, colourful dance show happening in the sky? Sign us up. And why not add some cute dogs in for good measure. We can't think of a single decent scenario which can't be made better with cute dogs. You and the husky pack will travel into the wilderness of the Finnmark Plateau, then you'll sleep in a mountain cabin, and chill in a jacuzzi or a sauna when you're done. Finland loves a good sauna.
6. Hike, Canyon and Raft the Slovenian Alps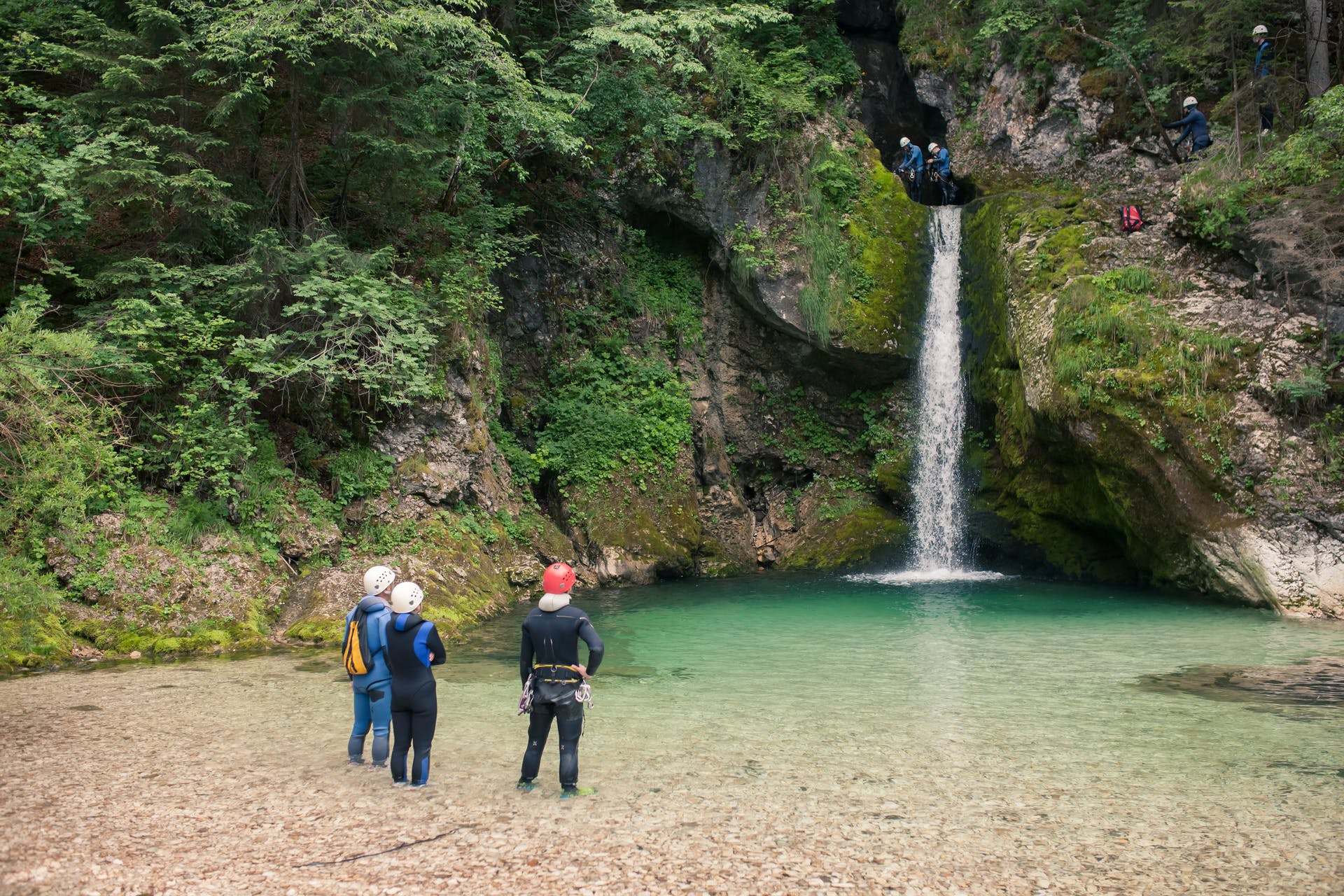 Slovenia is a country that's 60% forest. That's a whole lot of forest. Add in the beautiful Julian Alps, home of the mighty Mt Triglav and Triglav National Park, and the vivid blues of the Soča River, and you've got yourself a little adventure paradise. All of that scenery is great to look at, but it's even better to explore. Hike it, canyon through it, and raft over it - then return to your idyllic accommodation in Lake Bled to recover. Oh, Slovenia. We love you so.
7. Adventure Hiking in Slovakia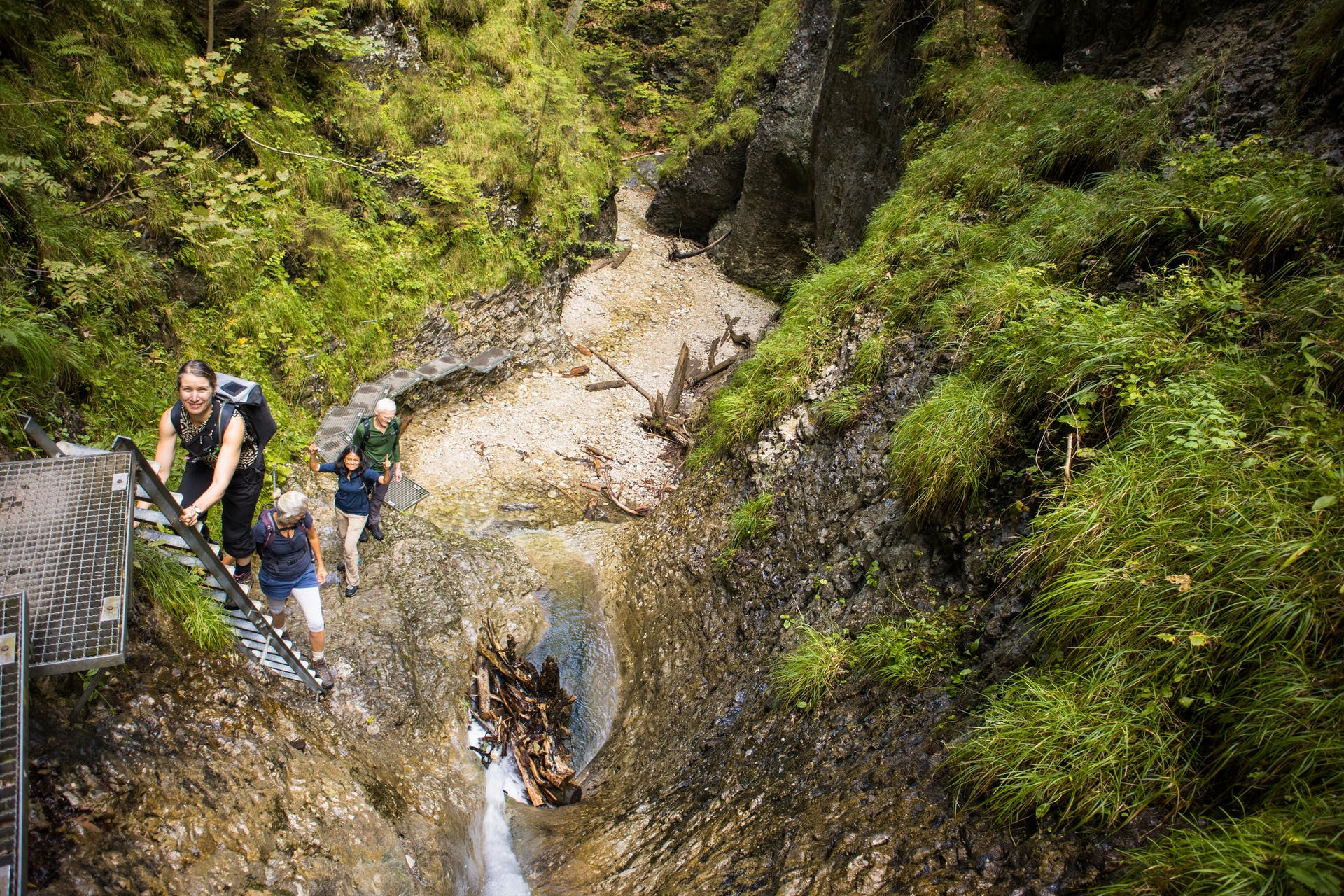 The Slovak Paradise National Park: home to a remarkable network of mountain trails, ladders, bridges and catwalks. Fancy crossing canyons and ascending gorges like you're out on an assault course? Fancy exploring lush forests and stunning National Park boundaries, without the crowds? Fancy chilling out in a charming little medieval town surrounded by beautiful nature? Well, so does everyone else who stuck this one on their wish list. Full details below.
8. Kayak and Hike Indonesia's Remote Islands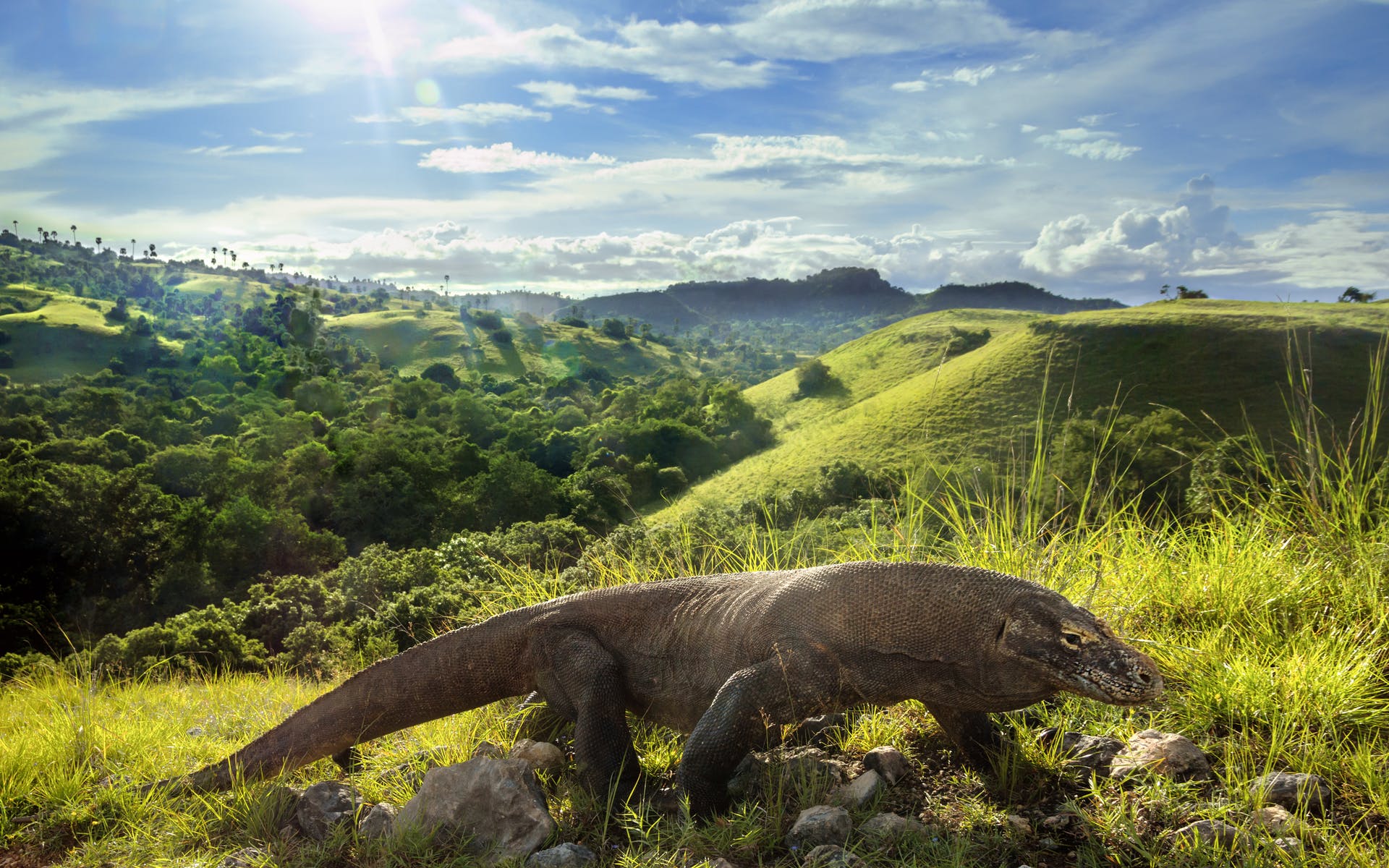 Paddle between mountainous islands, live on a boat, hike up a volcano and hang out with Komodo Dragons. Kayak and snorkel crystal clear waters over pristine coral, eyes peeled for turtles, manta rays and friendly reef sharks. Hike up Mt Kelimatu to the see the three brightly coloured volcanic crater lakes from the top. Then hike back down and visit a crucial turtle sanctuary which is not only supporting the turtles, but also the local community. Not bad, eh?
9. Sea Kayak in Sardinia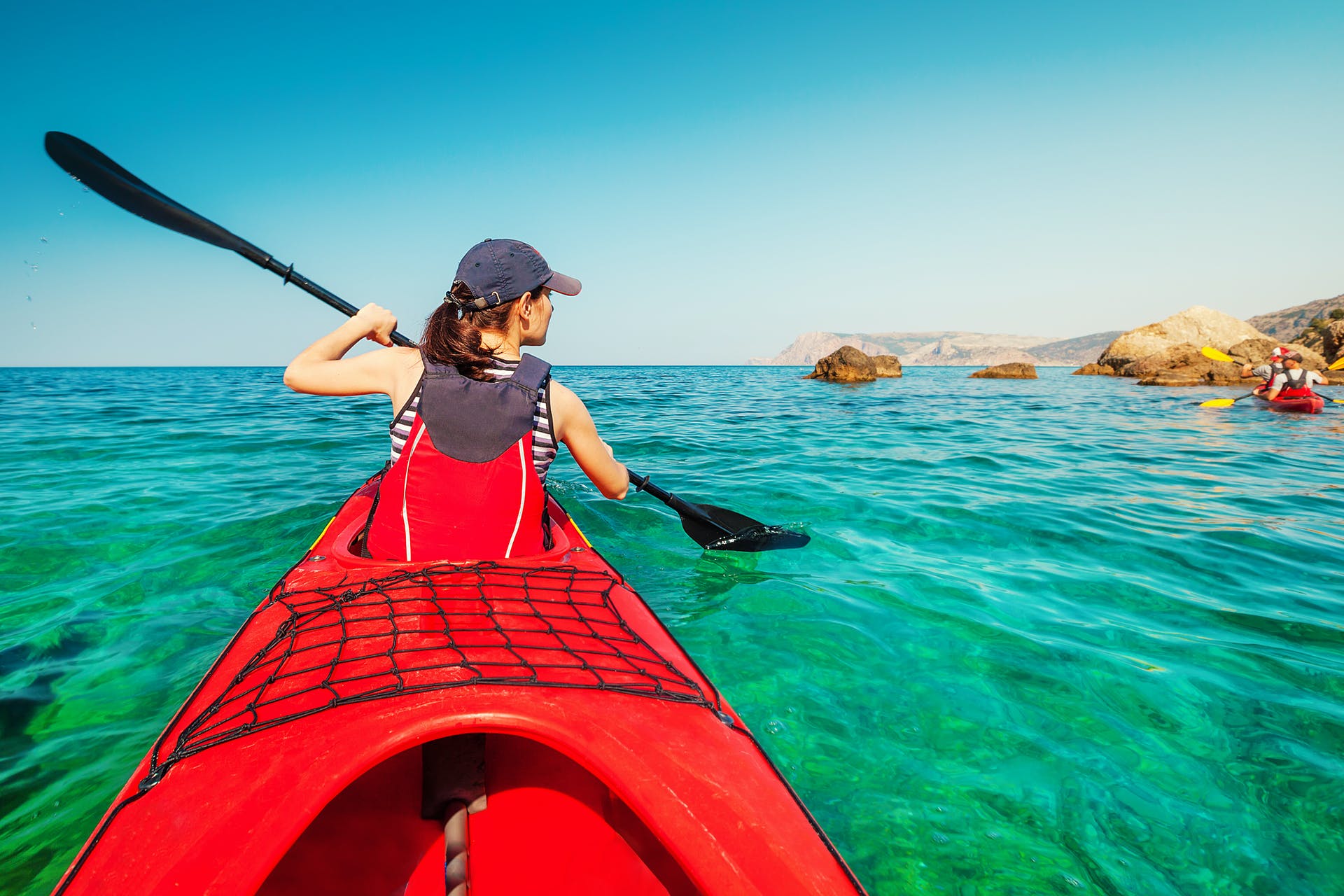 Fun, sun, kayaks and islands. You'll get all of the above in abundance, plus a bunch of beautiful wine and Sardinian food on this adventure. Staying at an Agriturismo, you'll explore sea caves, cliffs and coastlines, stopping to snorkel on the beaches of Cala di la Donne and Abra Massa. The Guardian called this trip "one of the best spring breaks in rural Europe".
10. Kayak, Snorkel and Hike the Canyons of Albania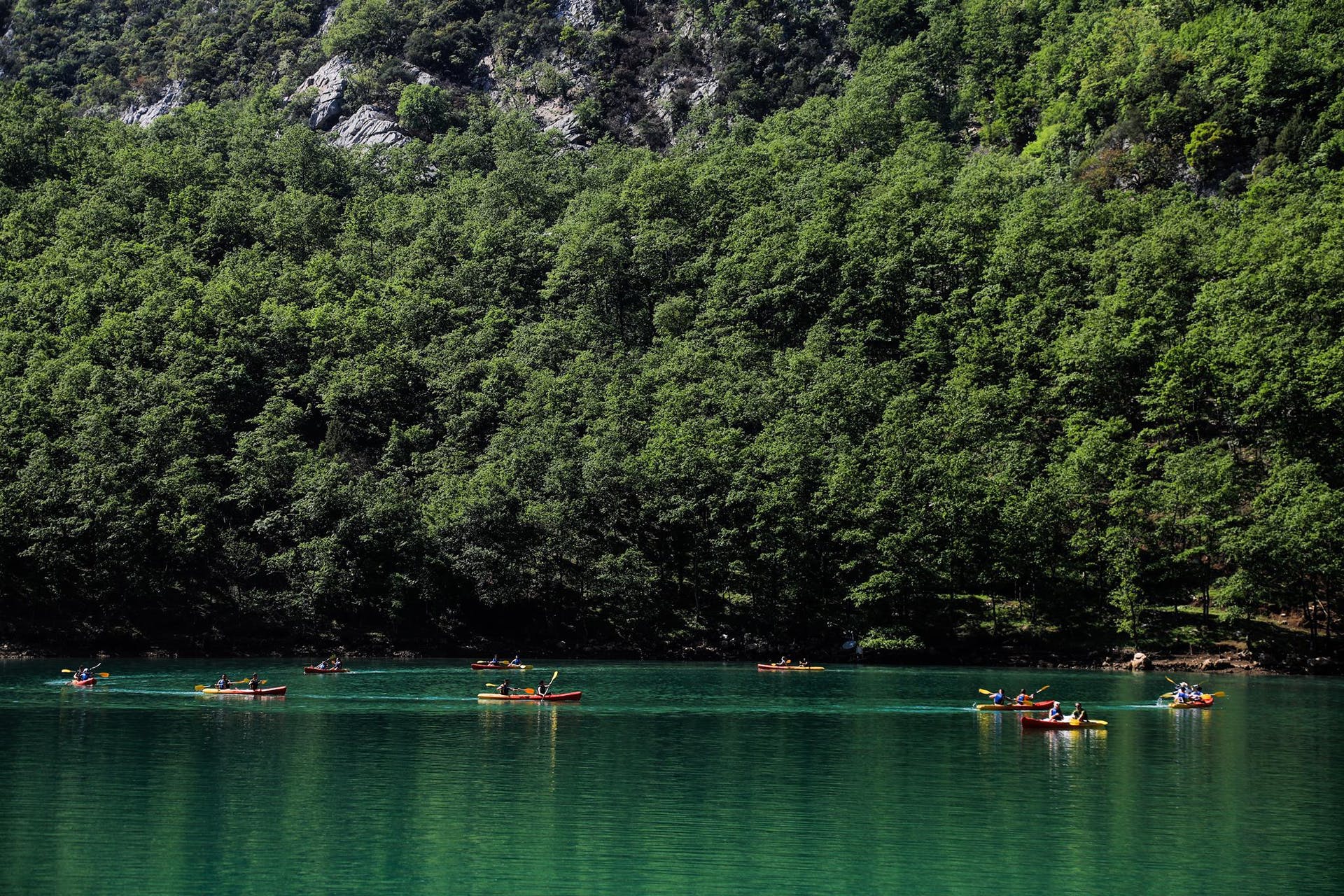 Kayak on protected waters, wild swim in natural pools and trek into the spectacular, permanently green ecosystem of the Osumi canyon. Trek the rugged Tomorr Mountains and summit Mount Tomori (2416m) - earning possibly the best view in the whole of Albania. Kayak the clear waters of the protected Karavasta lagoon, home to the Dalmatian Pelican and raft the waters of Osumi. Think giant rock faces, lush greenery and huge waterfalls tumbling over it all.
11. Surf, Coasteer and Wild Camp in Cornwall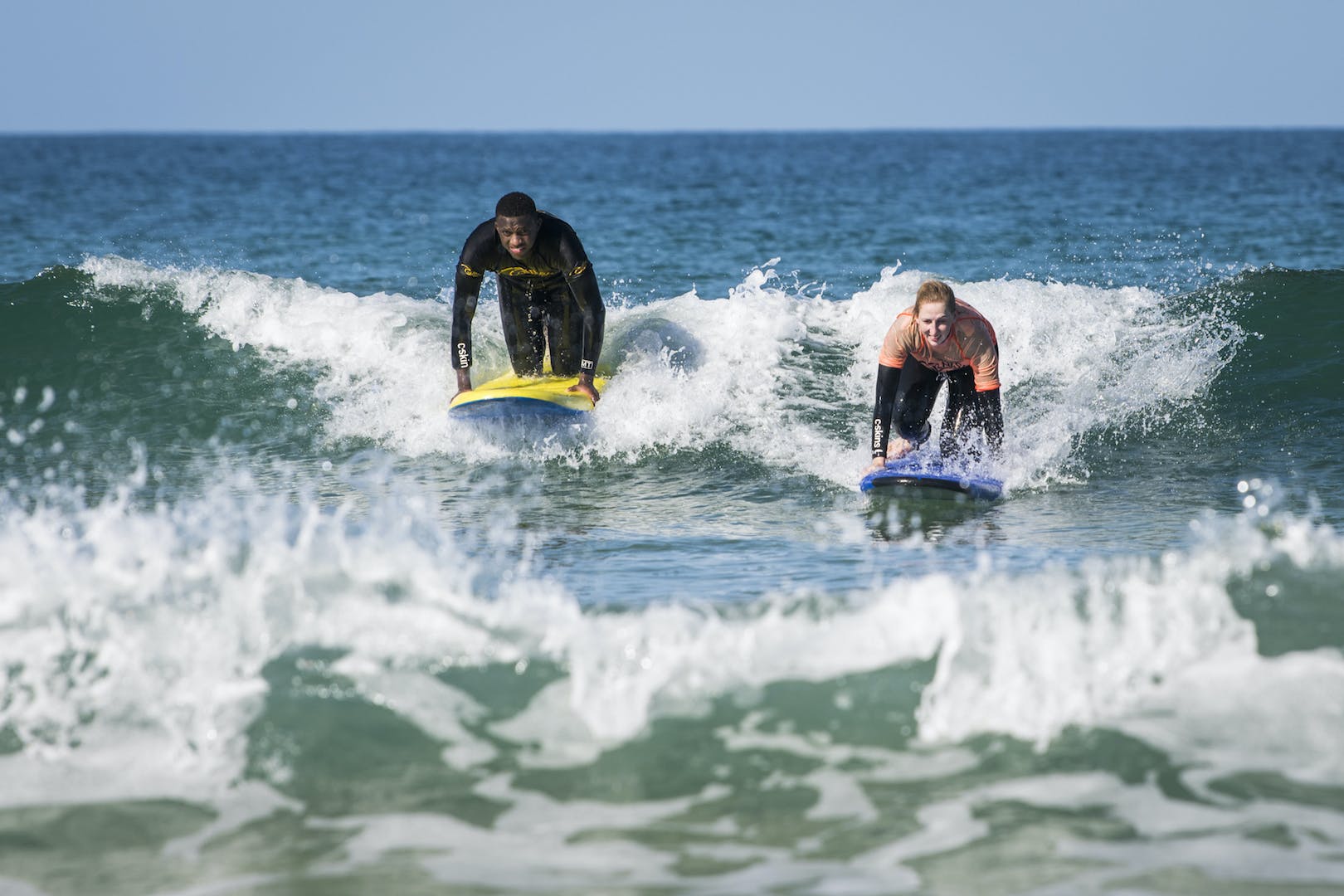 Usually, the first time you show someone a photograph of Cornwall, what follows is a moment of silence, and then a gasp of surprise, as they come to terms with the fact that a coastline as beautiful (and exotic looking) as this could possibly be in England. But there you have it. Perhaps it's not just grey buildings, Shakespearean theatres and ominous cloud formations after all. On this trip, it's all about the water. Learn to surf and coasteer with expert guides in the famous waves of Cornwall (plus, you'll throw an axe or two around for good measure).
12. Intro to Wild Swimming, Surfing & Yoga in Cornwall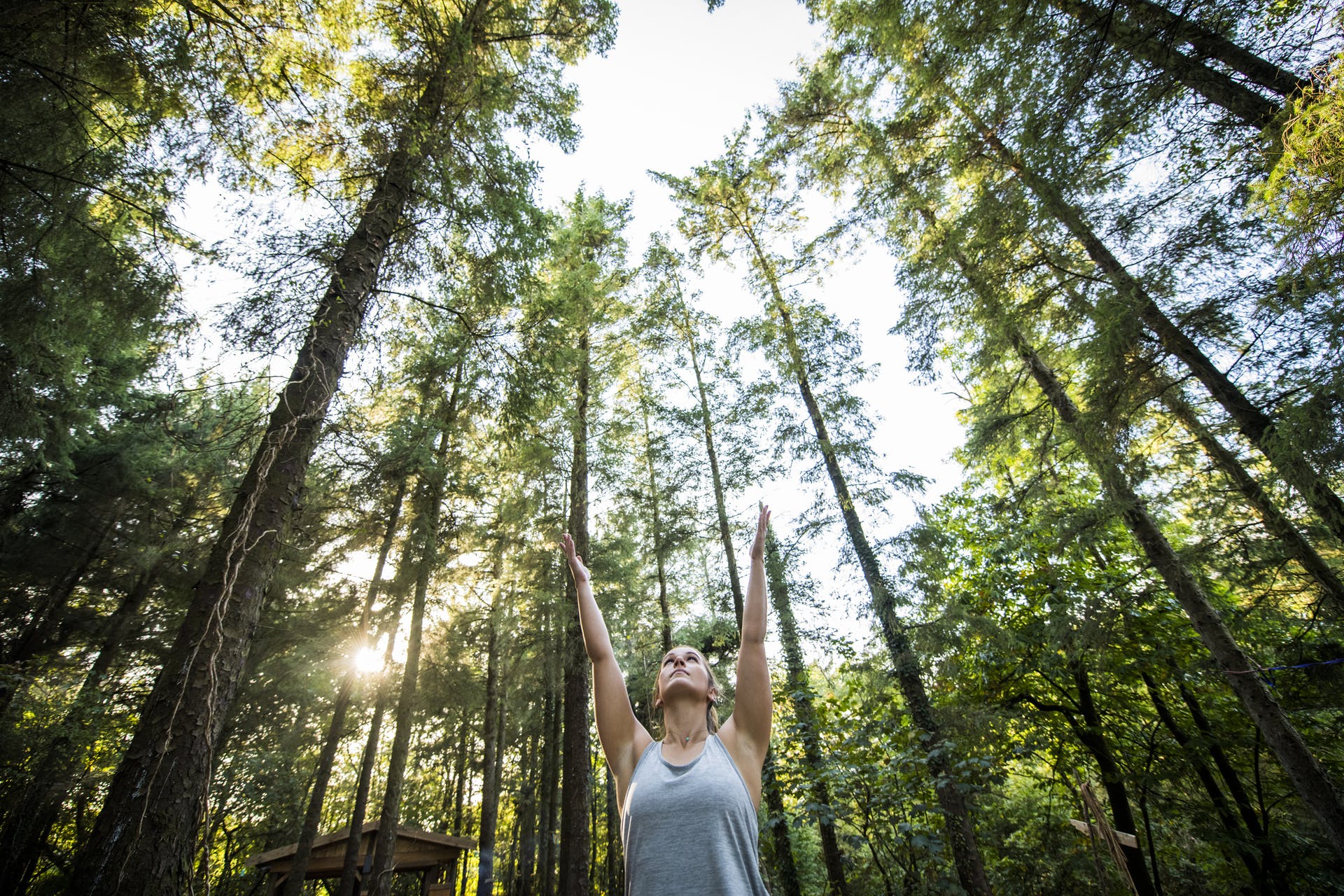 Another trip in Cornwall? Right after the last one? Look - you're the ones picking the order of this list, not us. Another beauty of a trip on the southern tip of England, this trip is more focused on the zen side of things. You'll go wild swimming with professional guides in sheltered bays and coves. You'll have a chilled out surf session and unwind with restorative yoga. Gosh, we feel more relaxed having just typed that sentence. Now take a deep breath in...
13. Climb Mount Toubkal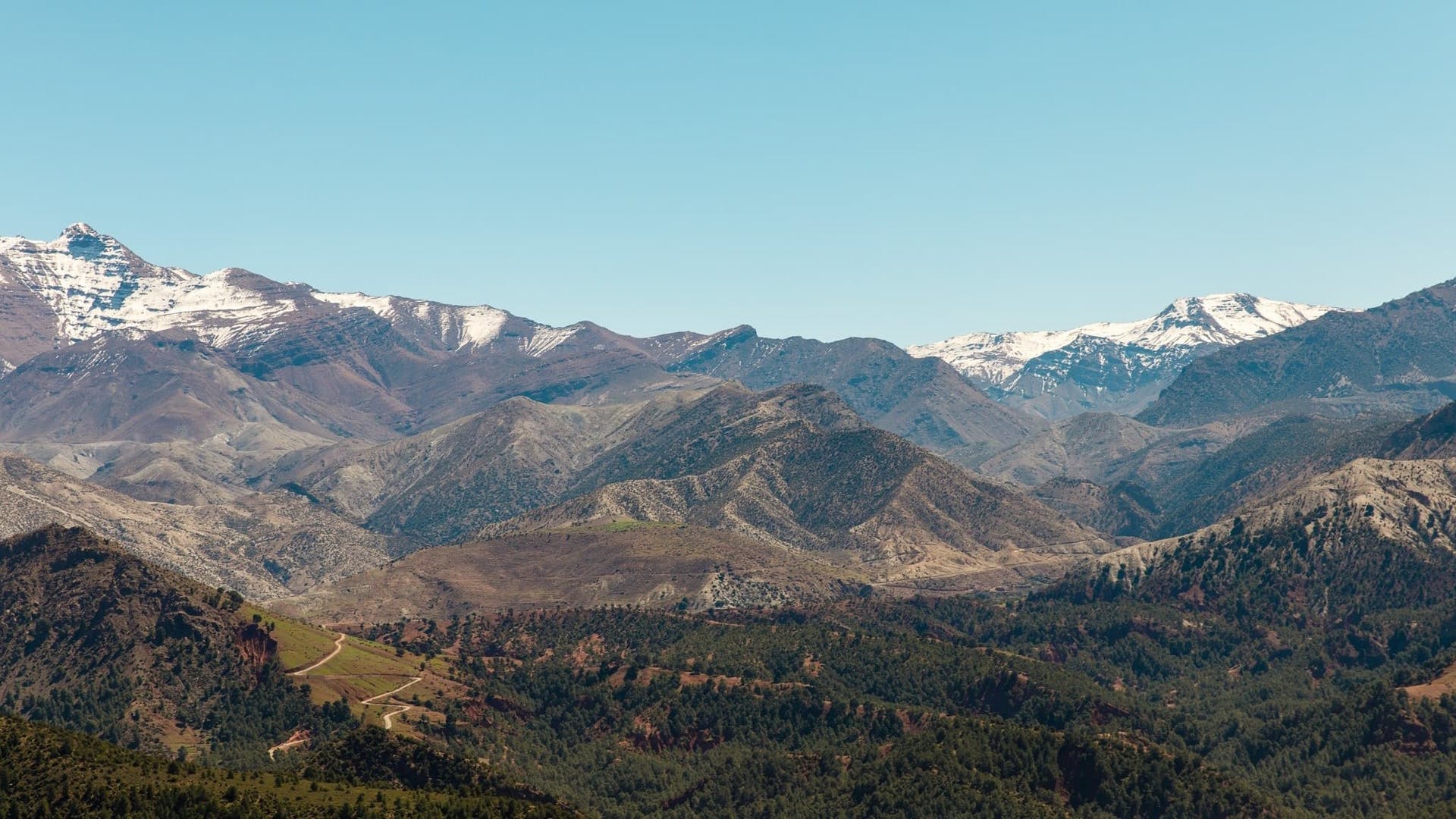 It's no surprise to see this one on here. You'll find Mount Toubkal in Morocco. Standing at 4167m tall, it's the highest mountain in Northern Africa, and it's a two day climb - complete with overnight stay on the mountain, before an early morning summit attempt. Earn the views from the Marrakech Plain and High Atlas peaks all the way to the Anti-Atlas and the Sahara, then head back to Marrakech to contemplate the enormity of what you've just done.
14. Bear Watching and Castle Hopping in Romania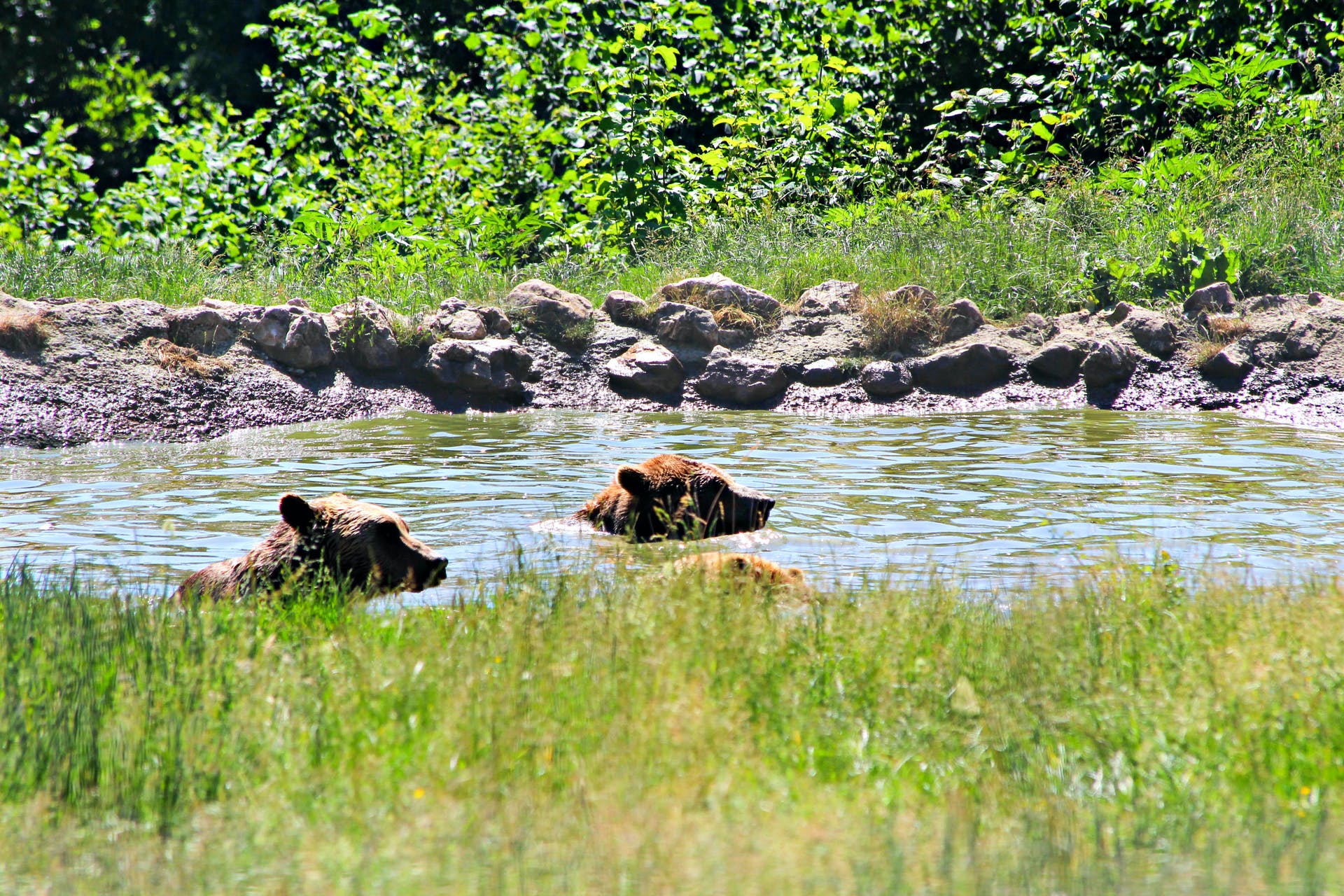 There's more than vampires in the mountains of Romania. Hike to an isolated hide in the Carpathian Mountains - home to 60% of Europe's remaining Brown Bear population - and see these incredible creatures up close and in the wild. On this trip you'll spend a night in the bars and bohemian cafes of buzzing Bucharest and explore two famous Transylvanian castles. This is the ideal adventure for those who love to mix city life, nature, wildlife and visit sites of historic beauty.
15. Trek the Salkantay Route to Machu Picchu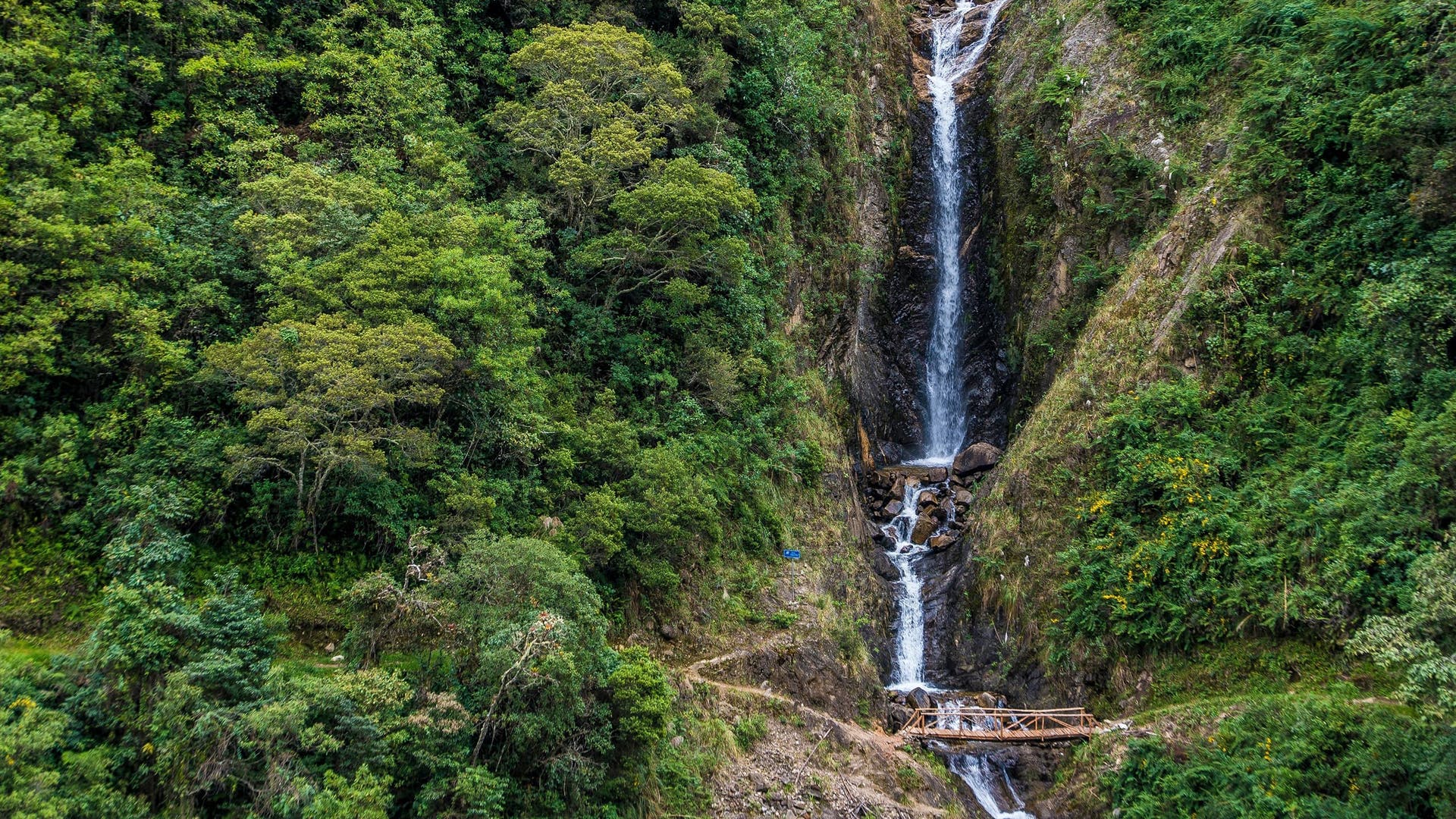 The Inca Trail is overcrowded. There. We said it. So, why not take the Salkantay Route up to Machu Picchu instead? Named one of the top 25 treks on the planet by National Geographic, this trek takes you through rainforest, cloud forest, over high passes and around glaciers. You'll sleep in beautiful campsites and, of course, take in the beauty and wonder of Machu Picchu.
Inspired? Check out our full range of adventure holidays now - and don't forget to build up your adventure wish list!