Our local host in Cradle Mountain, Anthony O'Hern, tells us about his adventures through the Gobi desert, military bases in China and minefields in Tajikistan.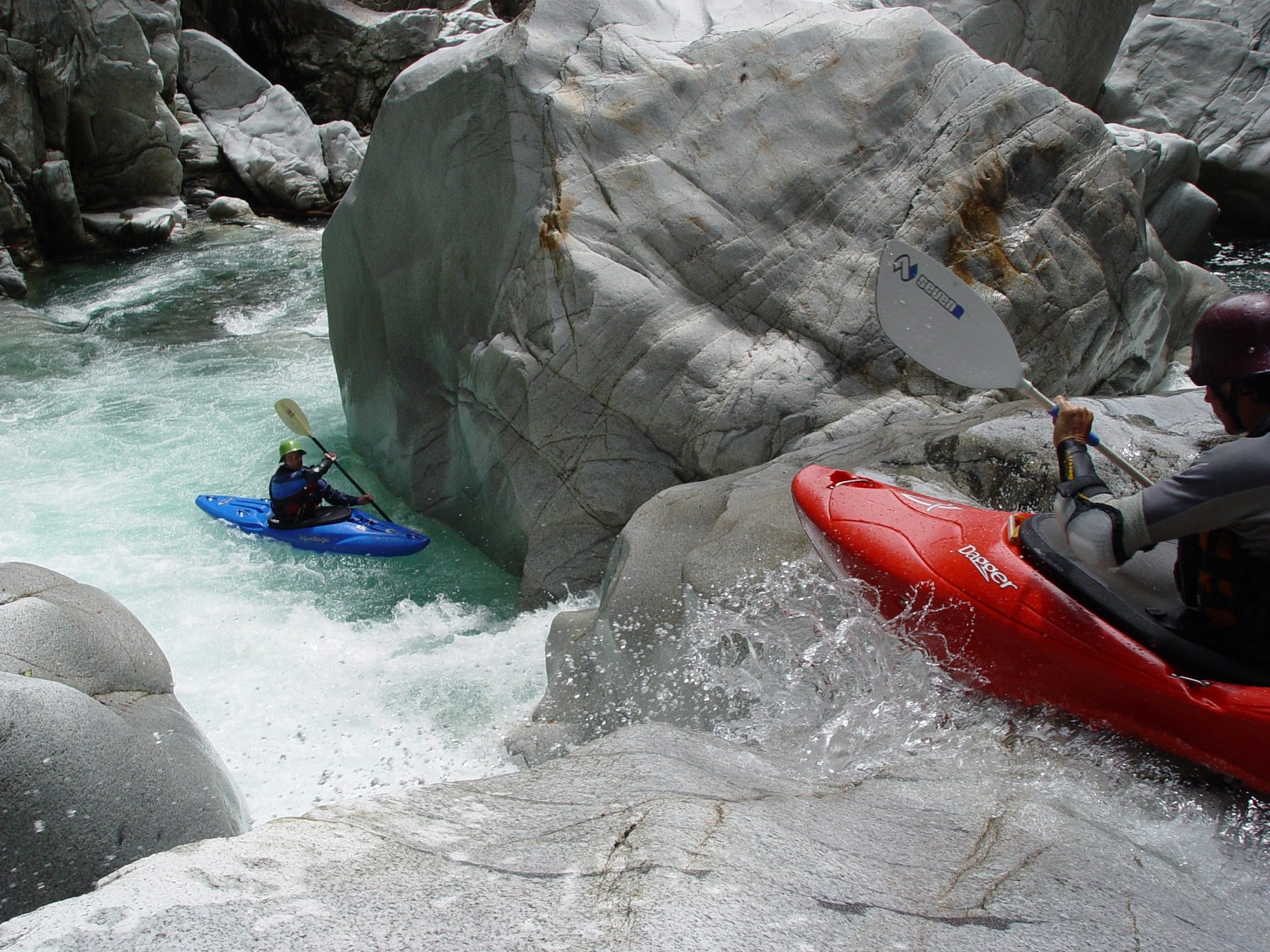 Hi Anthony. So when did you set up the company?
I set up the company about 6 years ago. I started guiding whilst I was at University when I was studying Philosophy and Politics.
Sounds like a bit of a tangent!
Yeah, that's right.
So what was your inspiration for setting up the company?
Well, my Dad and I lived here on the edge of the world heritage area when I was a kid. I've always been surrounded by beautiful rivers and mountains, so the outdoors have always played a big part in my life. A lot of my inspiration comes from his tales of misadventure. He was an enthusiastic amateur at white-water rafting, and I always used to love the stories he used to tell me of all his mishaps out on the river.
Can you give me an example?
He used to go out on these adventures down the river, that didn't often go to plan. He was actually the principal at a school on the edge of this world heritage area. He took all the teachers out on a rafting trip on a flooded river, which in itself wasn't a great idea.
One thing lead to another, and he ended losing two rafts down the river, both full of school teachers. He found them a little further down the river, clinging onto some trees. I don't think they ever got their rafts back.
As you can imagine, the students found this very funny, and none of the teachers ever went on a rafting trip with him again.
I guess what my Dad taught me is how not to run a rafting trip.
*Laughs* That's very funny.
Those stories also just got me really excited about adventures, I suppose. And then when I was about 12, I got into white-water kayaking myself. I then started to get into the exploratory side of things.
As a result, I've been exploring the world on my kayak ever since.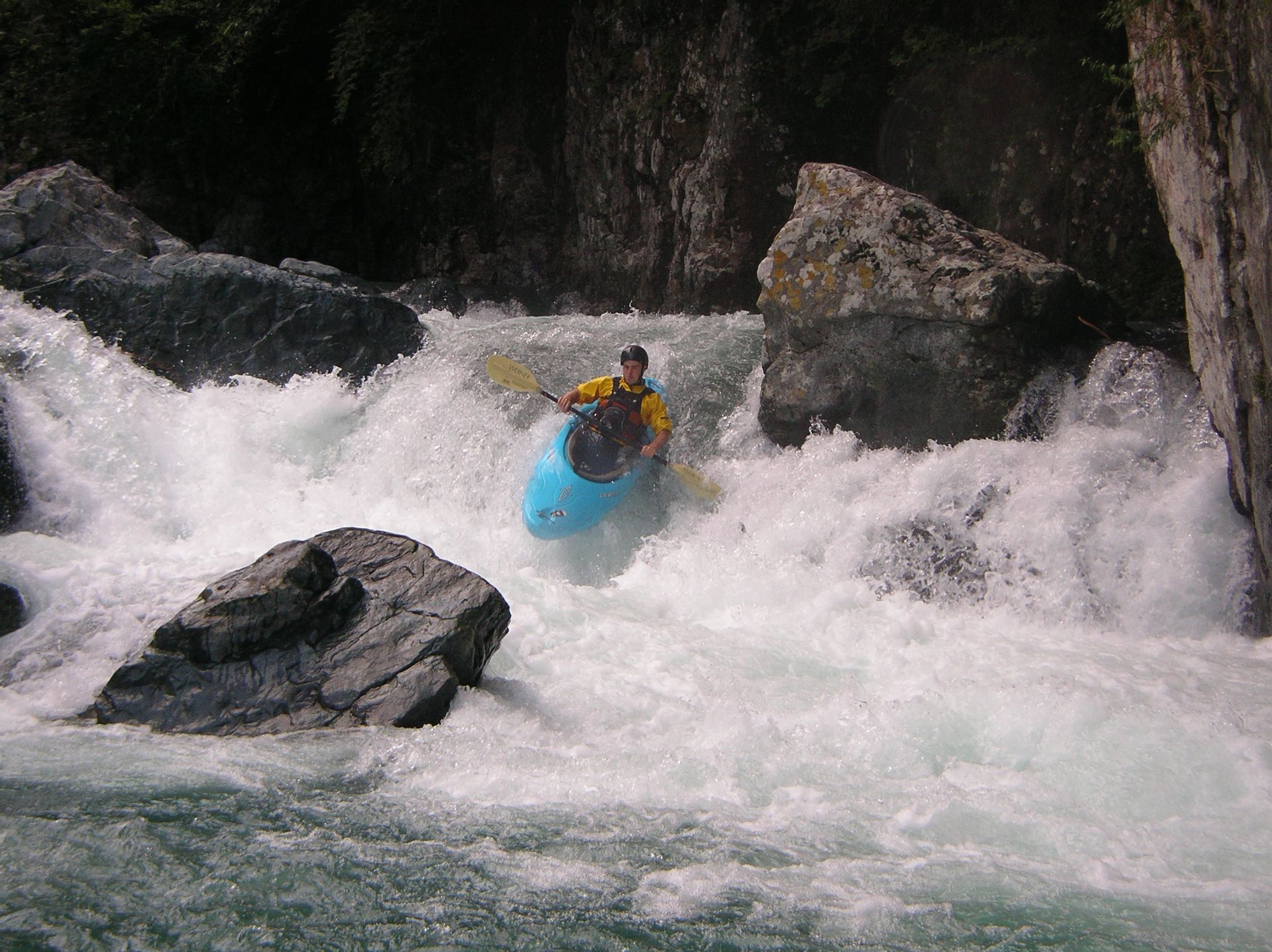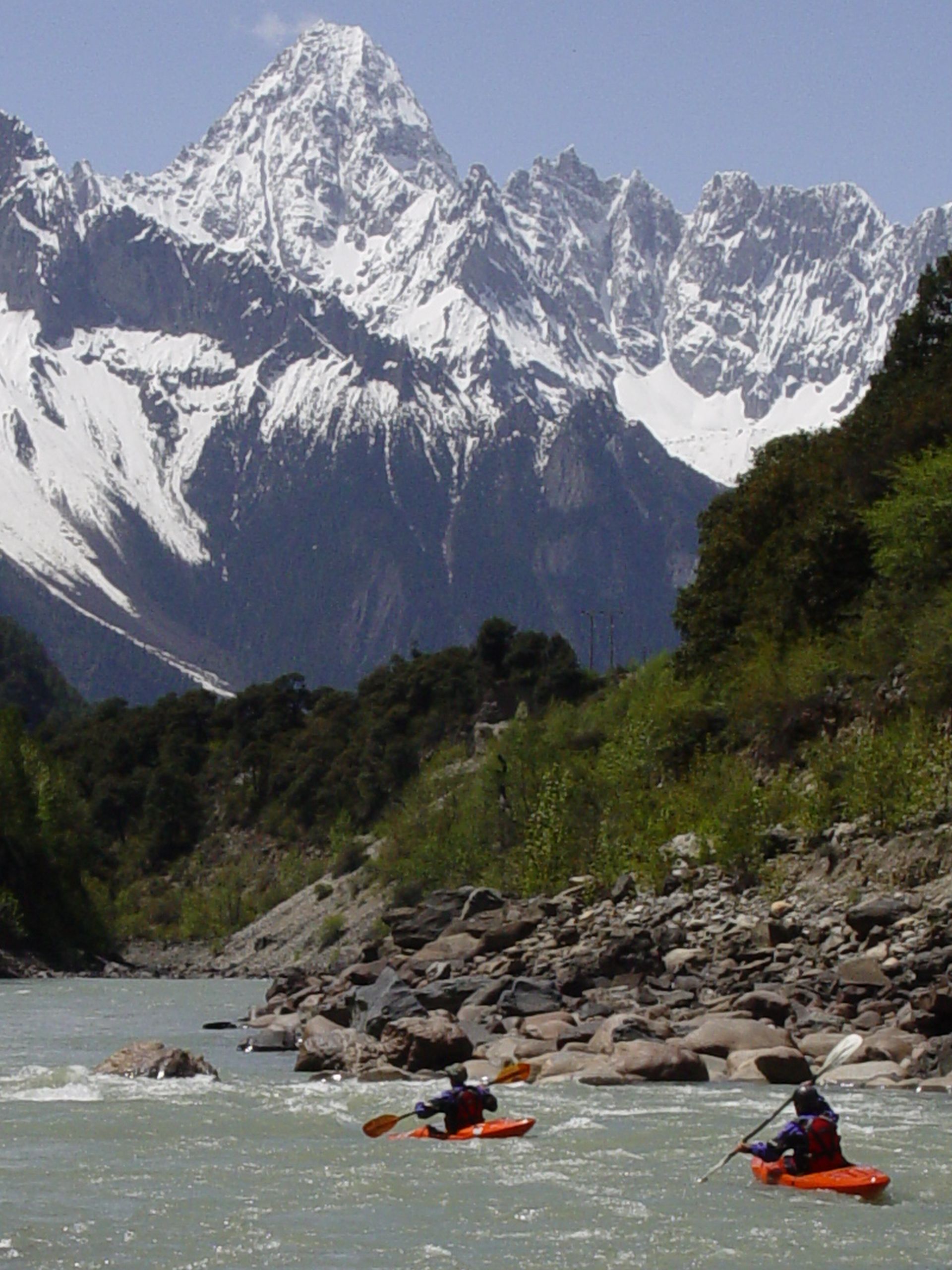 That's pretty cool. What's been your favourite place to explore?
I've been to all sorts of interesting spots. I've paddled in Tibet, which was very interesting. And also in Tajikistan, which I loved. I also had some great expeditions in Indonesia, Japan, Scotland and New Zealand, to name a few.
But the stand out trips was probably Tibet and Tajikistan. In Tibet, I did the first descent of a river. So I started at the source of the river at around 4000 m, then did a 200 km paddle all the way down. That river had never been explored before. And also in Tajikistan, we paddled very remote river that had only ever been explored by some mad Russian rafters. Both very interesting places indeed.
Doing a first descent of a river must be quite dangerous?
Well, Tajikistan was a challenging place. Firstly, it's very mountainous. But secondly, it had a huge civil war in the 90's. So as a result, when you are paddling down the river, you can see burnt out tanks on the river bank.
In fact, one of my mates got put off by one river and decided to carry his kayak and walk around it. He ended up dragging his kayak through an old minefield. All the villagers came running out of their houses to tell him to get off the land. They were all pointing towards this sign, that wasn't in English, but clearly showed the area was a minefield.
Talk about going out of the frying pan and into the fire!
Yeah, exactly. The locals of that town were really interested in our kayaks, I guess they had never seen these floating human carriers before.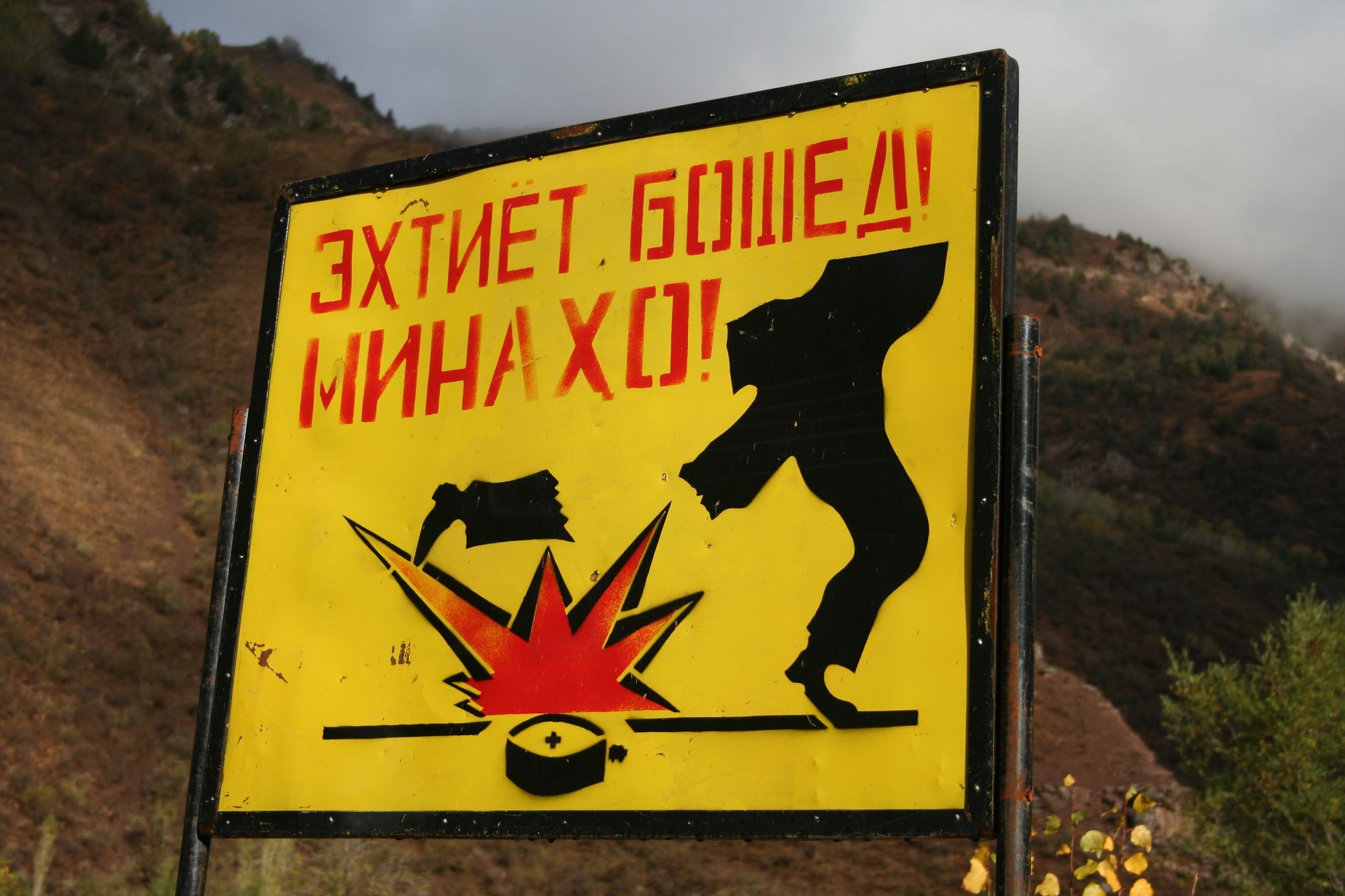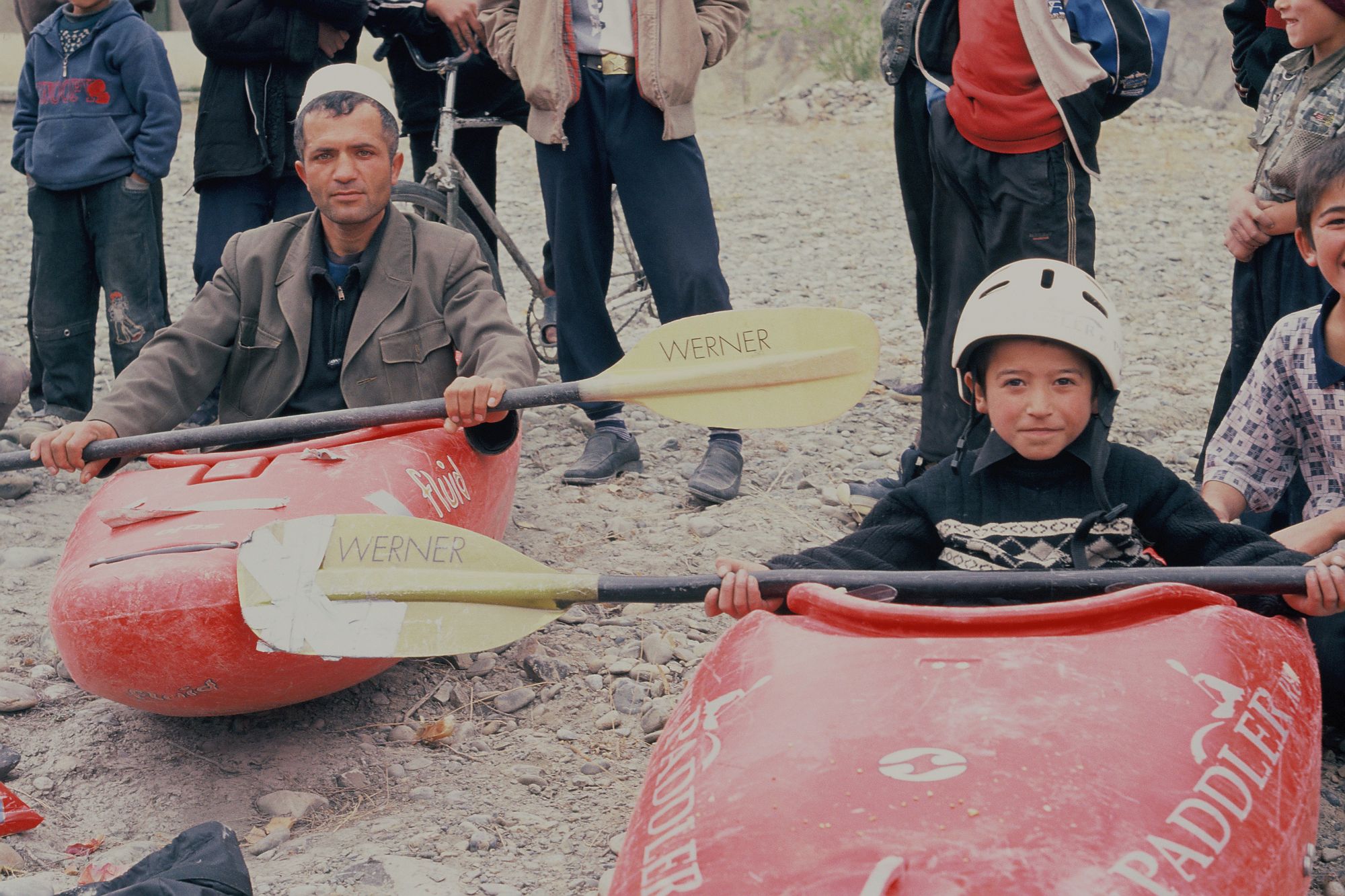 After Tibet, I also did a solo trek down the great wall of China, which was also quite eventful.
Was that trip eventful?
Well, I pretty much trekked along the whole wall. I got in a spot of trouble actually. The temperatures were well over the 40's. And I couldn't carry too much water with me, so I pretty much had to bank on the fact that the villagers would give me some water, and they were all pretty far apart. Often they weren't particularly happy about giving me water, as it was pretty a scarce resource. So the whole trip was a little bit touch and go on occasion.
I also came across this highly guarded military zone. It was really big, and I really didn't want to go around it. So I hopped the fence. It probably wasn't the best idea, but hindsight is 20/20.
As you can imagine, I ended up getting arrested. I got blindfolded and taken off for interrogation. In the end, they gave me an official warning and just let me go.
I knew if I got angry at them it would make the whole thing worse, so I decided to stay calm. It was a bit of a drama, but it all ended up alright in the long run.
I am little surprised I didn't get deported, but I thought it best not to ask too many questions.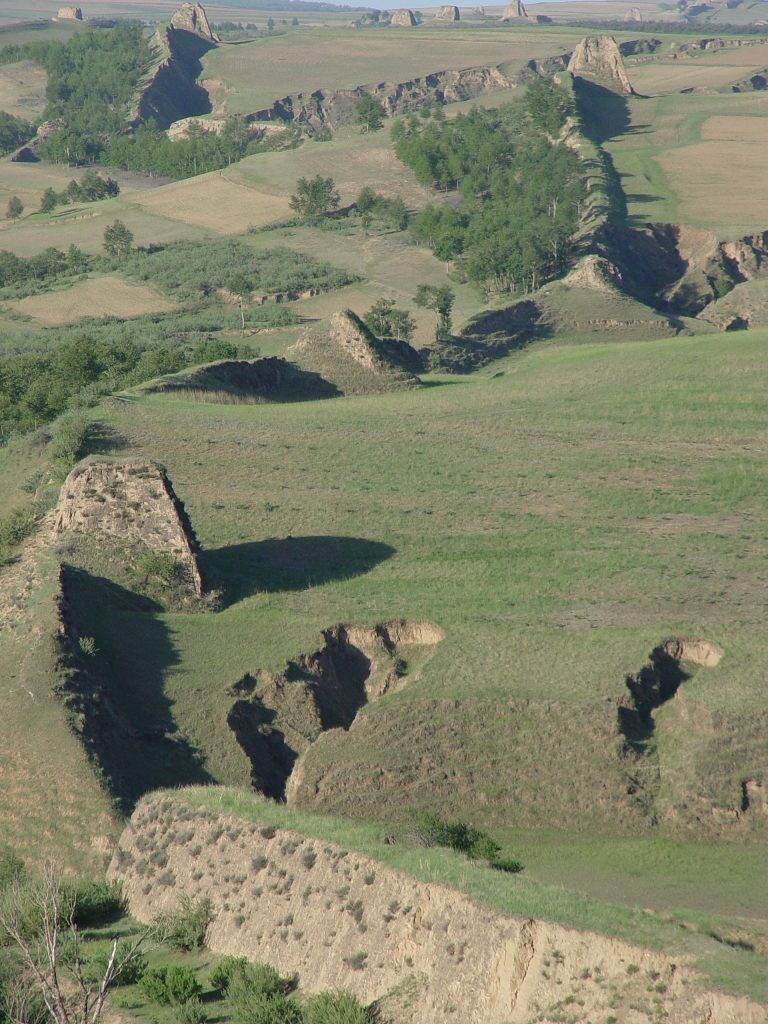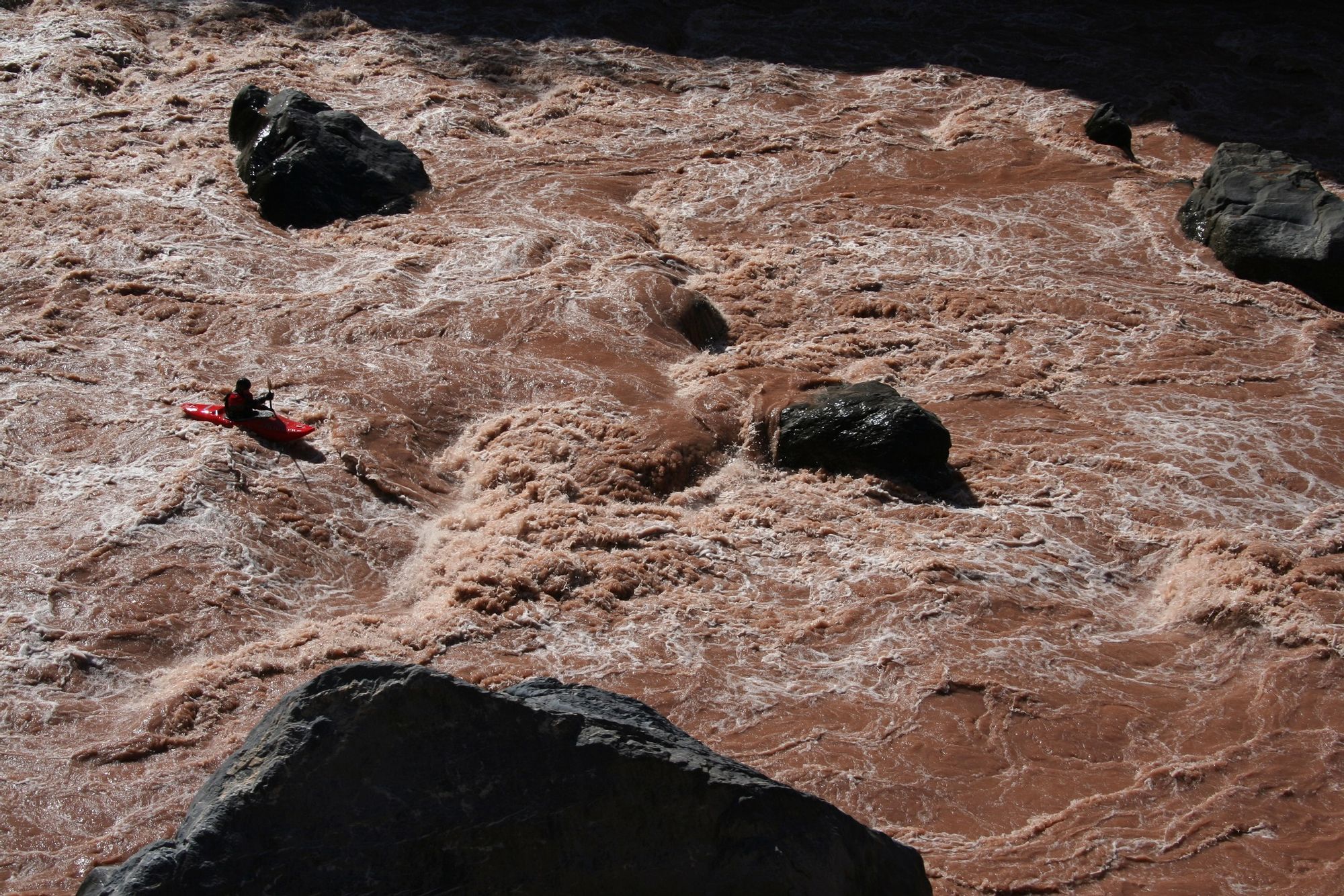 It sounds like you've been in your fair share of risky situations!
Yeah, I probably wasn't the sharpest tool in the box in my early twenties. Now with my business and kids, I have a slightly different view of risk and adventure I suppose. Now a trip to the supermarket is an adventure with the little ones running around!
But I don't feel quite as motivated to put myself in risky situations anymore.
And so I also believe that you were named the Minister's Young Achiever at the 2011 Tasmanian Tourism Awards. How did that come about?
Well, it was around that time that Tasmania was kicking off as a hot new tourist destination. There was a big dinner and all that sort of thing, and yeah, I got the award for my work with Cradle Mountain Canyons.
A big reason for the explosion of tourism in Tasmania was the construction of the MONA museum. All of a sudden, Tasmania became quite trendy. It was invested in by this multi-millionaire gambler, called David Walsh. He puts on all these free festivals during the year. He was basically just looking for an excuse to blow some cash on a big party I think.
And so do you have much of a vision of the future for the company?
We are taking every day as it comes. But for now, we have plans for a few new tours. We have this kayaking tour under construction at the moment, where you kayak to this waterfall, throw your kayak off and then jump in afterwards.
We've also got this other tour coming up that's going to involve a helicopter ride to the middle of nowhere. So we are pretty excited about that as well.
My wife has also just set up the Cradle Mountain Film Festival, which has grown pretty big this year!
You have to walk up Cradle mountain, and all the films are shown in these mountains huts, so it's all pretty exciting. You have to earn your viewing if you know what I mean!
Sounds really cool.
I can send you a link to the trailer if you'd like?
Yes, please.
Yeah, it was a great vibe. We had lots of outdoorsy people walking around watching movies and having a great old time!
I'd love to come one day if I can!
Yeah, you should. I should mention that this area is a UNESCO world heritage area, so it really is beautiful. It's a vast wilderness area full of rainforests and mountains. And there's hardly anyone else here! Our guests are always blown away by this place.
Well, thanks for speaking with us Anthony!
No worries mate.
If you're interested in joining Anthony on an adventure, he provides weekend canyoning trips from November through to April.
*Photo Credit: Anthony O'Hern at Cradle Mountain Canyons