Our local host in the Tongariro Crossing, Sarah Cate, tells us about her experiences up the mountain and about how organising adventures for her friends turned into her livelihood.
Hi Sarah, how are you doing?
Not too bad thank you Pete, how are you?
Fine thanks, and thanks for agreeing to speak with us.
No problem, go ahead!
Great. So just to start, what inspired to set up your business?
I don't know really. *Laughs*
I always used to take my friends and family out on adventures, and they always seemed to love it. I don't know, I was 23 years old, and I just decided to set up my own business, and it just gives me a lot of freedom.
Was there any trip in particular that helped you to make the decision to start the company?
Well as I say, I was running these multi-day adventures in the Tongariro national park with all my workmates, family and friends. We were doing some hiking, caving and kayaking. I was organising everything for them, like the transfers, the accommodation, the lunches and the guiding.
Then I thought "Holy sh*t, I should be doing this for real," and then Adventure Outdoor Tongariro was born.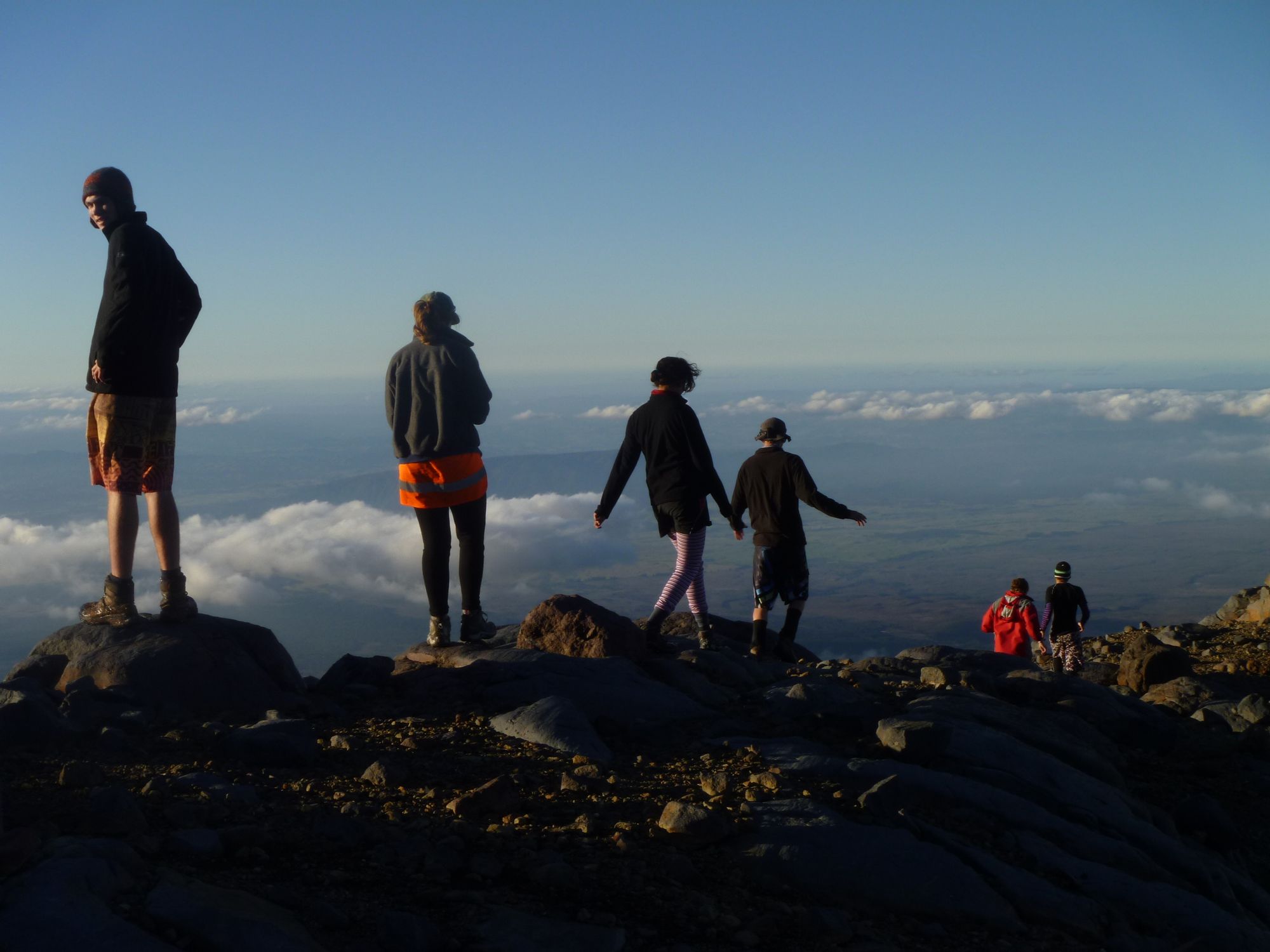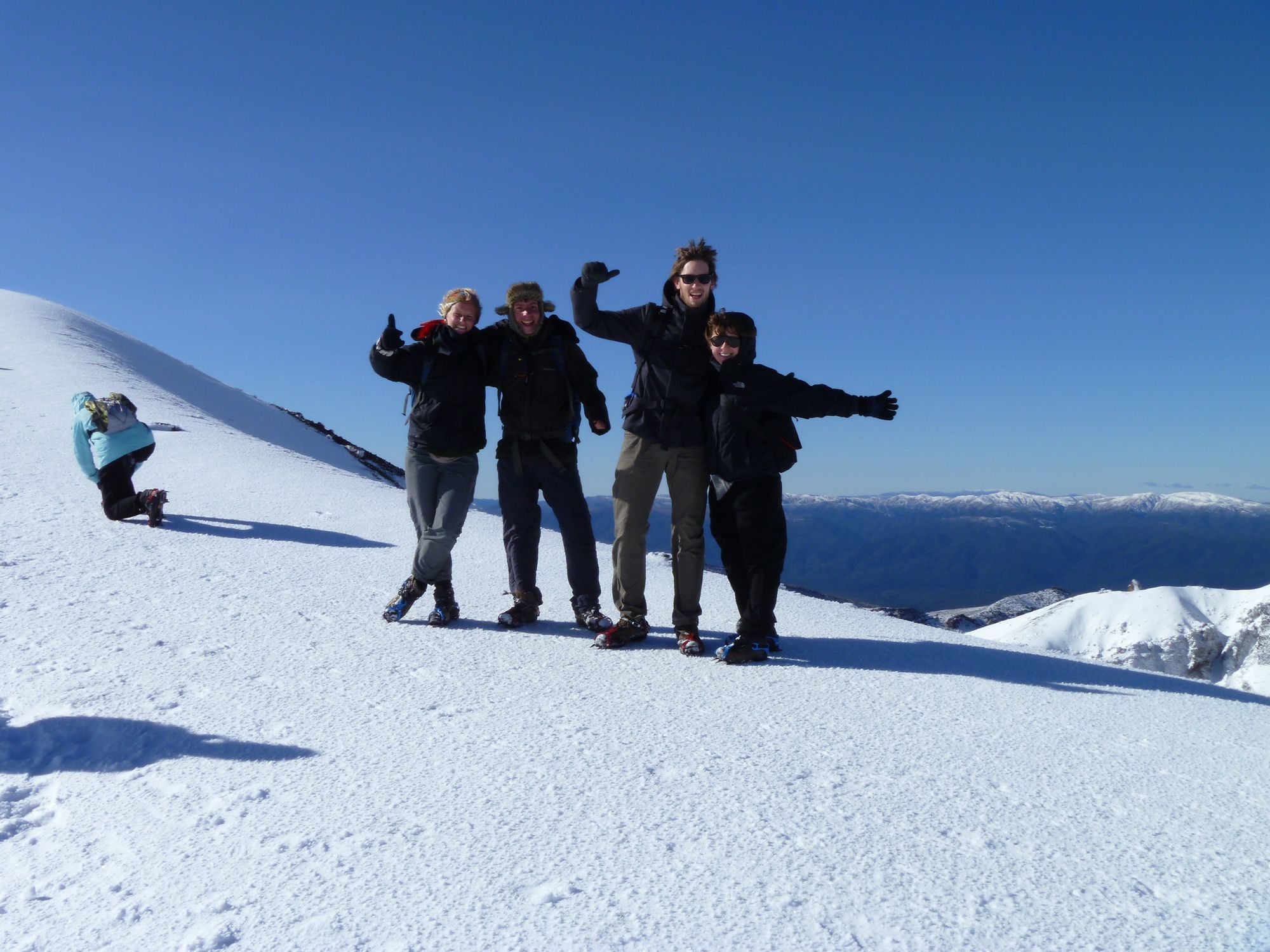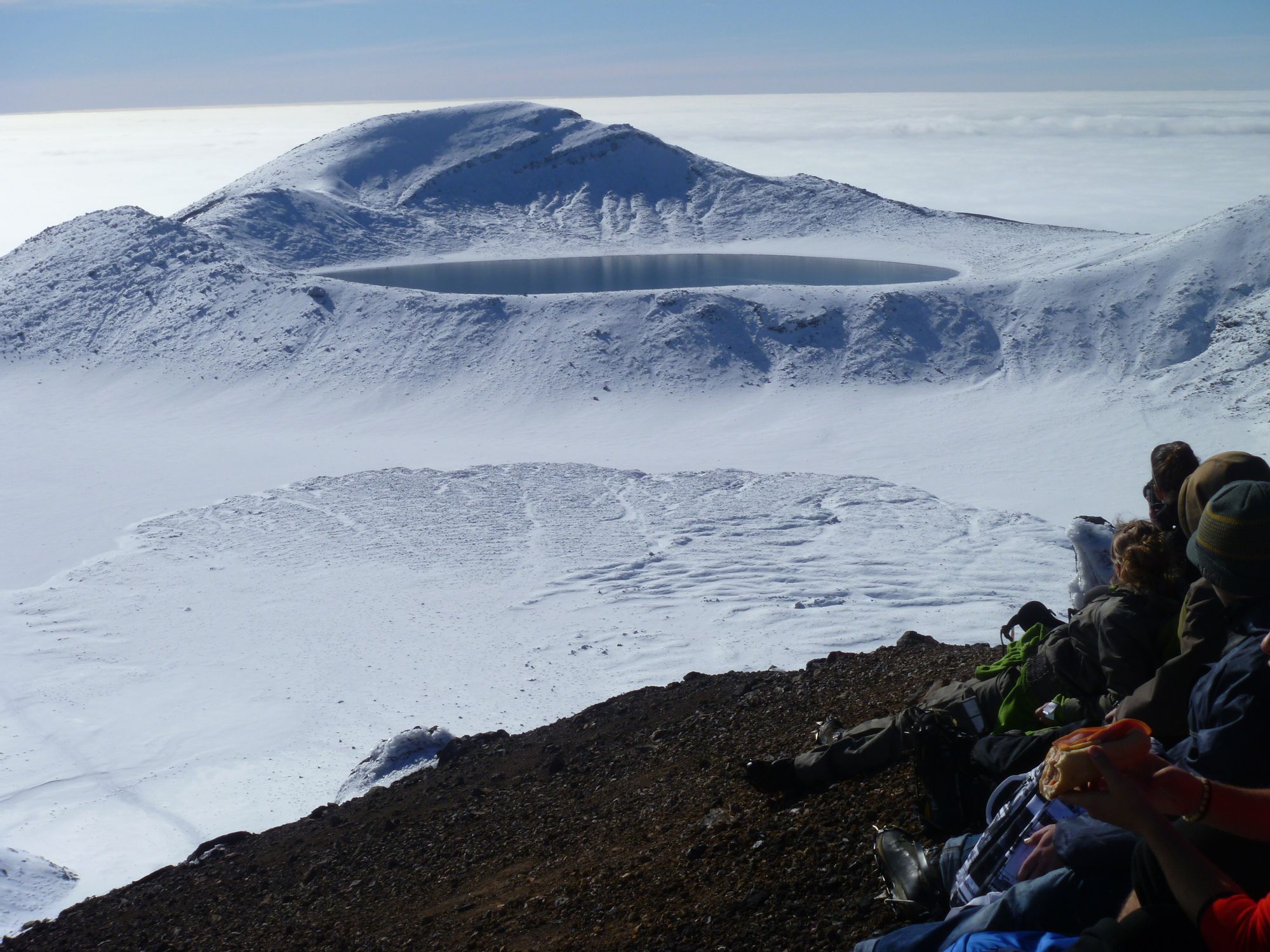 Did anyone, in particular, encourage you to start the business?
Not really. A few of the locals in this national park helped me when I told them I was going to set up.
One local told me he was sick of hearing about it, so gave me his chequebook so I could finally get it started.
Another guide helped me to fine tune my activities, so we weren't too overstretched. I couldn't have done it without the help of the local outdoor community here in Tongariro.
Great. So what do you see for the future of the company?
I don't, really! We're just relaxing and enjoying every day at the moment.
The business is just becoming naturally busier and busier. We are in the process of fine-tuning our staff, we're really taking our time to ensure we have the best, most knowledgeable guides in the area.
We always like to ensure that all the staff we have are local. This is because that means they know the most about the area, but it also means we provide jobs for local adventurers. We like to make sure our guides have the right personality, then from there, we can train them up.
The business has doubled every year for the last four years or so, so we are just making sure we are managing that growth properly.
And what personality do you look for in a guide?
You know, they need to be fun, but most importantly they have to be knowledgeable about the rich geology and history of this area.
Earlier on today we had a trip, it was myself and one of our newer guides. And we had such great fun together as we ascended the mountain, and did the alpine crossing. When we came back down, it was like we were all best friends.
The guide has to be able to look at a group and read what the group wants and needs. They need to know when to crack jokes and when not to. They need to be adaptable. If you have a guide who is genuine and excited, you'll have a good trip.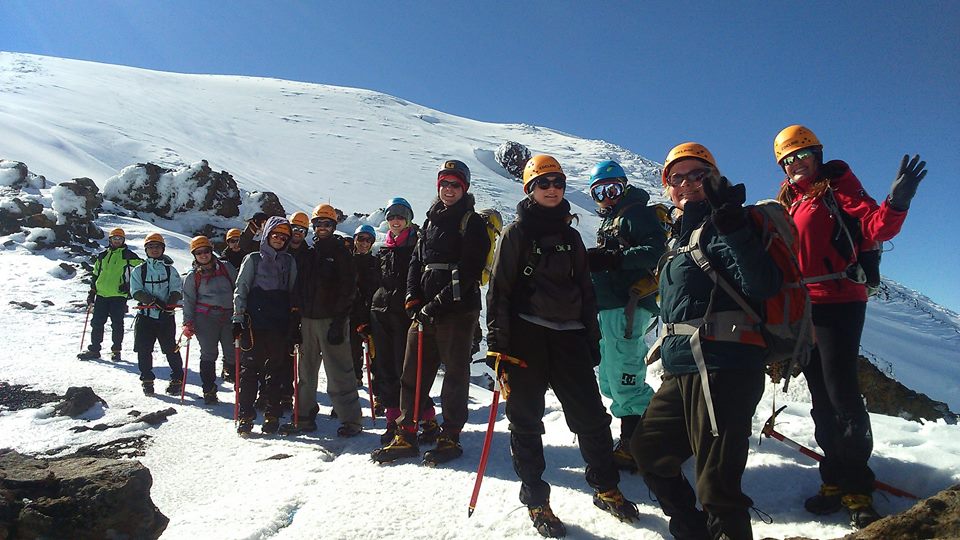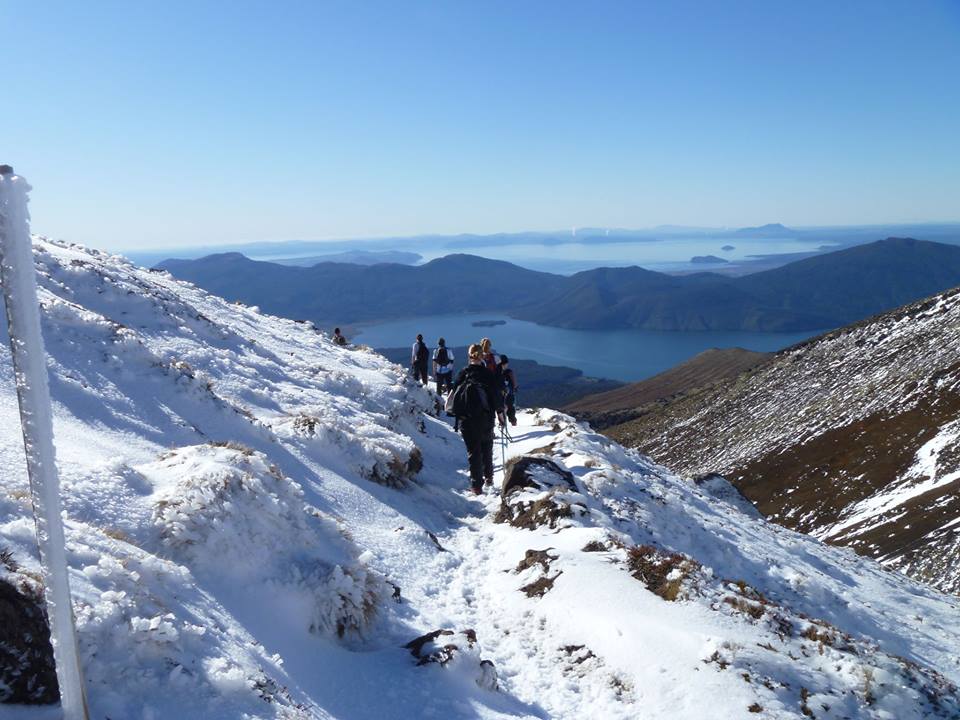 Great. So you said your guides have to have knowledge of the unique landscape of Tongariro. What makes Tongariro so unique?
Oh god, everything! It's an open book if you know what I mean. We don't just want people to do the crossing and see the great views, we want to really bring it alive for them. So we show them where the lava has flowed in the past, and why the place looks like it does.
The Tongariro Alpine Crossing is a one-day walk, but at the same time, it is also this beautiful, possibly active but probably dormant volcano that has huge biological and cultural significance.
I really want people to remember the day they did the Tongariro Crossing forever.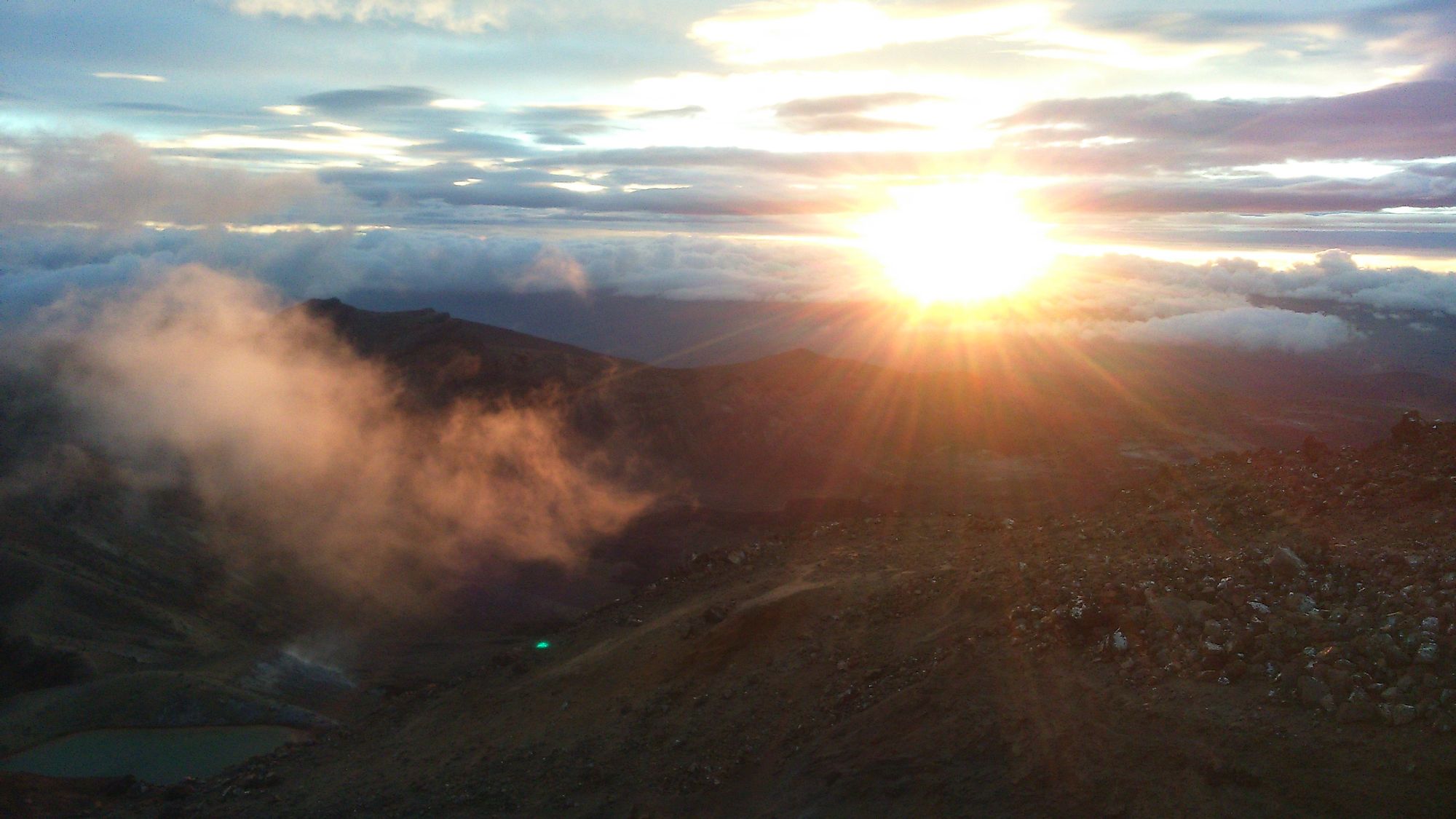 Marvellous. You mentioned the cultural significance of the crossing. Could you explain what that is?
That's too long to go into now. When you come to Tongariro I'll explain that to you when we're up the mountain.
What I will say is that we do our best to introduce our guests to the locals in the park, and to their core beliefs and values. The most important thing for our guests to realise is that this national park is a treasure that we need to protect.
That knowledge we impart really adds much more depth to the walk than if you did it by yourself. We've had guests who say that the hike combined with the guiding was a really enlightening experience.
That's great to hear!
Yeah, our guests always seem to be stoked when they return off the mountain as well. We do our best to keep a really relaxed pace and keep the easy-going atmosphere. They love our lunches, we make these beautiful big sandwiches for everyone, and the picnic stops are often people's highlights of the trips.
Another common thing is that people often say they couldn't have done the hike without our guides. We have these little tricks to keep people motivated on the crossing. A lot of people are really quite proud when they return off the walk.
There is a visible sense of satisfaction on their faces at the end of the trip, and that makes my job worthwhile.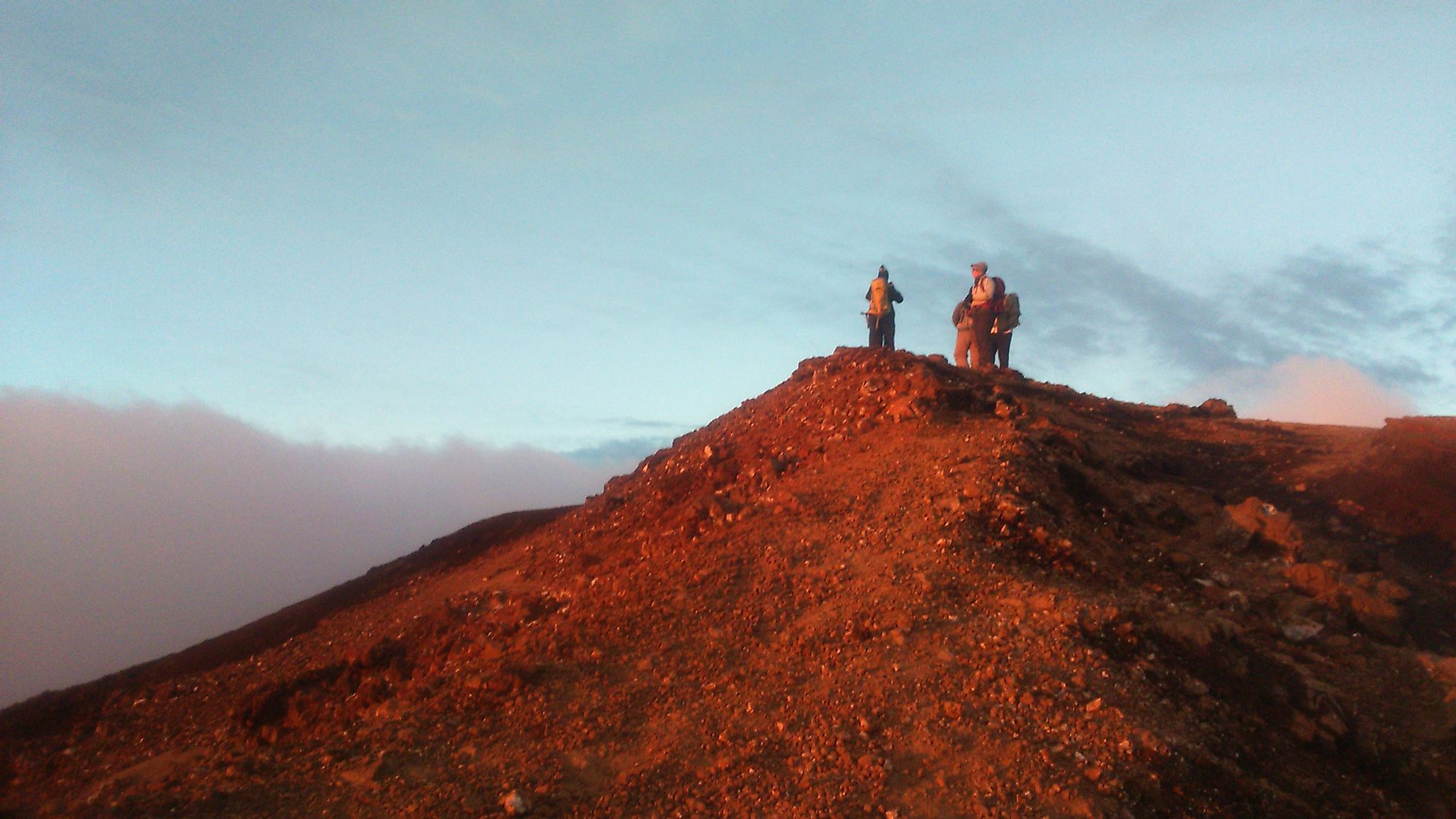 And you mentioned that the Tongariro National Park is a treasure we needed to protect. What threat is the national park under?
It will be the same threat as any other national park, but it's very important. As tourism increases, larger, less responsible companies are arriving on the mountain. They don't have the same focus on sustainability that we do, I'll often see members of their groups leaving litter and walking off the tracks.
The most important thing is to make sure everyone stays on the tracks. One, it's a safety issue, and two, endangered plant species can be damaged when people don't know where they are stepping.
If we want tourism in this national park to be sustainable, we need to make sure we can look after what we've got, and not trash it.
That is very encouraging.
I'll just close by saying that the thing that really keeps me and my company going is acknowledging the satisfaction I see in my guests. That's what makes it all worthwhile for me, I'd say.
Especially over the multi-day tours. I love being able to see the stars at night, and wake-up for sunrise, there's a lot more flexibility. That's why I'm really happy to be working with guys, as I will get to go on a lot more multi-day tours, hopefully!
Well thanks for speaking with us Sarah, and I look forward to visiting soon.
Me too!
*Photo credit: Sarah Cate at Adventure Outdoors Tongariro NZ