We caught up with Arno Marten, the man behind our packrafting experience in New Zealand. Arno tells us about the growth of packrafting, the Fjordland, and how he swam the West Coast of New Zealand.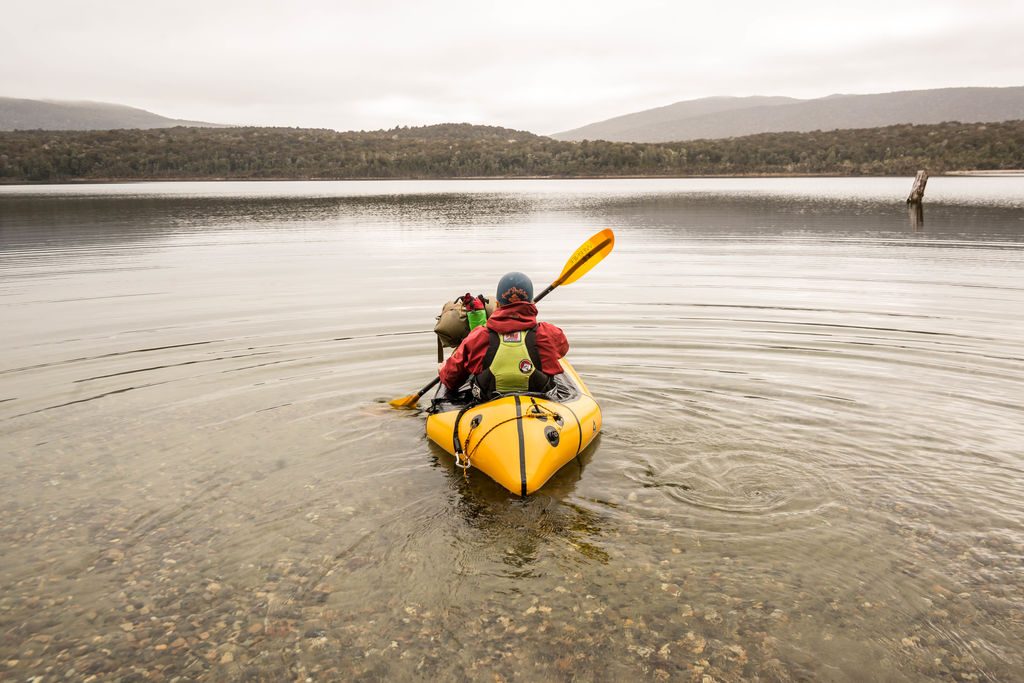 Hi Arno, good to speak with you.
You too.
Where did you get the idea for the company?
The whole idea started when I needed something to carry my kit when I was swimming down the west coast of New Zealand. I needed something light, and easy to carry, so the pack-raft was perfect. Then I took some family and friends on an expedition with me through some rivers and fjords, and they all said "This is wicked!" So I then decided to start my own pack-rafting company.
That's awesome. So let me get this straight, you were dragging your kit in a pack-raft whilst swimming the whole west coast of New Zealand?
Pretty much. *Laughs*
I had a dry suit, a snorkel and some fins, and all my kit in the pack-raft. The whole trip took me about 40 days. The weather can get really mad on the west-coast. So it was really handy to be able to drag my pack-raft to the coast and carry on hiking.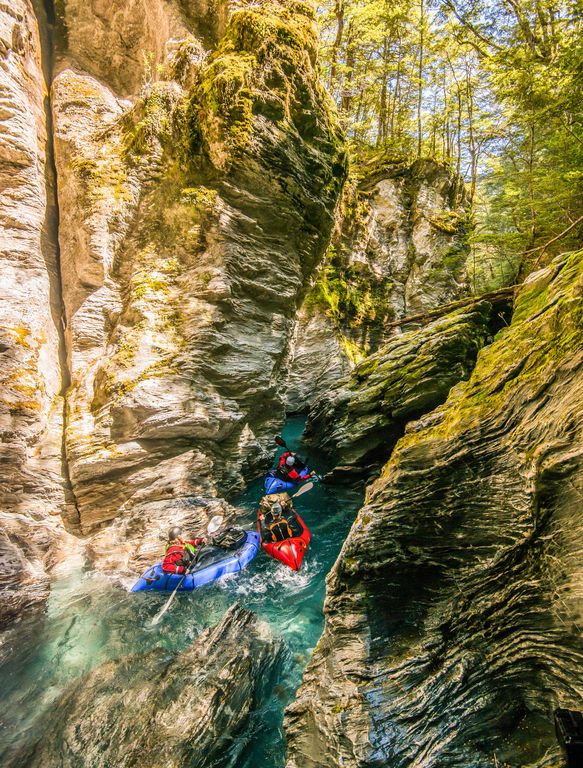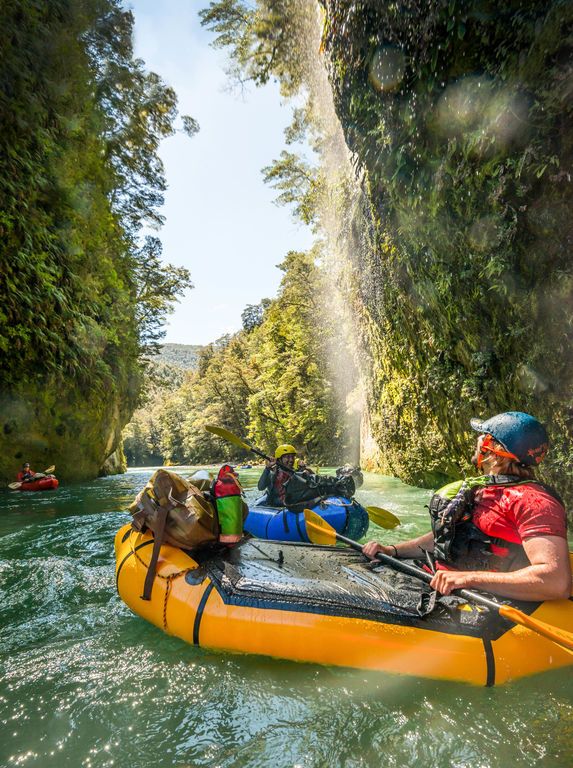 I get the impression you're no stranger to crazy expeditions like this?
I've spent a lot of my life in the outdoors. I come from the German special forces, so I'm used to doing gruelling expeditions.
From the German Special Forces to running a pack-rafting company, quite a unique career path!
*Laughs* Yes I suppose so.
What's been the best expedition you've ever done then?
It must have been one I've done quite recently. It was a 6-day trip that I did with some guests in the Fjordland. We were paddling up and down the numerous valleys, over 6 days and 150 km.
On that trip, we hardly saw anyone else. That's what I love about the Fjordlands, you feel totally remote.
You have enormous mountains from left to right. You cover such varied landscapes and weather systems in a really condensed area. You go from the mountains through to the huge lakes and rugged coastlines. You occasionally see dolphins, seals and penguins. Even whales sometimes come up the coast.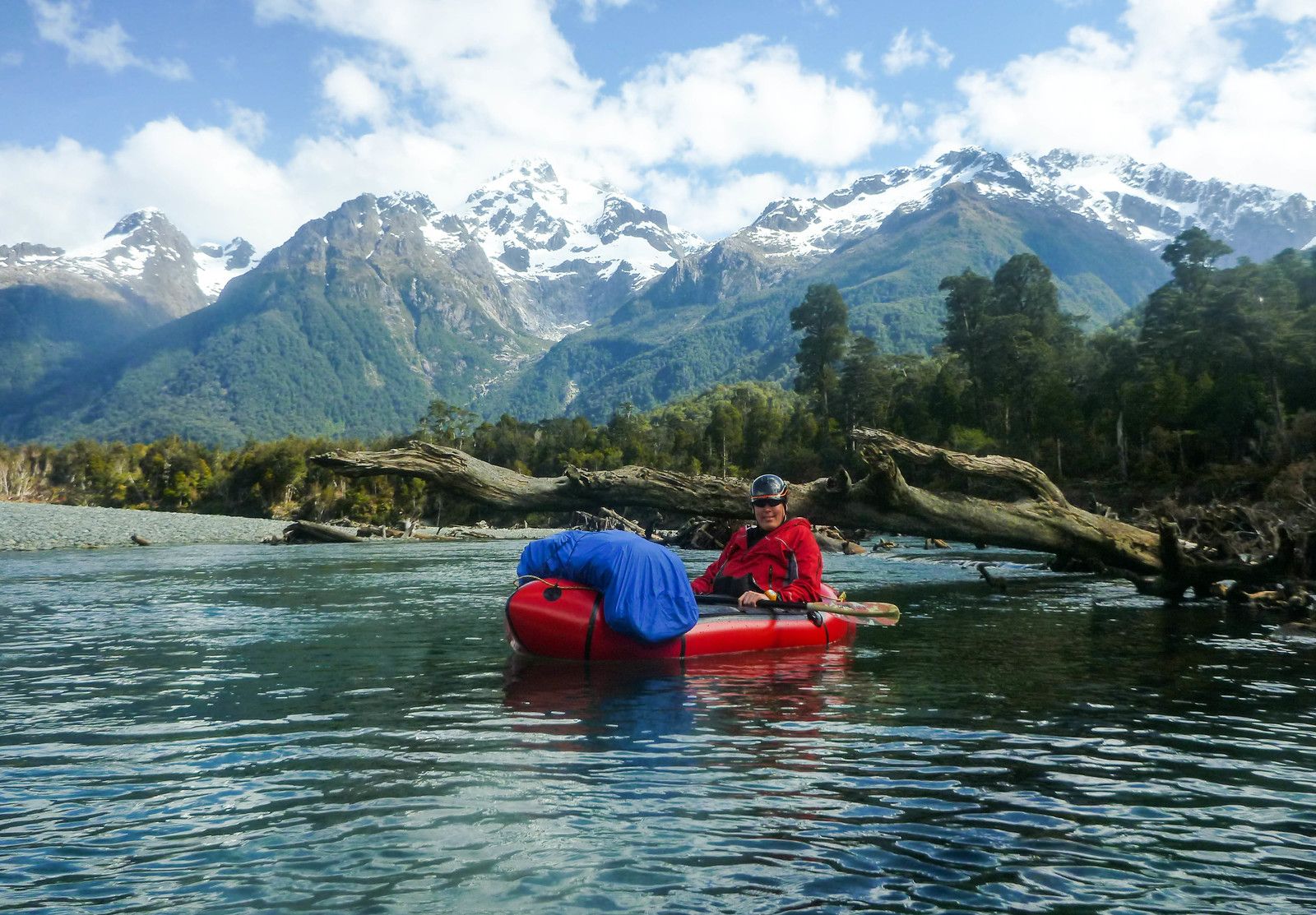 And you have to remember that we manage to get to places that most people couldn't get to. We get to places in three days, that would normally take you ten to twelve hard days to get to. That's why the pack-raft comes in so handy. It's impossible to carry a sea-kayak everywhere you go, and when you are hiking, a river or lake can add days to your trek.
The pack-raft opens up areas that you wouldn't previously have been able to get to. There's one stretch of water where you need ten hours if you are hiking, but you can cross the fjord in under three hours.
Sounds like a pretty ideal vehicle for the mini-adventure!
It is, however it can be tricky to persuade people that they are safe, as they are relatively new, and made of rubber, obviously. Most people look at these rubber boats and think "I don't trust you, rubber boat."
*Laughs*
But the pack-rafts are seriously tough. I recently met a guy who was out fishing, missed the fish and punctured his own boat. He managed to fix his puncture whilst he was floating and carried on fishing.
As soon as people start using the pack-rafts, they are amazed at what these boats make possible. Pack-rafts are past the stage of being used only by the crazy explorers. The wider hiking community is now understanding the convenience of having light rafts with them on their expeditions. It's so easy to bring a pack-raft with you, and it enhances your trip so much.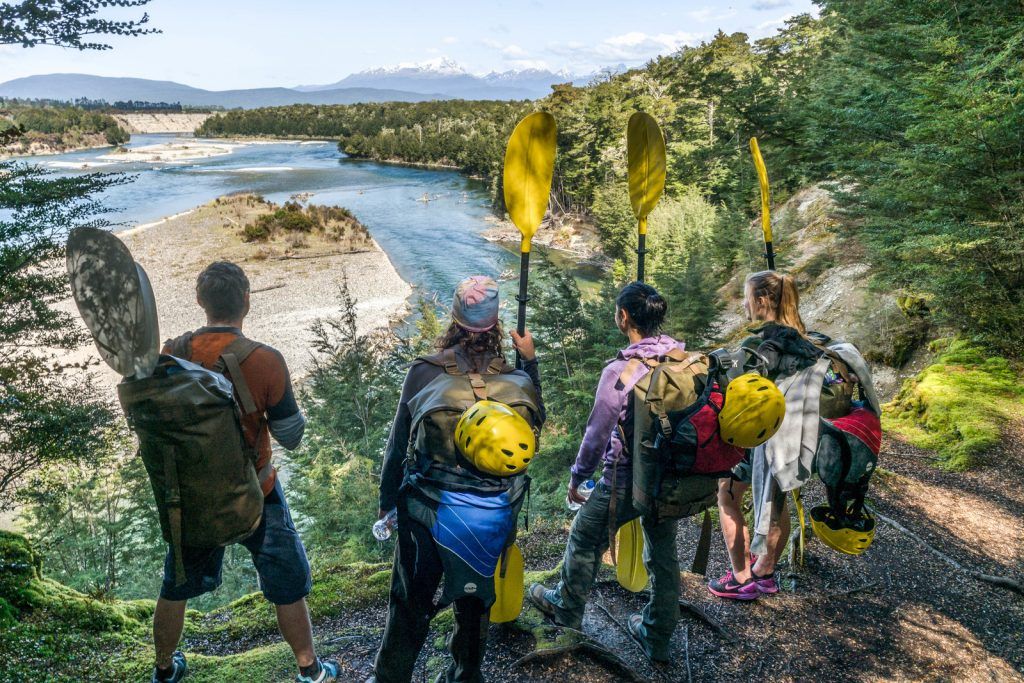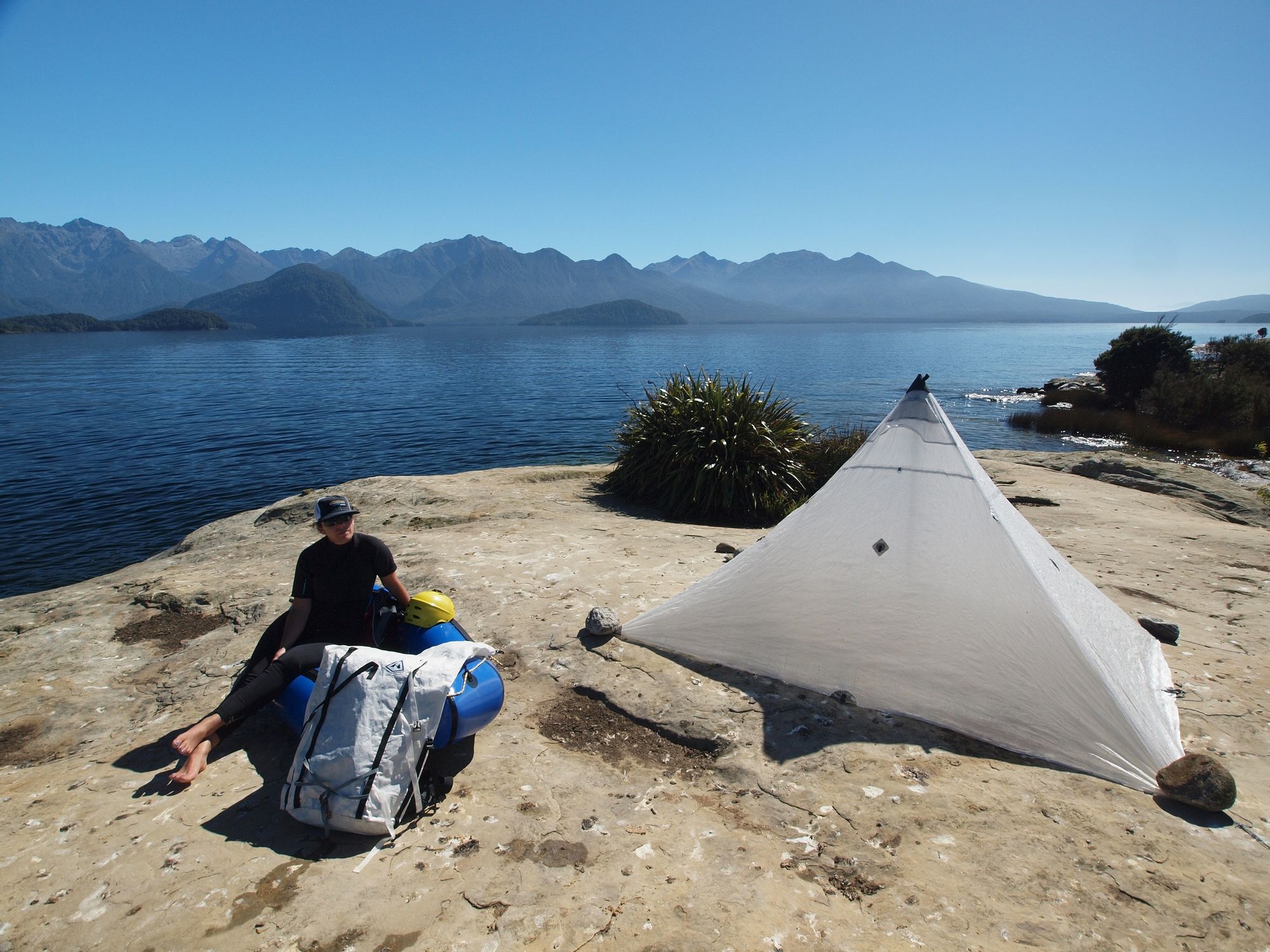 Sounds like pack-rafting has an exciting life ahead of it.
When we first started operating here in New Zealand, no-one has heard of them. Now we get calls all the time from people asking about buying them and going on trips. They're just so bloody easy.
So do you have a typical guest, or do they come in all shapes and sizes?
Well, there's no typical age. Normally it would be people aged 25 to 45, but we get early 20's through to as old as 65. The most important thing is that you need to have an outdoor mindset. If you just want to go and play in the sand and the beach, you might be disappointed when you come on a trip through the storms and rain.
If you come on an expedition and it's three days of sunshine, then great. But if you come and it's three days of rain, snow, wind and hail, then you have to be ready for that too, as that is all part of the outdoor experience.
And can you notice a change in mood in your guests from the beginning to the end of the trip?
Yes, absolutely. A lot of people arrive a little apprehensive. A couple of days in they loosen up. They arrive as customers, they form a group and leave as a big family. We have a lot of people coming back as a result.
For example, we might all be getting eaten alive by flies, we all have sunny days together, we all have the rainy days together, and the group is then formed.
I'm still in contact with at least 50 percent of my guests. We are trying to really form a community. So we put together a lot of invite-only trips, for previous guests. Especially when we are doing rekke trails where we are discovering new trips and doing proper expeditions. On those trips, we can only take people who we know are capable of doing the trip.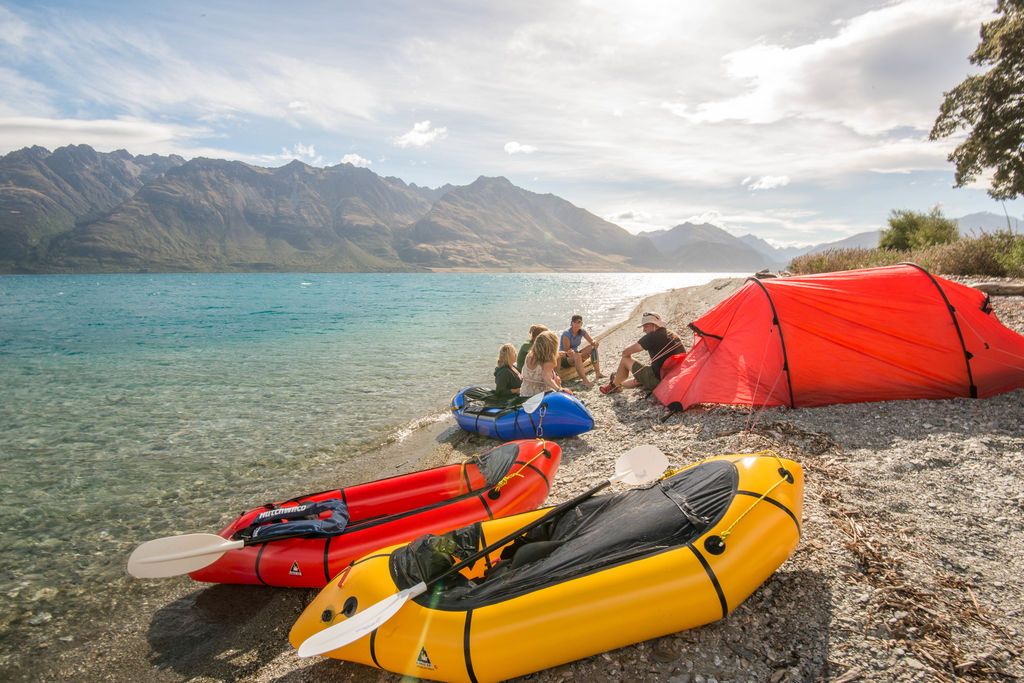 Great. So moving forward, where do you want to take the company?
We are really looking to move away from the day trips, and going towards more multi-day trips. We really don't want to be a big corporate business, we will always be a family business. When you ring the company number, you'll always either get me or my wife. Unless we're in the bush.
We go to places where I can almost guarantee you won't see any other people. On the last 6 day trip I did, we didn't see anyone else.
We want it to just be us, our rafts, and nature.
As it should be. Thanks for talking with us Arno!
No problem.
*All photo credit goes to Arno Marten at Expedition X.