We caught up with one of our guides in the Himalayas. He told us all about his life as a mountaineer, the moments he's had on the mountain and his vision of the future of tourism in Nepal.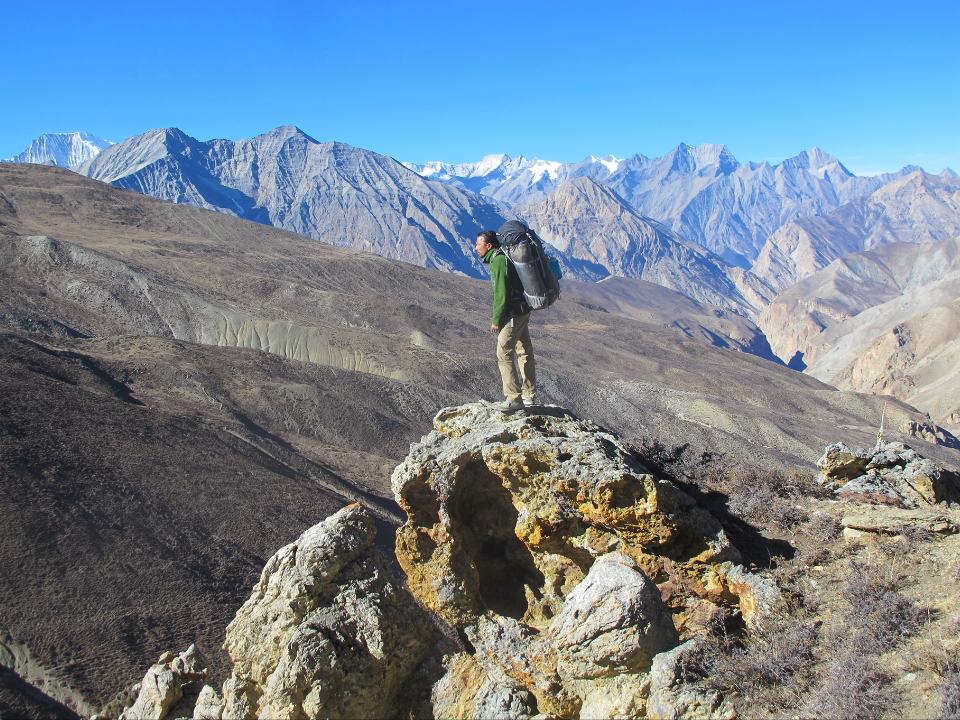 Hi Jagan!
Namaste Pete!
How are you doing?
Not too bad, there's been a monsoon here in Pokhara. The mountain isn't open, and so I've got some time to relax, which is always nice!
Great to hear. How long have you been working in the mountains?
I've been working in the mountains for the last 18 years. I started in the Annapurna region, but then I moved across to Everest and the Tsum Valley. But I've been working as a mountaineer for the past 7 years, and hopefully for the next 7!
You must really love mountains.
Ha yeah I guess so. I've always lived in the mountains, and I grew up around trekkers and the tracks. I grew up in a big, farming family in the centre of Nepal. My siblings and I have always done these treks, so it has always been a big part of my life.
The best for me is climbing peaks. It's a combination of the dynamic of your group, the natural surroundings, and the people who live in the mountains. These elements always come together to teach you something new on every trip.
So for me, climbing mountains is always a learning experience.
Reaching a new summit always stirs a new emotion up in me.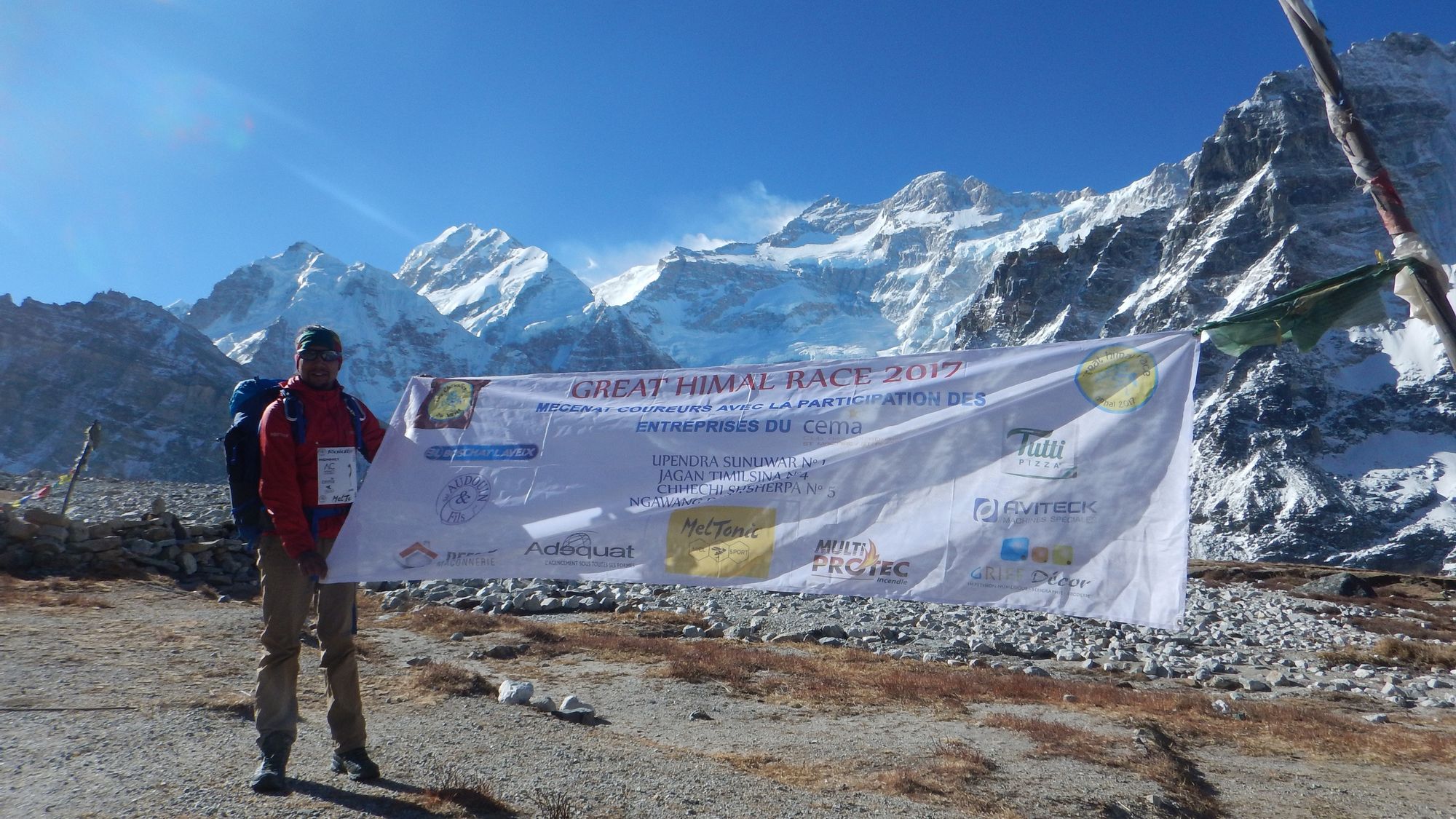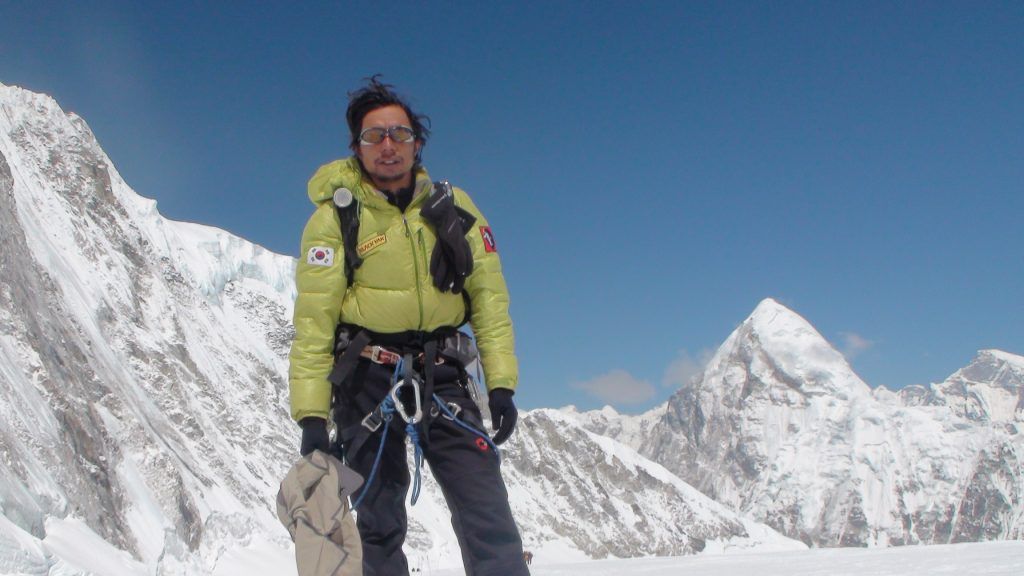 And do you often get the opportunity to do treks for your own leisure?
I'm an explorer by heart, so I love getting to go to new places and meeting new communities. If I didn't enjoy exploring, I certainly wouldn't enjoy my job!
I have to tell you about the time I climbed my first peak. It wasn't very high, it was only Mera peak which is around 6,000m.
Only 6,000m…
It's not really a big accomplishment for mountaineers, but Mera peak for me was incredible. It was a real feeling of accomplishment, a real feeling of 'woooow', you know?
I think I know what you mean.
And I love seeing the same sense of accomplishment amongst my guests. It's one of the best parts of the job!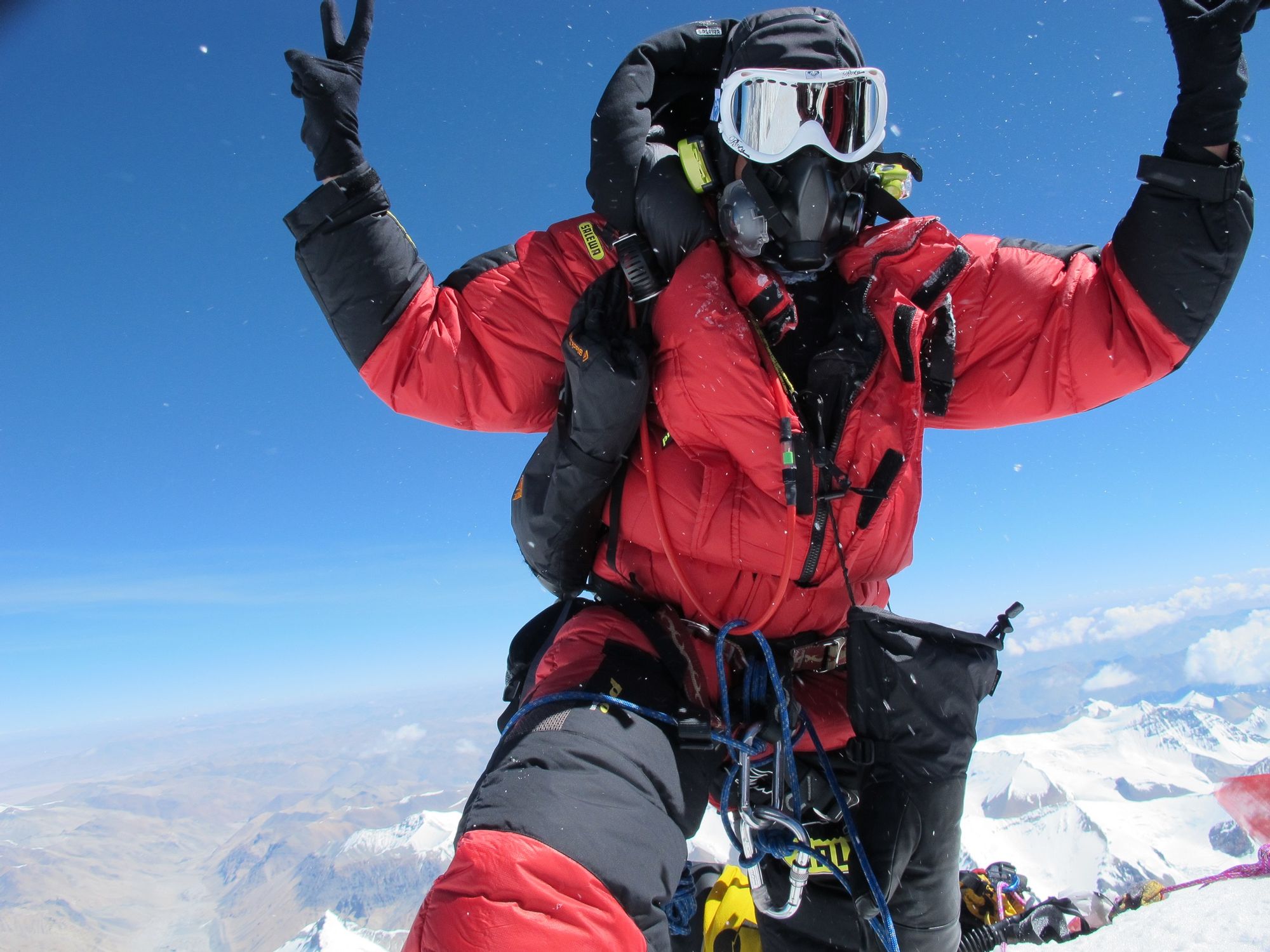 And many people feel quite a religious presence here. The Himalayas is an interestingly peaceful mix of Hinduism, Catholicism and Buddhism. Many people are very interested in Buddhism especially, as it is such a fast growing religion.
All the monasteries and temples really fascinate me as much as the travellers. And if you want to learn about Buddhism, this is the best place to come.
That's fascinating. And on the whole, you feel like tourism is having a positive impact in the Himalayas?
We definitely feel like tourism is very beneficial in new, more undiscovered areas. For example, the Tsum Valley has only become unrestricted recently. This means that jobs within tourism can be opened up. That is only a good thing for local communities. It's mutually beneficial. It makes for a less crowded, more authentic experience for travellers, and opens up more jobs within tourism as opposed to in the fields. That's what we're really working on at the moment.
I'm always thinking of new ways to get children to think about working in tourism especially, as I think it is the future in a lot of these regions.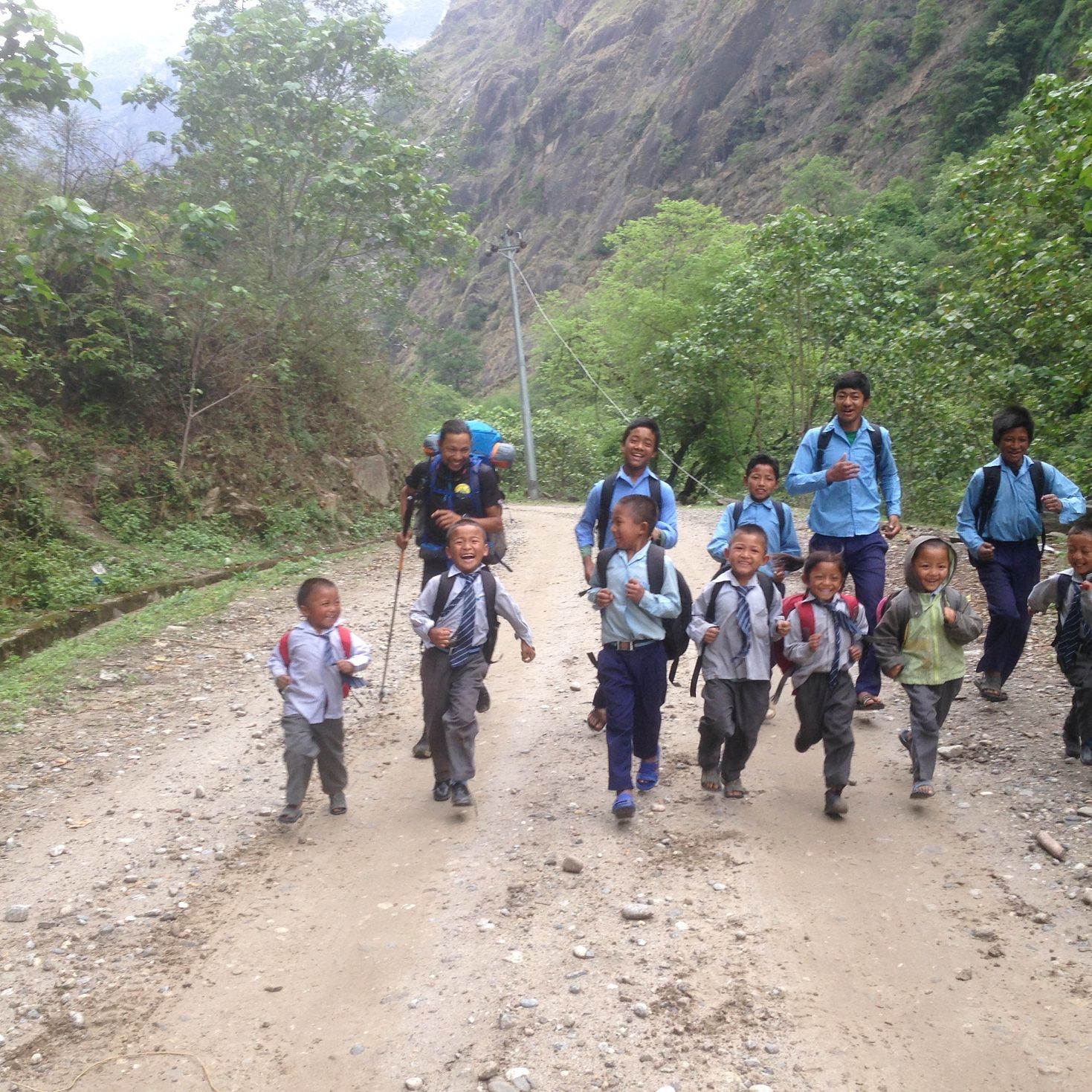 So can you share some of your favourite moments from your mountaineering career so far?
Haha, well, let me think for a second. A few years ago I did a trip with Macmillan, a cancer support charity. A lot of the guests had recently been diagnosed with cancer, and that's why they had decided to undertake this huge challenge. There were around 60 people in total.
During the trek, I was motivating them to get to the top, and I heard about all of their stories. Either they had cancer, or they knew someone with cancer. So the trek, as well as being a fund raising effort, was also lifetime accomplishment for them.
When we finally got to the top, a lot of people started crying, hugging and dancing. Some people had bought the urns of loved ones, and this spontaneous ceremony just happened. There was a five-minute silence, followed by some spreading of ashes. It wasn't arranged or agreed, it just happened.
People really gave me lots of credit for getting them there and aiding their lifetime achievement. So lots of people were hugging me and were, literally, crying on my shoulder. These people needed some peace, and I think I helped them achieve that.
I think it must have been one of the most moving experiences I've ever had, and would be one I'll never forget.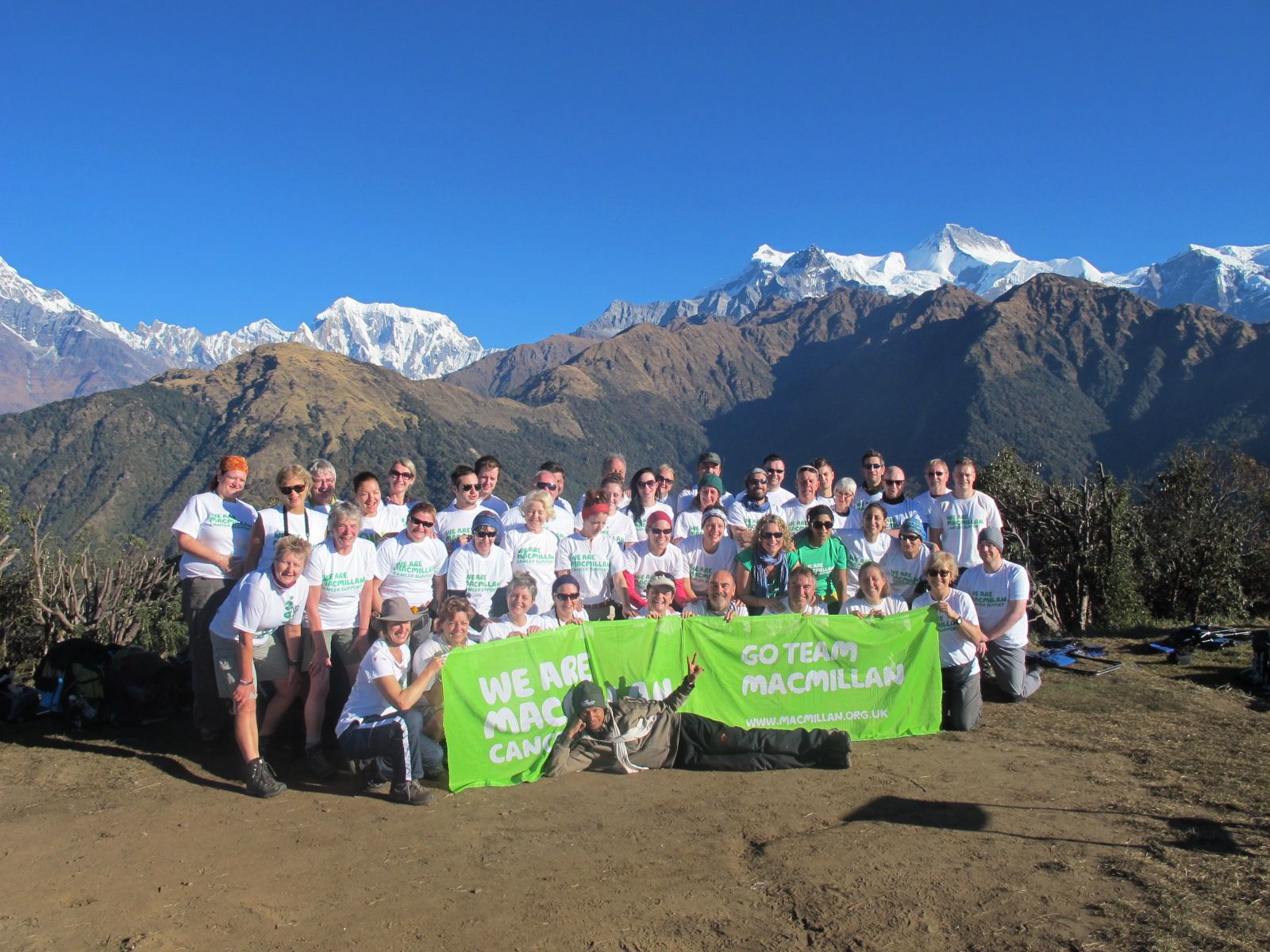 Wow Jagan, that's quite a story.
Haha. It was really hard work, but I'm so happy I got to do it. But it's how I see every trip. When a trip goes well and you can see people having a little moment, that's what really does it for me.
Each and every trip has its moments. When we get back to Kathmandu, we always have a dinner and talk about the highlights, the lowlights, and the trip overall.
What do people generally say are the lowlights of their treks?
Sometimes people get altitude sickness, and that can be really tough. In fact, one couple was once hiking to base camp in memory of their son who had passed away in the previous year. She got really bad altitude sickness, but I helped her get to basecamp to commemorate their son. They left a photo and a poem at the camp in his memory.
Ever since they've never forgotten their trip. And they even paid for me to travel all the way over to London to stay with them. Now I really feel like part of the family.
Wow Jagan. Thanks for sharing that!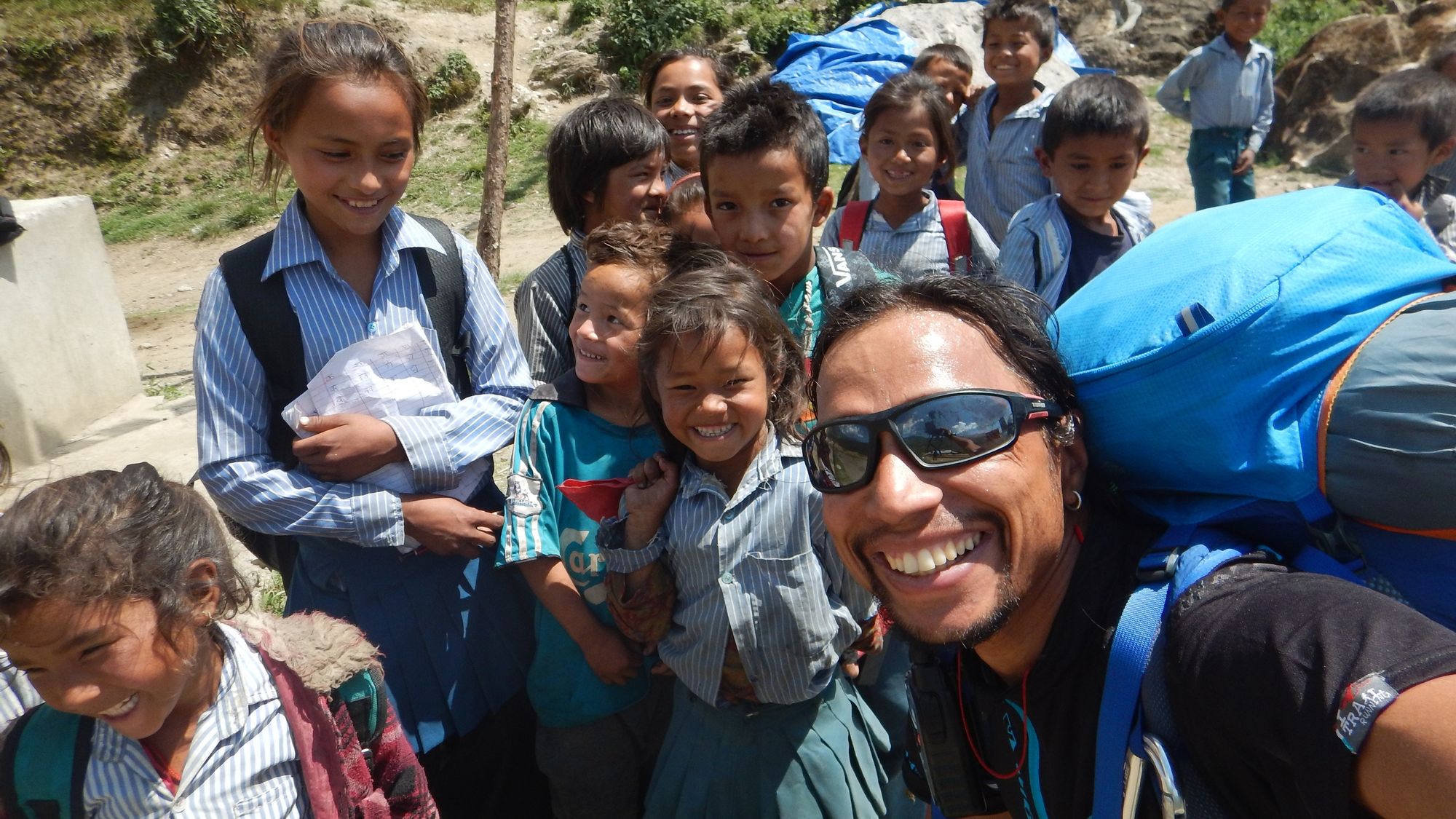 If you're interested in joining a hiking tour with Jagan, check out our range of treks in the Himalayas and Nepal. Maximum fun, minimum faff.
*All photo credit goes to Jagan Timilsina