Alexander Souri is founder of Relief Riders International, an organisation that runs tours on horseback through remote communities delivering healthcare and resources to those who desperately need it. Since 2004, he has been able to improve the lives of over 25,000 people, including 18,700 children in India, The Amazon, The Andes, Turkey and Ecuador.
Relief Riders International is one of our hosts from our Adventures for Good collection. Here we find out all about their mission and how your adventure helps.
Hi Alexander. Thanks for chatting with us. So can you tell us a little more about your background?
I was born in New York City, and attended school until I was six at which point I went to Afghanistan for a few years, before going to school at the age of nine in the foothills of the Himalayas. After that, I went to an international school in France, before returning to New York.
My career started in theatre. From a young age, I was able to raise good sums of money to put on theatre productions. Theatre was an incredible experience, but there wasn't much money in it so it always felt like an uphill battle. So I moved across to the film industry.
But I always felt like I was working on someone else's project, and never my own. It was only when my father and four friends passed away, I decided I didn't want to work in film on a corporate level anymore.
So where did the idea for your tours come from?
I was on a trip to Delhi with a few of my friends. We were staying in hotels, and I got pretty bored of it, so I hired a car and went out into the desert to ride horses. With the loss of my father and four friends, I turned to horseback riding to come to terms with the grief.
I was really moved and shocked by the level of poverty that I found in the desert in India.
So I asked myself, "What can I do to better these people's lives?"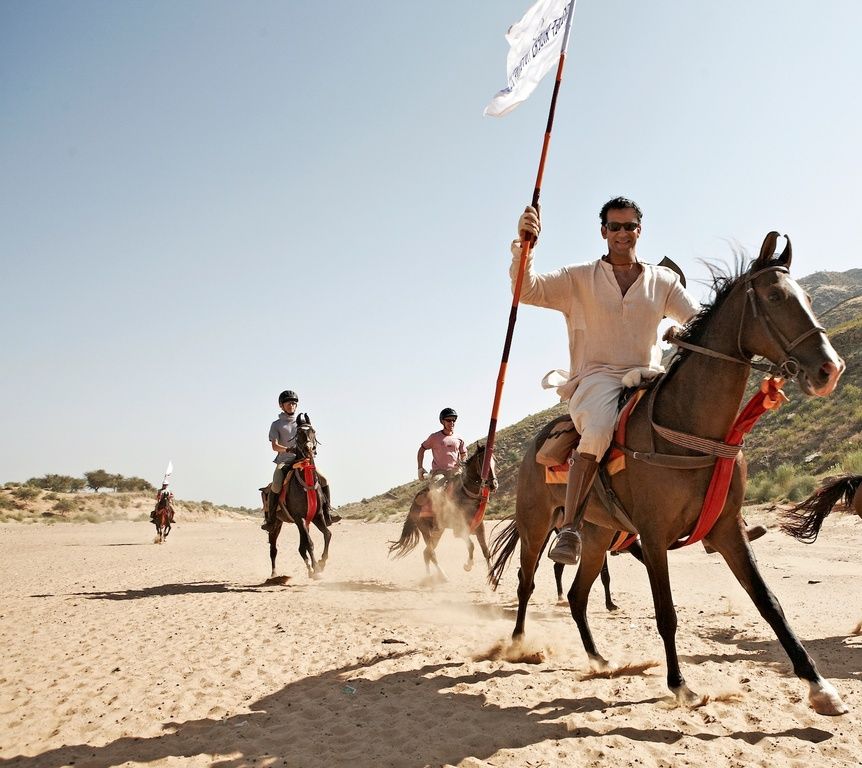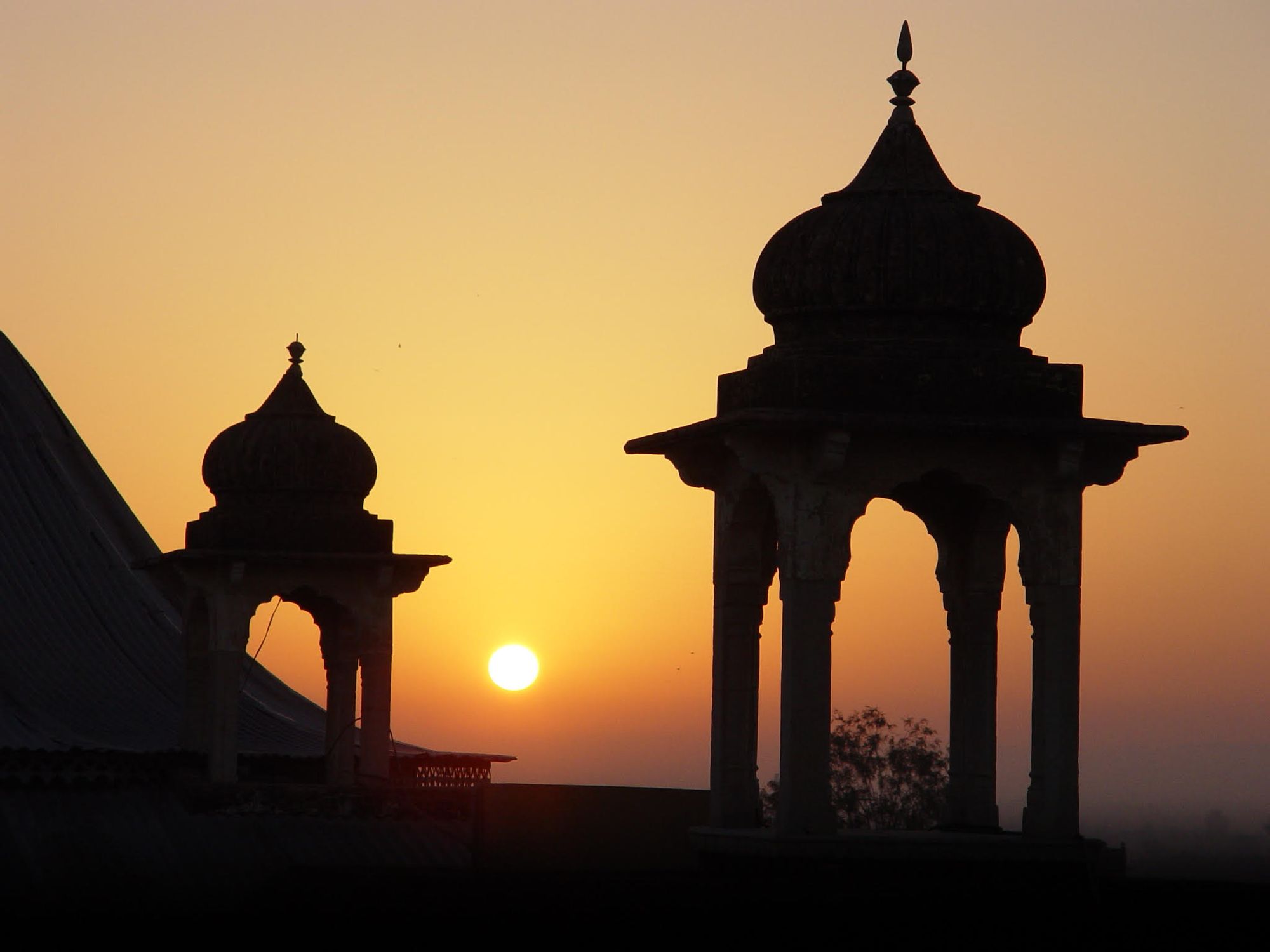 I had the benefit of having experience in raising money, but I was bored of the concept of asking people for money, it got really old for me.
I thought that I wanted to set up a combustible economic engine that can sustain itself, and not rely on handouts.
Can you tell me a little about the first ride that Relief Riders ever did?
*Laughs* Yeah, that was a really amazing trip. During our first preliminary meeting with the Red Cross, they told us not to get our hopes too high, and they predicted that we'd only have 80 patients per medical camp. I said. "Ok that's great, I'm happy to treat 80 people."
We ended up treating 550 people. We continued to average 500 patients per medical camp every year. We only dropped to 400 when we started specialising our care. We offered 6 specialities, ophthalmology, ear nose and throat care, paediatrics, dentistry, gynaecology and general medical care. We then had to develop more focussed programmes that were a lot more sustainable, so we developed our eye-care, dentistry and gynaecology programme.
Red Cross told us that we had broken records with the amount of care we provided.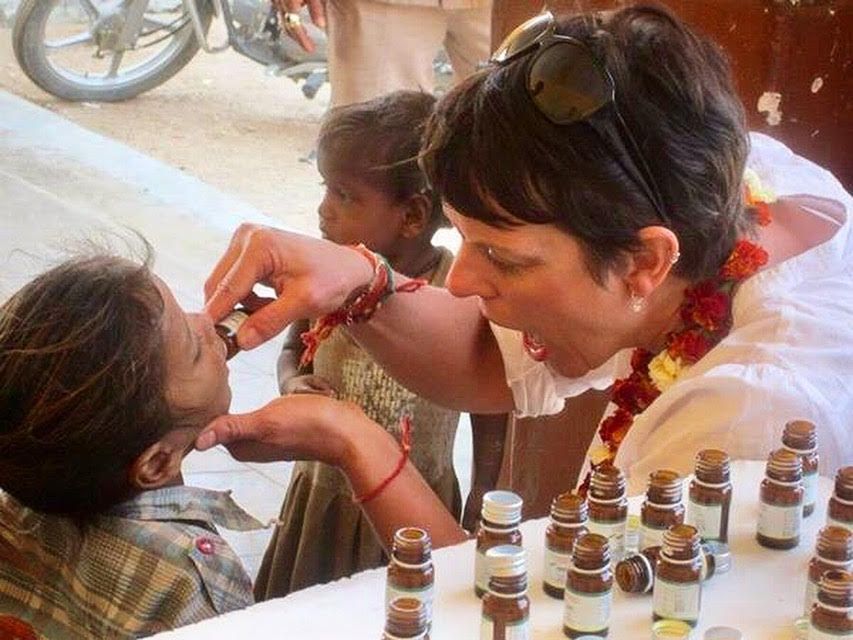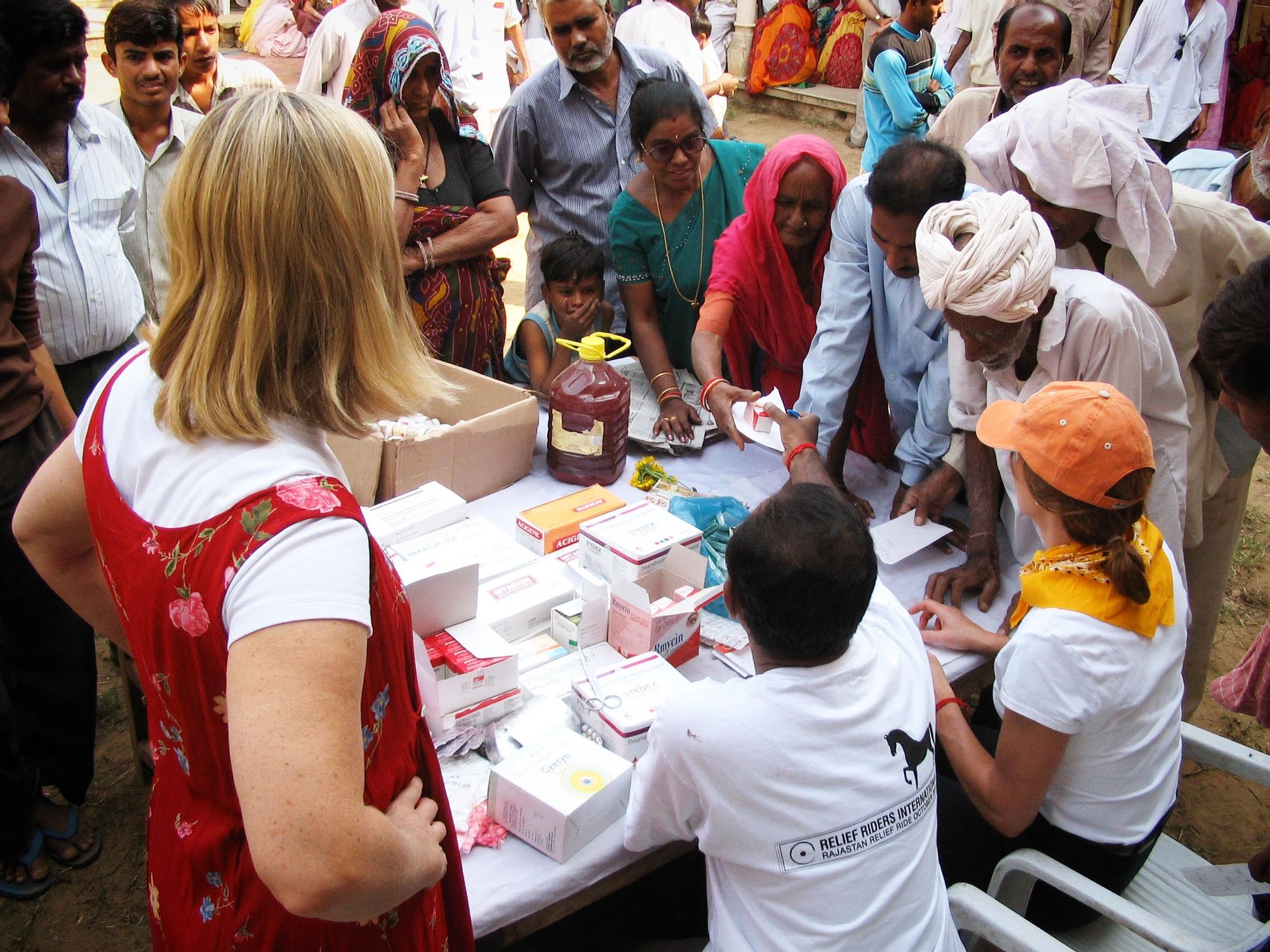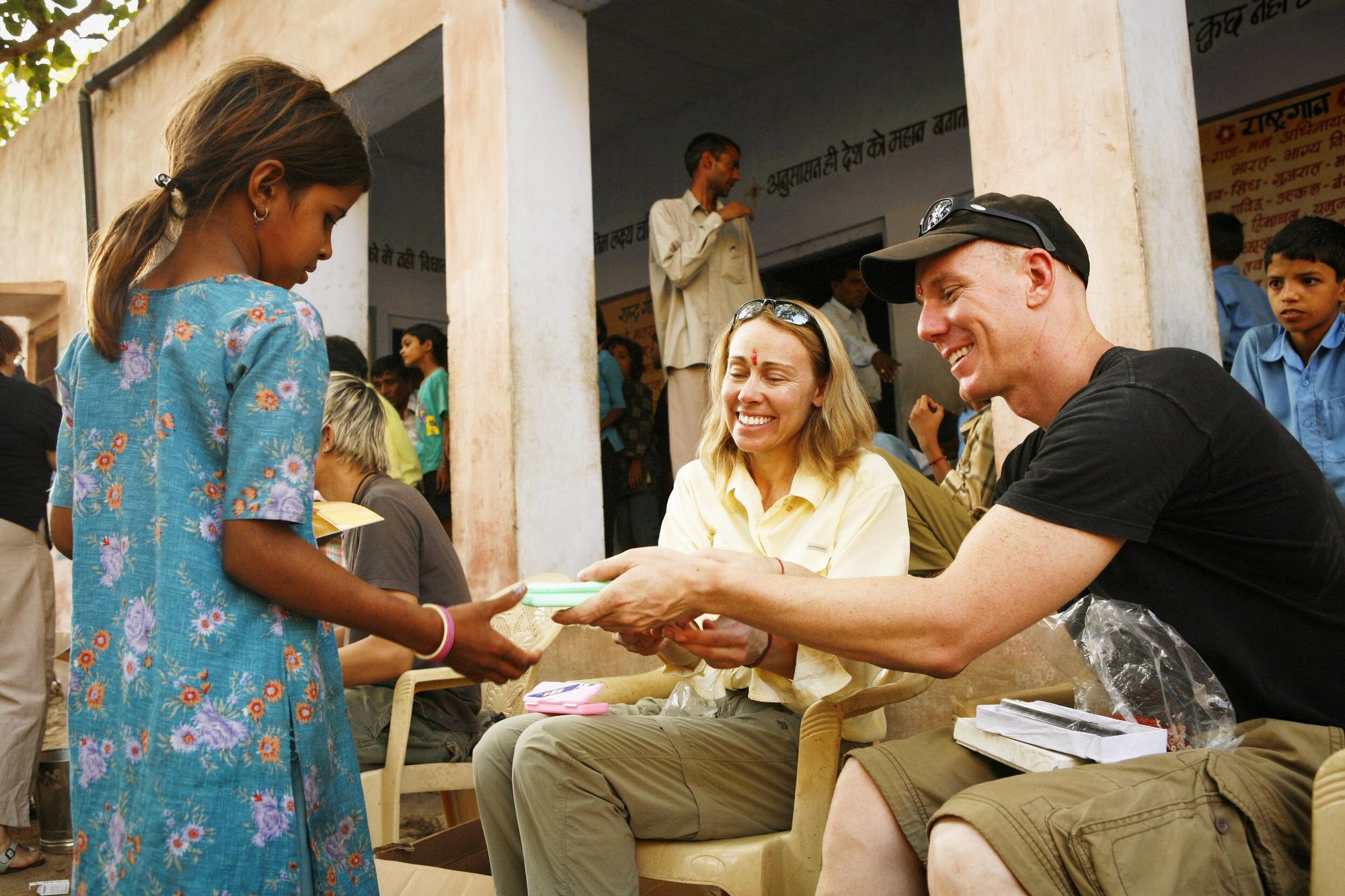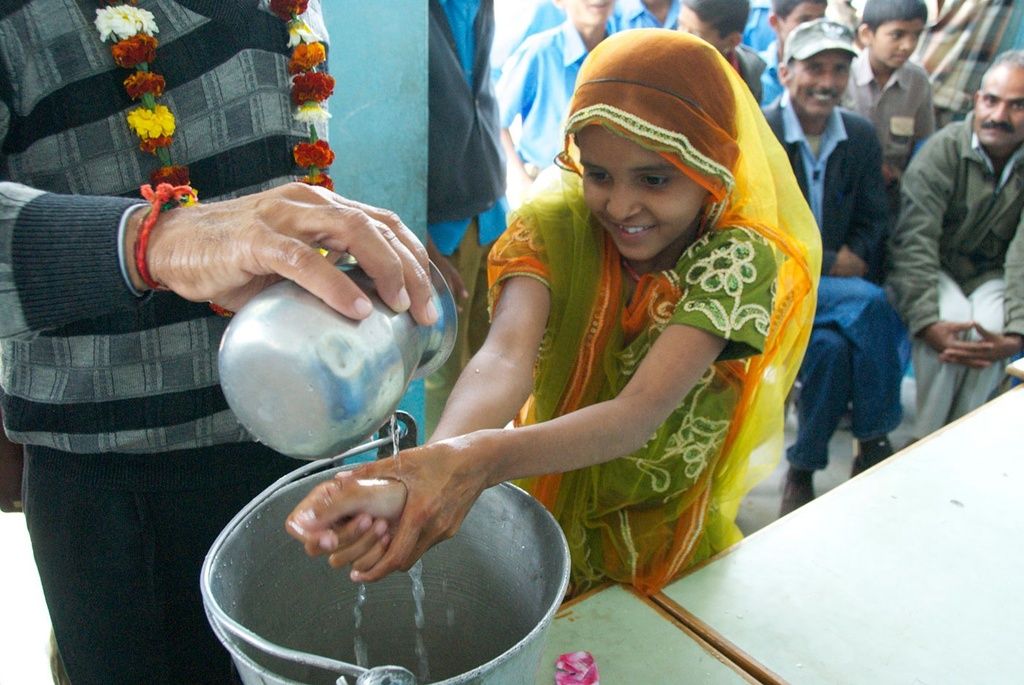 Was that the moment on the trip that made you feel that you had proved the concept?
My experiences in our first ride in 2004 gave me a strong impression that we had succeeded in accomplishing the concept that is RRI. I suppose ultimately, the moment I knew was when I experienced the reaction of the riders. That was mind-blowing to experience the before and after moment, and it made me think that the experience was nourishing on all levels for everybody.
It was at that point that it started to feel that this could really work.
On that first ride, 'The Times of India' sent out a bureau chief to track us down. I really have no idea how they found us. This jeep just turned up in the middle of the desert, it felt like something out of a movie. This guy hopped out, dusted himself off and asked if he could document our tour. They proceeded to feature us on the front page of a national newspaper for the next four days.

Have you ever been surprised by the impact of the aid you have offered?
Well it's hard to measure the social impact of the aid apart from our medical camp statistics. But eye surgeries certainly seems to have a more profound effect on communities than I had expected. Cataracts surgery, for example, has such a lasting effect on the community. People who suffer from cataracts are 40 to 80 years old generally. Often younger members of the family are tasked with looking after the older ones, as opposed to going to spending their time at school or helping the community in other ways.
Older people blind with cataracts are more often at risk, as they can get knocked down in the street or sustain other injuries and that causes a further drain on the community's resources.
So yes, the impact runs deeper than you would initially imagine.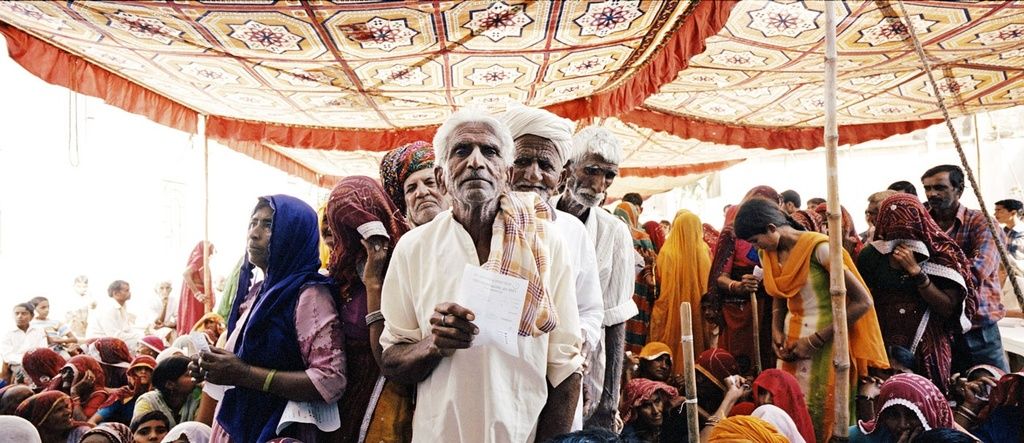 Have there been any stand out moments from your tours so far?
On one of our early tours, I remember being on a rooftop looking down on a Pilgrim hostel that we had taken over to turn it into an field hospital for eye surgeries. We had 100 patients and 2 ophthalmological eye surgeons, and would perform 100 operations in little over 2 days.
I remember looking down on it and thinking "I've ridden here on a horse and set up an eye hospital."
Similarly, I ran into three mid 70-year-old women. I asked them how many fingers I was holding up. They couldn't give me an answer before the surgery. I went back the day after the surgery and asked them the same question. They were all smiling and laughing, and answering my question correctly. I remember walking away from that conversation feeling genuinely happy.
I had never been able to do anything like that for someone else on that level. That day 100 people got their eyesight back, understanding that notion in it's entirety was mind blowing to me.
If you go to YouTube, you can see a newsreel we did for CBS about it, that might give you a better idea.
I'd like to share one other stand-out moment for me. At the end of that camp, a woman came in and unwrapped a really dirty blanket, There was a 4-month old child. The rag was dirtier than a mechanics rag. The child had a puss-filled laceration from his shoulder to his hip. The mother had travelled 50 kilometres to see us.
I called my medical director over, and he told the situation was grave. So the doctors washed the baby up and gave the baby some antibiotics, and bandaged the wound. I don't know what would have happened if we hadn't shown up, we don't know if the child would have made it to the next day.
In your view, where would you like to see Relief Riders in 10 years time?
I don't really know, it's hard to say exactly where we'll go with it. Relief Riders International has been a transformative experience for me both personally and professionally. It has made me into who I am today, and will always be a part of me regardless of where I go in the next 10 years.
In year two, we were scheduled to talk to the President of India. We expected your typical three-minute interview. But when we got there, he cancelled everything for the next 45 minutes, and just chatted and hung out with us. That was really humbling.
We also won an award from the United Nations which was another incredible experience for us.
You say in the newsreel that kindness is the best form of healing. How have the tours impacted the riders?
When I read the testimonials, I am deeply moved by what our riders have written about our work. I have always tried to understand what made them feel that way.
It's telling that 50% of our riders return for two rides or more. When our riders experience themselves outside of their daily routine and travel intimately through one of the most vibrant countries on the planet, in a dynamic, heart-opening way, the effect is profound. It really changes people.
Relief riders is the sum of all of the riders who have joined us to date. We would not have been able to accomplish our work without them. And that is truth.
If you would like to join Alexander and his team you can join the next Relief Ride through Pushkar in November.
About our 'Adventures for Good' collection
Much Better Adventures was born from a belief that travel can, and should, be a force for good. We take responsible, sustainable travel pretty seriously. For all of our trips, we only work with local, independent providers in order to channel money into rural, local economies. This creates a virtuous circle with local communities and governments who are empowered and incentivised to protect and conserve the incredible environments which attracted these visitors in the first place.
However our Adventures For Good take this philosophy one step further.  These trips have been carefully selected to ensure you not only have an amazing adventure, but they also directly support some pioneering organisations delivering positive social impact across the world.
All of the hosts selected for these trips have a proven track record of delivering impressive results in their community and / or through conserving the environment they are working in. Proceeds from every trip are put directly towards achieving that mission so your adventure helps to build a positive legacy.