When was the last time you enjoyed total solitude? Even if only for a weekend. Welcome to the Icelandic Highlands; the perfect retreat from the buzz of everyday life, and the ultimate playground for hiking, skiing, fishing, snowmobiling, snowshoeing, stargazing, aurora-hunting and kiting.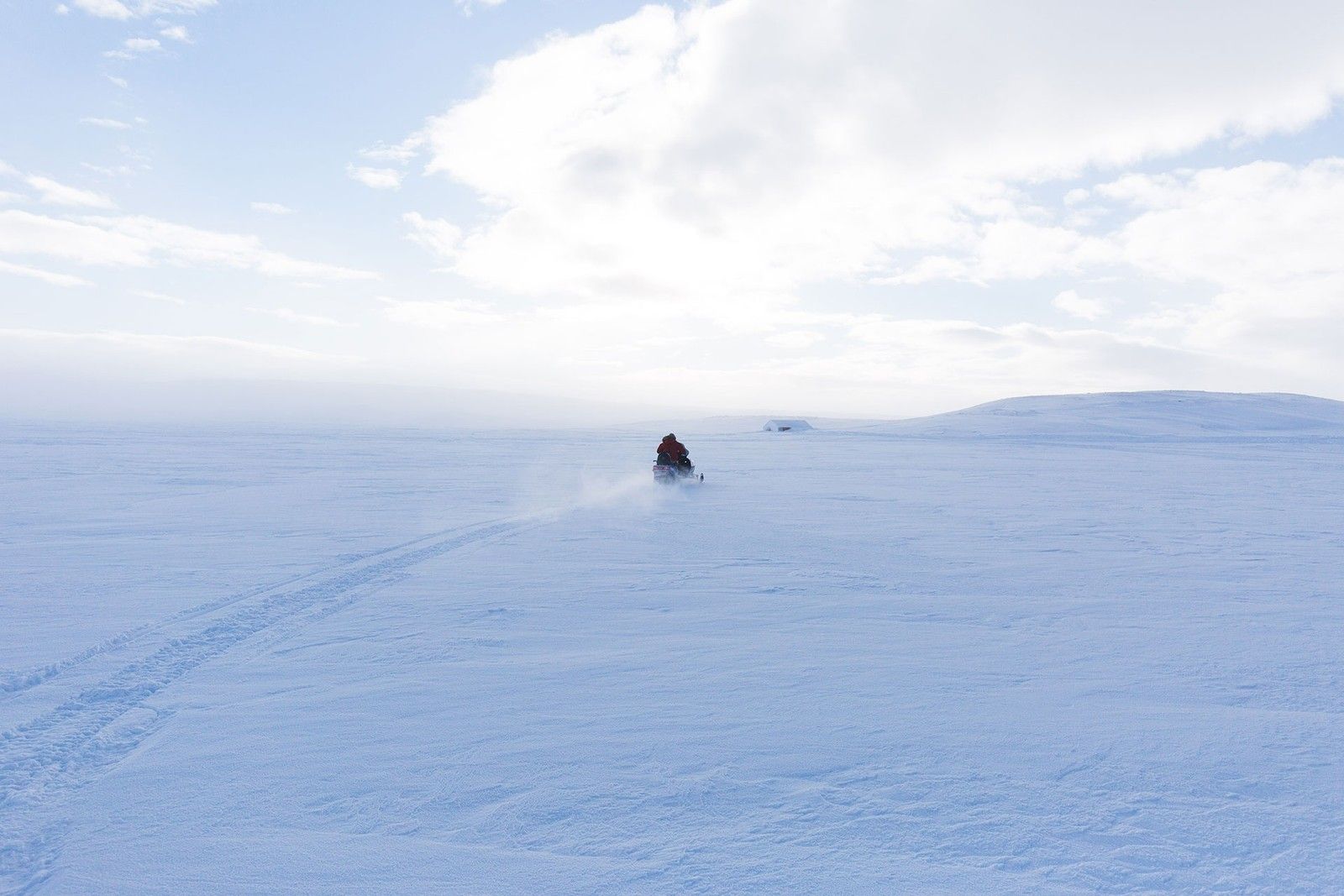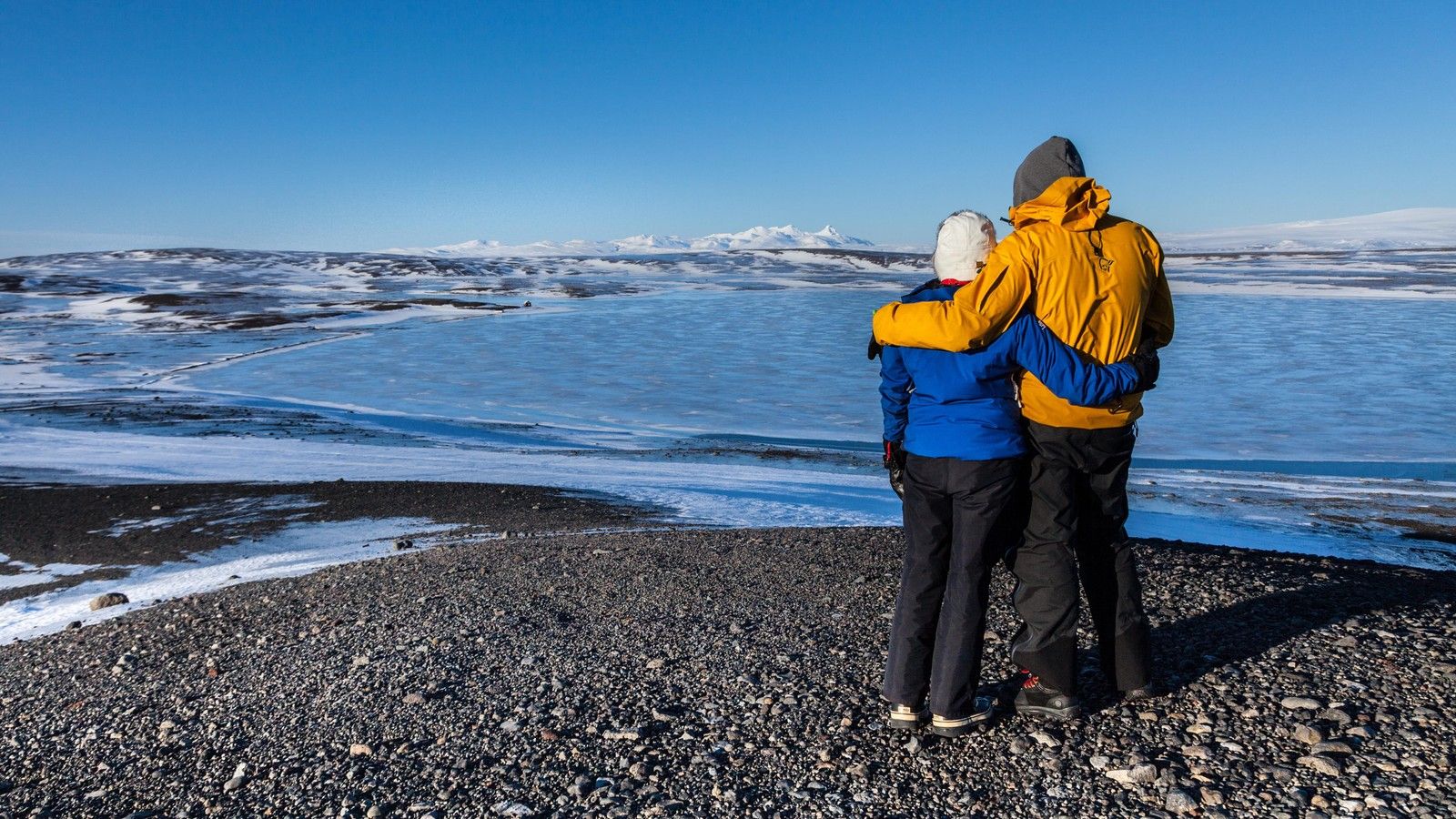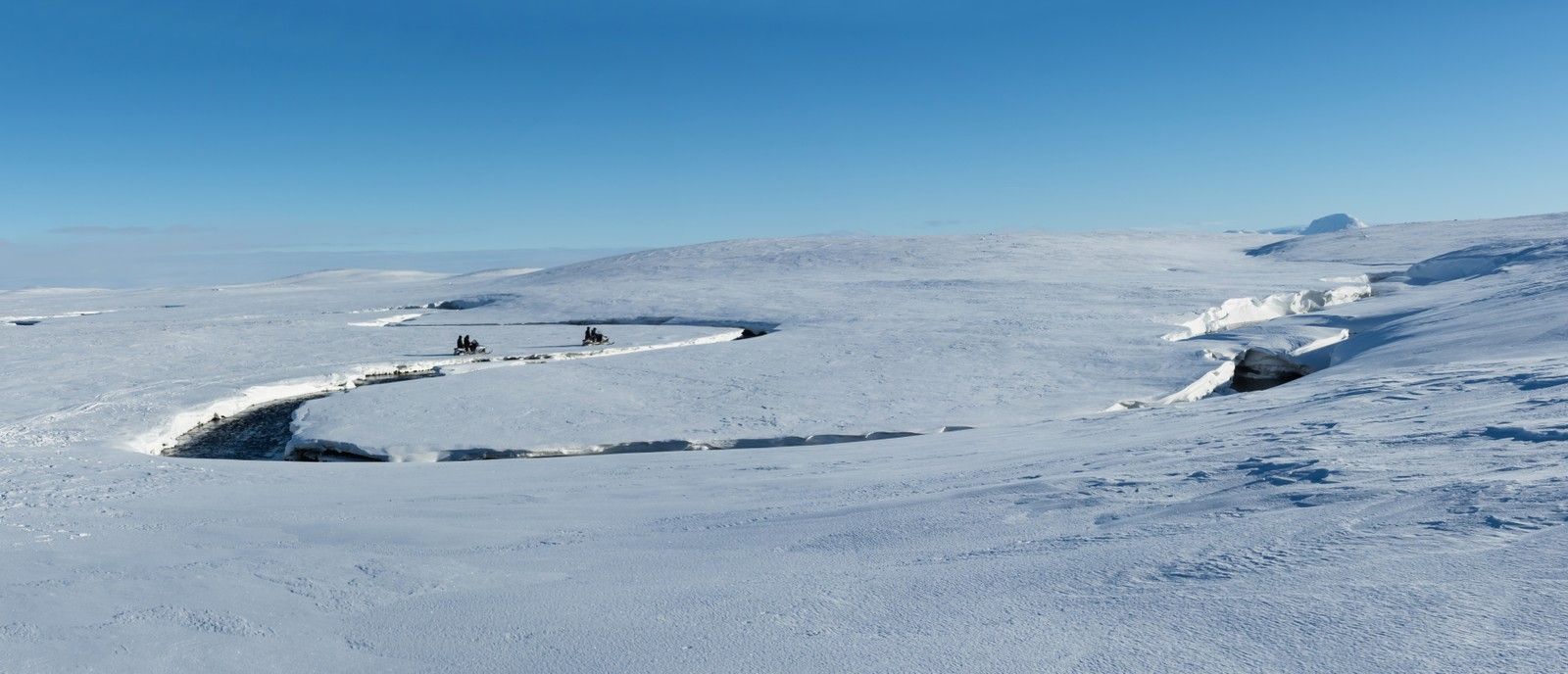 The Sprengisandur Plateau stretches between the Hofsjökull and Vatnajökull glaciers – Europe's largest.
The remote desert and rough terrain area is home to the Godafoss and Aldeyarfoss waterfalls and the Nyidalur Oasis.
This was the main route between the North and South of Iceland in former times, but now can – and should – only be crossed by four-wheel-drive.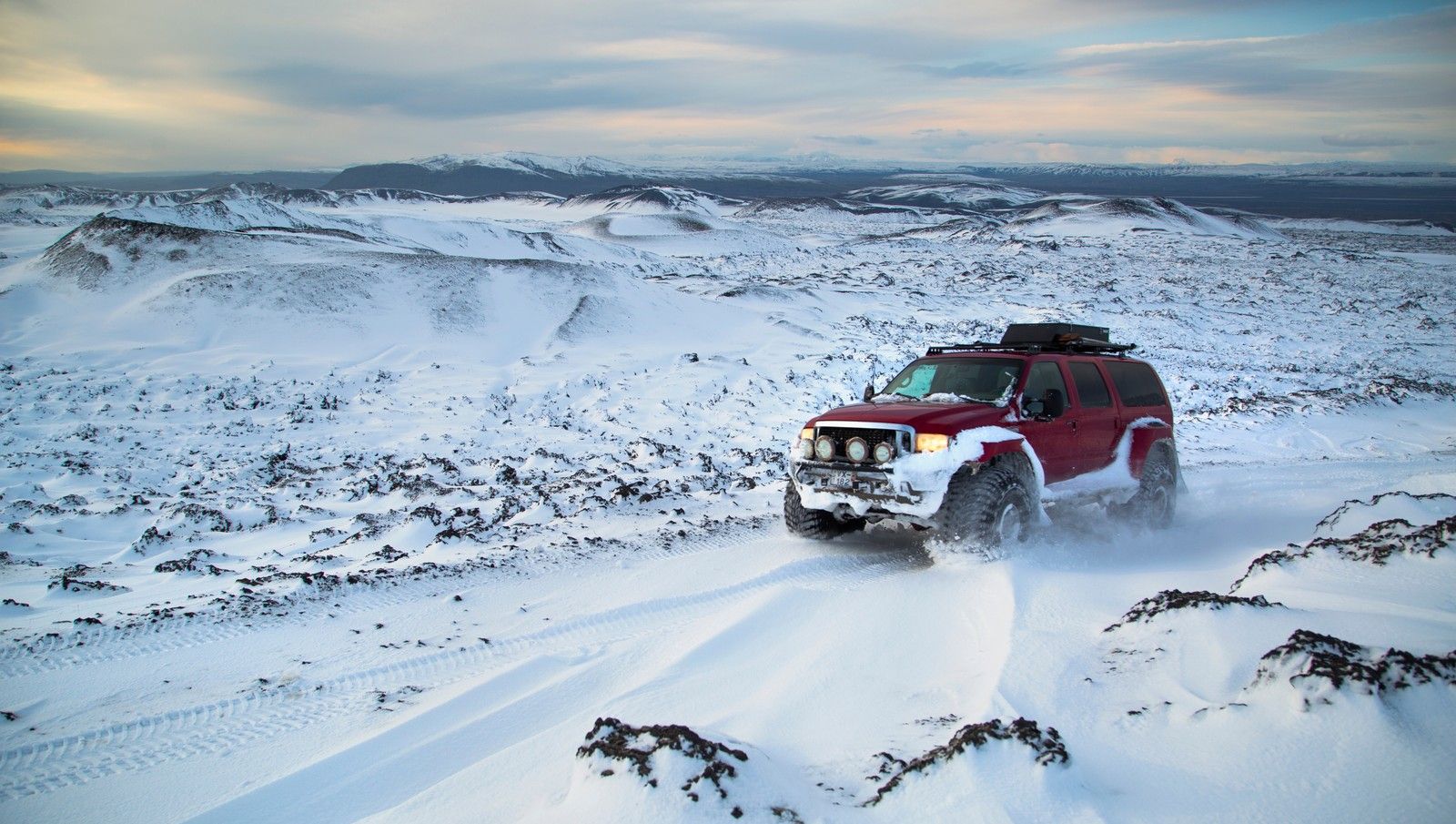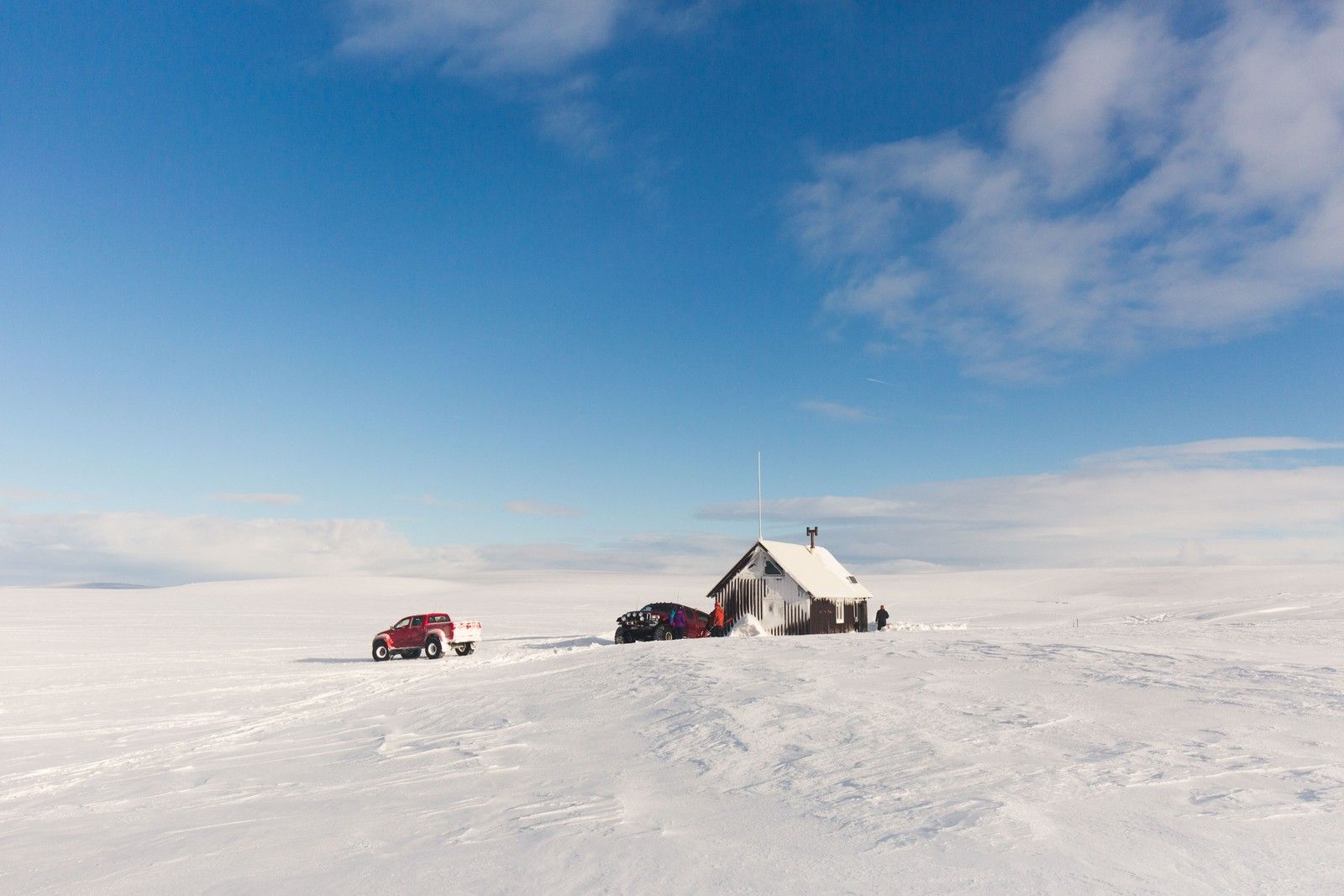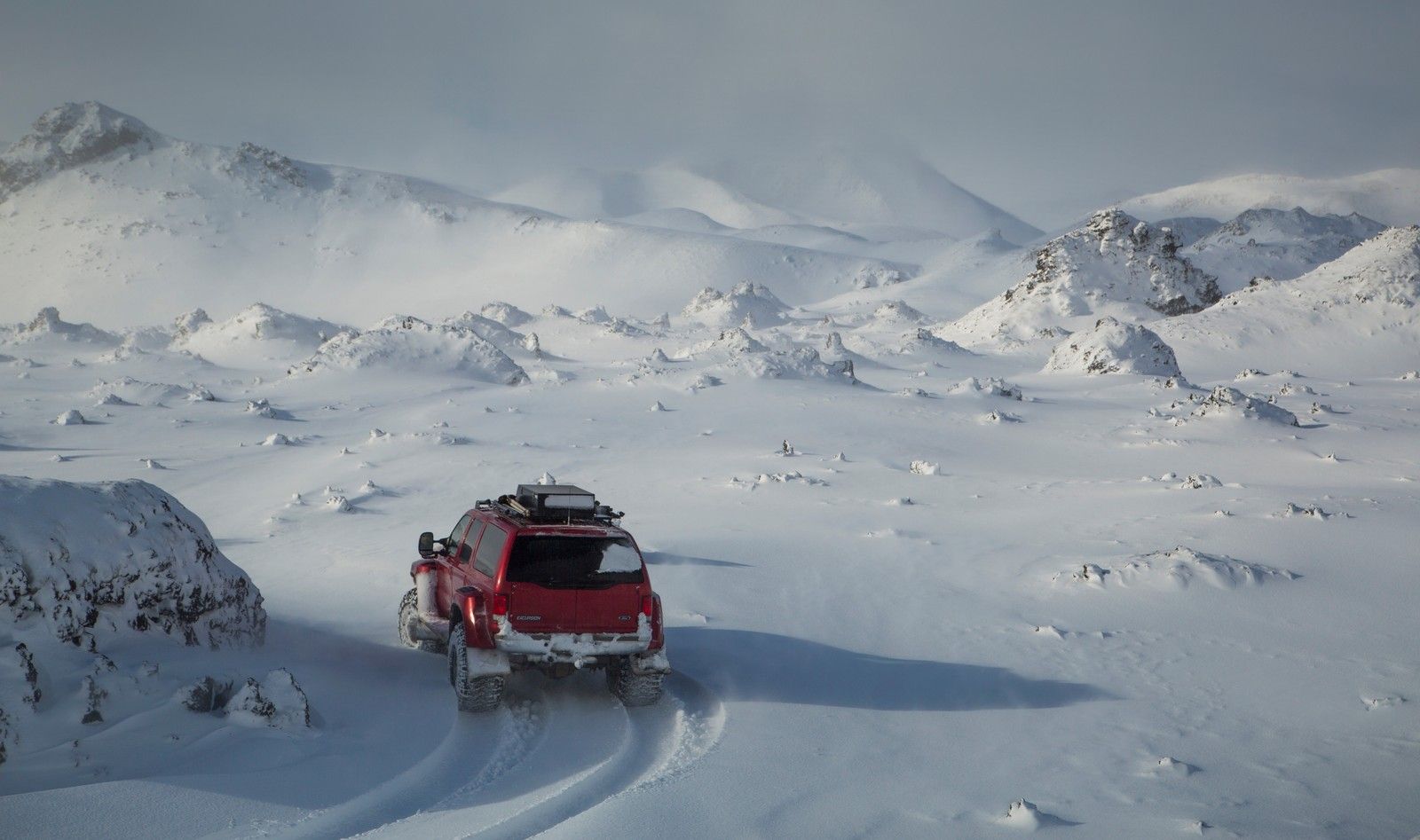 Getting there is an adventure in itself. Fly to Reykjavik Keflavik Airport. That's the easy part (there are several EasyJet flights from Luton and London Gatwick).
From there you'll drive straight into the highlands, through the tough Sprengisandur conditions to a remote cabin, located 20km south-east of Hofsjökull.
The drive takes 4-5 hours depending on the snow conditions, and don't expect it to get boring. The drive through the deep powder, even in the aptly named SuperJeep, can get rough.
You may need to jump out to push it out of trouble. If the weather plays ball however, you can drive a snowmobile to the hut.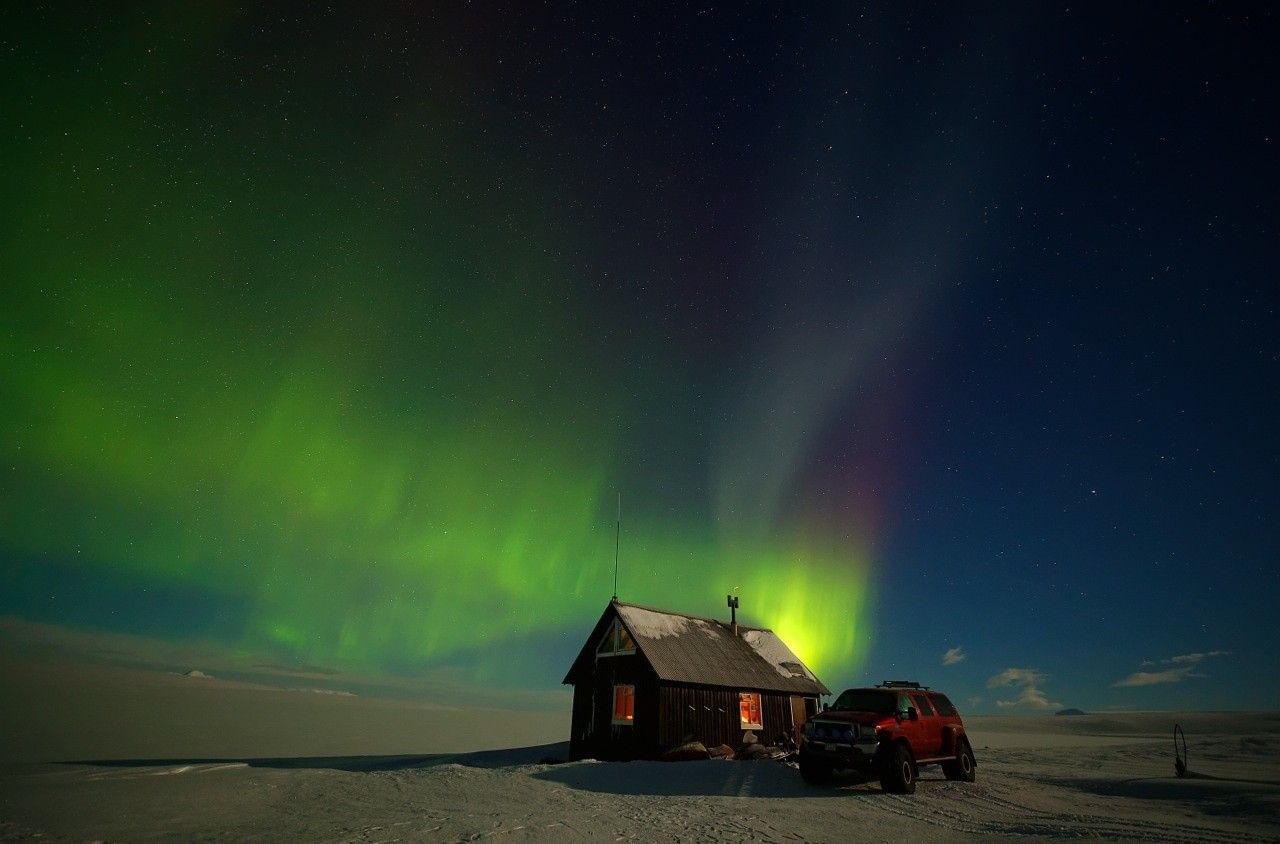 The hut is remote and basic, sleeping in beds and mattresses with thick sleeping bags and heated solely by a roaring fireplace which spits a warm glow out across the frozen tundra through the windows.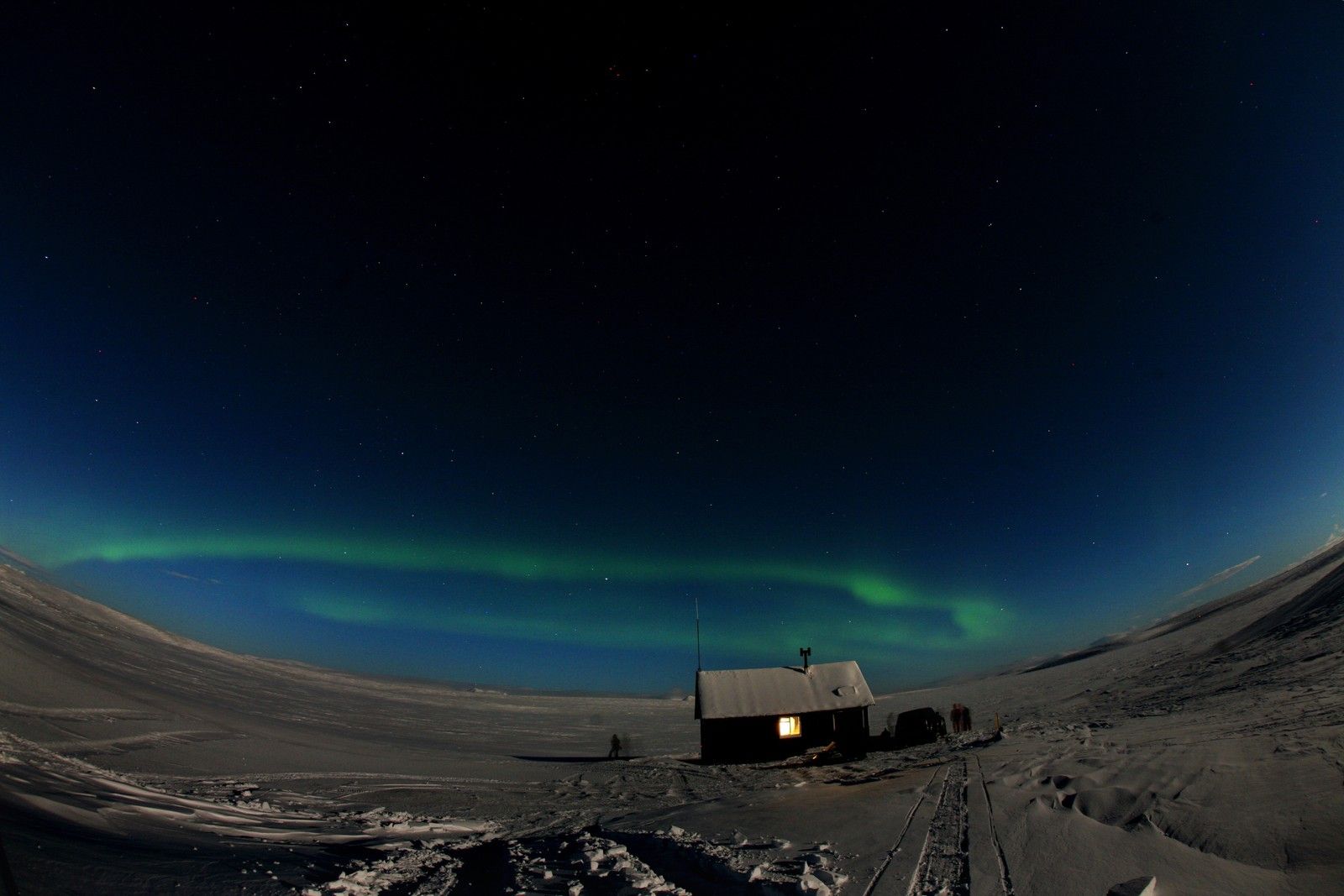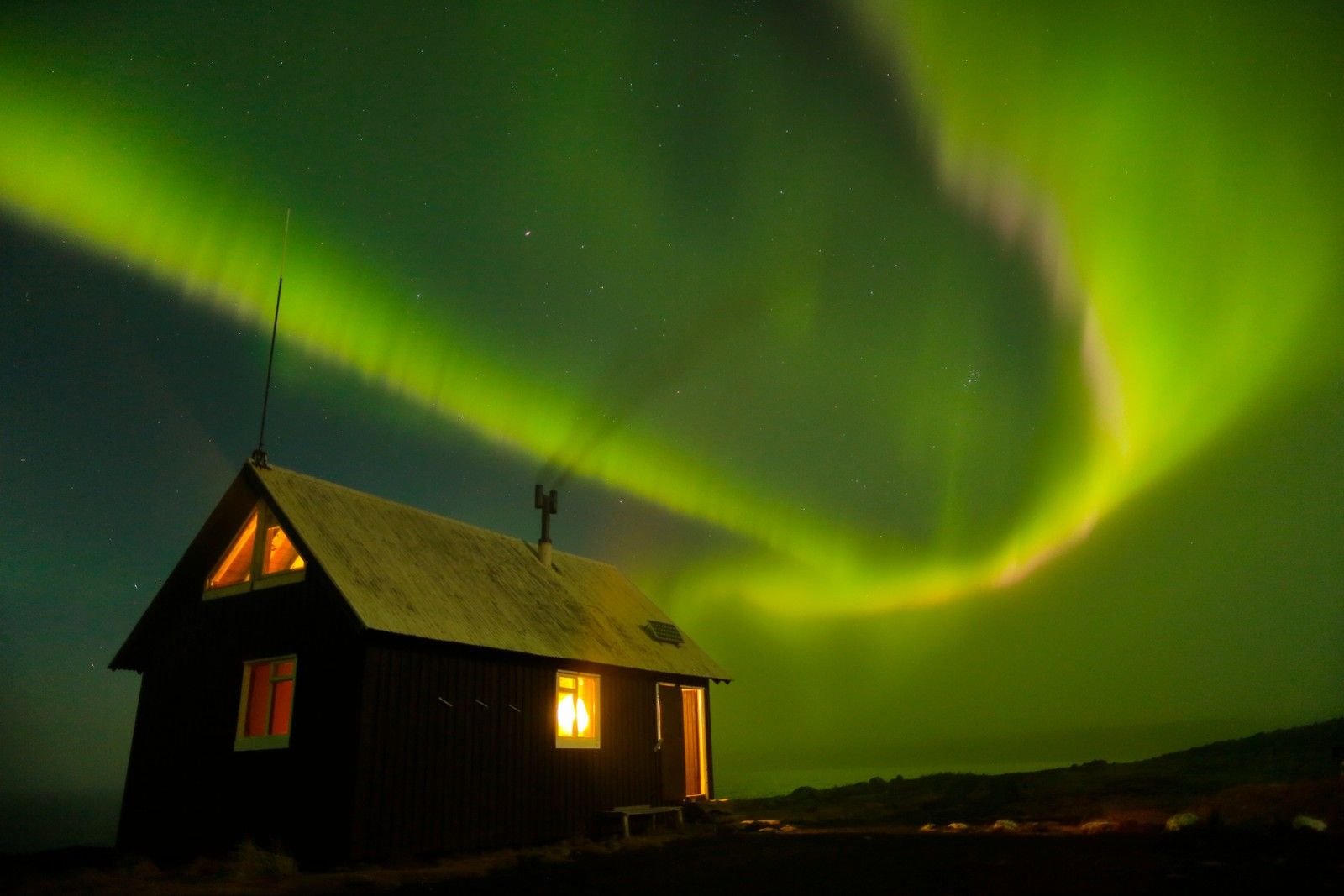 The Northern Lights are notoriously unpredictable so it is always impossible to know if you will see them.
However, the remote location here will increases your chances significantly as you're so away from the nearest light pollution and in an Icelandic hotspot for Aurora spotting.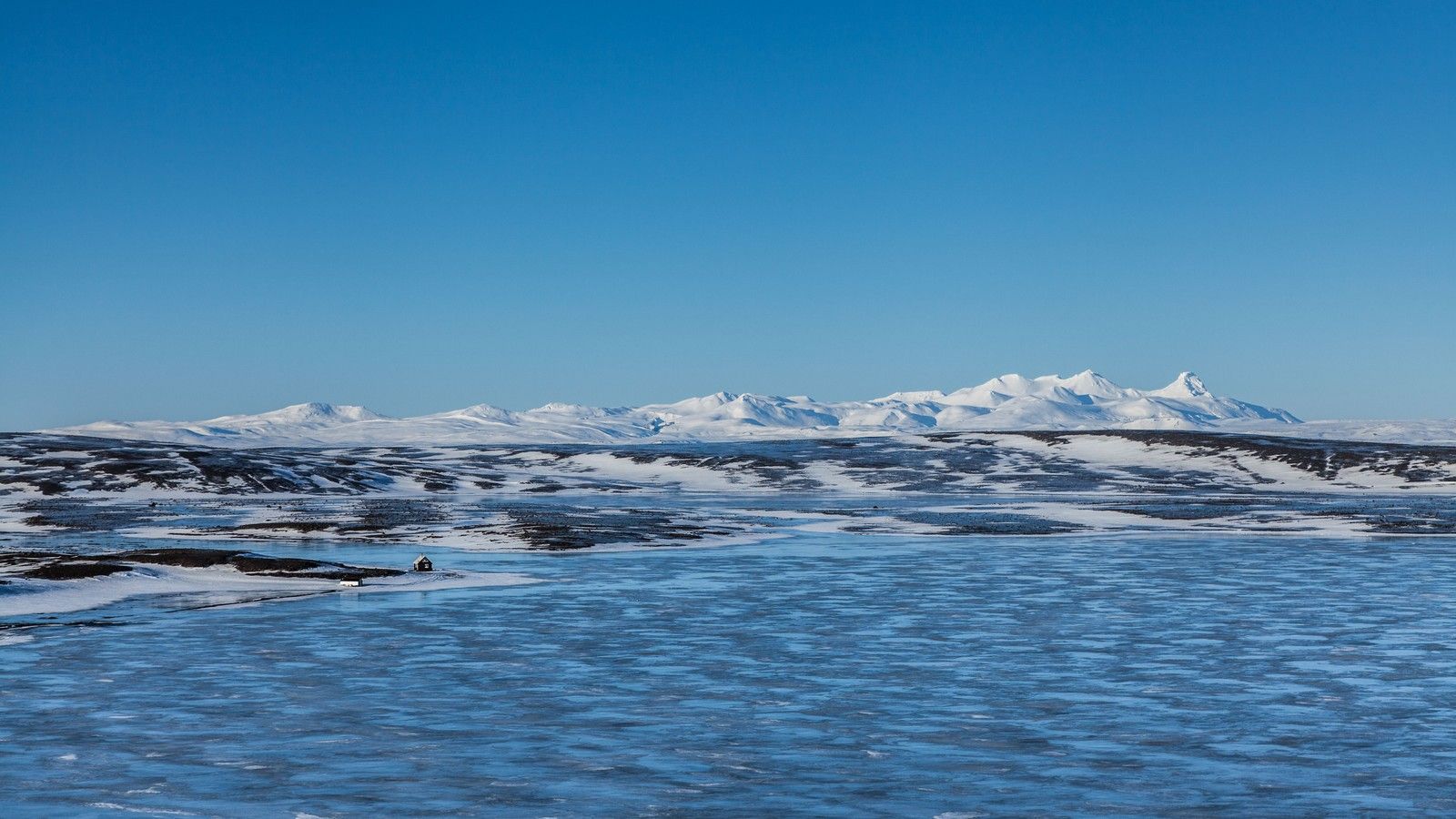 The weather is the most unpredictable thing in Iceland.
Here, from September to early June, you can expect snow. Lots of it. During September-October, the rain picks up but as you come into May-June, the days start to get longer and warmer.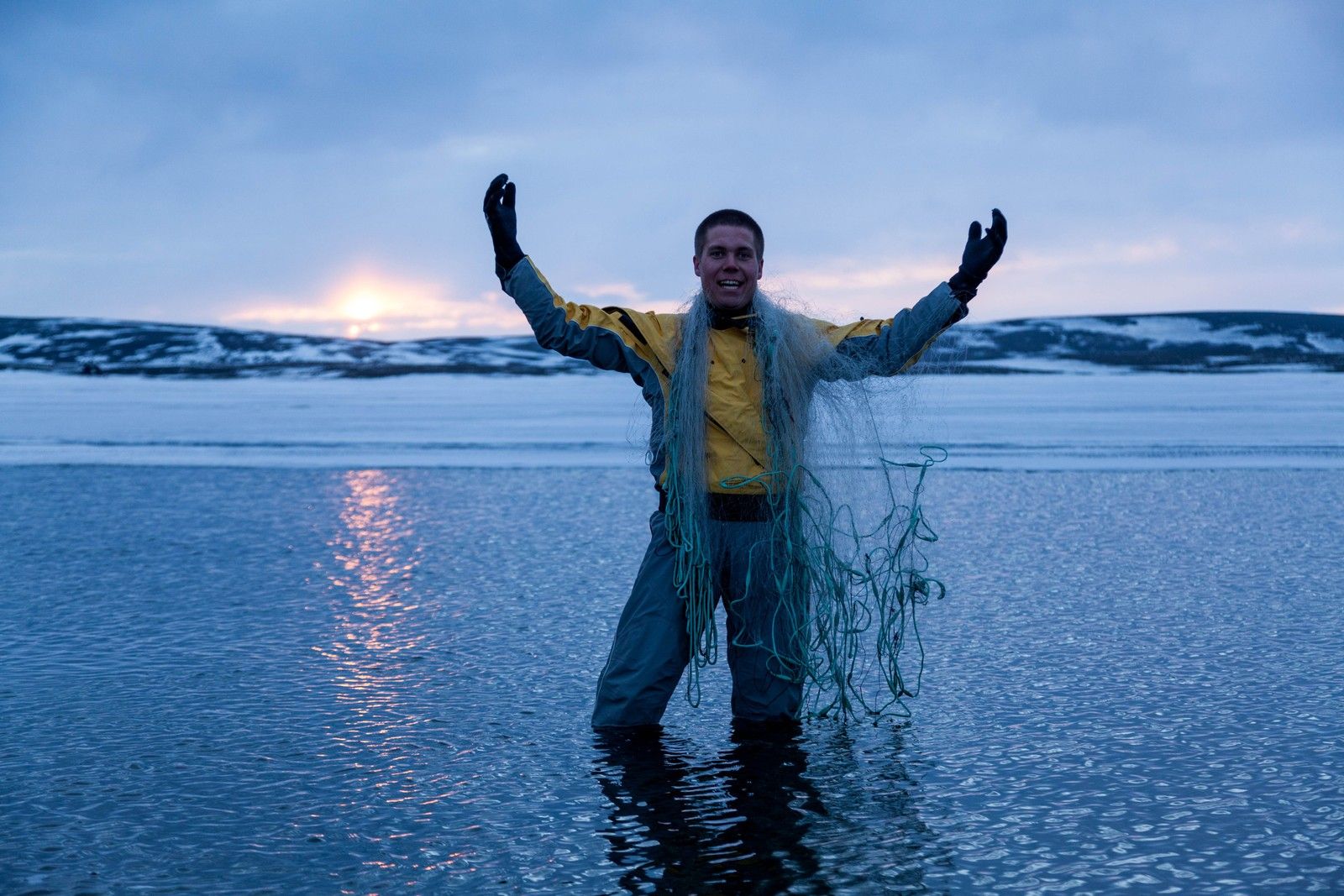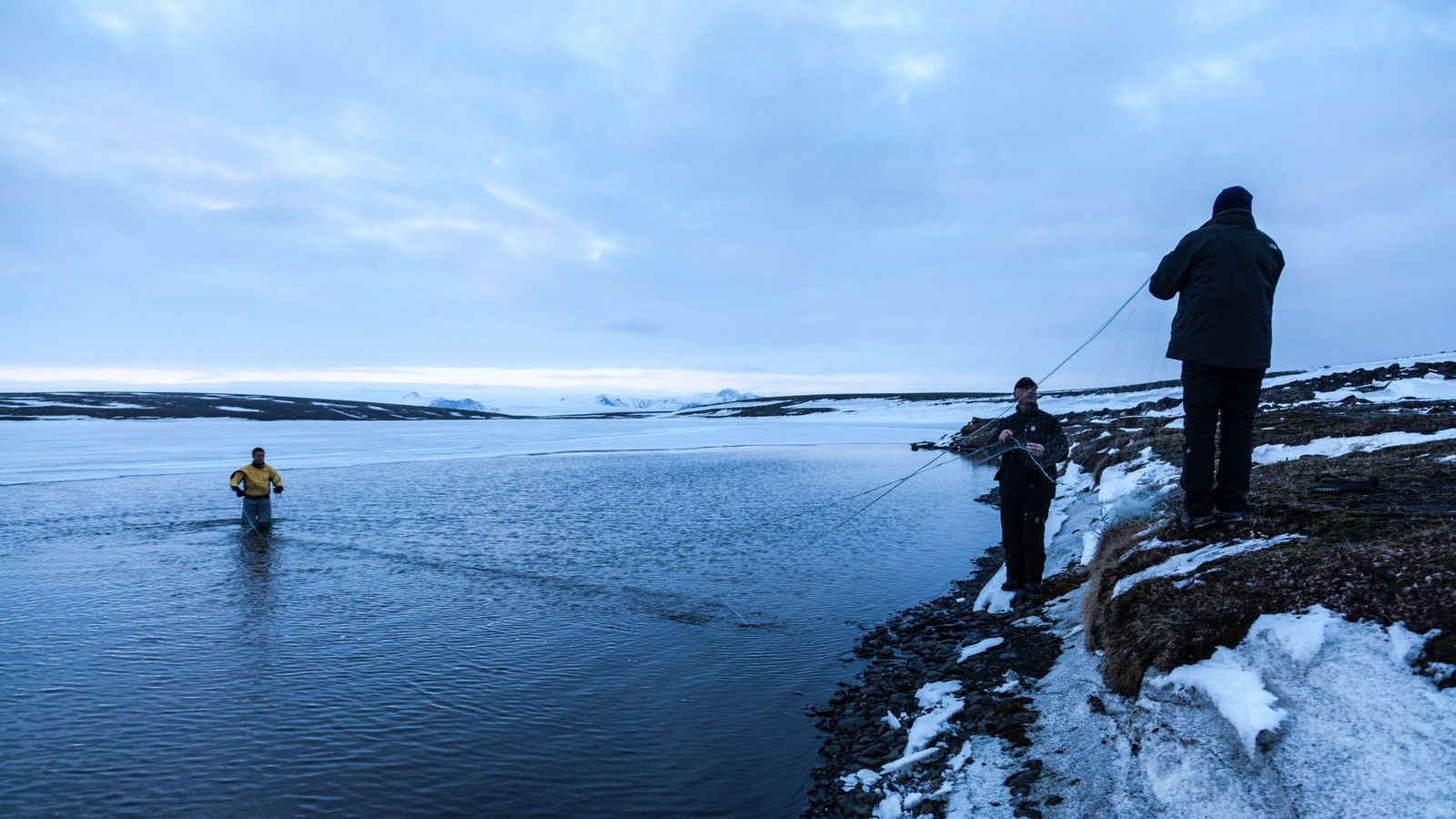 During the day, you'll have time to do whatever you want.
Hike to the nearby lakes and hills, take out the snowmobiles, try some fishing or ski with SuperJeeps pulling you through the powder.
Or, you know, just do it all.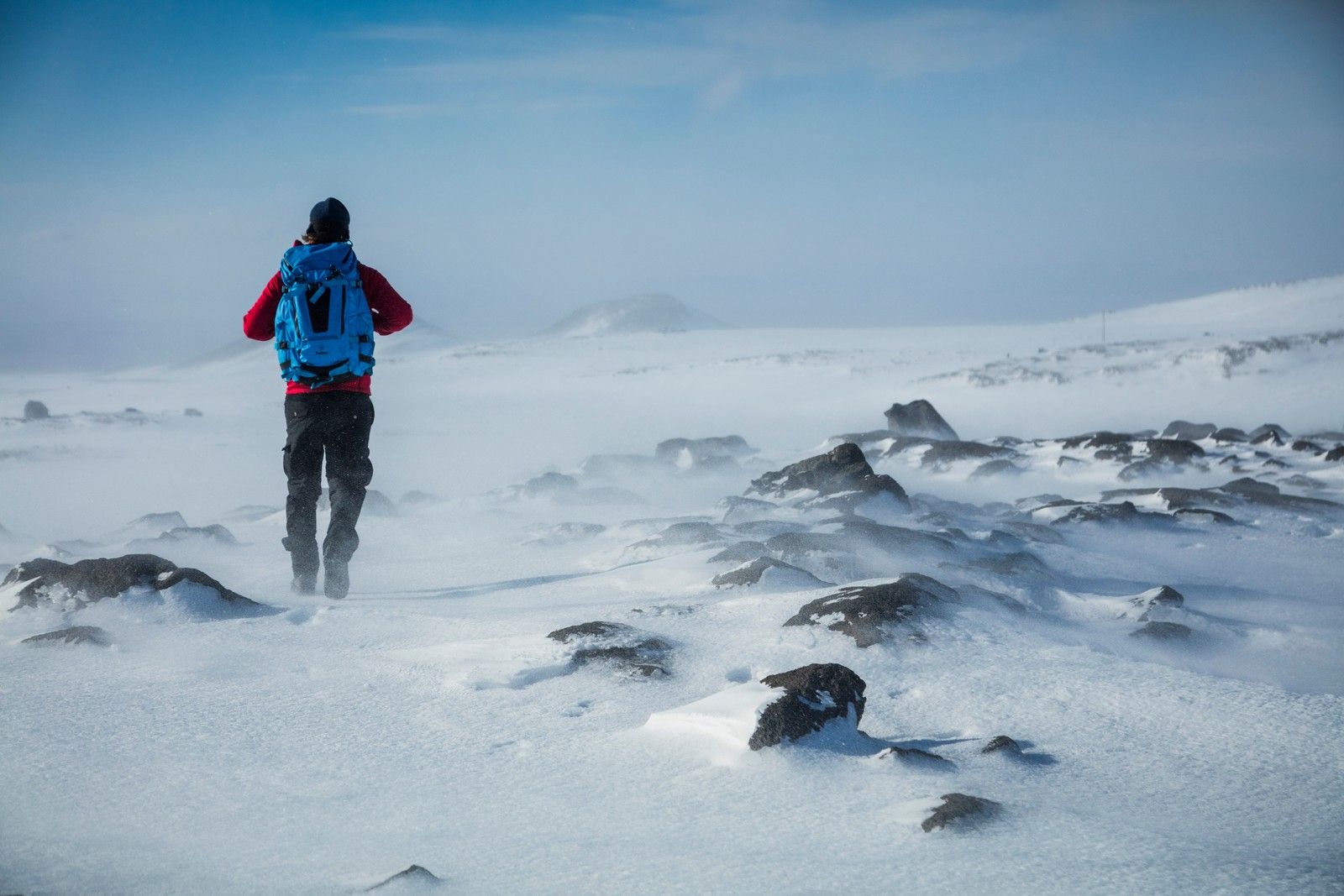 There are snowmobiles, skis, snowshoes, kites and crampons for glacier hiking. Plenty to play with.