Much Better Adventurer, Arlene Mansoor, volunteered to scope out our sea kayaking and wild camping trip in the Pakri Islands of Estonia.
The twin islands of Pakri are in the Finnish Gulf, three kilometres off the coast of Estonia. The calm, shallow waters between the twin islands make an ideal nesting place for a rare variety of birds, including Loons, Grebes and Northern Storm Petrels.
The coastline is culturally Swedish, however, the Soviet Shipwrecks serve as a reminder of the Russian dominance of the island during World War 2.
She comically talks us through her Baltic adventure, from navigational struggles and liberating sauna experiences to forgotten campfire conversations and sunset tractor rides.

If there's only one good thing to come out of Brexit, it is definitely my travels around Europe. Six countries since the referendum and still going strong! This time, I took on what was aptly described as a unique Nordic experience exploring the beautiful Estonian Islands, and that it was.
This adventure entailed an introduction to sea kayaking and wild camping. The latter basically means, find a spot on the island and set up your tent. Sounds easy but when you realise the inhabitants include bulls, grass snakes and who knows what else, you suddenly start to understand the concept of 'wild' camping! Can't fault it though, even the 3am wake up when the sun is rising in all its glory.
I had hoped to take more photos but I now know that using a camera whilst sitting in a kayak, requires more than a steady hand! Thankfully I had Kessu, a fearless Estonian to help. So here goes, my introduction to the Pakri Islands of Estonia…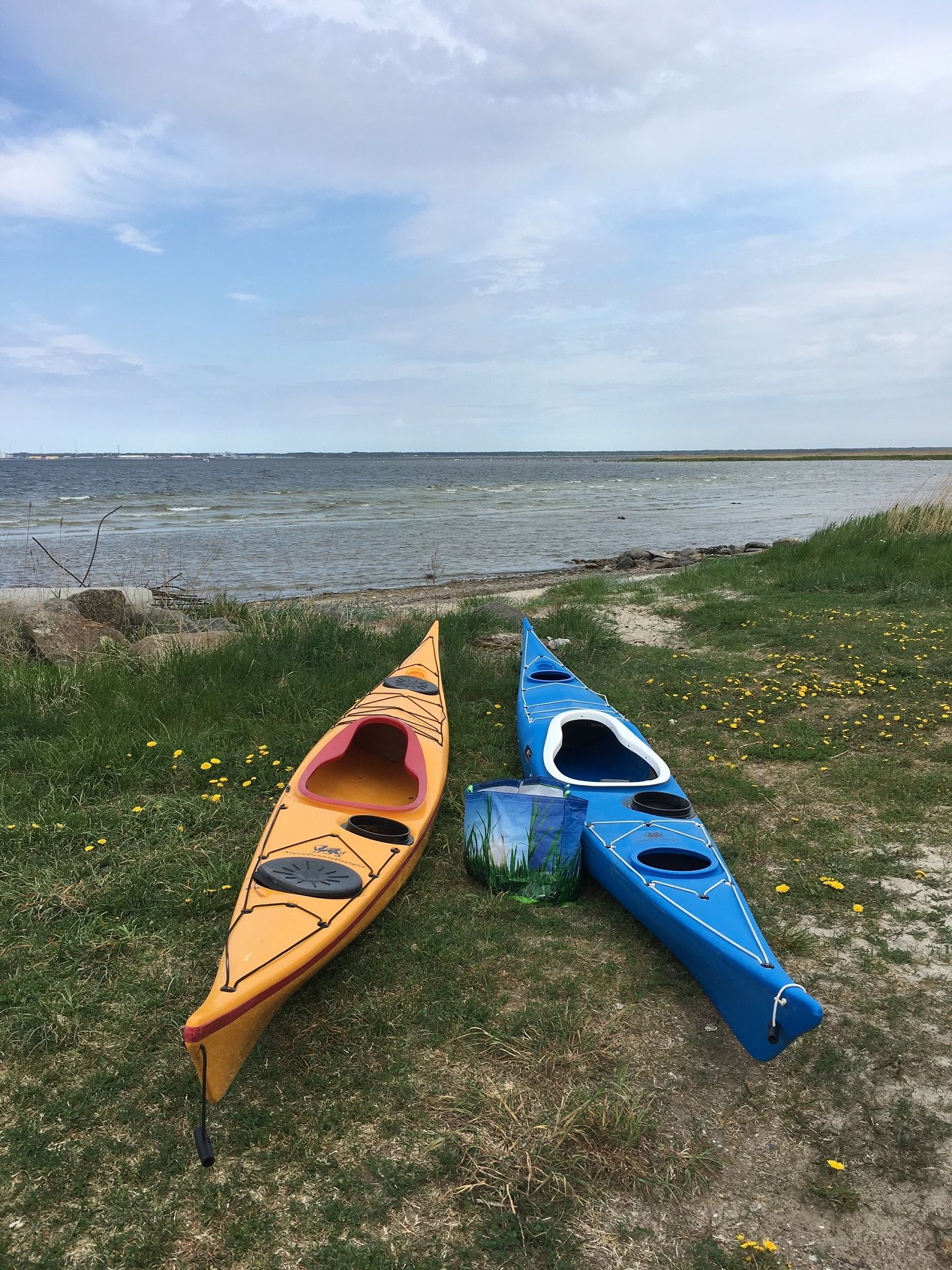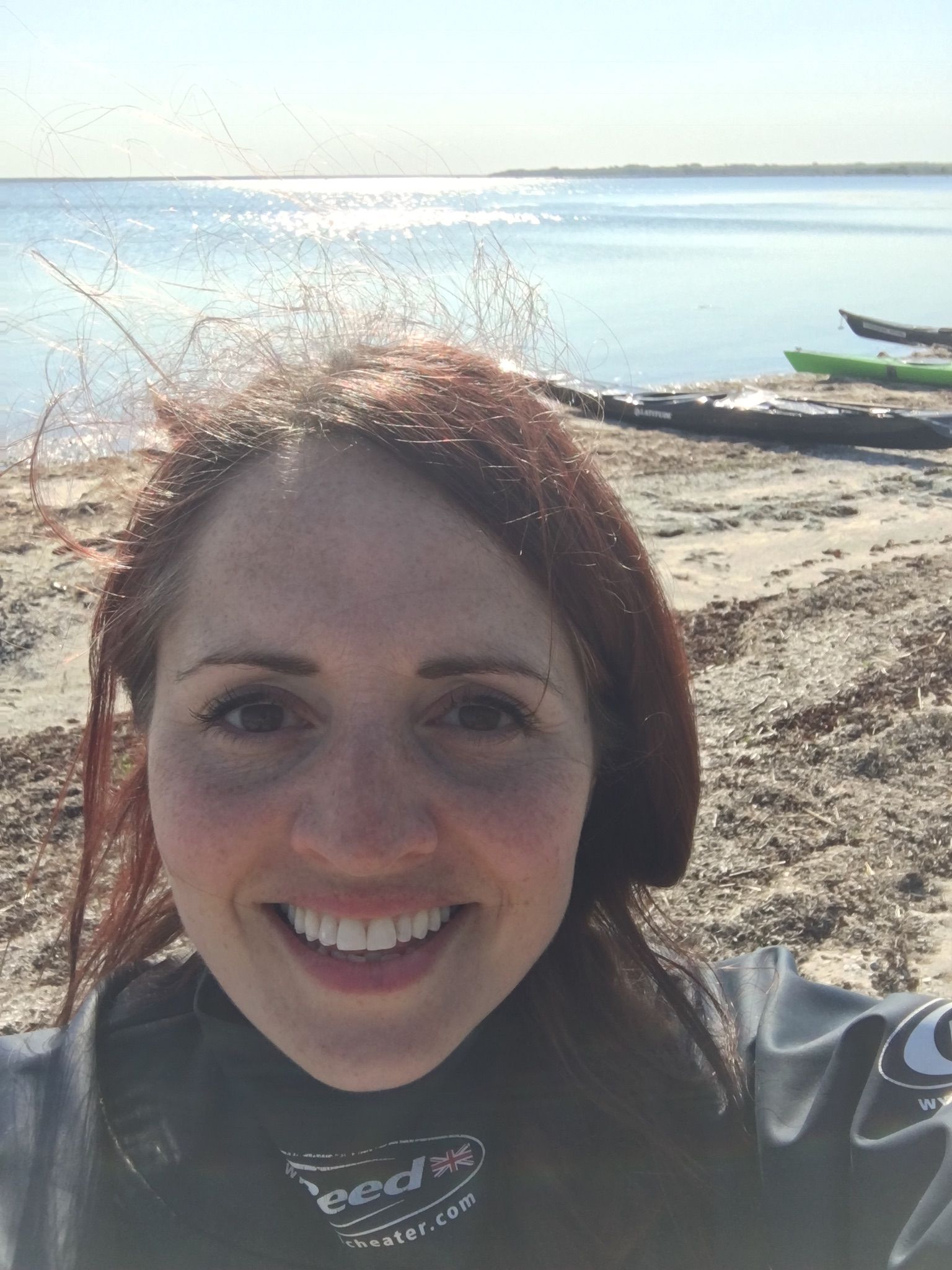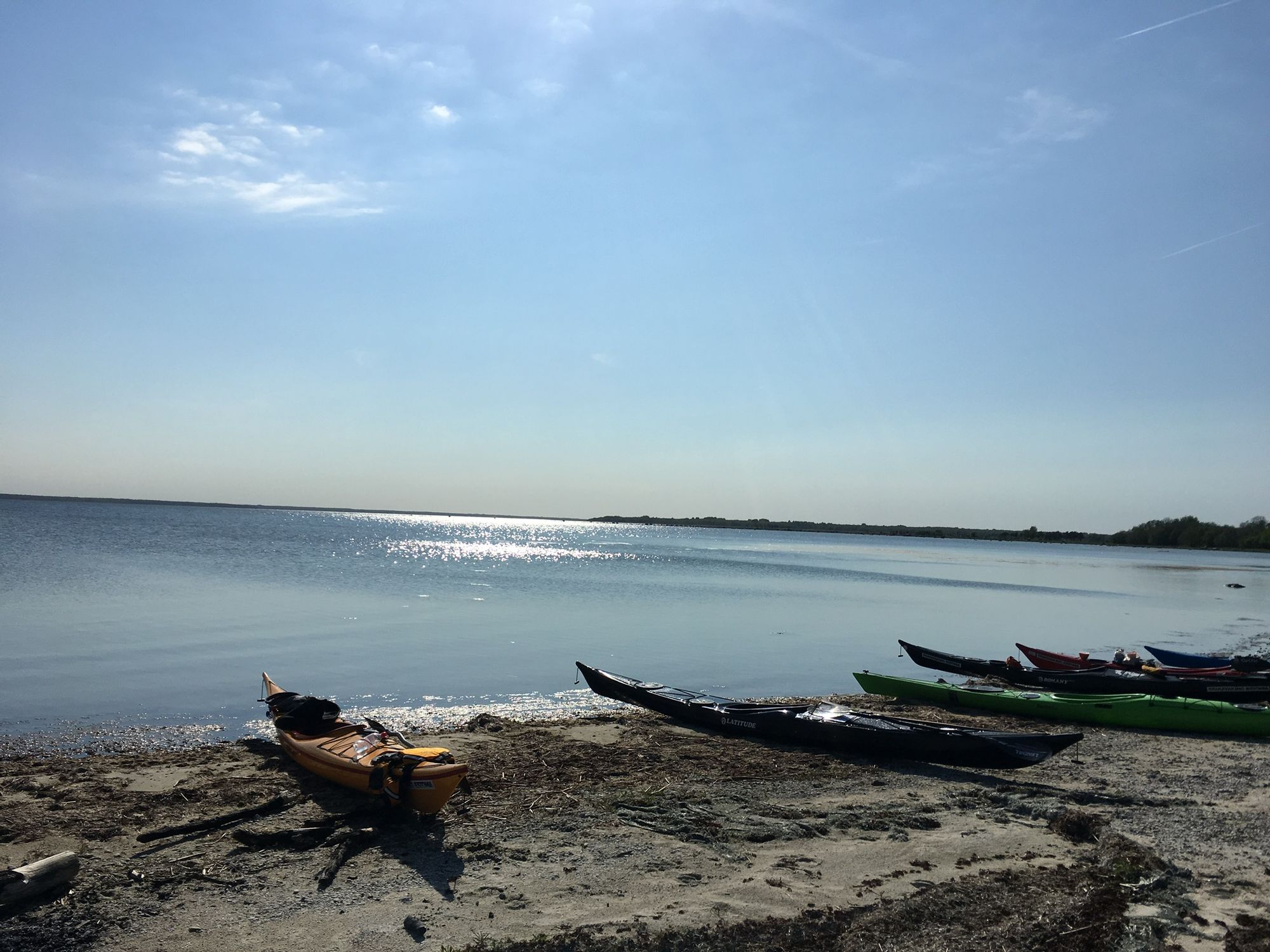 Our first pit stop after arriving on one of the islands. With the weather on my side and another few kilometres to kayak, this was the perfect time for a snack and for those who don't mind being one with nature, namely a loo break!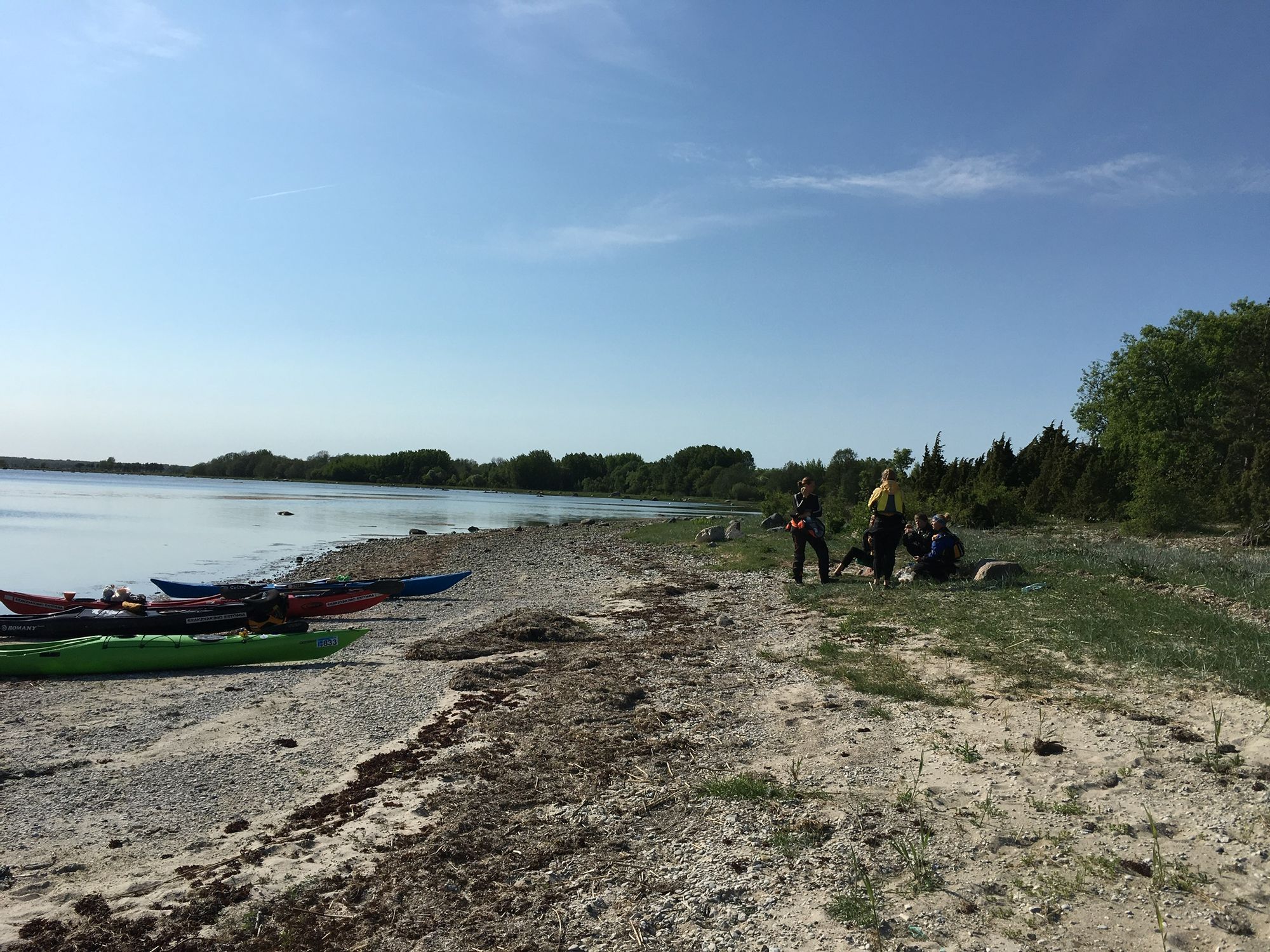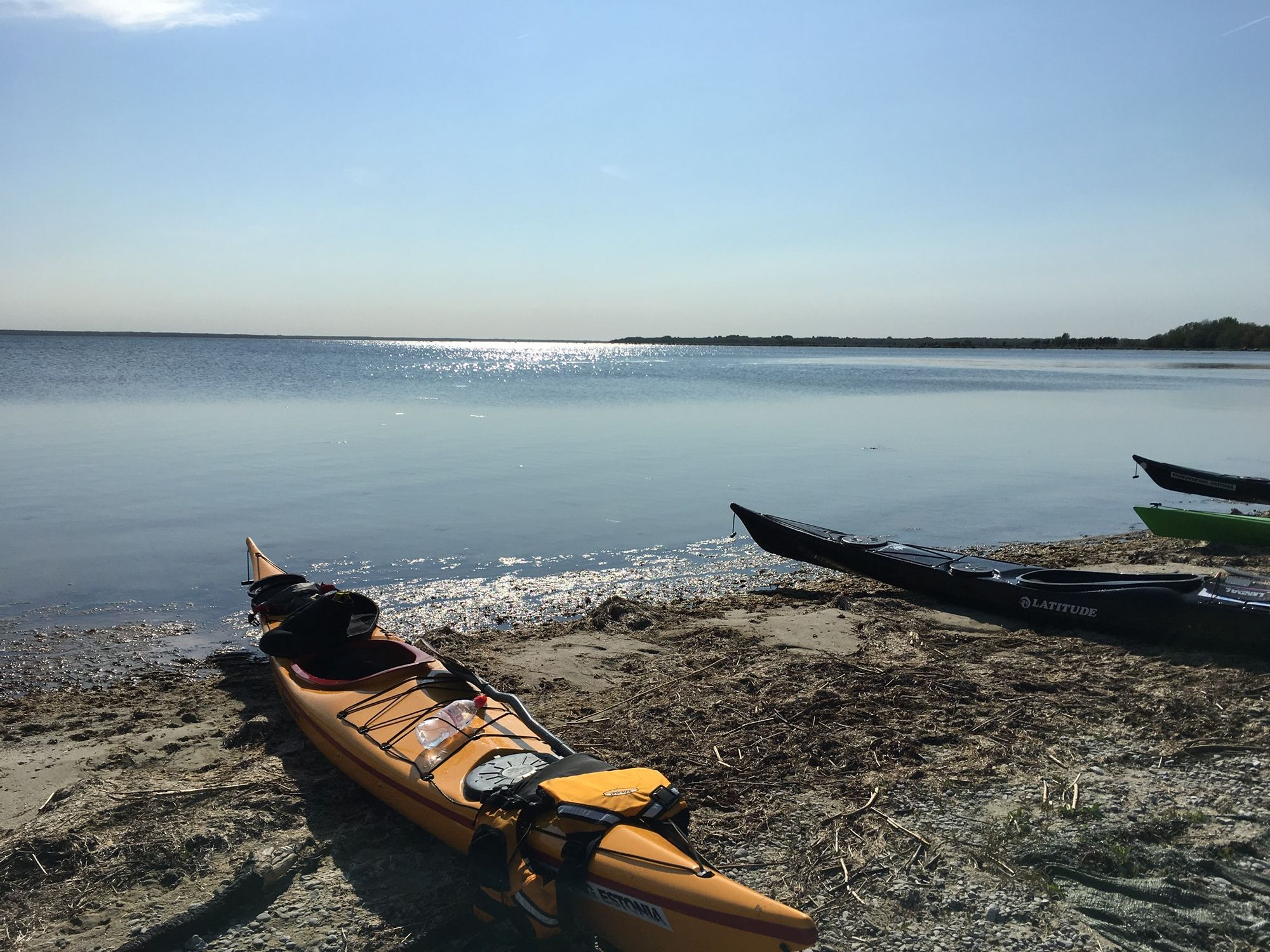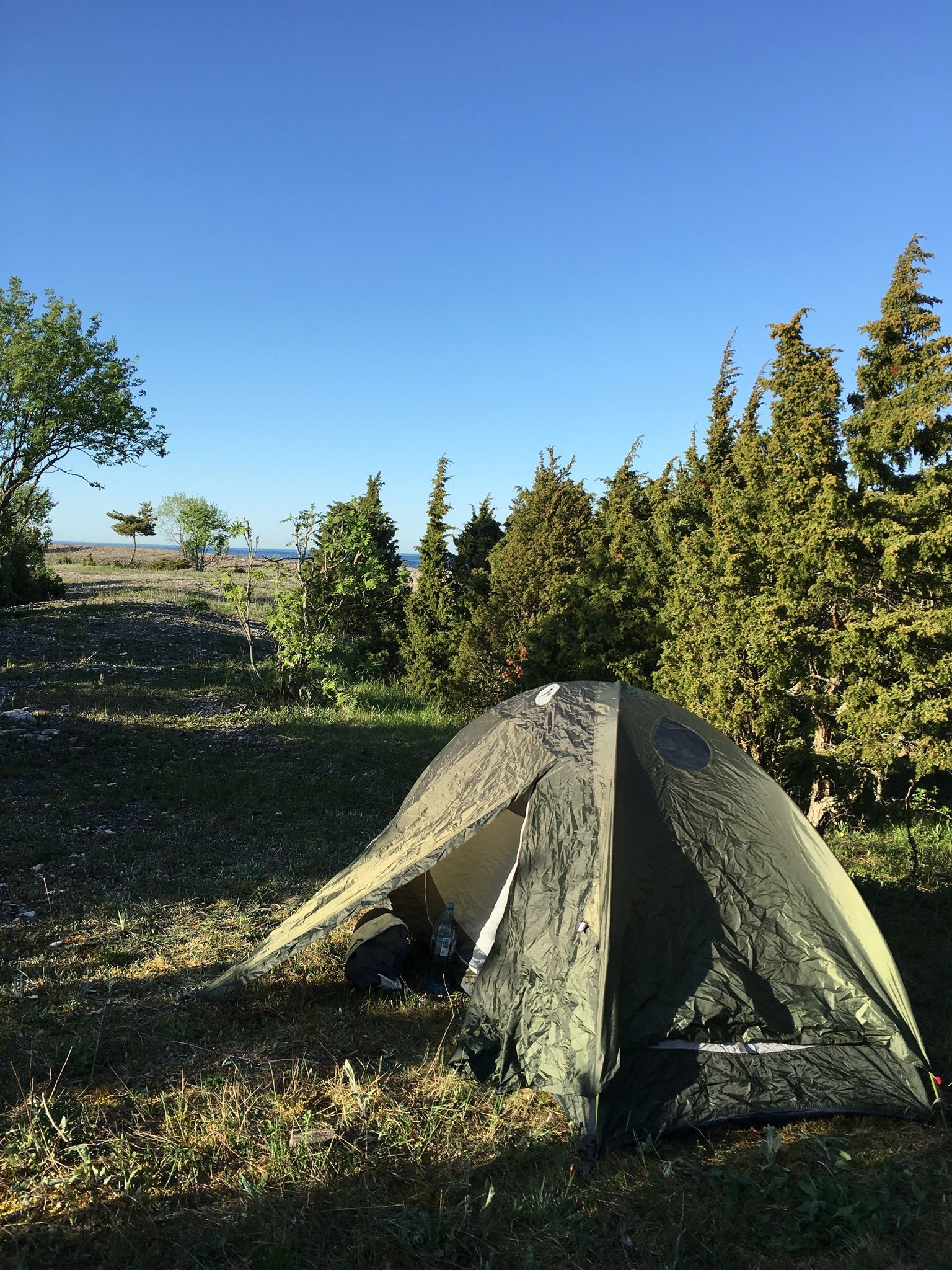 We've arrived! Kayaks pulled onto the land, emptied and tents up! I pitched mine in behind a bush separating the land and the sea. I'm so glad that I did after the other guys were awoken in a sweltering tent given the direction of the sun the next morning. Don't get me wrong though, I had to freshen up the area but moving a load of turd from the animal inhabitants. Thankfully, they sleep when we do.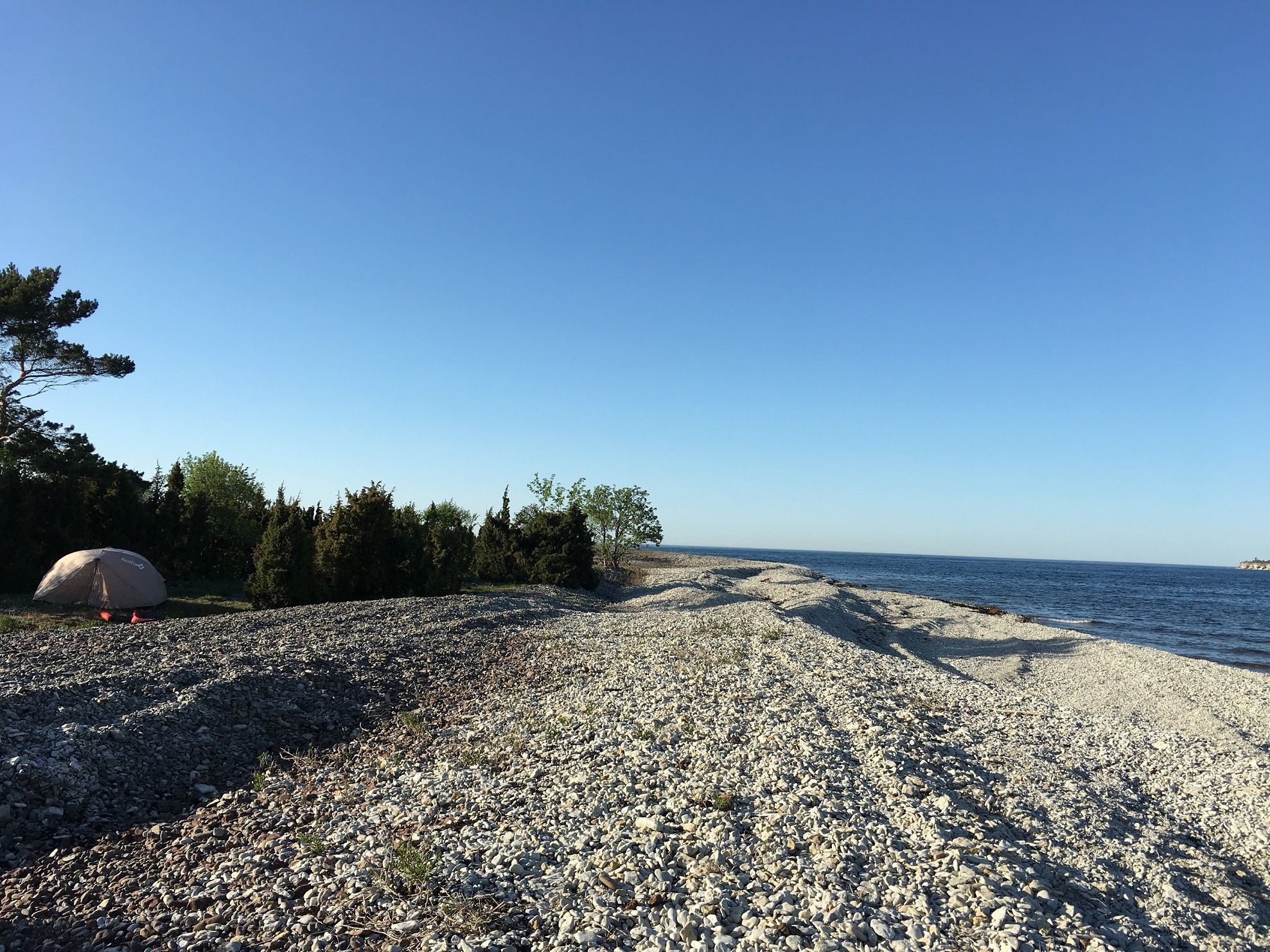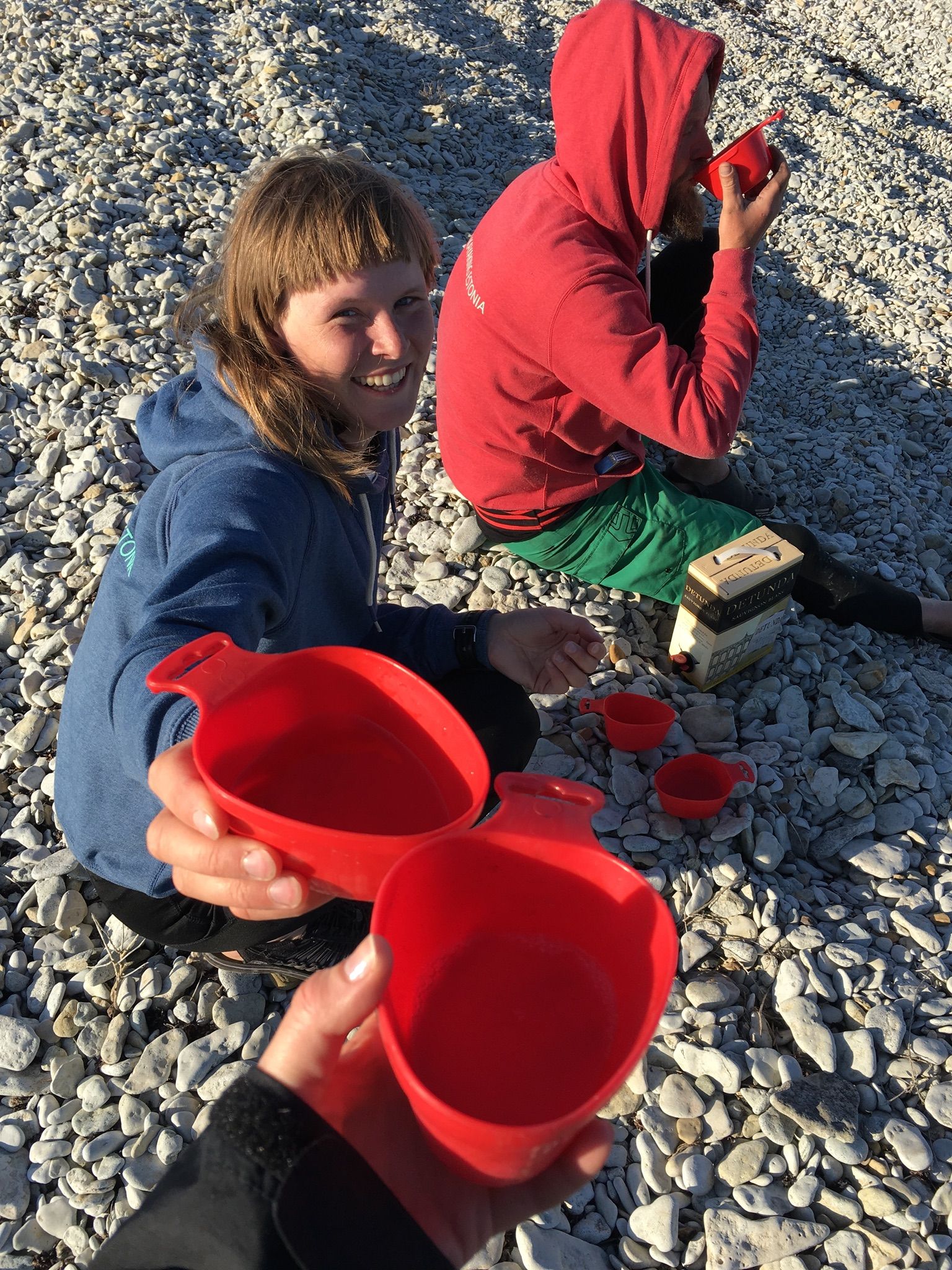 Time for wine! Relaxing on land looking out at the beauty that is the Baltic Sea.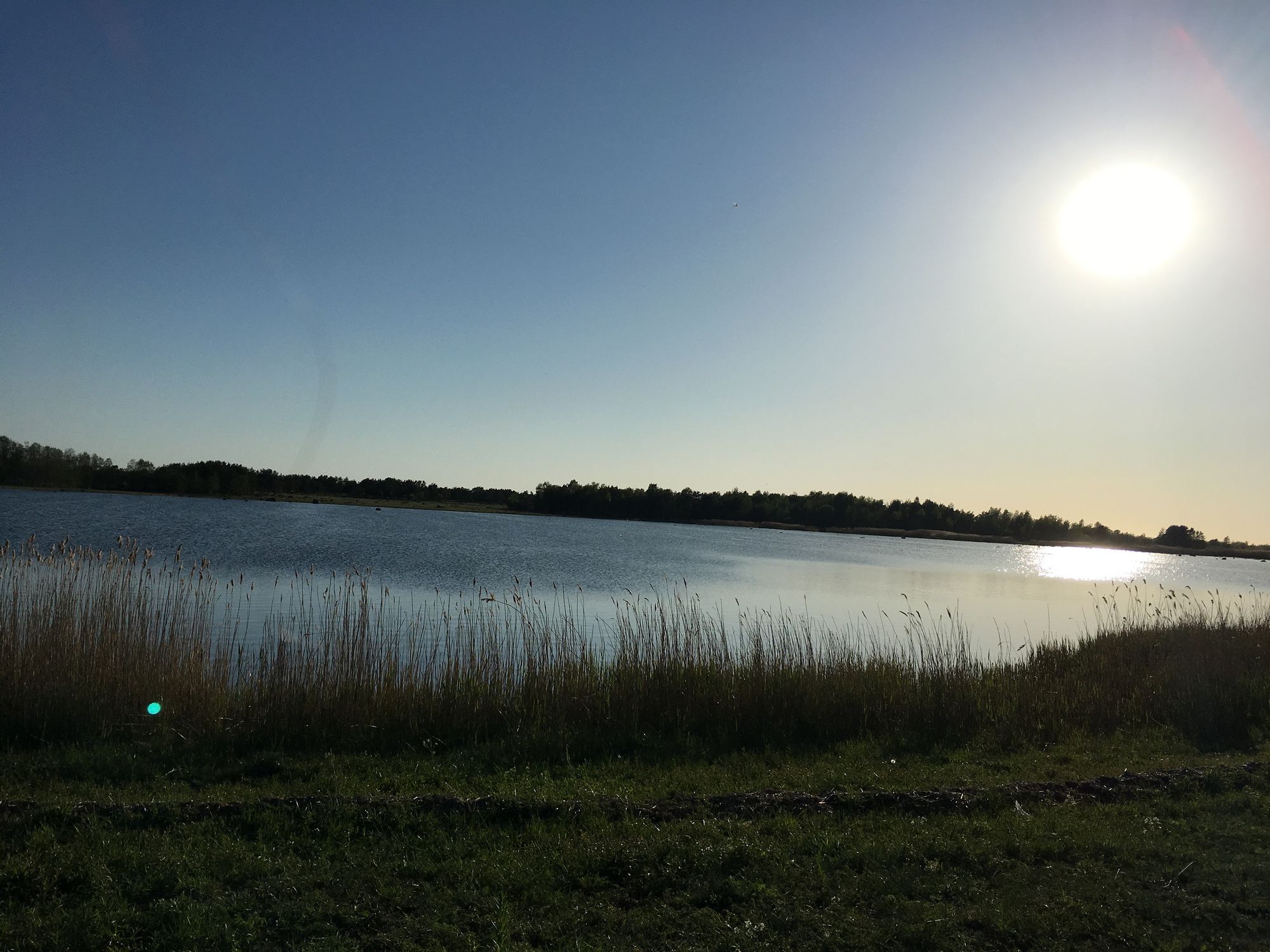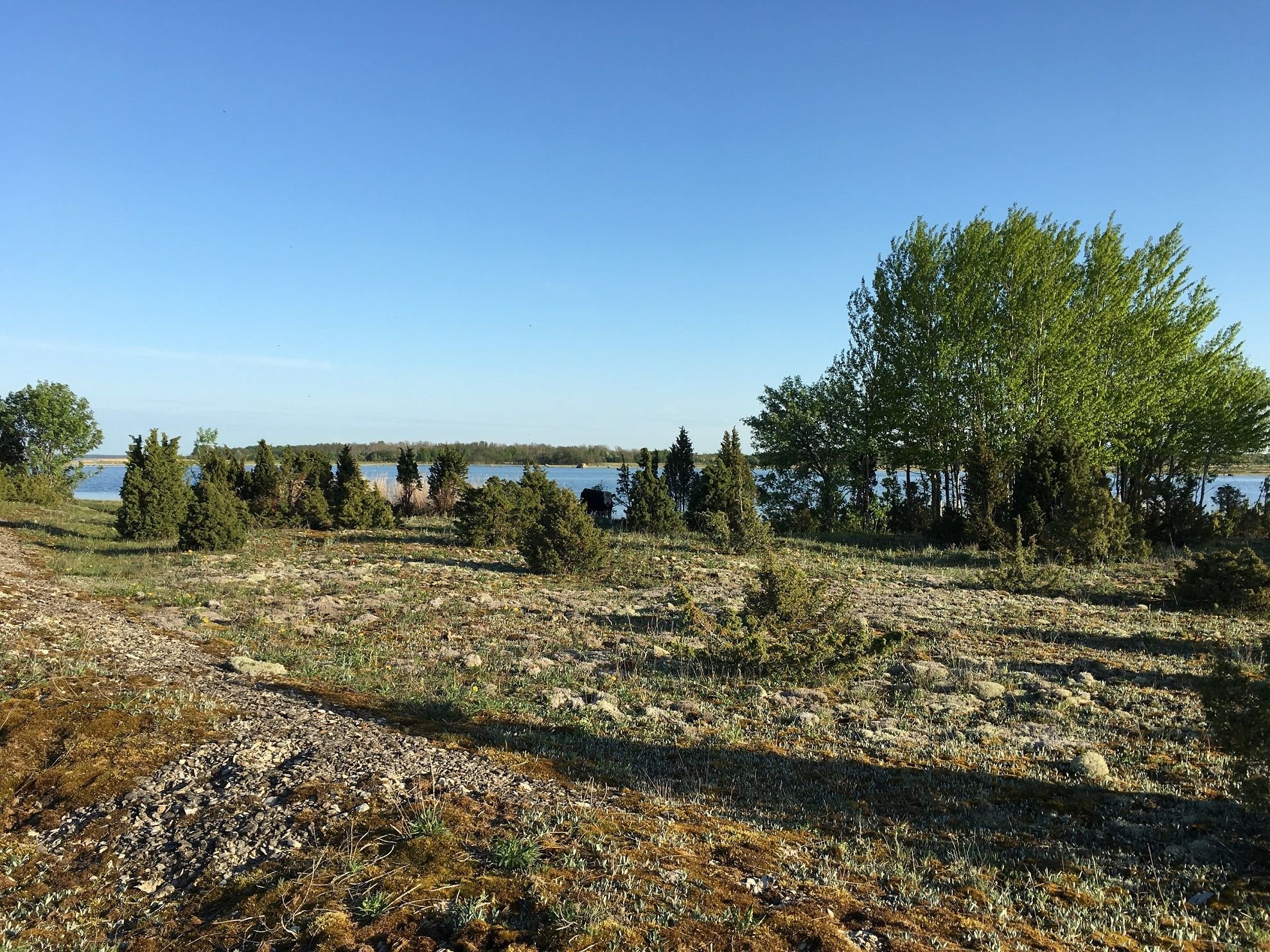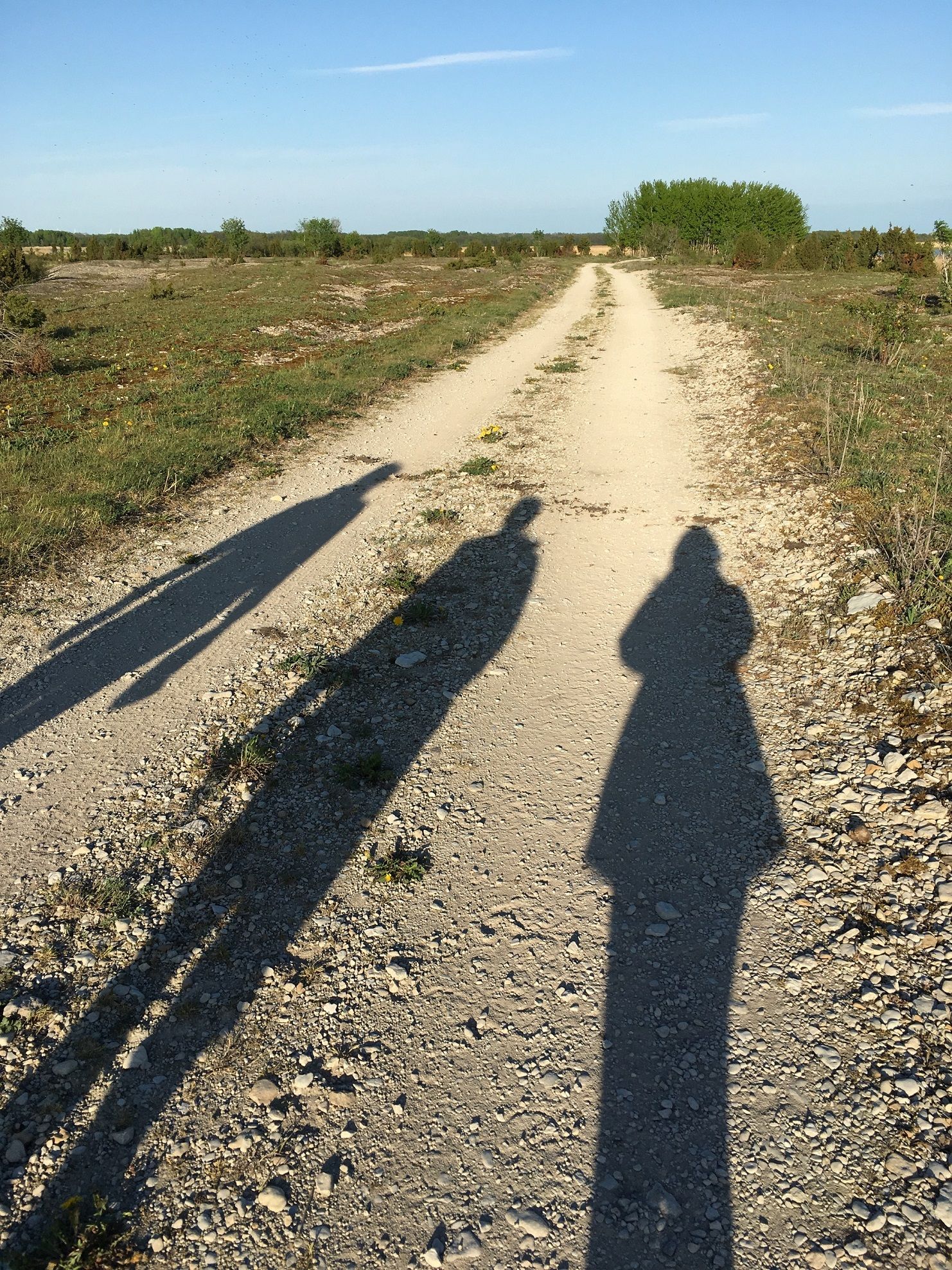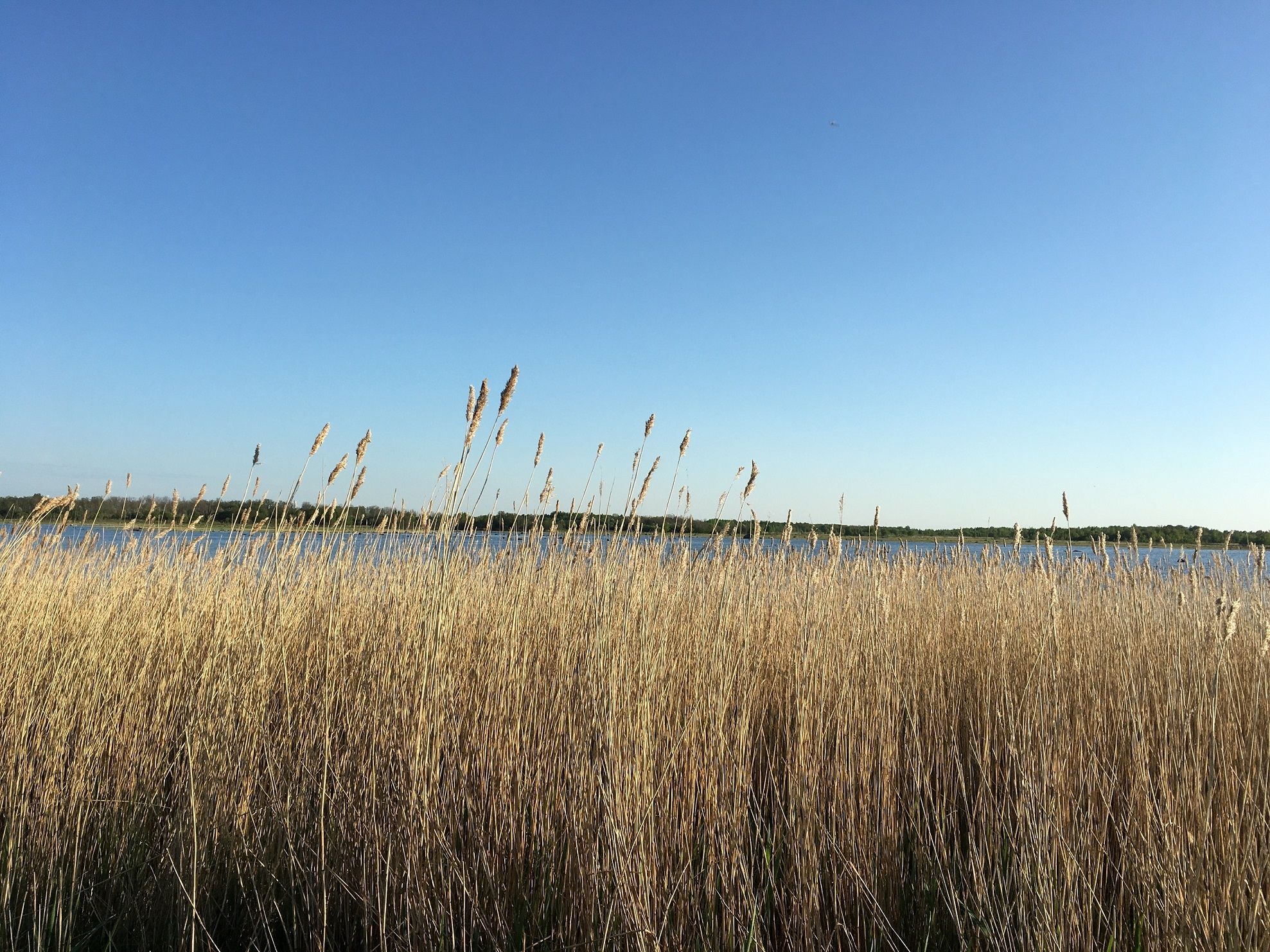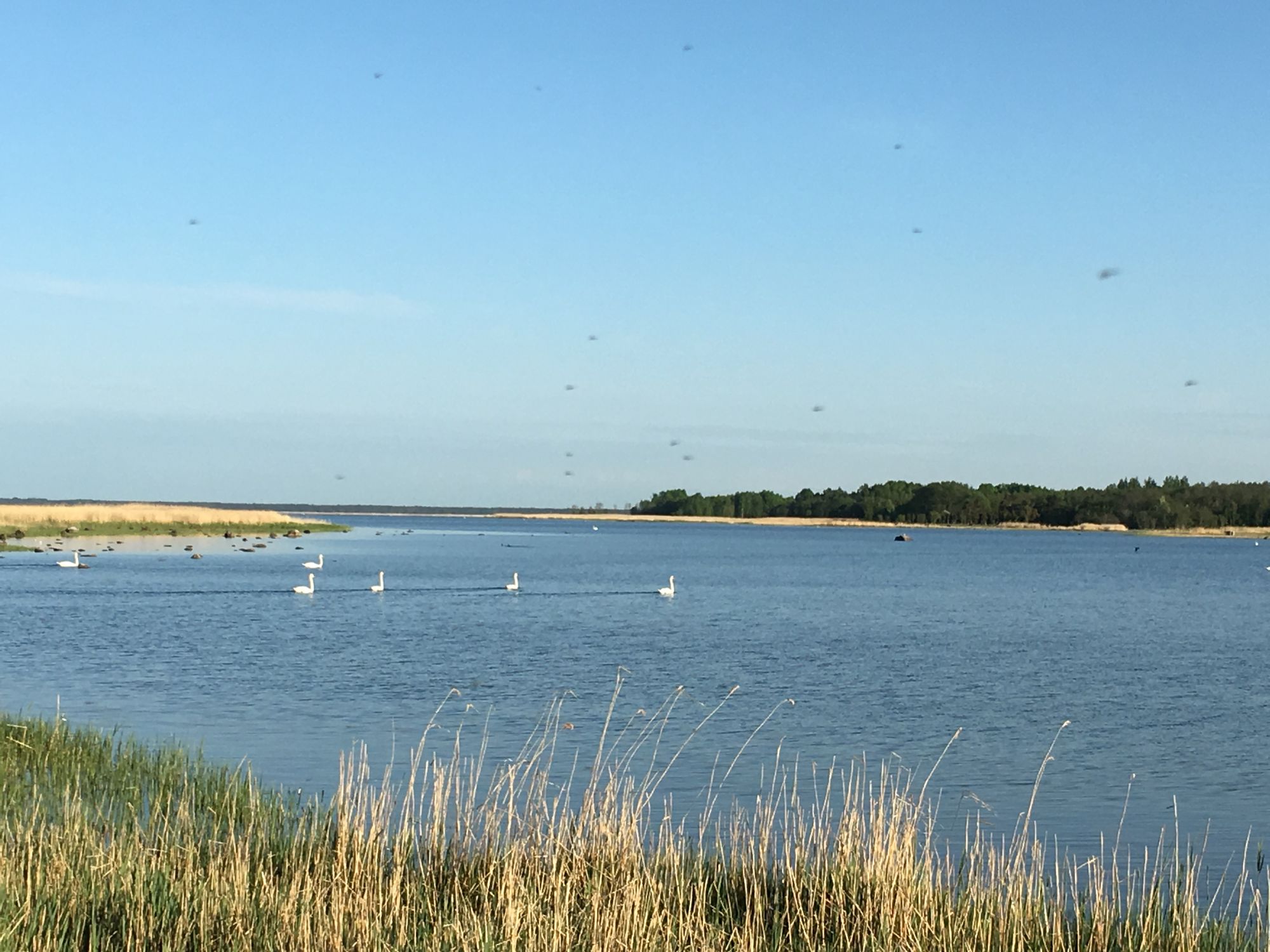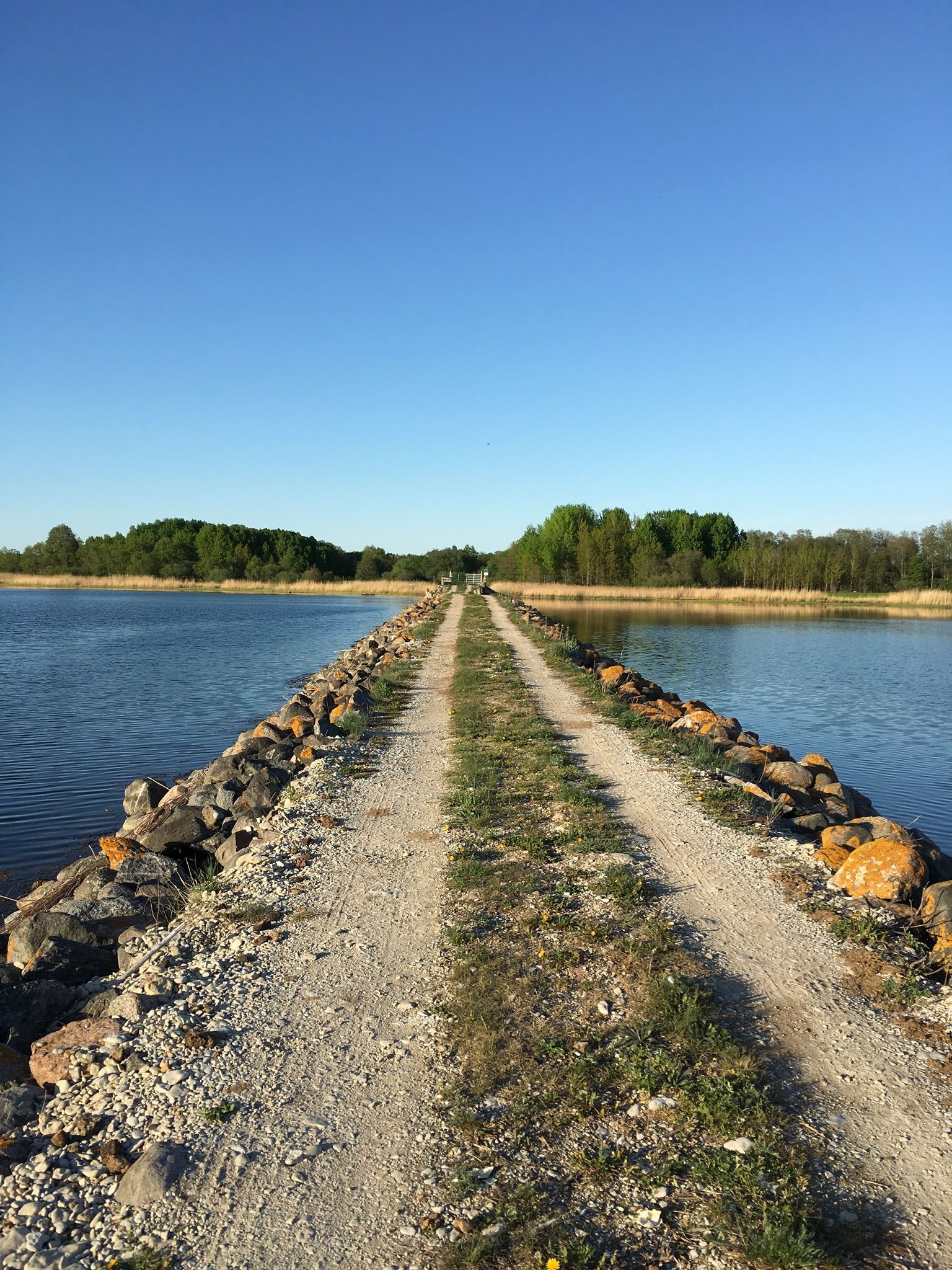 A relaxing 1-hour walk to a local family who was cooking up a feast for dinner. I really enjoyed this, taking in my surroundings and the island's inhabitants. The bulls were out in force but couldn't care less if we were there. Even a red flag wouldn't have got them any closer.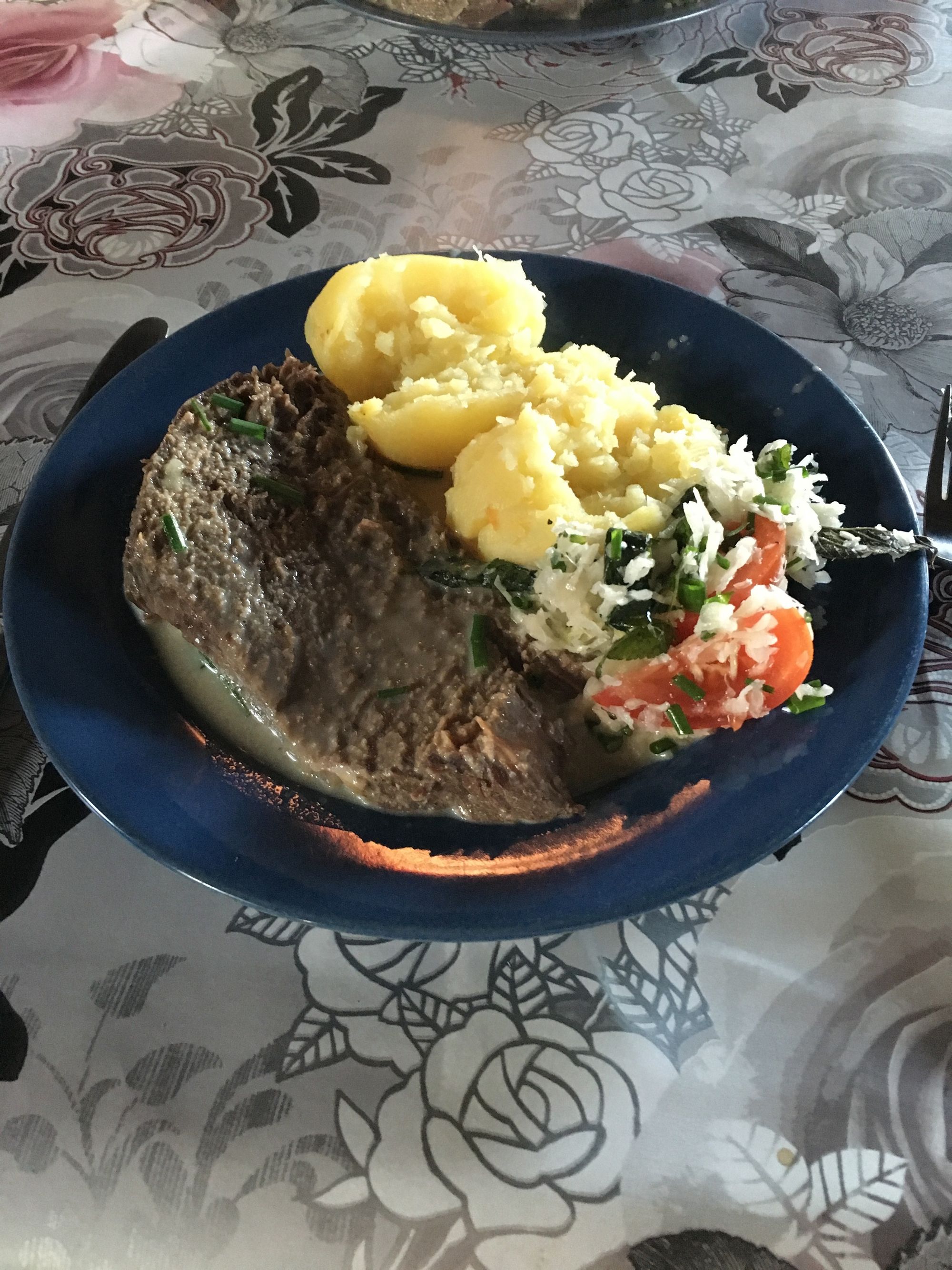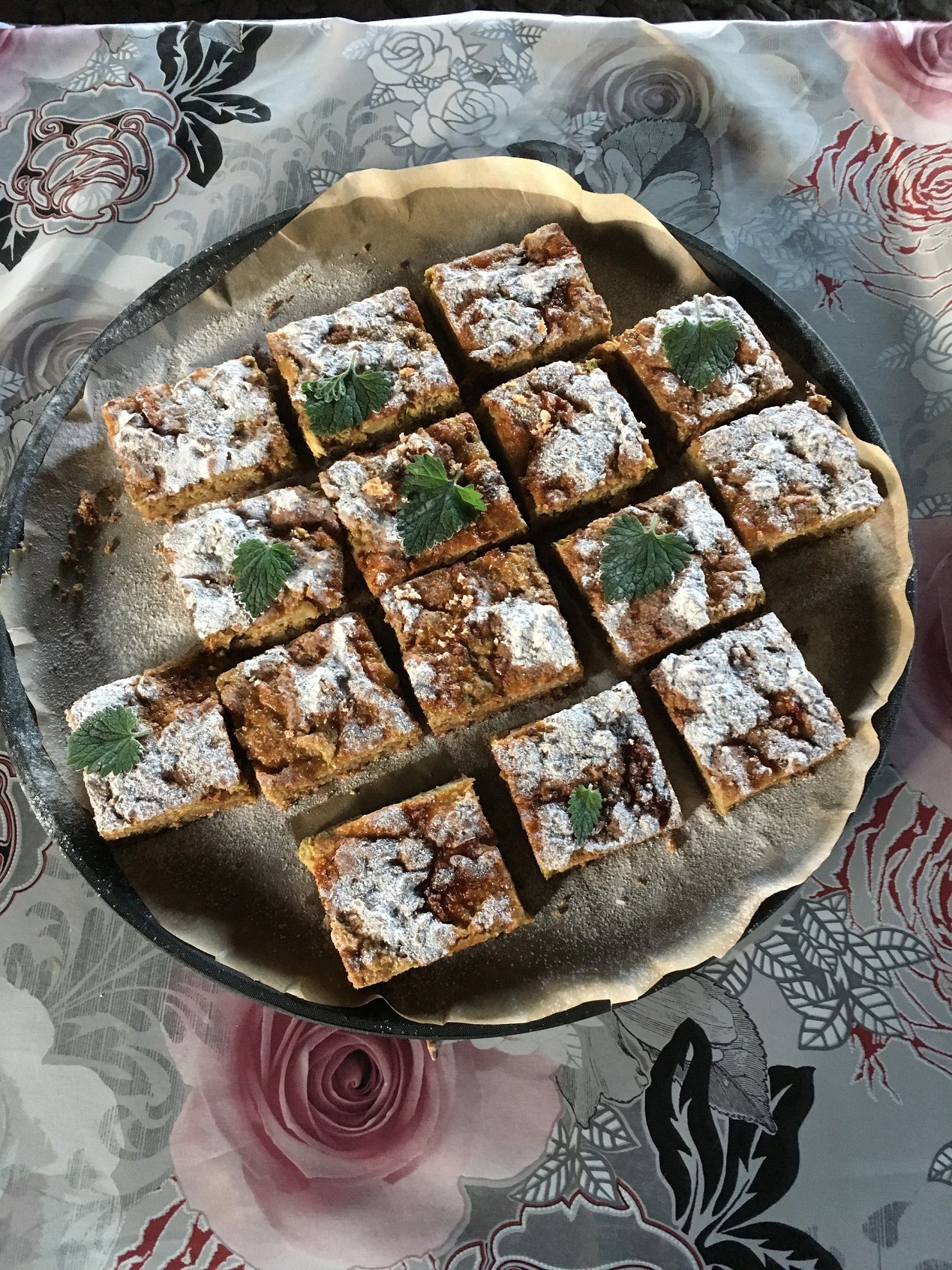 Dinner was made using locally sourced produce. Even the meat main was reared on the land! But this really made my day. The local lady had picked the wheat that morning and grounded it down to use in these delicious rhubarb treats.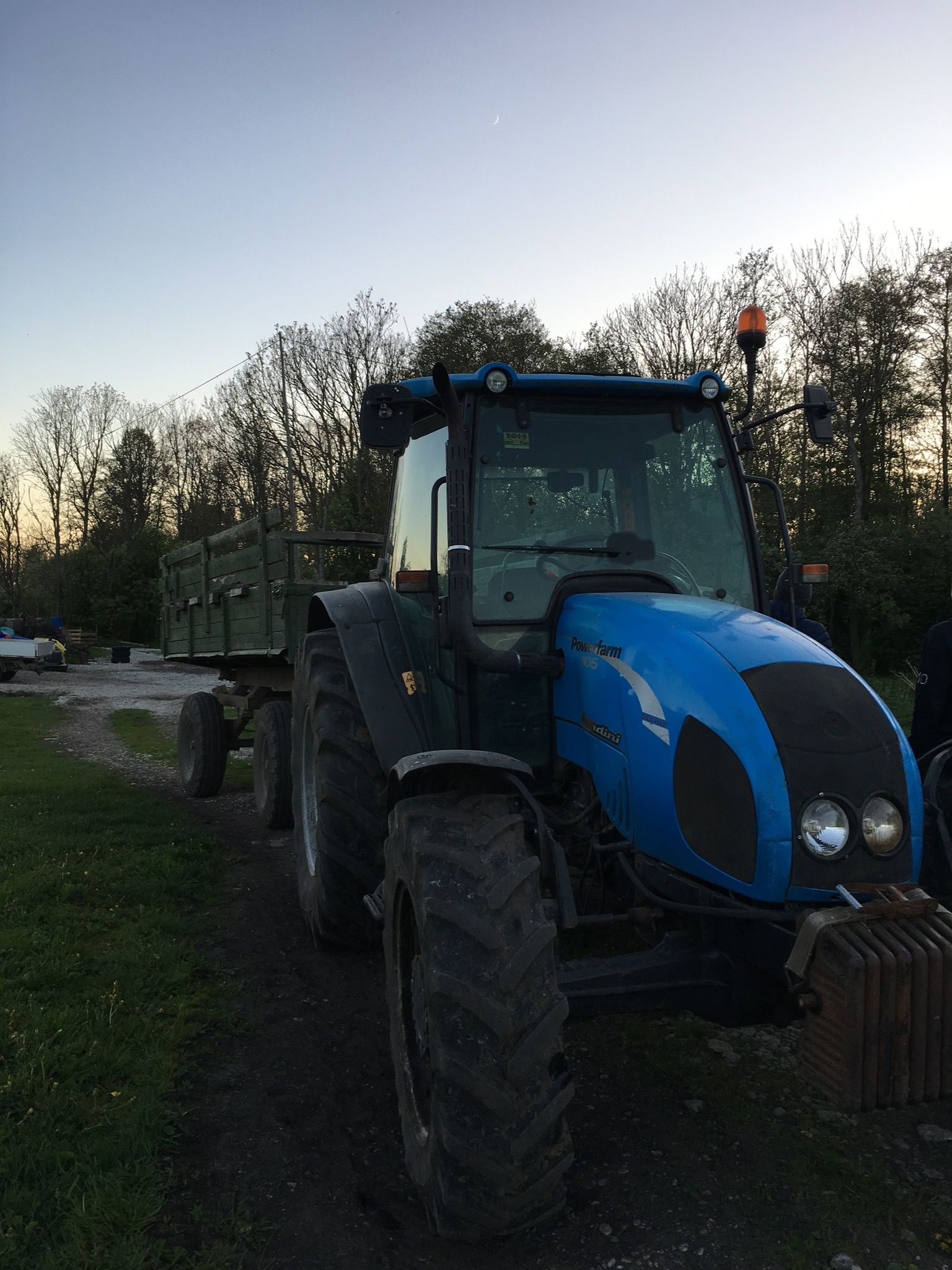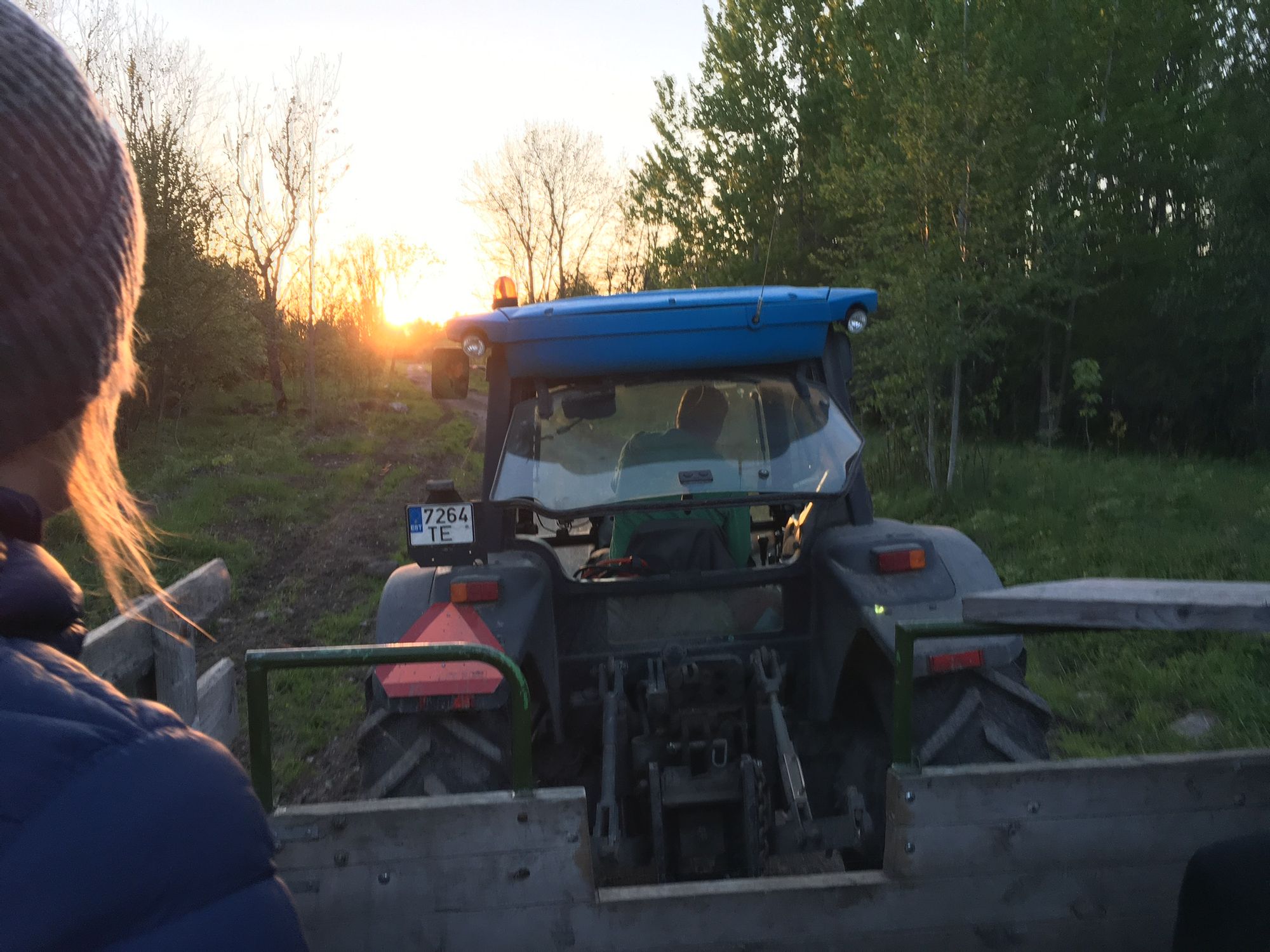 Who wouldn't want to ride back to camp on the back of a tractor, whilst the sun was setting! Amazing.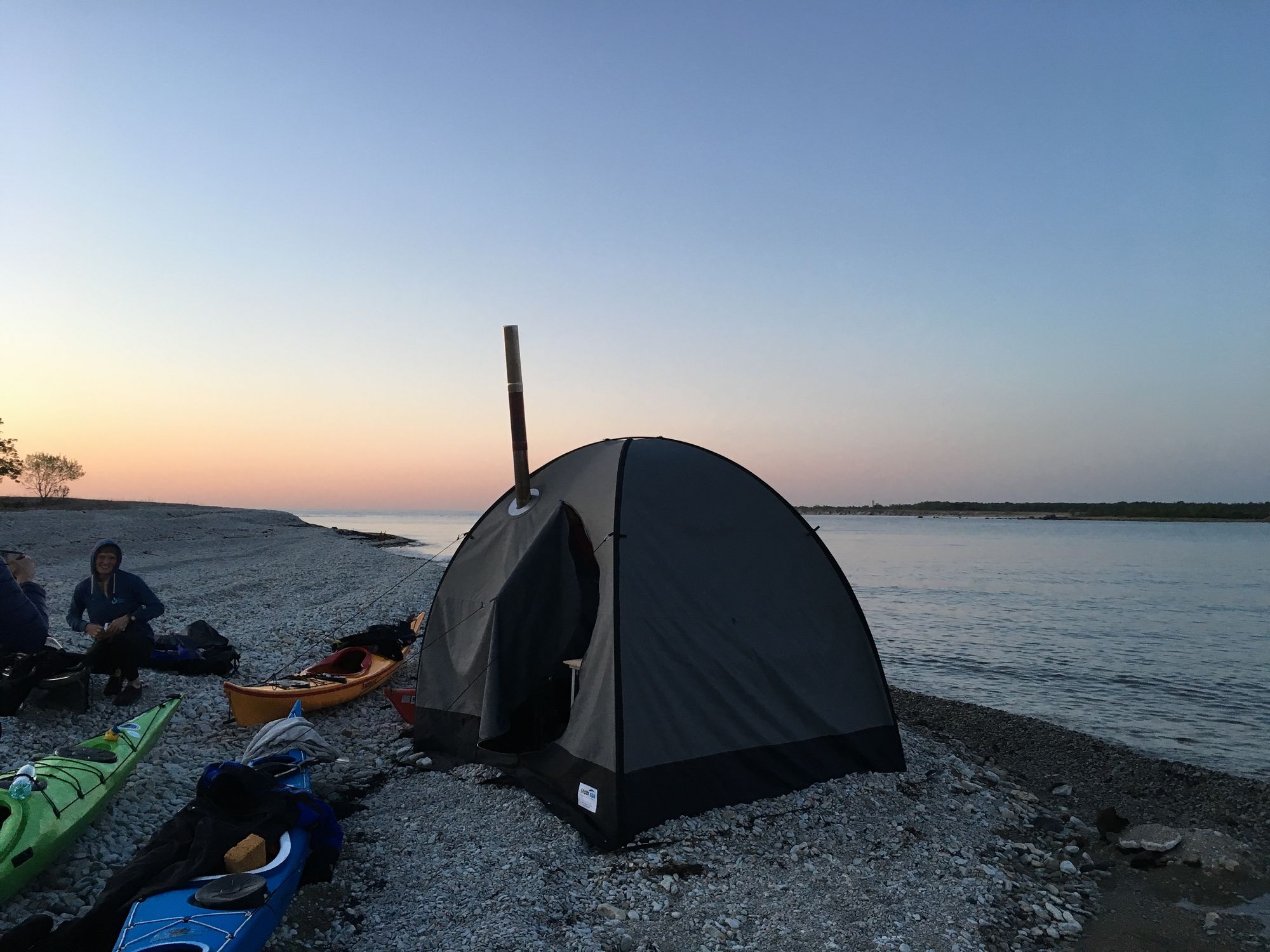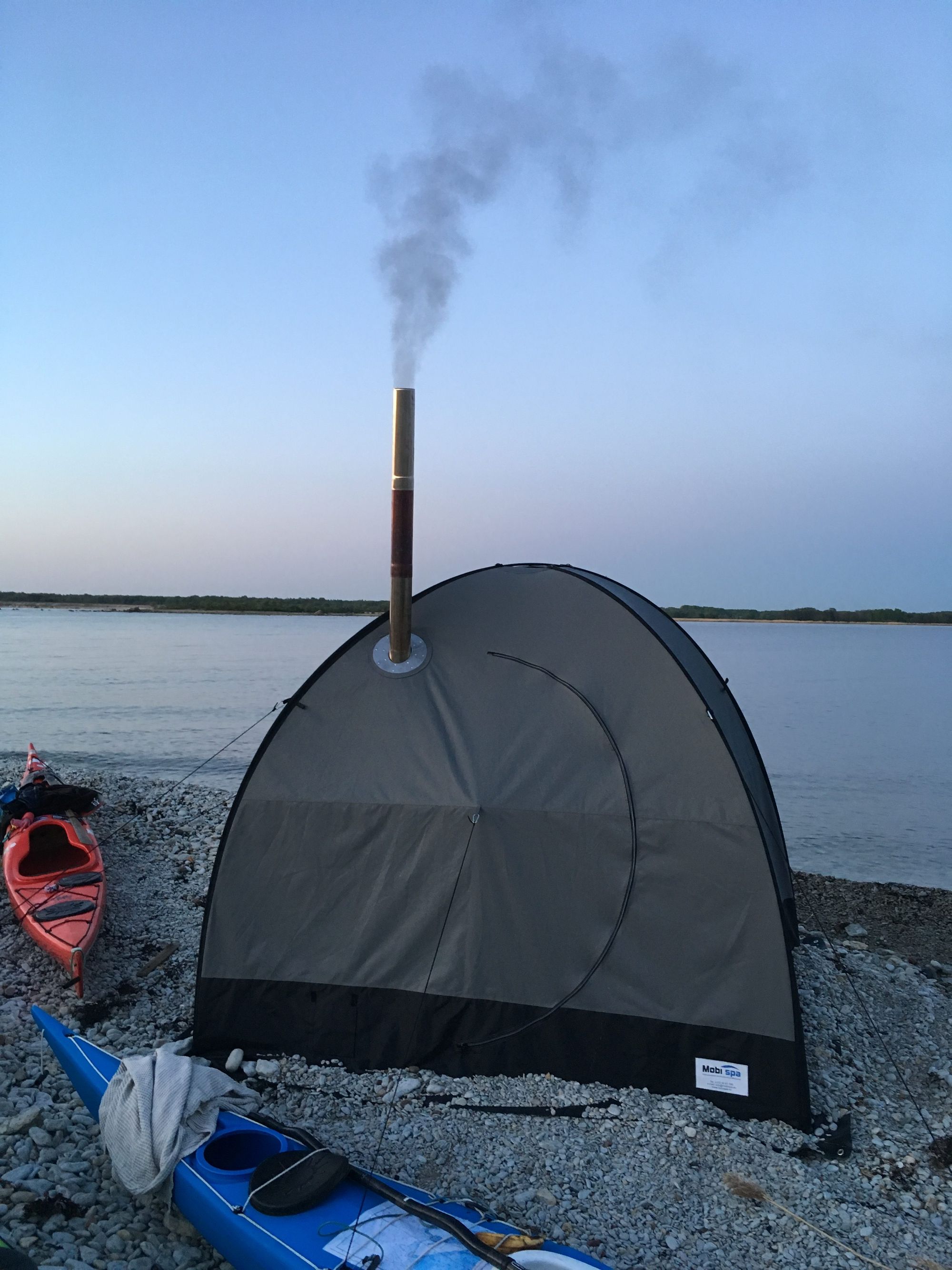 One of the highlights of the trip; a portable sauna, by the sea. For the brave, the Estonians encourage a more relaxed and free experience, which doesn't include any clothing whatsoever. Fortunately, I was feeling brave and yes, I'd do it again. Absolutely. Once you're hot enough, the best way to cool down is a dip in the sea. Also known as skinny dipping to us Brits! You are on holiday after all.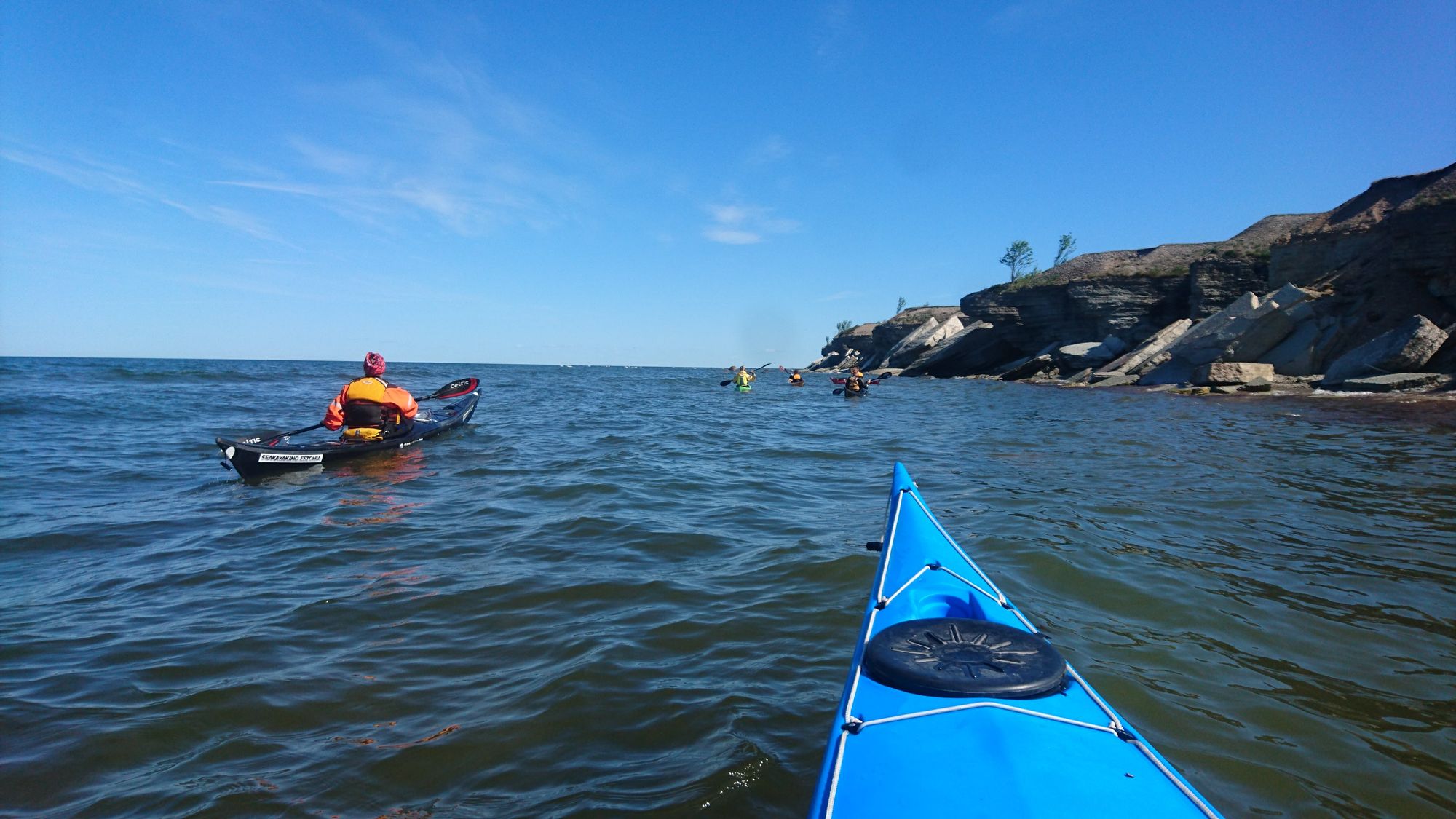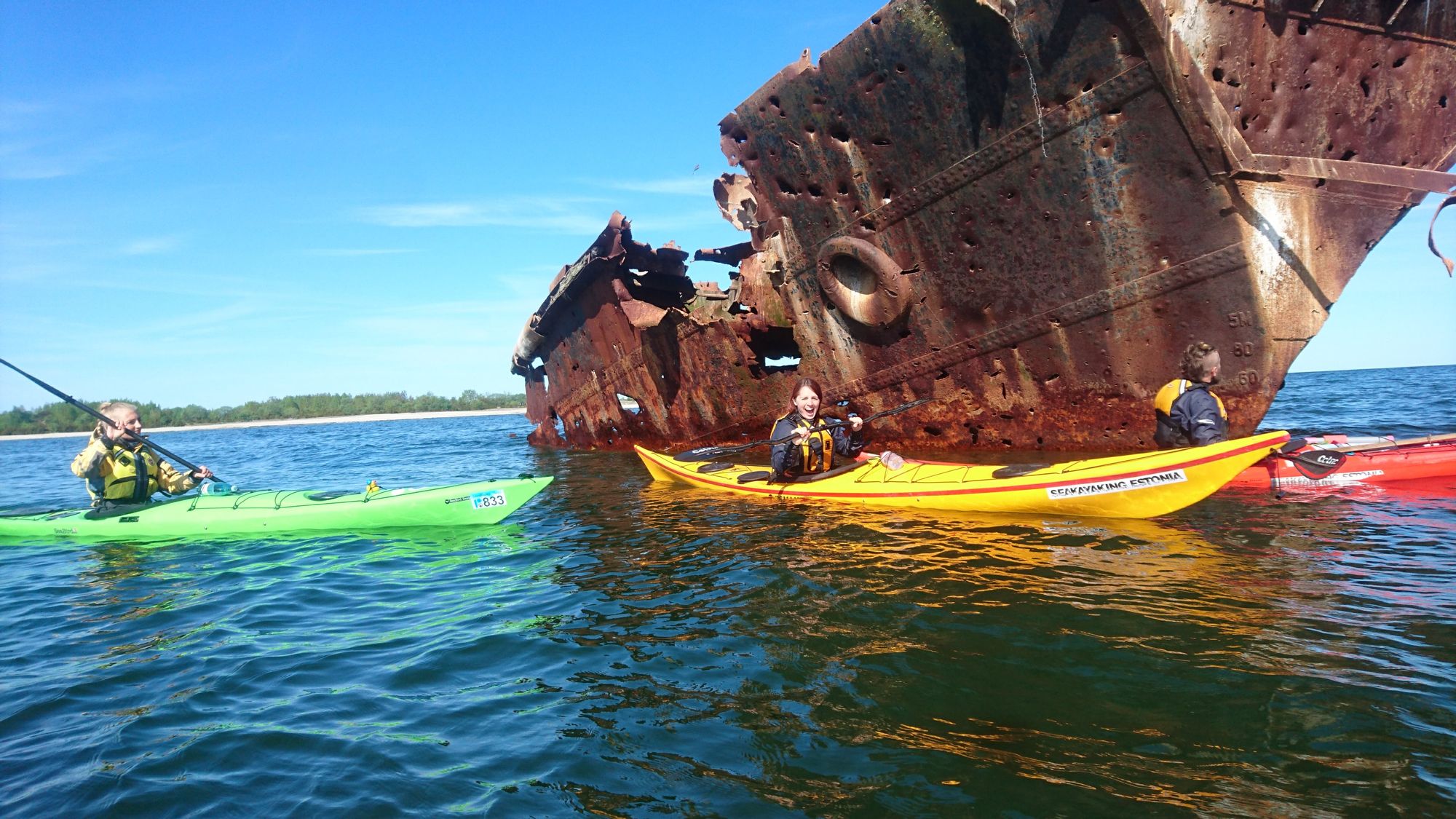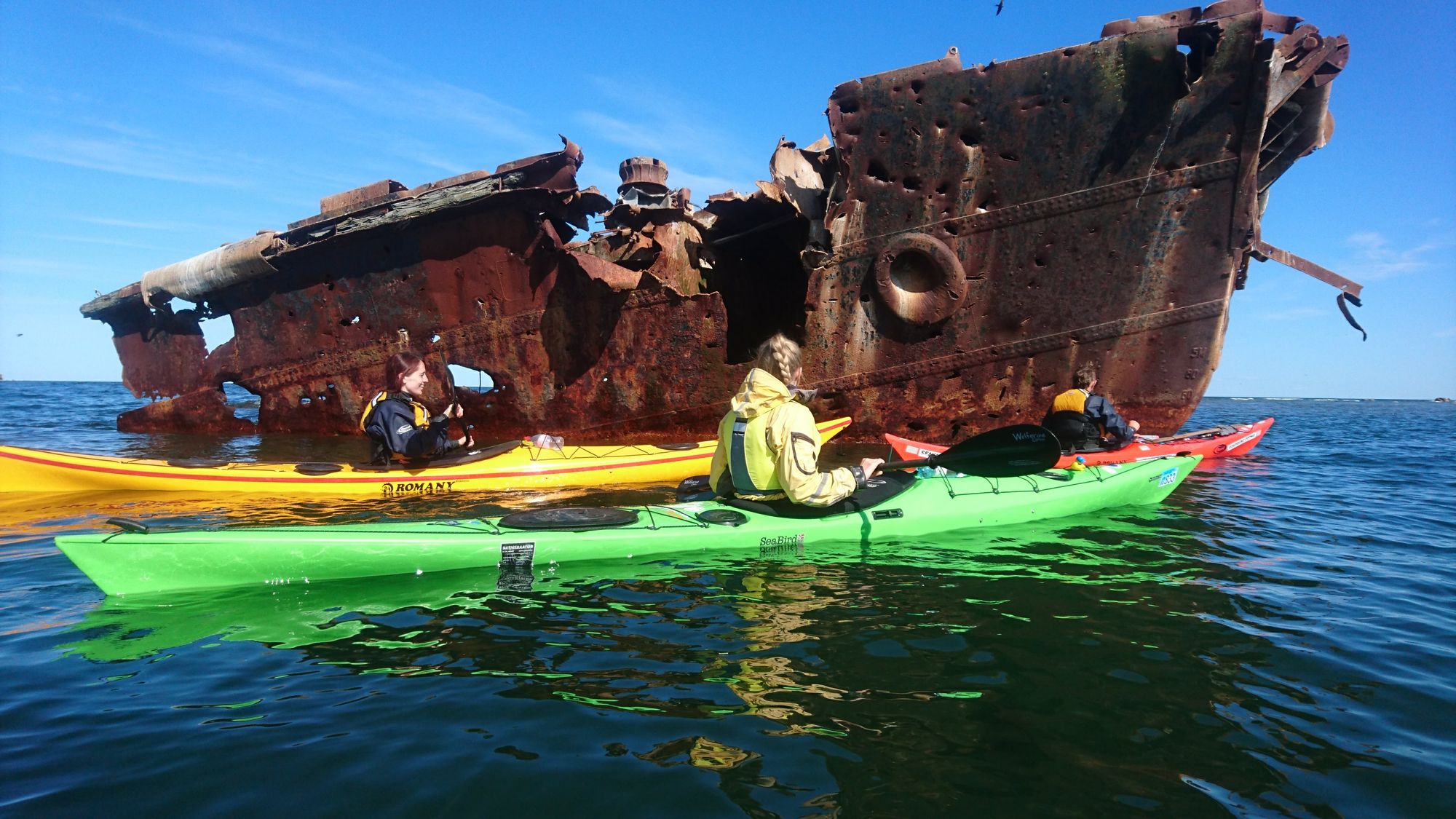 The only photographic evidence of me in a kayak! We had kayaked to the shipwreck which lies between the Pakri Islands. The islands were designated as a military base and there were signs of this both in the water and on the land. This photo was taken when the water was calm, however, when we started to work our way around the islands to get back to the mainlands, the sea was a lot more choppy with a fair few waves, that I thought would topple me. Thankfully I stayed upright and made it to the next pit stop, where we pulled up. I did so at an angle and my host definitely thought I was going to miss the land entirely. I didn't.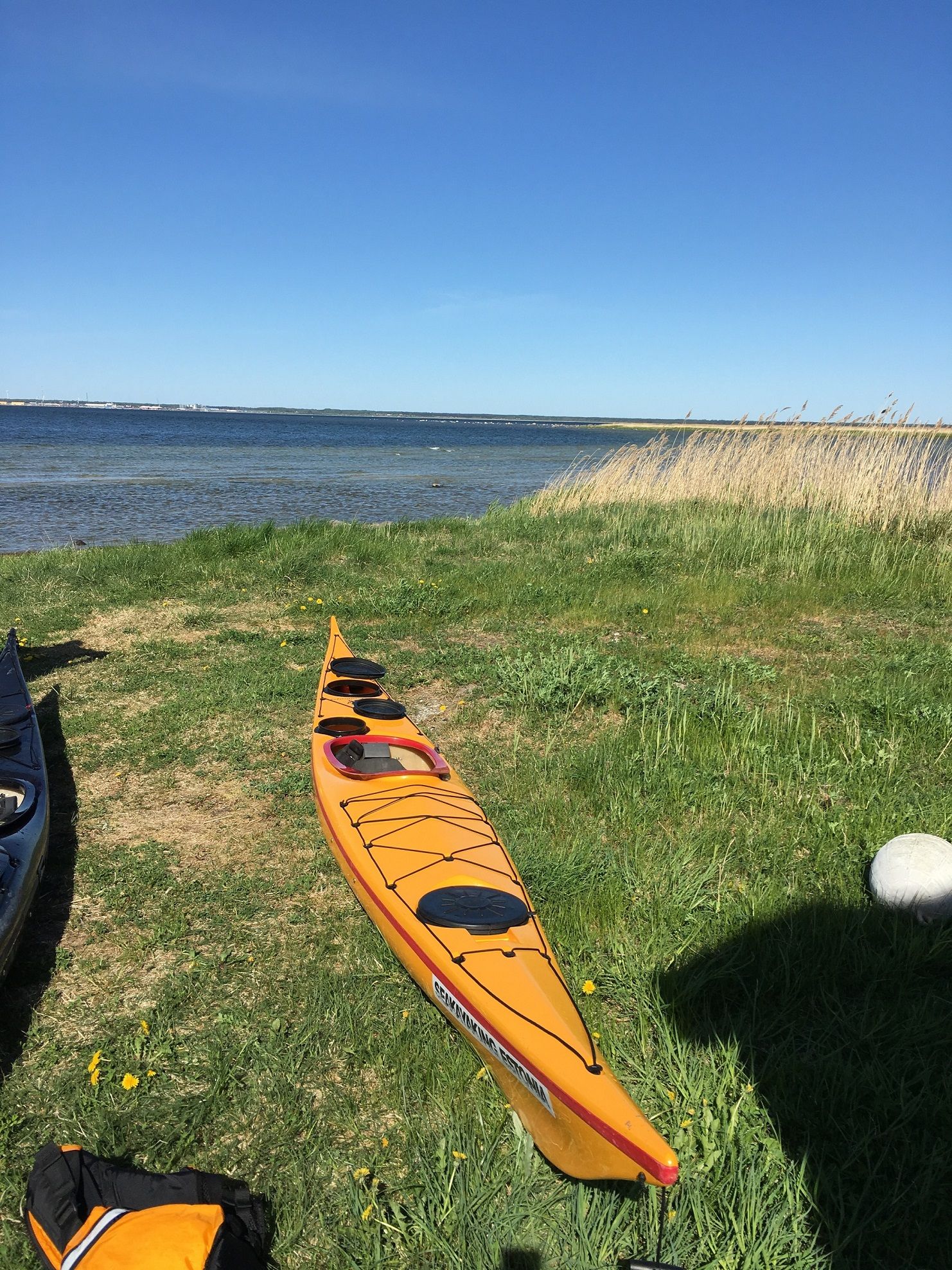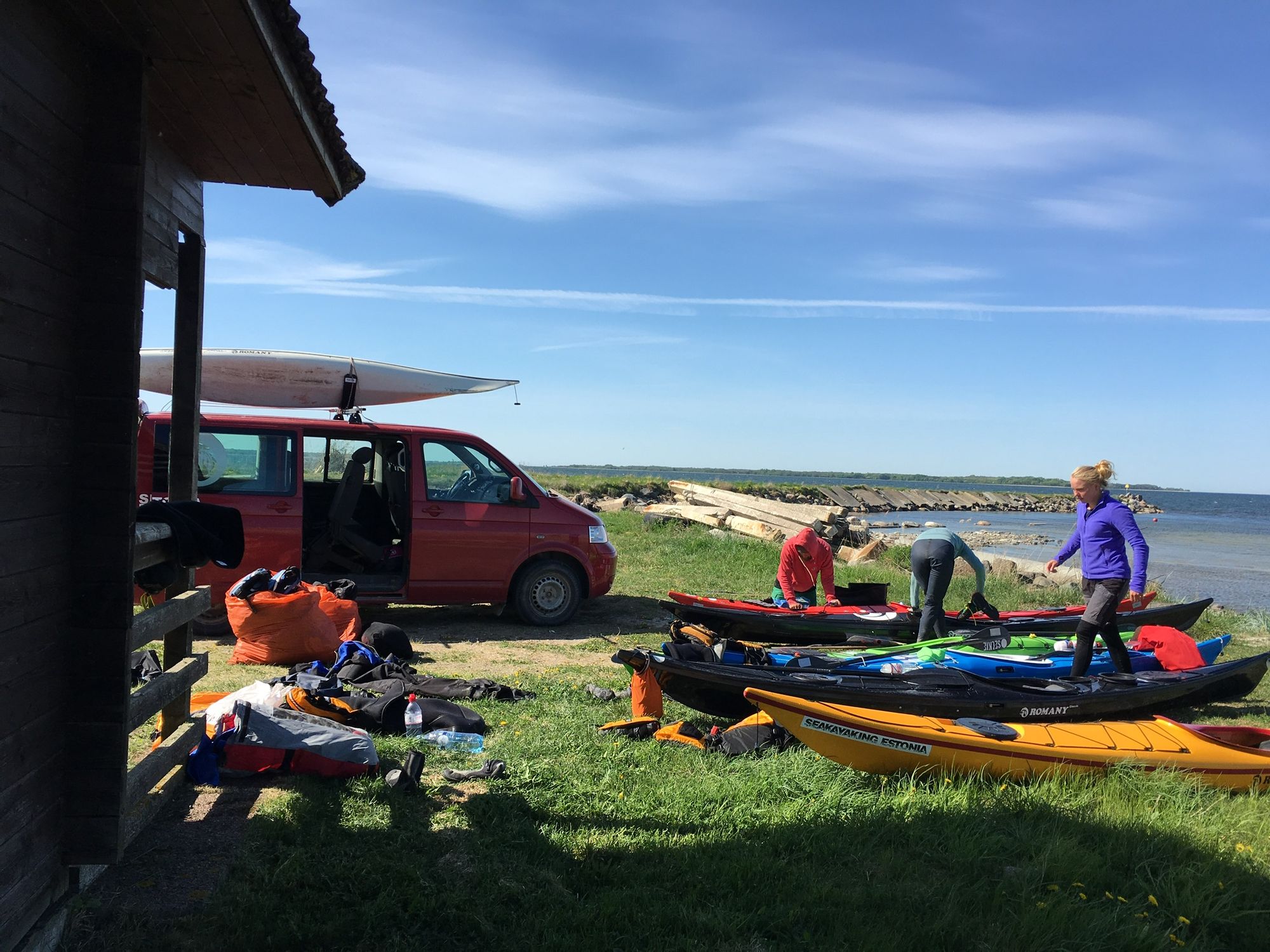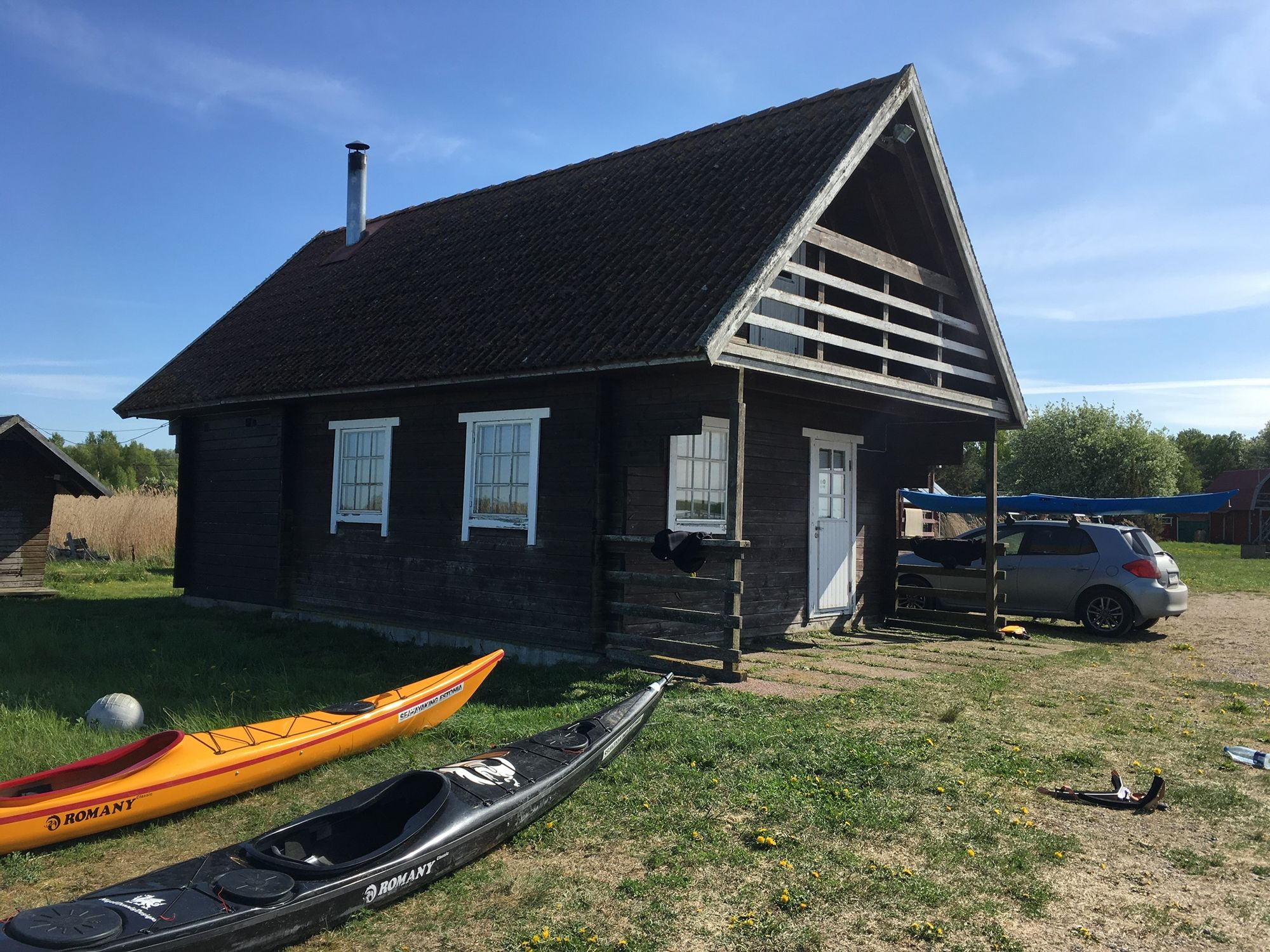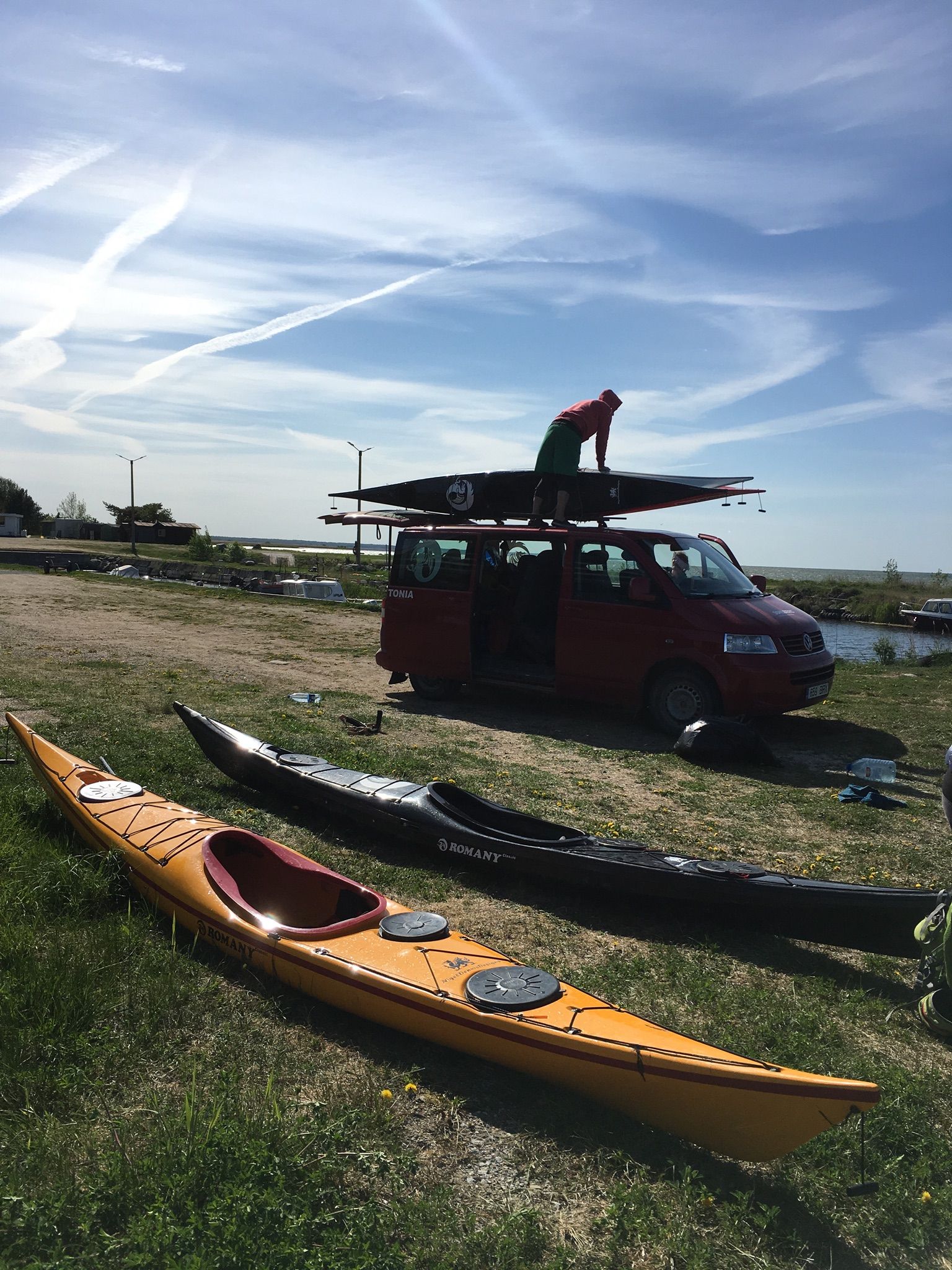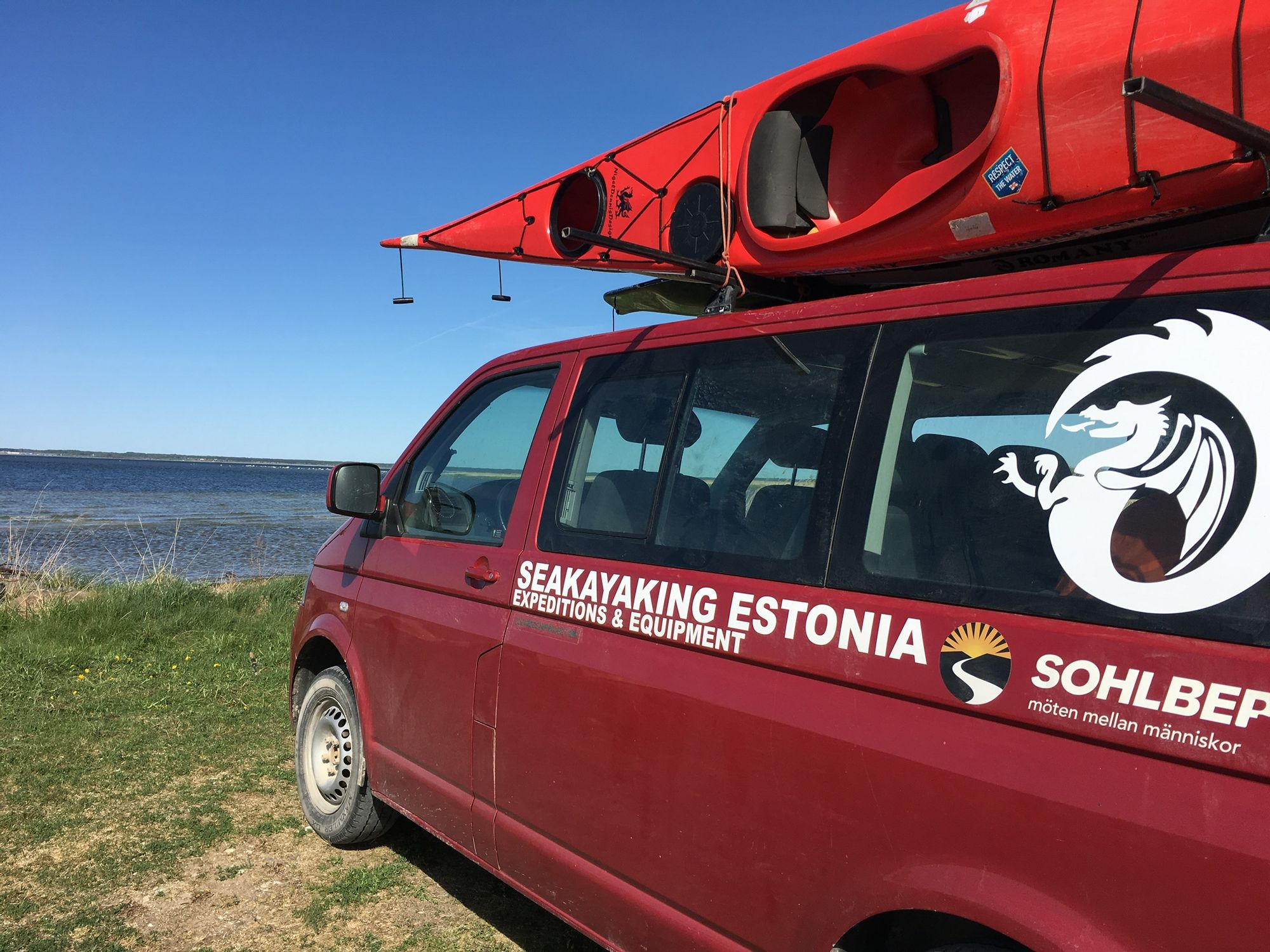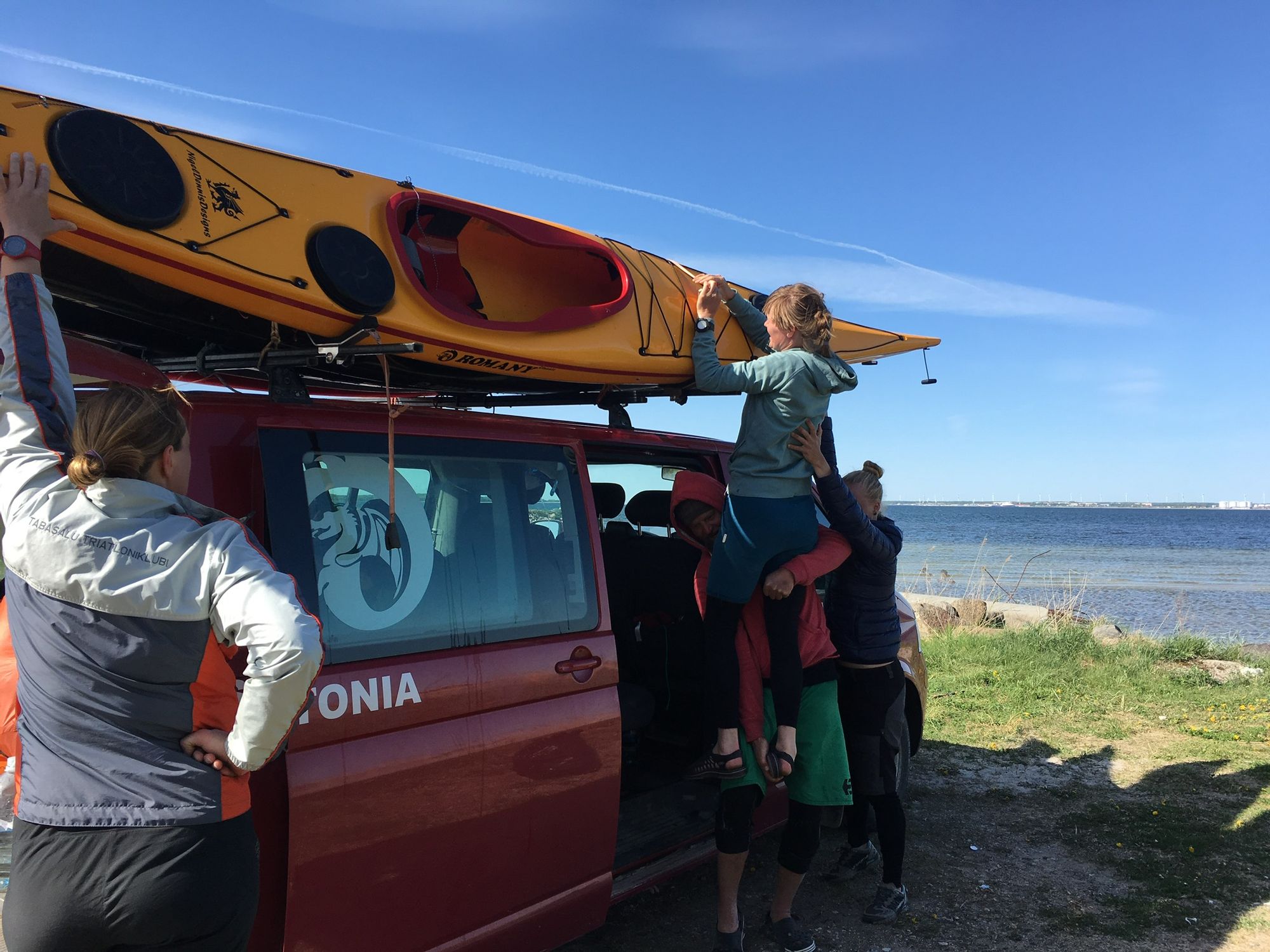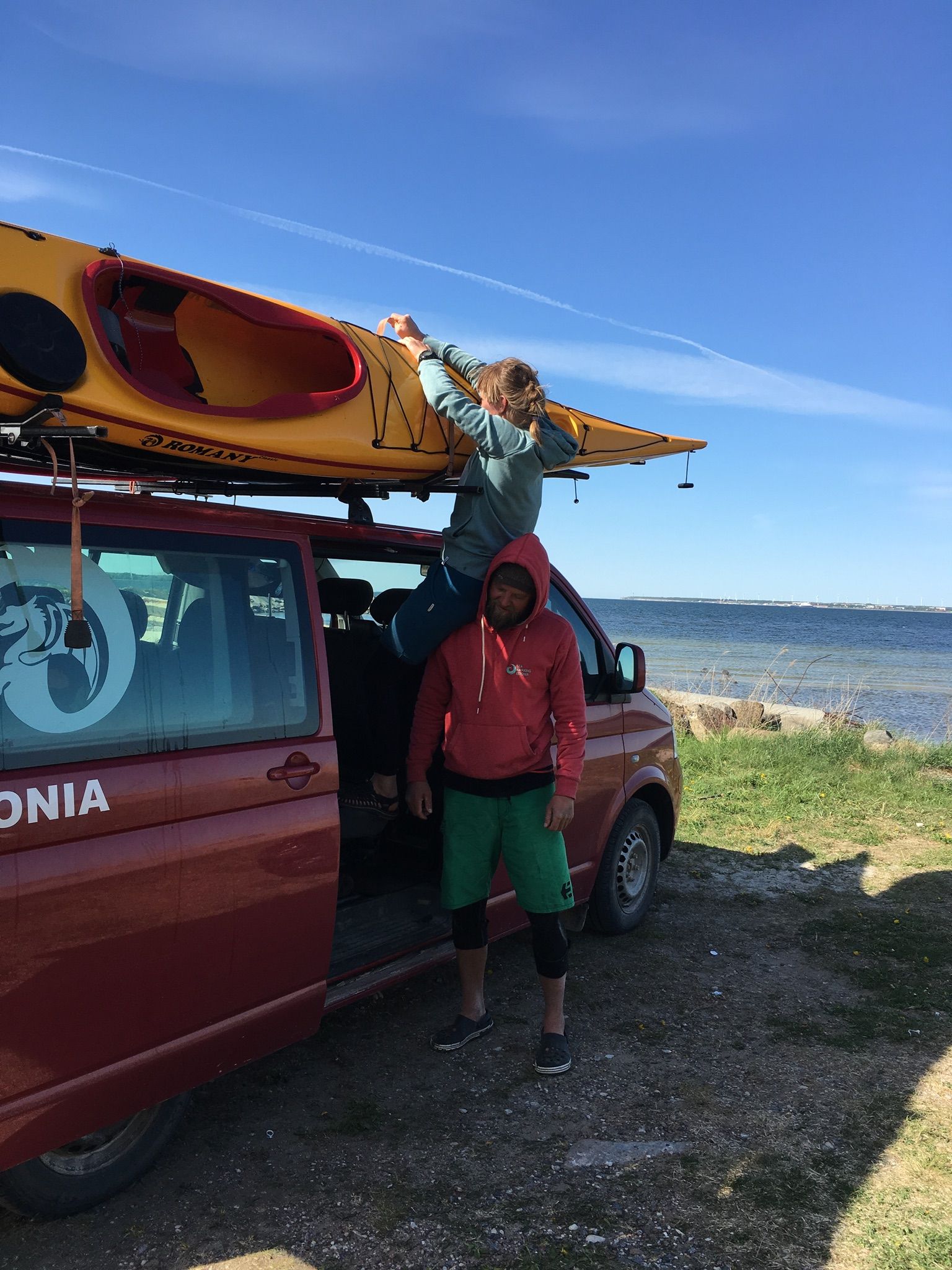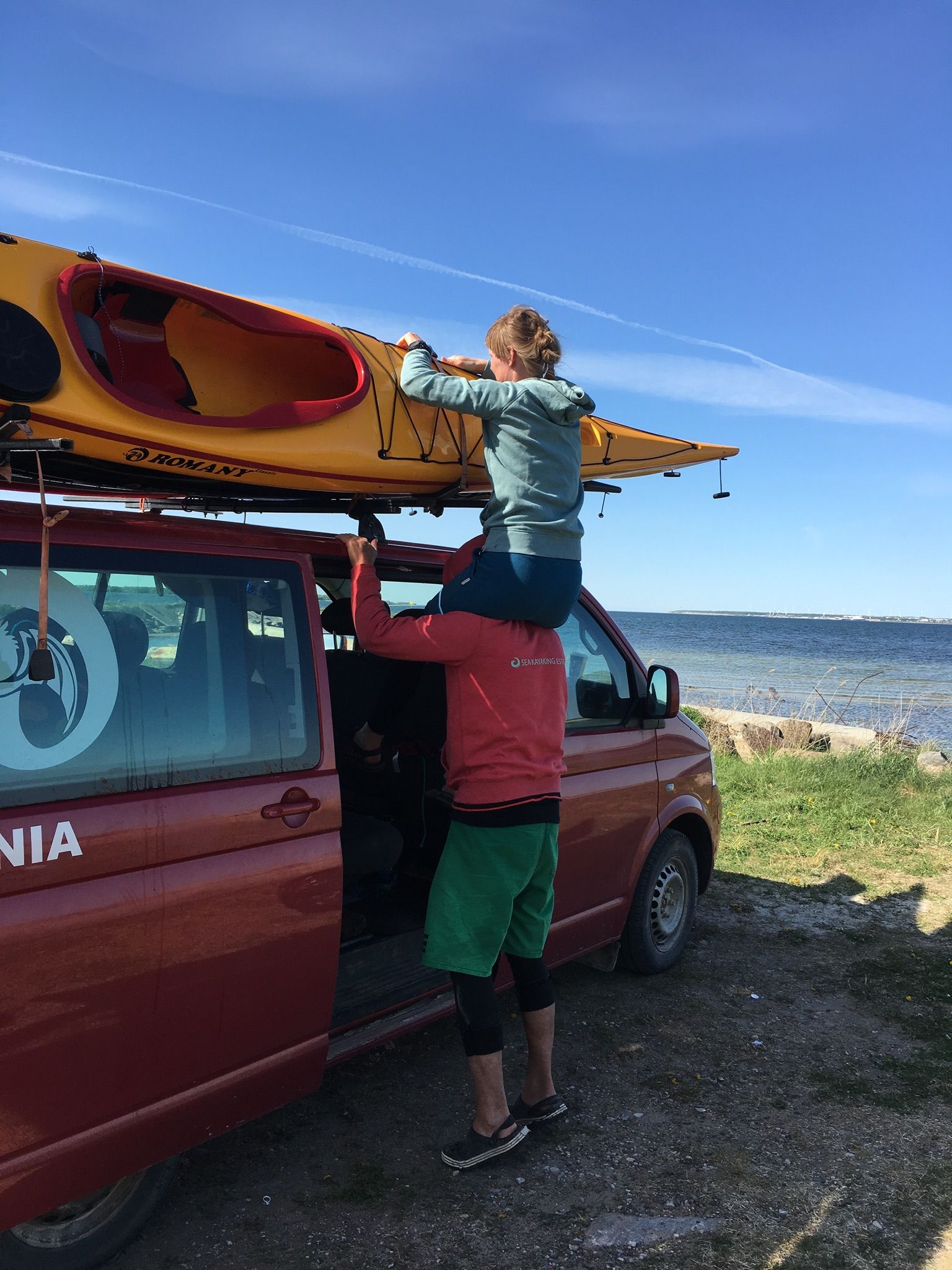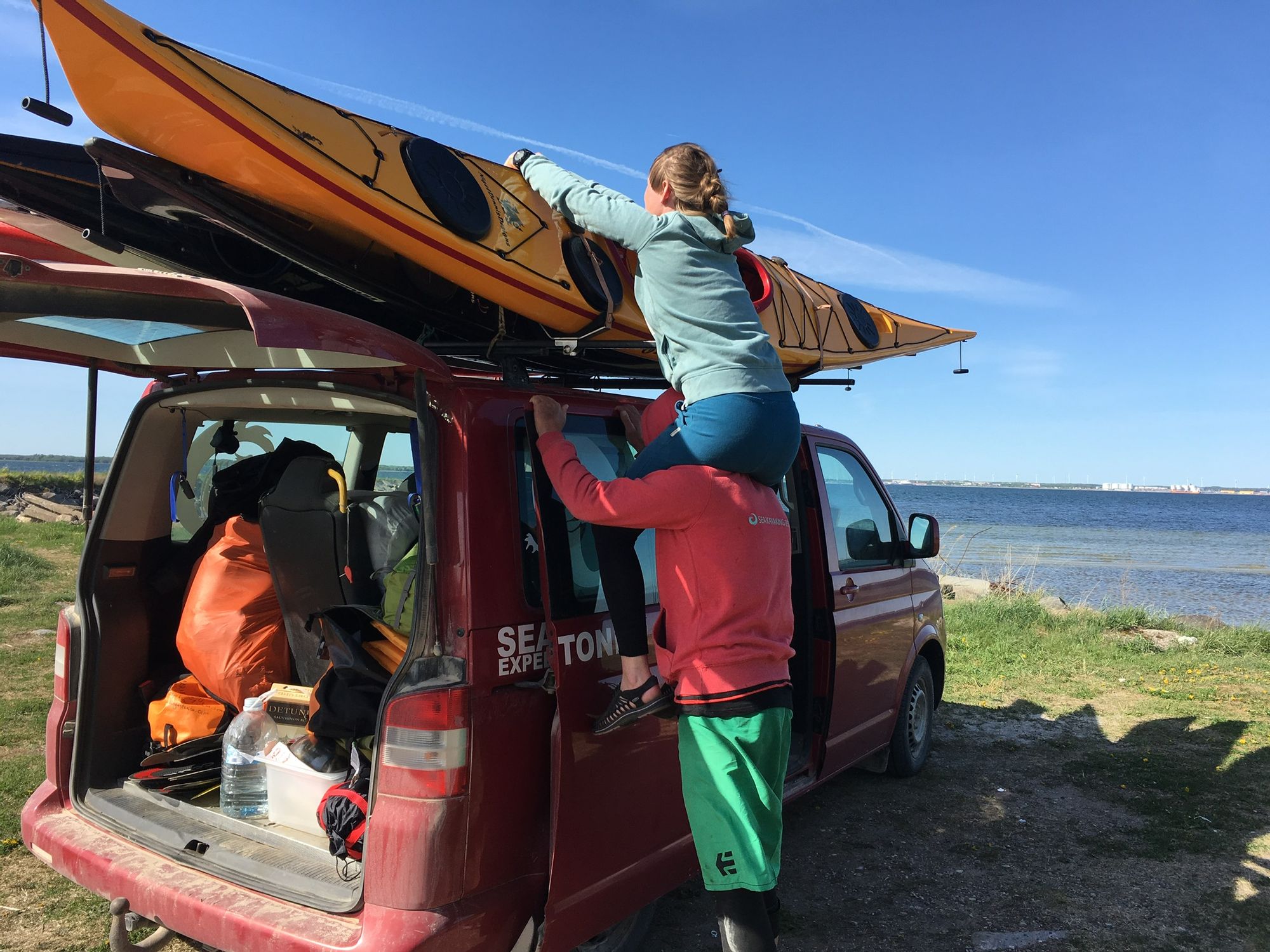 We made it back to the mainland after a pretty challenging kayak. The water was a lot tougher to navigate as I kept pulling left due to the direction of the waves. My left arm certainly worked a lot harder than my right to keep me on target. Thankfully I had learnt the day before, that you paddle left to go right! I definitely have muscles I've never used and felt it that evening.
But what a great experience. I'm not a fan of water at the best of times but the Baltic Sea was a great intro and doesn't taste as salty as most. Trust me when I say this is a bonus. Back on land, the hosts packed up. As you can see, it's all about teamwork.
Airport, lunch and then to the port, where we would set off. We got straight into it, after a safety briefing! I was given the brightly coloured yellow kayak. This must have been to ensure they could always see me! …or at least that's what I told myself.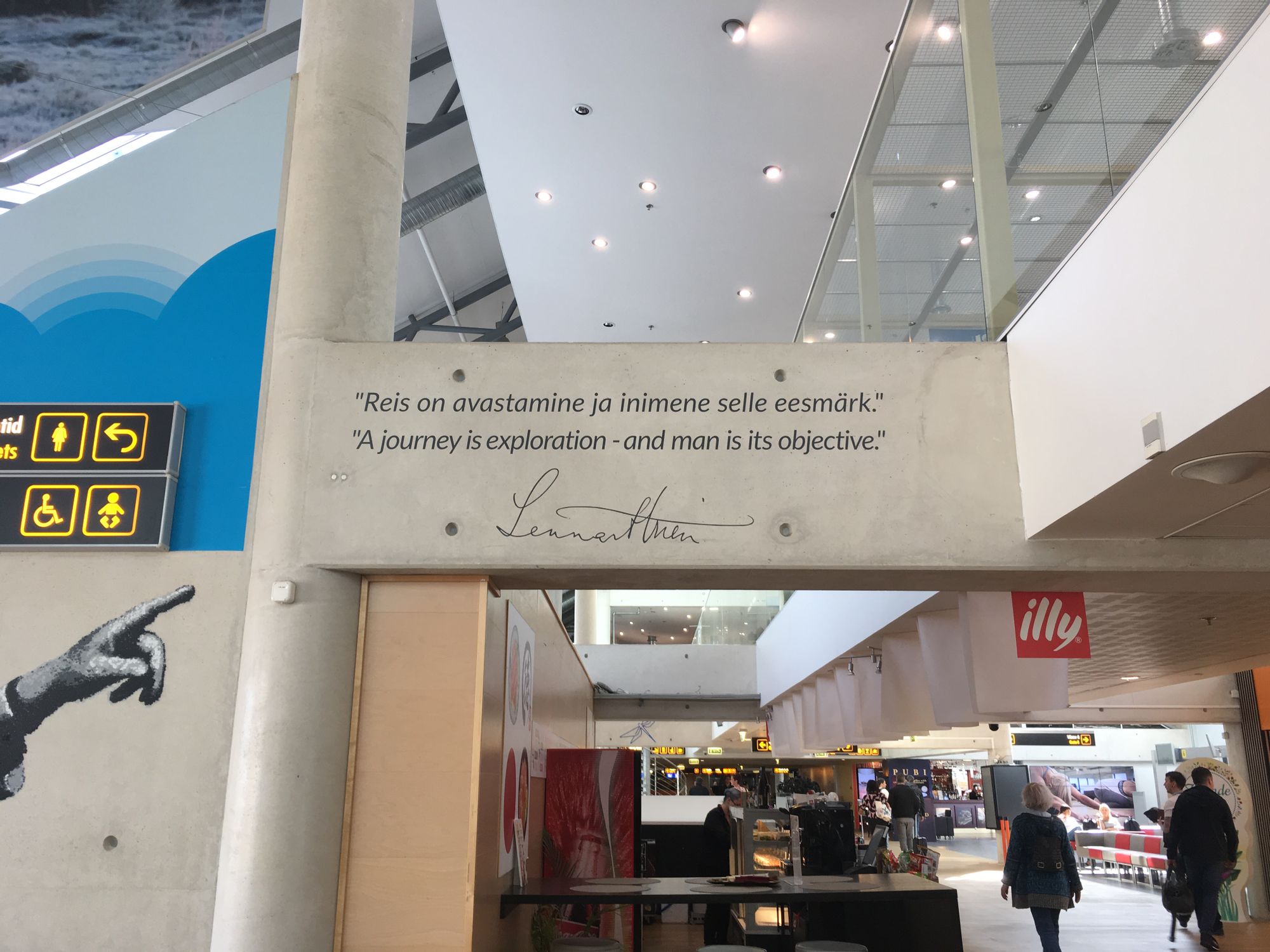 My last photo was taken in Tallinn airport. I saw this quote and immediately thought how appropriate it was, given my recent adventure. I hope you enjoy it as much as I did. It really does summarise my experience pretty well. Given that I'm not the best swimmer and I'm by no means a water baby, I am so glad I didn't let my fears get in the way! Onwards and upwards. Looking forward to my next European adventure.
Just about the hosts. They are adorable. A couple who live for the water. They told me that their home is flooded every year and to access it they canoe in and out. They've even designed it so they can canoe into their home! I couldn't have asked for more personable and knowledgeable people to introduce me to the Pakri Islands by kayak and the history, which is rather extraordinary.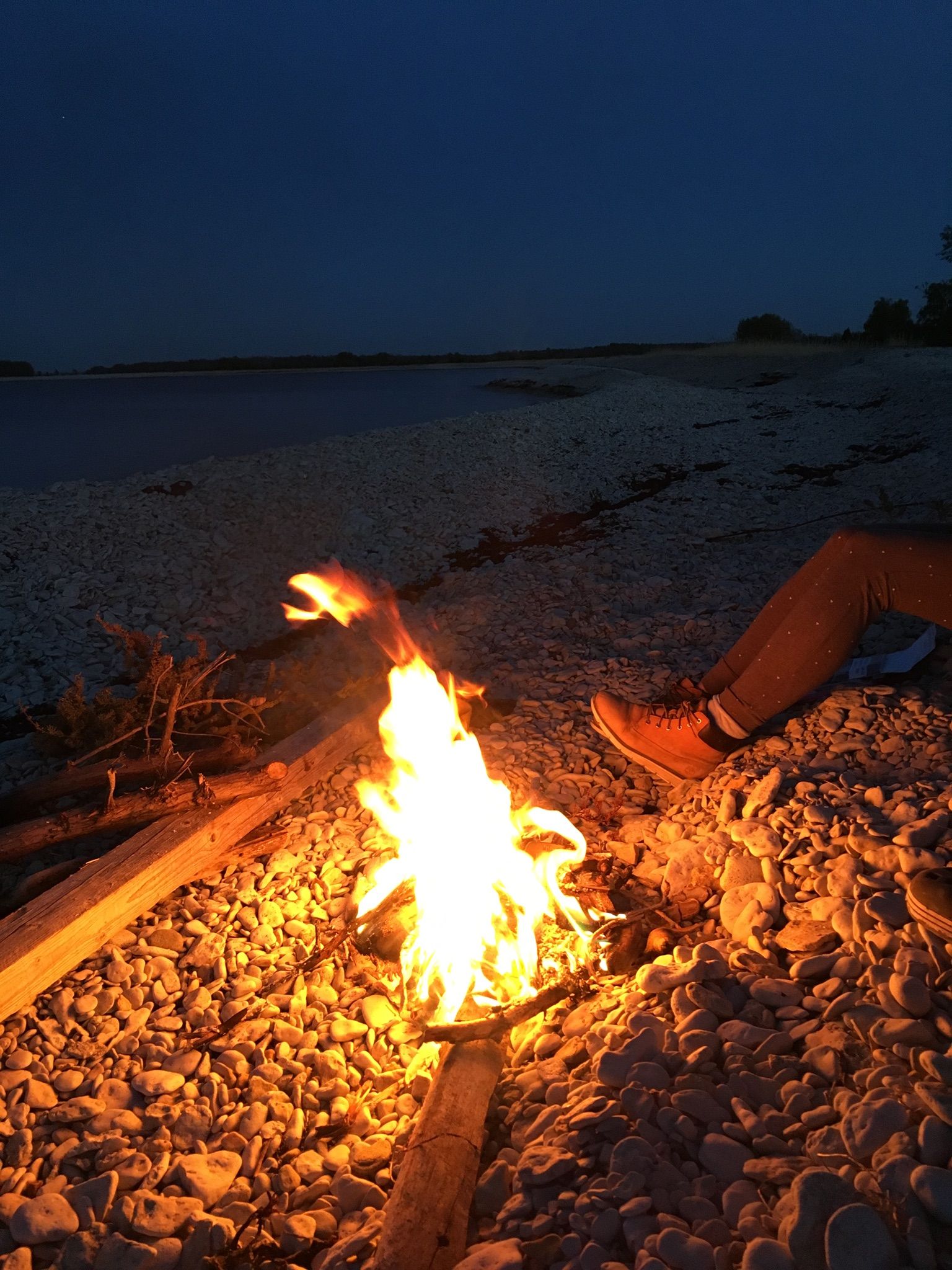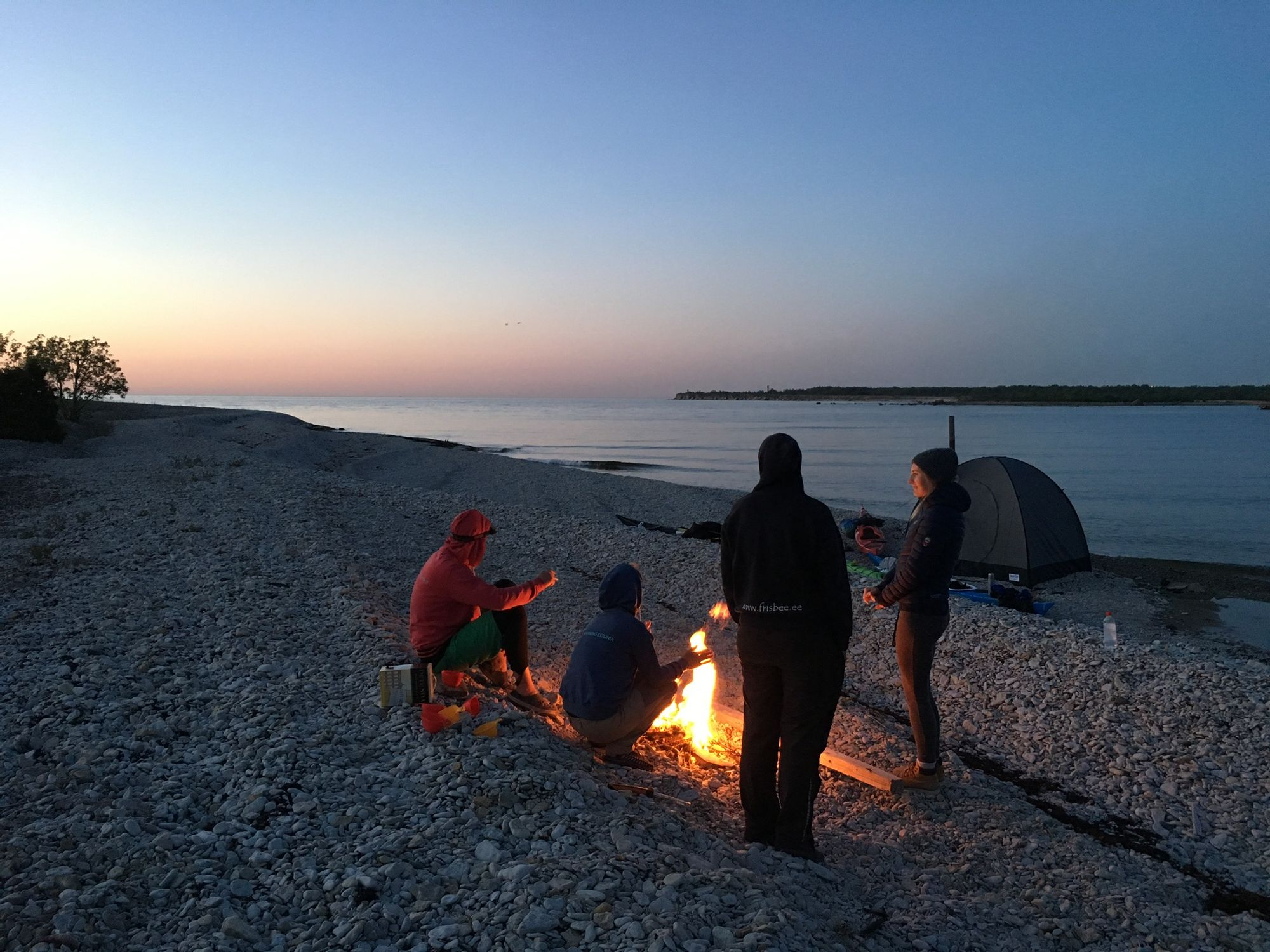 Follow in Arlene's footsteps and explore our other kayaking trips and weekend adventures.
*All photos courtesy of Arlene Mansoor. Thanks Arlene!