There's something particularly satisfying about the moment before you descend on a ski tour. You've earned your turns (as the saying goes), skinned up, eaten lunch at the high point, and now you're staring down at a beautiful snowy downhill, without a chairlift, t-bar or ski track in sight.
It's no coincidence that the touring scene has been booming in recent years. "There's been a huge growth in participation," says Stuart Younie, CEO of Mountaineering Scotland, an organisation who represent the interests of climbers, hillwalkers, mountaineers and ski tourers visiting or living in Scotland.
If you're prepared to walk or cycle, then skin up, it opens up a whole new world of opportunities.
"The kit is a lot lighter and nicer to ski on now. And I think people are looking for something a bit more adventurous, beyond the resort boundaries. Climate change is having an impact too. Snowfall is very unpredictable, and touring gives you the flexibility to access snow without the lifts. If you're prepared to walk or cycle, then skin up, it opens up a whole new world of opportunities."
Of course, skiing in uncontrolled areas also comes with an element of risk. It shouldn't put you off getting out there, but it also shouldn't be underestimated. It's imperative that, as Stuart says, "you have the gear and know how to use it."
Mountaineering Scotland recently updated their Snowsports Touring Code. It's designed not only to keep people safe while ski touring, but also to make sure that those who enjoy the mountains do so responsibly and respectfully, with minimal impact on the environment. We caught up with Stuart to chat about the code - and to pull out some best practices and tips for ski touring.
1. Start slow and learn from others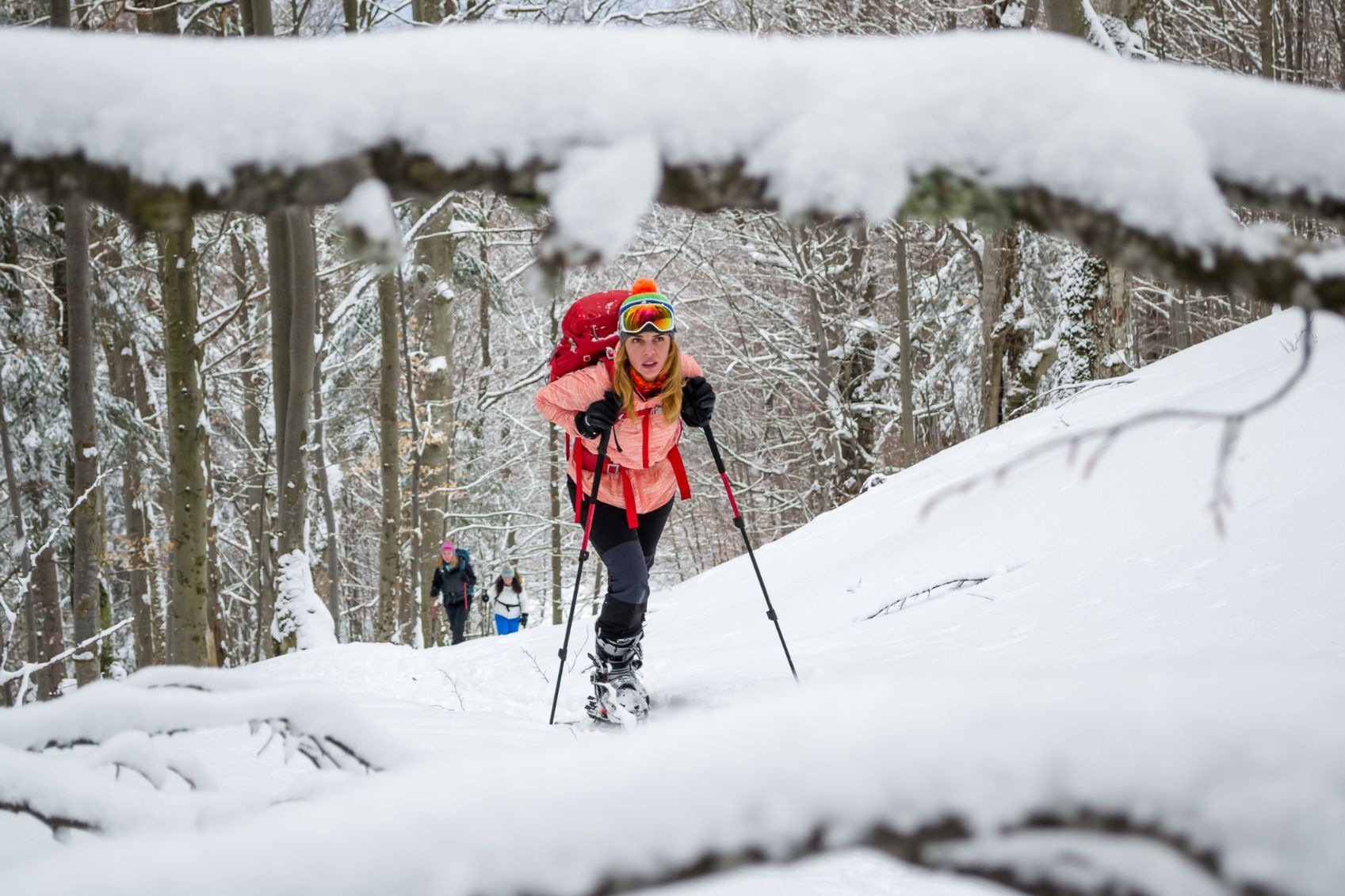 Ski touring kit can be expensive, so it's not a bad idea to try before you buy. "Maybe hire kit to get some experience first," says Stuart. Once you've got the kit, the best way to learn is to go out and tour with people who know what they're doing. "Go on a course or join a club," says Stuart. "There are a lot of great clubs and it can be really valuable to go out with people who are more experienced than you, and who you can learn from in a relatively safe group environment."
Touring with those who have done it before means you can ask all the questions you need to about your safety - and your equipment. Ski touring gear has hugely advanced in recent years, but you need the knowhow to get the best out of it.
2. Aim to become an all-rounder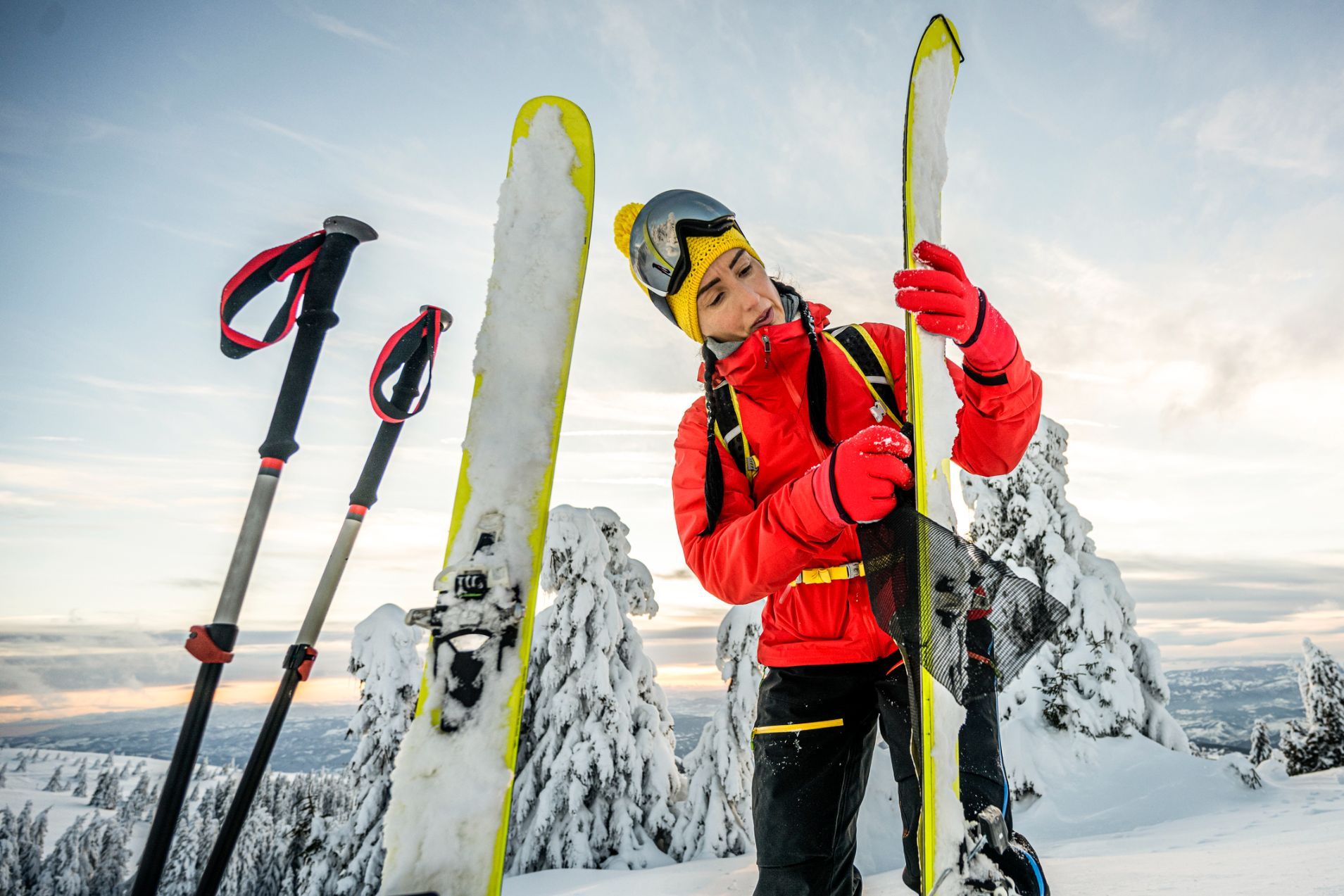 "People who are transitioning from downhill or alpine skiing and looking to venture off piste are probably pretty competent skiers," Stuart says, "but you also need to think about wider mountaineering skills and the fact that you're going to be off piste, outwith of the boundaries.
"You need to be able to look after yourself in what can be quite an unpredictable and harsh environment, which means that learning to use an ice axe or how to properly navigate become absolutely essential. And then for those people that have that broader mountaineering experience but aren't from a skiing background, taking some skiing lessons can be a great idea, because it's quite tough skiing off piste, sometimes. It's really unpredictable, particularly in Scotland where the snow conditions can vary so much.
"So, it's really about making sure that you've got a well-rounded skill set."
3. Check the weather and keep your options open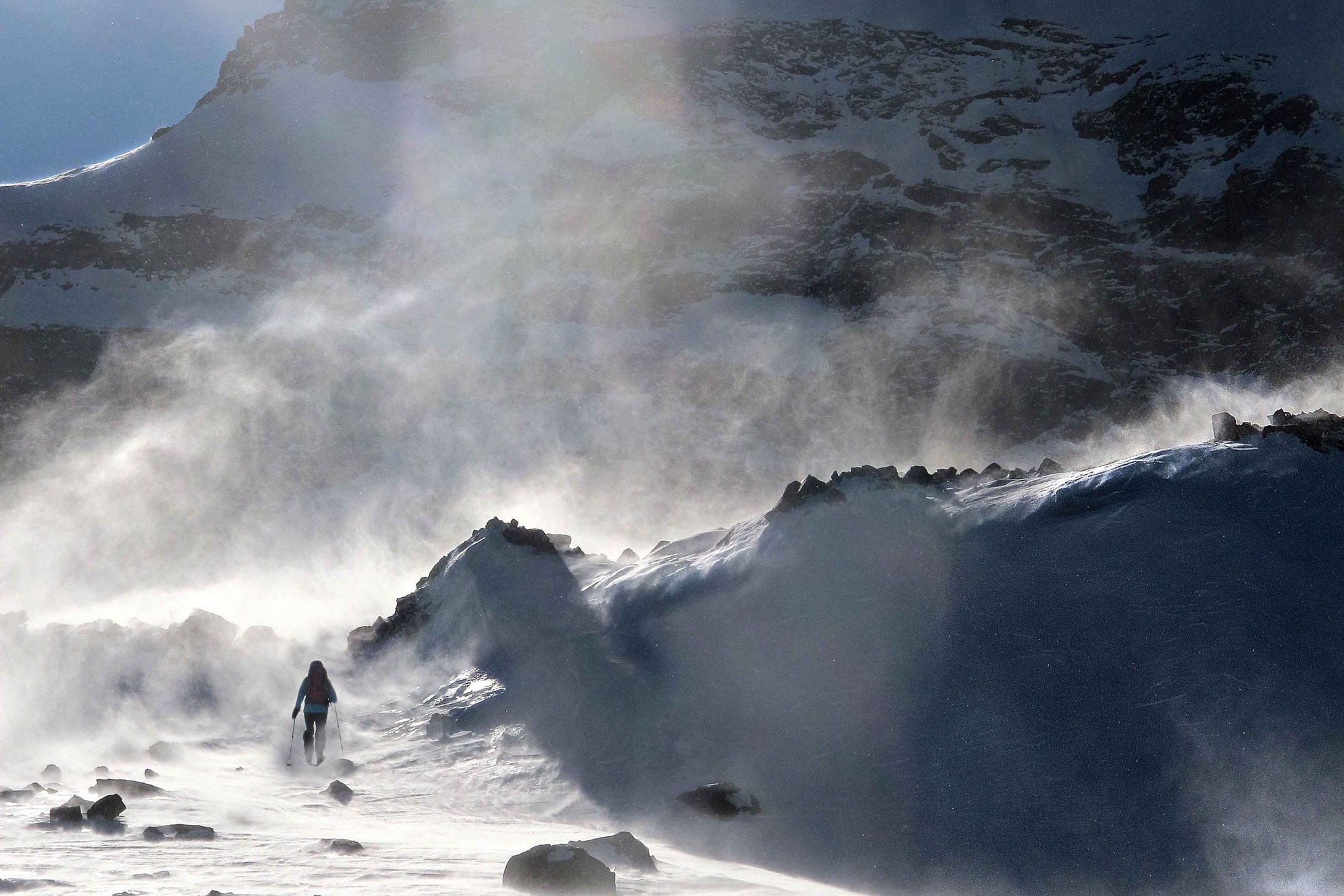 Few things are more unpredictable than the British weather, but the conditions are crucial when it comes to staying safe in the mountains. So, what's to be done?
"There are loads of good apps," says Stuart. He recommends the Met Office and the Mountain Weather Information Service (MWIS). "They're great sources of really accurate forecasting information."
It's also worth having various alternative routes, Stuart says. "Having a number of options is really important, because conditions can change, or the snow might not be what you expected when you get there. We don't talk about a plan A and a plan B - but have different options that you are able to choose if things change."
4. Be Avalanche Aware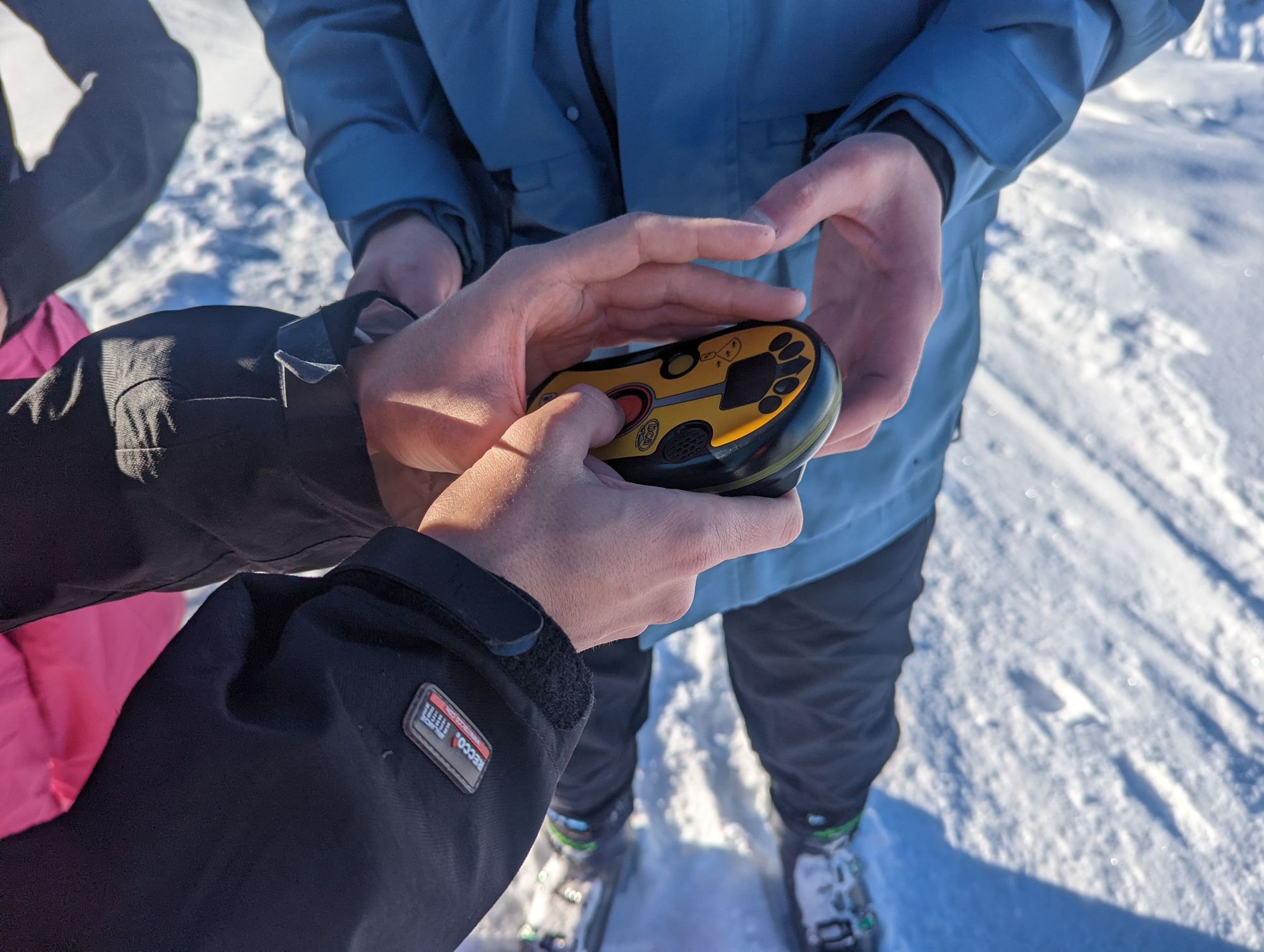 Connected to weather and conditions, but worthy of its own separate point, is avalanche danger. Younie says to pay particular attention to warnings, and highlights some useful resources for those who will be ski touring in Scotland.
"The Be Avalanche Aware app is free to download from all the usual sources," he says. "It's a really important planning tool for your ski adventures. Alongside the weather conditions, avalanches are one of the main risks for ski tourers, so checking the forecast for the area you are heading to is as important as the weather forecast." He also highlights the Scottish Avalanche Information Service website, which has regular updates and blogs on conditions.
There are various pieces of gear to keep you safe too - from beacons and transceivers to airbags. Seek expert local advice to find out what you need.
5. Make your location known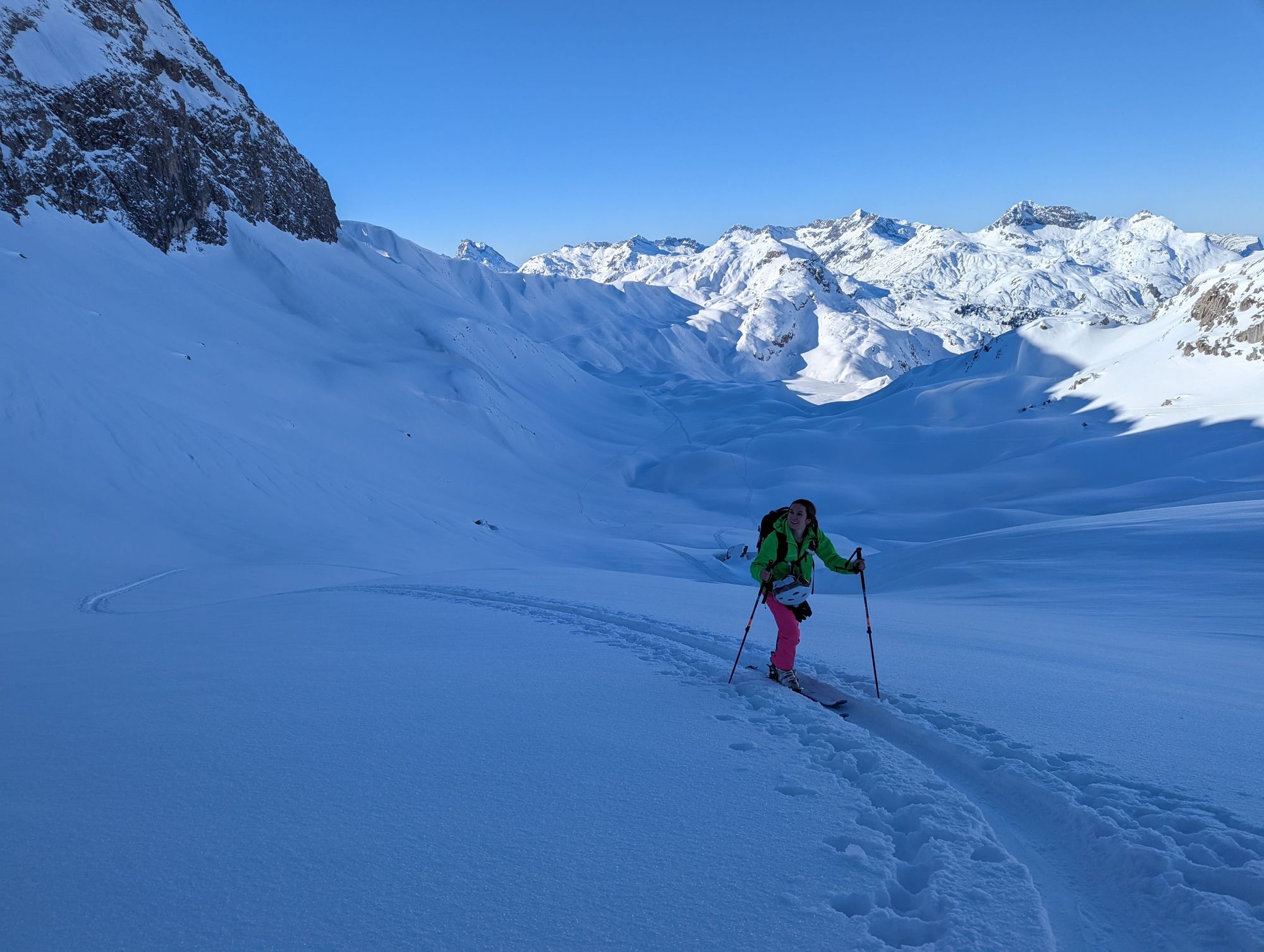 Much like hiking or any other outdoor activity in the mountains, it's recommended that when you go ski touring, you should go with at least one partner, or at the very least tell people where you're going. Many also take a PLB (a Personal Locator Beacon), which can be used to alert potential rescuers to a life-threatening situation in the mountains, or in any remote areas.
"Have you told someone where you're going, and when you're going to be back?," asks Stuart. "Have you got the right kit with you? Do you know how to use it? Have you got enough warm clothes? These are all crucial questions."
6. Know how to call for help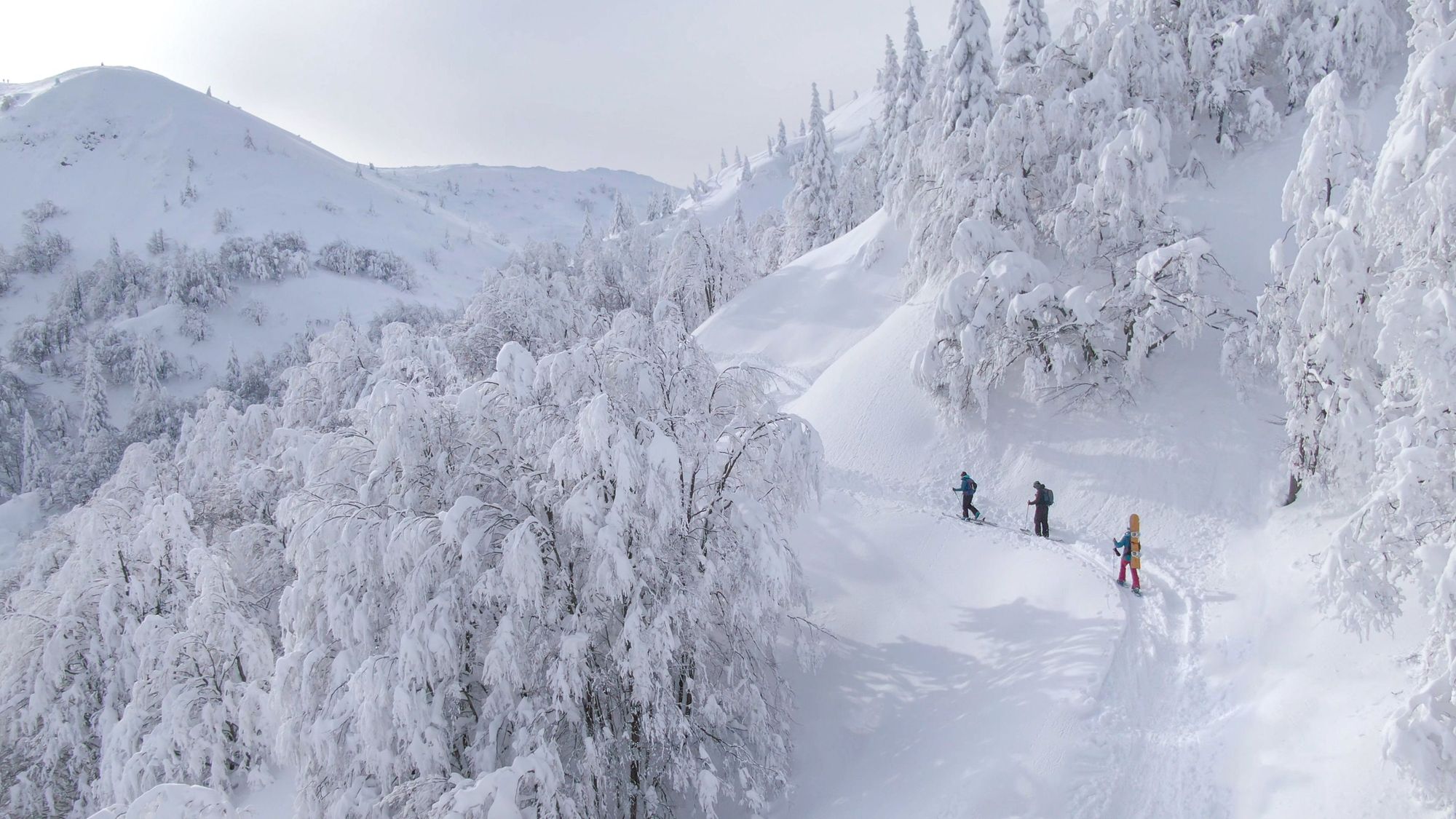 Depending on whether you're touring in the UK or abroad, the numbers to call for help will differ, but make sure you know them. "Hopefully you never have to do it, but [in the UK] you call 999 and ask for the police," says Stuart. "You don't ask for Mountain Rescue at first. You ask for the police, and then you ask for Mountain Rescue services. It's the police who make the call on whether or not to get in touch with local services and then decide to call them out."
7. Minimise your impact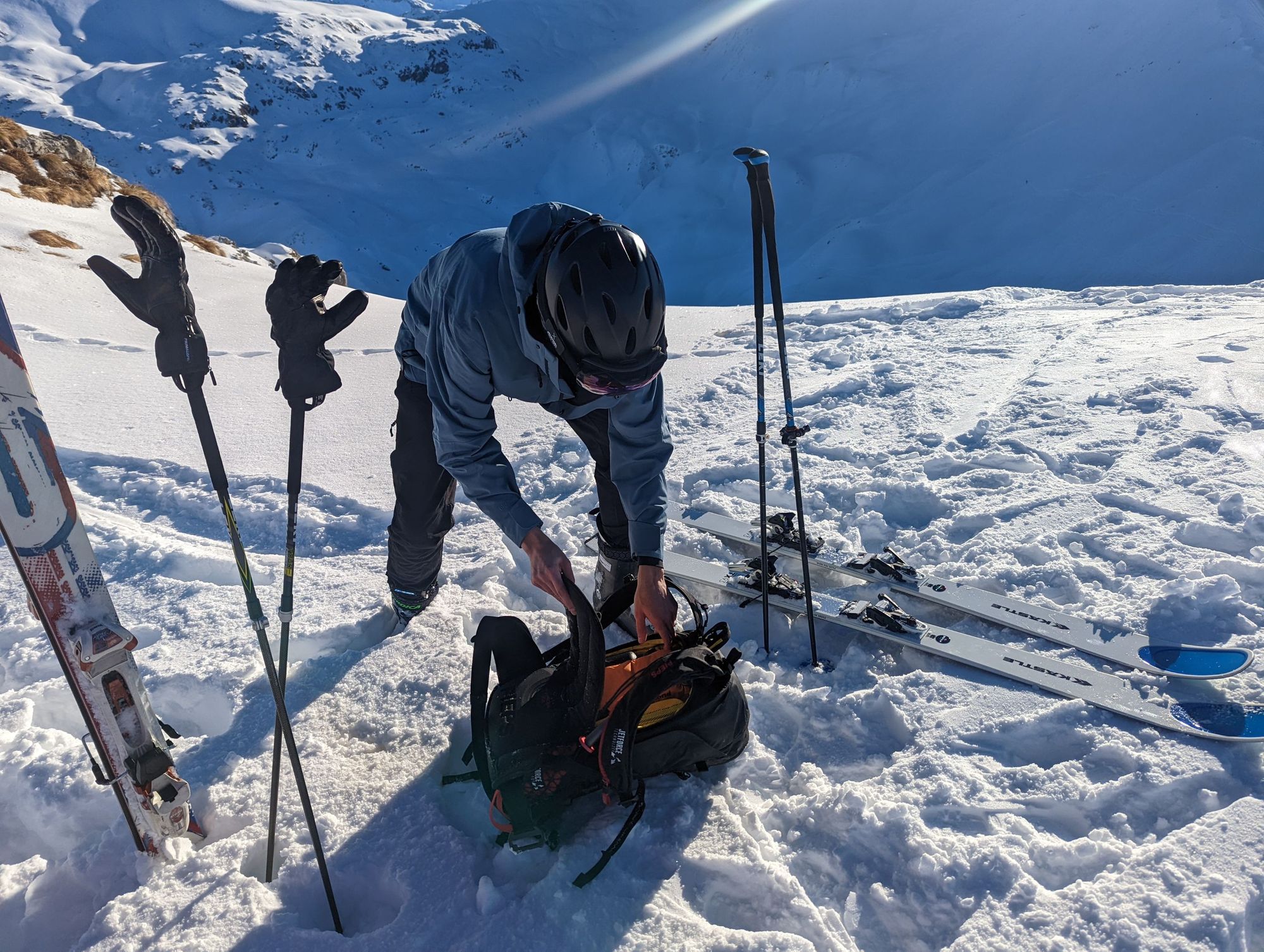 "One of the great things about ski touring is that you aren't relying on the lifts," says Stuart. "So it's a slightly more environmentally-friendly way of accessing some turns and getting a ski in. But you need to make sure you take everything off the hill with you. Don't leave litter. Not even things like orange peel or banana skins, because they hang around for a long time. If you take it in, take it out again.
"There are some other rather embarrassing issues - like going to the toilet. That can have a big impact in winter. If you can, try and go before you head out, so you're not having to deposit something on the hill that somebody is going to find a bit later on, once the snow has melted!"
The other thing to think about is how you actually get to the mountains.
"In terms of skiing, and in terms of access to the mountains in general, one of our major impacts comes from travelling to wherever we need to go," says Stuart. "Often public transport is not a viable option, so we recommend trying to carshare. It keep costs down and minimises the impact."
8. Know your access rights and be respectful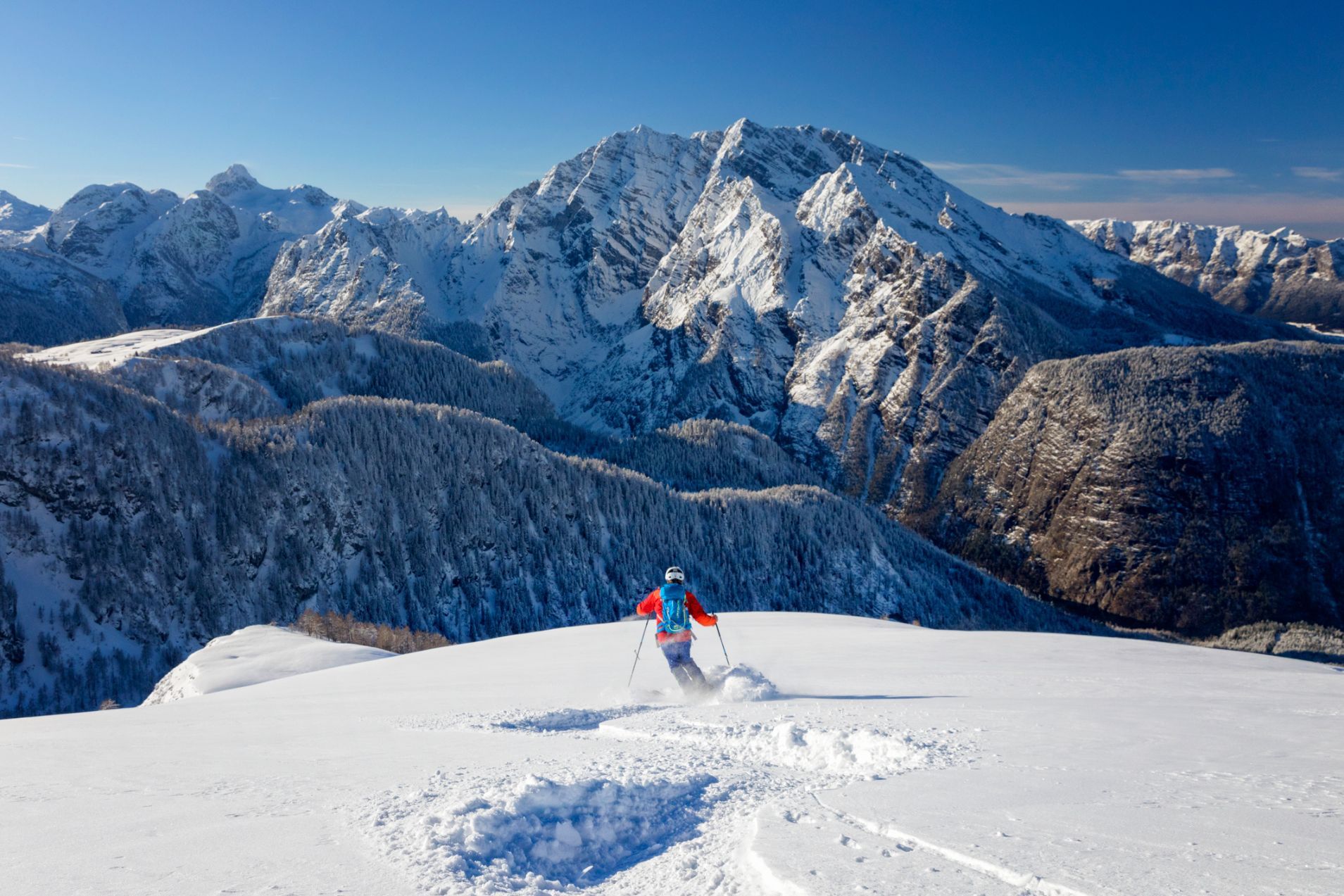 Access rights differ drastically around the world. But in Scotland, the rulings come under the Scottish Outdoor Access Code and "right to roam".
"Ski touring is a legitimate activity under the Scottish Outdoor Access Code," says Stuart, "But we want to make sure that we don't impact the operation of a ski resort. The Snowsports Touring Code is a recognition that the five ski resorts in Scotland are key access points for people to go touring. Particularly those that are just starting out and just want to do a small trip to get some experience.
The responsibility is on you as an individual to make sure you don't negatively impact on that.
"We do need to be careful though, because their businesses are marginal and they work really hard to keep those resorts going. So I want to make sure that we don't impact on them or impact the people paying to use those facilities to go skiing or snowboarding. We have a right of responsible access, so with that comes some certain conditions. The responsibility is on you as an individual to make sure you don't negatively impact on that."
9. Stick to trusted sources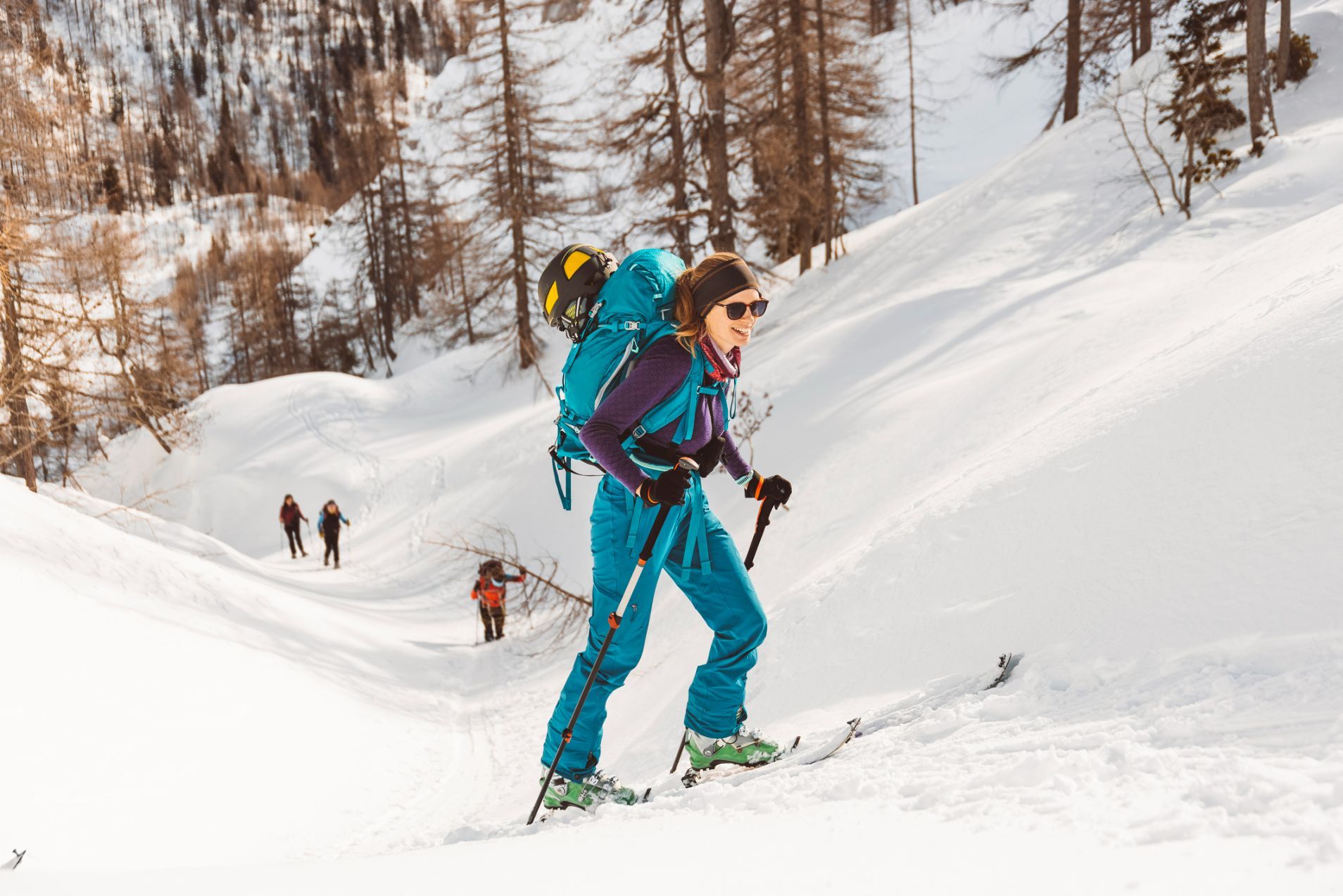 There are plenty of sources online where you can get reliable information. Stick to trusted sources and you'll always leave for the mountains prepared.
"If you go to Mountaineering.Scot and look for safety and skills, there's a lot of information," says Stuart. "And then there are other great sites, like Snowsports Scotland, who have some great posts about backcountry skiing, and Glenmore Lodge, who have some great videos with Fall Line magazine.
"There is lots of good information out there. Just make sure you stick to reputable sources of information, because there are a lot of forums out there too, and some are great, and you've got experienced people who really know what they're talking about, but other times it can be quite random."
Inspired? Read Mountaineering Scotland's Snowsports Touring Code, or check out our Winter Wilderness nordic skiing trip in Sweden now!