A sleeping bag can make or break your night's camping. You could be in a warm, snuggly cocoon or spend the whole night awake and shivering in all your clothes. Of course, there are other factors that will affect your night's sleep, like your sleeping mat, choice of tent pitch and whether you've exercised enough to simply pass out whenever your head hits the pillow.
But for the best chance of it going well, you can at least start off with your best sleeping bag for the job. To do that, we're going to guide you through how to rate a sleeping bag's warmth and all the lingo you might encounter while you search for your perfect bag. So sit tight and we'll help you pick the best sleeping bag for your adventure. Let's get started.
Which sleeping bag is warmest?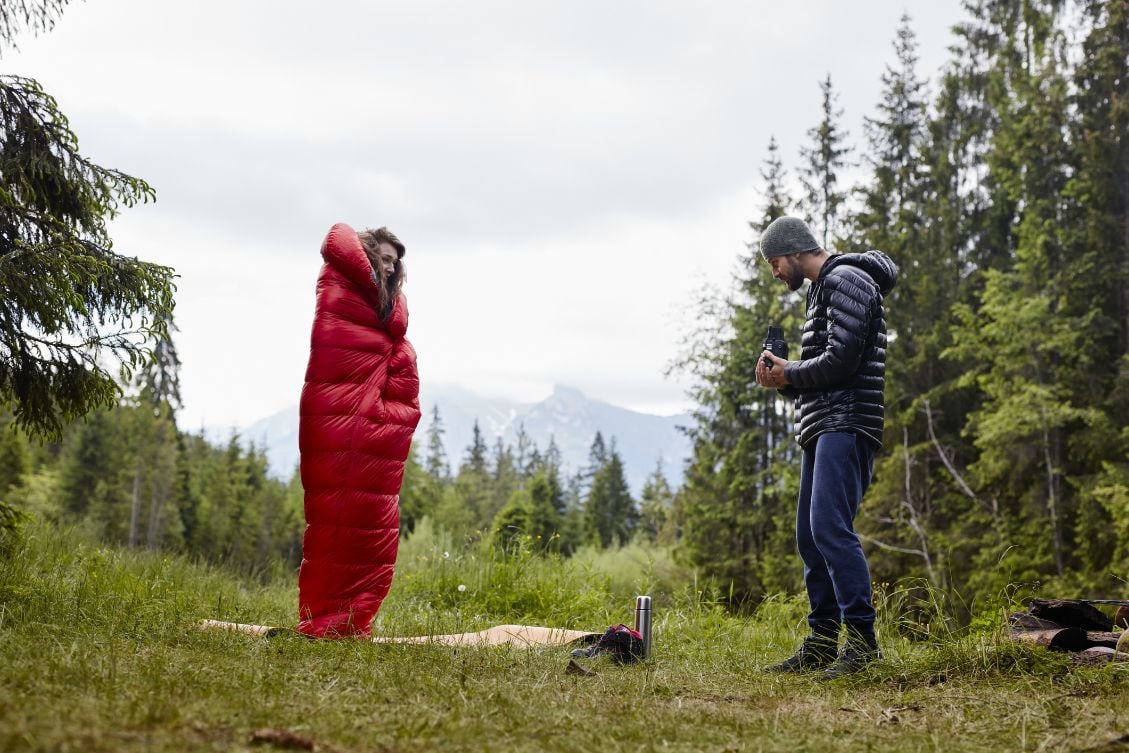 There are a few ways to tell which sleeping bag is warmest. The first is by the general shape of them: the really poofy, thick ones are obviously designed to keep you warmer. The ones with big hoods and elasticated collars help to keep out the draught around your face.
There are some other factors to think about too, though. Before you go around hugging every sleeping bag in the shop, trying to rate it on snuggle factor. Your aim is to get a sleeping bag that fits you well: snugly, without too much (or too little) space between you and the inside of the sleeping bag. You want some space, because it's by heating the air inside that you stay warm - just like with layers of clothing. But, if there are too many gaps, say a large space at the bottom because the bag is too long for your height, you'll struggle to keep the sleeping bag warm enough. It's your body doing the work after all and the bag acts as insulation. So pay attention to lengths and sizing. Most sleeping bags come in small, medium and large, or at least regular and long.
You'll also notice that many sleeping bags have a men's and women's version. This isn't a sexist excuse to cover an otherwise identical sleeping bag with pink and purple flowers (I was sceptical at first too). Women's sleeping bags are tapered to fit a more female shape - generally with wider hips and a smaller foot box. They also have more padding underneath because apparently women sleep colder. It's definitely something to consider, although not essential.
How do sleeping bag ratings work?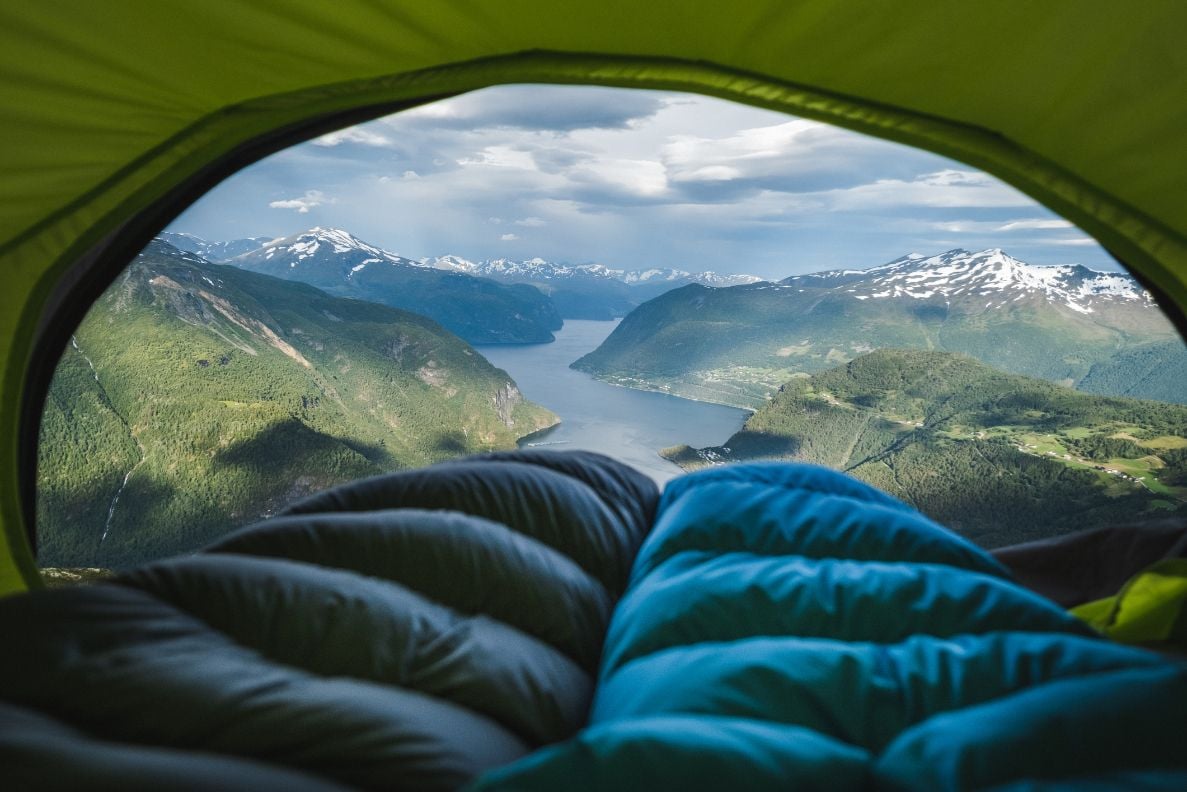 There are two types of sleeping bag ratings you need to know about. The first is a season rating, which gives you a broad idea of how warm the sleeping bag will be. You'll hear sleeping bags referred to as either one, two, three or four season sleeping bags (plus occasionally five season); or summer, winter and extreme. A one season sleeping bag is designed for summer weather. Two season sleeping bags are for summer and shoulder seasons. Three season is for summer all the way through to winter. Four season bags are comfortable when there's snow on the ground. Extreme or five season bags are designed for high altitude mountaineering and polar expeditions.
The more specific sleeping bag temperature rating tells you exactly how the bag is expected to perform. Each sleeping bag will be sold with three temperatures: the comfort rating, limit and extreme. When someone says a sleeping bag "goes down" to a certain temperature, they're talking about comfort rating. If the temperature outside your sleeping bag only goes down as far as your comfort rating temperature, you'll be nice and snuggly all night. If the temperature goes below the comfort rating, you'll start to lose heat from the sleeping bag.
The limit rating is the lower limit of the temperature your sleeping bag should be used at: it's not going to be very comfortable, but you might get some sleep. And the extreme rating is the lowest temperature you can use your sleeping bag at and still survive the night. We mean that literally. You probably won't get any sleep and will be quite miserable, but you won't die. It's best not to get anywhere near that rating.
Sleeping bag liners for warmth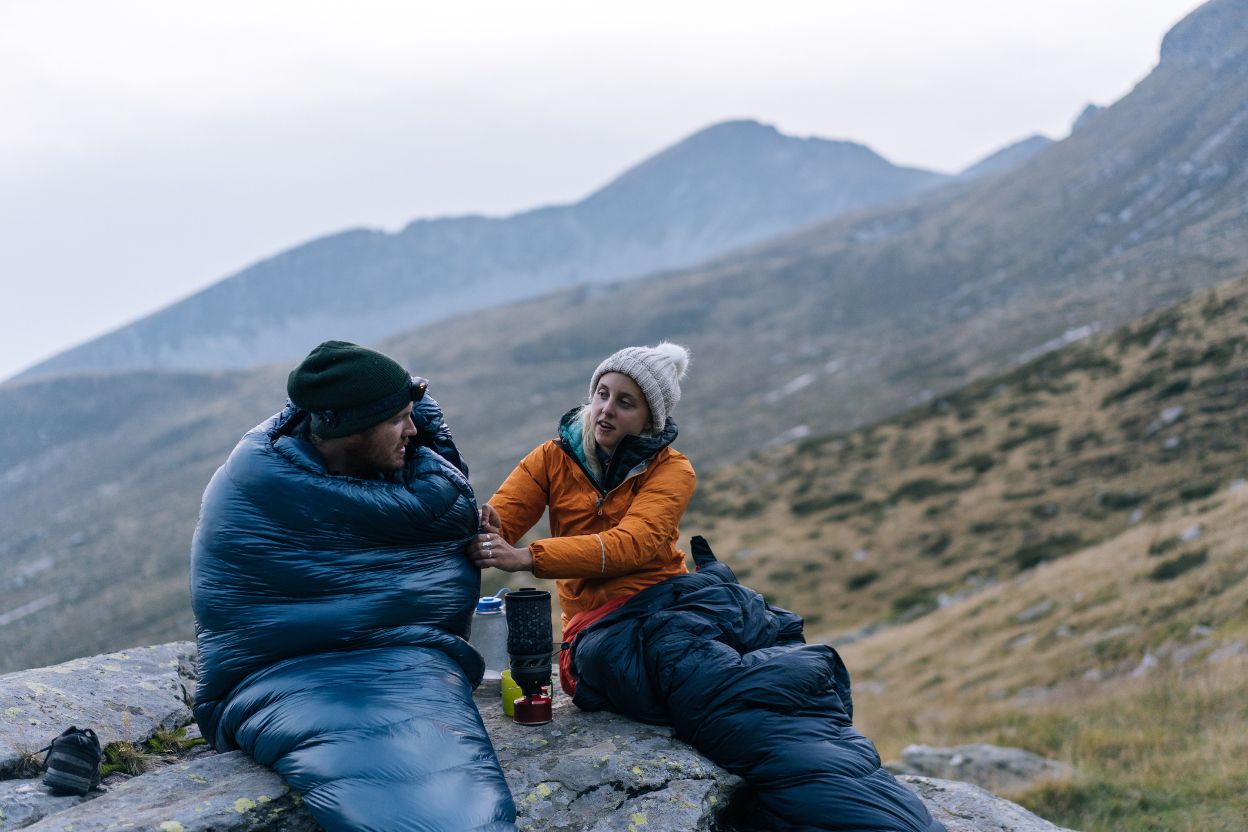 If you only want to own one sleeping bag (and fair play to you, not all of us have an unhealthy obsession with gear) then there are some things you can do to top it up. A sleeping bag liner can help to add extra warmth. Cotton and silk sleeping bag liners are the most common fabrics and add about 5°C to your bag's warmth - so your comfort rating becomes 5°C lower. Plus they help to keep the inside of your sleeping bag clean. For a more extreme top up, you can put down quilts inside your sleeping bag for that extra snuggle.
Types of sleeping bag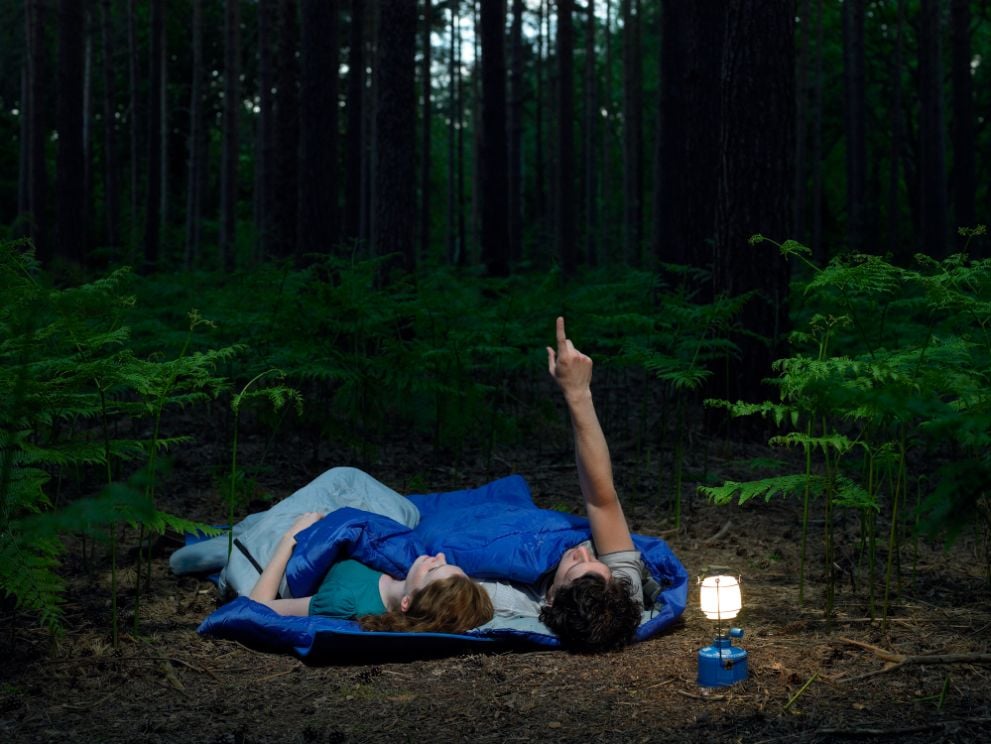 Now you're down with the lingo, the other thing to think about is the type of sleeping bag you want. There are lots of different types of sleeping bags. The standard is a mummy bag with a hood. You can get ones without hoods and elasticated ones designed for side sleepers. You can buy double sleeping bags for couples or get a pair with opposite facing zips that can be zipped together. Not that we'd particularly recommend this for serious camping.
In terms of sleeping bag vs quilt, some people do swear by quilts for camping. They're especially good if you're a side sleeper and find that you're constantly fighting with the hood on a standard sleeping bag. But they only cover you on one side, so you'll need a warmer sleeping mat - and some way to make sure you don't get draughts around the edges.
The other main difference between types of sleeping bags is what they are filled with. Your options, broadly, are either synthetic or down. Synthetic materials tend to be bulkier, so take up more room in your rucksack, but can get completely soaked and still keep you warm. Sleeping bag down is lighter than its synthetic equivalent, but loses its insulation properties as it gets wet. You can buy hydrophobic down, treated to be water resistant, but it's debatable how well this works.
Which sleeping bag should I buy? Our recommendations
Without being your personal shopper, it's hard to tell exactly which sleeping bag you need. We'd want to know all about you and which adventure you're going on. Plus how tall you are and how often you think you'll use your sleeping bag. And what for and where...
So here's a selection of sleeping bags for a variety of different adventures. Don't forget you might need to look for the men's vs women's fit and choose the right length too.
1. Vango Latitude Pro 300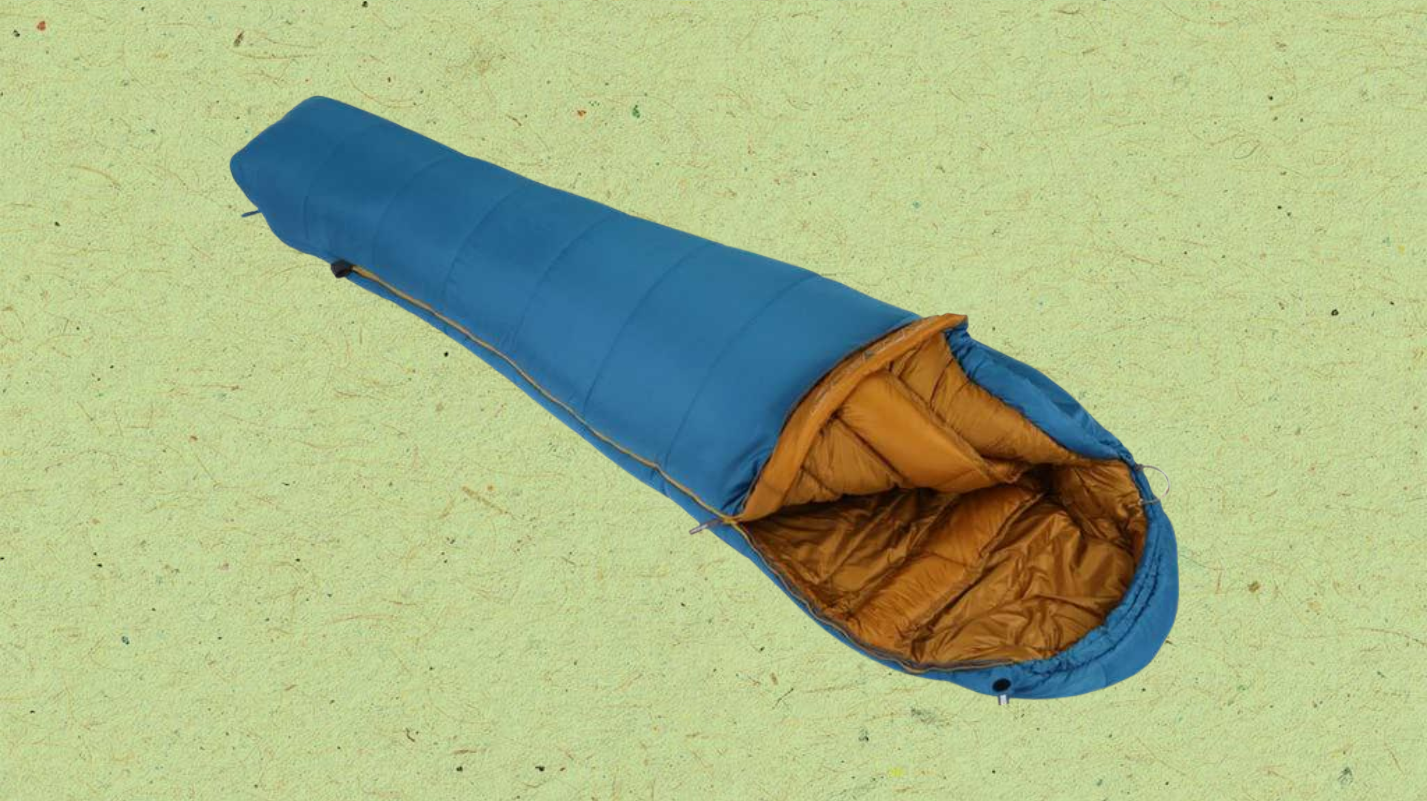 Season rating: 3
Filling: Synthetic
Weight: 1.8 kg
If you're looking for a budget, three season sleeping bag, the Vango Latitude Pro is a good place to start. It retails at less than £100 so is on the cheaper end of the sleeping bag price spectrum and is on the recommended kit list for the Duke of Edinburgh's Award. It's a bit on the heavy side, but a reliable workhorse of a sleeping bag.
2. Rab Alpine Pro 800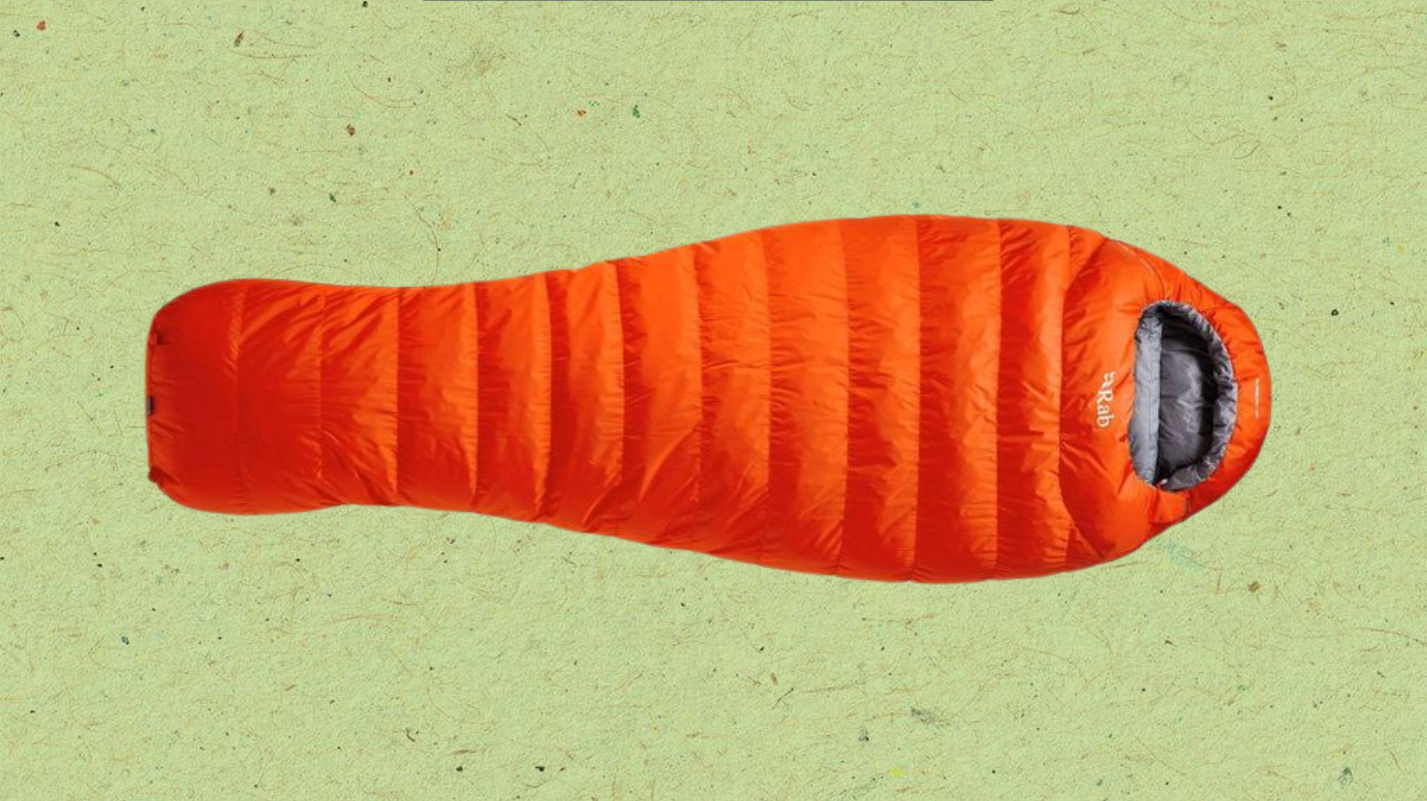 Season rating: 4
Filling: Down
Weight: 1.41 kg
The Rab Alpine Pro series of sleeping bags contain several season ratings, but only one women's specific fit (on the 600). The four season model comes in two sizes and is filled with hydrophobic down. It's a great balance between weight and warmth, although with a comfort level down to -18°C it's an overkill for most people.
3. Alpkit Cloud Peak 200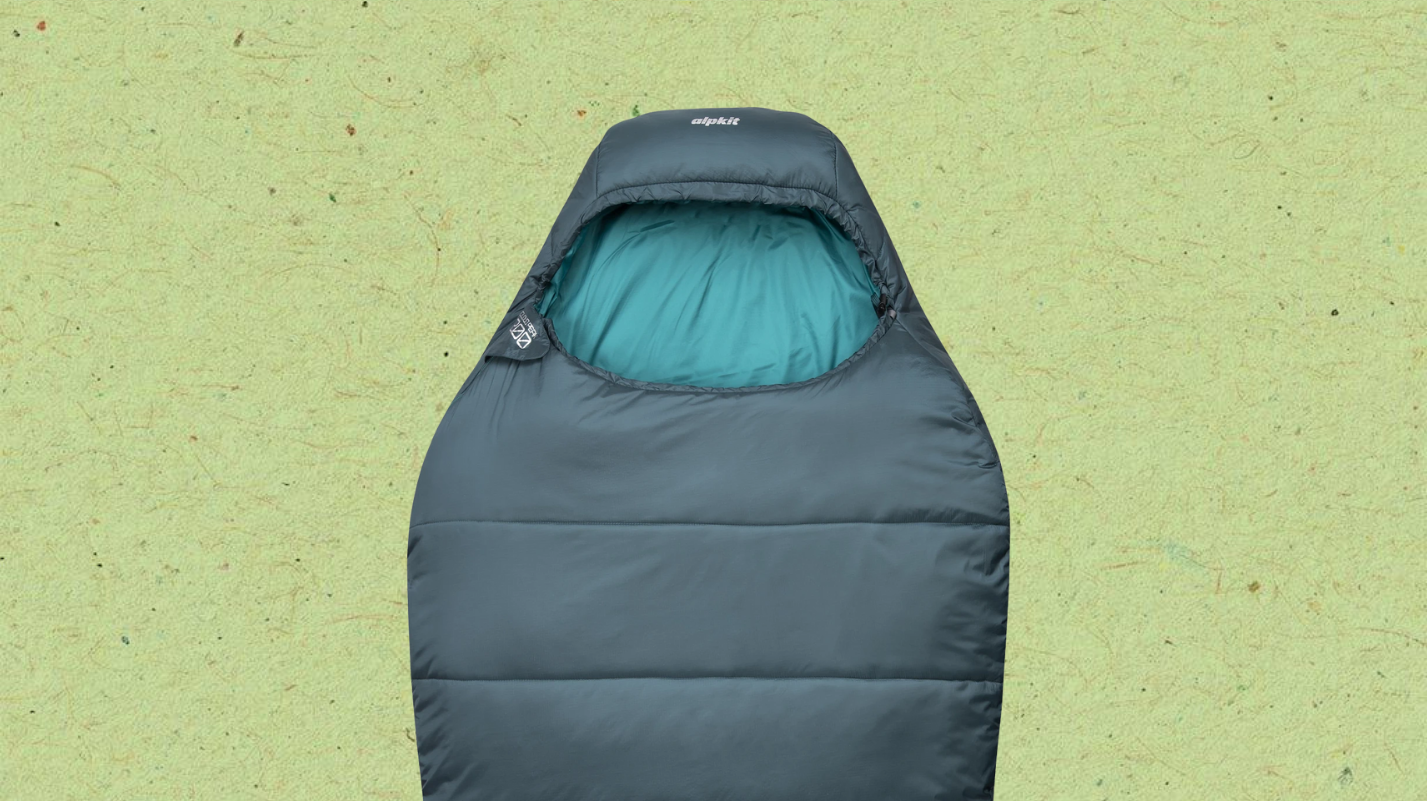 Season rating: 2
Filling: Synthetic
Weight: 1.23 kg
Alpkit's Cloud Peak range are another entry level sleeping bag series. Designed for "soggy" conditions, like bivvying, this would make a good bikepacking sleeping bag. Not ultralight, but easily sized to fit in a pannier. There are sleeping bags in the range from one to four seasons, made from easy care and hardwearing materials.
4. Sea to Summit Spark SpII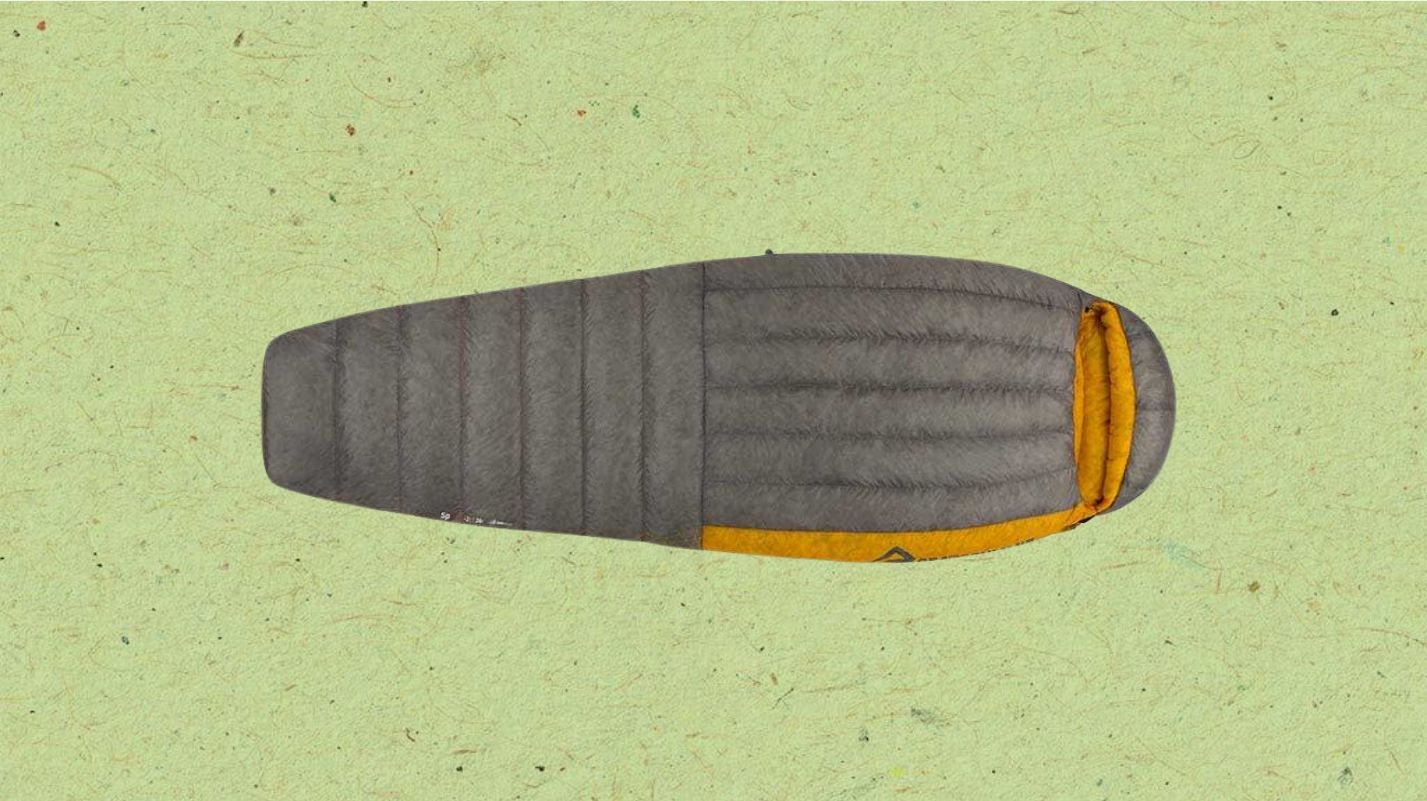 Season rating: 3
Filling: Down
Weight: 0.5kg
If you're looking for a lightweight sleeping bag, the Sea to Summit Spark SpII is very light for a three season sleeping bag. Going down to -2°C, you'll be covered on even cold nights, without weighing down your backpack. The down inside is treated to be water repellant. The Spark Series spans everything from a winter expedition bag to an ultralight liner. Sea to Summit do make women's specific fit sleeping bags, but not in the Spark range.
5. Mountain Equipment Helium Solo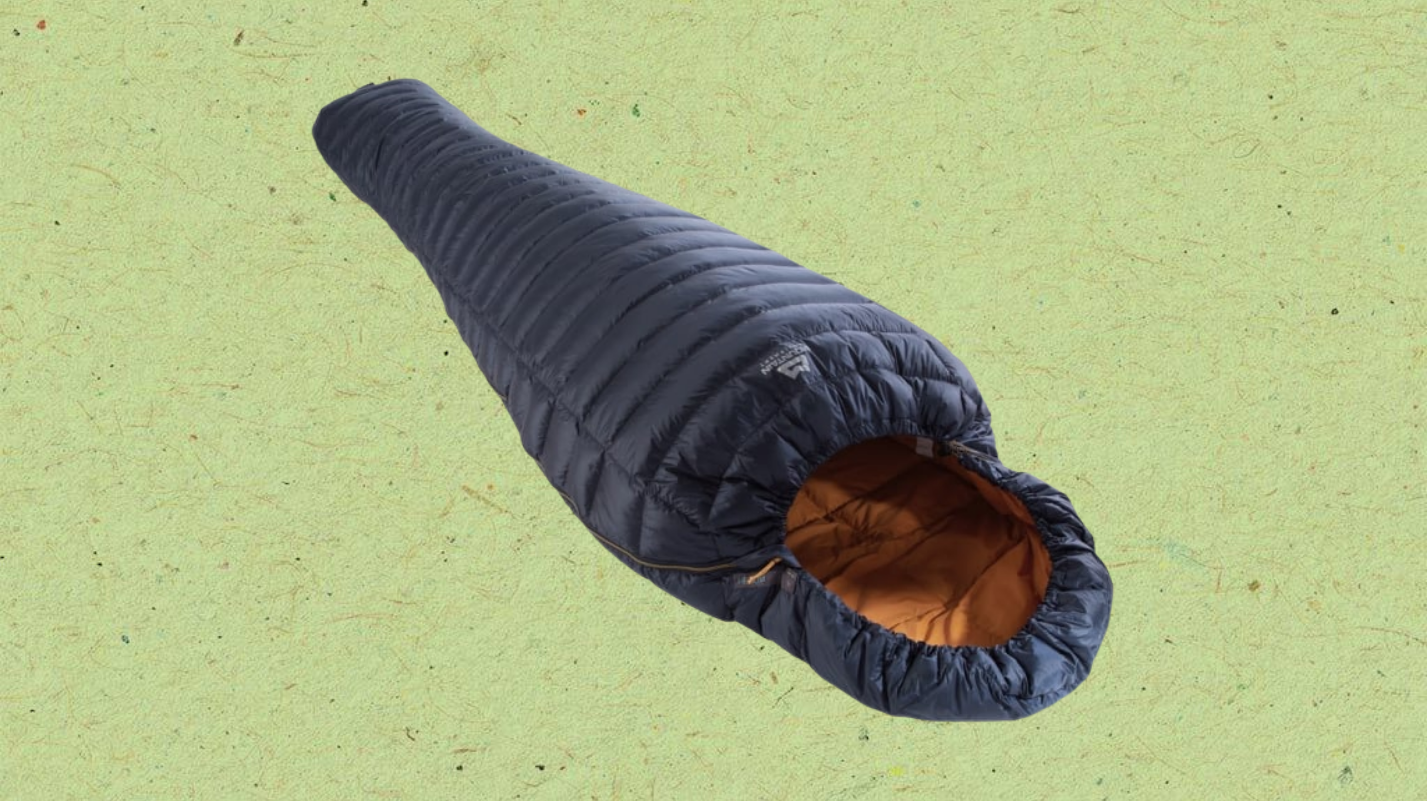 Season rating: 1
Filling: Down
Weight: 0.4kg
Although this is an ultralight sleeping bag, it's also only 1 season - designed for summer weather or a rather miserable night. Luckily the Mountain Equipment Helium series ranges from one season up to a solid four season bag, as well as a lightweight quilt. All of their bags come in a women's version and in XXL, which adds width and length. Mountain Equipment don't skimp on features, but they also don't believe in adding water repellency to their down fill, so be careful to keep it dry.
6. Snugpak Softie Antarctica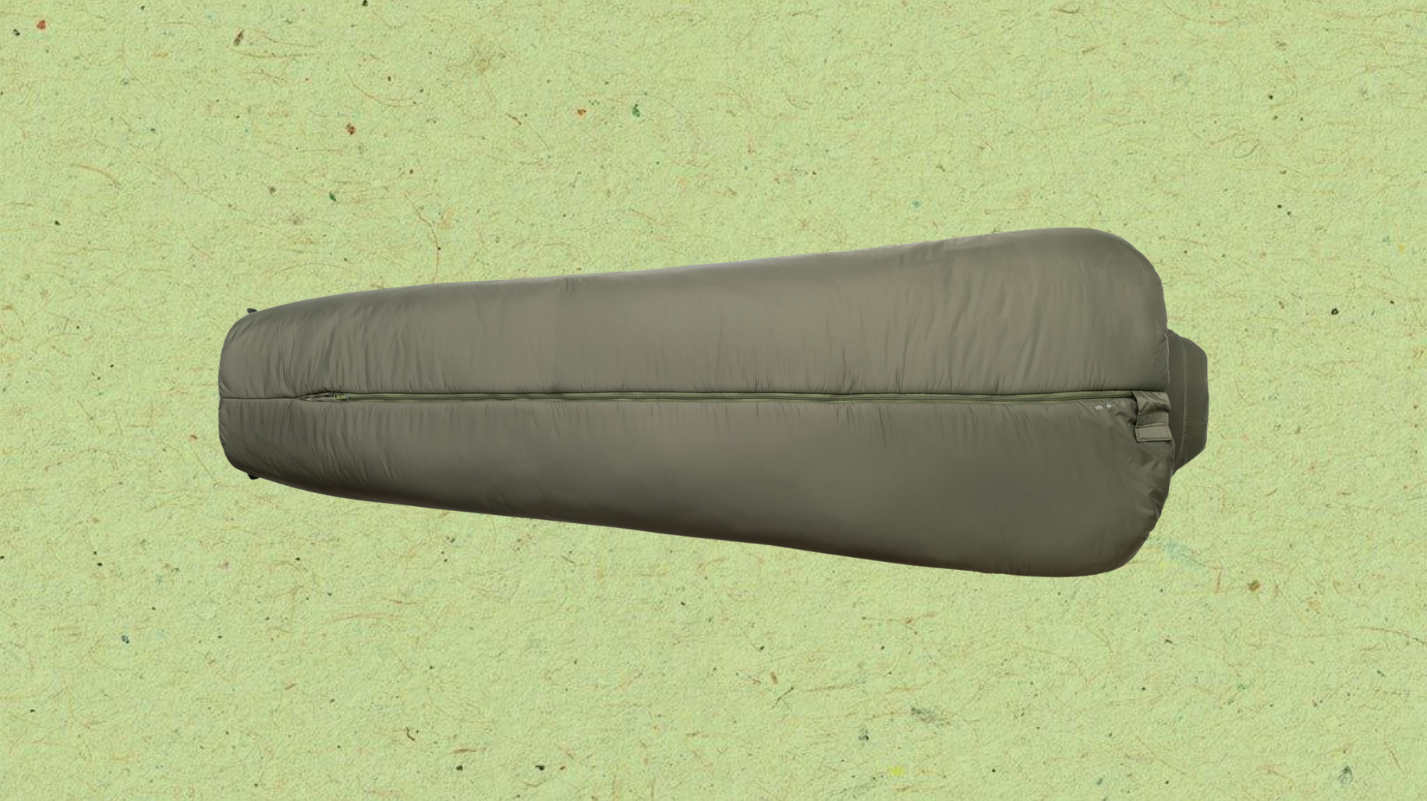 Season rating: 5
Filling: Synthetic
Weight: 3 kg
The clue's in the name, this is an extreme cold sleeping bag. Designed for taking a nap in the polar regions, or other unpleasantly cold parts of the world, the Snugpak Softie Antartica is most extreme sleeping bag in the Softie range. Plus if you like the range, you can get a Softie bag with a comfort rating roughly every 5 degrees down from 5°C through to -30°C. These UK made bags come in regular and extra long, for people over 6ft 3. Snugpak also do an extra wide sleeping bag range.
Now you've got a sleeping bag, all you need is an adventure to test it out on. Take a look at our adventure holidays for a little inspiration.