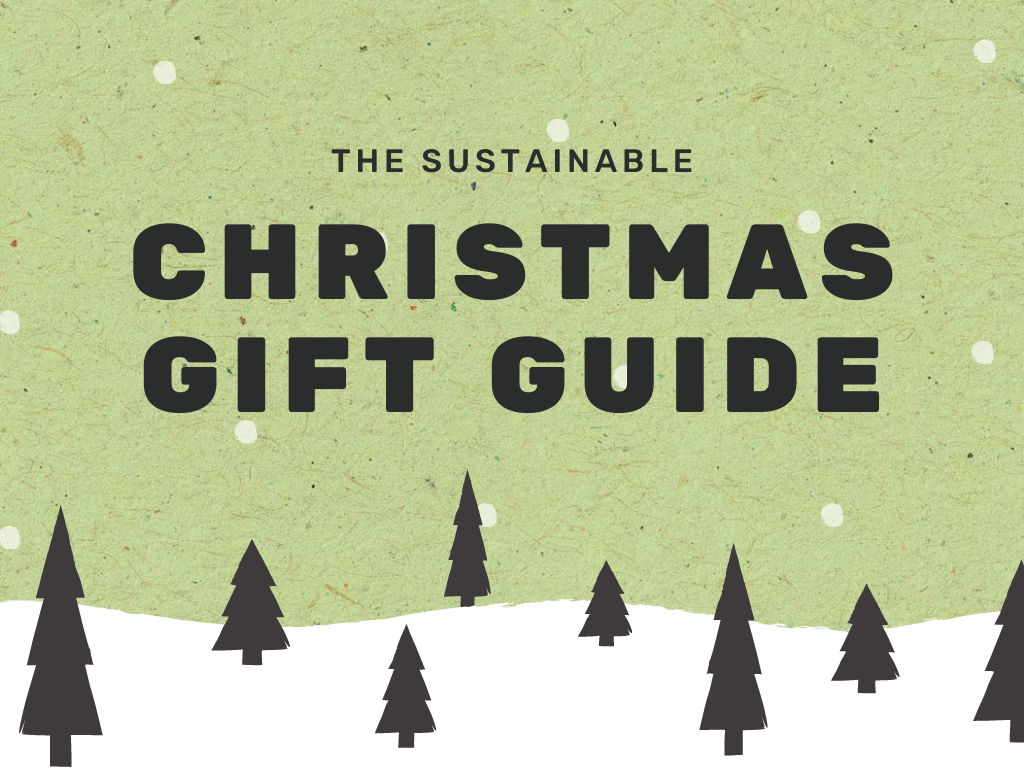 Christmas is a time for giving, but it's also important that we remember our sustainable values as we go into that time. Outdoor gear has been getting more and more sustainable over the past few years, but of course, the most sustainable way to get into the outdoors is just to use whatever gear you've already got – and to make it last as long as you possibly can. Before you get a new piece of gear, or before you buy one for someone else, you should think about the implications of doing so. Do they need it and will they wear it? Could a re-waterproofing or fix job actually make a beloved down jacket last a few years longer than you'd initially thought? Maybe!
Naturally though, it's still nice to give a gift on Christmas. So, we've picked out a bunch of sustainable gift ideas we like at varying price points, for the hiking buddy in your life – and remember, we do Much Better gift cards and an awful lot of great adventures.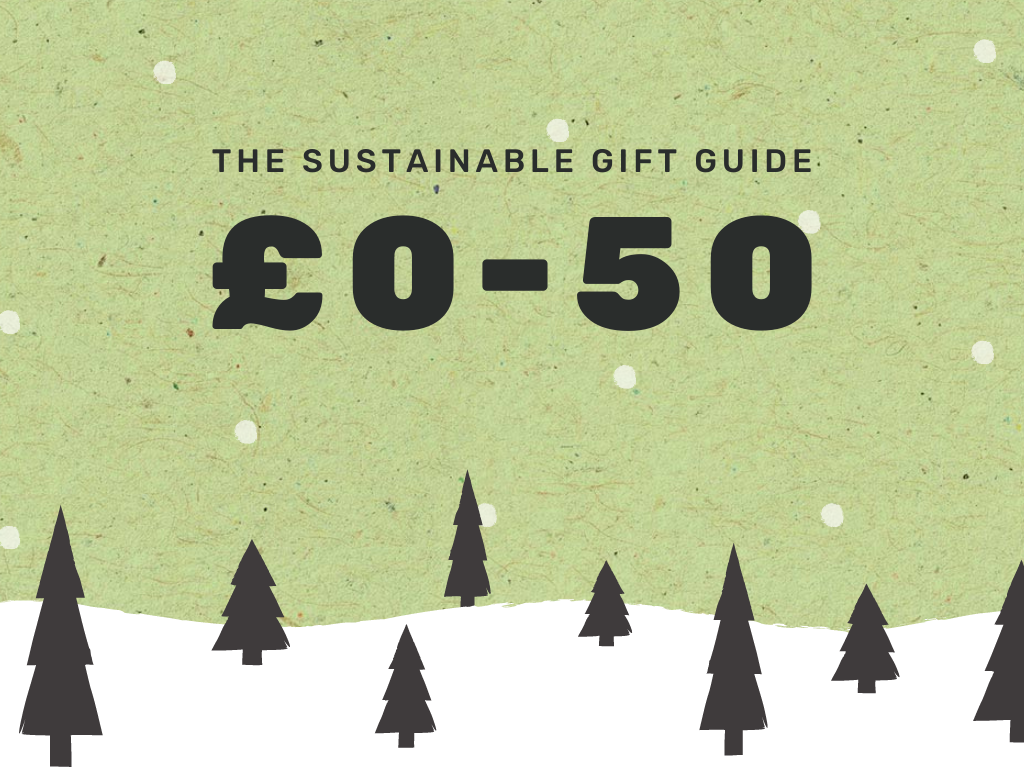 The Flightless Traveller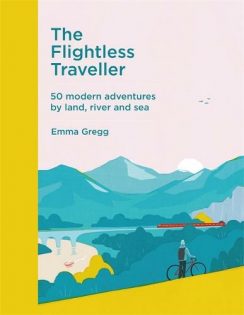 A big beautiful hardback from award-winning travel writer Emma Gregg, The Flightless Traveller is a book of pure, sustainable wanderlust. This book explores the idea of what counts as sustainable tourism, calculating the true cost of tourism and applies imagination to exploring the world flight free. Then it gets into the lust stuff: 50 adventures dreamed up by land, river and sea, around the world and flight free. It's full of beautiful imagery and easily-digestible guides that will get your blood pumping.
Price: from £15.99 | Bookshop.org (Support Local Bookshops!) | Waterstones | Amazon
Hydro Flask Timberline Limited Edition 621ml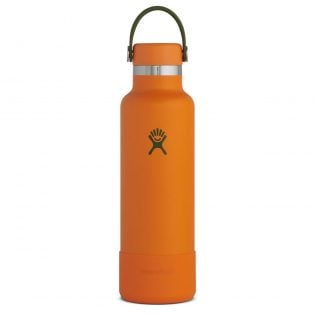 A decent water bottle is essential for any budding adventurer. Without one you'll find yourself scrambling around for old plastic bottles or buying a new from the shop which is a big no-no. Hydroflask take that eco-vibe one step further. Their products are BPA-Free and Phthalate-Free and they're fantastic for keeping hot things hot and cold things cold. They also come with a lifetime warranty. Their gear comes in a variety of prices and sizes, so have a look round their site and see what suits you or your hiking buddy best. We love the campfire colours on this Timberline limited edition though!
Price: from £39.95 | Hydro Flask
The Less Waste, No Fuss Kitchen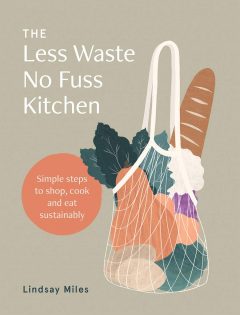 Over one third of all food produced globally goes to waste. If that stat terrifies you, then consider author Lindsay Miles point – our kitchens are ground zero when it comes to food waste, excess packaging and confusing ethical choices. Miles explores all of the above in this delightful book which is more than just a cookbook – it's a zero waste guide to life.
Price: from £9.79 | Bookshop.org (Support Local Bookshops!) | Waterstones | Amazon
Jack Wolfskin Echo Women Fleece Jumper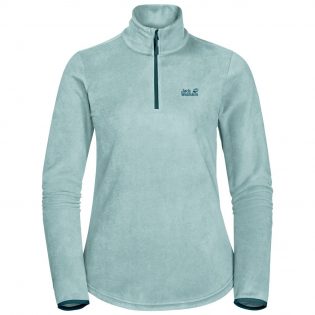 Jack Wolfskin uses recycled PET bottles in their materials, like fleeces, synthetic fibre filling and outer hardshell and softshell fabrics. This Echo fleece is made entirely of recycled materials. It's got the Green Button tick – a German Government green seal of approval setting out mandatory requirements to protect people and the environment in the textile process, and… well, it just looks real nice too, right?
Price: £45 | Jack Wolfskin Women's | Jack Wolfskin Men's
Patagonia Recycled Wool Cap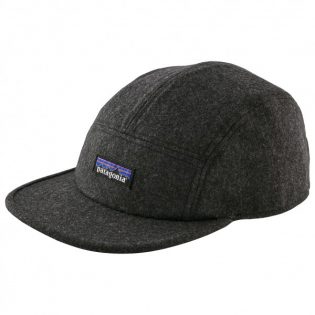 Well known for their outdoor ethos and activism, outdoor experts Patagonia also make super stylish gear. This classic five-panel cap is made of a blend of 60% recycled wool, 30% recycled polyester and 10% recycled nylon that repels water, insulates when wet and is moisture-wicking and breathable. Sounds like something we'd like to sit on our heads for sure.
Price: £39.99 | Alpine Trek
Heroes – Women in Snowboarding
Women's snowboarding has developed incredibly over the last decade but there is a lack of photography of the top shredders involved. With this book, Jérôme Tanon set out to fix that – journeying across the world to make up for the missing action. Equipped with his Pentax 6×7 analogue camera, he has travelled from France to Austria, Switzerland, Canada, the USA and Finland. On the way, he has photographed snowboard legends like Annie Boulanger, Marie-France Roy, Robin Van Gyn, Desiree Melancon and Anna Gasser. He has documented the private sessions on slopes, in the park, in the backcountry and at urban spots – and gathered them in this book.
Price: £41 | Blue Tomato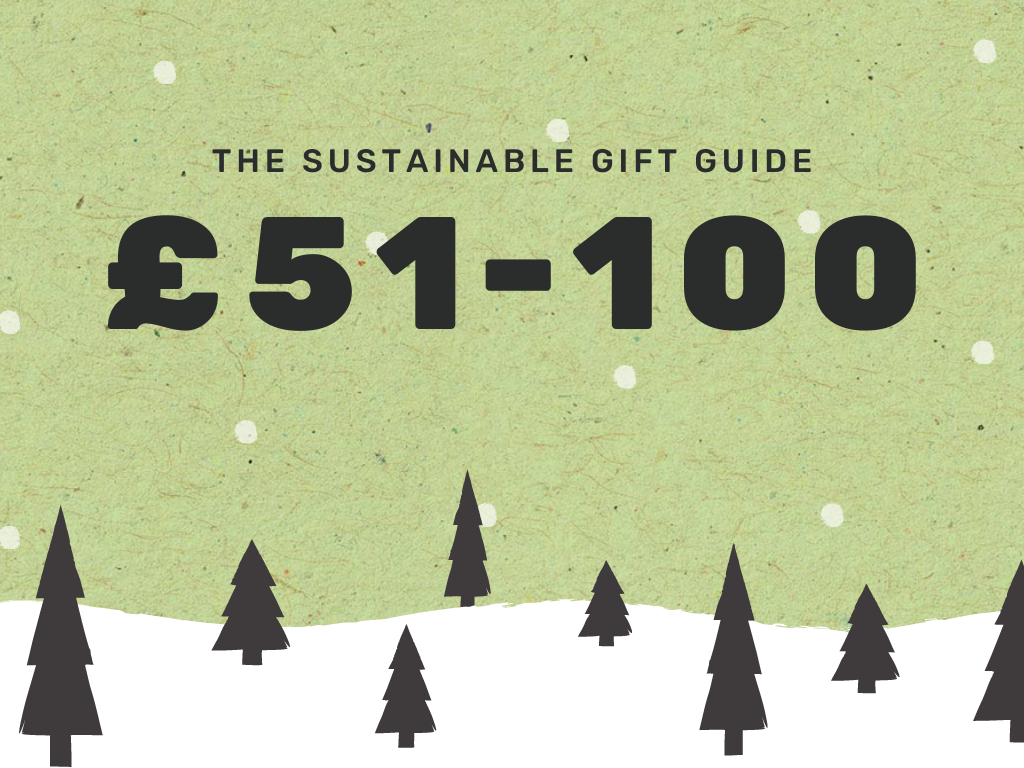 Picture Millas Crew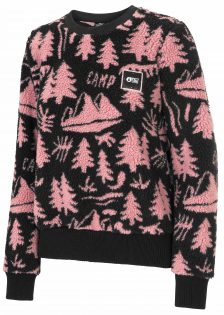 Picture are an awesome snow-focused brand with a big focus on the outdoors. 92% of all cotton they use is organic, 69% of their polyester comes from recycled bottles, they look at creating new technical fabrics from plants to wipe out petroleum-based materials and their water repellent is PFC free. Picture have an impressive commitment to being kind to the environment, and their stuff works well on the mountains too. That said, we mostly picked out this jumper because it looks super warm, and we love the design. We're suckers for a mountain.
Price: €99 | Picture
Waes 1982 Vegan Celeste Blue Trainer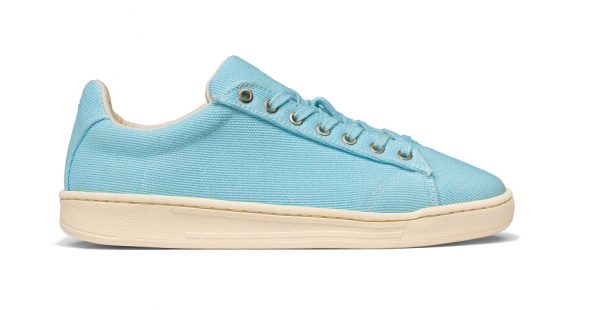 In a typical pair of eco shoes, less than 30% of the 'rubber' will actually be rubber, and 70% of the sole will be a form of artificial plastic, say Waes. Their shoes have 0% plastic. Their natural rubber is compostable and self-reinforcing, combining more abrasion resistance and flexibility than the synthetic rubber used in 99.9% of footwear. The soles are carbon positive and they use organic cotton too. These are more for the high street than the trails of course, but Waes are reimagining footwear, and we like what we see.
Price: from £99 | Waes
Patagonia Fjord Flannel Shirt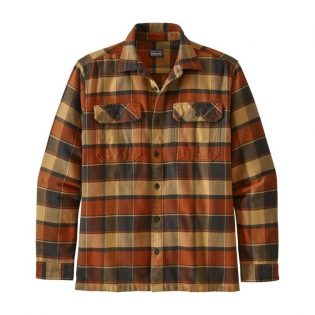 The Fjord Flannel is just exactly what you want from an outdoor shirt. It's checkered, it's big, it's warm, it's super comfy and it makes you look a bit like a lumberjack. Need we say more? A heavyweight shirt made with 100% organic cotton, this is something that if you gift, you'll probably be looking at on the recipient for years. An absolute beauty of a shirt.
Price: from £85 | Cotswold
Osprey Arcane Small Day Rucksack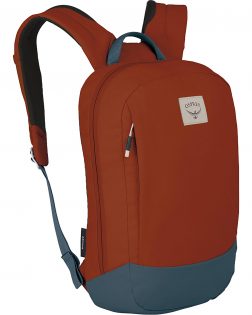 A well-made, fully-recycled and sustainable rucksack with a laptop sleeve inside, the Osprey Arcane is the perfect daypack for heading out to the coffee shop, or going on a hike up the hills. The 500D Bluesign Recycled Polyester pack is durable and the metal components (favoured over plastic) are long-lasting. It's also PFC free. Bosh.
Price: from £63 | Cotswold | Amazon
Planks Sticks Double Hoodie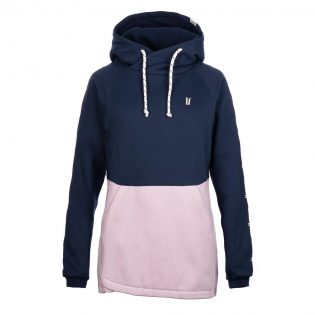 Planks are a UK-based ski brand who make gear that you'll want to wear frankly everywhere. They use recycled materials to make their gear, and it's stuff that can handle the windiest, wettest days on the mountain, or just keep you warm while you're kicking about town. We can attest to that fact, as we spent roughly half the year wearing their jackets.
Price: £59.99 | Women's Hoodie | Men's Hoodie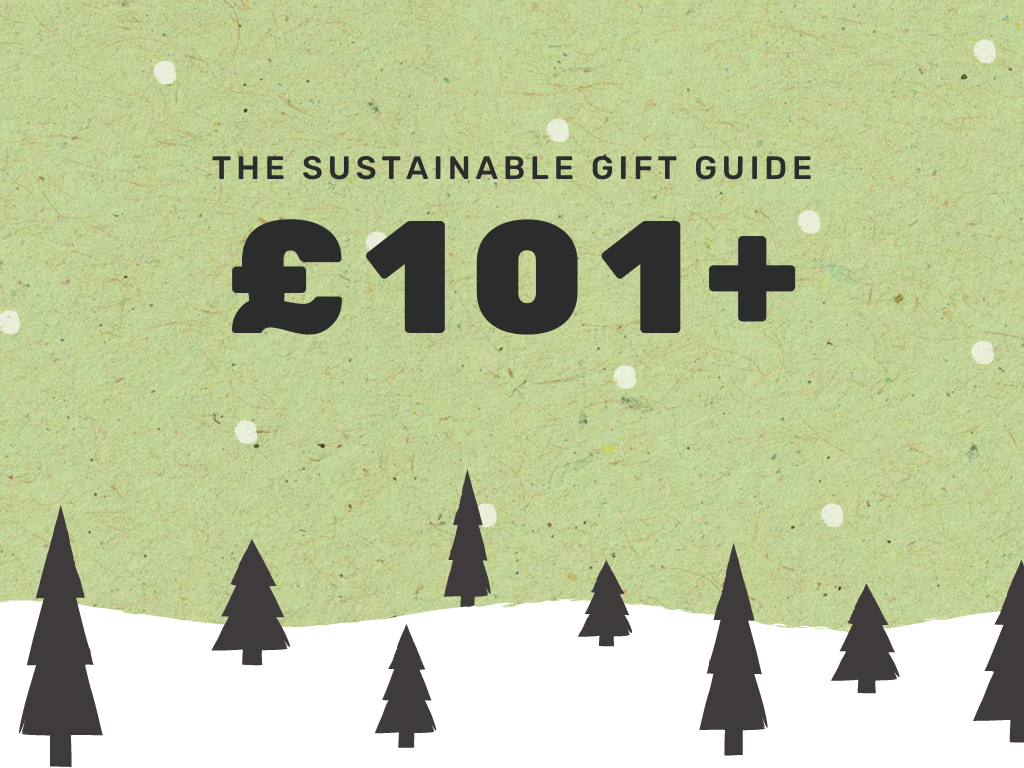 BioLite Camping Stove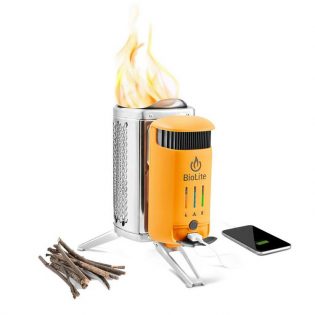 Innovation is the name of the game when it comes to getting sustainable in the outdoors, and BioLite have done exactly that with their camping stoves. Fuelled entirely by organic materials you can find kicking around your campsite, the BioLite 2 stove will not only heat up those horrid super noodles you've brought along without any fuel canisters, it'll charge your phone while it does it. Not bad, eh?
Price: from £105 | Millets | Blacks
Helly Hansen Odin Mountain Infinity Shell Jacket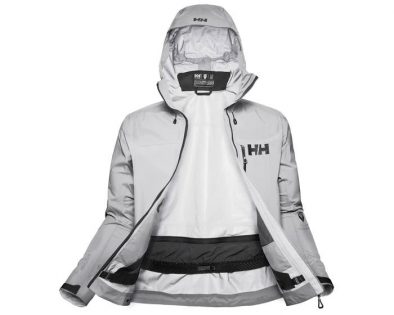 The Odin Mountain Infinity shell from Helly Hansen sets a new standard for responsible, waterproof and breathable gear. Built from three-layer fabric, the jacket offers inherent durable water repellency without chemicals. As windproof, waterproof, breathable and durable as it gets, and super lightweight, it's safe to say this is one of the most impressive shells on the market right now.
Price: £600 | Helly Hansen
Adidas Terrex Two Parley Trail Shoes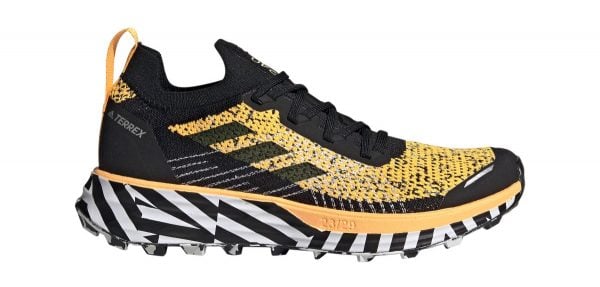 Adidas Terrex have made big waves in the outdoor world since they got started, and their shoewear might just be the peak of their product line. We love their Terrex Freehiker boots for comfort during big days on the mountain, and their Adidas Terrex Two Parley shoes are just as good a pick for days when you're out trail running. They've got serious grip, long-lasting comfort and the Primeknit upper of the Two Parley features up-cycled plastic waste, intercepted on remote beaches, coastal communities and shorelines, preventing it from floating our oceans.
Price: £130 | Adidas
Millican Fraser the Rucksack 32L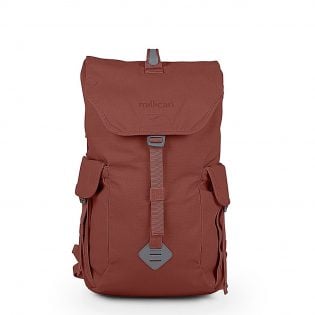 A bag put through its paces by this writer both on the mountain and in the city, the Millican Fraser is, frankly, superb. Seriously. I'd happily sleep wearing this backpack if there wouldn't be social stigmas around doing such a thing. The Fraser 32L not only has an abundance of space inside the main compartment, the side pockets are super roomy, there are suppression straps for those pockets, and the padding makes it super comfortable to wear. Adjustable straps help get your fit just right and the hip belt is removable for when you're not in the mountains.
The bag is made from a few panels of weatherproof bionic canvas, 65% recycled and 30% stronger than regular canvas. All the hardware is lightweight aluminium, there's no plastic.
Price: £155 | Millican
Vaude Manukau Jacket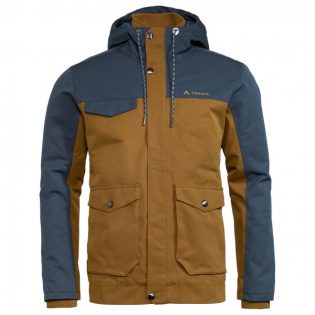 The Manukau Jacket is a good looking top layer, and it's super practical as well. The jacket features Primaloft Black insulation, eco-friendly and made from recycled materials. It'll keep you warm for sure, and wind and water repellent guarantees optimum protection from rain and snow. The coat also remains breathable in all conditions. The jacket is also made with Eco Finish, an environmentally friendly water-repellent finish without fluorocarbons.
Price: £219.95 | Alpine Trek
This article contains affiliate links. Which basically means we make a little commission if you click through and buy something. It doesn't cost you anything, and it just means we can do more good things in good places. More info here.