Much Better Tester, Ryan Birnie, went to scope out our SUP trip on the Wild Ring of Kerry. He returned with a tan, a pocketful of photos and some words to go with.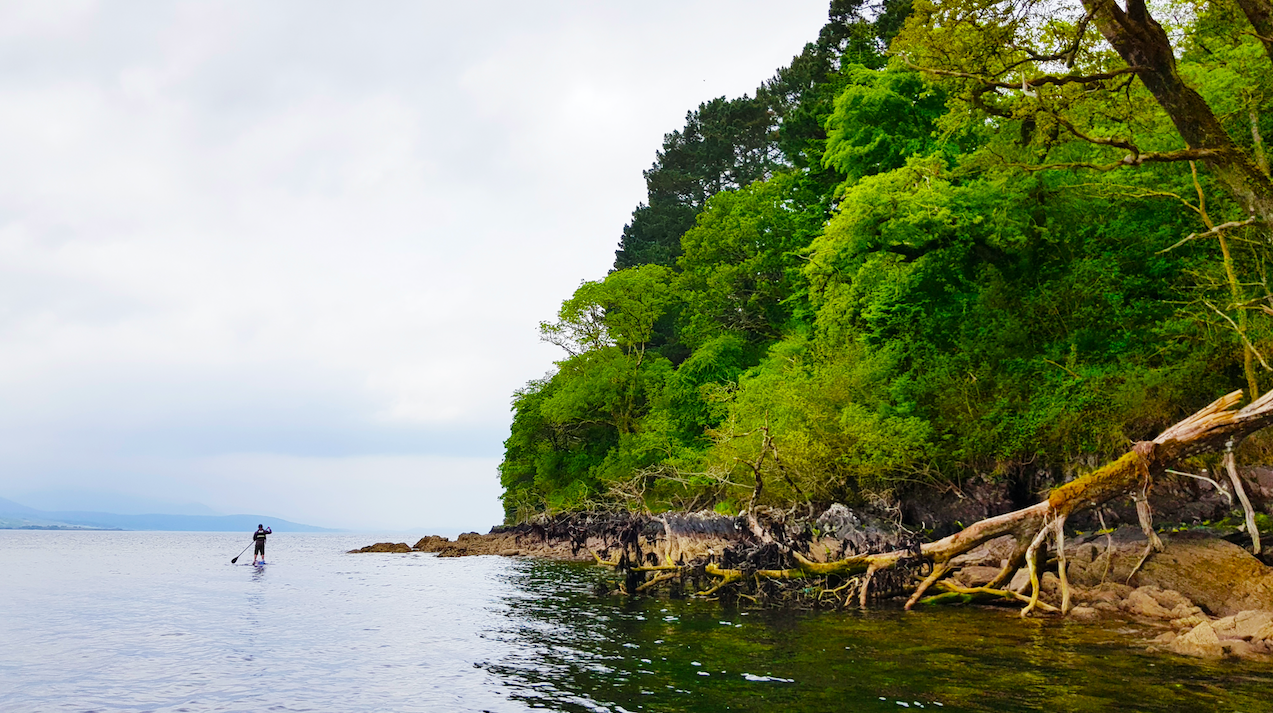 It all started how any good trip to Ireland should… with a pint of Guinness. Ed, my guide, took me to a great little pub, which in its earlier days doubled up as a barber shop. You can still sit in the barber's chair but unfortunately, you can't get a haircut. After a quick pint, it was time to get away from civilisation and out into the wild.
We made our way down to the waterfront, the smell of Irish stew in the air. Luckily, the stew we could smell was ours for dinner. My other guide for the trip was Ed's partner, Oona. She welcomed us to camp as we arrived.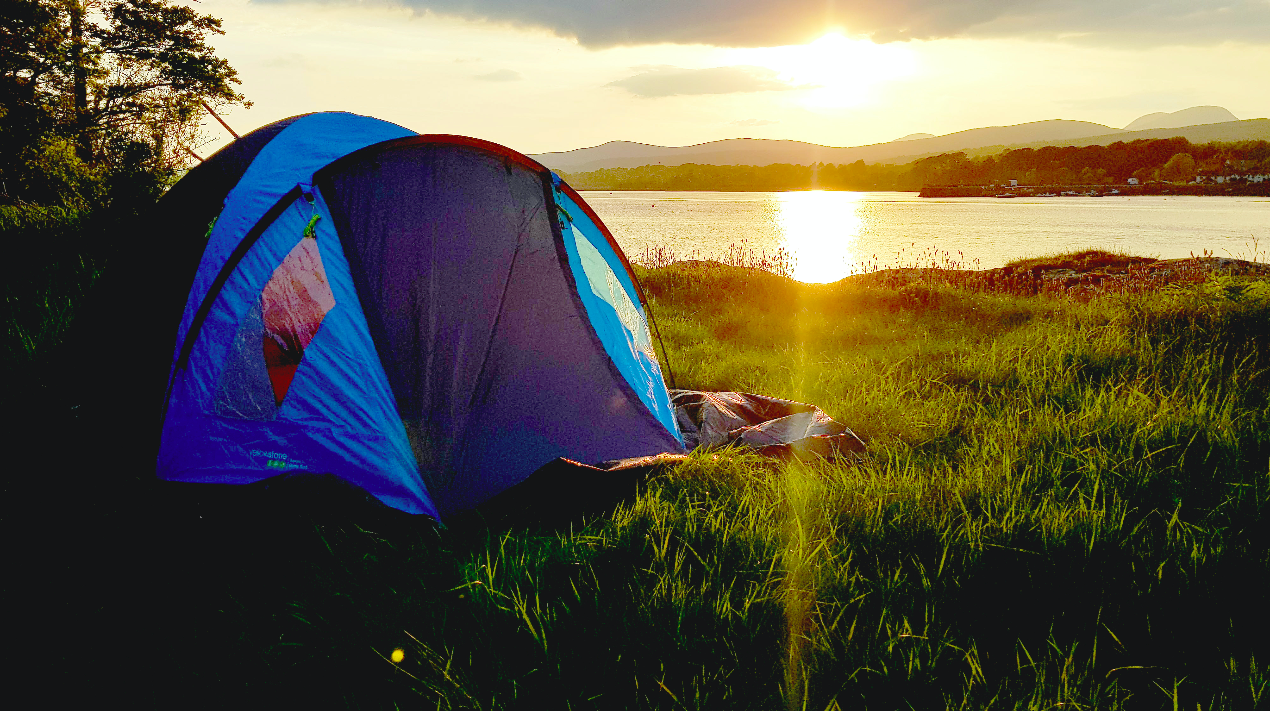 We were soon digging into our dinner and I can't stress enough just how good this stew was. Having been made from local ingredients and cooked on the campfire added to the taste.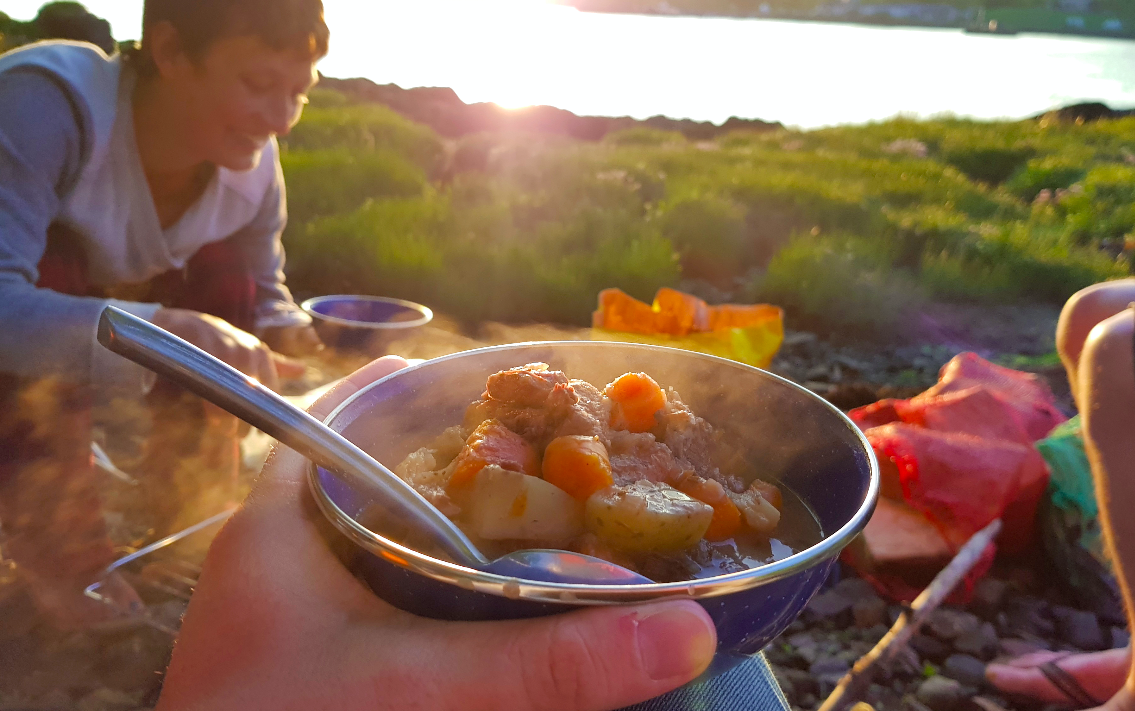 The sun started to set and we decided to have a quick paddle along the bay, the water was silky and smooth as the sun set behind the mountains. We paddled back to camp, swapping stories and toasting marshmallows around the fire for the rest of the night.
We woke in the morning ready for the challenge ahead, a 40km paddle around Kenmare Bay. A truly wild part of Ireland where whales, basking sharks, dolphins, seals, sea eagles, wild goats, otters and a whole plethora of other wildlife can be seen. Not forgetting Pooka, a Celtic folklore creature able to change shape in the form of a horse, goat, dog or cat. There was one goat that looked at me quite strangely, so who knows.
As we set up for the paddle we were greeted by a seal, probably pretty curious from the smell of our tea brewing.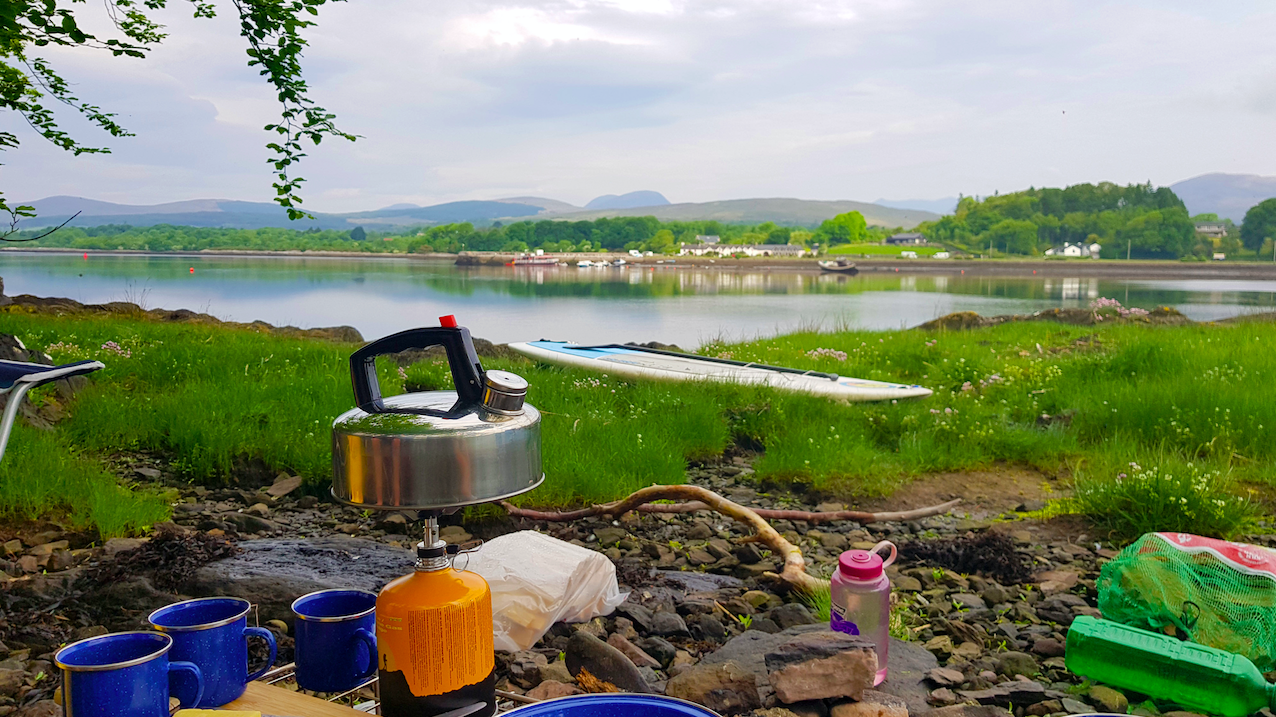 We spent the next three days paddling up Kenmare Bay; exploring inlets, rivers, brackish lakes, waterfalls, castles, ruins and uninhabited islands as we progressed.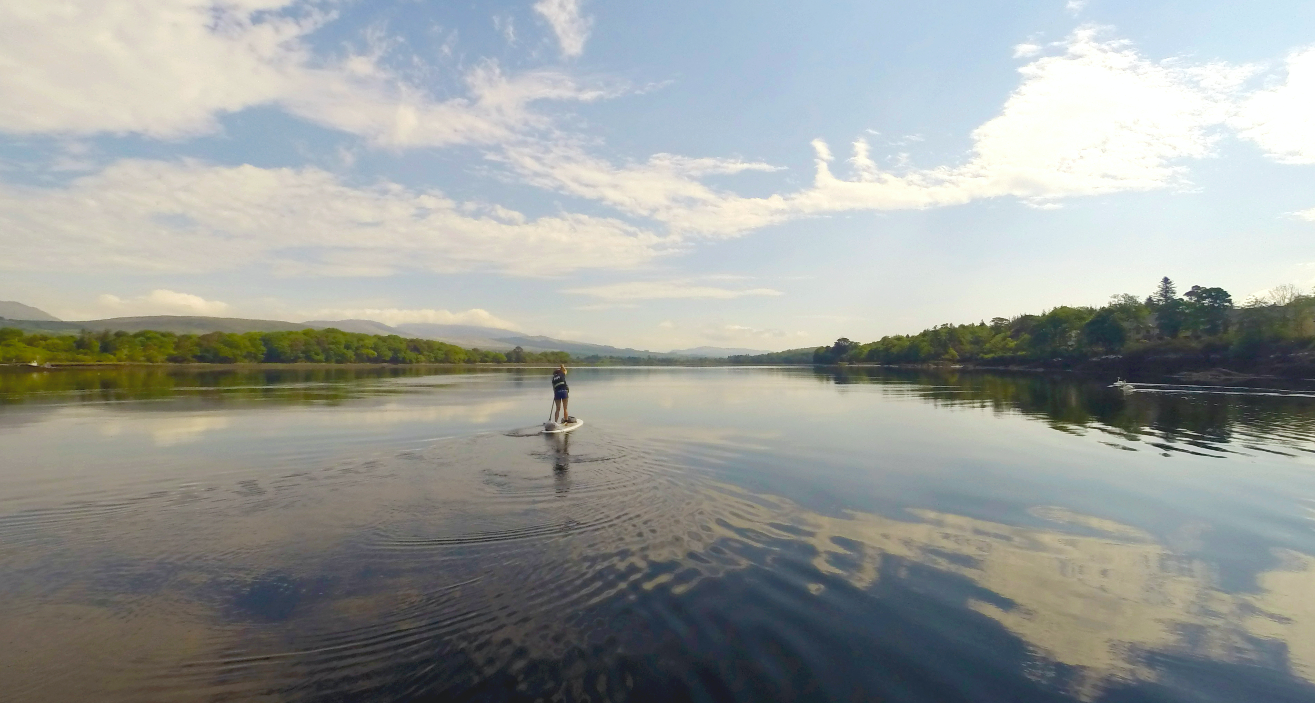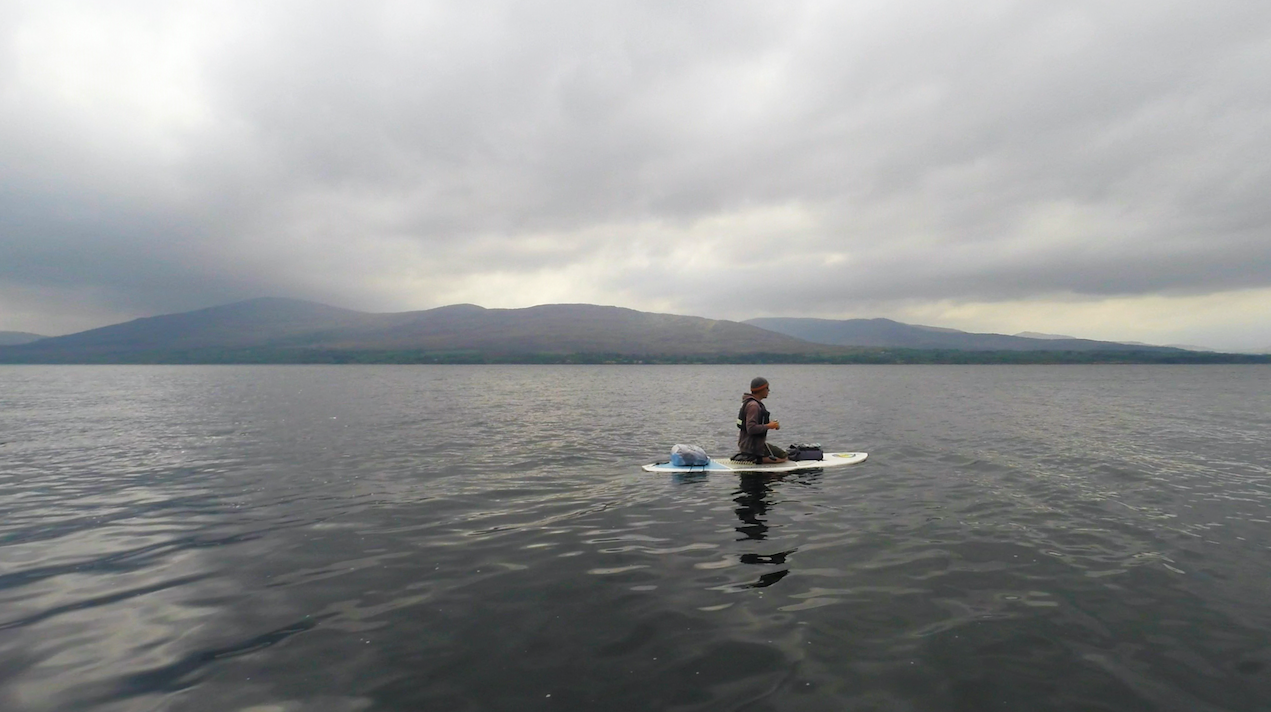 Setting up camps along the way, we were able to stay in a variety of settings. One camp location was an area of woodland next to a brackish lake where otters had set up camp too. The lake is home to over one hundred species of fish, the perfect home for a family of otters. Ed and Oona made the best campfire food I've ever had, their camp cooking skills were really quite impressive. One night we had locally caught mussels in a white wine and cream sauce, with freshly baked bread to soak it all up.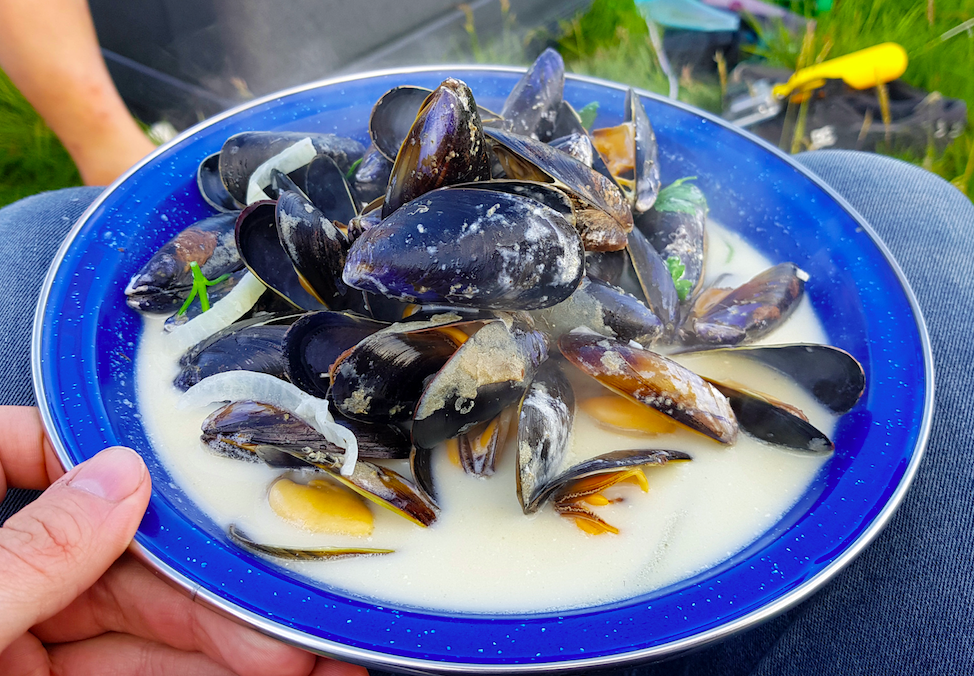 As we approached the end of the 40km paddle, I honestly didn't want it to end. It had truly been a wild few days away from the hustle and bustle of the life that I know all to well.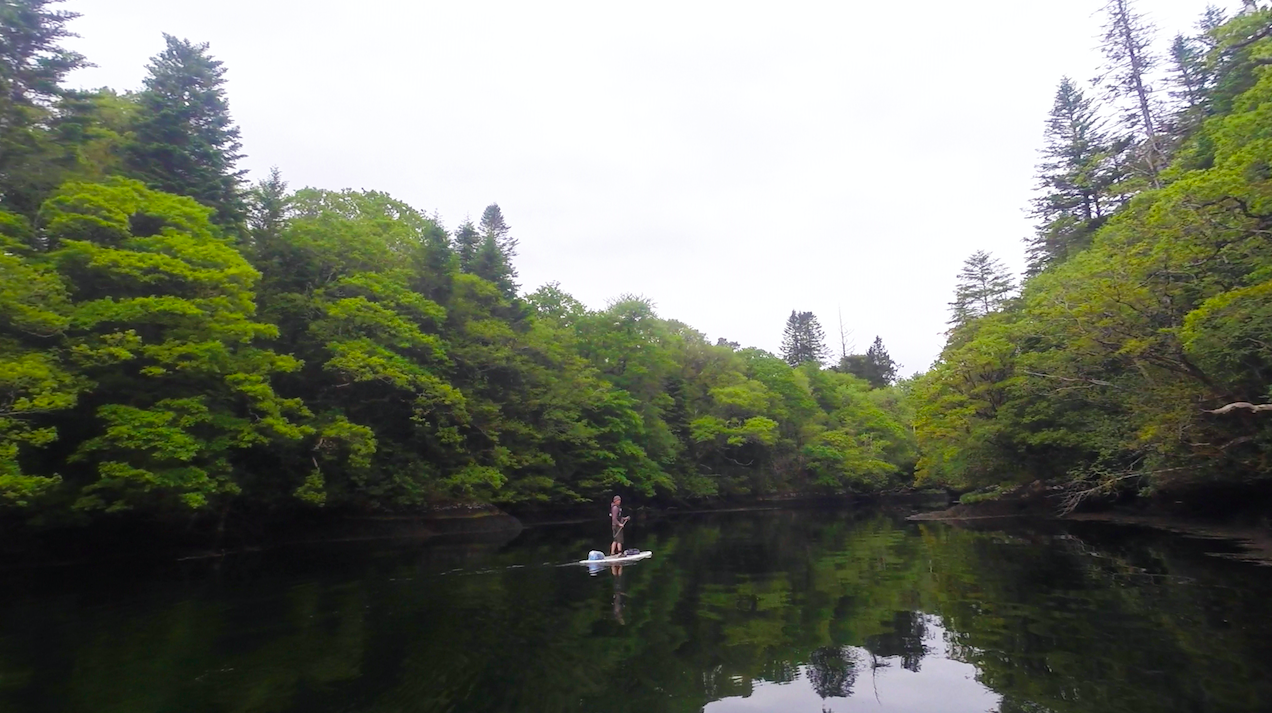 My love for the outdoors fell deeper thanks to an island full of nature, folklore, great food, amazing people and a way of life that seems to be forgotten in the lives that most of us live today.
If you've booked two or more adventures, you'll be eligible to apply to become an adventure tester. You'll be tasked with scoping out new trips at a heavily discounted rate.
If you'd like to be considered, in 200 words, explain why you would be a good adventure tester to [email protected] and we'll consider your application.
For more adventure on your feed, follow Ryan on Instagram.
*All photo credit: Ryan Birnie