We all love an adventure right? But for some, only a challenge that pushes them to their gut-busting limits and pitches them against the most demanding conditions on the planet will do.
Our tough adventures collection does that and then some. These are our most formidable adventures and to beat them you'll need to be super fit, have some previous experience, and a strong mental attitude. These trips may well involve the use of some technical equipment you may or may not have used before, and will push you into wilder, more remote and harsh conditions. However, when you finally defeat them, no one can doubt your achievement, least of all you.
So if the ultimate challenge sounds like your kind of holiday, then here are three of the biggest weekend adventures out there, all requiring just 1-3 days off work.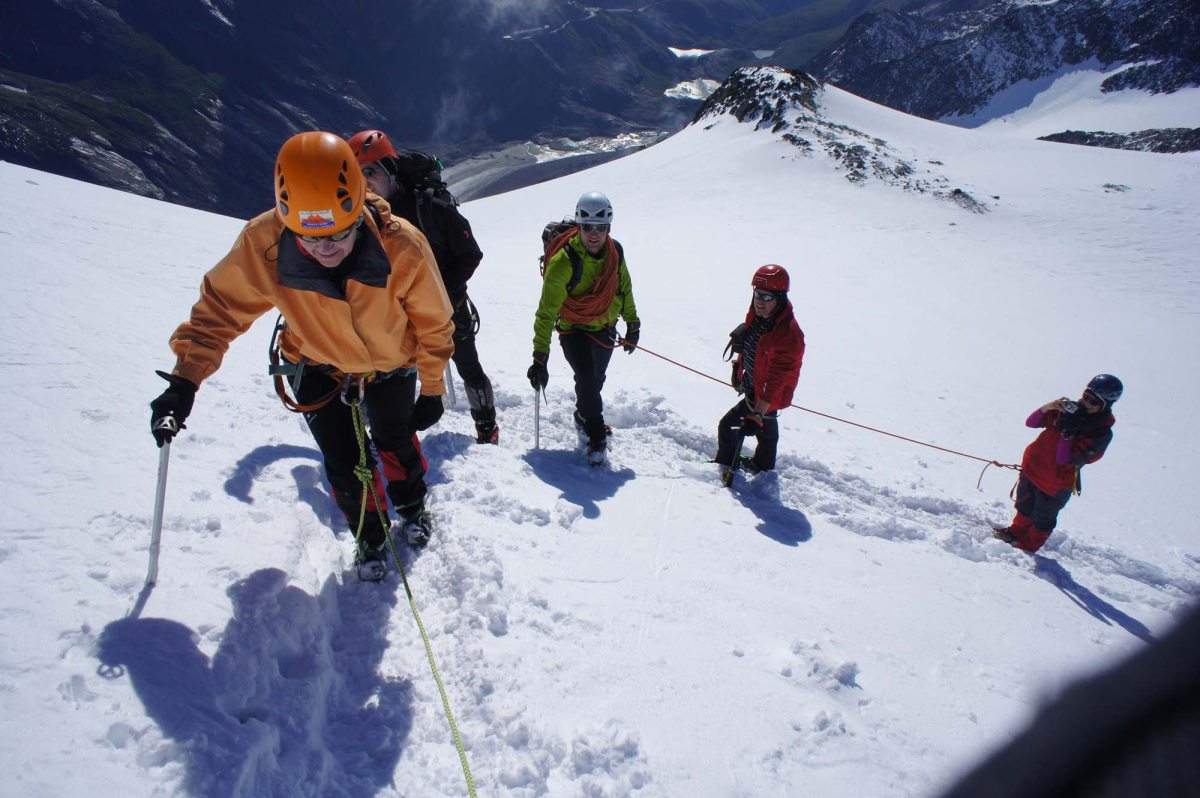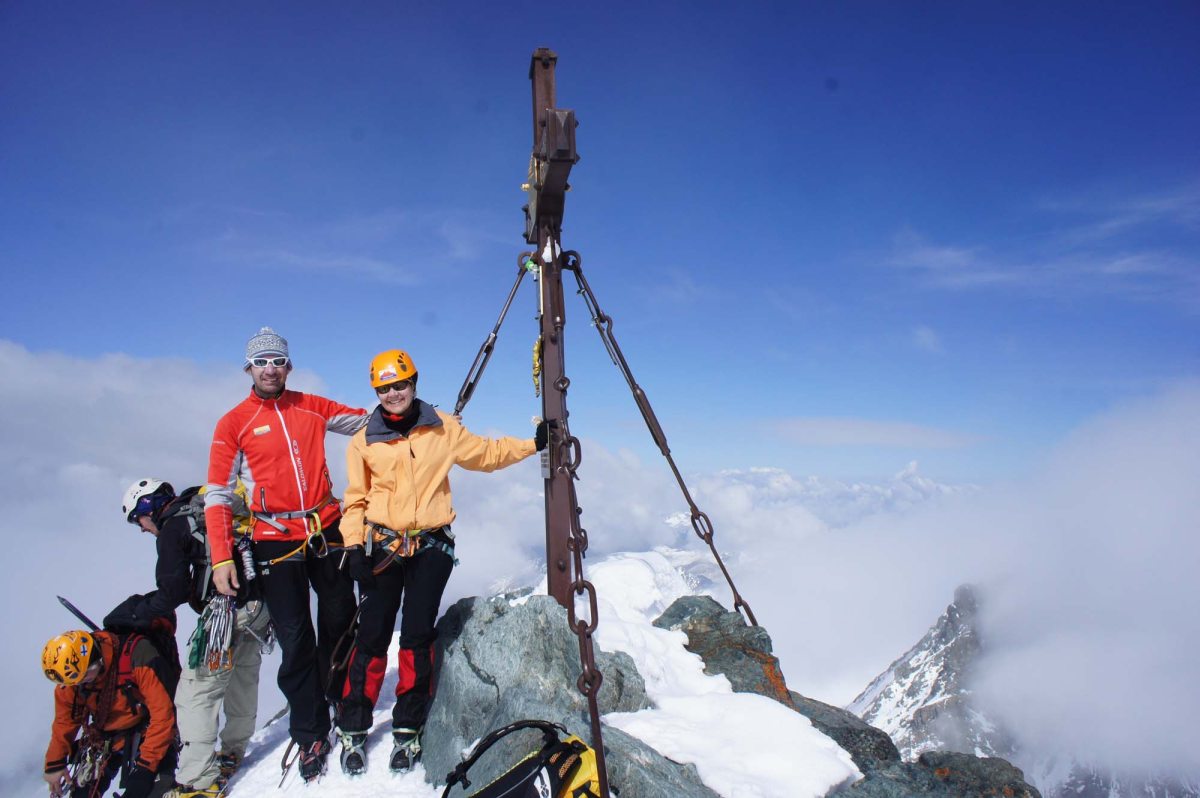 This 3-day hike will pitch you against Mount Grossglockner – the highest peak in Austria – on a route that will see you hike some of the most difficult graded trails in the Alps, cross the ice-fields of the Koednitz-kees glacier and climb a pretty menacing via ferrata. It doesn't end there, on summit day alone you'll rise at dawn to tackle the legendary Mürztalersteig and then descend the gap between two steep ridges using cables, before finally pushing for the top. Hairy stuff, but worth every second.
The destination: Known as the Black Mountain due to the pitch black crystal that's found there, Mount Grossglockner sits at the centre of Austria's largest national park and towers above the Pasterze Glacier, the longest in the eastern Alps.
Don't miss: It's a toss-up between climbing in a group with a maximum of only three people or watching dawn break from the 2,801-metre Stüdl Hut.
What makes it so tough? At 3,798 metres, Mount Grossglockner is one of the big 7 summits in the Alps, but that's only part of the story. You'll also need to factor in rigorous trails, steep gradients and changeable conditions – from hot and sunny, to whiteout snowfall, often in a matter of minutes.
Fitness level: This is not a hike for beginners. You'll need to be an experienced mountain hiker with a good level fitness, and whilst you don't necessarily need to have done any previous rock climbing or glacier travel, it certainly won't hurt.
How to get there: Even getting to this one takes a bit of effort –  but we think it's worth it. The best way is to fly to either Salzburg (Check flights) or Munich (Check flights), then hire a car and drive the 3-4 hours to the start point at Kals.
Days off work: 1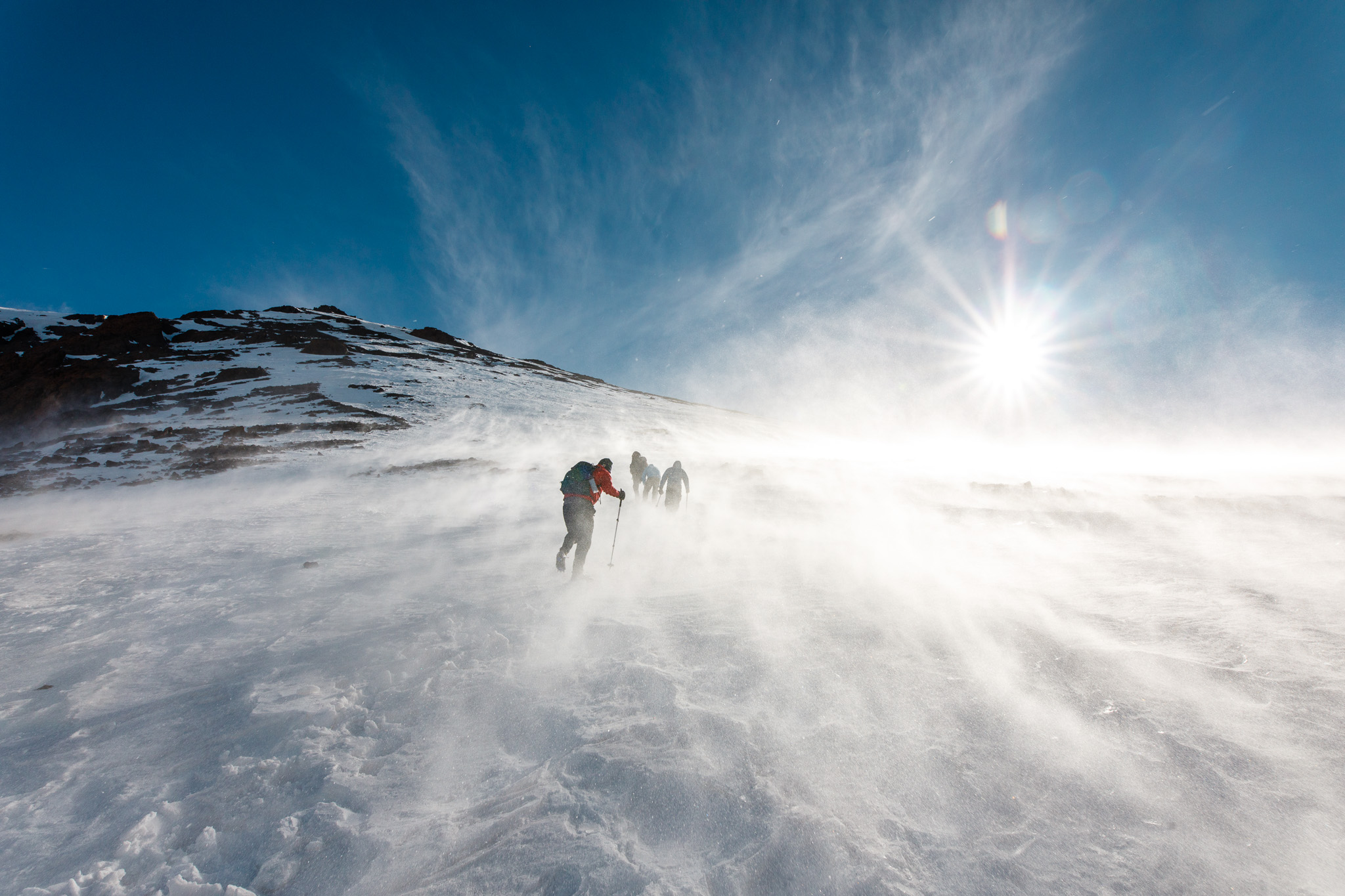 Be prepared for winter conditions – in fact, be prepared for anything – as you grab your ice axe and crampons and hike to the 4,167-metre summit of the highest mountain in North Africa – Mount Toubkal. From the rolling foothills of the Atlas Mountains, you'll ascend through the Toubkal Valley passing villages perched dramatically on the cliff edge, acclimatise to the growing altitude by tackling some of the smaller peaks, then spend the night in a mountain refuge before making the final climb to the top.
The destination: At 4,167 metres, Mount Toubkal is the highest mountain in North Africa, surrounded by the hauntingly beautiful Atlas Mountains with views that on a clear day run all the way to the Sahara.
Don't miss: Arriving at the summit in time for the winter sunrise of a lifetime.
What makes it so tough? Steep slopes, snow, ice, rain, altitude, high winds – take your pick. Even with planning and preparation a fair few people still don't make the summit.
Fitness level: This one will come down to sheer determination as much as it will fitness. You'll need to be capable of hiking for 5-10 hours a day, for 3 days straight, carrying all your food and equipment, as you'll be sleeping in climbers huts with no resupply available.
How to get there: Fly to Menara Airport, Marrakech, where your guide will be waiting for you, and then on to the starting point of the trek itself. Check flights 
Days off work: 3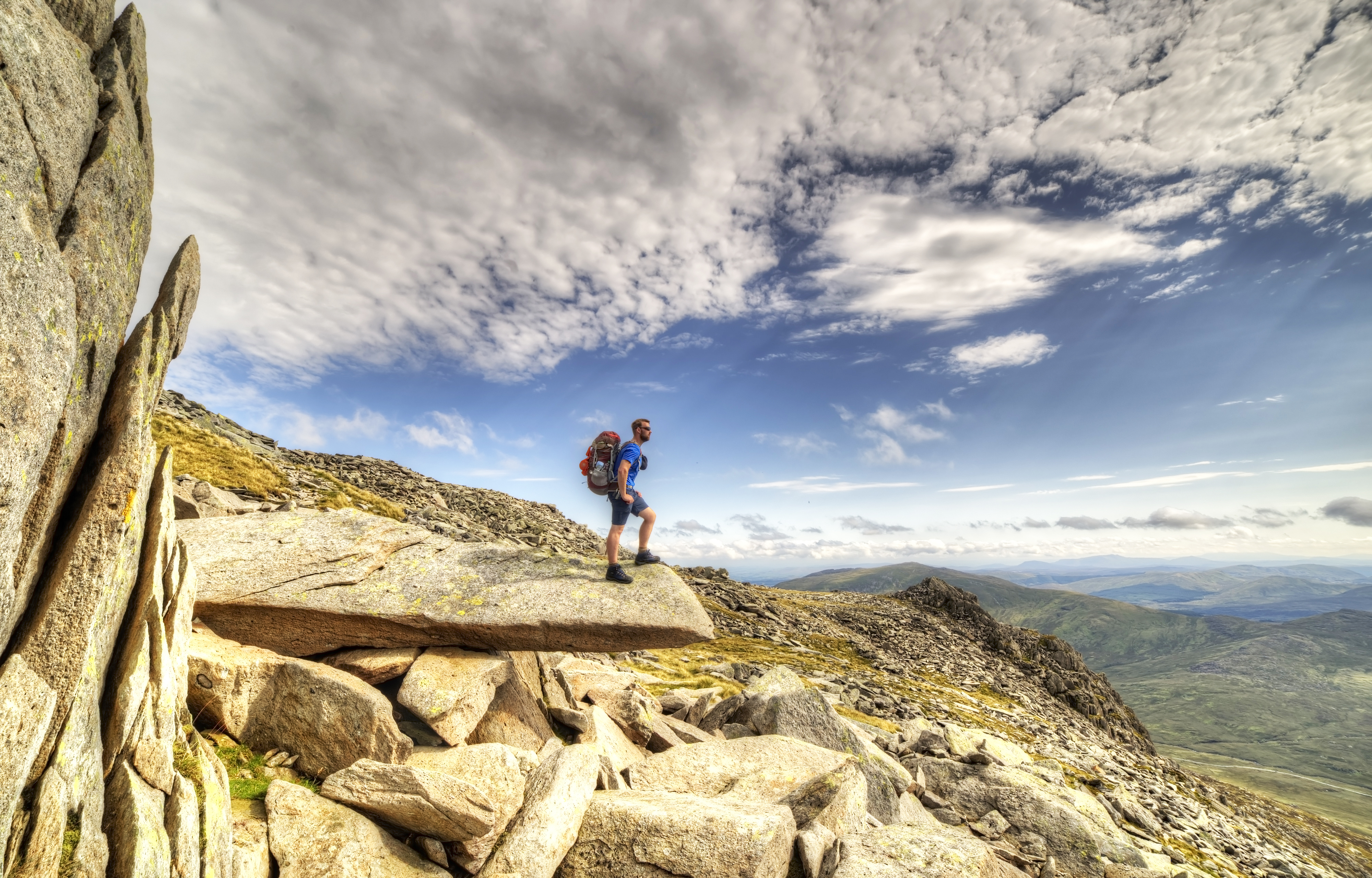 Claim the fifteen highest peaks in Wales in a long weekend, including seven on your first day alone, as you hike, climb and scramble across the Carneddau, Glyders and Snowdon ranges. You'll ascend narrow ridges between peaks in rapid succession, pass Bronze Age monoliths and the rock formation known as the Castle of the Wind, learn to navigate using only a map and compass and cross the beautiful Ogwen Valley, before finishing on the 1,085-metre summit of Mount Snowden itself.
The destination: You'll be hiking in three different mountain ranges; Carneddau is the furthest north and the last remaining home of wild horses in the UK, Glyders features some of the best scrambling in the country, whilst the Snowdon Massif is home to the highest mountain in Wales – Mount Snowdon.
Don't miss: The view from the top of Snowdon. What's that in the distance? Oh, right, that would be Ireland.
What makes it so tough? 15 mountains. 4,000m of altitude gain. One incredible weekend.
Fitness level: This hike is as strenuous as it is unforgettable, so you'll need the ability to hike for up to 9 hours each day, often up steep faces and across rocky passes. Saying that, no previous experience is necessary and your host can provide you with a recommended training program in advance that will help you beat it.
How to get there: Take the train to Bangor Station and then catch a taxi for the last twenty minutes to the town of Caernarfon.
Days off work: 1
Got more time on your hands? Check our entire collection of tough adventures. Not quite feeling it, but still want to push yourself? Our challenging collection should cut the mustard. However, if you're looking for a steadier pace, have a look at our Open-To-All and Active Collections. Much more chilled.