Travelling on a bike and cycling abroad is one of life's great pleasures. As Ernest Hemingway once said, "It is by riding a bicycle that you learn the contours of a country best, since you have to sweat up the hills and coast down them." There's simply no better way to explore a new country than by cycling through it – whether that's mountain biking on singletrail down mountains, climbing up dirt tracks or cycling on the roads of a new landscape or along the banks of a river.
We love bikes. That's why we've got a full collection of bike adventures, which take place from Namibia to the Arctic to the hills of the United Kingdom, with all the organisational faff done by us. So all you have to bring is… yourself! Have a look, yeah? And until then, here are seven things to remember when travelling with your bike. Whether that's with us, or not:
1. If you're travelling with your own bike, plan in advance…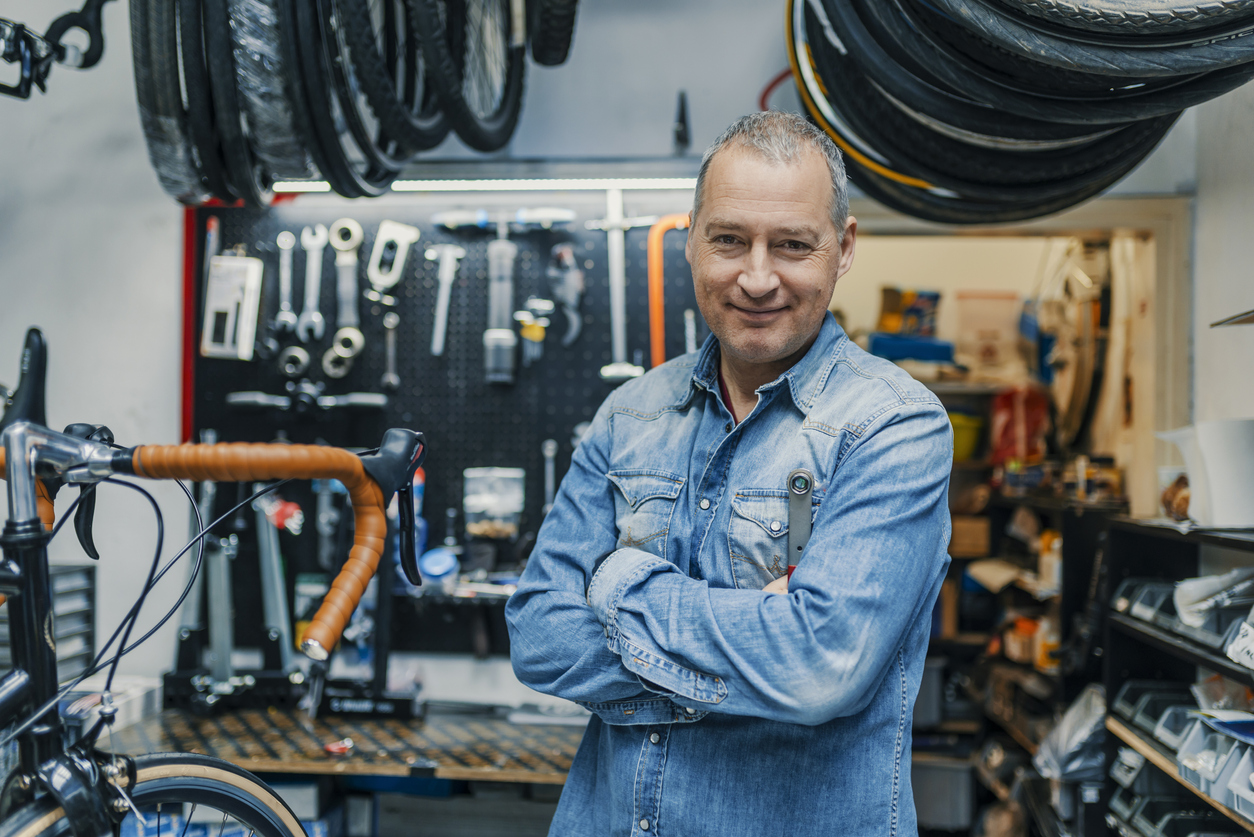 If you're set on bringing your own dearly beloved (aka 'bike') on a romantic getaway, the first thing you have to think about is how you're going to get it there safely. If you're taking the train, driving or – better yet – cycling it, then no problem. Kudos. If you're flying, you need to be super careful with airline weights and add-ons. There are some airlines that let you carry sports equipment as part of your regular baggage allowance. This is great and it means you can cram the extra stuff you'll need for the trip – panniers, clothes etc – into your bike bag. Just make sure you weigh your bag carefully to make sure you're not over the limit. Other airlines require you to pay separately for the carriage of the bike.
On the 'bike bag' note – a bike bag (designed to transport a bicycle on an airplane) only really works if you're going to be based in one place while you're away. Or if you have a support vehicle or car along with you to keep the bike bag in as you travel. If you're doing an A to B cycle, arriving at one airport and cycling around the country, then flying home from another airport, it's a lot trickier to transport a bike bag along the way.
One solution to this is to pack your bike into a disposable cardboard bike box. You lose some protection (which can be restored via bubble wrap, zip ties and other cautionary measures), but it means you can assemble your bike at the airport and leave the bike box in the recycling. Plus, it's cheaper.
If you go down the cardboard route though, this means you also need to source another bike box at your final destination – to use on your flight home. If you know where you're going, it's not a bad idea to look out a couple of local bike shops in the area, give them a shout, and organise a box in advance. Most shops are normally more than happy to give you a free box if they have one.
Another idea is a CTC bag – a reinforced plastic bag of sorts – but some airlines don't allow these, so check with the carrier first. The benefits are that the handlers can see what they're handling with this, but accidents still happen, so pack safely.
2. Careful with your hand luggage
If you're bringing your own gear, the more of it you can fit in your hand luggage the better. Less chance of losing it along the way. Just be wary that you cannot bring an allen key, multi tool or any other sharp items in your hand luggage. The amount of cyclists that find this out the hard way must number in the high thousands. You shouldn't have a problem bringing pedals in hand luggage, but stick them in your check-in if you're concerned too. It's also worth remembering that your helmet doesn't necessarily have to fit into your hand luggage in order for you to get it on the plane. You can just hold it, clip it to hand from your rucksack or – what with it being a helmet and all – stick it on your head to free up some baggage space. Might get a few odd looks with that last one.
3. Renting a ride is great, but check the brakes…
It's great to be able to ride on your own saddle abroad, but you'll save yourself a whole lot of hassle if you just rent a bike for your trip. You could even bring your own saddle, pedals, helmet, gloves and more, and use them on your new ride to give yourself a little touch of the home comforts.
Renting is a good idea for various reasons. You don't have to worry about anything relating to point one on our list. You can travel a lot lighter. Technically, this way, all you need to bring to go cycling on holiday is yourself. You also get to familiarise yourself with a local bike shop and those who work there. So you can mine their knowledge of the local trails or roads or conditions. Perhaps you'll end up hiring a guide for that extra insight.
Just remember, there's a good chance the brakes on a rental bike will not be set up quite like you're used to. In the United Kingdom for example, the right lever is normally set up to work the front brake, with the left lever operating the back brake. In Europe, it tends to be the opposite. Take nothing for granted. And if you do find yourself with a brake set up you're not used to, just ask the mechanic to switch the brakes for you. It might help you avoid a flight over the handlebars and most places are more than happy to make the quick swap.
4. Make sure your insurance covers what you're doing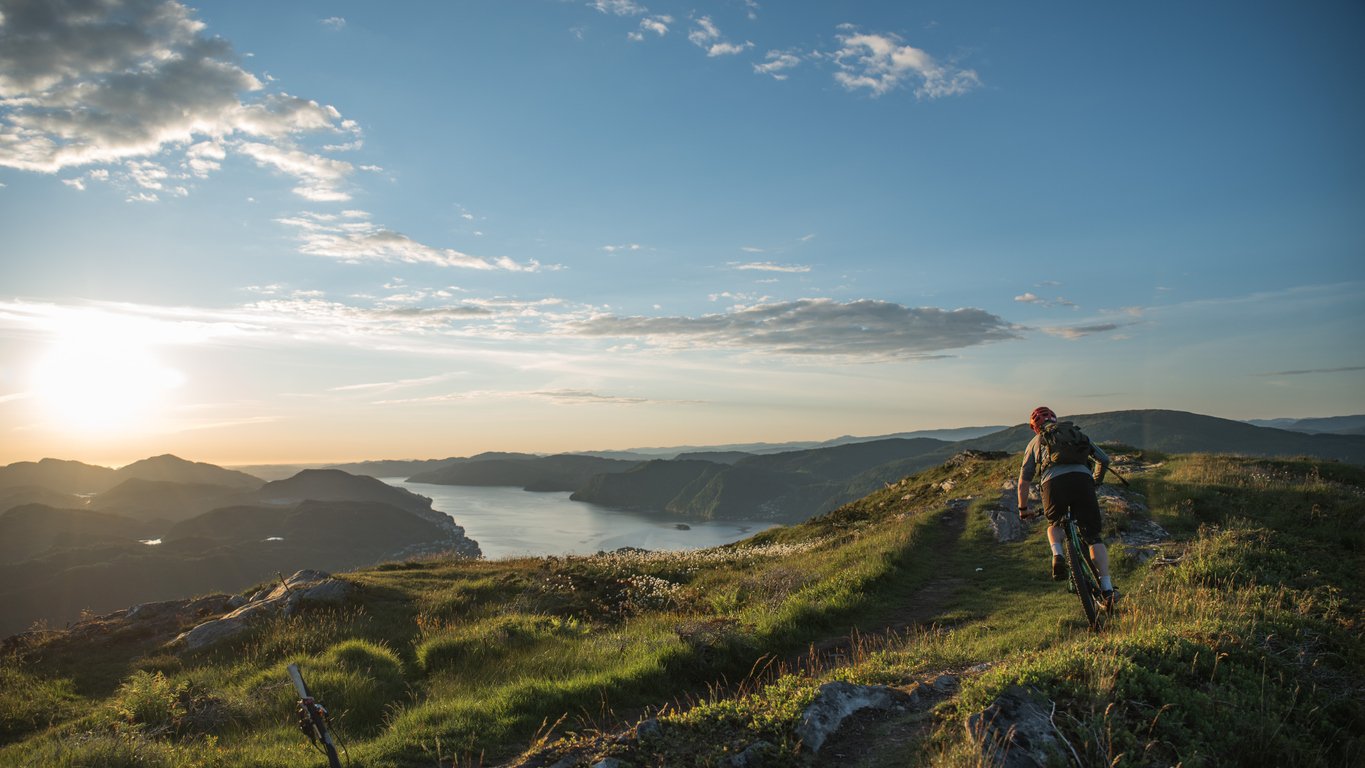 Wow. You've come to an article hoping to get stoked on a bike adventure and we're hitting you with a reminder about insurance. We know. Honestly, we know. This is so incredibly dull. But – as your old granny would say – it's important. So we'll keep it short. Make sure that whatever kind of activity you're doing while cycling, it's included in your travel insurance. Often, mountain biking, or heli evacuation, isn't included in basic plans – and depending on where you're going and what you're doing, you might need it. Peace of mind on two wheels.
5. Remember to check out the contours and inclines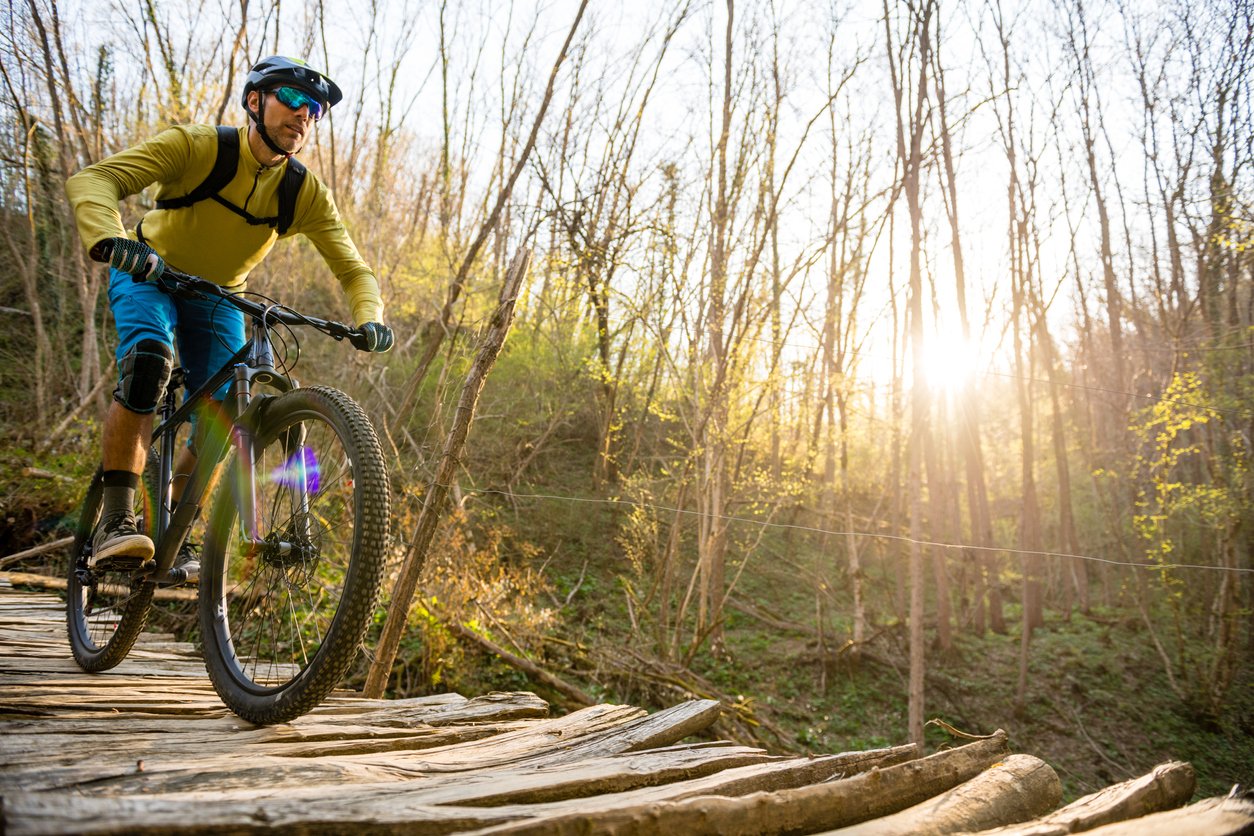 This may sound incredibly obvious, but if you're planning your route yourself, then keep in mind that there's more to route planning than just pointing at spot A, then at spot B, and deciding to cycle between the two. That's certainly a good starting point, but while 30km might not sound like a lot on Google Maps, if you chuck it into a cycling computer, you might learn that each and every cm of that 30 kilometres is on a giant incline. Thus, making it a whole lot harder than you thought. That's an extreme example, but you get the point. Plan properly!
6. If you've got a guide, quiz them constantly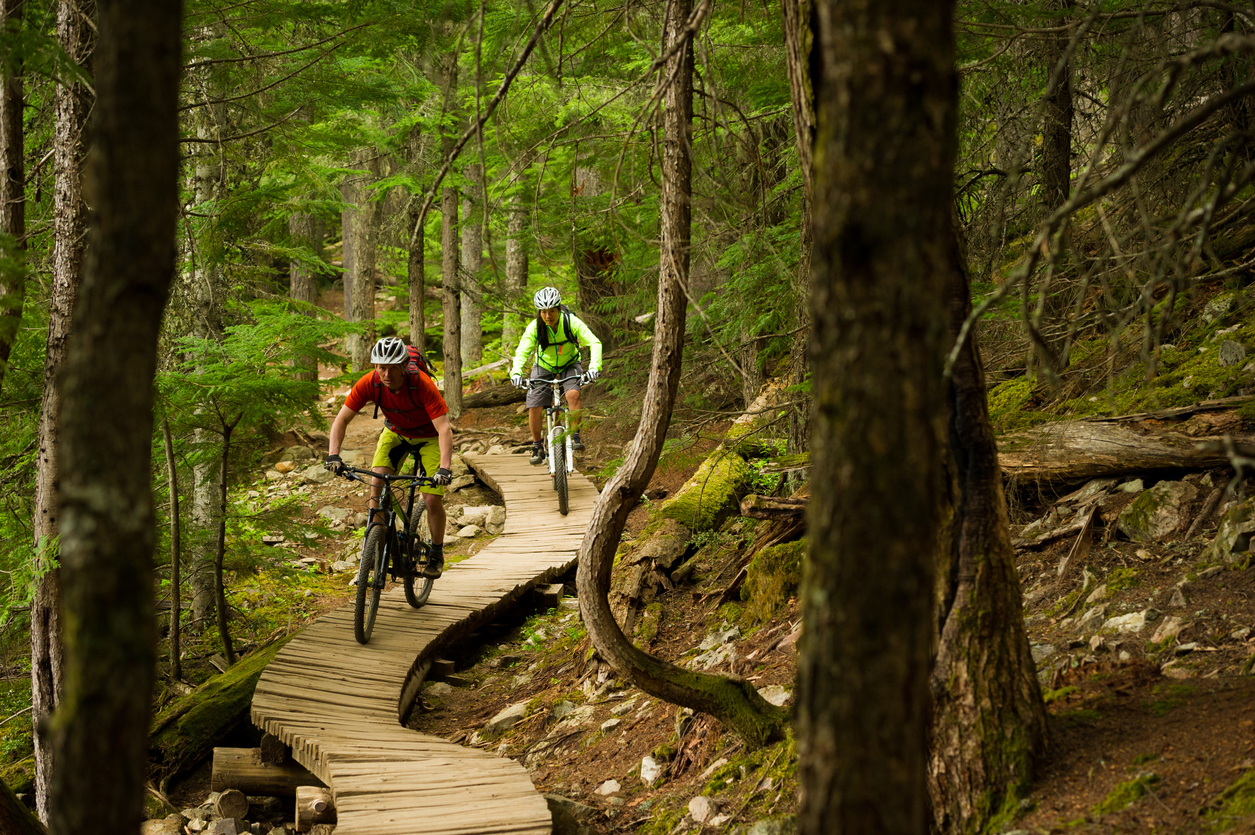 We love guides. Mountain guides. Trail guides. Cycling guides. These are people who love the outdoors, work in it everyday and who literally make a living out of how well they know the nature that surrounds the area they live in. They know more than the routes. They know the best lookout points, the best time of day to cycle through it and they know the history. So make sure you ask your guide each and every question that pops into your head. You never know which question will be the one that unlocks a fascinating story – and we're sure that they'll volunteer a few tales by themselves as well! If you're mountain biking for example, ask them who built the trails. There's likely to be a great story and, a lot of the time, your guide will have somehow been involved…
7. You're on your own time, so take it all in!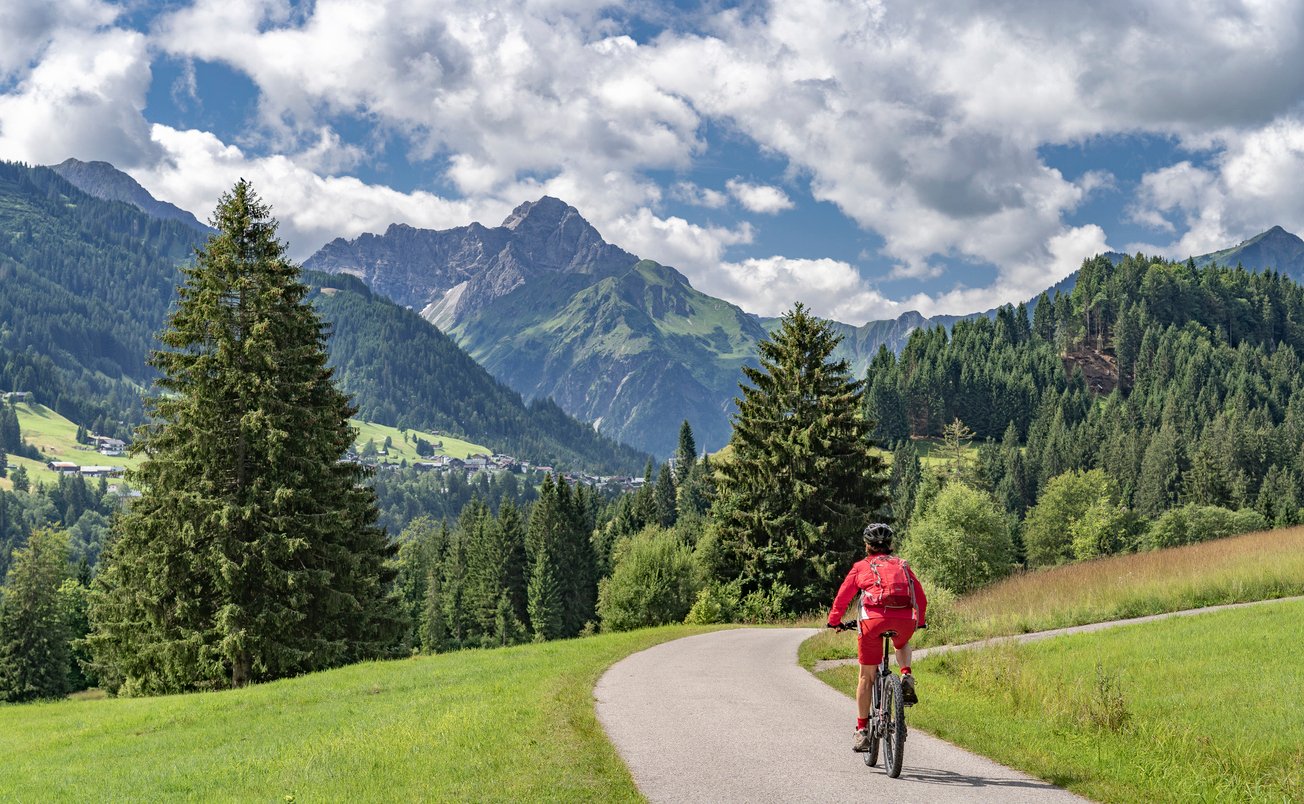 The best thing about seeing a new country on two wheels is the speed that you get to do it at. You cover a lot more ground than you would hiking or trekking, but you also don't whizz by all the scenery before you get the chance to take it in. And you're out there in the elements, in amongst nature, so you're up close and personal with all of it.
Take the place in properly. Don't rush. Keep an eye on your time, and on what time you're meant to arrive at your next destination for the day by all means, but make sure you also make time to have lunch on a mountain side, or at a quaint little village cafe you pass that catches your eye. Stop and take that photograph you want to take, or just to sit for a few minutes and watch the world go by.
It's this kind of thing that lends itself to the argument that cycling is the best way to travel around the world!
Fancy seeing the world by bike? Check out Remote Rides, our collection of biking adventures, with expert local guides.