Adventure tester David Mansfield scoped out Iceland's South Coast. He talks us through his experience hiking up glaciers and bathing in geothermal rivers.
At Much Better Adventures, we like to ensure all our trips are tried and tested. As much as we try, it just simply isn't possible for us to sample all of our adventures personally.
That's why we select our most trusted adventure connoisseurs to do our bidding for us. On this occasion, David Mansfield stepped up to the mark.
He came back with a broad smile and two thumbs pointing towards the sky.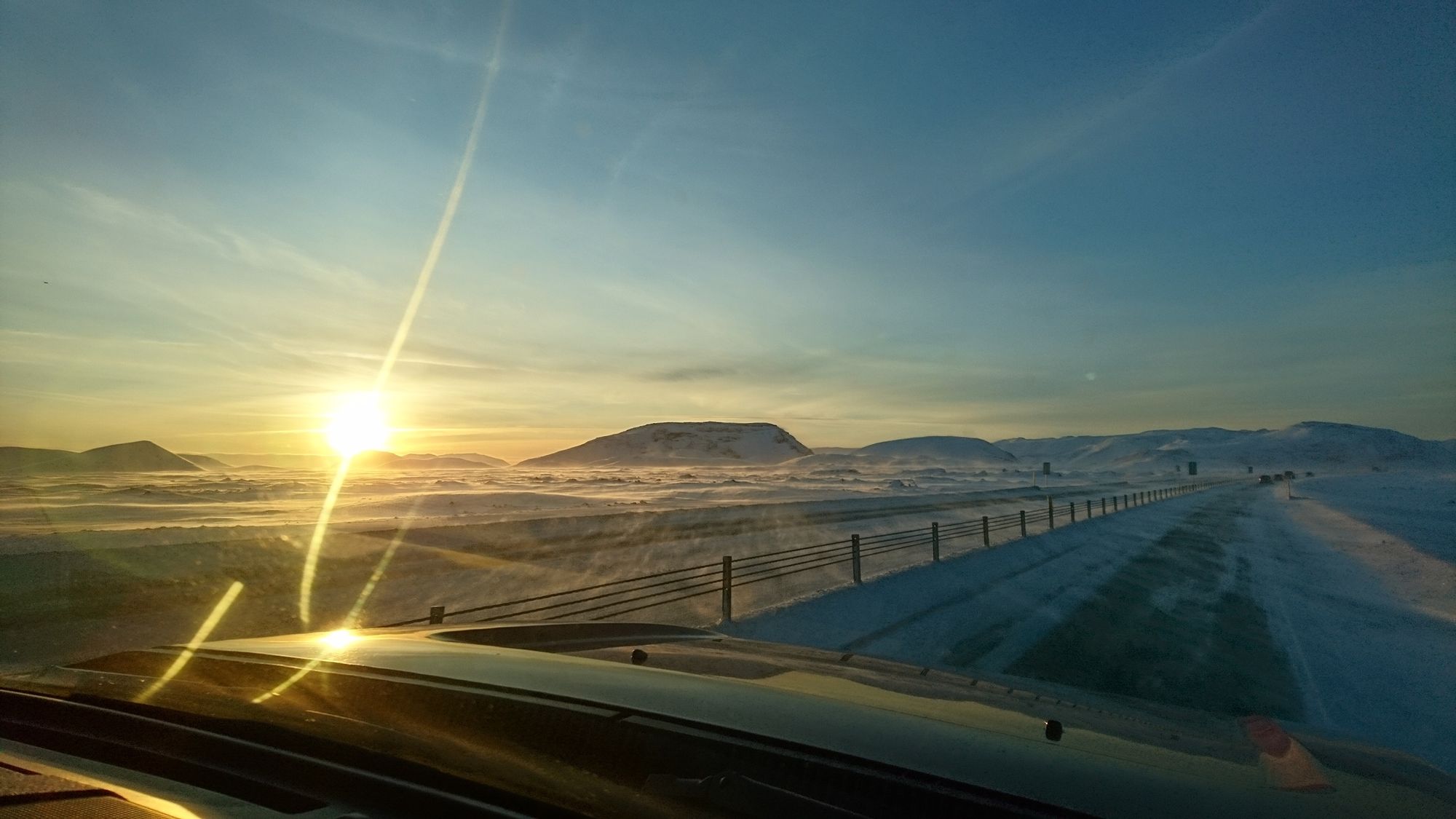 Hi Dave. So, tell us about the trip.
I arrived at 11 o'clock. They picked me up at 11.30, and we got in the super-jeep and left straight away.
They pick you up in a stretch jeep from the airport. When you see the other people in minibuses, you know that you're going to places the other people aren't.
By 12, we had arrived at the bridge between two tectonic plates. It connects two continents, North America to the west, and Europe to the east. It lies across the point where two tectonic plates are diverging, which was quite an amazing feeling, really.
It feels very volcanic, and there's lots of black sand. It's sort of martian-like almost. There are also steam vents or 'geysers' pluming out of the ground. It's a truly peculiar landscape to arrive at within a few hours of hopping off the plane.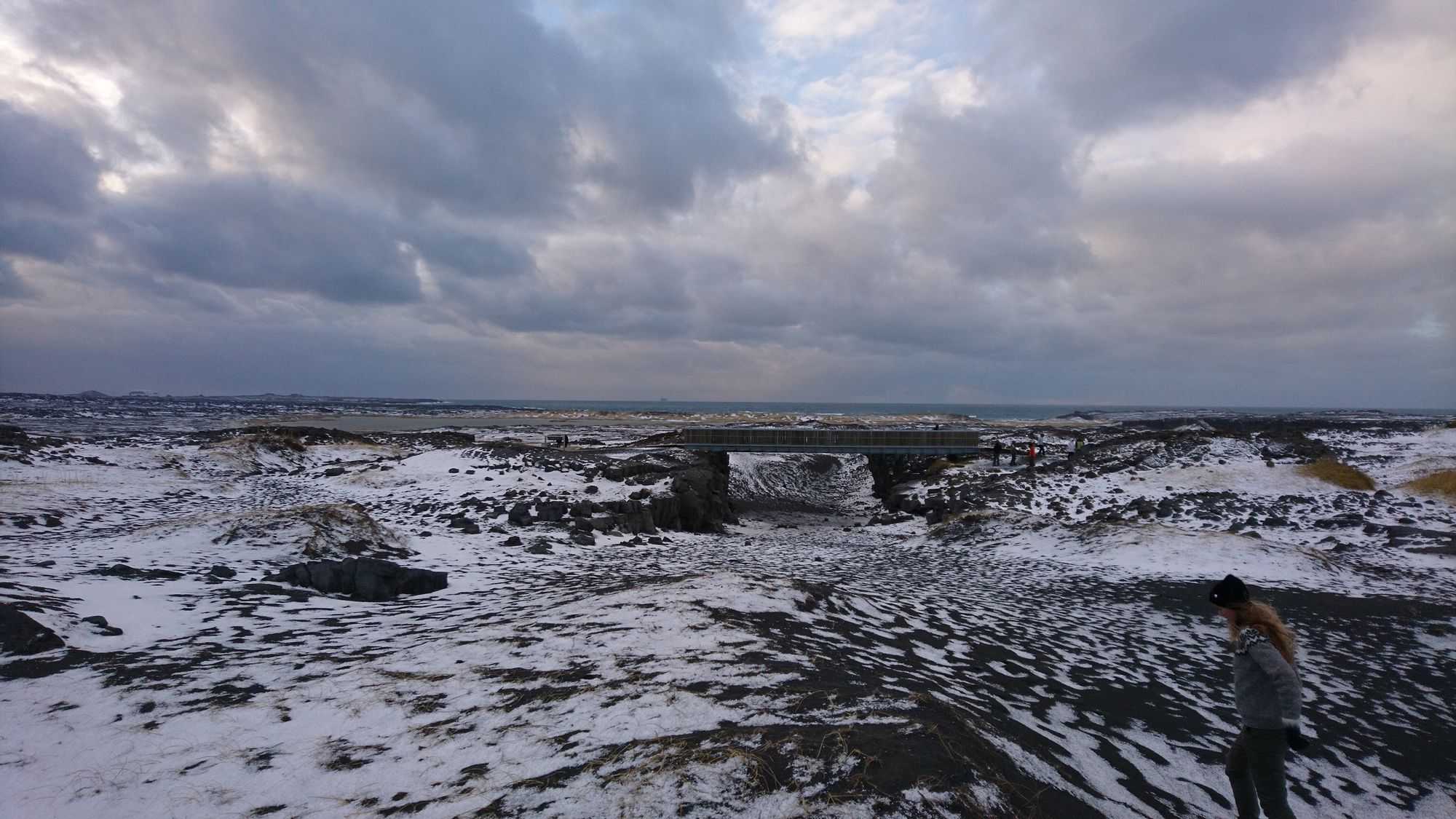 We also stopped at a coastal viewpoint on top of a cliff. You can see some incredible outcrops and rock formations on the coast. Then we stopped for lunch. We always had soups, which is exactly what you needed at that temperature. We then drove a couple of hours to the base camp.
How was the base camp?
Seriously nice, and really spacious! It didn't feel like a hostel at all. It feels much more like a classy yet snug hotel. They also had a hot tub filled with fresh, geothermal water which is certainly welcomed at the end of an arctic day.
A beer in the hot tub in those arctic temperatures is something I won't forget quickly.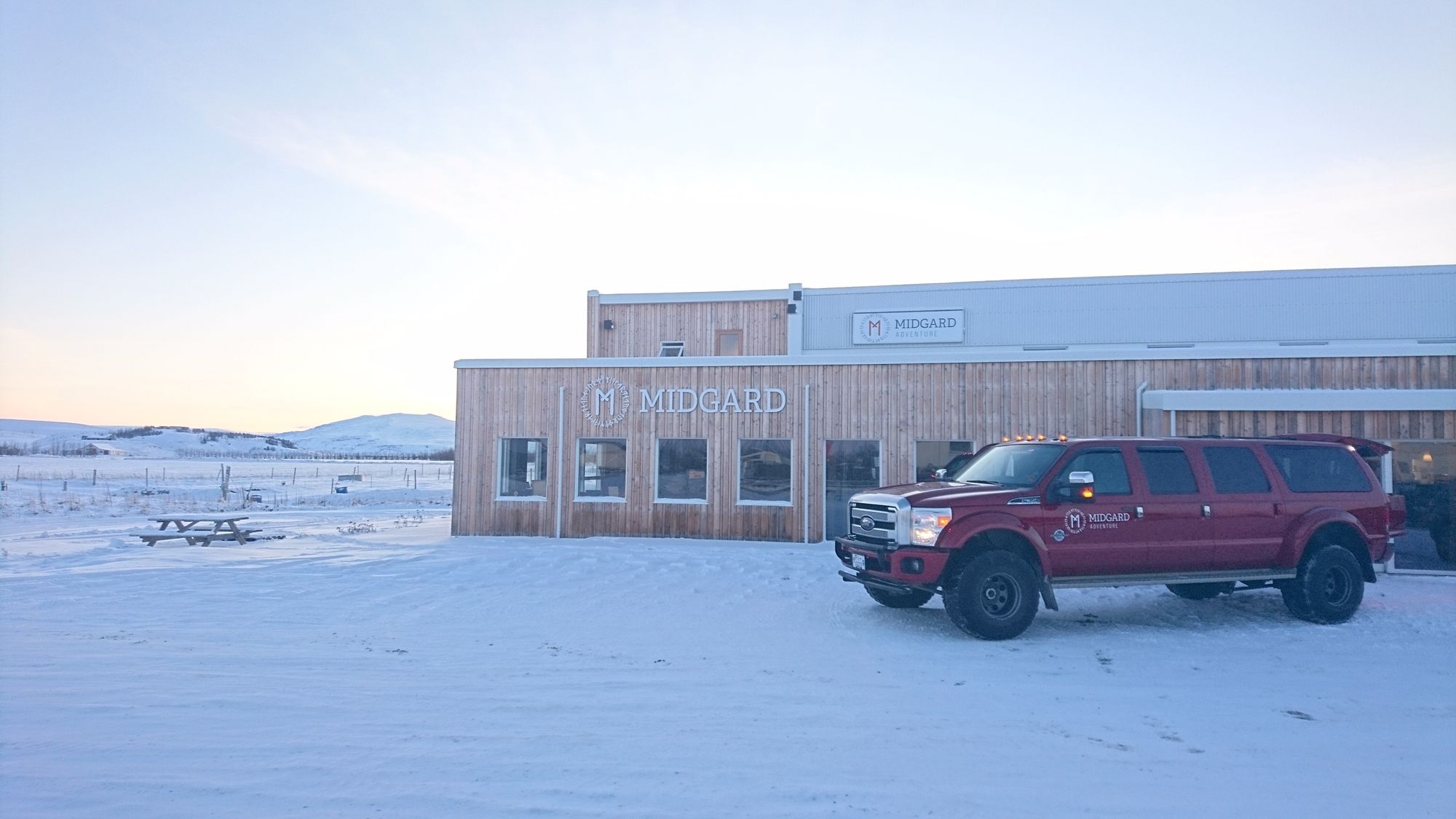 You paint quite a picture! So how did the next day shape up?
The next day we hiked up a glacier in the morning. We put our crampons on and got cracking. It felt really remote due to the fact there weren't that many people there. Off-season and all that. The landscape was completely snowed over, with volcanoes poking through in patches. When we got to the glacier we got given some ice axes.
Our guide told us "If you wanna look cool, you can take these with you." And boy, did we look cool.
Ha! Was that your first time using ice axes?
No, because I did your winter trip up Mt Toubkal. That was a little tougher, but I'd say the scenery was better in Iceland. Much colder as well. The first day got down to -5, but down on the south coast it got to -14. In the day, it didn't even warm up that much. But that changed as soon you start hiking.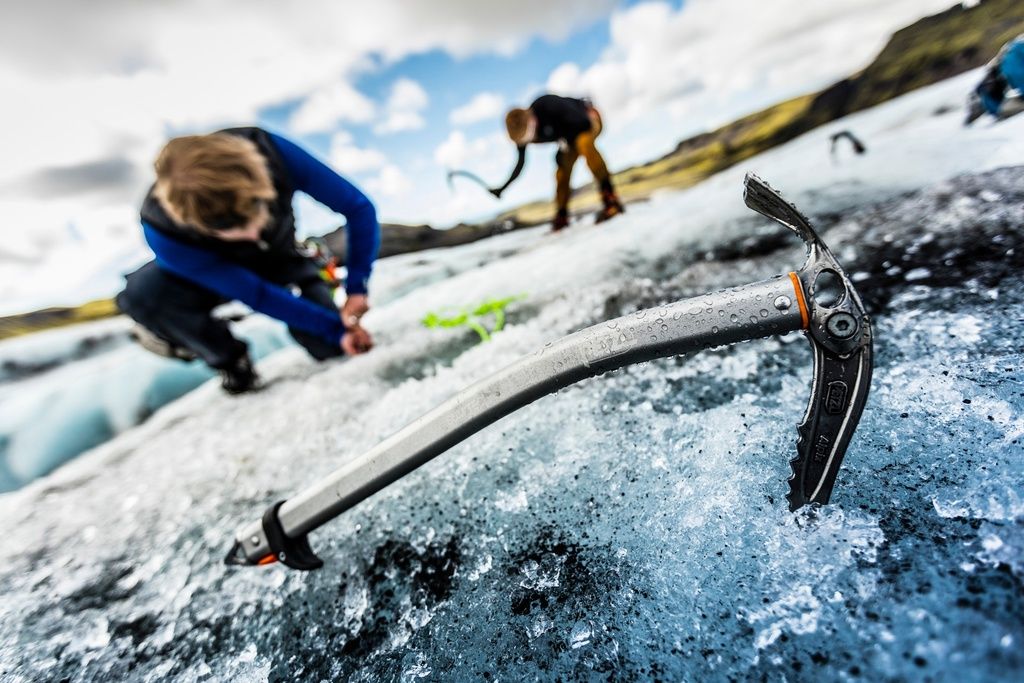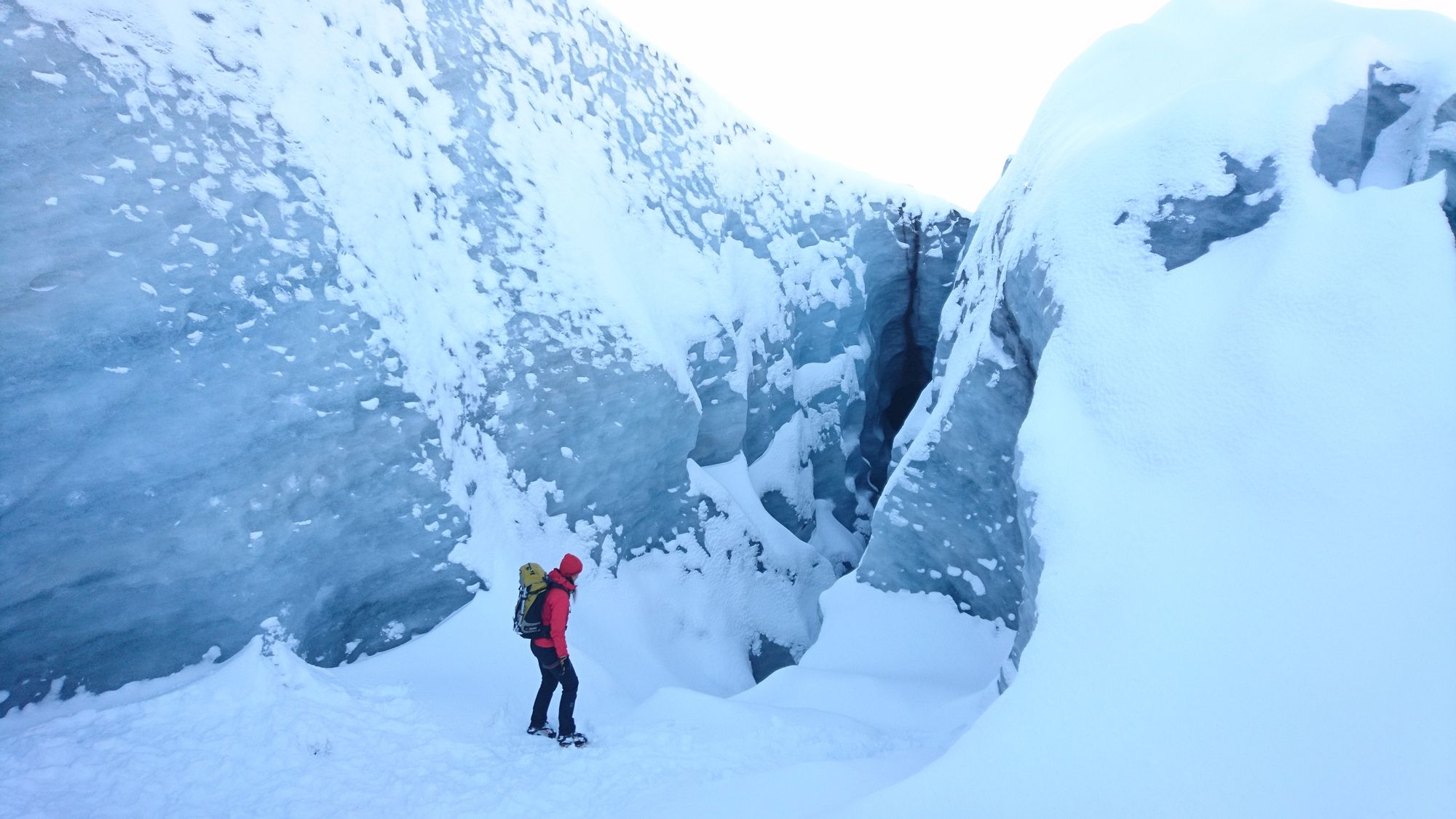 In the afternoon, we went off to the beach with black sand and the basalt columns. The basalt columns were incredible geological structures. And you won't see anything like that black sand beach. It's a very calming place to go and relax after doing your hike in the morning.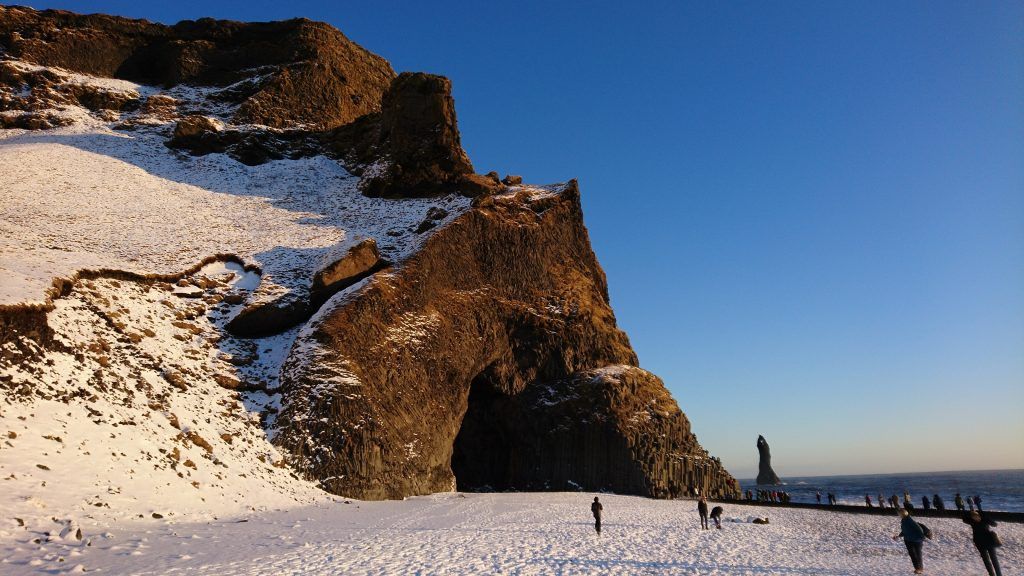 Awesome! Then what happened the next day? Did you go to the volcano with a name I probably can't pronounce? Eyakala *inaudible* luku or something?
Eyjafajallajökull.
Yeah, that one?
Yeah, it's 'eyja', then 'fajalla' then 'jökull' I think 'eyja' means island, and jökull means 'small', and I'm not sure what jajalla means. It's because you can see a small island poking up out to sea. Yes, that was an incredible place.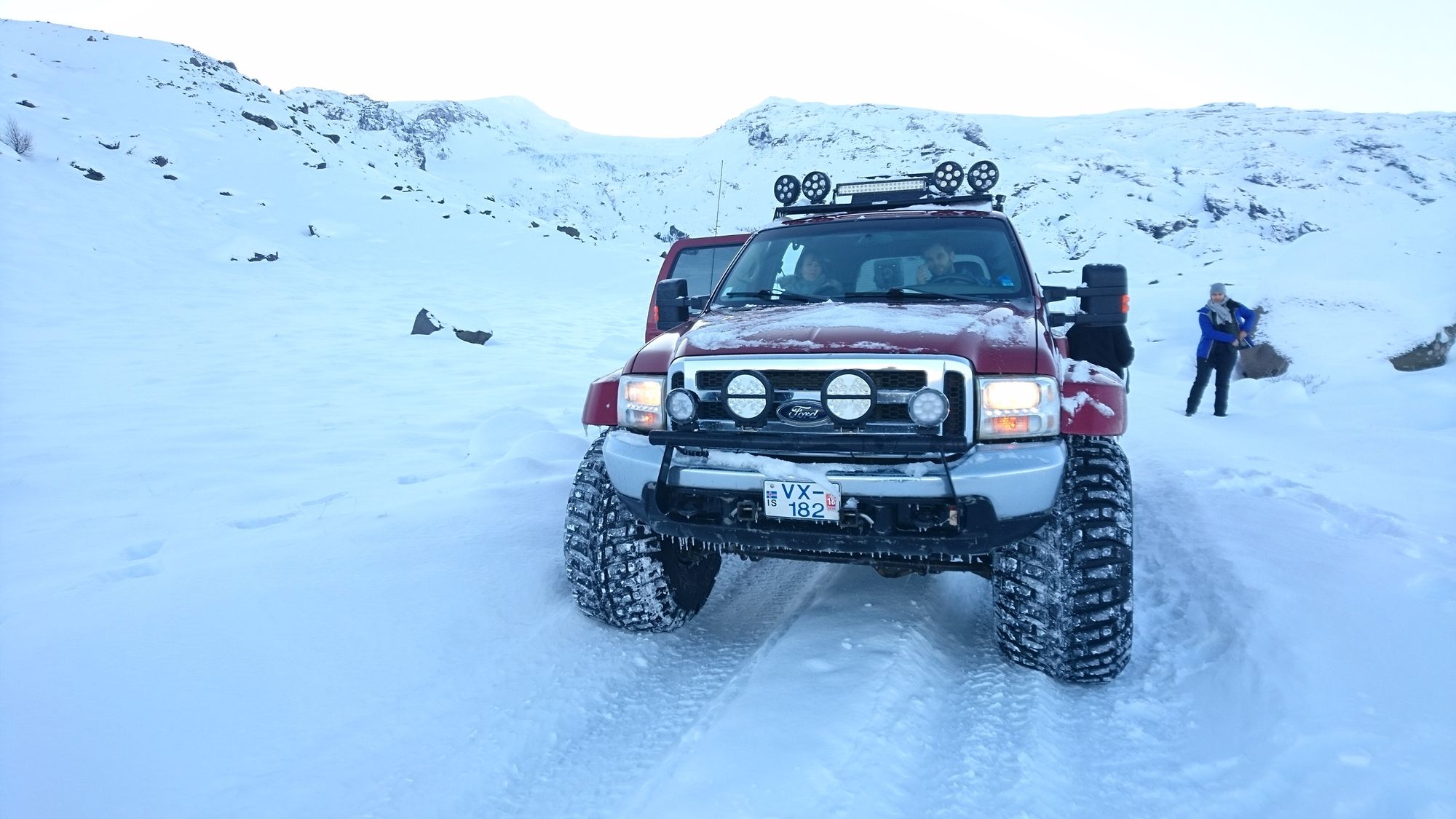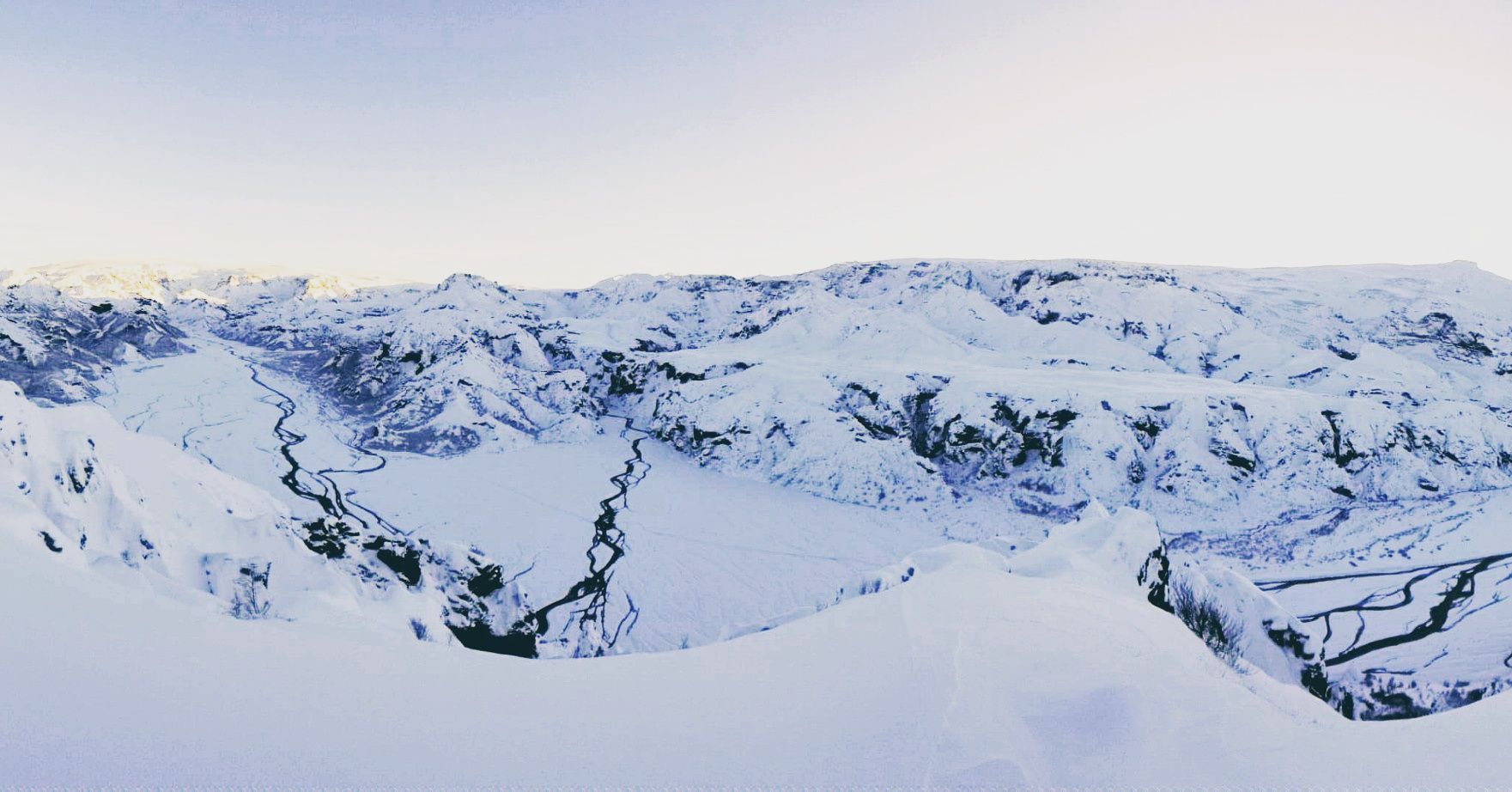 We then drove to a mountain called Þórsmörk. It's north of the volcano. It was certainly somewhere that local Icelanders would go to do a walk, and it wasn't really a touristy place.
We walked up the mountain, and there was a sensational panoramic view. But walking to the top was tougher than we expected. As no-one had walked up recently we, therefore, had to wade through waist-deep snow.
It really felt like a great retreat away from civilisation, which is exactly what I was looking for.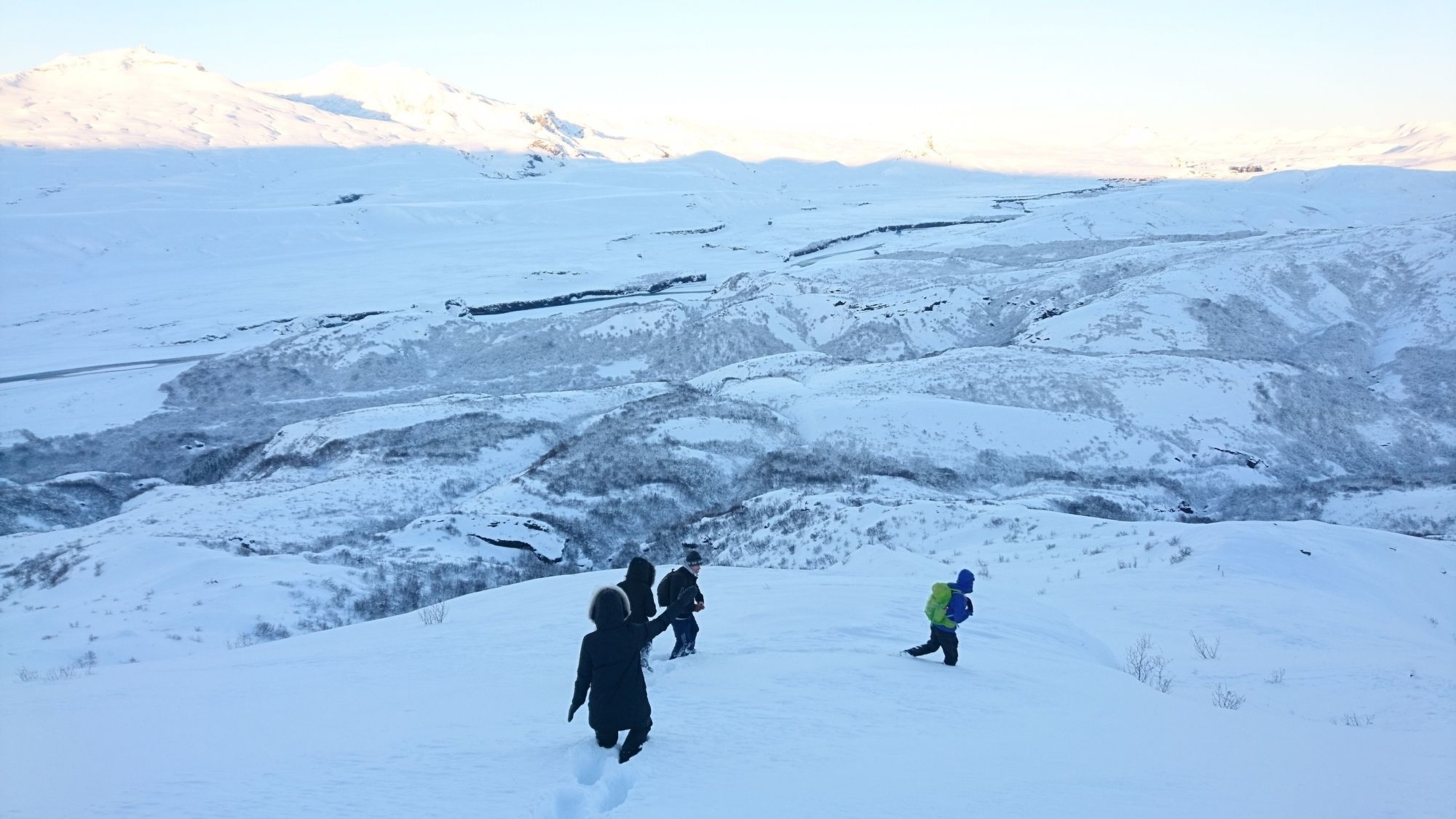 After that we headed back to the base camp in the hope of seeing the Northern Lights. The food, by the way, was incredible. It's a real highlight, the food was delicious and I can't recommend it highly enough. You'd pay serious money in London for food of that quality.
Great. Did you see them?
Yes, we did. On the first night, it was cloudy so we had no chance. But on the second night, the sky was clear so we had a perfect opportunity to see them. If anyone ever spotted them, they'd drop whatever they were doing and come and tell us, which I really appreciated. It was around -14 degrees outside, but totally worth it.
The next night, you could see the lights from the base camp. We could watch them from the hot tub which was pretty darn cool.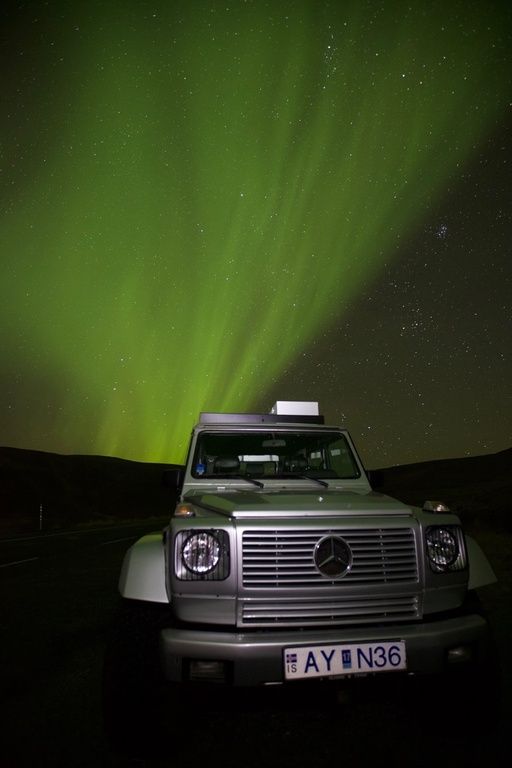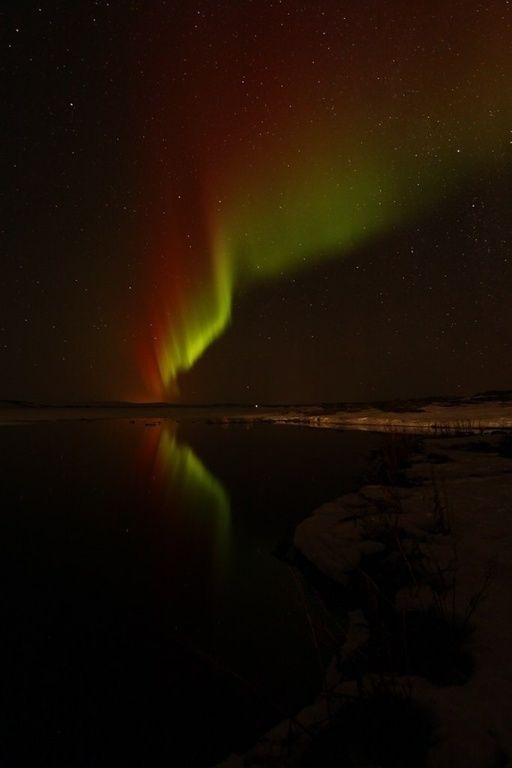 On the last day, did you get to go to the Reykjadalur geothermal hot tub?
Well, they told us that you can go to the Golden Circle, which is a little more touristy. Or alternatively, they offered to take us to the Þjórsárdalur Valley, otherwise known as the 'Smoky Valley'. As this was a little more of a hike, we went for that option. We were up for putting a little more effort in to go for a longer hike. The hike, yet again, was incredible and really serene.
Along the way, you can see this beautiful green grass growing amongst all the snow, and there's water bubbling away constantly. There's a river on the way which heated by geothermal water.
There's a little fence which you're supposed to change behind if you want to take a dip. Our guide told us that she never leaves before she sees at least one bum.
*Laughs.*
There's a point where the hot water meets a cold water stream, which is a really unique sensation. You have to find the point in the river with a temperature that works for you. It's much easier to get in than it is to get out, as you can imagine.
It was seriously nice. Getting changed was a bit chilly, but I felt really toasty by the time we left.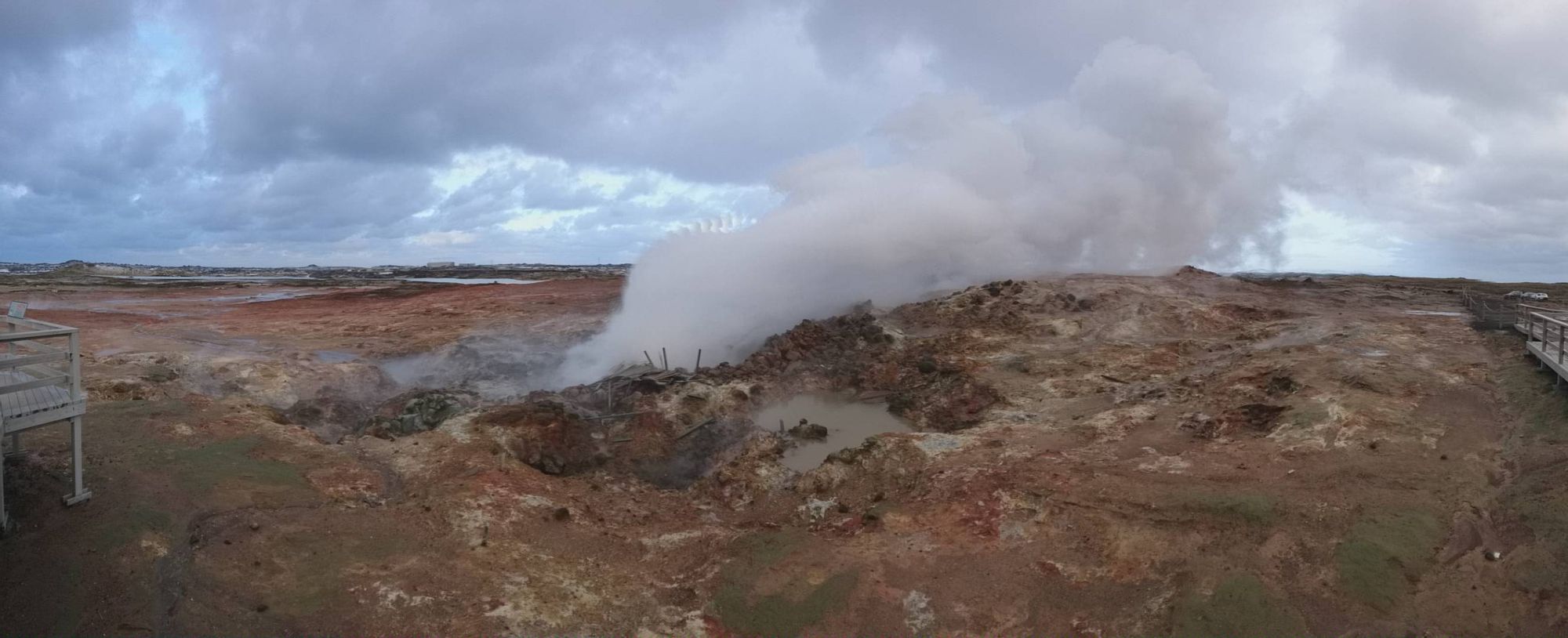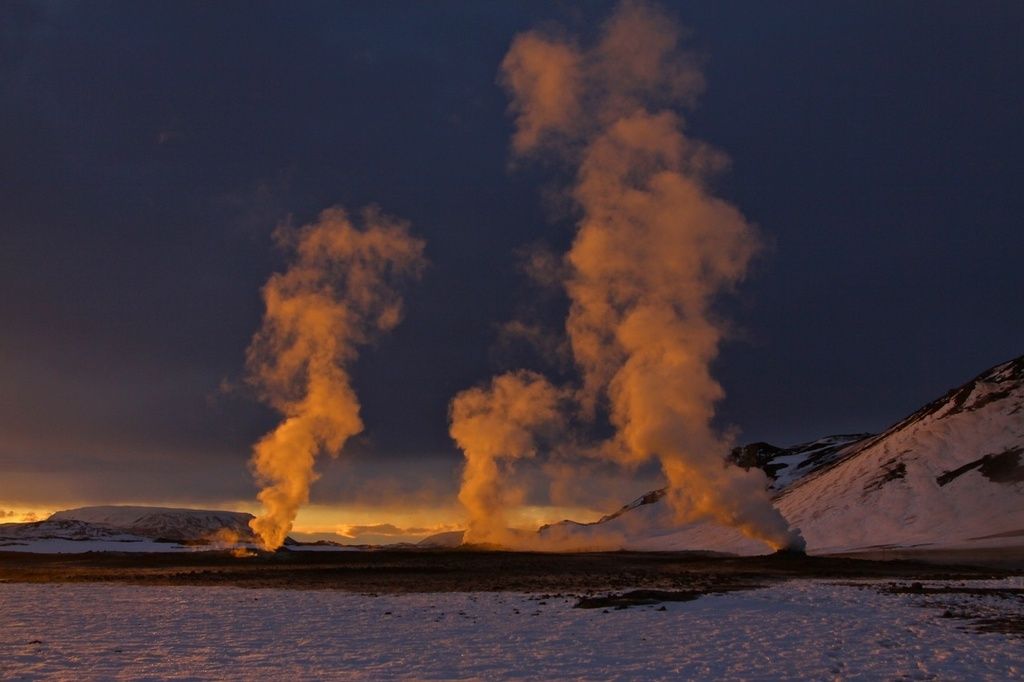 We then headed back to the airport. You can imagine it was quite a shock getting back to Luton airport. It was really like coming back down to earth. 6 hours ago, I was laying in hot water on a snowy mountain, and now I'm in Luton airport. I was seriously daydreamy the next day at work. My friends were all quite jealous that I had been testing adventures on the weekend.
I obviously got the trip for half price. I was wondering if I would pay the full price for the trip, and I was thinking that I absolutely would. I don't think there's anywhere else where you can go and see things like that. The value for money was incredible.
The food, the transport and the experience was simply top notch. It was really what I was looking for in terms of an escape from urban life.
Thanks very much Dave.
Thanks for sending me on the trip!
You could also be exploring Iceland's remote south coast and other Icelandic adventures.
If you have booked two or more trips, you will eligible to apply to be a part of our tester programme. You'll receive access to new trips at a discounted rate, on a first-come first serve basis, or, if you consider yourself a content creator, you could slip in the side door here.