We caught up Marcus Eldh, the man behind our wolf-tracking experience in Bergslagen forest, Sweden.
He told us about where his idea for his tour company came from, and about the history of the unique 'Kolarbyn' huts.
Hi Marcus.
Tell us a little bit about yourself.
I had studied a master's degree in computer science at Stockholm University. It was nice but boring. So I headed to South-East Asia, alone, with a bicycle…
I ended up in the Sumatran jungle. A pair of young guides took me on a trek to see the amazing orang-utans in the wild. I was so impressed by them, and the guides themselves.
Their job was to bring people into the jungle, creating memorable experiences for travellers to bring home. I thought surely this was the best job in the world?!
That's when I realised what my mission in life was: I would become a guide myself.
I then did something I have never done before. I went to my hometown of Västerås and went straight to the local tourist information centre, and grabbed a brochure from a shelf.
As I flicked through it an Austrian couple stepped through the door.
"Excuse me, where can I see moose around here?" They asked.
I listened carefully. They wanted to see moose? I was eager to hear what kind of advice the young clerk would give them.
"Go to the zoo in Stockholm." she said.
The zoo? My heart stopped. I knew that Sweden's forests were full of moose; about 350,000 of them. Why send these tourists to the zoo in Stockholm? Imagine if the guides in Sumatra had told me the same thing when I wanted to see orang-utans. Go to the zoo! Madness.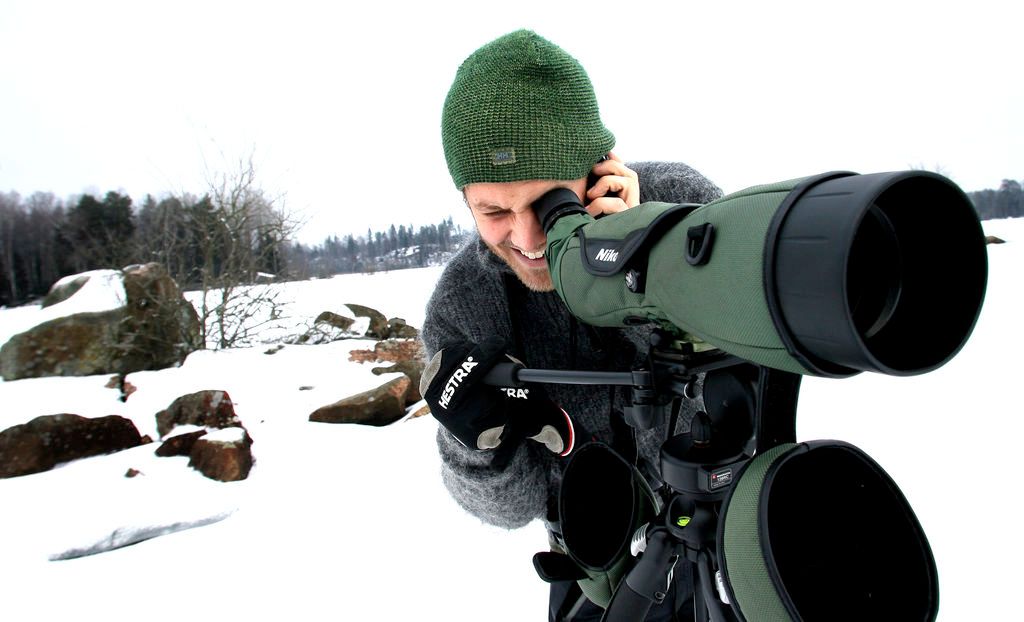 That madness spurred me into action, I had to do something. My mission was to become a wilderness guide, and here was my chance, so I set up a website offering guided moose safaris in the nearby forest. Within a couple of days, I had three guests: a Russian man and an Austrian couple. My very first tour. We cooked ourselves a meal over an open fire and camped overnight in an abandoned log cabin in the woods.
The guests seemed pleased, but the guide was no doubt the happiest camper of the bunch.
Since then, guests have come from more than 75 countries, including North Korea, Nigeria, Paraguay and Myanmar.
My mission is to make Sweden even wilder.
By creating stunning nature experiences for travellers from all over the world, we are encouraging and inspiring people to appreciate nature.
Our tours also generate income for local guides, restaurant staff and hotel owners, and when wild nature provides an income it is more likely to be valued and protected, meaning in the long run, Sweden becomes that wilder place!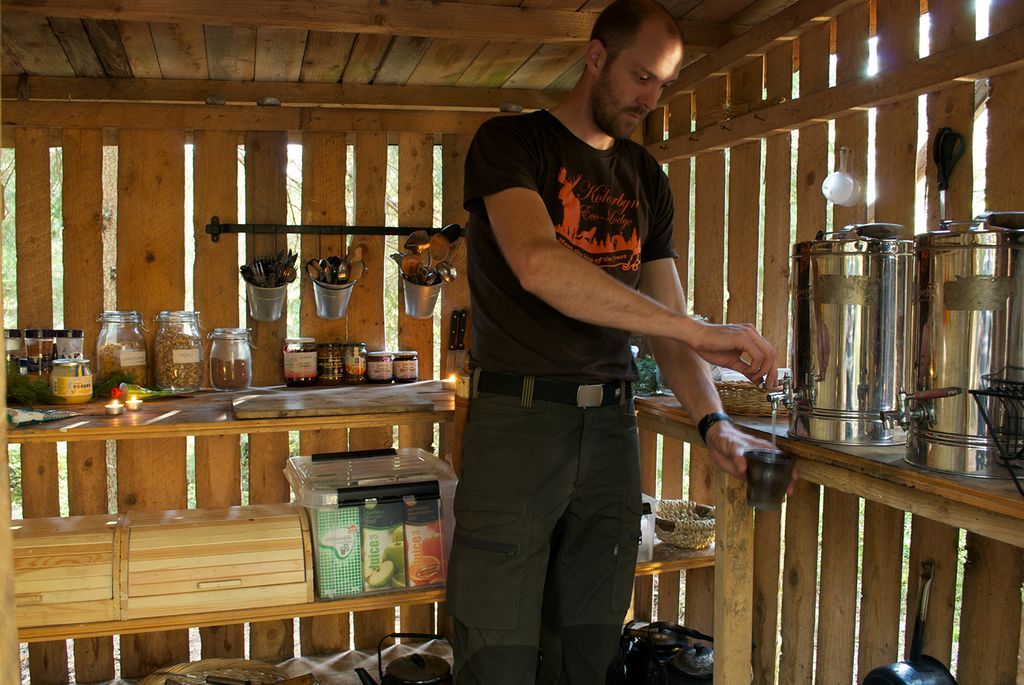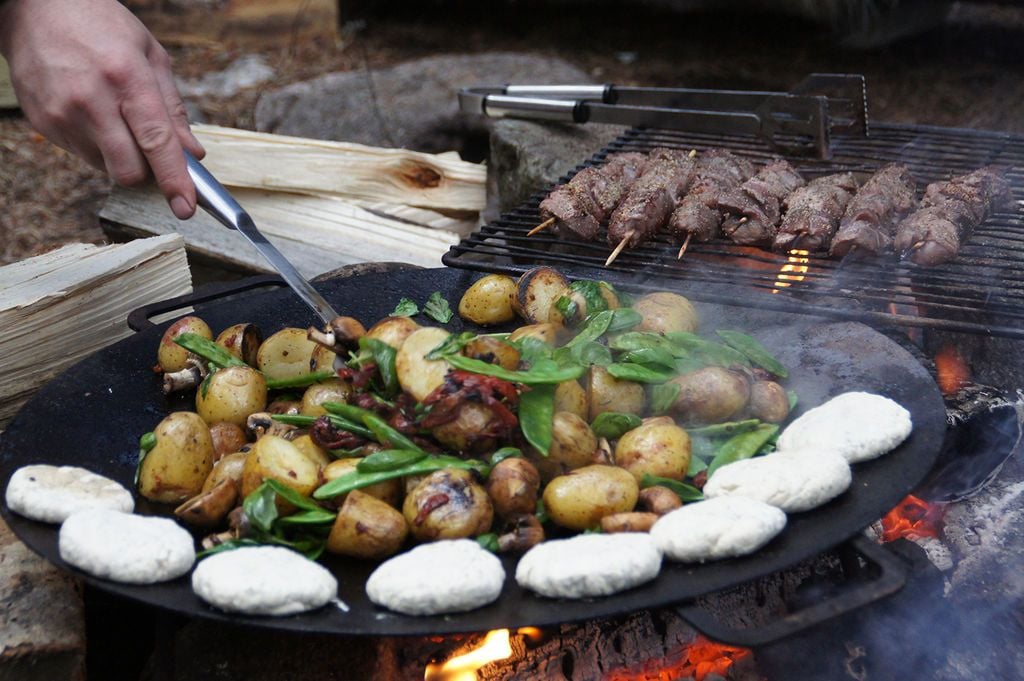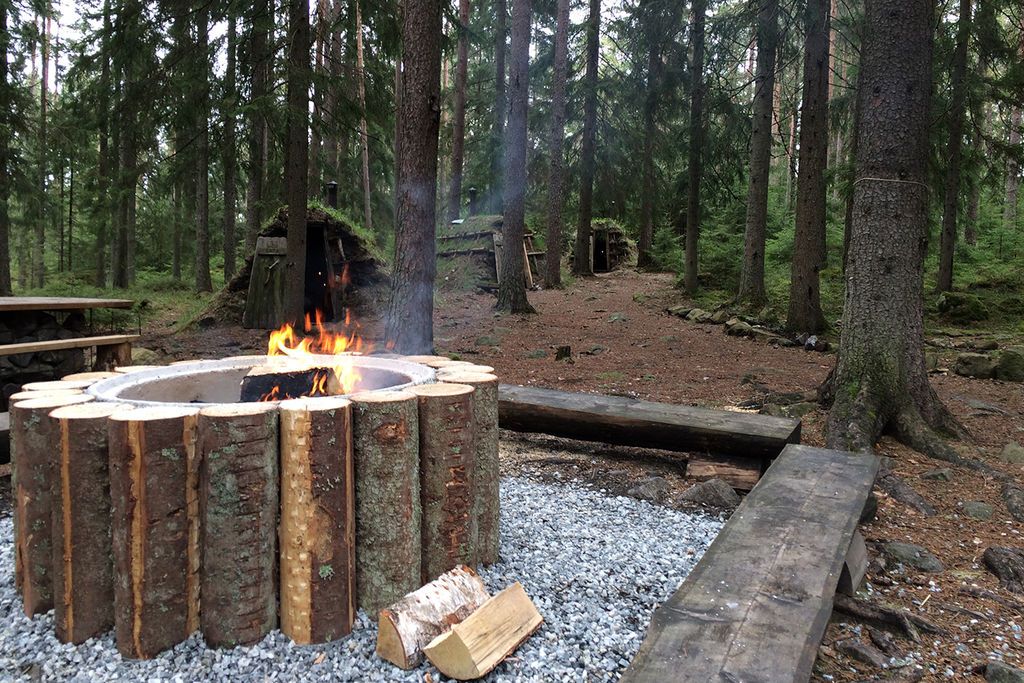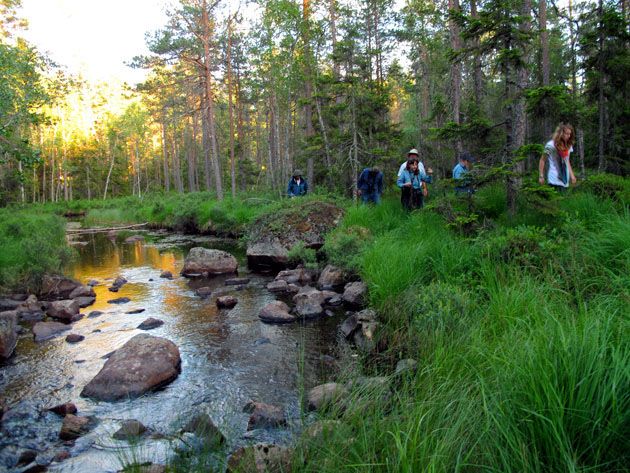 What do you love about your job?
I love getting to meet nature lovers from all over the world. My job is to make people feel comfortable in some of the wildest parts of Sweden. It all boils down to those special moments you have.
Some of my favourites, for example, have been when on a silent canoe trip to a secluded island in a remote lake where the black-throated divers were calling at night.
Or simply, when we have just boiled a kettle of dark roasted coffee as we sit on a log by a crackling campfire.
Or on one winter's morning, we snowshoed across a frozen lake, and we come across tracks of the local wolf pack. We suddenly heard the adult male howling behind the line of snow clad spruce trees.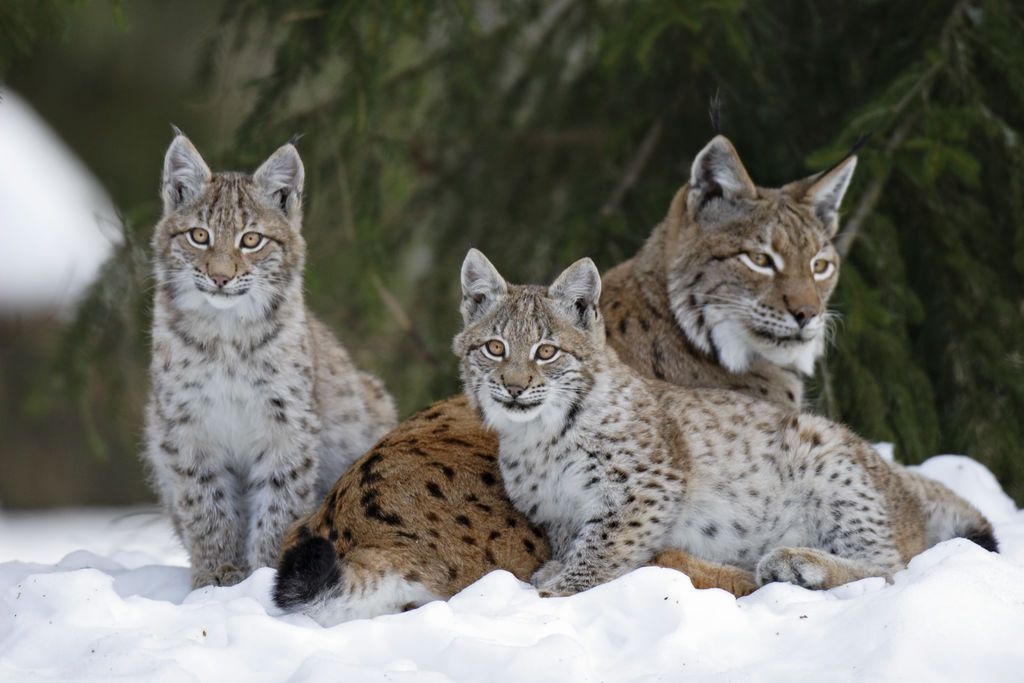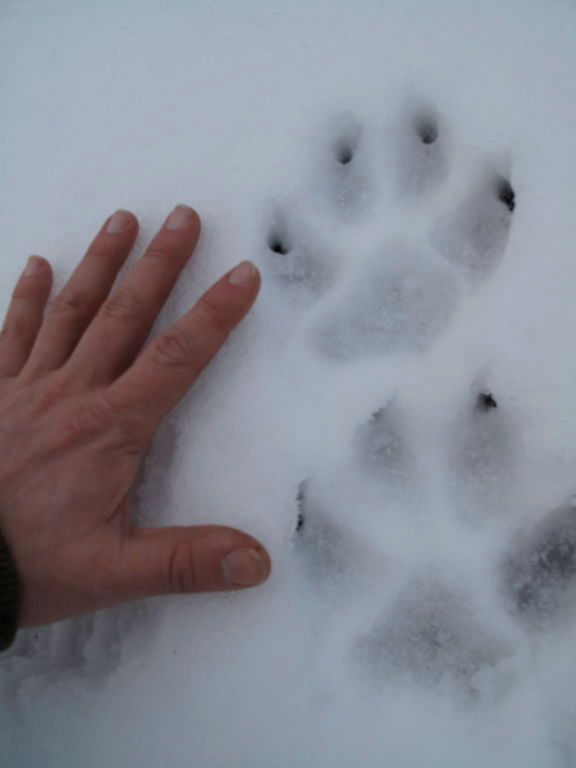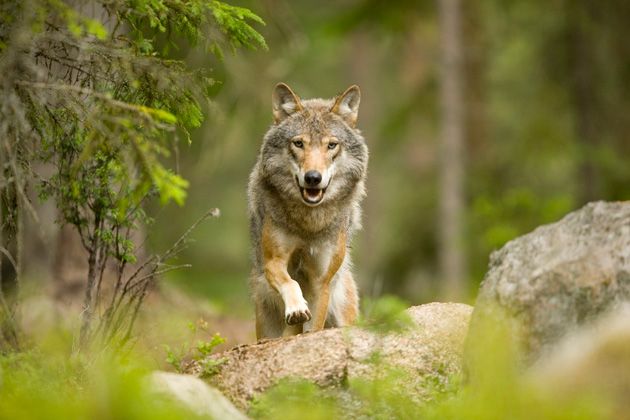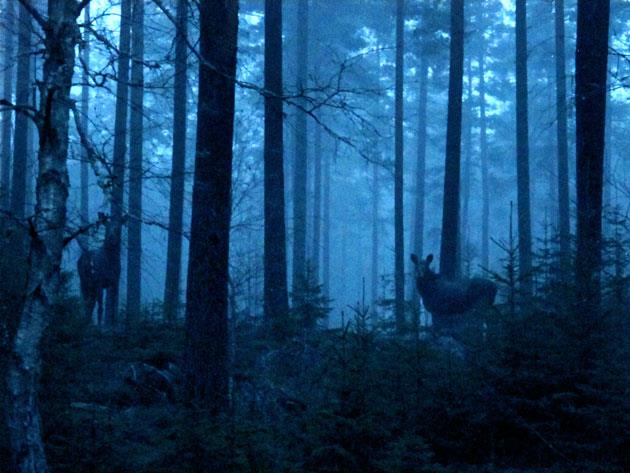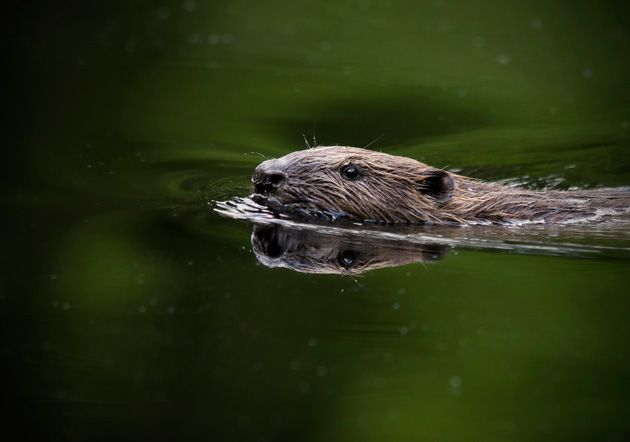 What does an average day for you involve?
During snowy winter days when the conditions for tracking wildlife is ideal, I often go out to track down the local wolf pack. I spend a lot of time outdoors to be able to keep up with the wolves movements in the territory.
On a great wolf tracking day with customers, we get up at sunrise, eat our oatmeal, pack a thermos with hot coffee and take the four-wheel drive out to see if we can find some recent tracks. I know some of their earlier trails and passages, and once I have found their recent tracks, we put on our snowshoes and walk slowly through the woods.
Sometimes we are lucky enough to sit in the deep snow on one of these hills under millions of stars and hear wolves howl across the dark forest. A truly magical experience.
After a day like this, when we return to civilisation, we'll enjoy a big dinner and a very relaxing wood-heated sauna.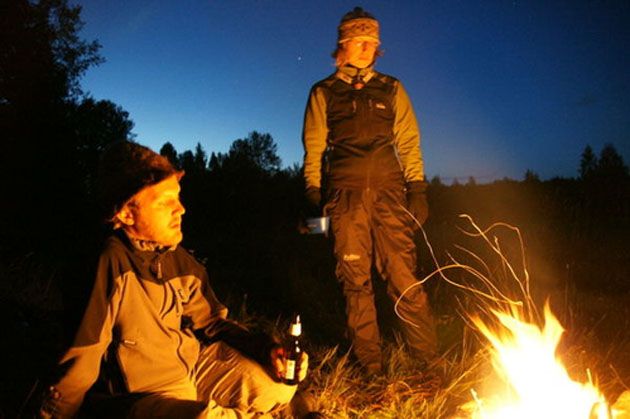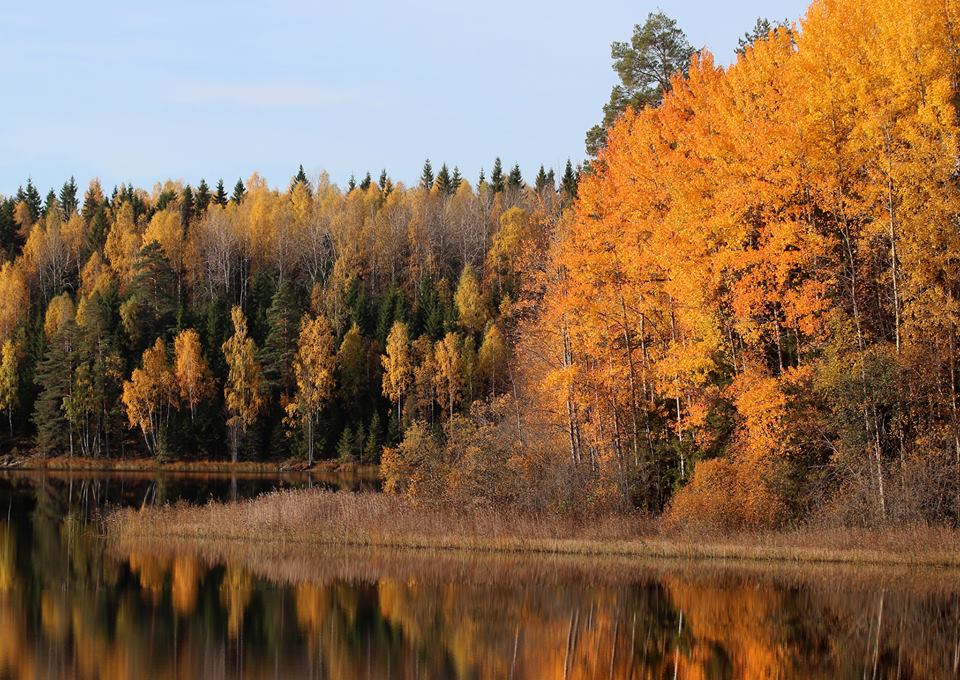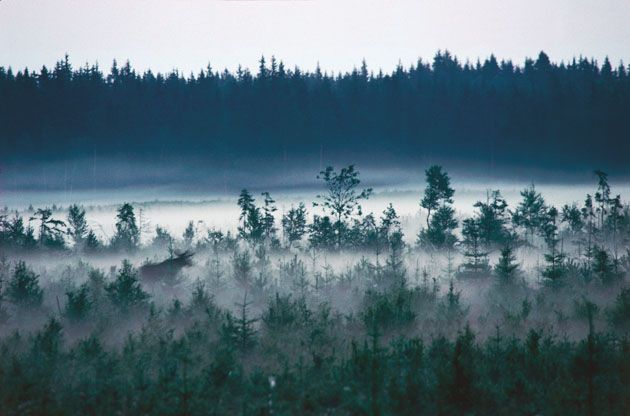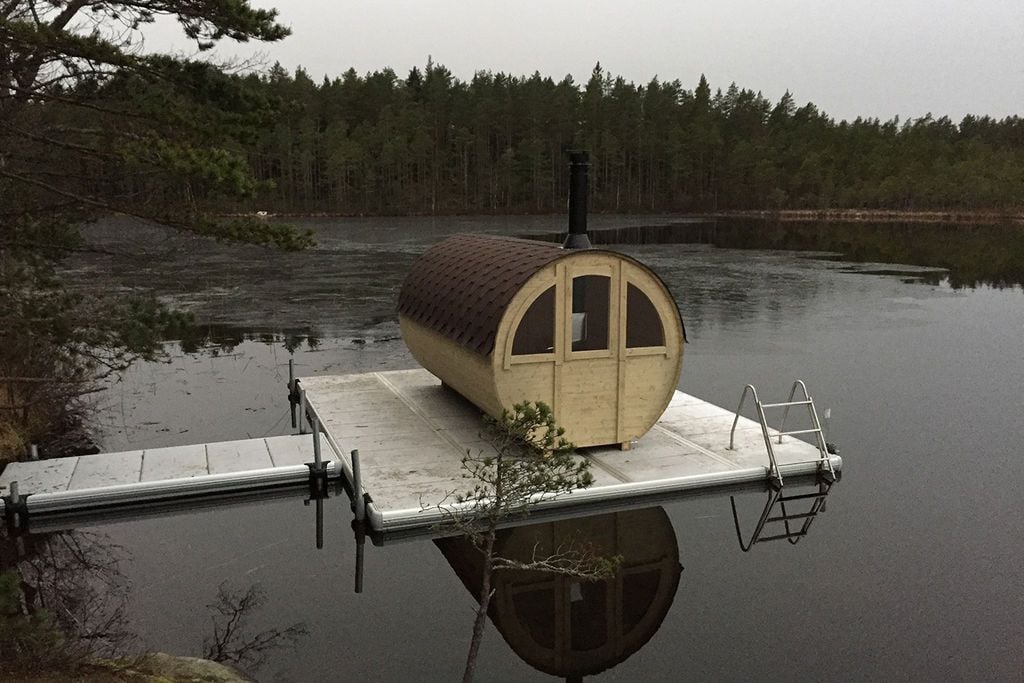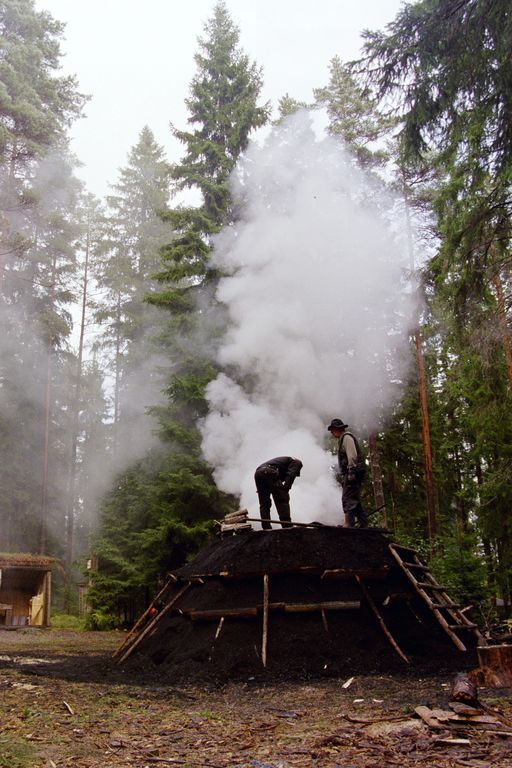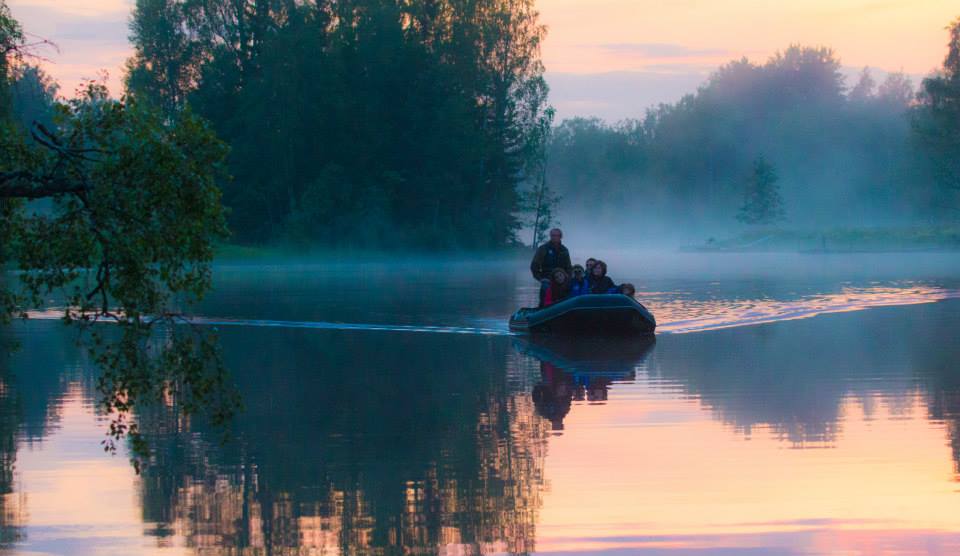 What's the story behind the 'Kolarbyn'?
The story goes that this area had been a site for charcoal burning for hundreds of years. Until the 1950's when charcoal burning was replaced by more modern methods. Poor workers were sent out into the forest to log trees to produce charcoal.
The charcoal was used to produce iron, which was a main export of Sweden during the industrial revolution. The logging and charcoal workers often had to work in the forests during the cold winters and to keep warm they often constructed these insulated huts.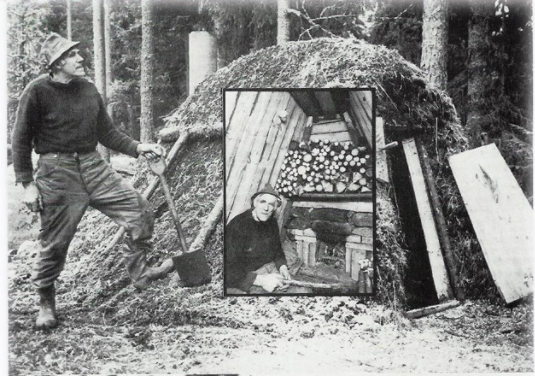 Marcus provides wild-life tracking tours throughout the winter.
*All photo credit: Marcus from Wild Sweden