Morzine Ski Holiday Guide
Morzine makes a great holiday base for skiers and snowboarders of all abilities. You'll find cruisey tree-lined progression slopes and more challenging mogul fields across the Morzine ski area.
At the heart of the ski resort is a traditional Savoyarde farming town that offers great resort facilities for families in addition to a varied and expanding après ski and nightlife scene. Morzine was also the birthplace of Much Better Adventures, so we like to think we know a fair bit about the resort!
Here is how it stacks up:
Beginner
Excellent ski schools, good learner area in neighboring Avoriaz.
Intermediate
You'll find blue and red runs aplenty.
Advanced
Fun, but not the most challenging terrain in France.
Snowboarders
Built for snowboarders, by snowboarders, The Burton Stash is an eco freestyle snowboard park in the woods above Avoriaz that is well worth a play.
Families
Lots of great family friendly ski schools and nanny services.
High Altitude
1000m - 2500m. Snow can sometimes be sparse low down, but plenty of skiing above 1800m.
Nightlife
Good nightlife, range of apres bars, live music and clubs.
Pretty Village
Year round, chalet style attractive village.
Cheap
Very reasonable prices compared to many other French resorts.
Large Ski Area
650km of pistes in the Portes du Soleil, one of largest ski areas in the world.
Close to airport
1 hr 15 mins from Geneva.
In resort convenience
Free, regular and well-organised ski bus running into the evening.
So, in summary
Morzine ski holidays are great for:
Mile hungry skiers, with 650km of piste to explore
Mixed ability groups and families
An authentic and buzzing village atmosphere
Morzine ski holidays are not great for:
Ski in / out accommodation is rarely an option. You'll either walk or take the free ski bus to the lifts.
Really extreme terrain
Holiday tour packages. Which is why you'll probably love it!
Skiing Morzine
As the largest town in the Portes du Soleil ski area, Morzine is a popular base for skiers and snowboarders of all ability levels. Lifts on the Pleney side of the valley link Morzine directly to the resort of Les Gets and the ski area of Nyon, while on the other side of Morzine you'll find the Avoriaz and Lindarets sectors which link into the wider Portes du Soleil.
Beginners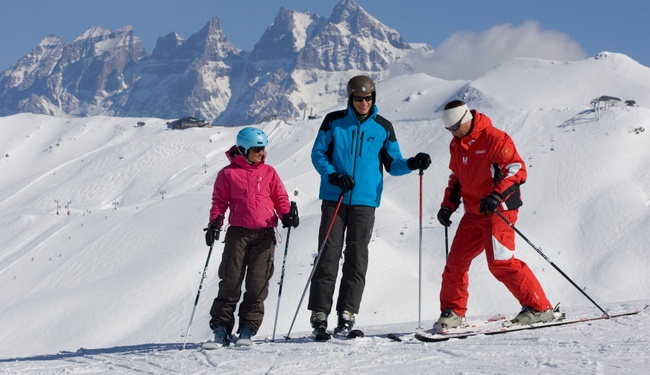 Morzine is a popular resort for beginner skiers and snowboarders, but this doesn't mean you'll find loads of ski school groups clogging up the pistes. The beginner's terrain is large enough for everyone, whether you're in ski school or not. You'll soon find yourself progressing away from the main learner areas anyway!
Intermediates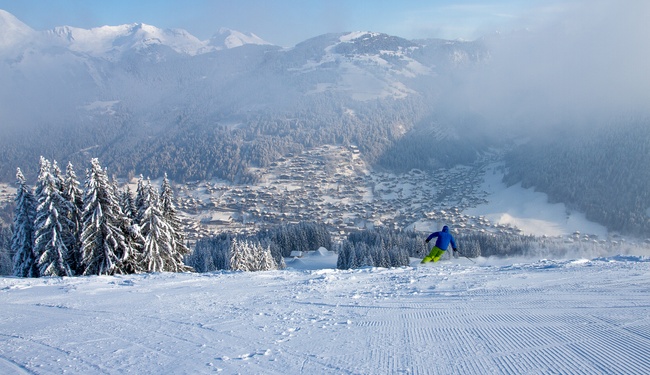 The wider Portes du Soleil ski area is an ideal proving ground for intermediate skiers. Across the region you will find 650km of pistes, more than even the fastest and most determined skiers or snowboarders could manage in a single day. However, if you plan carefully and move quickly and efficiently, skiers who fancy a challenge can cover a loop of all the resorts in the Portes du Soleil in a single day. Doing 'the circuit' as it's known locally is a great way to get a taste of all that the Portes du Soleil has to offer.
Experts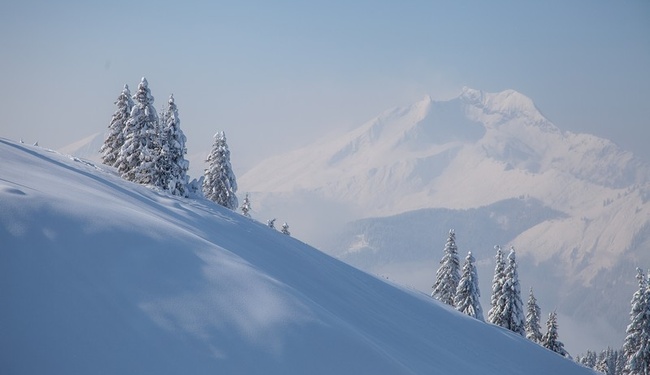 While advanced skiers may feel limited by the small amount of really steep skiing terrain, the Portes du Soleil area makes up for a lack of quantity with the quality of runs available. As well as a variety of exciting but controlled off piste runs that are definitely worth exploring, the Portes du Soleil is home to La Chavanette, better known as the Swiss Wall.
The Swiss Wall is widely considered to be the steepest ski run in the Alps. As its name suggests, it forms a link between France and Switzerland and is as steep as a wall. If you dare approach this run (and you absolutely should not unless you're already skiing at an expert level, really, we cannot stress this enough) then you should do your best to get there as early possible. After a number of sharp turns the run leads into a steep but wide 200 metre slope. Ideally you want to complete this run on fresh powder, as if the conditions are bad this run can be fatal to attempt.
For advanced, but less ambitious skiers the Portes du Soleil offers a diverse range of natural features and off piste routes. Point du Nyon and Chamossiere both offer fantastic off piste experiences.
You can also find some wonderful couloirs leading down into Les Crozet. However, if you're going to attempt these routes remember to bring the right equipment with you, and be sure you know how to use it. Particularly, you should make sure you have a working transceiver with you.
If you don't feel like you've pushed yourself hard enough after a full day on the mountain, Morzine offers night skiing sessions on the floodlit Stade piste on the Pleney in the centre of the resort. These night sessions are included in your lift pass and take place twice a week, with the chairlift open until between 8pm and 10pm.
Freestyle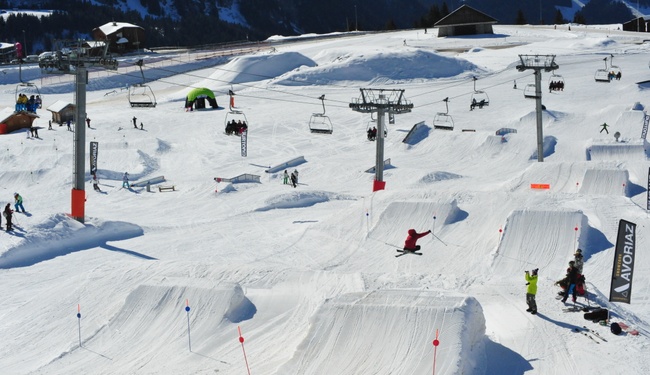 It's often argued that Morzine's neighbour Avoriaz saw the birth of the freestyle skiing and snowboarding movement. Consequently you'll find lots of snow parks in the region that are great for snowboarders and skiers alike. In addition to the snow parks, Fornet is a 'legal' off piste area that includes lots natural features and is exceptional on a powder day.
Meanwhile, above Lindarets you'll find The Stash – Burton Snowboards' eco inspired natural terrain park which uses trees as features for hits, rails and tricks. Don't forget your helmet!
Snow Conditions
Only a fool would associate Morzine's relatively low altitude (1000m) with a low snow depth. The resort benefits from a natural microclimate, resulting from its location between Mont Blanc and Lake Geneva. This gives the resort lots of snowy days and a very good historical snow depth.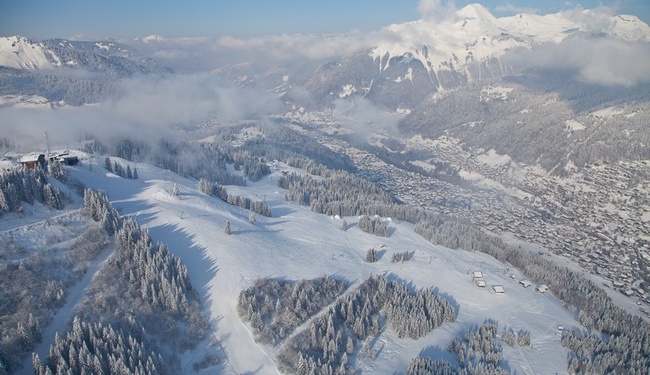 A snow history of Morzine is coming soon!
Morzine Resort Facts
Resort altitude: 1000m
Highest lift: 2277mm (Pointe de Mossette)
Lifts/Drags: 67 in Morzine, 195 in Portes du Soleil
Total km of slopes: 107km in Morzine, 650km in Portes du Soleil
Portes du Soleil
33 green
122 blue
104 red
27 black
11 snowparks
Morzine Ski Area
7 green
23 blue
26 red
8 black
1 snowpark
Open: 22nd December to 21st April
Cost of lift pass:
Day
Adult: Morzine / Les Gets = €35.00 / Portes du Soleil = €47.50 Child: Morzine / Les Gets = €26.00 / Portes du Soleil = €36.00
Week (6 Days)
Adult: Morzine / Les Gets = €172.00 / Portes du Soleil = €237.50 Child: Morzine / Les Gets = €130.00 / Portes du Soleil = €178.00
Piste map
Morzine and Portes De Soleil Piste Map is downloadable here - http://winter.morzine-avoriaz.com/piste-maps-morzine.html
Ski Schools
Many of the chalets in Morzine have an established relationship with one of the many ski schools in the resort, so it's worth asking your host for their recommendation before you arrive.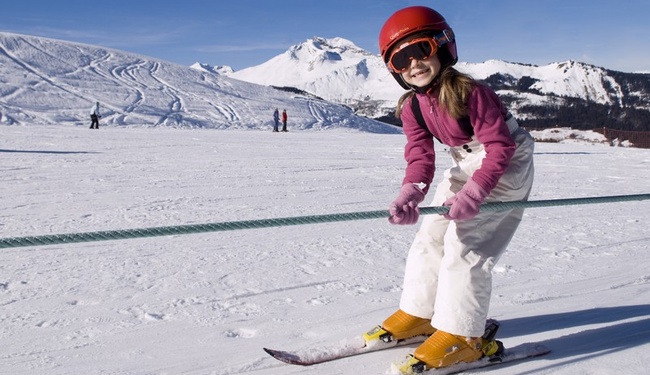 Popular ski schools for British families include BASS (britishskischool.com/BASS_Resorts/Morzine). They offer a variety of coaching formats for all ages and levels. All lessons run with a strict maximum of 6 learners, in English only to provide a fun and effective learning environment. The Snow School (the-snow-school.com) is also well regarded by parents and children alike, particularly for its "snowflake class" for children 6 years and older.
Otherwise, check out the lesson options offered by the local ESF (esf-morzine.com/ski-school-morzine) or for a different approach try Billski (billski.co.uk).
Amenities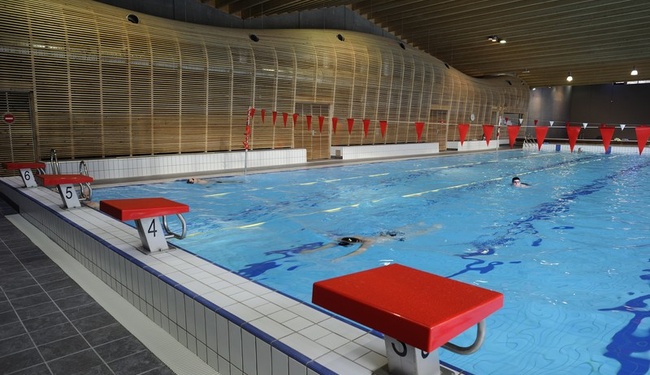 Although most holidaymakers go to Morzine to ski or snowboard, the chances are you won't feel like skiing all the time. Fortunately the traditional market town offers plenty of other features to enjoy. As well as a vibrant après scene and nightlife, in addition to a wide selection of restaurants, Morzine is also has an indoor, heated swimming pool and spa complex, and an ice rink that is home to the famous Pingouins de Morzine-Avoriaz ice hockey team.
Depending on the time of year, the town also offers a second outdoor ice rink in the centre of the resort, farmers markets, food exhibitions and live events, as well as a cinema and plenty of cafes and shops to explore.
Pamper Yourself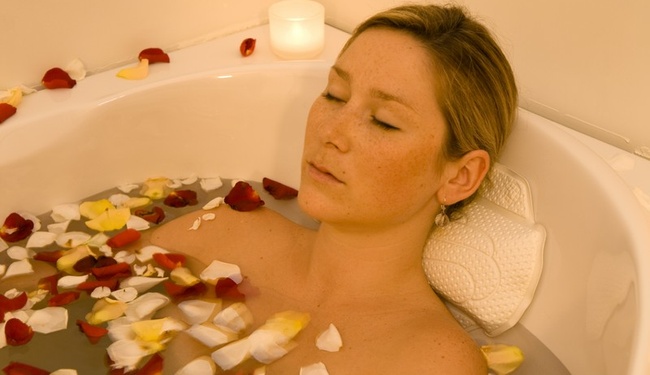 Of course, sometimes even exploring the town can seem too much like hard work. You are on holiday after all! No one needs an excuse to pamper themselves with a well earned massage during their ski holiday, and Morzine has its fair share of both beauty treatment rooms and mobile massage services. Check out Indulge Massage & Beauty (indulgemorzine.com).
Or, if you need is greater than a luxurious pampering, Mountain Rehab (mountain-rehab.com) offer more thorough sports massages and physiotherapists.
Other Morzine Activities
There's far more to do on the snow around Morzine than just ski. If you're after some extra adrenalin fuelled fun on the snow, why not get dragged along by some huskies? There are a couple of local companies that will put in charge of your own sled for as little as 90 euros. You'll be given a brief tutorial (shout "mush!" to start, and whatever you do don't let go of the sled just about covers things!) and then you'll be led by a guide to explore the snowy wilderness.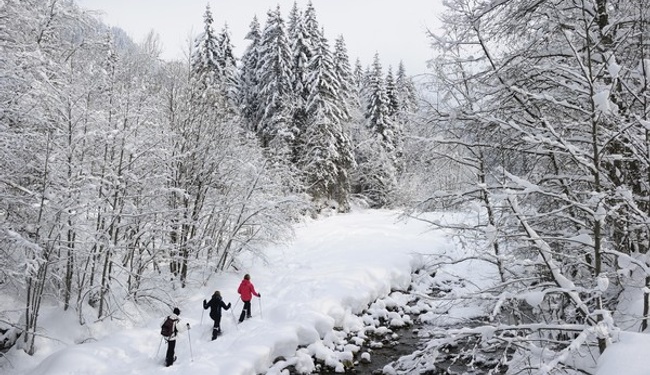 Other activities on offer include snowshoeing, ski-joering (like husky riding, but with horses while you're on skis!), skidooing, cross country skiing and night sledging.
Meanwhile, during the summer Morzine boasts a sweet luge run that you don't want to miss the chance to try out.
Childcare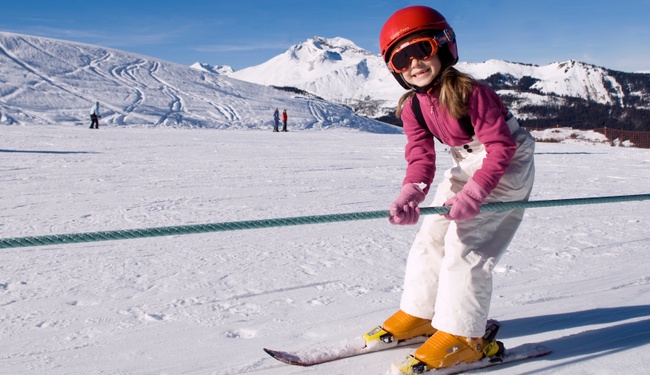 Morzine is such a popular destination for families because of the quality of childcare available. The resort has a wide range of child care options available, including crèches, play schools and even ski-schools for children as young as 3-4 years old.
These facilities are safe, fun environments where your children will be cared for by qualified and experienced staff. However, to get the best places we strongly recommend that you book your children into childcare facilities well in advance, as places can fill up quickly.
Many of the ski schools (see previous section), also have excellent child care facilities and nursery skiing programs.
For childcare services that don't include skiing lessons, the Outa Nursery comes highly recommended. The nursery has been recently refurbished, and includes a separate class for the children of tourists, who will need different care from the local children.
Alternatively, Jack Frost's (jackfrosts.net) provide in-chalet nanny care that allows you a bit more in the way of flexibility.
Eating out
The dining options in Morzine cater for all tastes and budgets.
Fine Dining
Restaurant L'Atelier at Hotel Le Samoyede (hotel-lesamoyede.com) is real occasion dining at its best and Head Chef Alexandre is tipped to receive his first Michelin Star this year.
Local Food
There are plenty of restaurants serving traditional Savoyard fare, which is usually a combination of cheese, meat and potatoes. Look out for Tartiflette and Raclette in particular.
Pizzas, Pasta and Grills
Alternatively a number of pizzerias can be found throughout the resort, catering for all budgets and tastes. You'll also find that most are family friendly and offer children's menus.
Our recommendations here include L'Etale in the centre of Morzine which is perfect if you're dining as a large group, or Le Rocher in Montriond, a great little owner run pizzeria and speciality meat restaurant just off the village square.
Cheap
Morzine has a growing seasonaire population and consequently you'll find quite a few well priced creperies, burger bars and take aways within the resort. In the area known as 'le Bourg' there are quite a few takeaway restaurants serving pizzas, fish and chips, curries and noodle dishes too.
We're particularly fond of a bowl of Mamma's Pad Thai noodles after a few jars of Mutzig! All are located conveniently close to the legendary Morzine watering hole that is Bar Robinson.
Drinking and Dancing
Morzine is a living and breathing community that's active all year round, so you won't run into the dead periods that you sometimes find off-season in purpose built ski resorts. This means that when it gets too dark to ski there's still plenty to do around town.
Which brings us rather neatly onto Morzine's drinking holes. The après-ski scene has really kicked off in the last few years, but while the tastes of locals and tourists may change from year to year, there are a few firm favourites that people keep coming back to.
Bar Robinson is one of those favourites. While at first glance it seems like little more than a quaint, if charming pub for local old boys, it's best to get in there early as there are few more popular destinations for drinkers after a day on the slopes. The pub's unique ambiance (not to mention its strong lager) makes for the perfect place to tell stories of your outrageous feats and hilarious pratfalls in the snow.
However, British drinkers should beware that Bar Robinson shuts its doors no later than 8pm, which if you're planning on hitting the slopes the next day is probably for the best.
If you feel the evening turning into a pub crawl, we heartily recommend you make your way over to L'Etale near the Pleney in time for happy hours drinks, and if the pub crawl leaves you with itchy feet there's good dancing to be had at Le Tibetan (tibetan-cafe-morzine.com) or the Cavern.
There are also regular events throughout the week, which you don't want to miss. The biggest and loudest event each week in Morzine is the Basscamp (basscamp-festival.com) apres party on the huge heated terrace at Le Tremplin at the bottom of the Pleney piste. Keep an eye out for other gigs put on by the Bass Camp boys, a local festival whose name is a virtual guarantee of a good night out.
Of course, like we said, the scene is continually changing, so check out our blog for the latest local word on where good nights out are to be found.
Travel
Getting to and from Morzine
Morzine is about a 1 hour 15 minute drive from the nearest airport, which is in Geneva. There are numerous transfer companies running minibus trips from the airport to the resort. The Morzine / Geneva Shuttle, for instance, goes to and from the airport every 75 minutes, with tickets available from 25 euros. The airport will also offer plenty of car rental companies, which we can offer you a discount on if you book your holiday through this site.
Getting to and from Morzine by train is a bit more of a challenge, as the town doesn't have its own train station. Trains will get you to Thonon-le-Bains or Cluses, which are both roughly 20 miles away from the resort, but you should be able to arrange an (admittedly, quite long) taxi ride from either place.
Getting Around Morzine
Although it might seem tempting, we strongly recommend that you don't travel to Morzine by car, as driving in and around the resort, as well as finding a covered parking space in the centre, can be a hassle. The town has an excellent, free public transport system, which is well organised and easy to use.
As well as regular free shuttle buses, the town also has its own tourist motorised train line that will take you from the centre of town on a circuit of all the major local ski lifts. This is really handy, and lots of fun!
Green Morzine
What Makes Morzine MuchBetter?
The resort started life as a farming village so the development of Morzine's tourism industry hasn't been as harsh on the environment as in large 'built for purpose' ski resorts.

There is a higher proportion of locally owned and independently operated ski chalets and businesses here than most other resorts in the Alps. So supporting the local economy and community is easy!

Many central resort buildings including the new swimming complex are served using a new eco wood-fired central heating system, which uses reclaimed wood as fuel.

At the end of each season as the snow melts, local folk turn out to collect litter dropped on the pistes across the area.