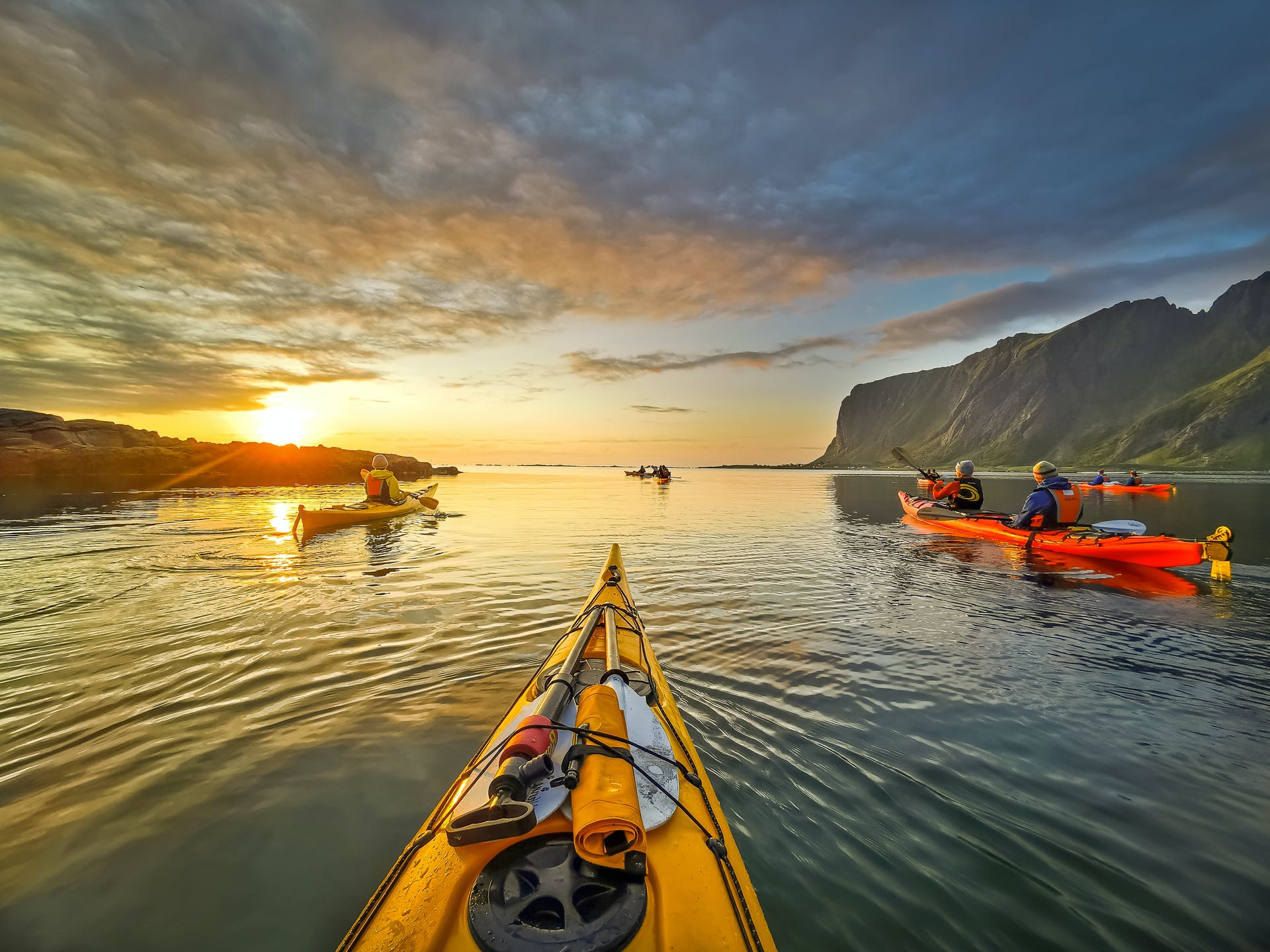 There's nothing quite like jetting off to go kayaking abroad. The thrill of the journey is immense, the opportunity to paddle through new, exotic or breathtaking landscapes, through unknown water, is particularly exhilarating, and the adventure that lies ahead of you is no doubt going to become a story that you'll be telling for the rest of your life.
Of course, there are also a lot of minor frustrations with travelling – and travelling on a kayaking adventure is no different. We're talking about the airport queues, fitting everything in your pack, the dead legs out on the water after five hours of paddling or the effort trying to get gear out while you're halfway through a trip on the water.
If you're new to kayaking, here are a few tips and hacks that you really ought to know.
1. Mark Your Check-in Baggage as Fragile
We've got a few general travel tips before we even get to the kayaking. Number one is to mark your baggage as fragile if you're checking it into the hold. We're sure there's something that could break in there, right? So it's not a lie… however technically.
Basically this just means that your baggage is much more likely to be handled properly by the airport staff, and it also means it'll probably end up on the top of the pile, last into the aircraft, which means it'll be first out on the other side too.
2. Take an Empty Bottle Through Airport Security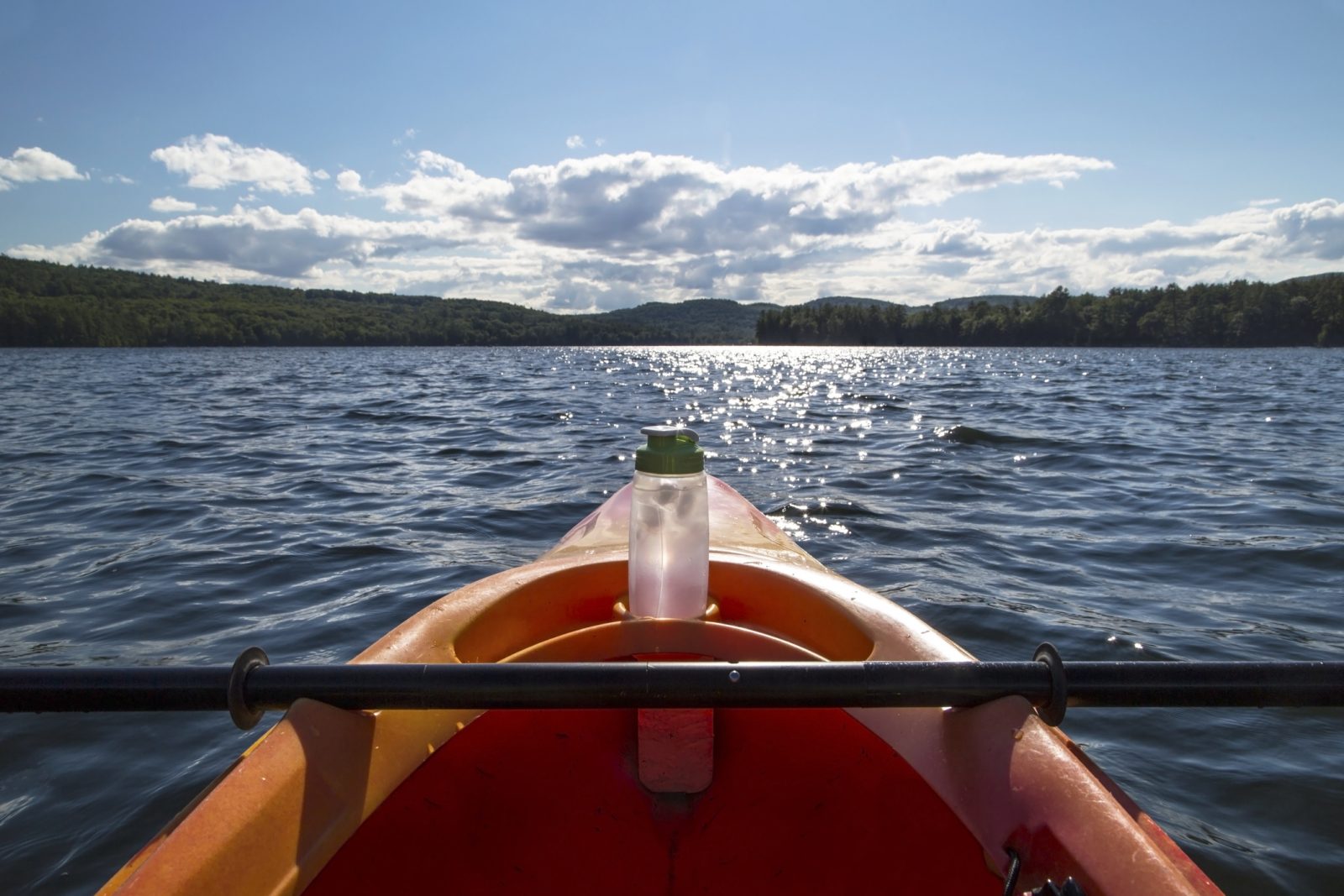 If you've been paying for bottles of water in airports all this time then we regret to inform you that you are in fact a schmuck.
Nearly every airport has a water fountain somewhere past security, and most have a bottle refill tap as well. You're not allowed to take a bottle of water through security of course, but you are allowed to take an empty bottle. We're assuming that if you're off kayaking, you'll have a reusable water bottle with you anyway, so make sure it's in your hand luggage and avoid the unnecessary cost for your H20.
3. Bring a Rope with Attached Carabiner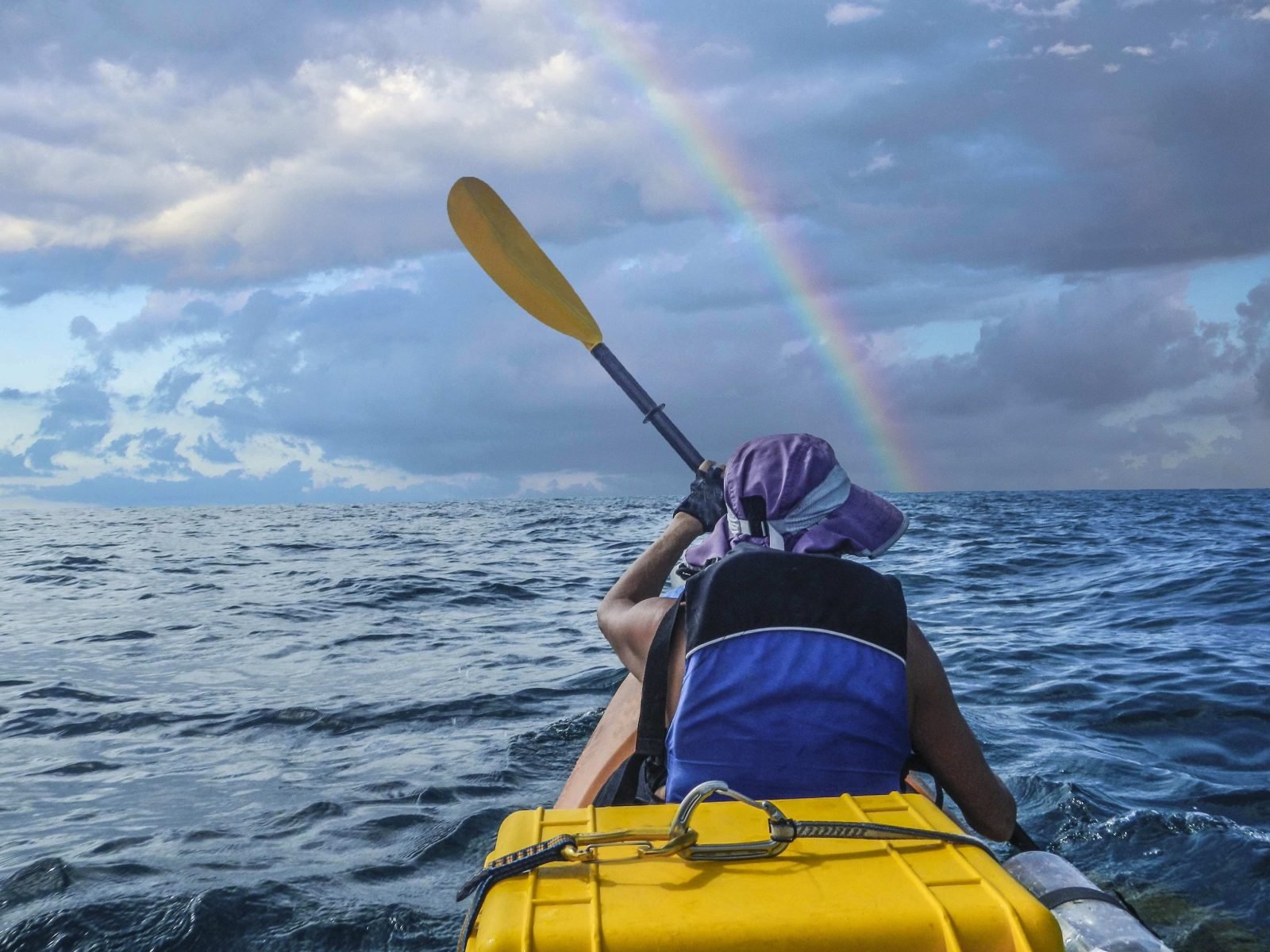 The Swiss Army Knife of a kayaking trip (unless you've also brought a Swiss Army knife, in which case that would probably be the Swiss Army Knife of your kayaking trip), a good rope/cord with a carabiner secured tightly on the end is as useful as it is basic.
This means that you can tie your boat up pretty much wherever you need to when you're out on the water and you want to take a break, and you'll find that it's also incredibly useful for a bunch of other stuff as you go – securing bags, hanging stuff up to dry and more.
4. Choose Your Clothes Wisely
A lot of people assume that since they're going out on the water, there's only so warm and dry you'll be able to keep in a kayak. This isn't the case – or at least not if you do it properly.
If you stick to quick-drying fabrics while you're kayaking, then you'll stay a lot warmer while you paddle, and after paddling too. If you wear a fleece, and bring along a packable rain jacket, then you can adapt to the heat and conditions as you go, as well. Remembering that you're going to have a life jacket on (or you should!), you'll have a great extra bit of buoyancy and pull tying all those layers together too.
Of course, if you go in the water, quick-drying stuff is helpful, but it won't keep you warm. If you're wearing a thick, full-length wetsuit on the other hand, you'll adjust in no time. Wetsuits may seem a bit overkill sometimes, if it's a particularly sunny day, but don't be fooled by the sun in the sky and remember that you need to dress for the temperatures of the water, not of the land.
5. Rope on Your Storage Items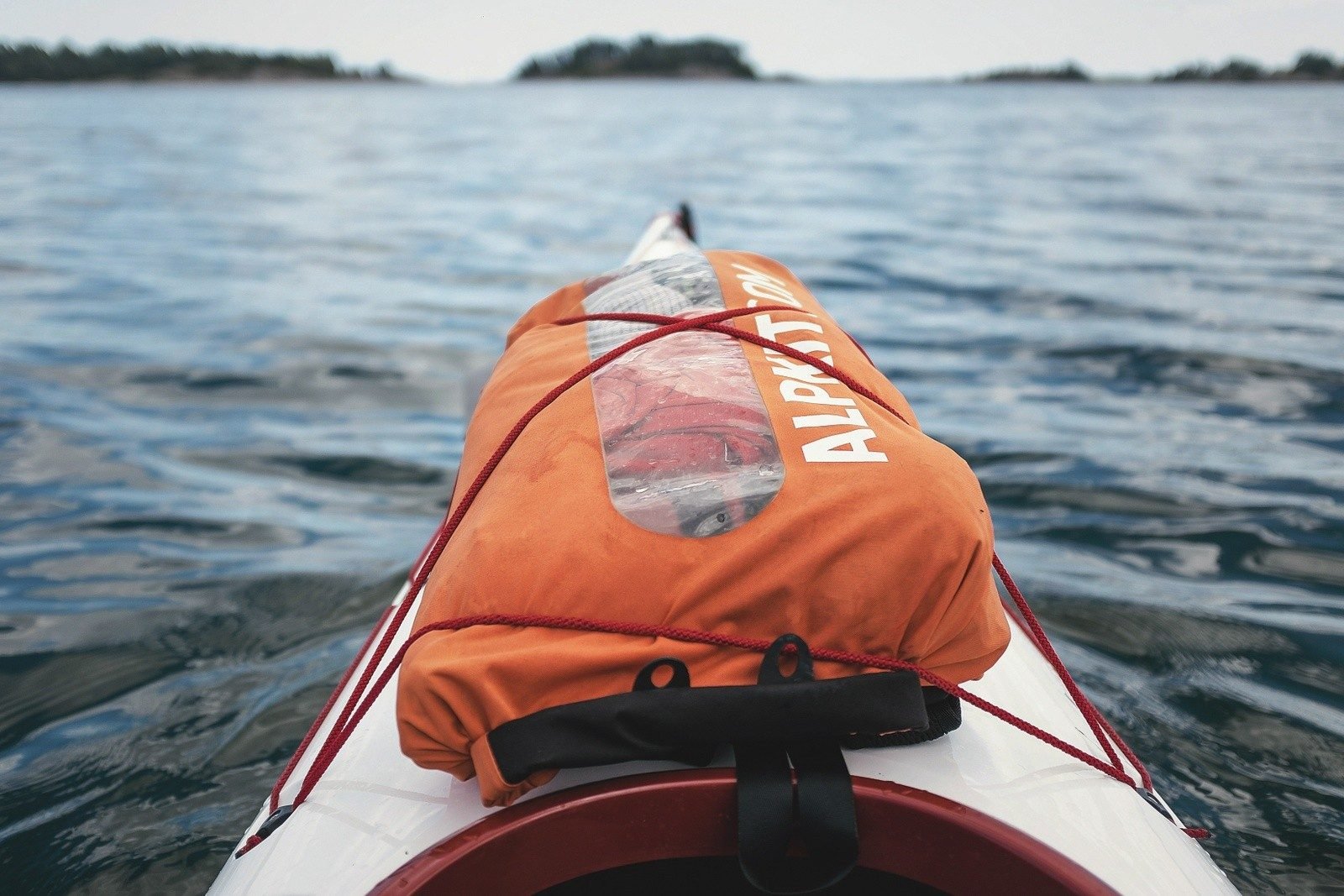 Most kayaks have a decent amount of storage space in them, but accessing that space normally involves opening the little circular storage hatchet lid and then reaching inside to grab whatever it is you've packed away. This is quite tricky while you're still in the kayak and out on the water – particularly if the item you're after is a large bag, which it often will be.
One way to get around this is put all the essentials you think you'll need in one particular bag, and then tie a bit of string or rope around it, then make sure the other end of that string or rope is easily accessible to you. This means that any time you need the bag, you simply have to tug on the rope and pull it over. Of course, this also means there'll be a gap, however small, going into your storage and splashing water can get in, so make sure everything in there is in a dry bag, is waterproof or it doesn't matter if it gets wet.
6. Secure Your Paddle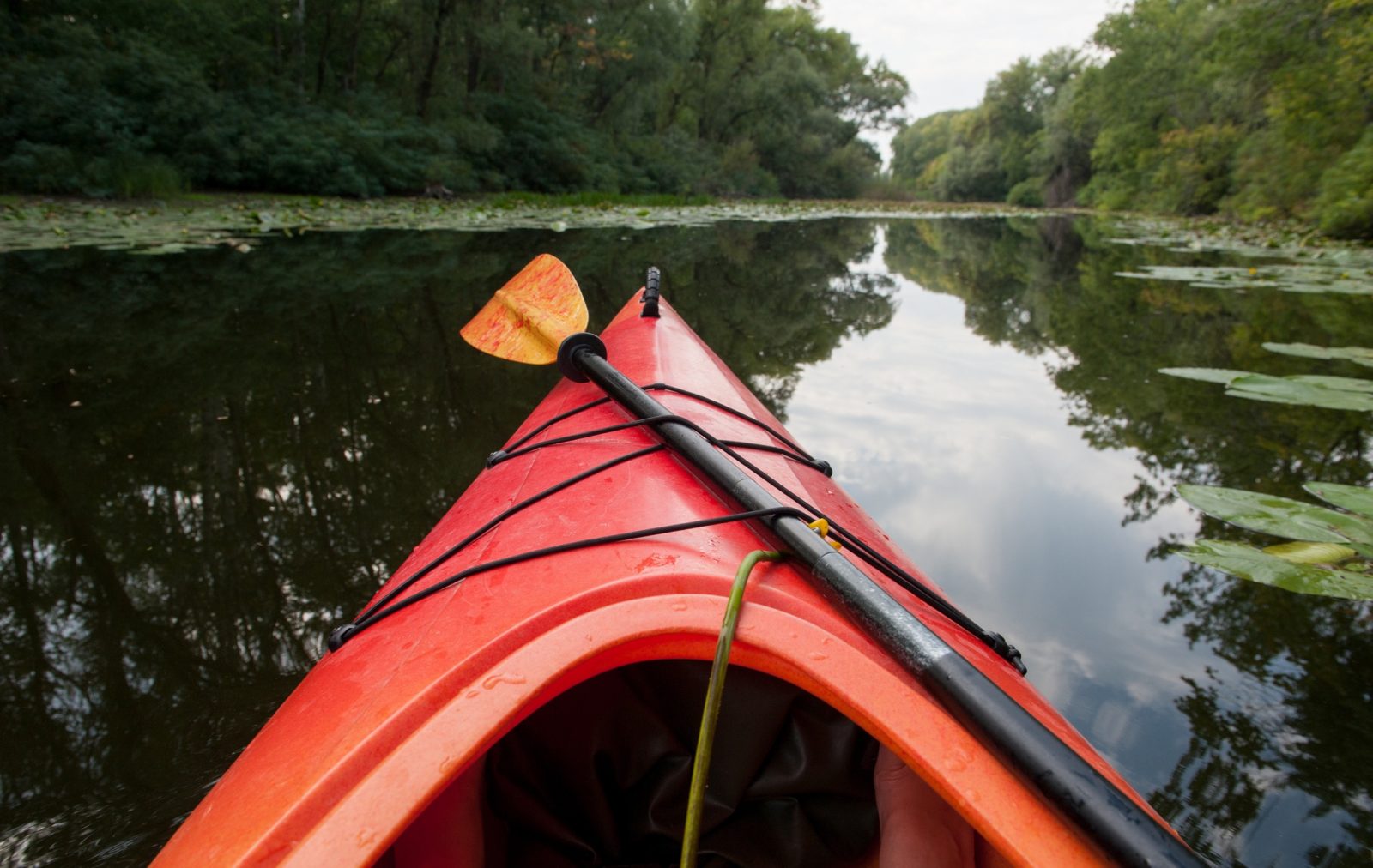 Picture the scene: you're kayaking down a beautiful Swedish river, and are just about approaching the point where the river meets a panoramic lake. The view opens up from narrow trees and greenery to a breathtaking landscape like nothing you've ever seen before. This is nature; untarnished by human touch. This is why you're here. You're stunned. You're mesmerised. Your paddle is floating away. Wait what? Shit! Get it back.
Even the toughest of paddlers need a rest, and whether you're stopping for a quick breather, to take in some beautiful scenery, to get something out a rucksack or for anything else out on the water, it's incredibly useful to have somewhere other than your lap to store your paddle. Think about this before you go. Whether you put some ropes in place to secure it on one side or bring some gadgetry purpose-built for the task of holding it, you won't regret it.
7. Use Logs to Keep Kayak Off The Ground
You don't want your kayak getting scratched, scraped and beaten up every time you stop for a mug of coffee or a bite to eat.
While it's unlikely you have a custom-built kayak stand to hand, thankfully, you do have nature – and that's the next best thing. Find a good log, turn it sideways, and stick one end of the kayak on top. If there are two logs, do it with both ends. Happy days. Scratch-free kayak.
8. Use Your Kayak as a Fridge
If you're kayaking in the colder seasons, or through colder waters, then take advantage of the chill by storing some beverages or fruit in the storage compartment of your kayak.
The food will stay fresher there and the drinks will be nice and chilled when you take them out, keeping you hydrated and filled with energy until you can get to that hot chocolate at the end of the day.
9. Bring a Solar Panel Charger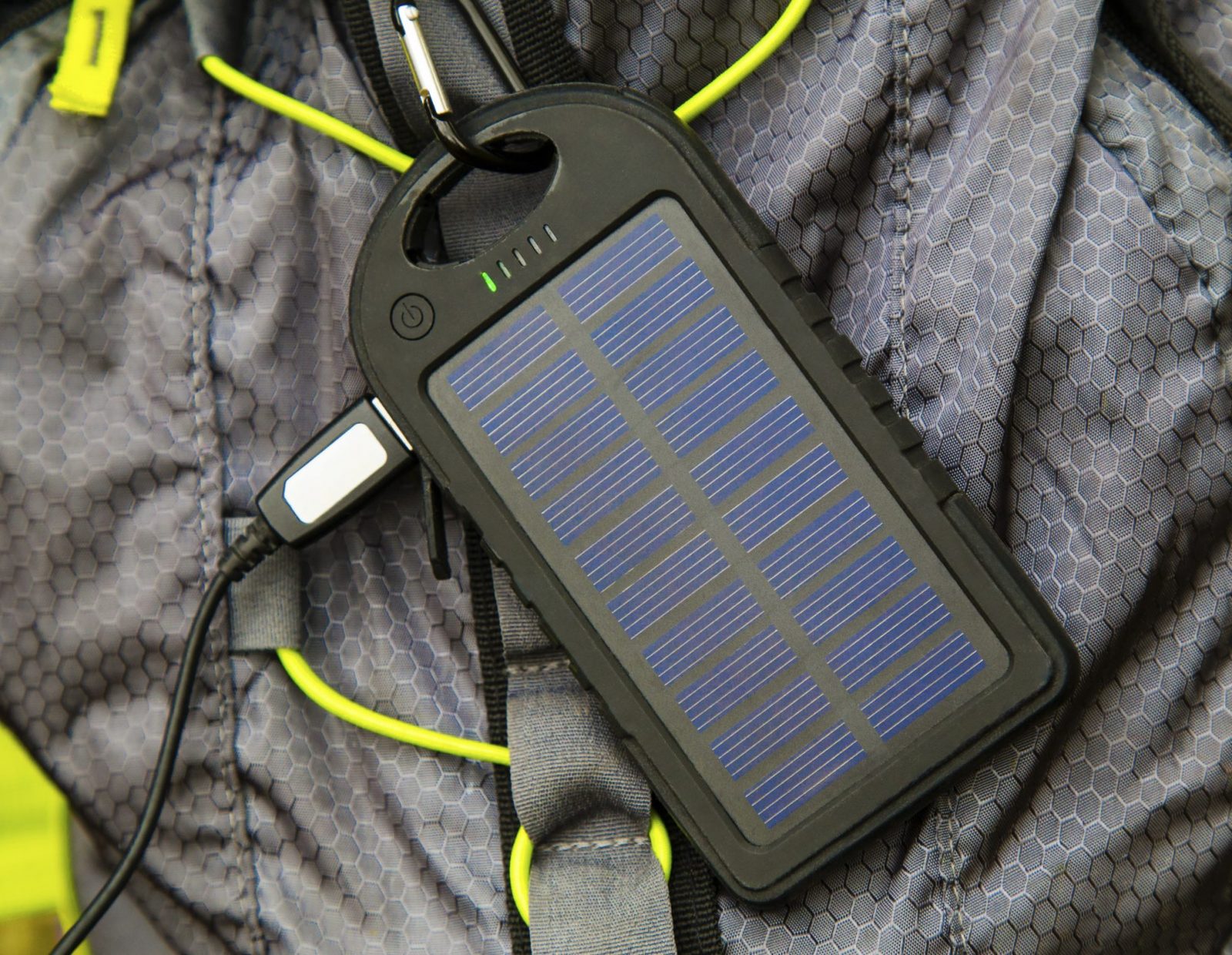 There's a very good chance that if you're out on a kayak, you don't have an abundance of plug sockets ready at hand. What you're going to be getting an awful lot more of though is fresh air and time in the sun. This means that all you have to do is hang a solar panel out and you'll be good to charge pretty much everything you've brought – within reason, and depending on the panel of course – at the end of the day or overnight.
Most solar panels aren't waterproof but pop them in a waterproof bag (many come with compatible bags or you can use one you have already if it fits) and you're good to go.
10. Avoid Deodorant
This is less of a life hack and more a tip / 'how to keep living' hack! If you're kayaking in a forest or region where bears live, then you should avoid lotions, deodorants, scented soaps and perfumes, as all of the above are going to make it more likely that you'll get a not-so-pleasant visit from a big old bear. And that's not how you want your trip to go, is it? Avoid deodorant, avoid bears. We'll all stink together. What a lovely note to end on.
So now that you know, probably a good idea to use those newfound skills on a kayaking trip no?
We've got them in droves. From easy paddles to full on expeditions, check out our range of kayaking holidays, lovingly handpicked for your paddling pleasure.