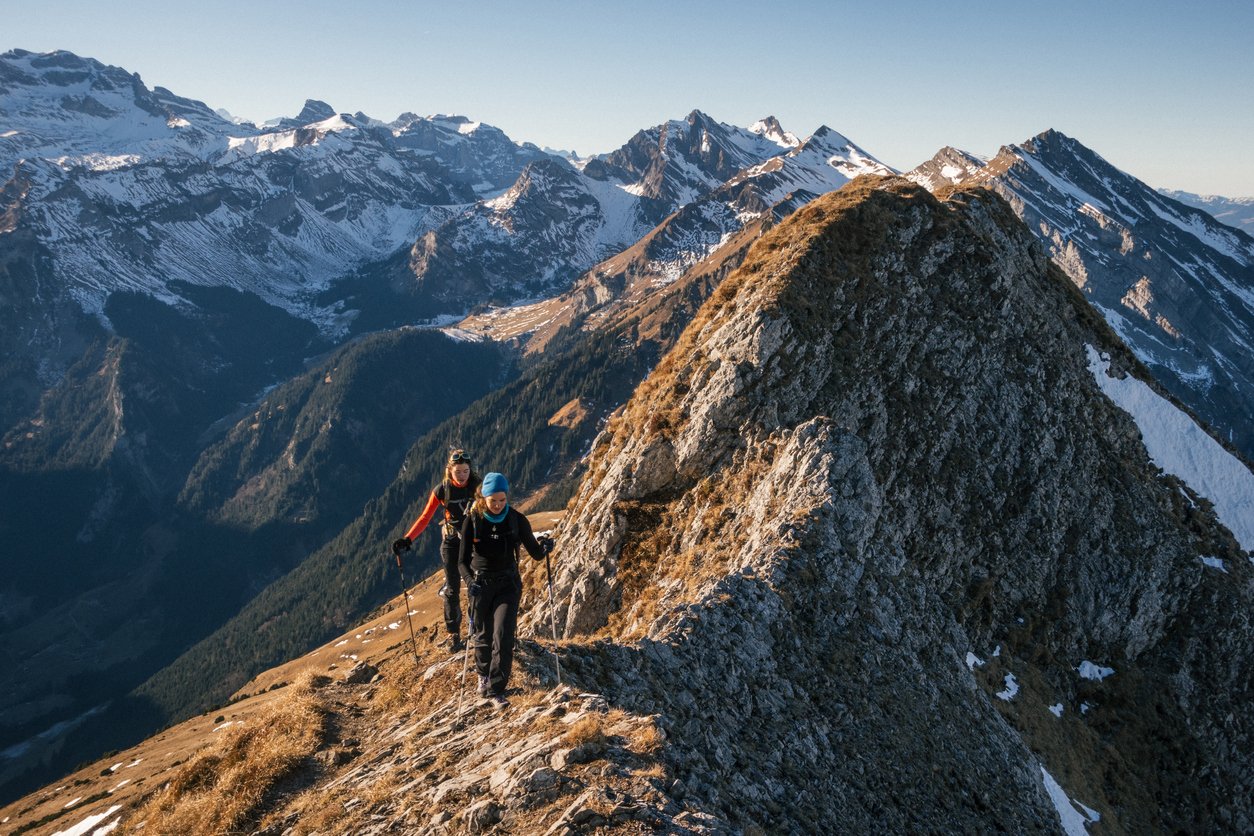 There are thousands of amazing hikes in the world. With just the power of putting one foot in front of the other, you can cross countries or continents, climb mountains, hike jungles and immerse yourself in nature. So, you'll agree, it's a pretty tough deal to pick out just ten hikes from all those options.
Still, we've given it a shot. Here are ten of our favourite hiking adventures, off the well-beaten path, that will take your feet across the world.
1. Hiking the Edge in Kosovo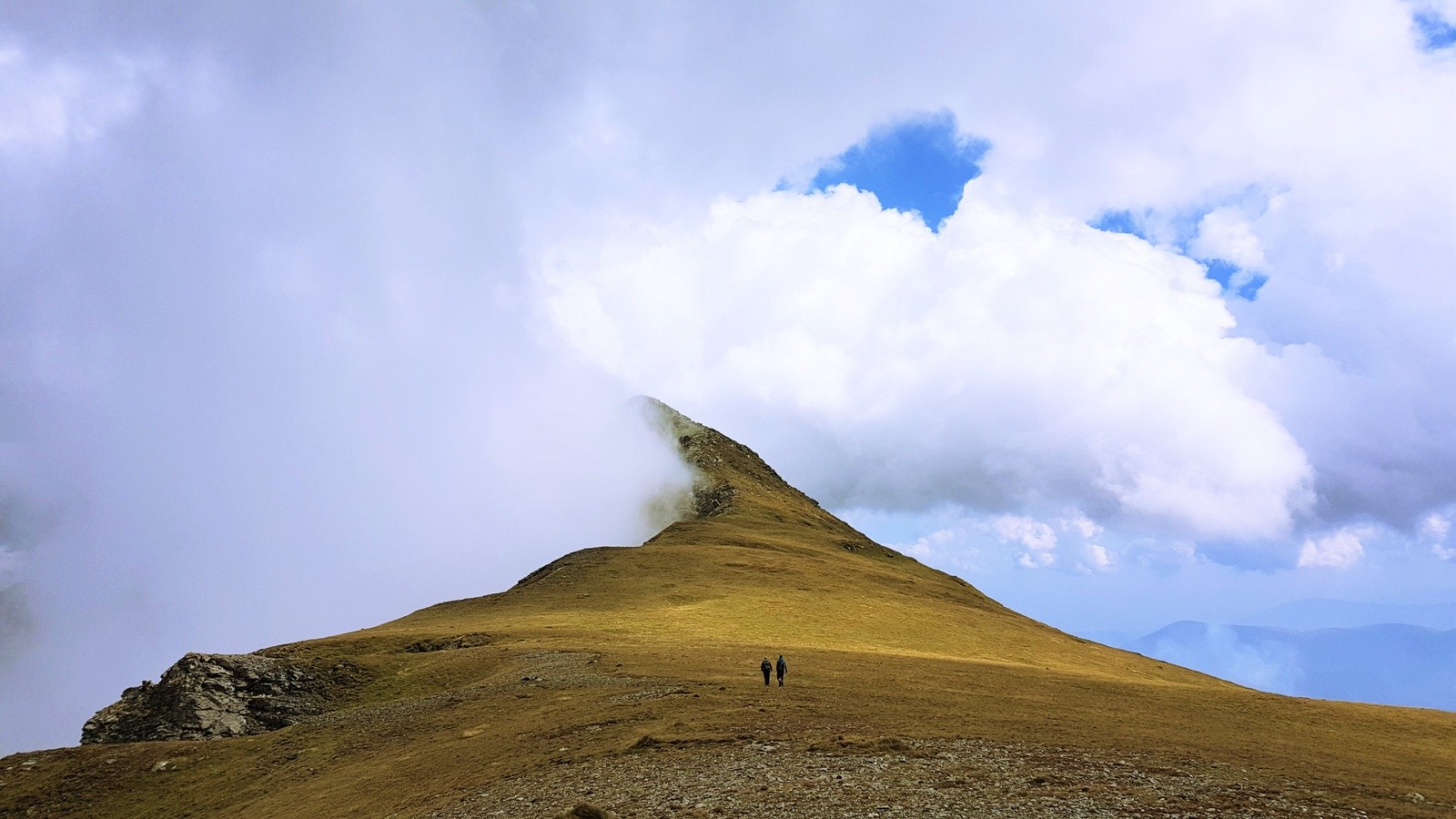 Fancy trekking a spine-tingling ridgeline between two 2500m+ peaks in the remote Sharr Mountain National Park? Good good. Here's how you can do it. You'll hike Kosovo's second highest peak, Bistra Peak (2650m) and pass the source of the Lumbardhi River. There will be views of both the Albanian Alps and Macedonia. Then you'll walk Kosovo's famous ridge line, known as The Edge. Sounds pretty epic, doesn't it… you might almost say, edgy! Weather permitting you'll hike two to four mountain peaks in the same range, including Konjushka (2580m) and Bistra (2650m).
When you've bagged as many peaks as you can in a day, you'll be camping close to the Edge. That's a pretty stunning backdrop to your campsite. Plus there'll be plenty of views of glacial lakes, alpine plateaus and dramatic limestone cliffs on this four day hiking trip. You'll spend nights out under canvas and be tucked up snug in a hostel at either end of the trip.
2. Adventure Hiking in Jordan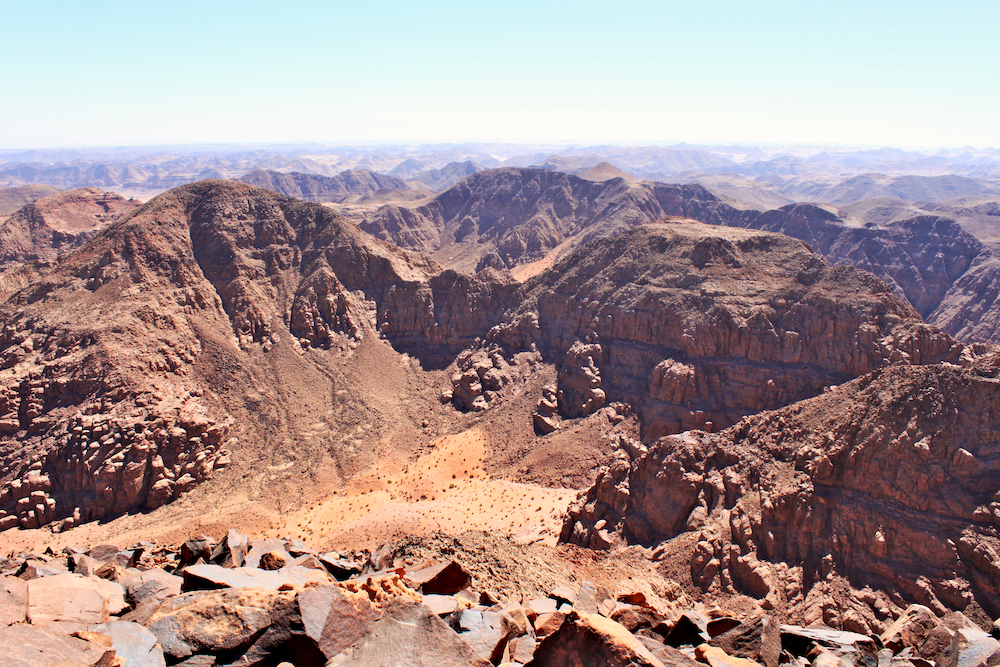 Have you heard of the recently created Jordan Trail? You could be one of the first to trek ancient Nabatean paths along the most beautiful sections of the Jordan Trail. Okay, so technically people have been walking these paths for centuries (hence "ancient") but the Jordan Trail was only linked up in the past few years. If you find the art and science of creating long distance walking paths interesting, you should definitely read Leon McCarron's article – including the Jordan Trail.
Anyway, back to adventure hiking! You'll be passing through the sandstone mountains that guard the approach to Petra's 'backdoor'. Plus there'll be time to have a look around the UNESCO World Heritage Site itself, it would be rude not to, since you're already there. You'll climb Jordan's highest peak, in the Wadi Rum desert and be able to see all the way to Saudi Arabia. And, because it's not all about highest, you'll visit the Dead Sea: the lowest point on earth and famous for its healing properties. Probably good for a soak if you've got any hiking-induced blisters!
3. Guatemala Five Volcano Challenge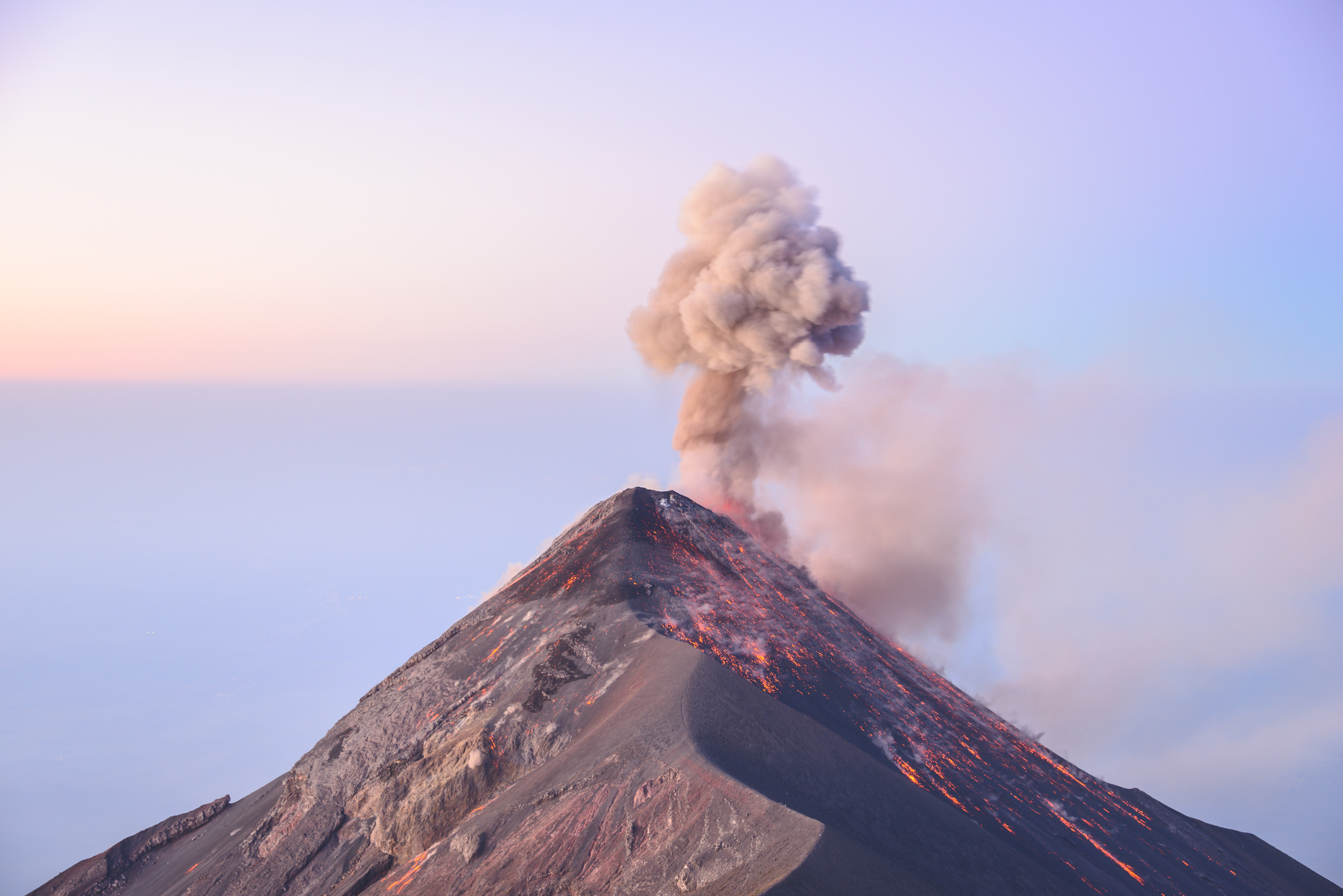 Now here's a hiking trip not for the faint hearted. Spend seven days of hiking through lava fields, cloud forests and Maya villages to summit five volcanoes in the Guatemalan highlands. Your summits will include standing on top of the highest point of Central America, Tajumulco volcano (4220m). Plus you'll get a view of each of Guatemala's three active volcanoes, including the continuously erupting 'Volcan de Fuego'.
You'll get a flavour of some really wild camping with this trip, pitching up at altitudes of 3000m+, and watching sunrises from the flank of a volcano. Sounds unreal.
4. Trek the Matterhorn Circuit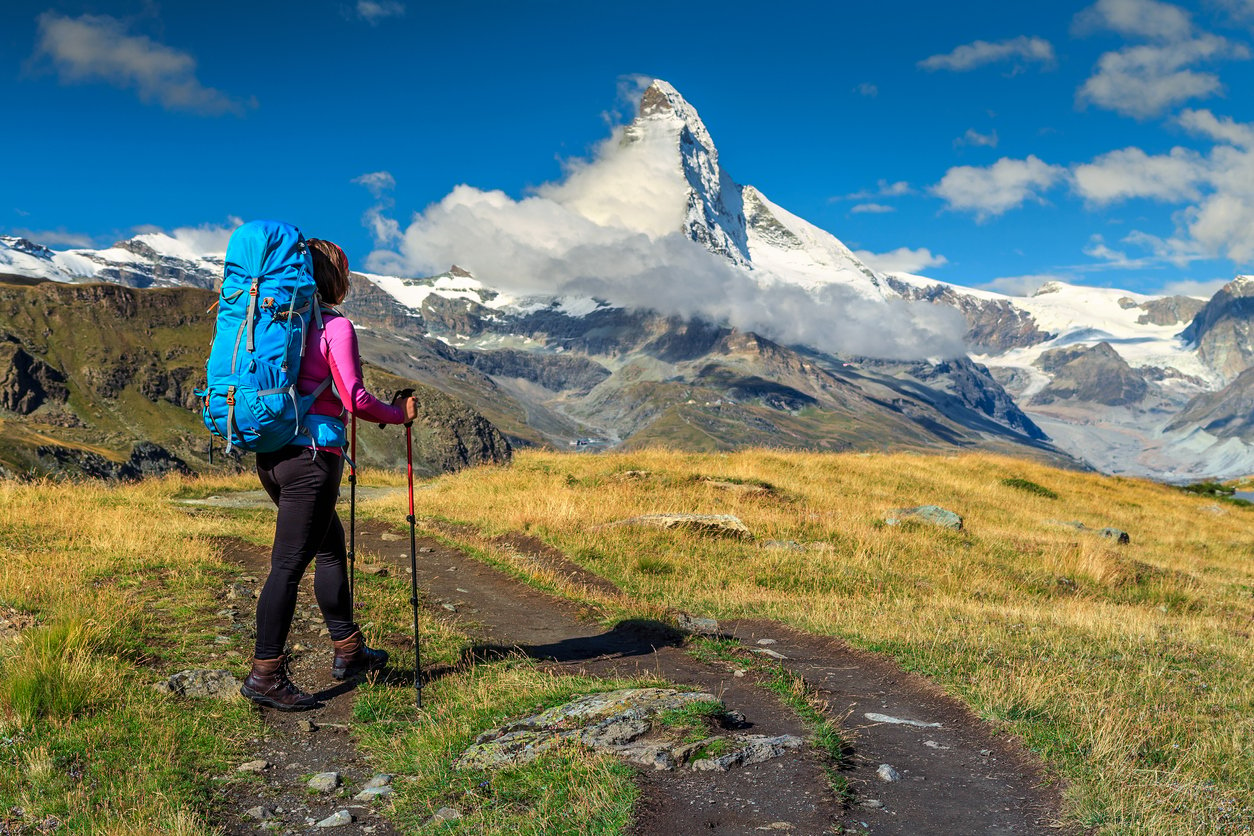 The Mont Blanc Circuit is so last year. Hike a mini version of this world-famous long-distance trek at the feet of the Matterhorn. You'll get to summit Pfulwe Peak (3400m) for a sweeping view of 18 mountain peaks over 4000m. Sounds pretty spectacular. Plus you'll get to visit Stellisee Lake and catch the Matterhorn's reflection on its mirror-like surface.
Parts of the Matterhorn Circuit include hiking deep into the Gorner Gorge, surrounded by the sound of powerful mountain rivers. You'll also traverse the longest suspension bridge in the world and sleep in cosy mountain refuges, surrounded by glaciers and 4000m peaks. Not bad for a view to wake up to!
5. Adventure Hiking in Armenia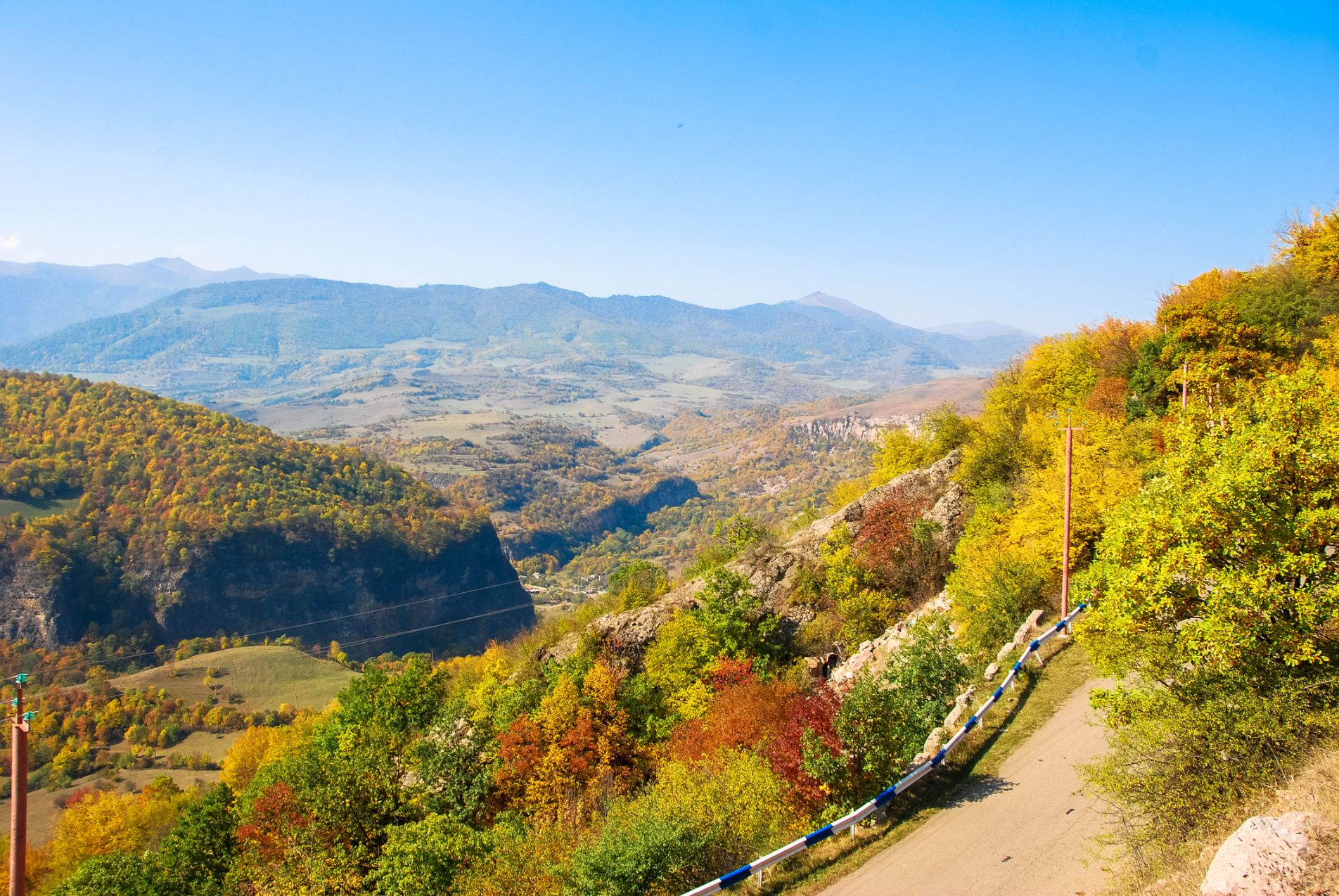 More adventure hiking! Well, you wouldn't expect any less from us… In this six day trip, you'll spend your days hiking through gorges, forests, meadows and beside cascading waterfalls. Some of the route will be along the Great Silk Road, the ancient trade route that connected the Mediterranean to China. There will be medieval fortresses and a night spent under the stars on the slopes of an extinct volcano.
As if that wasn't enough, you'll also summit Armenia's highest peak, Mount Aragats (4090m). There'll be a chance to take a dip in the second highest freshwater lake in the world and fly on a zip line above a 300m deep canyon. You'll explore the maze of tunnels inside Armenia's largest cave network and hike under the shadow of Mount Ararat, the fabled resting place of Noah's Ark. Not bad for under a week!
6. Trek the Simien Mountains in Ethiopia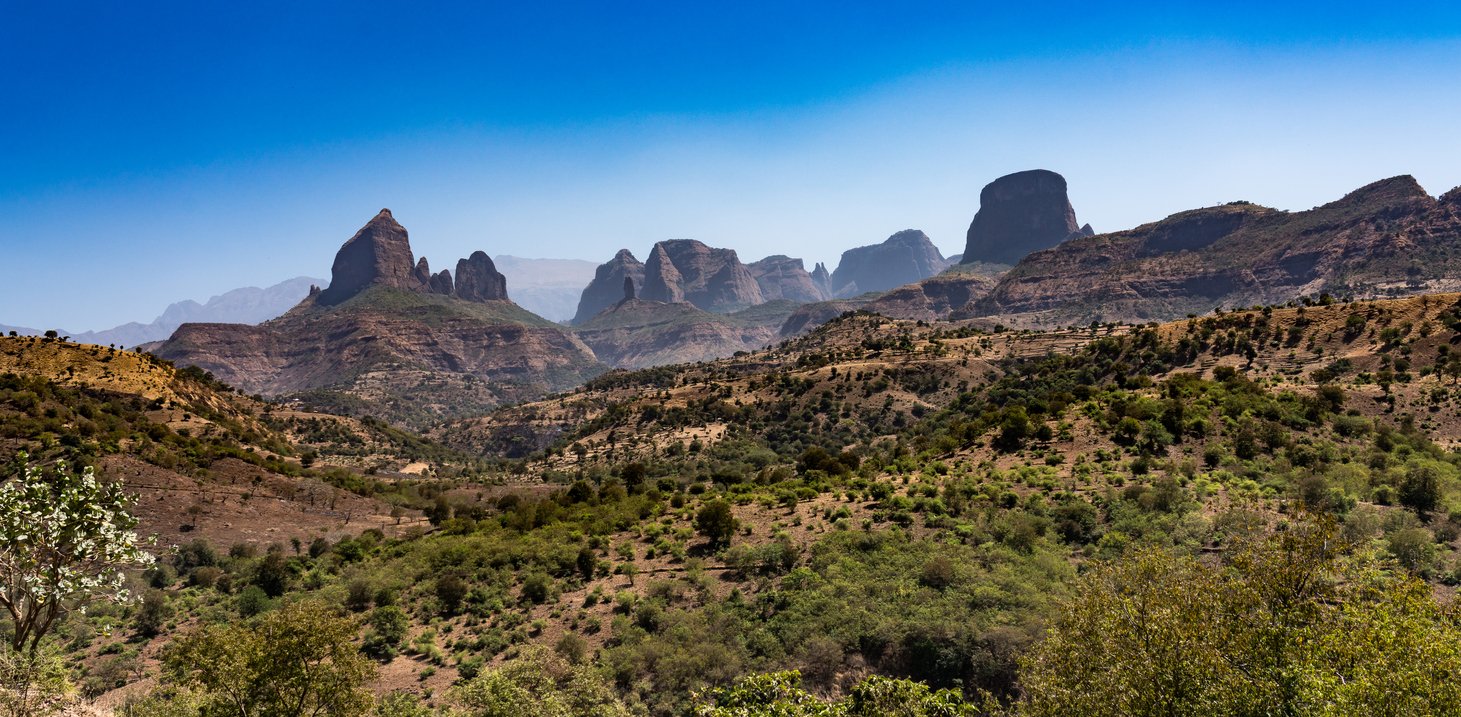 Fancy a more exotic location? Ethiopia has some incredible hiking destinations, that almost no one knows about yet. You'll Journey through remote villages and past traditional 'tukuls' as you trek the lowlands of the UNESCO-listed Simien National Park. There are mountains too though. As you get deeper in the Simien National Park, you'll summit Ethiopia's highest peak, Ras Dashen (4550m). All going to plan, it'll be sunrise and you'll get views all the way to Eritrea.
You'll get to descend the dramatic escarpments of the Bhawit Pass. If wildlife is your thing, keep your eyes open for the  famous Gelada Baboon and elusive Ethiopian wolf. You might just spot one. You'll also pass through the deep and remote Ansiya Valley, with a chance for a wild swim in a secret spot along the Ansiya River. On top of this, there'll be many chances to sleep and eat under the stars in secluded campsites along the trail.
7. Hike the Via Dinarica Trail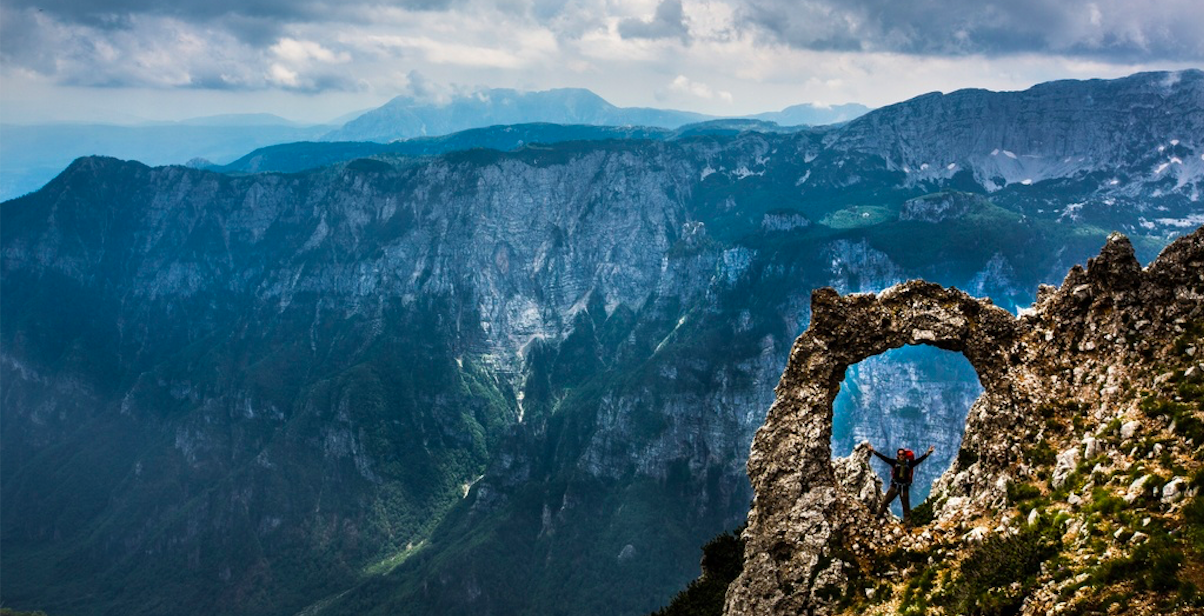 Maybe crossing countries is more your thing. You can hike a section of the Via Dinarica Trail from Croatia to Bosnia. That'll involve snaking through the Dinaric karst valley (a special kind of rock, look it up) and hiking along canyons and riverbeds. You'll climb the Dinara Mountains' highest peak, Sinjal (1,831m), and Badanj peak (1,281m). Plus get the full alpine experience by staying in mountain huts along the way.
In Bosnia, you'll journey through the beautiful Blidinje Nature Park. You'll walk through beech forests as you approach the delightfully dubbed 'sleepy giant', the Čvrsnica mountain. You'll summit Vilinac (2,118 m) and Drinaca peak (2,038 m). The nearby Hajdučka vrata is a fascinating natural arch over four metres wide with views to match.
8. Hike to the Lost City in Colombia
Nothing says explorer like hiking to an archaeological site through the jungle. Discover two very different pockets of Colombia as you trek through the remote wilderness of Los Nevados National Park in the South and uncover the ancient Lost City (Ciudad Perdida) in the heart of the jungle in the North. You'll trek high altitude paramos, pass towering glacial peaks, climb an extinct volcano, negotiate thick cloud forests, and stay with local mountain dwellers… who may well challenge you to a spot of football. You have been warned! Get practising.
Then you'll head into the jungle to take on one of the most culturally mysterious hikes on the continent. You'll wade through rivers, wash under waterfalls, learn the traditions of the indigenous communities that still live there before discovering the pre-Hispanic Lost City and the myths and legends behind it. You'll spend your last night watching the sun go down on a secluded beach on the Caribbean coast.
9. Adventure Hiking and Bear Tracking in Northern Greece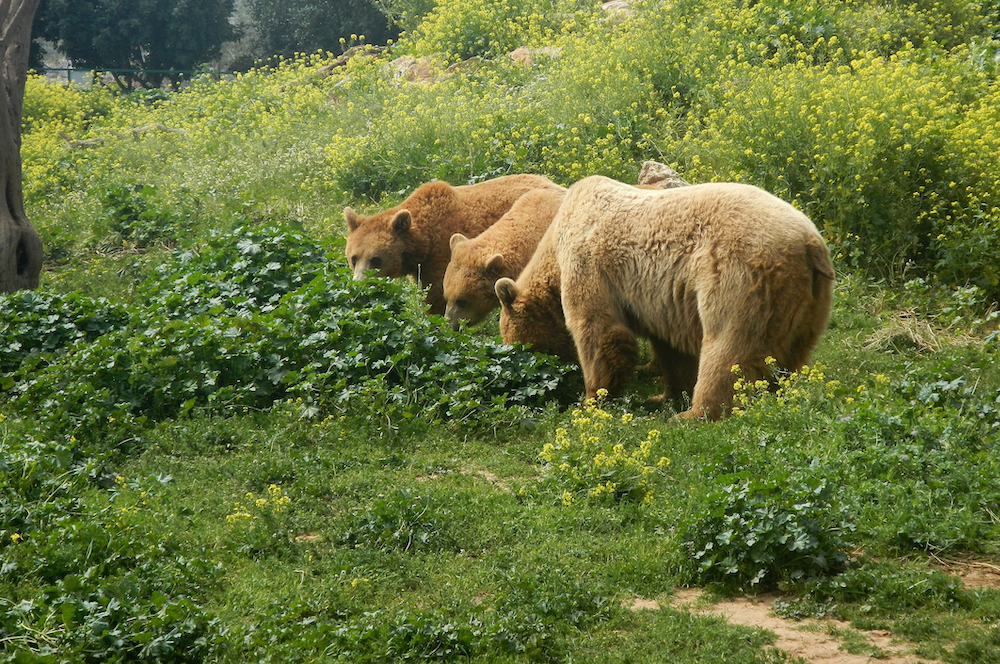 Lions and tigers and bears? (Oh my!) Oh alright, just bears. But that's still pretty exciting. Not least a chance to track wild bears in a rarely visited mountainous area of Greece. On this hike you'll be guided by professional conservationists and members of the 'Bear Emergency Team' project. It's a hiking adventure, plus a chance to learn lots about bears, conservation work and nature.
You'll explore remote bear territory and experience the conservation work done to protect wild bears in the region, whilst hiking trails in the wilderness of an unspoilt and little-known corner of Europe. You'll get to stay in local, independent Greek guesthouses and hike through the 'Greek Grand Canyon' Vikos Gorge. There'll also be chances to spot wolves, European otter and red deer – which your expert guides will be sure to point out to you.
10. Trek the Tian Shan Mountains of Kyrgyzstan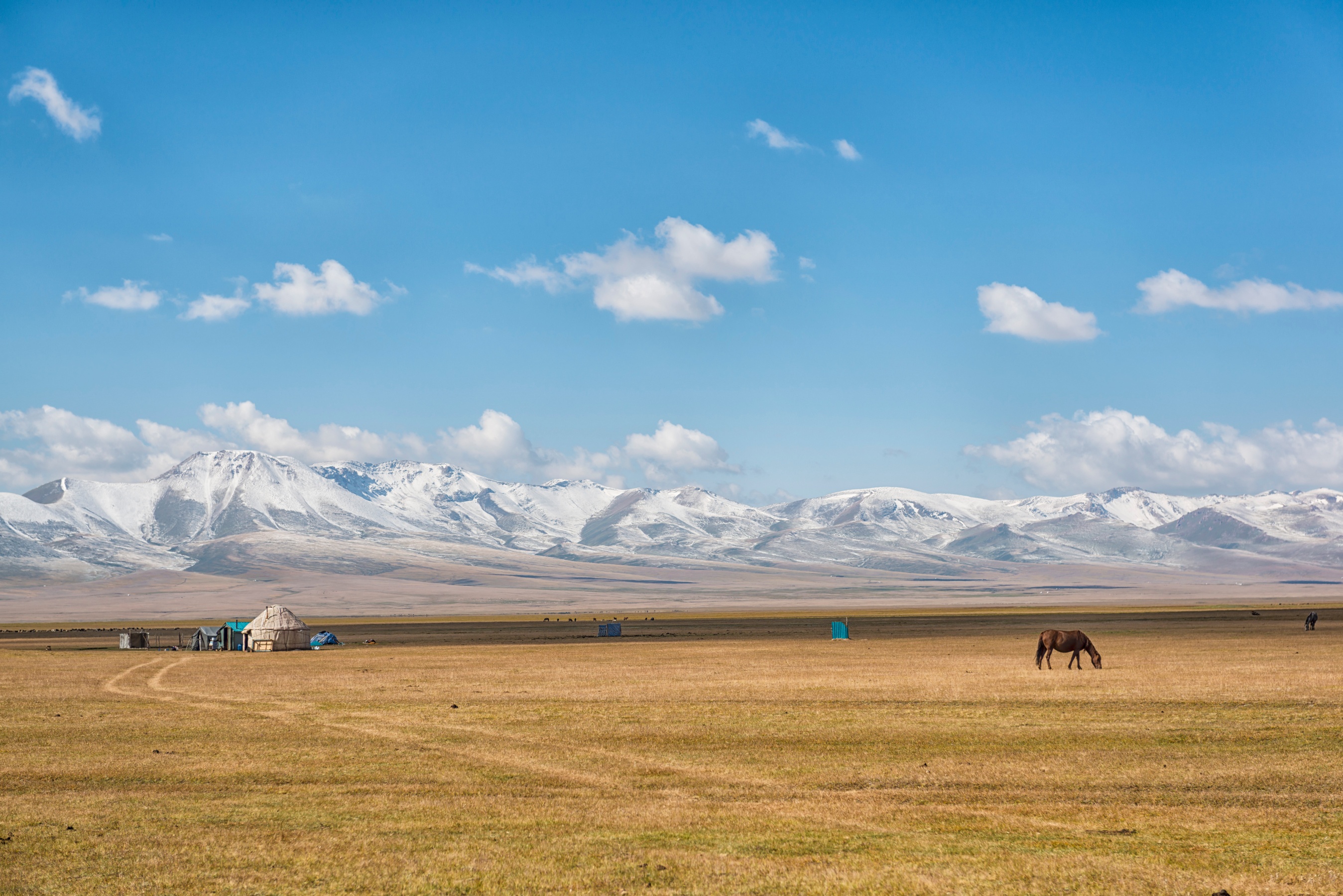 Last, but by no means least, is the beautifully un-spellable country of Kyrgyzstan. This is truly the land of mountains (about 95% of the country is mountainous) and the Tian Shan translates as the "Mountains of Heaven". You'll hike the dramatic red sandstone canyons and gorges of Konorchek and Skazka, plus cross the Jukku Pass (3800m), surrounded by glaciers. Spend your nights wild camping under the stars in vast alpine meadows, pastures and mountain passes.
There'll be the chance to wild swim in the pristine water of Issyk Kul, a high alpine lake, and ease your tired legs with a soak in mineral-rich hot springs. It's also hard to visit Kyrgyzstan without being captured by the locals' nomadic culture. Share a bowl of kumys with Kyrgyz semi-nomadic shepherds and spend a night in their yurt. You'll also get to meet Aitbek, one of the last remaining Eagle Hunters in Kyrgyzstan.
There's plenty more where that came from. Take your pick of the lot by browsing our hiking and trekking adventures in far off places.