The thrills and joys that Bosnia offers in the realm of road cycling are second only to those of mountain biking. But this doesn't mean some great road cycling can't be experienced in Bosnia. Being wise about your choice of road and time of riding are the main factors towards making road cycling in Bosnia and Herzegovina enjoyable and experiencing its beauty on two wheels.
Sarajevo and Mostar are the two most visited cities in Bosnia and Herzegovina, and visitors will likely be staying in one of the two. Road cycling is possible all year round in Mostar, which is blessed with a Mediterranean climate, while cycling in Sarajevo and around it is a definitive no-no during winter.
Sarajevo Cycling Tour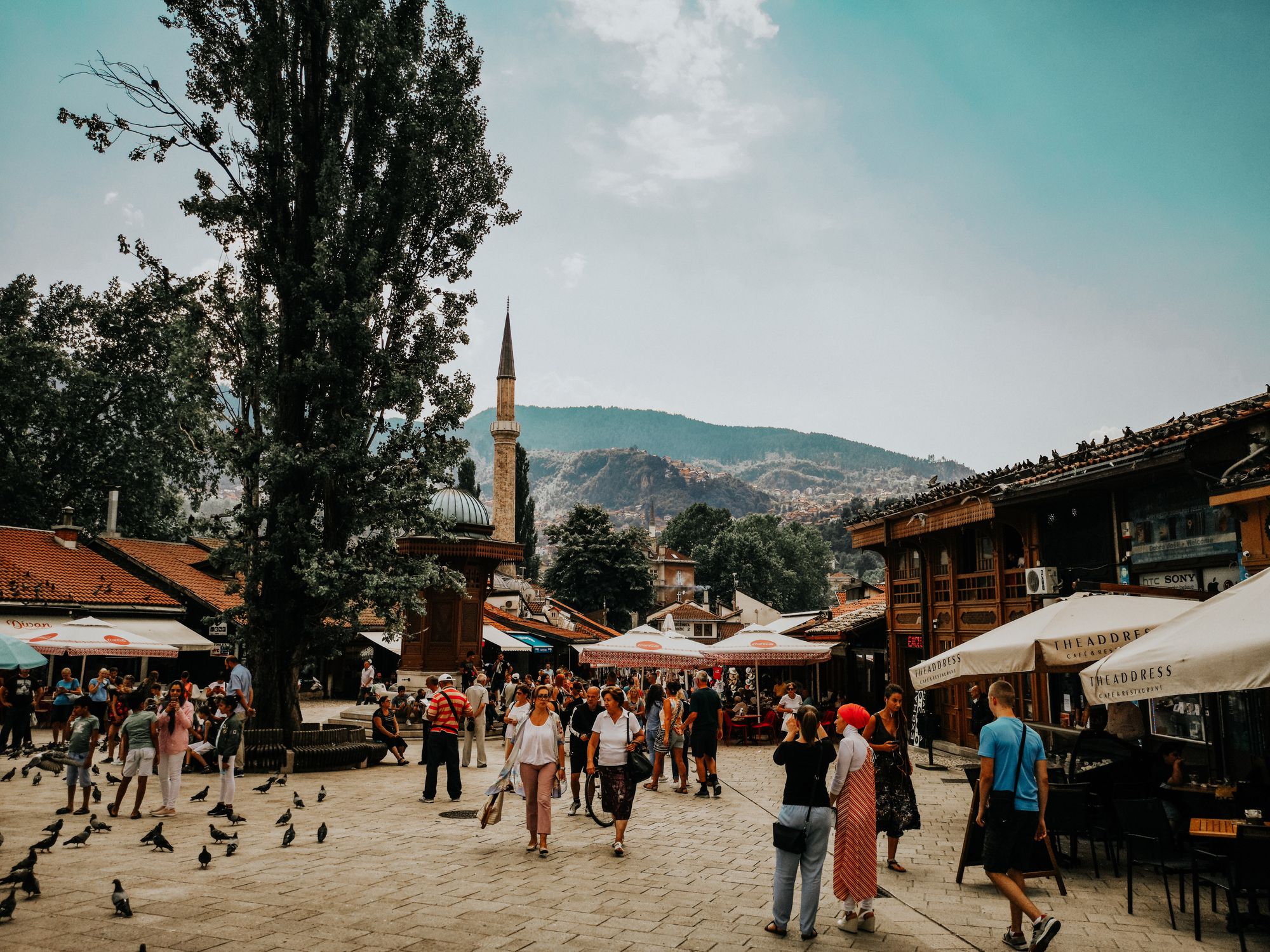 Self-propelling yourself on two wheels through Sarajevo is made enjoyable thanks to the dedicated bike lanes, covering almost the entire length of the city. The tour is a truly enjoyable cultural experience that enables you to see Sarajevo's many majestic buildings and monuments in a day's worth of cycling.
Starting from Baščaršija and heading south to Ilidža, you will see the Sebilj, the Sahat Kula, the Bey's Mosque and the amazing Vječnica (City hall), which is a true architectural masterpiece and the city's most beautiful building.
Further south you will see the famous Latin bridge, where the assassination of archduke Franz Ferdinand took place. Pop into the city to see the timeless Sacred Heart Cathedral, Bosnia's largest Catholic Church.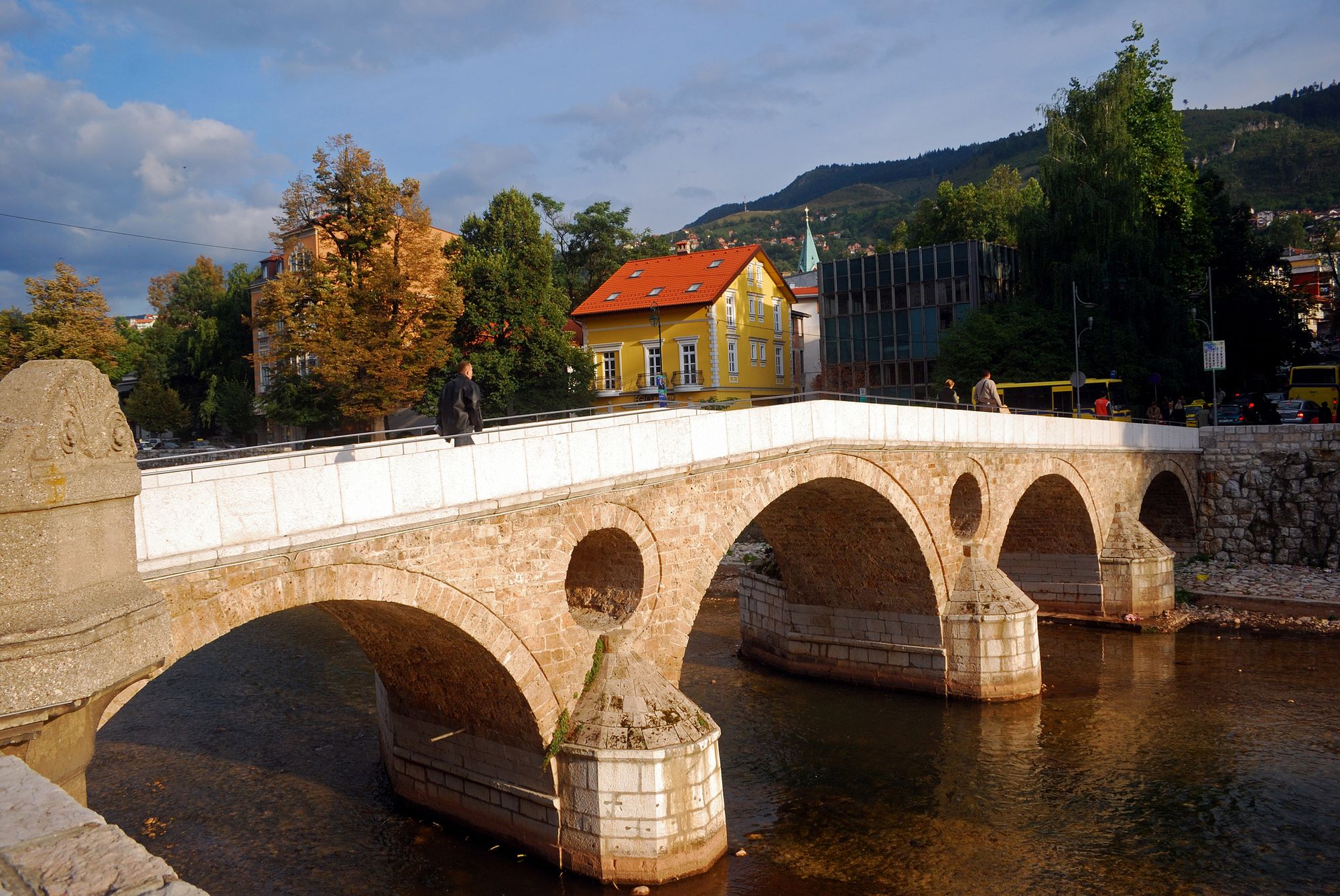 After leaving the city centre you can cycle through the refreshing and tree covered Wilson's promenade and then onto a dedicated cycling track that stretches for almost 8km all the way to Ilidža. A great way to end your tour is to cycle to Vrelo Bosne, a serene and beautiful nature park filled with crystal clear lakes and streams that are home to many swans. Entry into Vrelo Bosne costs 1 Euro per person.
Sarajevo to Konjic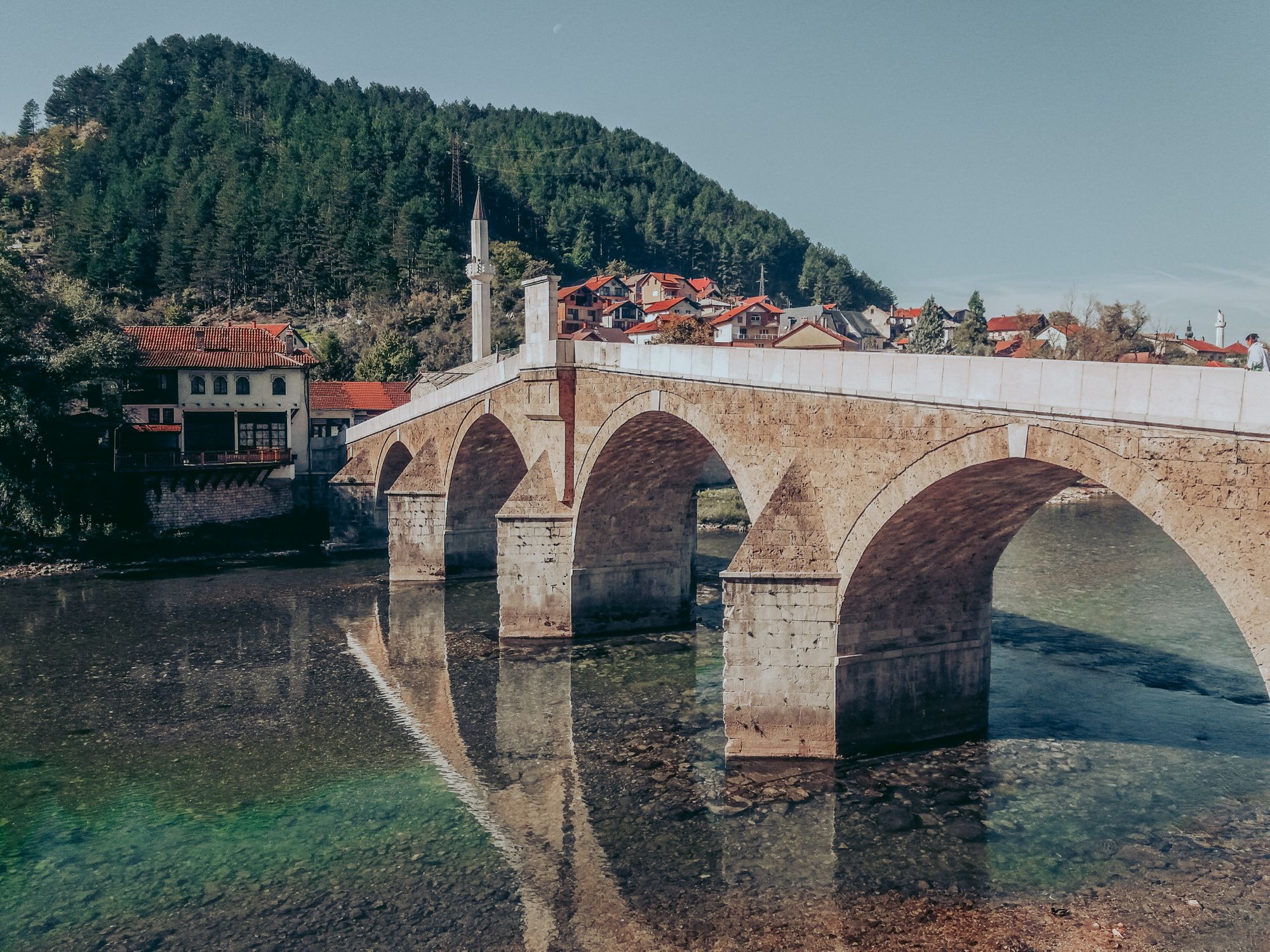 This is a truly exhilarating downhill cycle, but it needs to be done at the right time of year and the right time of day to make it truly enjoyable. That being said, the entire ride is on well-maintained asphalt and will take you down some amazing adrenaline-filled downhill curves and slopes.
The road from Sarajevo to Konjic is often filled with a lot of traffic, which is why starting early in the day and riding defensively is a good idea. It is also very important to make yourself well visible for other drivers. Wearing a brightly coloured and/or reflective clothing is common sense.
The entire ride has only two long (but not too steep) uphill grinds, while the rest is downhill. After leaving Sarajevo's outskirts you will be surrounded by lovely views of the surrounding nature all the way to Konjic.
The real highlight of the ride is a long series of downhill curves near Bradina. This is by far the most exhilarating part of the ride, and if you wish you can easily reach very high speeds here. After passing Bradina the road will continue downhill, in a more relaxed manner, all the way to Konjic. The ride can be completed in 3-5 hours.
Velež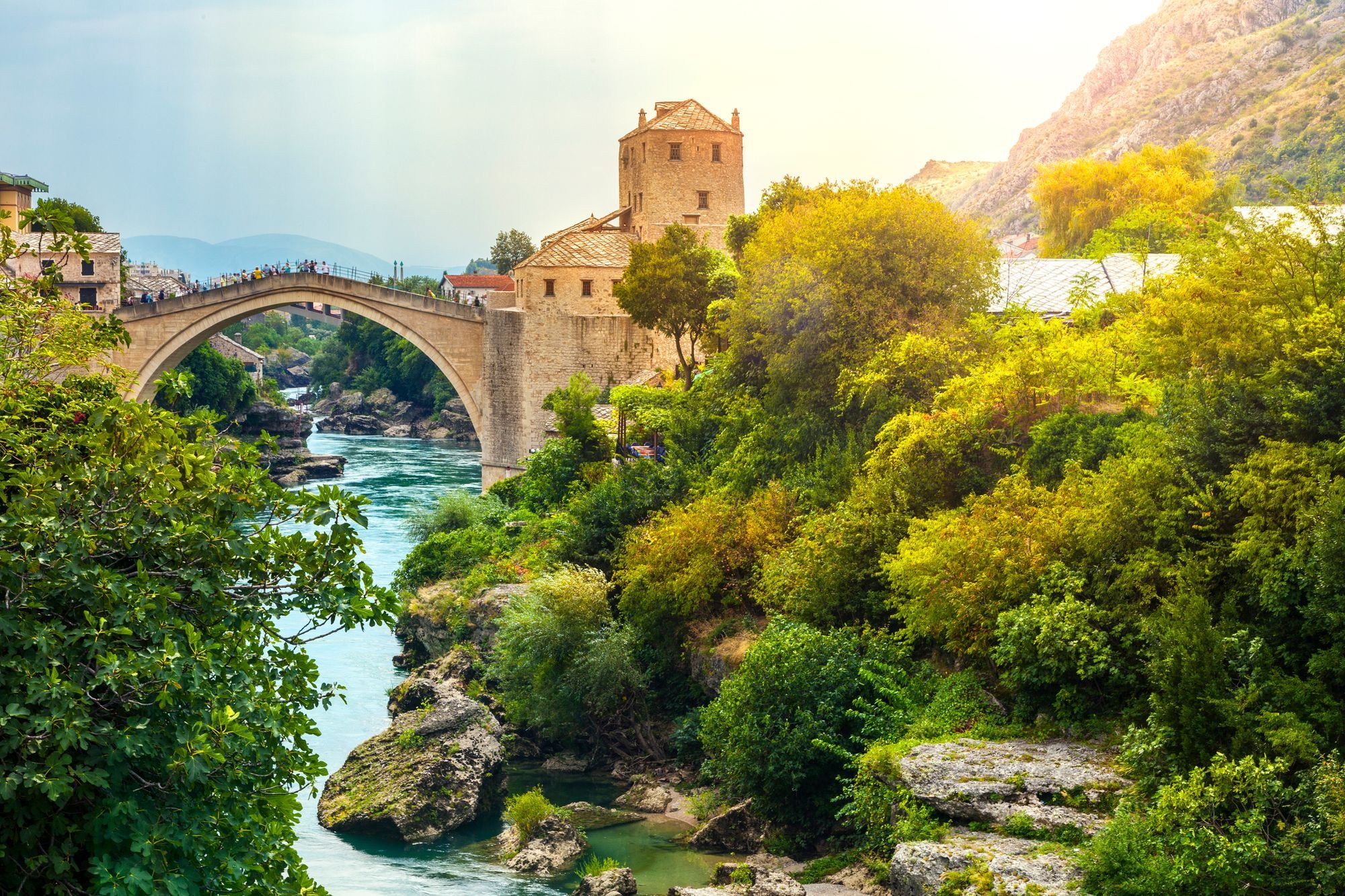 Herzegovina is a region blessed with pleasant Mediterranean climate and the cycling season lasts for almost the entire year. If you arrive in Bosnia when the cold and snow have already set foot in its central part, don't fret, because Herzegovina can meet all your cycling needs. The Velež mountain offers a really wonderful ride, set against the amazing karst scenery of the Herzegovinian highlands.
The first part of the ride on the Velež mountain is a long uphill grind up a series of serpentines. The entire ride is on asphalt, which is occasionally filled with potholes and cracks.
The uphill ends on the large Podveležje plateau, where you will be rewarded with amazing views of the city of Mostar and all the surrounding mountains.
After reaching the Podveležje plateau you can enjoy a sharp descent ending back on the M17 dual carriageway just before Mostar. The descent is exhilarating but be careful as there can be oncoming traffic travelling at higher speeds. A great way to end the tour is to pop back into Mostar, get a drink and watch the sunset on the Old Bridge. The entire tour is 42.7km long, with a total ascent of 963m and can be completed in 4-6 hours.
Cycling the Villages of Bjelašnica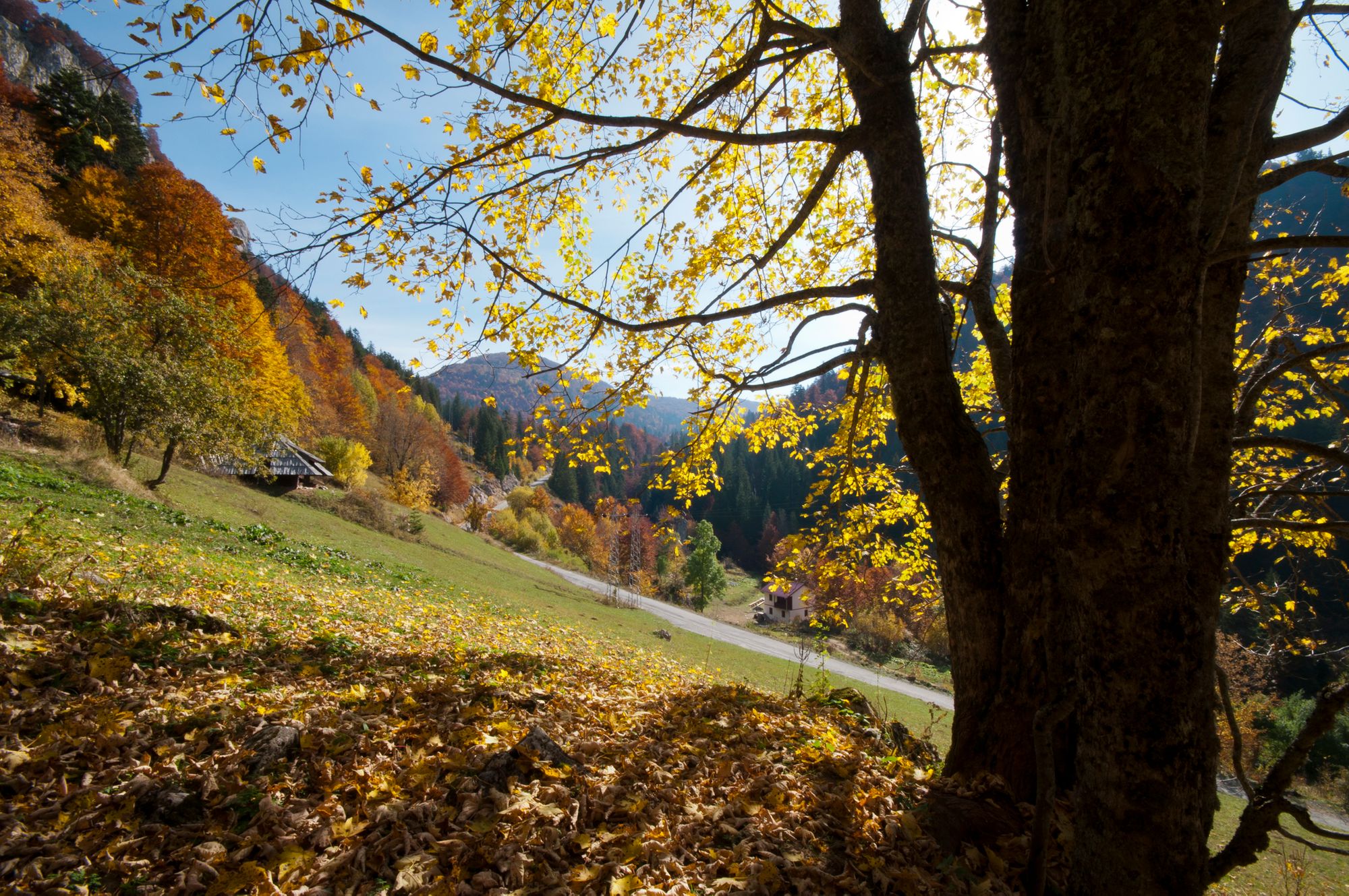 Bjelašnica is a mountain that has a lot to offer to skiers and mountain bikers, but it can be a real treat for road cycling as well. It has a whole network of mostly well-maintained asphalt roads leading to its many charming mountain villages.
Depending on your fitness level and preferences, there are two starting points. The first is to take the main road by carpark in Babin Do on Bjelašnica and start your ride with an exhilarating downhill.  If you want to test your fitness levels and sweat away your stress, you can start from Sarajevo and cycle uphill to Bjelašnica.

From Babin Do (Hotel Marshall) the best ride is to either Sinanovići or Umoljani. Regardless of which you choose you will be rewarded with exhilarating downhill sections and beautiful mountain scenery. On the way to Sinanovići you will pass a truly lovely mountain valley which is intersected by the zig-zagging Tušila river. The road to Umoljani will take you up some steep serpentines but will give you a chance to explore a necropolis with medieval Stećak tombstones. In Umoljani you can also see a charming little mosque whose uncharacteristic minaret is wrapped in corrugated metal.
The ride to Sinanovići is 19.8km long and can be completed in 2.5 to 4 hours. The ride to Umoljani is 15.4km long and can be completed in 2 to 3.5 hours.
If you fancying pedalling the world in remote places, check out our collection of Remote Rides, small group cycling adventures with local guides.