Peru is hands-down one of the best countries in the world to visit if you're a keen hiker. With its formidable mountain ranges, plunging canyons and aquamarine lakes, trekkers visiting this enchanting country will encounter a wide variety of landscapes, climates and cultures.
You'll also be spoilt for choice when it comes to hiking routes - Peru offers more than just Machu Picchu or the Inca Trail for those looking to abandon the well-worn paths in favour of an experience that's a little less… well… advertised.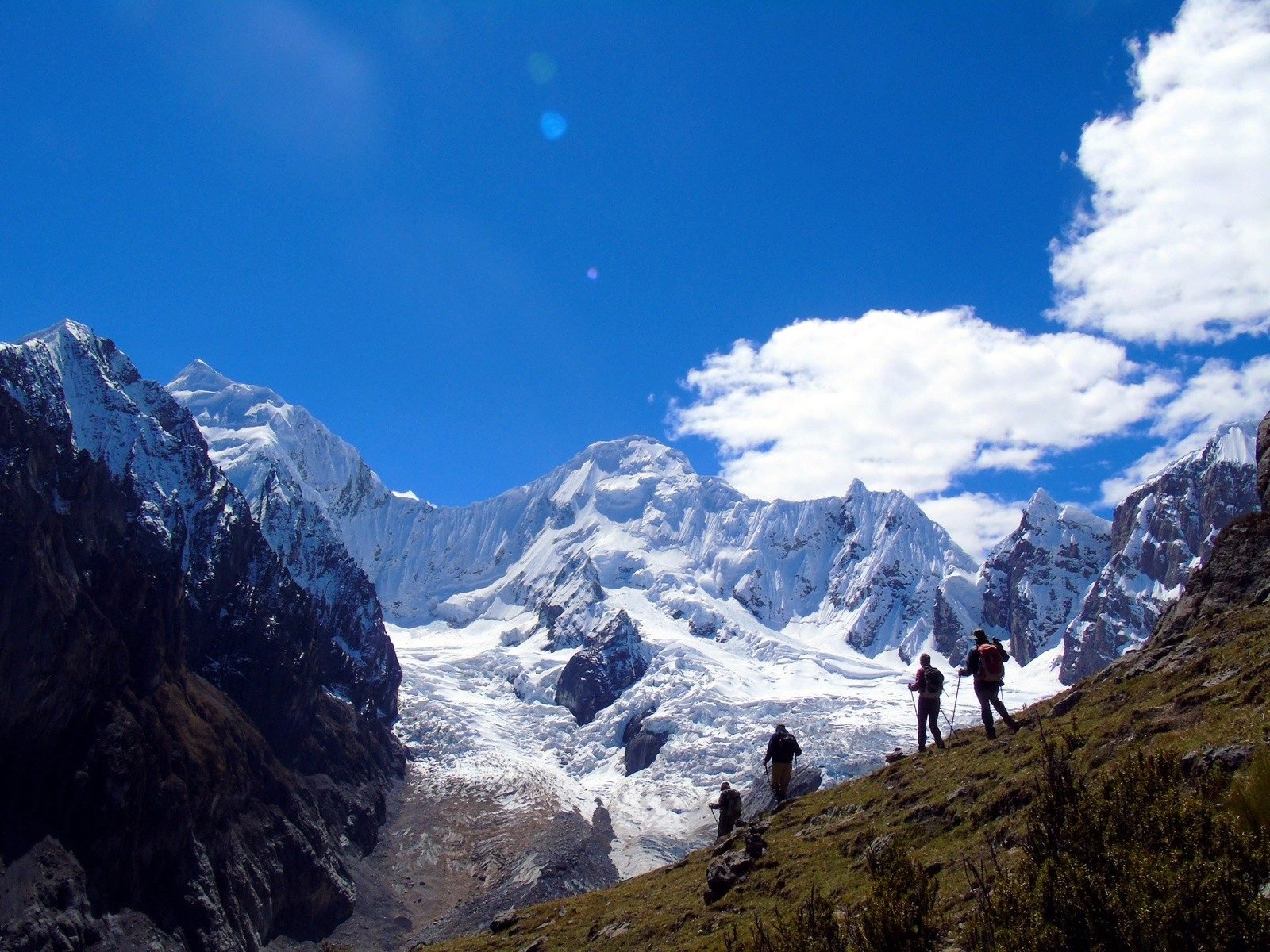 So if an adventure in South America is what you're after then you've come to the right place. Read on to discover why Peru is the ultimate destination to visit for hikers.
1. There's Literally Something for Everyone
Peel back Peru's more touristic façade, that seems only to show pictures of a certain hilltop city, and you'll soon find that it's actually an incredibly diverse country with something on offer for just about every taste.
For those who enjoy a spot of hiking, you can look forward to physically demanding but incredibly rewarding treks such as the Cordillera Huayhuash Circuit, which allows you to experience the dramatic Peruvian Andes and follow in the footsteps of famous explorer and author of Touching the Void, Joe Simpson.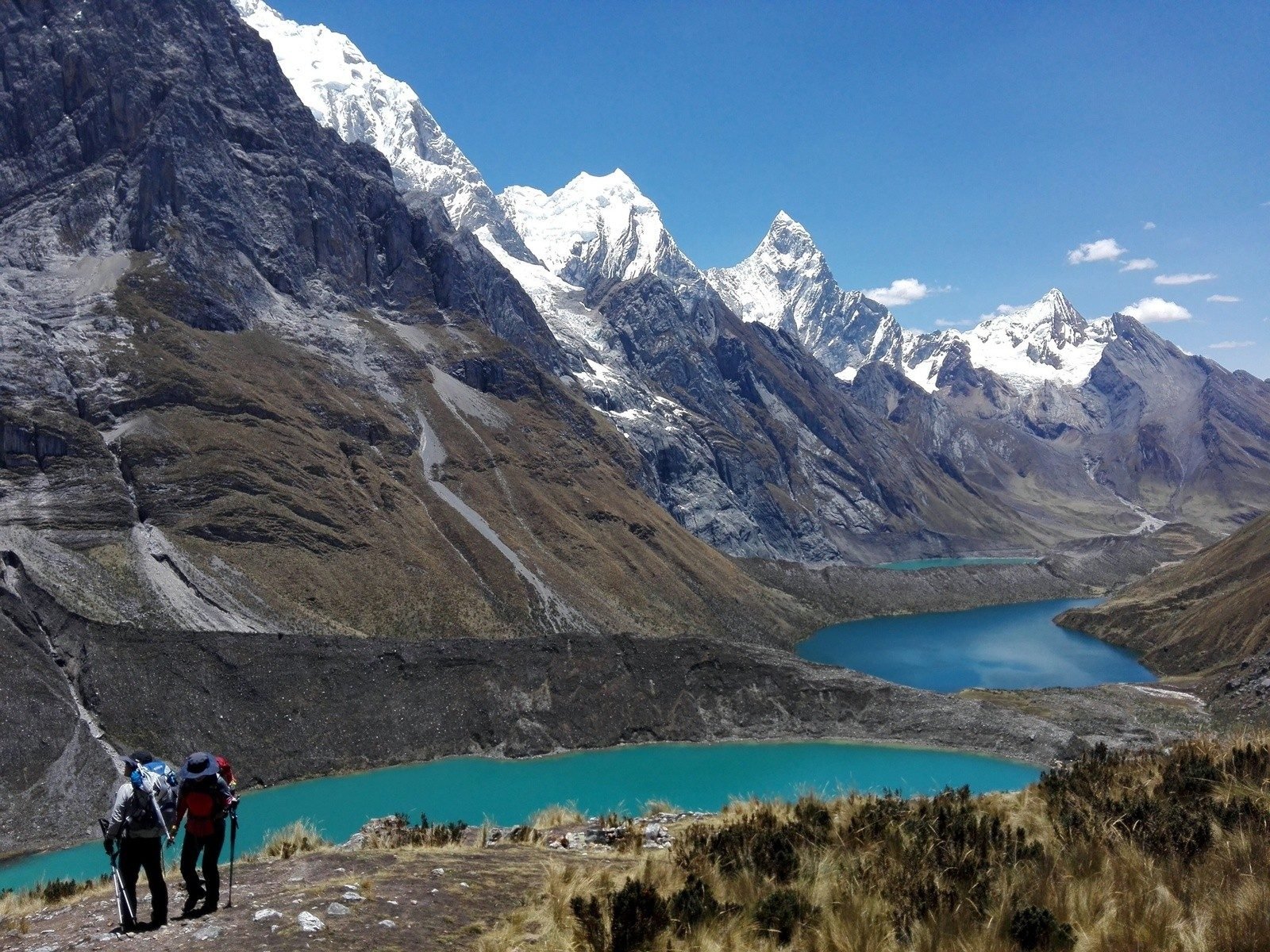 If you'd like a taste of the exotic Amazon though, Peru has vast tropical lowlands where you can see its unique wildlife and a variety of rare plants up close, all the while taking part in local rainforest conservation programs in remote places such as the Manu Biosphere Reserve.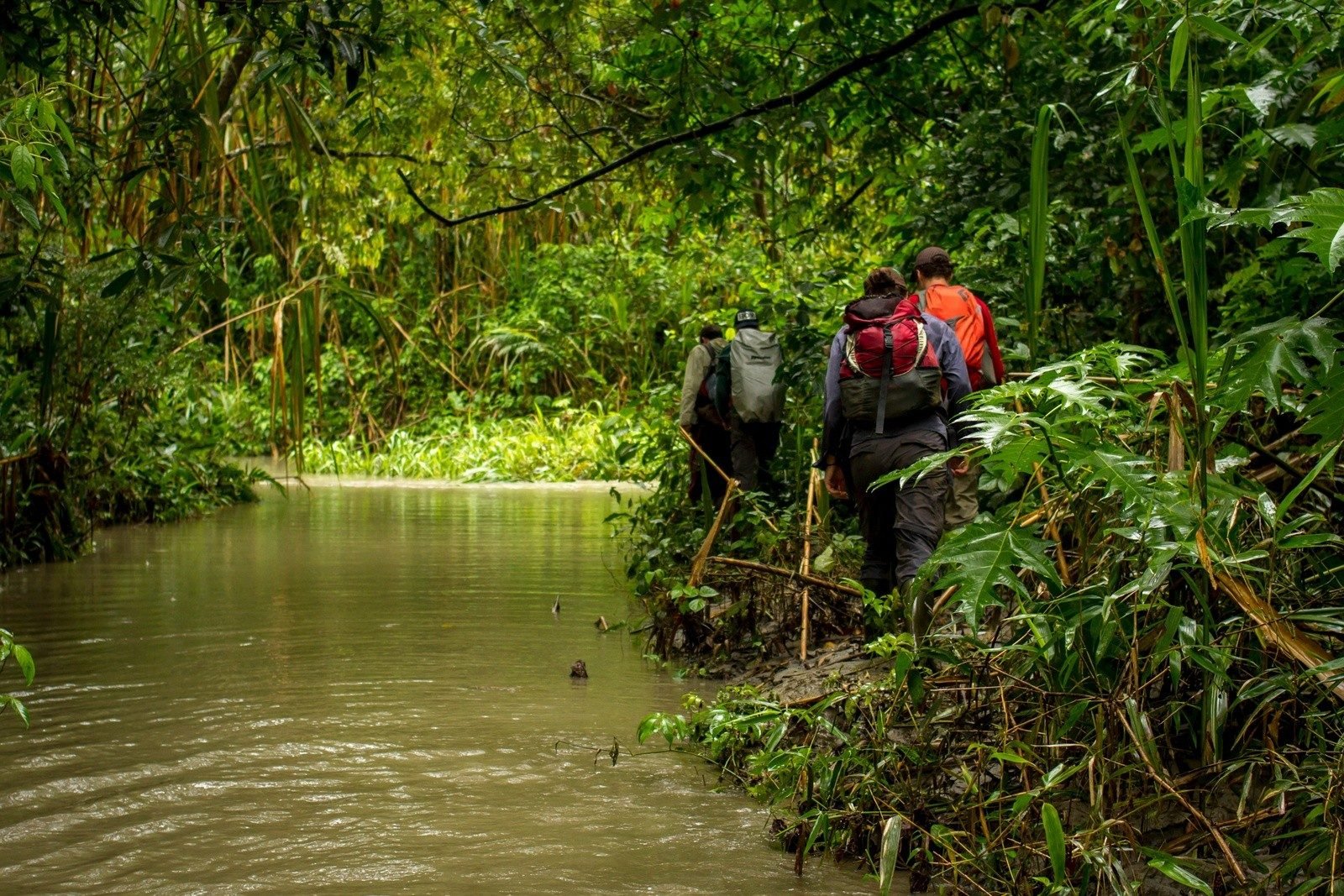 There are plenty of opportunities to lay your hands on the remnants of past civilisations and immerse yourself in the country's rich culture, thanks to the many ancient ruins that have weathered the vagaries of successive European conquests and still stand proudly to this very day.
2. It Has Some of the Most Beautiful Scenery in the World
Peru will no doubt leave a long-lasting impression on your soul for years to come and at times render you totally speechless, given that its scenery is some of the most dramatic in all of South America and even in the world.
Just try and keep your jaw off the ground when rounding a bend in the Huayhuash region, only to see the country's tallest mountain, Huascarán, stabbing high into the pale blue Alpine sky. And good luck stifling that almost comical gasp for air when you witness the colour of Peru's natural moraine lakes, which change from deep turquoise to a vibrant aquamarine depending on the weather.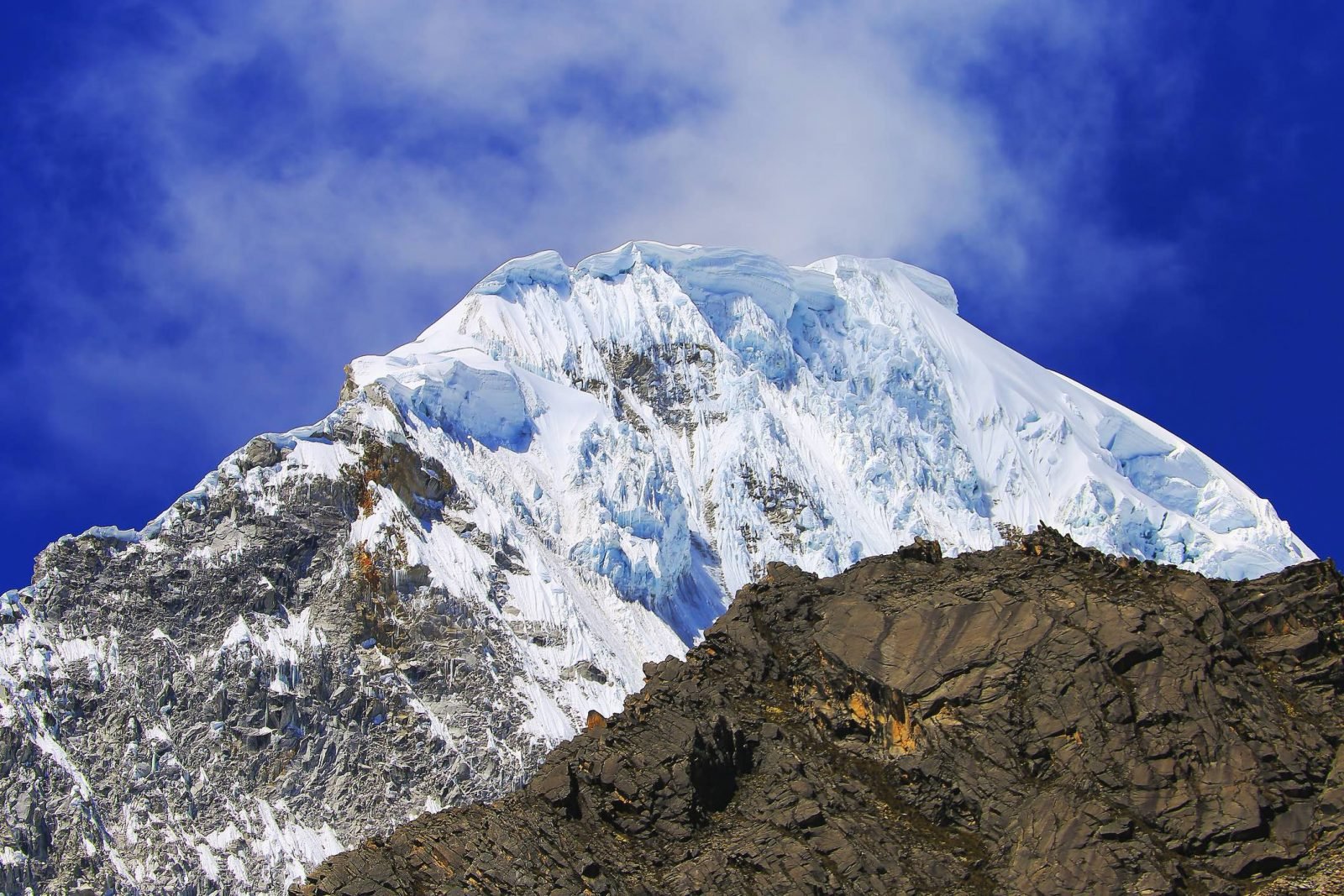 As heavily promoted as it is, you'll still find it difficult to resist Machu Picchu's spell when you first lay eyes on it. Especially if you reach it via the Salkantay Route, which is a challenging alternative to the popular Inca Trail that's perfect for trekkers in Peru who yearn for an off-the-beaten-path experience.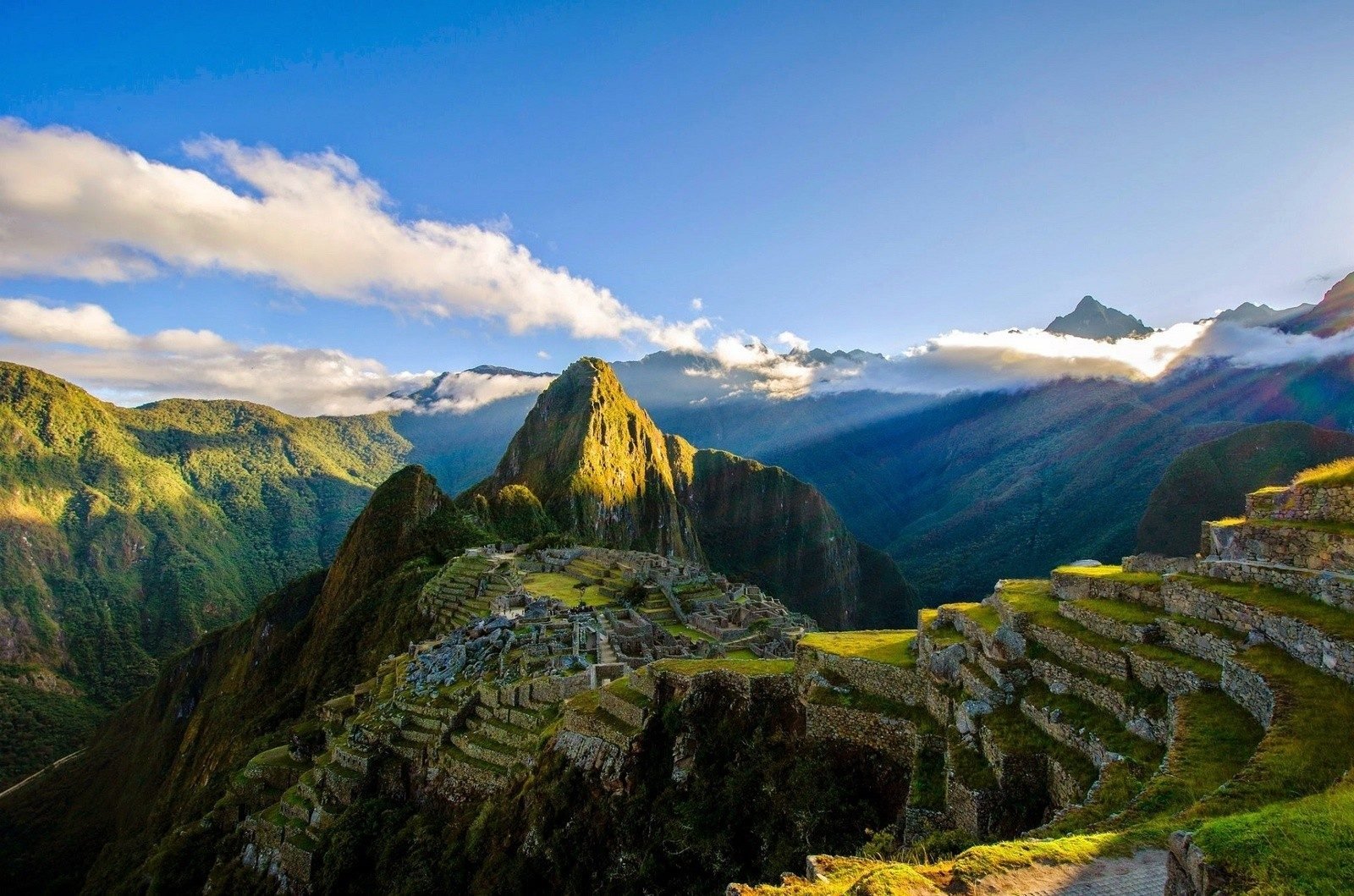 Colca Canyon, which is twice as deep as the Grand Canyon, and the fertile Sacred Valley with its fortress ruins, terraced farmland and its pre-Colombian salt mines, are also worth checking out if you're hiking in Peru.
3. There Are Plenty of One Day and Multi-Day Hiking Options
Everyone knows about the Inca Trail to Machu Picchu, but there is a fantastic range of other one day and multi-day hikes in Peru that offer plenty an abundance of wonderous moments for the willing hiker.
The Ausangate Vinicunca Trek, for example, takes five days to complete and begins at the Rainbow Mountain, Vinicunca. From here you can escape the crowds and meander through the Cusco countryside, passing glaciers and highland wildlife such as condors and bobcats while taking in stunning scenery as you complete a circuit around Ausangate mountain, the second highest mountain in Peru at 6,230 m.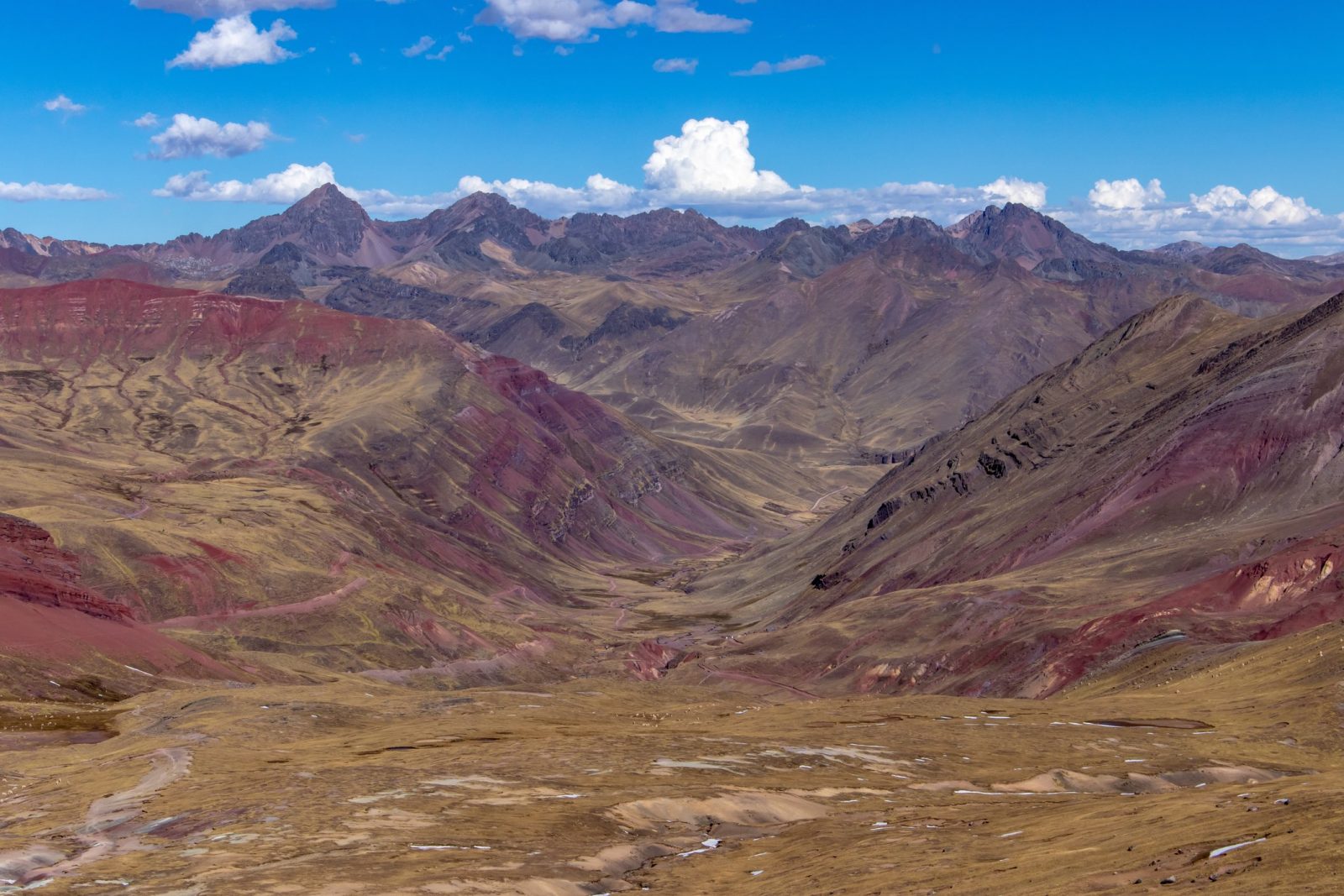 Short of time? Then the hike to Laguna 69 is the perfect option, taking one full day or around 11 hours including transportation. Ideal for those who still want to get their legs moving but can't commit to a multi-day hike, this route starts in Cebollapampa before making its way up into the mountains at a moderate incline to Laguna 69. A breathtaking lake in the Huascaran National Park that's known as one of the most picturesque in the park, thanks to its beautiful teal hue and the towering cliffs that surround its shoreline.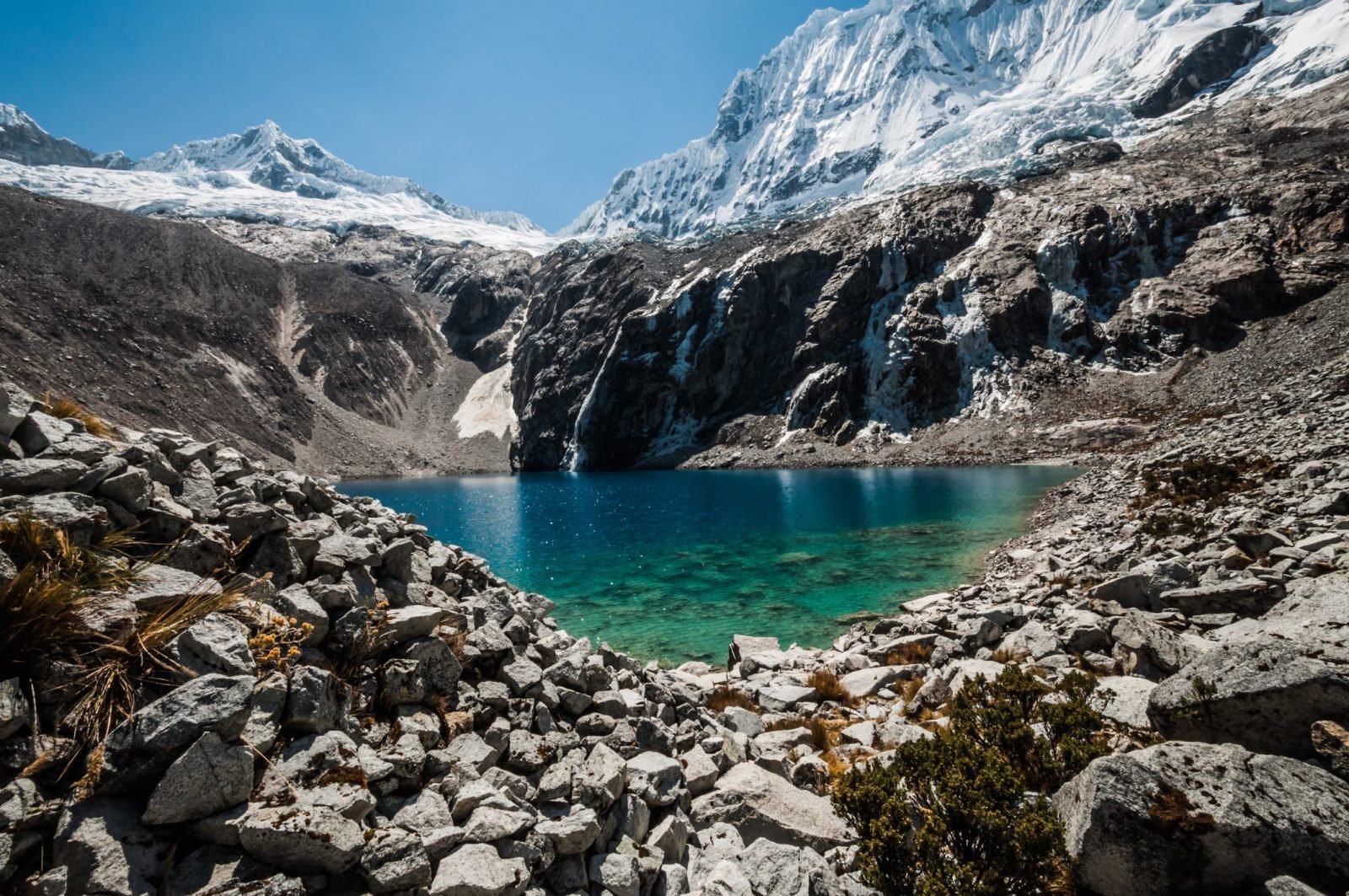 If that's not enough to tempt you though, you can also try your hand biking and hiking in the Manu Biosphere Reserve. An experience that will have you learning all about this UNESCO World Heritage Site while taking an active role in protecting its inhabitants. Taking four days to complete, the Manu Biosphere Reserve bike and hike is easy enough that you won't need to subject yourself to any rigorous training prior to leaving and long enough that you'll get a good feel for this diverse ecosystem plus all the flora and fauna in it.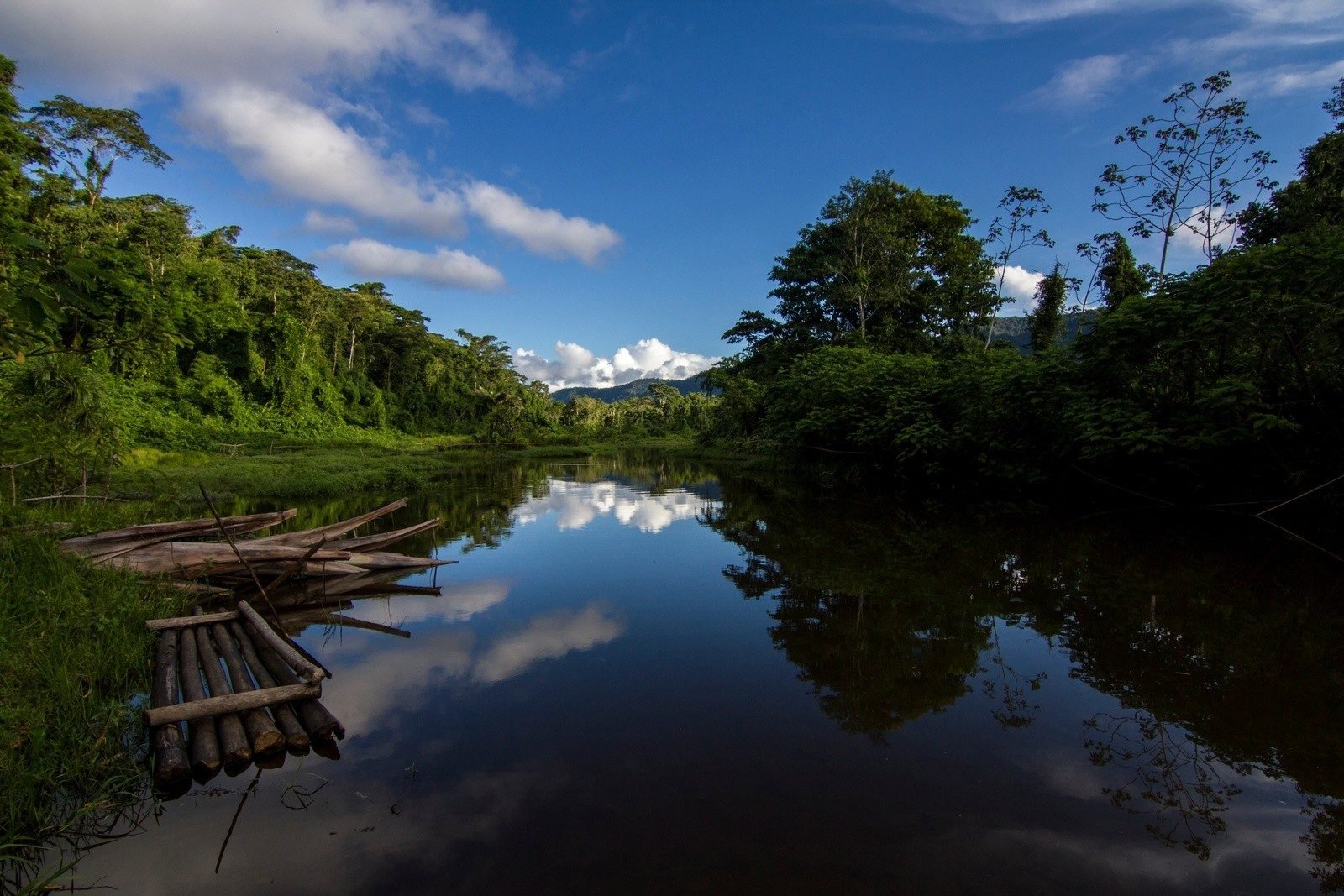 Of course, Peru's fantastic selection of one day and multi-day hikes means there's a route for every skill level. Whether you're a reformed couch potato with a new lease on life or a super fit veteran of numerous summits. This ensures you can always find a trek to match your experience, without feeling the need to overcommit or compromise in order to explore the country.
4. Peru Is a Country Steeped in History
Some of us choose a particular hike to reach a destination. Others simply enjoy the journey, the sights and the people we meet along the way.
The reason why Peru is the ultimate destination for trekkers, however, is that it combines both of these aspects. With twisting paths through verdant jungles, trails across patchwork plateaus and treks up narrow mountain trails that inevitably lead to a spectacular monument or striking vista high above a scattering of unpronounceable ancient ruins.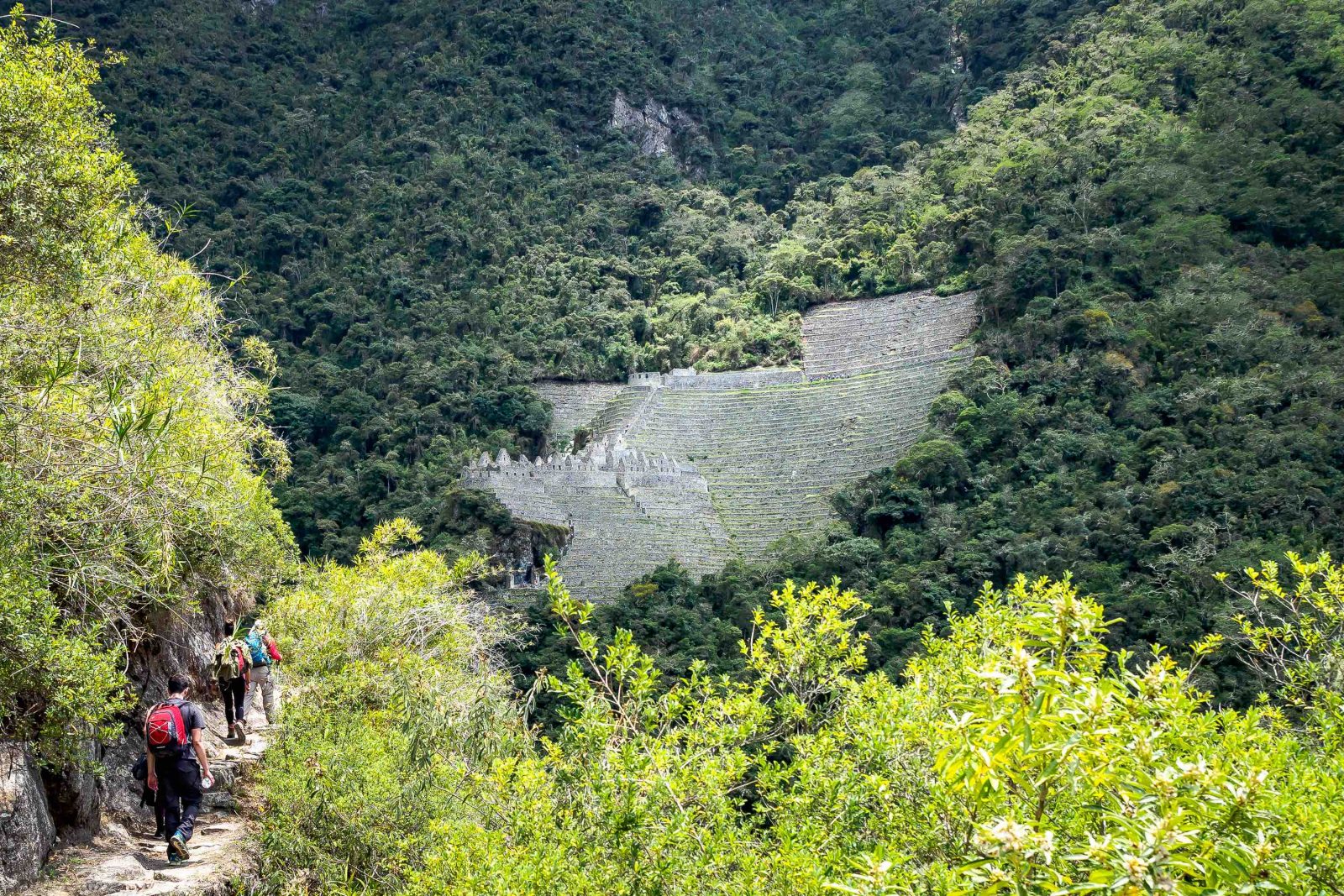 This is especially poignant when we consider that not many other countries in the world can claim they offer hiking that marries the pleasure of the journey with the promise of a breathtaking discovery at the final stop.
Then again, not many other countries have enjoyed nearly 11,000 years of history; a history that still survives in the country's cuisine, landscape, architecture and its people. And one that can be witnessed firsthand on nearly every trek, route or trail that you choose to explore.
5. Its Food Is Amongst the Best in the World
When you finally return to civilisation after a multi-day hike, a shower, changing into clean clothes and woofing down a decent meal will often occupy place one, two and three on your list of things to do. But if you're returning from a sojourn anywhere in Peru, you'd be excused for skipping the shower, waylaying the clean clothes and instead heading straight to the nearest restaurant.
Why? Well, that's because Peru is considered to be one of the best countries in the world if you're a food lover. With its capital city Lima, sometimes called the culinary capital of South America.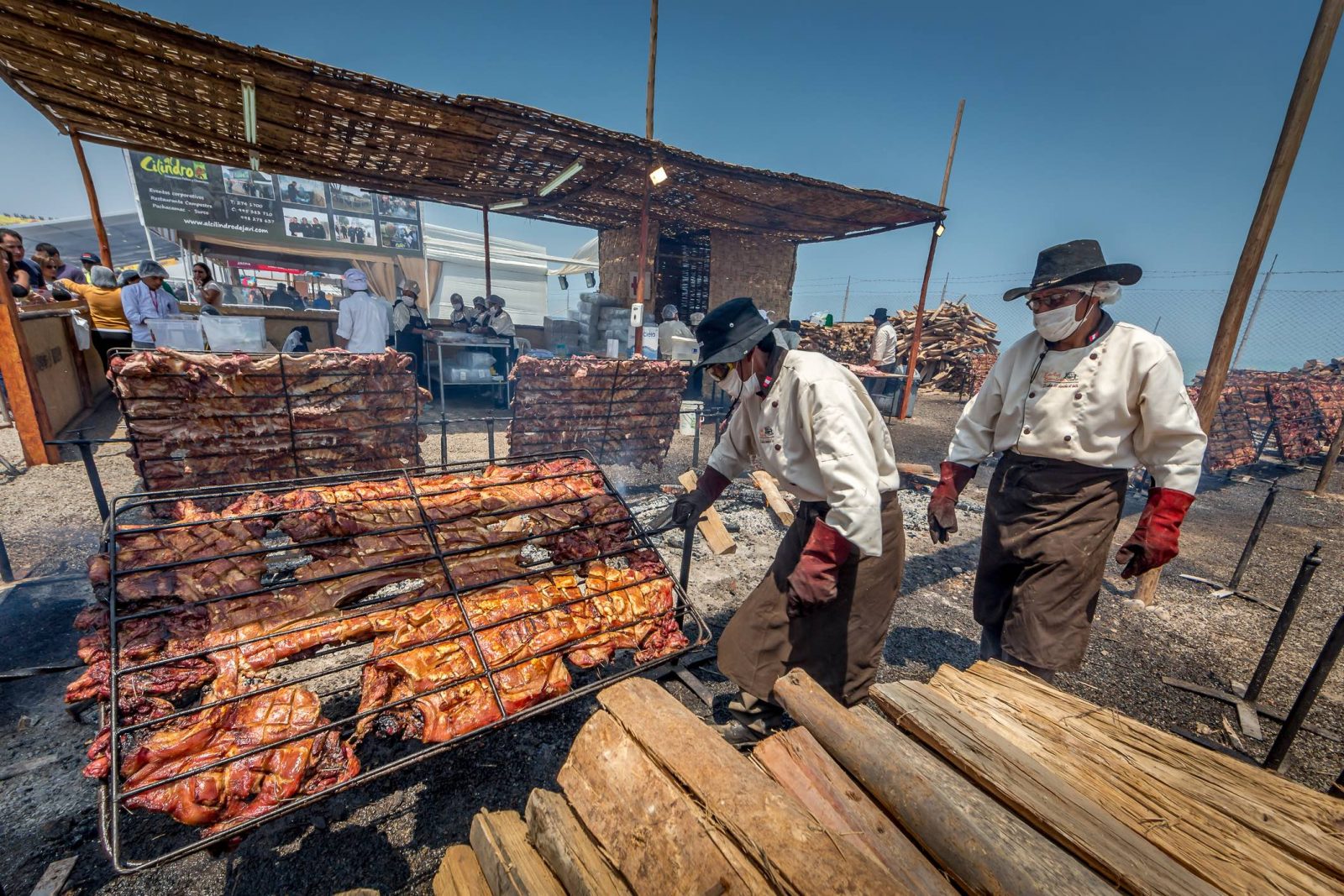 This is due in part to the Peruvians knack for blending exotic spices and bold flavours. The result is well known dishes such as Ceviche, Lomo Saltado (Stir Fried Beef) and even Cuy al Horno, which is guinea pig stuffed with various herbs and then baked – guaranteed to fill that multi-day trek sized hole in your belly while also giving you a feel for how the country's traditional cuisine is prepared and served.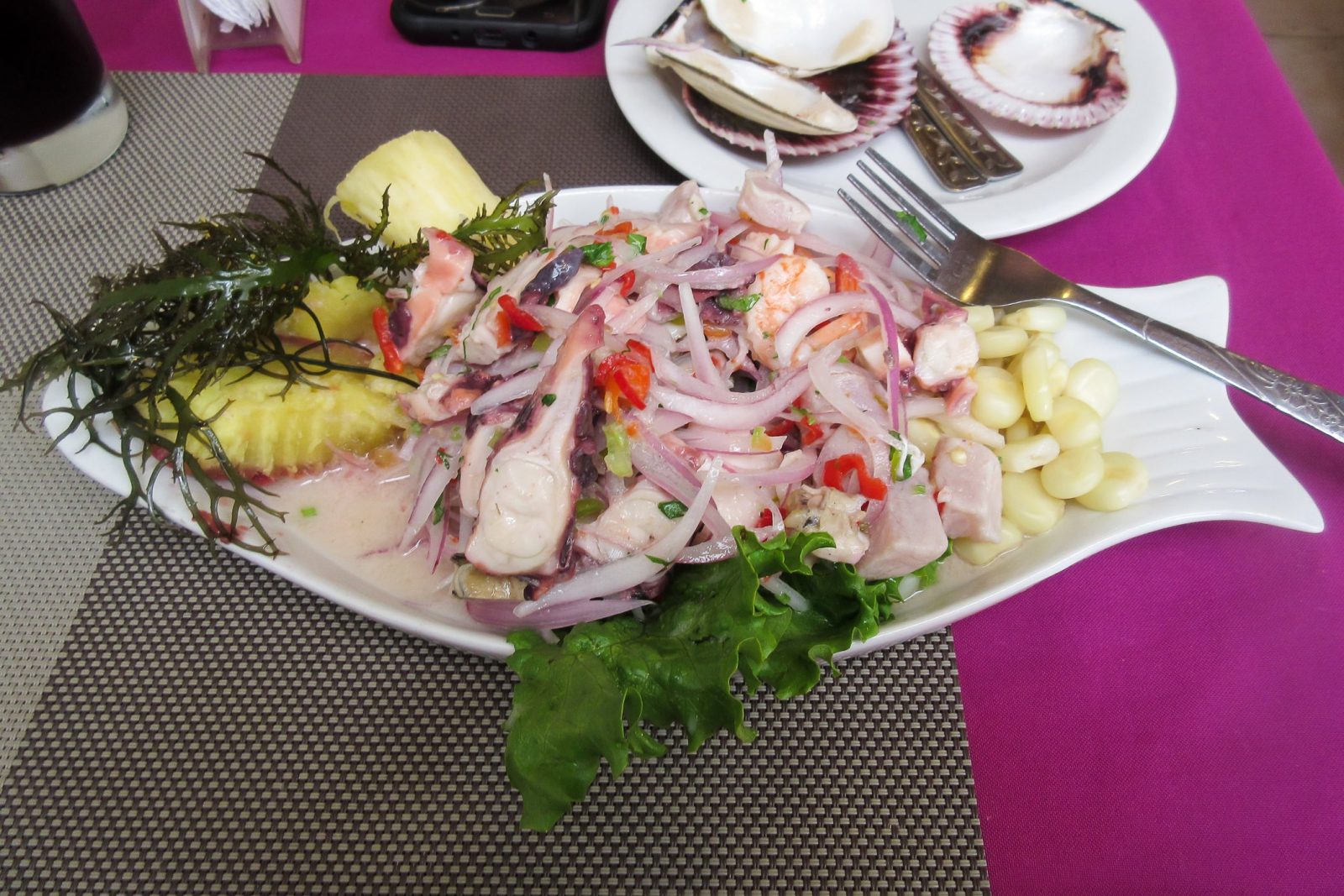 Peruvian food has also been influenced by many of the colonisers and immigrants that've come from Europe (Spanish, Italian, German), Asia (Japanese and Chinese) and West Africa.
This mixing of cultures and the variety of climates that differ from region to region allow for an impressive diversity of produce that's used to create an eclectic mix of dishes, with some that are clean and crisp, others that are deep and heavy. But all of which are incredibly delicious and suited to the hungry hiker who's ready to refuel and go again.
Before You Go Travel Basics
Peru is a complex and exquisite country that spans a number of geographic regions and climates. This means that it's important to clue yourself up on the travel basics in order to get the most bang for your buck, experience wise.
The first of these travel tips is knowing that May through October is the dry season, while November through April is the rainy season, with the wettest months running from January to the end of April, making it a less than ideal time to visit the mountains (unless you're prepared to do a lot of swimming that is).
You should also know that most of Peru's trails reach altitudes of over 4,000 m above sea level. This means you need to acclimatise yourself before attempting any treks and make sure you pack the right gear for the hike you plan on undertaking… which brings us to our next point.
Peru is home to 28 of the world's 32 climates, so be prepared to bring clothing for nearly all types of weather. Underpack and you'll risk exposure to the elements in some of the country's more demanding environments. Overpack and you'll be forced to lug a kit that'll weigh you down on those taxing multi-day treks, ruining your back, your mood and the mood of all those around you.
If you need to stay connected while travelling through Peru, you'll be pleased to know that it offers solid WIFI in most of its cities. It's only when you venture out into the more remote areas that you'll experience a drop in signal strength that can make Skype calls choppy and data-chewing applications run slower than usual. Local tip: Look out for public internet cafes and 3-star hotels if you're in dire straits, since these will often have the strongest Wi-Fi connections.
Finally, the currency is Peru is the Peruvian Sol, which is divided into 100 cents. American Dollars are also widely accepted (as long as they're in immaculate condition) and cards can be used in most major cities and towns. If you have to choose between heading out for a day sightseeing with either plastic or cash though, remember that cash is always king.
So there you have it – our 5 reasons why Peru is the ultimate hiking destination plus a few travel basics to get you started.
Fancy it? Check out our unique and off-the-beaten-track hiking holidays in Peru, with only the best local guides and hosts, and other South American adventures.