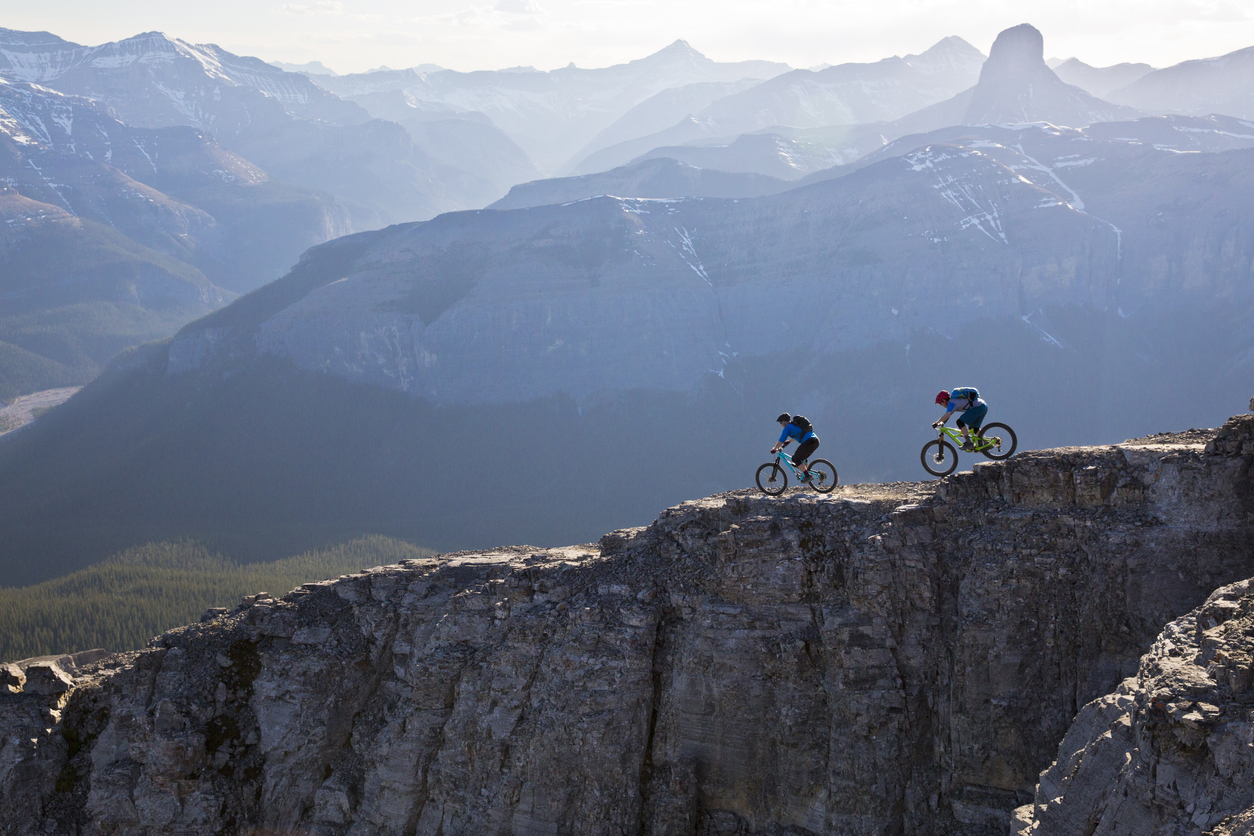 There are a lot of hardcore cyclists out there. They come in all shapes and sizes. Some have long beards, some are clad in lycra, others have full-face helmets and dogs that follow them along the trails. All, if they're doing it right, tend to be drenched in mud. There's been a huge boom in cycling in general in the past 20 or so years, and off-road cycling is no exception to that fact.
Thing is, there's also still a lot of people who look at cycling (of every kind) and think… nope, not for me. Maybe it's because of that famous roadie fashion. Maybe it's because getting covered in dirt isn't quite everyone's cup of tea. Or maybe it's because they think it just looks a little too intense, or that they're not fit enough.
Well, we're here to tell you that if you love the outdoors, then you should love mountain biking too. It's an amazing way to see new valleys, mountains, countries and wild places in a way that simply isn't possible otherwise. So with that in mind, here are a few common misconceptions about mountain biking adventure holidays – and crucially, why they're wrong.
1. You need to be a seasoned mountain biker to go and ride abroad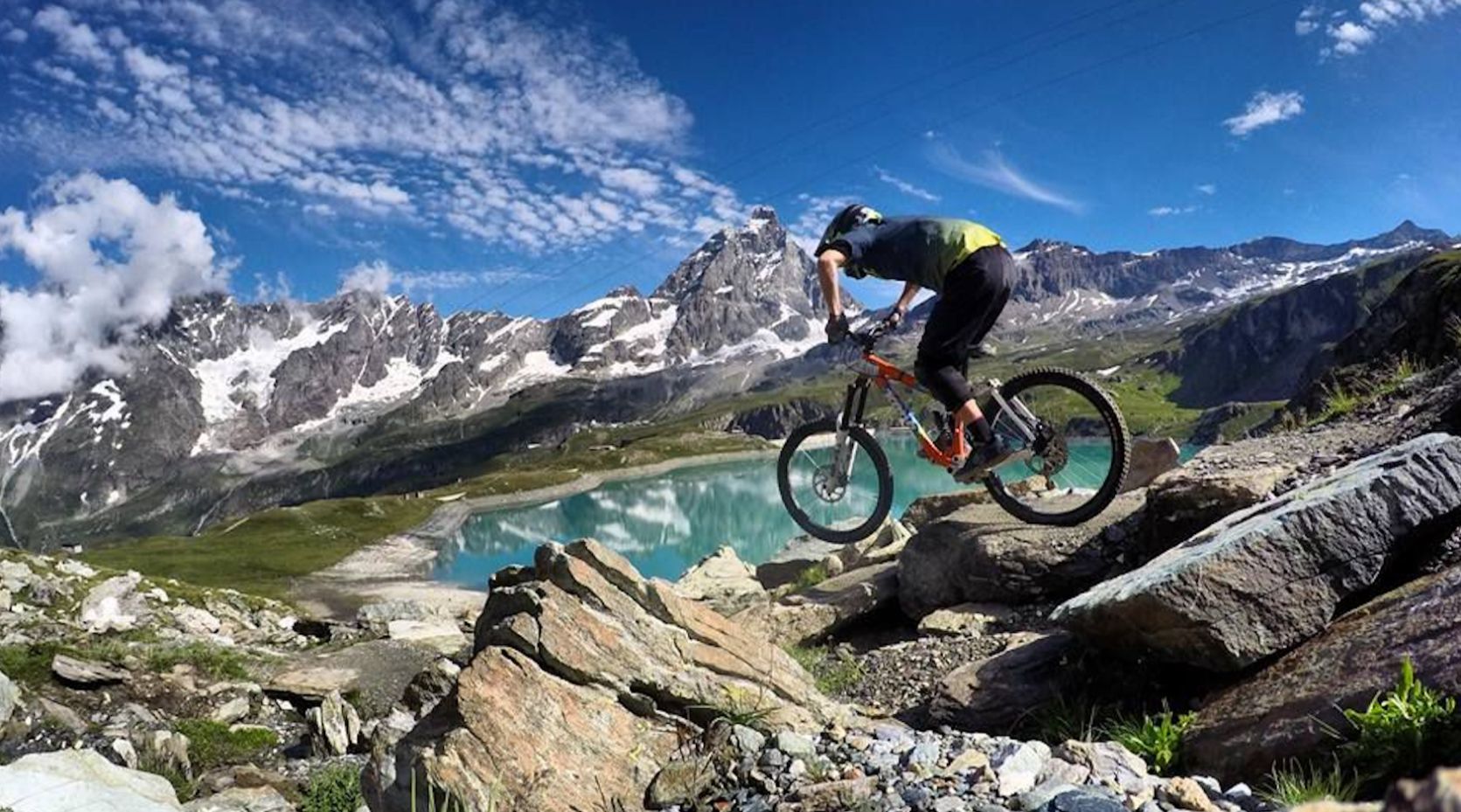 Your view of what exactly 'mountain biking' is will probably differ depending on how often you find yourself on a bike saddle in the middle of a set of hills. If you're a hardcore downhill rider, you probably think of rocks, roots, dips, drops, bails, flowy trails and arguing with flatmates about the vast quantities of dirt around the house.
On the other hand, if you've rarely (or never) been mountain biking, you'll probably either think the sport is completely mundane and serene – a form of sightseeing – or you'll have seen a video of Kelly McGarry clearing a 72ft canyon at Red Bull Rampage and you'll think it's a sport is for crazy people.
The truth is usually somewhere between those two extremes. But like with any sport, mountain biking is what you make of it. So, the important fact is this: you do not need any previous experience of mountain biking to be able to take yourself off on a cycling adventure abroad.
You do need to be able to ride a bicycle, but even if you haven't done so in a while, that shouldn't present a big problem. Remembering how to do so is… well, it's like riding a bicycle. You just need to pick the right trip.
Some mountain biking trips will require a lot more technical skills than others. Some will be full of berms, jumps and rock sections. Others will stick to gravel paths, fire roads and less technical runs that are accessible for all. Due to the existence of hills, all will require a certain level of fitness, but again, some more than others.
For those new to the sport, and who just fancy travelling through a landscape at a slightly faster pace, there are plenty of mountain biking adventures that you'll be able to take on without prior riding experience. Who knows, you might even pick up a new hobby you'll take home with you…
2. You need to own all the gear… and wear lycra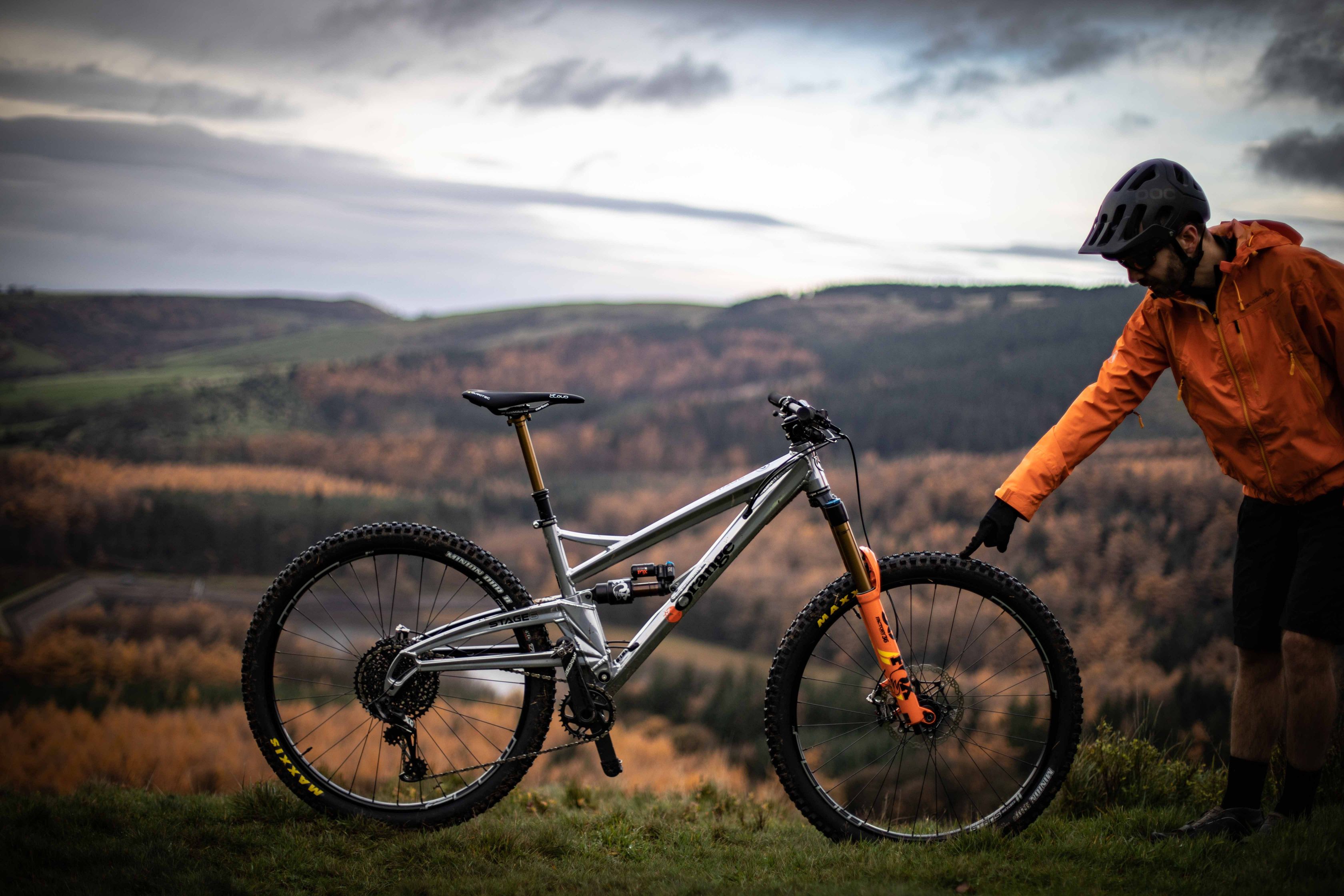 If you're new to mountain biking, you may not know what 'clipless' means. Let us quickly explain. Basically, there are two main types of pedals: flat pedals and clipless pedals. Flat pedals are the normal pedals you're used to. They come as custom. You can wear any type of shoes when you're using them and your foot can be easily removed from the pedal at any time.
A clipless pedal on the other hand – somewhat confusingly, given the name – is a pedal into which you clip a shoe. By attaching your shoe to the bike, your pedal stroke then becomes smoother and more efficient. You have to know how to properly unclip your shoe from the pedal whenever you need to stop, though, or else you'll join the legion of lycra-clad warriors falling over at traffic lights each day on their commute to work.
Anyway, what we're really here to tell you is that you don't need any knowledge of the above, or of any other equipment, to go on a mountain biking adventure.
Realistically, all you need to go mountain biking is a bike, a helmet and a can-do attitude. You can rent them all from a local bike shop on location (except the can-do attitude, you've got to bring that with you).
Of course, if you do want to bring your own helmet, clipless pedals, custom-made riding gear, saddle, sunglasses or kitchen sink, then you're more than welcome too – but it's far from a necessity.
3. You need to know how to fix a puncture
Bike maintenance is important. If you've got a mountain bike at home, then you should learn how to maintain it properly. Think of it like your baby. You need to give it love and attention if it's going to continue to exist in a healthy, competent state.
All that said, if you don't know a thing about bike maintenance, that's not the end of the world, either. Well, it sort of is if you're riding alone and you get a puncture. Then you might be staring down the barrel of a long walk home. But if you've got an experienced guide with you, then it's all just part of the adventure.
As well as filling your ears with stories, your eyes with beautiful scenery and your nose with the wonderful scents of nature, your guide will have likely have seen every bike mechanical issue before. They'll sort you right out and, if you pay attention, you might even learn to fix a flat while you're there!
4. Your backside will be left in agony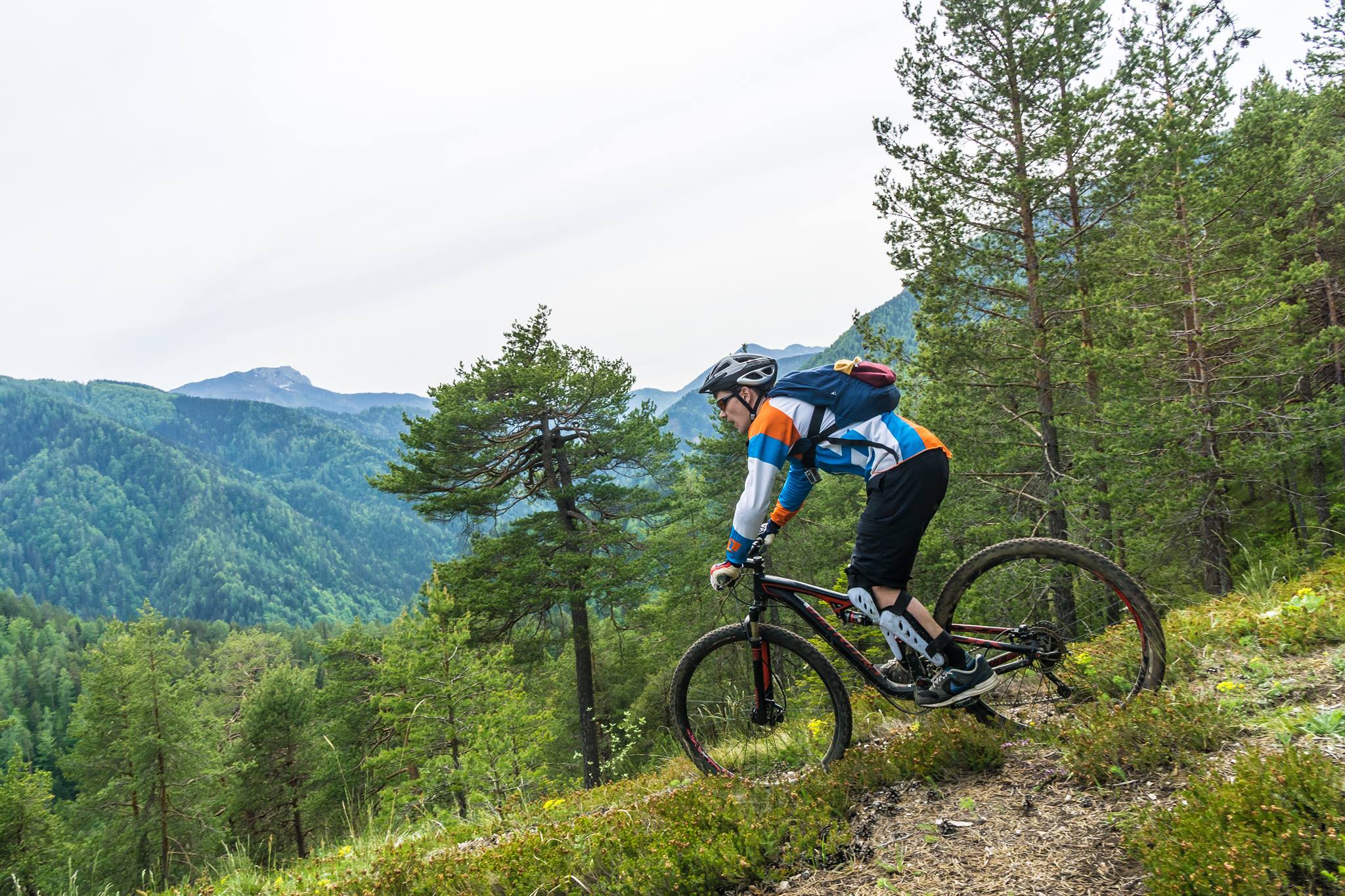 More frequent visitors to the saddle of a bicycle will be used to the demands the activity tends to put on the body part the Victorians cautiously described as the "backside".
Sure, if you're a complete newbie, and you've not been cycling in a few years, then you're likely to feel some strain in muscles you're less familiar with using. But as long as you've got the right riding position and your seat-post is at the right height (this is crucial, ask your guide!) then you should be absolutely fine. One tip we'll give you right away? When you're going uphill, sit in your seat as much as possible, and when you're going downhill, stand up out of your seat.
5. It costs a lot more to go on a mountain biking trip than a hiking trip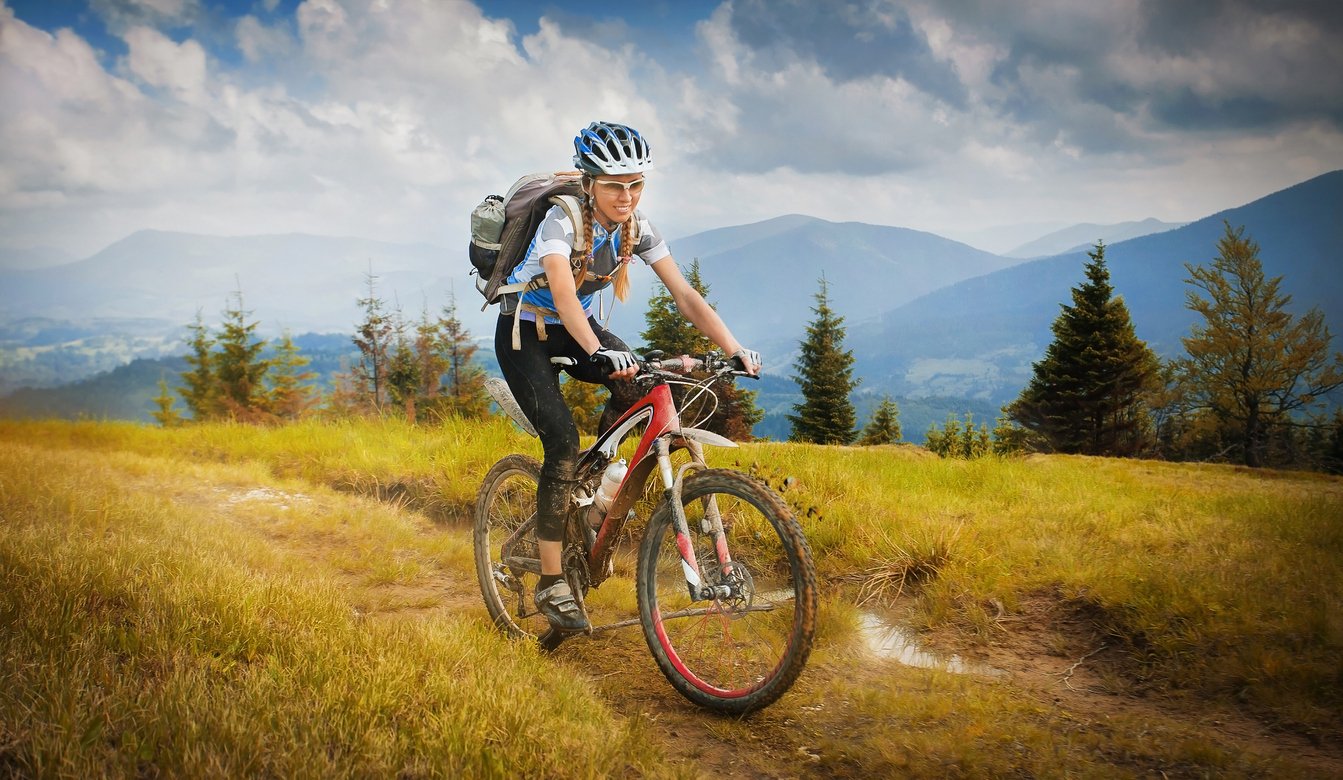 Long story short here, this is not particularly true. It can get expensive if you're travelling with your bike and you pay to fly it over with you and so forth. But, particularly if you just pitch up and rent, you'll find that you can get a bike for a really reasonable price for the day.
It normally ranges from around £15-80 for the day depending on what bike you're hiring – with that top level being a state of the art full-suspension bike or e-bike, and the bottom being a basic hardtail (only front suspension). Not to blow our own trumpet too much, but bike rental is also included in the prices for our cycling adventures (* blows trumpet loudly*).
6. Mountain biking is a loner's sport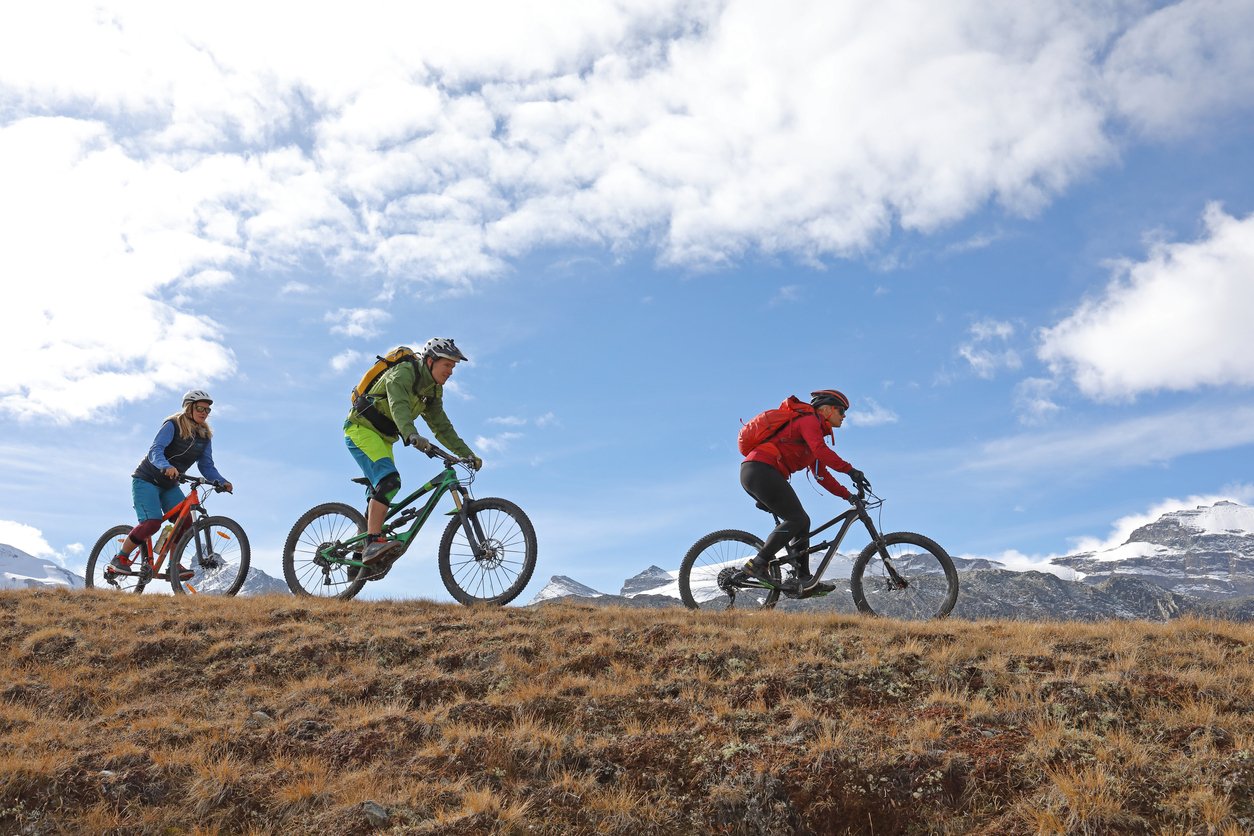 We get where you'd get that idea from. After all, it's a bit harder to chat when you're concentrating on navigating a little trail section, climbing uphill or trying to avoid falling off a cliff. Actually though, we just find that mountain biking brings people together in a completely different way to hiking or trekking. There's plenty of breaks after tricky or fun sections to catch up on how it went, and regular pointers and navigational tips from the guide.
When you get to lunch, the communal experience of all having been through the same day on the saddle – whether you're covered in mud, dust, dirt or sunshine – is sure to bring you all closer together. And if you're super fit, you can even chat away to other riders on the uphill climbs too. Not us though. We'll be too busy panting.
7. Mountain biking is… just a bit intense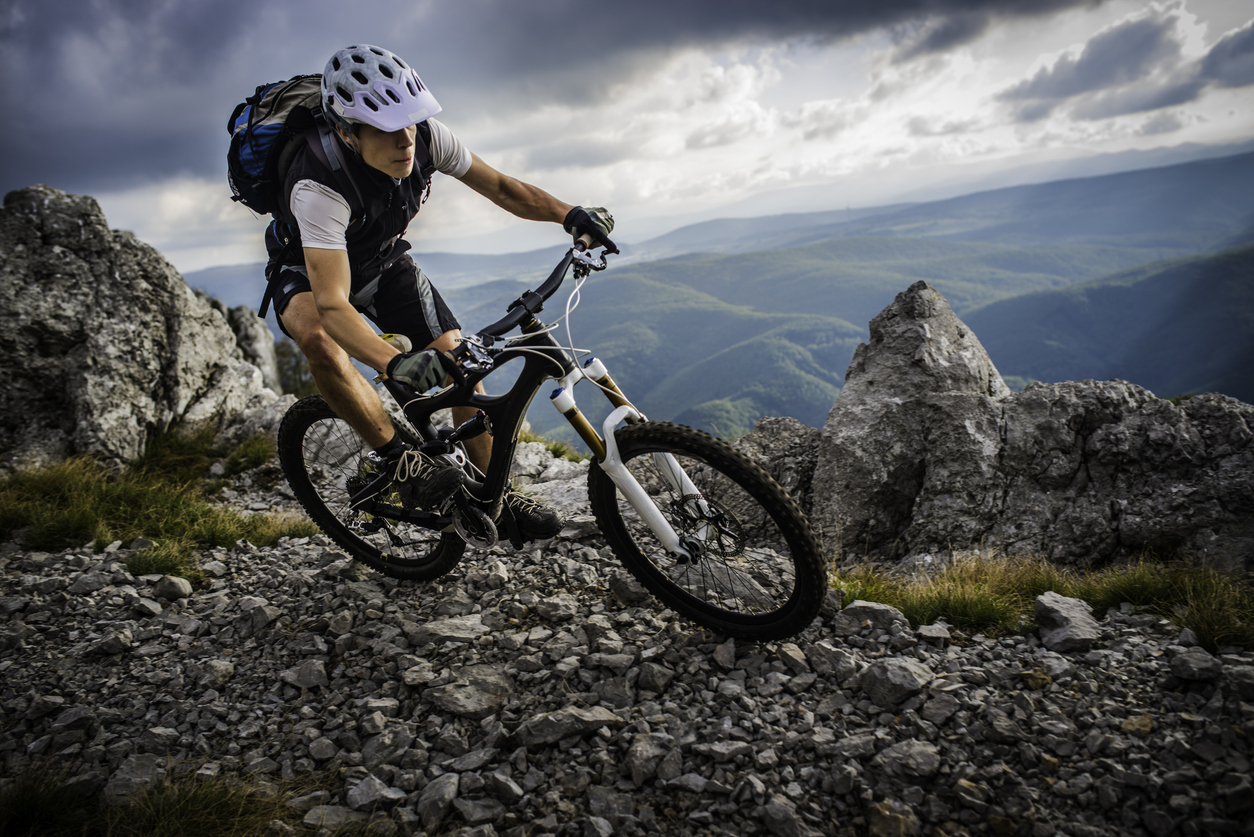 We suppose this is sort of similar to number one. But it's important to know that on any mountain biking trip, as on any trip, you're on your own time. If you need a break, take a break. Breath in the scenery around you. That's probably why you're there, right? And remember, most importantly of all, that after every big uphill, comes a much better downhill. That's when things get fun.
Fancy seeing the world by bike? Then check out our Cycling Adventures.