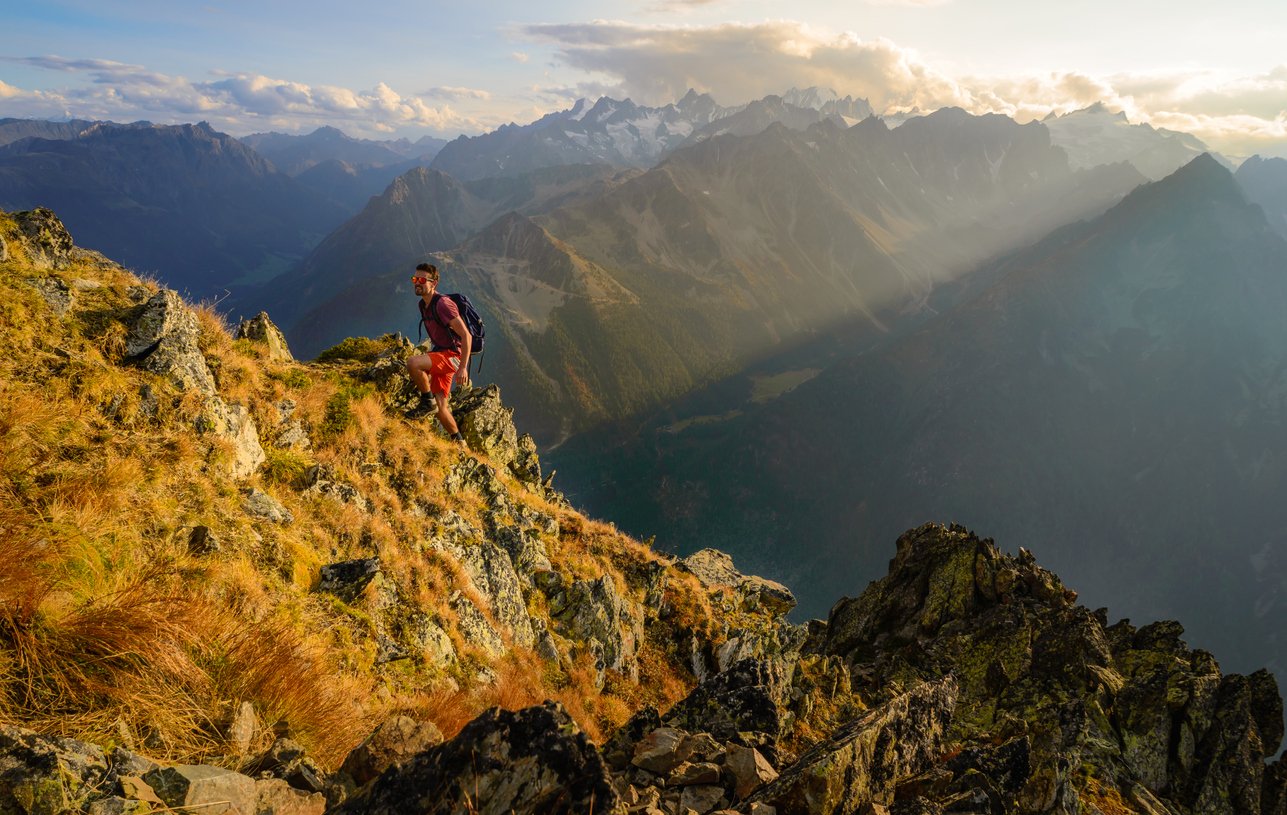 Hiking vs trekking. What's the difference? Is there even a difference between hiking and trekking? Is hiking vs trekking an age old rivalry, like England vs Scotland and maps vs GPS tracking systems? Or are they both the same thing? Like taps vs faucets? And maps versus… umm… some other maps?
At the risk of sounding a little bit like a high school essay here, what we're eventually going to conclude in this article is that hiking and trekking are more or less the same thing. However, there are some different connotations attached to each term. We'll also touch on those, so you never need be confused again (about the difference between hiking and trekking that is. You'll probably still be confused about something else at some point in your life. Sorry).
The Definitions of Hiking and Trekking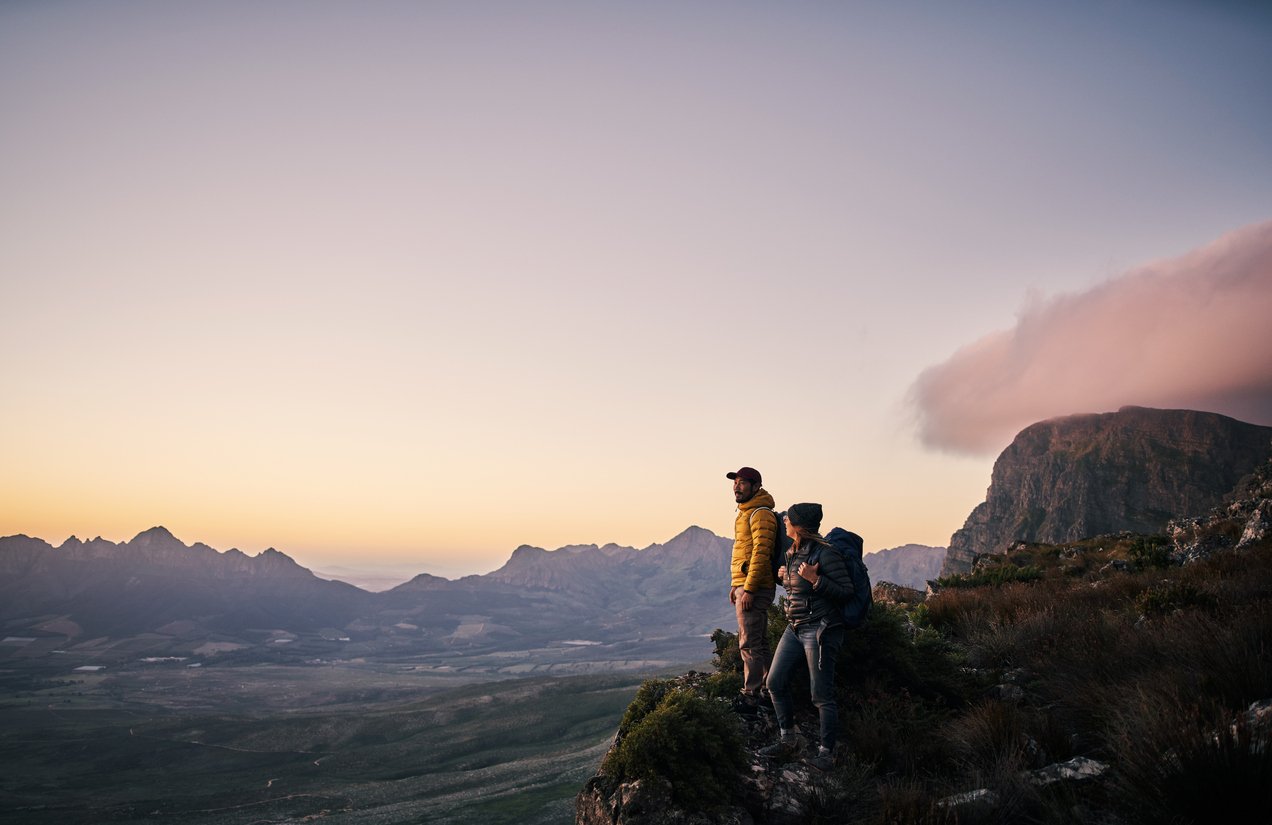 To understand the difference, or lack thereof, between hiking and trekking, we thought it'd be useful to first provide you with the definition of each, straight from the Oxford English Dictionary – the (disputed) King of Dictionaries.
Here's how the dictionary looks at the different meanings between hiking and trekking:
Hiking: "the activity of going for long walks, especially across country".
Trekking: "to go on a long arduous journey, typically on foot".
So, as far as the dictionary is concerned, there is little difference when it comes to hiking vs trekking. Trekking is emphasised as slightly more demanding than hiking, though. Whereas the definition of hiking includes the word "walk", something typically seen as jovial, easy and pleasant, trekking is defined as a "journey", which is typically something that is more challenging, requires more effort and that tends to take more than one day.
In the modern world, this has led to hiking often being used to talk about day hikes and trekking being used to talk about multi-day hikes, in more challenging environments. More on that below.
Hiking vs Trekking: Modern Use of the Terms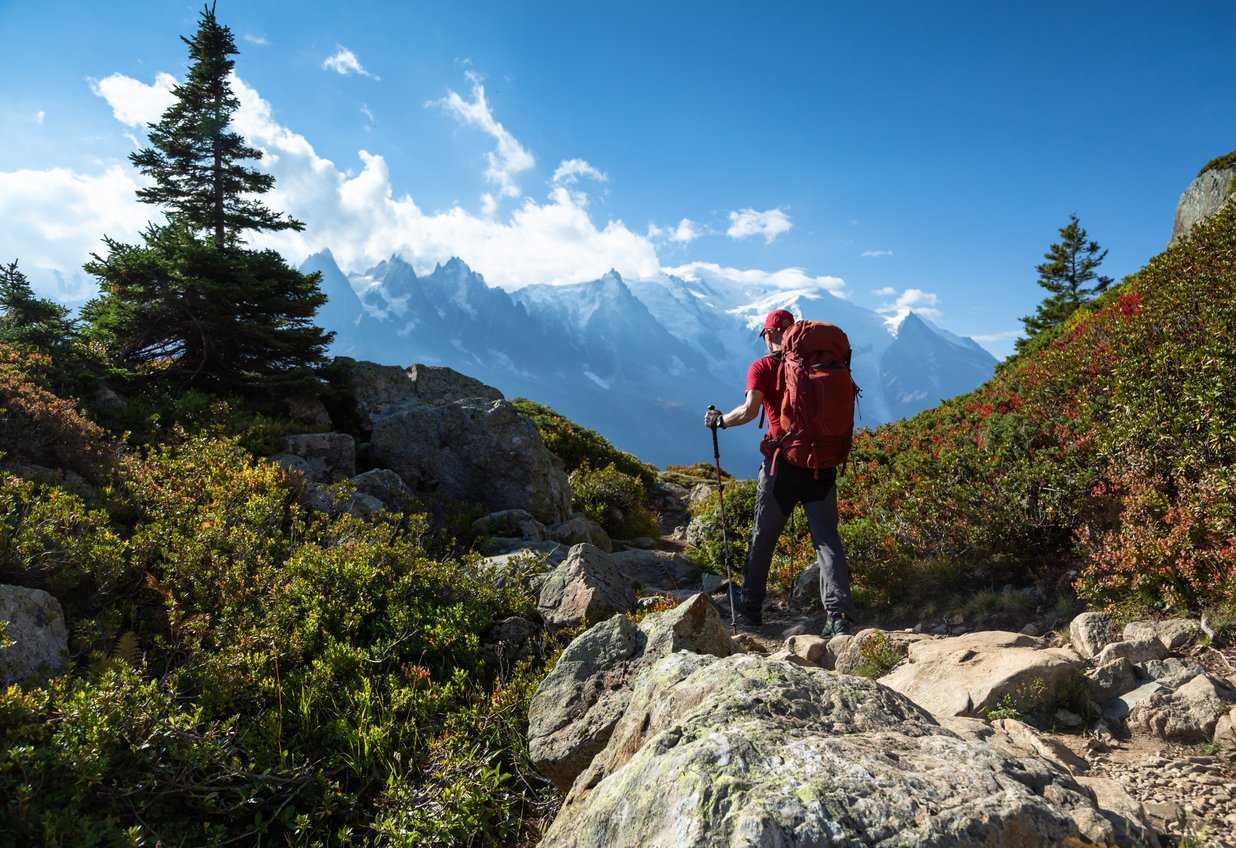 In the modern day, the terms hiking and trekking have taken on slightly – emphasis on 'slightly' – different meanings. Basically what's happened is people have taken the minuscule differences in those definitions above and stretched them out a little bit more.
So, typically, if a person (or a company working in the great outdoors in some format) refers to hiking, they tend to be talking about a pleasant day hike, or a multi-day hike that isn't all that stressful, and which shouldn't pose too many issues.
Meanwhile, when talking about trekking, the mind often wanders to thoughts of jungles or more adventurous, more demanding walks. The likes of the Annapurna Circuit, the trek to Everest Base Camp or an ascent to Ciudad Perdida, the Lost City in the Sierra Nevada de Santa Marta jungle out in Colombia.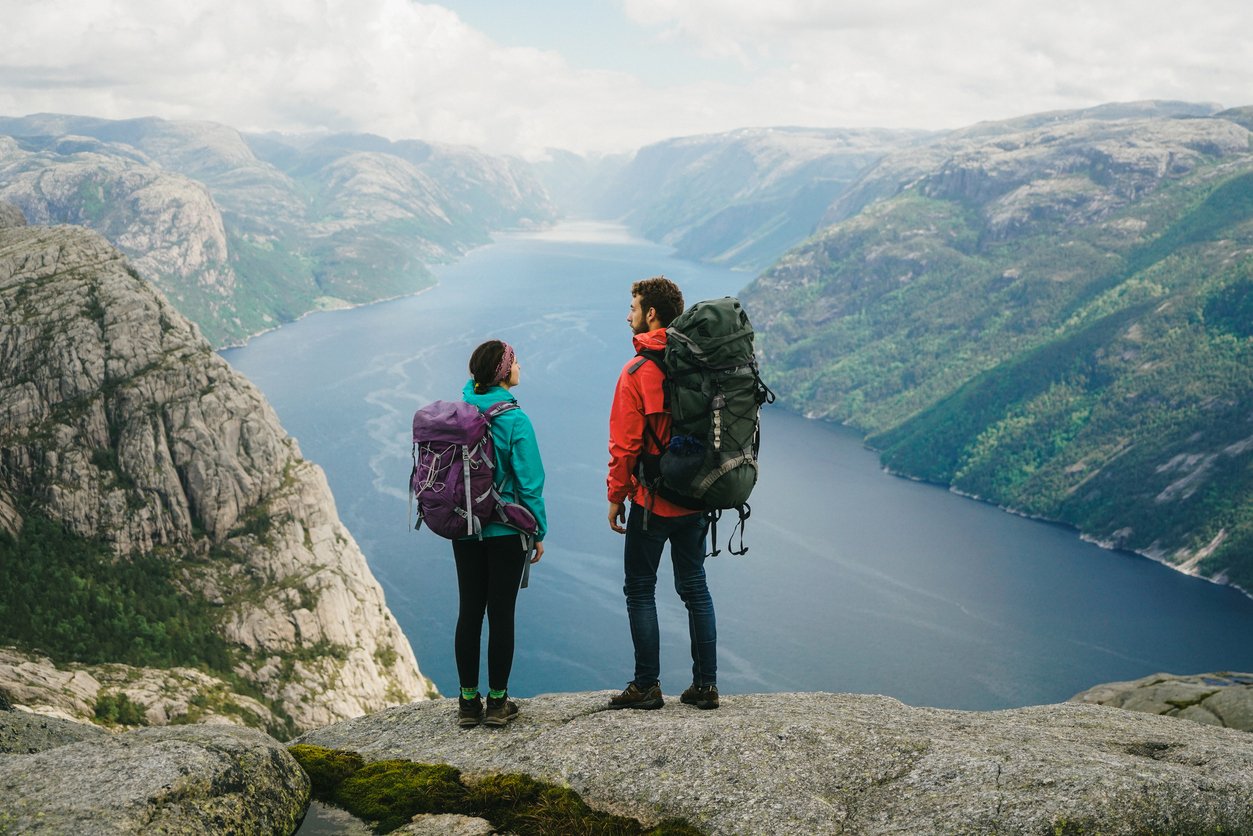 That said, hikes may also be multi-day. They might involve a few days in a tent. Hikes also may involve only a few hours, though, and see you return to your hotel or base in the same day. Treks, meanwhile, are always considered to be multi-day journeys. They involve at least a couple of days on the trail, but often can involve many days, weeks or months on the trail.
As a result of the time spent on the trail, in terms of location, treks tend to go to places that are a lot less accessible than hikes. This is why they tend to be more arduous. Both hikes and treks can involve all sorts of terrain though, and the whole point of either tends to be that you get out into great natural beauty.
Internationally, hiking is often referred to as walking. Trekking meanwhile is closer to backpacking. In a way, the closeness of the terms means that use tends to be subjective as well. It changes from person to person, and even from company to company. Some travel equipment specialists use 'trekking' strictly to talk about multi-day, strenuous adventures.
By and large, if someone is doing a multi-day hike far from home, on the other side of the world, they're much more likely to call it a trek, whereas they may call a similar trek in their home country a hike.
Hiking vs Trekking: Equipment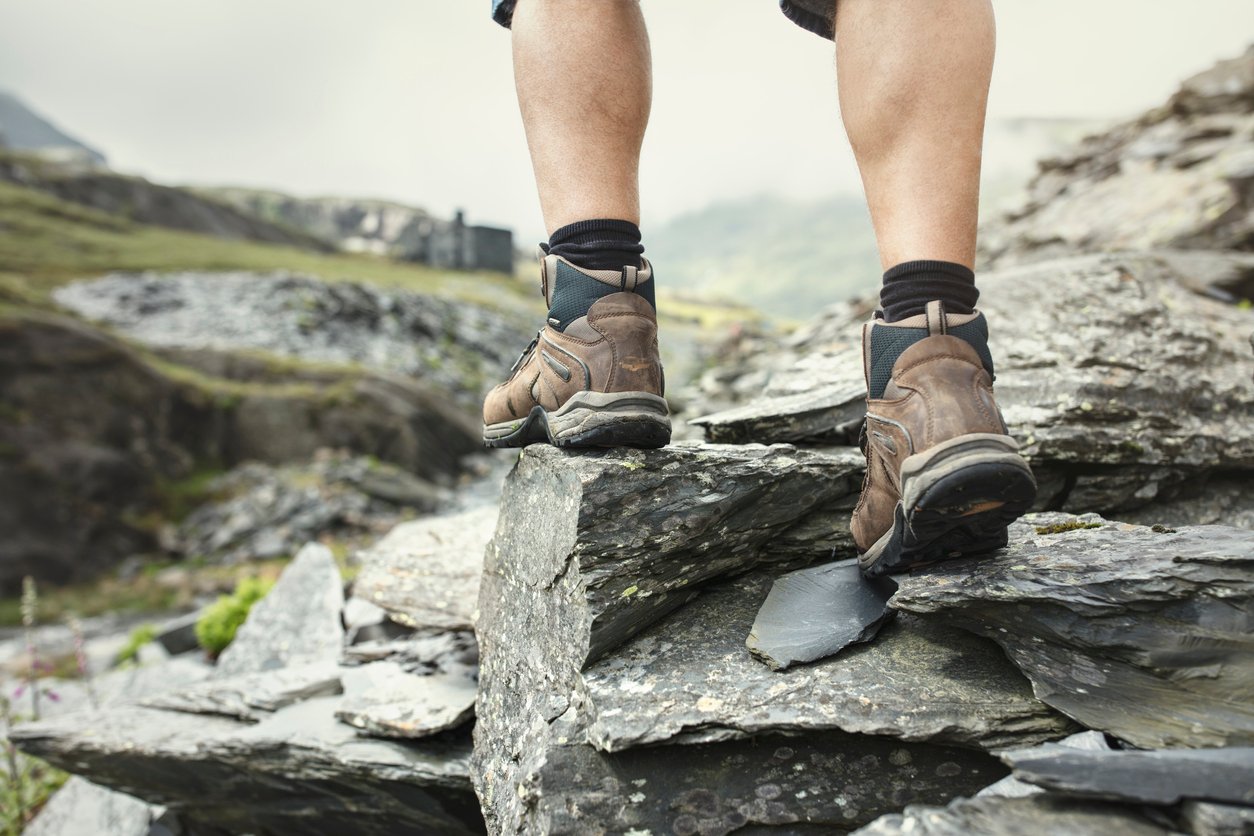 As both hiking and trekking involves getting out into the great outdoors and often getting off the beaten path, the equipment tends to be quite similar for either. You'll need everything you'd normally need to get out into nature – good hiking boots, waterproof gear, a good rucksack, walking poles, snacks and so forth for both.
The only differences come in the length of time that you'll be out on the trail for. With trekking you're likely to be out on the trail longer, so you are more likely to have a tent or to need survival gear or anti-smelling, multi-use clothing along with you.
It feels important to emphasise that you shouldn't base your equipment on whether your adventure is being referred to as a trek or a hike, though. Any outdoor multi-day walk in the wild requires speciality gear and that gear is dependant on the terrain, the accessibility to shelter, your sustenance requirements, the weather conditions and your physical needs.
The bottom line here is that whether it's called a trek or a hike, in essence, isn't particularly important when it comes to what equipment you're going to need to bring with you. It's all about what you'll be doing and where you'll be doing it.
Inspired? Check out our hiking and trekking adventure holidays and get yourself outdoors!