In an ideal world, you'd have the time and the money to go off on adventures whenever you wanted. But for the majority of us, it's something to be fitted in between work and family commitments. This is particularly true for mothers. While there are some brilliant dads out there, studies of heterosexual relationships have shown that women often take on a greater share of childcare and domestic labour.
So how do they manage? We spoke to three inspiring women about how they juggle their jobs and childcare with adventures, and why it's important to do so.
Early Days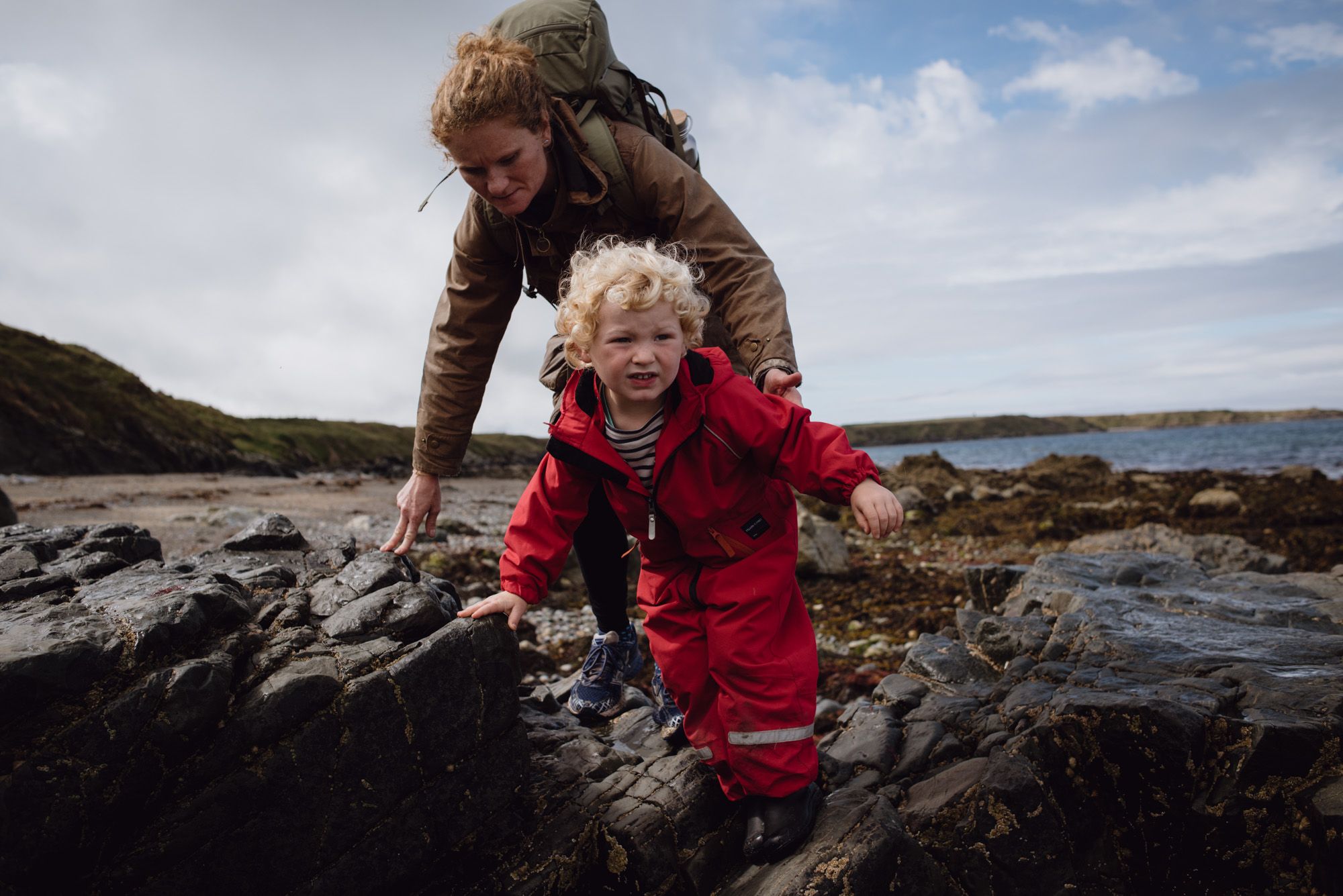 Jessica Hatcher-Moore has lived an adventurous life. She spent five years as a journalist in East Africa, has cycled for 5,000 miles across Sub-Saharan Africa and has run multiple marathons. These days she lives in North Wales with her husband and two children, aged two and five. She recently published a non-fiction book, After Birth: How to Recover Body and Mind. Motherhood unleashed a "huge cocktail of different feelings" that she readily admits she wasn't prepared for.
"In the weeks after my first was born, I felt the unexpected calm that comes with a deep sort of happiness and a sense of fulfilment. Then I was feeling quite desperate and exhausted and trapped at times. I was also ecstatically excited - it was a real mixture.
I went through a difficult period of mourning, grieving for what I'd lost, and now I've come full circle. I've redefined what adventure means to me
"Women talk about a loss of identity after having a baby, and for me that was the big one - I'd lost my sense of freedom - I think I got that from running. I get quite claustrophobic in many aspects of my life, and running was my antidote to that. And also travelling," she says.
Jessica isn't alone. Loss and ambivalence are aspects of matrescence, a word coined by anthropologist Dana Raphael to describe the physical and emotional transition a woman goes through when she becomes a mother. Like adolescence, it's about coming to terms with your changing body and what's expected of you.
"I went through a difficult period of mourning, grieving for what I'd lost, and now I've come full circle. I've redefined what adventure means to me, to make it appropriate to where I am now, at this stage in my life," Jessica says.
Adventure as Medicine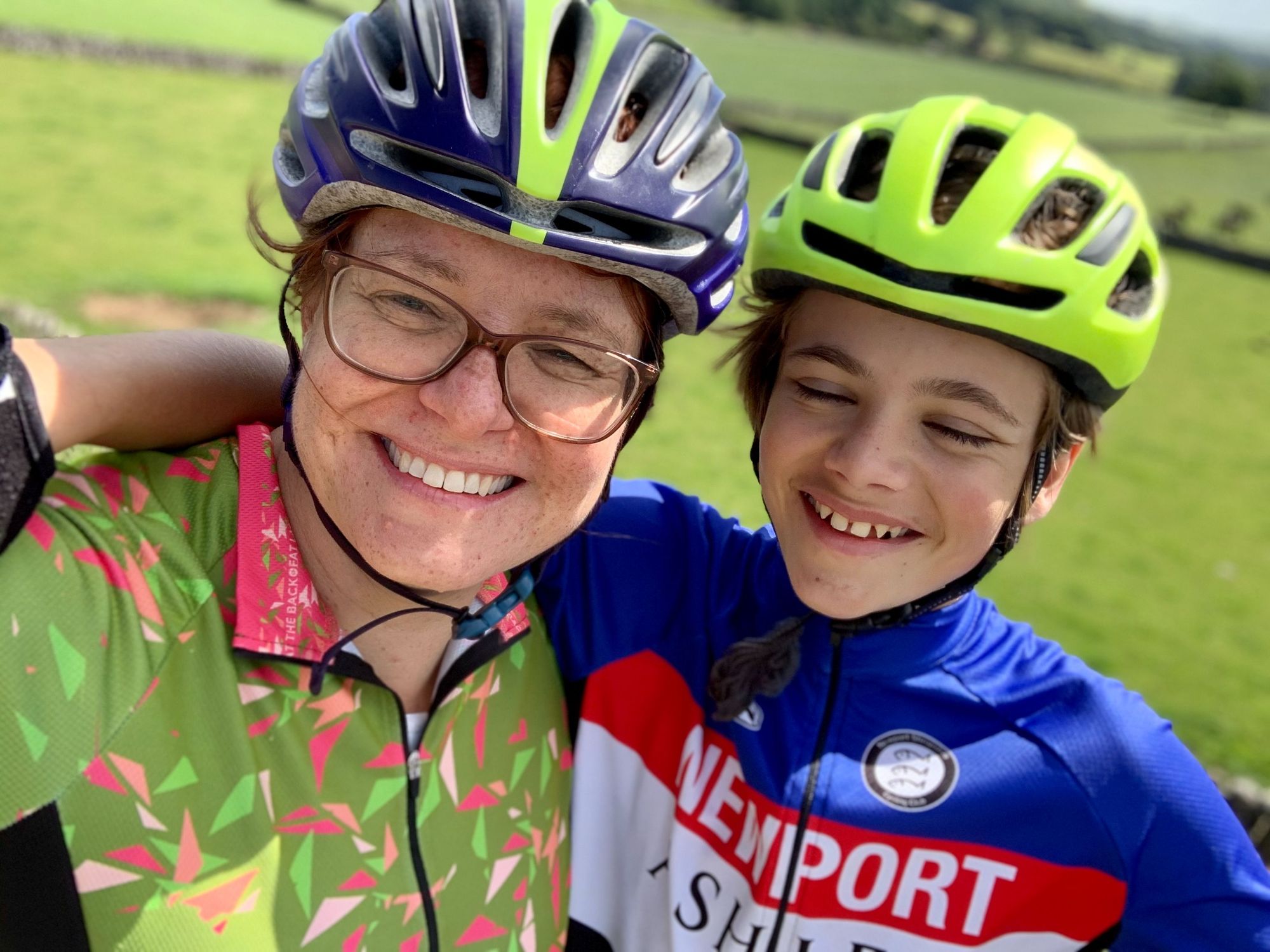 Keri Bramford-Hale is a keen cyclist and working mum of three children (aged nine, 12 and 14). After the second child, she felt as if she was getting her life back on track - she had become a keen runner, and was planning to return to work - when it was knocked off course by a third, unplanned pregnancy.
"As I had more pregnancies, my pelvis started to tilt. It causes pubic symphysis disorder, which for lots of women resolves after you have your baby. But for me it didn't fully resolve. I was working up to a half marathon and seeing a physio quite regularly, but he told me I was going to have to rethink," she says.
Running had become a coping mechanism, and Keri only realised how vital it was to her mental health when she was unable to continue with it. She was forced to look for a different form of exercise, and decided to give cycling a go.
"I started with British Cycling's Breeze Rides for women. I did my first ten miles in my running kit, and it just felt so liberating," she says.
I felt that if I could do a 50 mile or 75 mile ride, I could deal with the constraints of having a family. But it is hard to break through that fog
But the loss of identity she experienced through giving birth for a third time, coupled with looking after three children under five and searching for work, led to her experiencing postpartum depression.
"As women, we're expected to cope. I found that really hard after having my third, because everybody from medical professionals to family just said 'well, you're a dab hand at it now, you should be fine.' But I wasn't," she says.
Keri was lucky to have a supportive GP who encouraged her to set aside the job hunt, and focus on getting better by doing what made her feel good, like cycling. She joined a cycling club, and now completes ever more ambitious journeys. Staying fit, getting outdoors and finding 'her tribe' were vital to her recovery.
"I was suddenly surrounded by people who were telling me it was ok to feel overwhelmed, and to not always be in a space with children around all the time so I could refresh my head. I felt that if I could do a 50-mile or 75-mile ride, I could deal with the constraints of having a family. But it is hard to break through that fog," she says.
Blue Health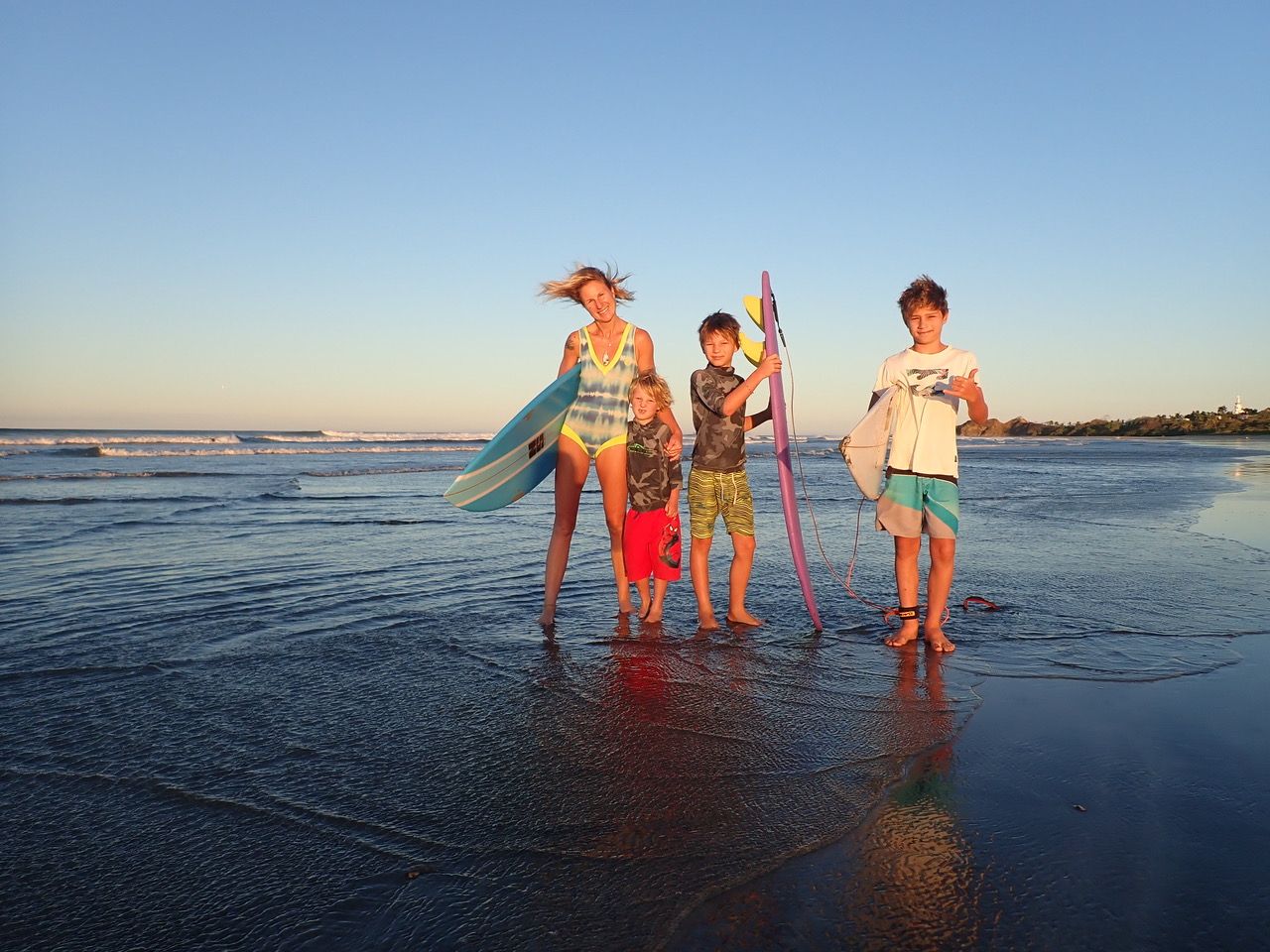 Freelance writer and founder of the Family Surf Co Hayley Lawrence also has three boys (now aged eight, 11 and 13) . Before becoming a mother she travelled frequently and surfed every so often. But surfing has become a vital lifeline since motherhood.
"The amount I could do when I had two young babies was very limited. Within four months of having the second I was single," she says.
Hayley was juggling freelance work with caring for two young children by herself. But she was determined to start being active again, and made a conscious decision to put the children in a creche every Friday morning and go surfing - an activity which soon gave her an identity and sense of purpose apart from being a mum.
Physically being stronger and fitter has made me mentally stronger and fitter when I'm back on land
"It takes everything away, whatever's going on on land. I'm just focusing on surfing. And physically being stronger and fitter has made me mentally stronger and fitter when I'm back on land.
"I've done a blue health course to find out why the ocean makes you feel so calm. There's the sound. It's also the colours. Blue is naturally calming. As soon as you step into the ocean environment it disrupts all your senses - our mind and bodies react to the light dancing on the water, the sound of the breaking waves, the call of the oystercatchers. There is so much to take in that we're wrenched from our internal - and at times negative - dialogue," she says.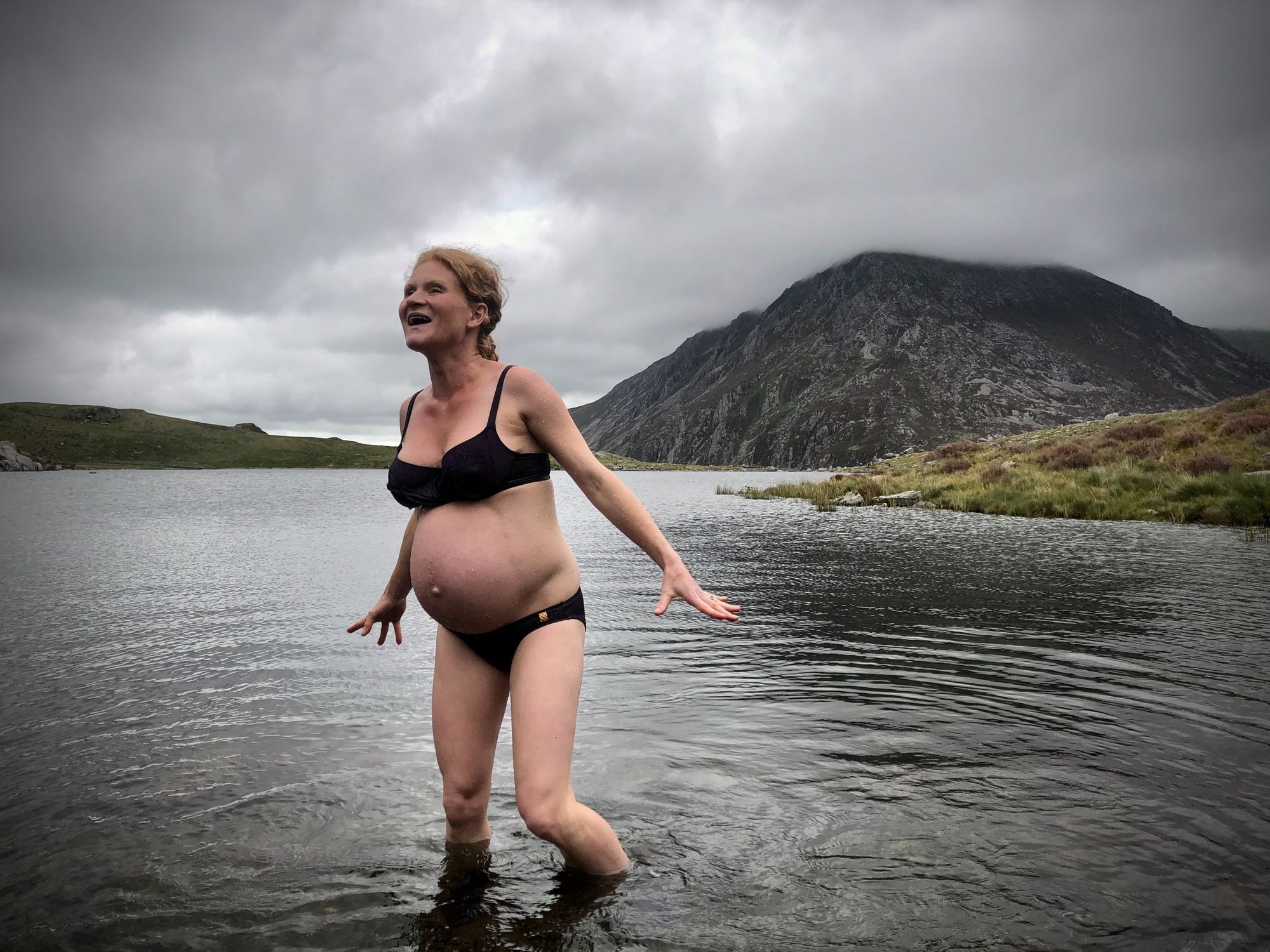 Jessica also emphasises the importance of cold water immersion to her mental health. Unable to run at the level she was used to, she needed an alternative. Six weeks after the birth of her first child, her husband suggested she go for a dip in the River Dee, which runs below her house.
"It was the end of October, and it was pretty cold. I just jumped in and came out. I felt like the same Jess that I feel like when I come back from a 10k run in the hills - I felt incredible. I continued to do that through the winter; it was so perfect because it was free, and didn't take long. I could get up early, go for a quick dunk, and be back to breastfeed the baby," she says.
The Importance of Support Networks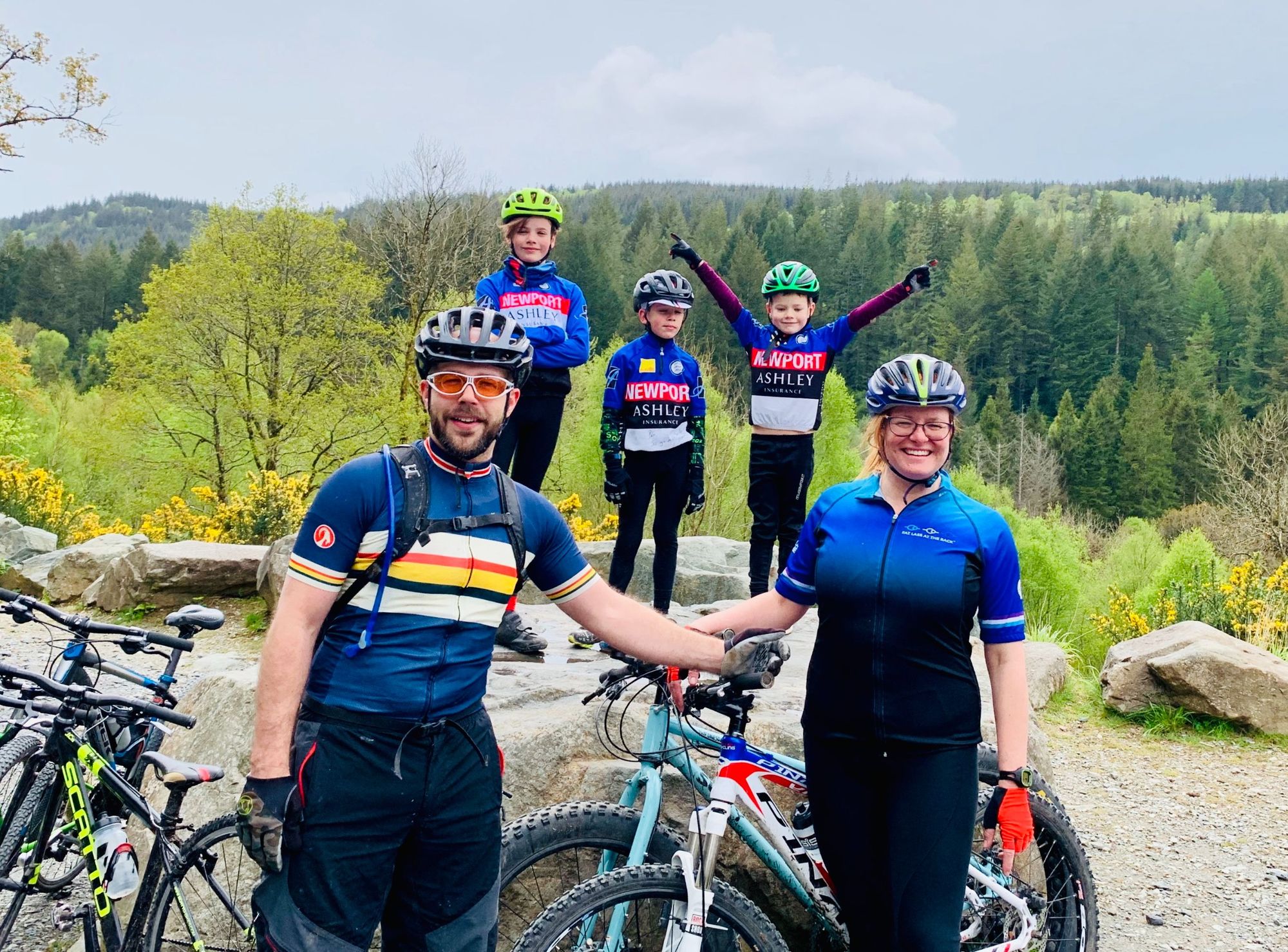 All three women emphasise the importance of their support networks in helping them find time to adventure. Keri's husband looks after their children when she has weekly cycle meet-ups. The couple also enjoy regular 'to-and-from rides' . On family day trips, one parent will drive the car somewhere and the other parent will cycle to meet them, and they'll swap places on the way back.
"We just allow each other space. I imagine it would be really difficult if you had a relationship that didn't support that. Often I'm astonished at how many women will say, 'my goodness, he's so kind.' And I'll think, well, yeah, but it's a give and take," she says.
It's worth remembering that a support network doesn't just have to be a partner. Since having her third child, Hayley has moved to an area of Cornwall which is closer to her oldest friends.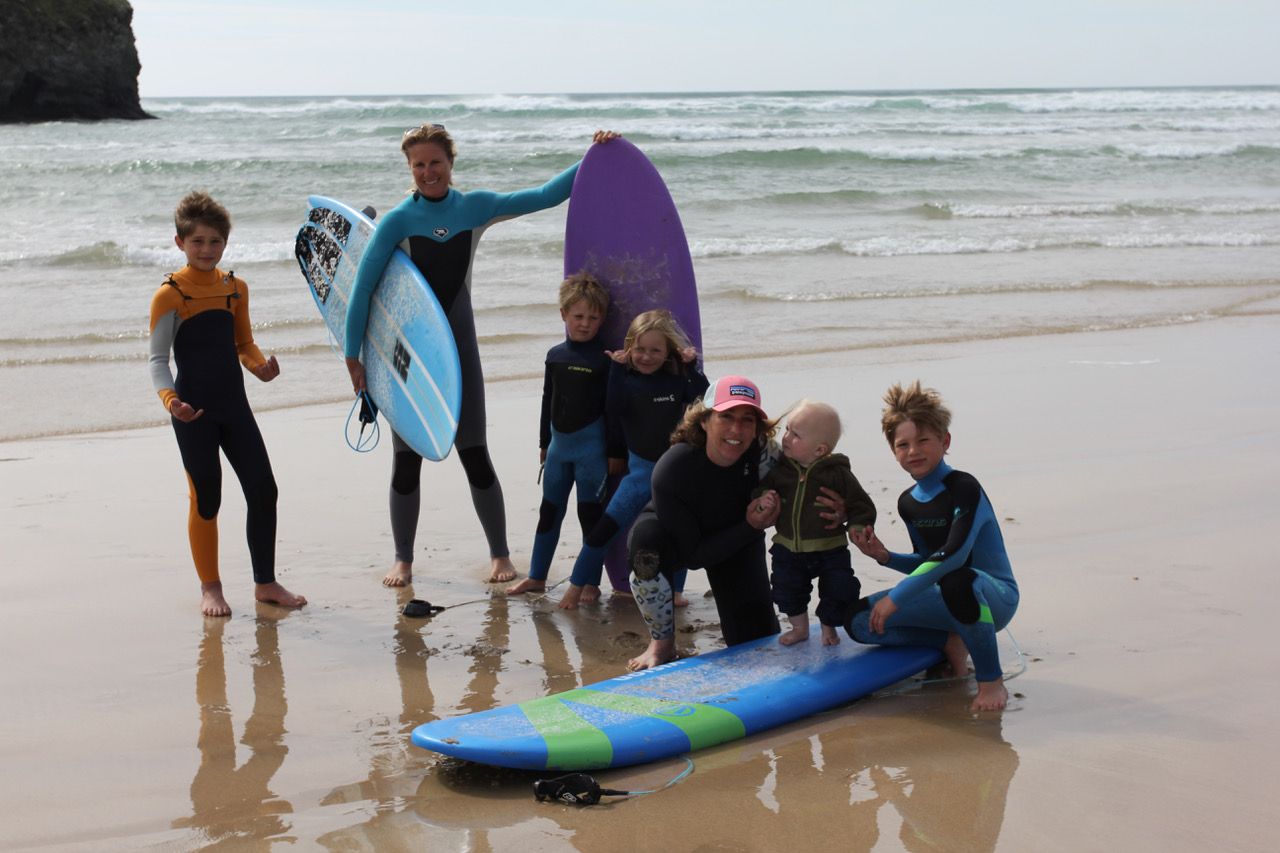 "When my middle child was about six months and I was first on my own I went to the beach to see my friends. One of them just took him off me - he was crying - and just said, 'there's a wetsuit, there's a surfboard - go.' That made a real difference to my mentality. Now I live in a village with great neighbours who'll watch the kids if I nip out for an hour," she says.
There's no denying that time for adventuring is limited. Hayley has a flexible schedule, and tries to squeeze in a surfing session after the school run. But more often than not, her children will accompany her to the beach - all three are competent surfers. Jessica and her husband love camping, and take their children with them. Similarly, Keri's family often go out on cycling trips together, something that has become easier now they're older.
"The idea that we might go out for a few hours at a time, or a day, or two days, isn't unusual for my children to get used to. But they're also really supportive when I say that I'm going to go bikepacking by myself. None of them turn around and say, 'but you're a mum' - they are full of encouragement, which is fantastic," she says.
How Adventuring Helps Motherhood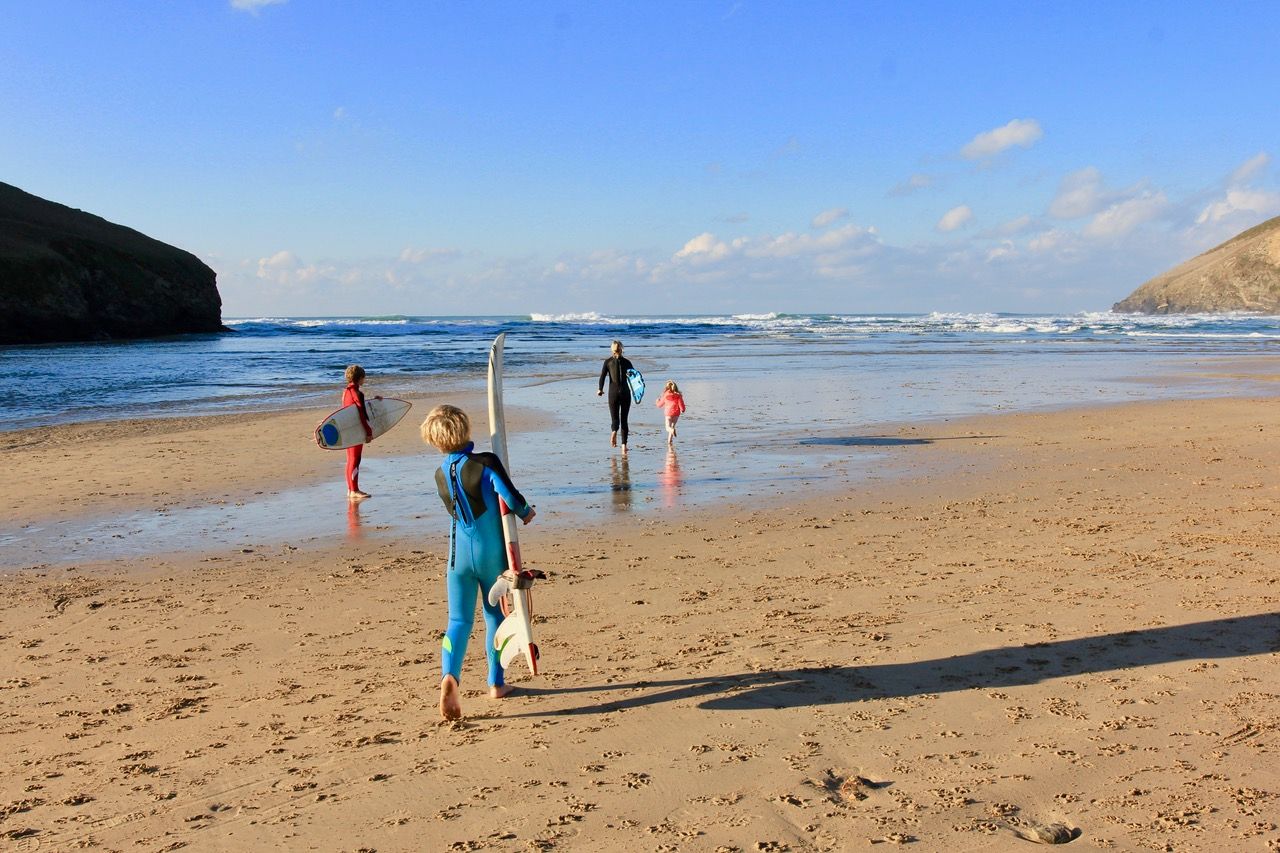 Both Hayley and Keri have become fitter and more adventurous since having children - and adventuring has had a transformative effect.
"Surfing has totally changed me as a mum. I used to have quite low self esteem, and I struggled a lot with my own identity. It's such a long journey to learn to surf, and it's easy to take it quite personally. But all of the knockbacks and all of the progress have come out in my personality as well. I feel a lot stronger, and a lot more confident in where I am in my life," Hayley says.
Doing these things allows me a better time with my family. It protects my head space
The women are all in agreement that although pushing for 'me time' can make you feel selfish, it's something to try and overcome.
"I tell myself that the time I have doing these things allows me a better time with my family. It protects my head space, and ultimately I've always got something at the back of my mind saying I'm not just a mum. I'm myself, I'm curious, I'm adventurous, and I don't want to let that go," Keri says.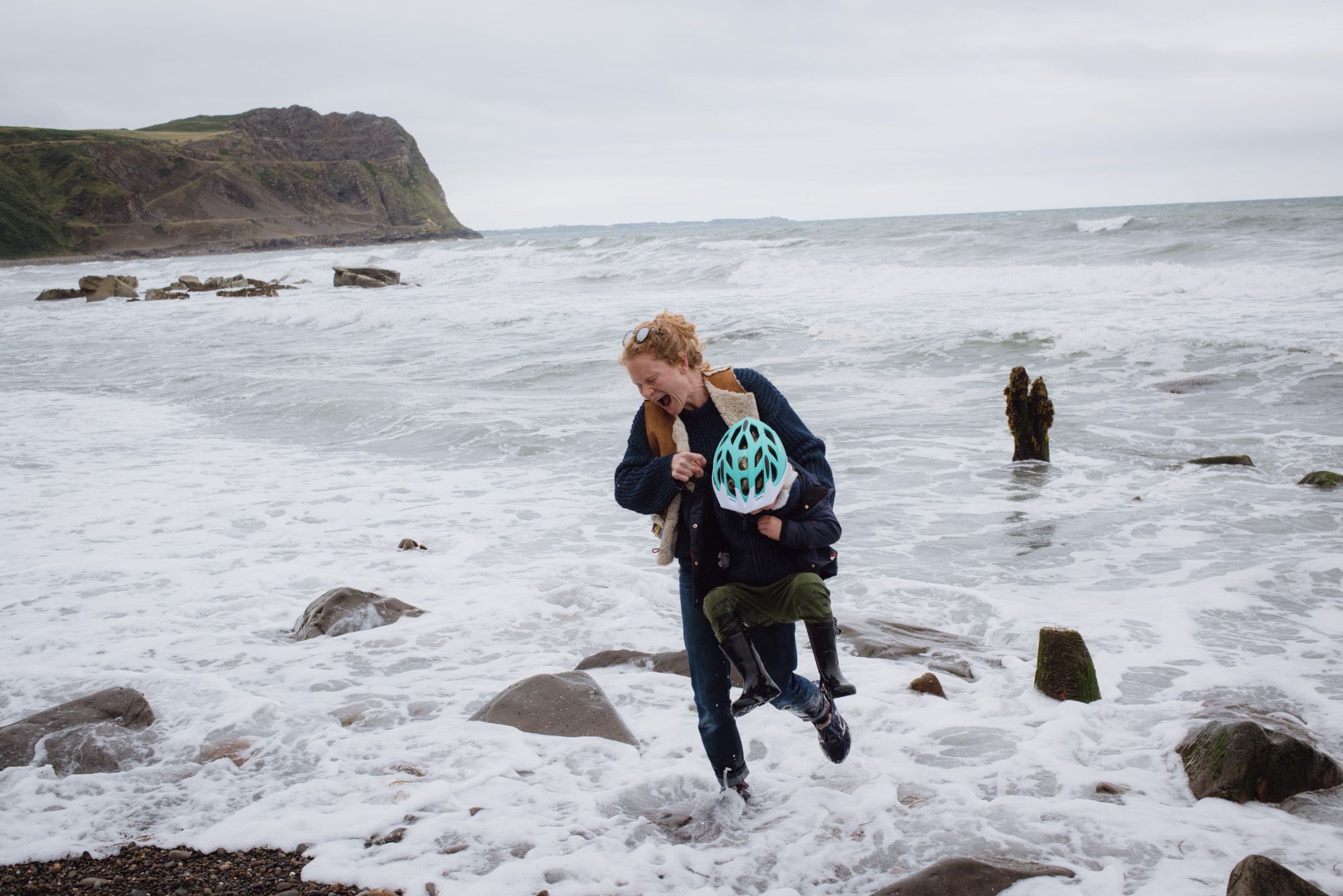 For Jessica, whose children are younger, it's harder to detach and go off alone.
"You realign things so you prioritise the child, but you are also aware that the best thing for the child is a healthy, happy mother and parents. It's hard to act on it, though. You are constantly battling guilt and a fear of putting too much on your partner, who's already tired," she says.
Since having children, her concept of adventure has changed. Instead of linking adventure to the concept of distance, Jessica links it to her experience in the moment.
"Children are such close observers of the natural world. If you take them to a small patch of trees, they will see things that you don't see, discover games that you'd never thought of. Now I observe things more closely. Rather than always seeking out somewhere new, I've become much better acquainted with the places that I know," she says.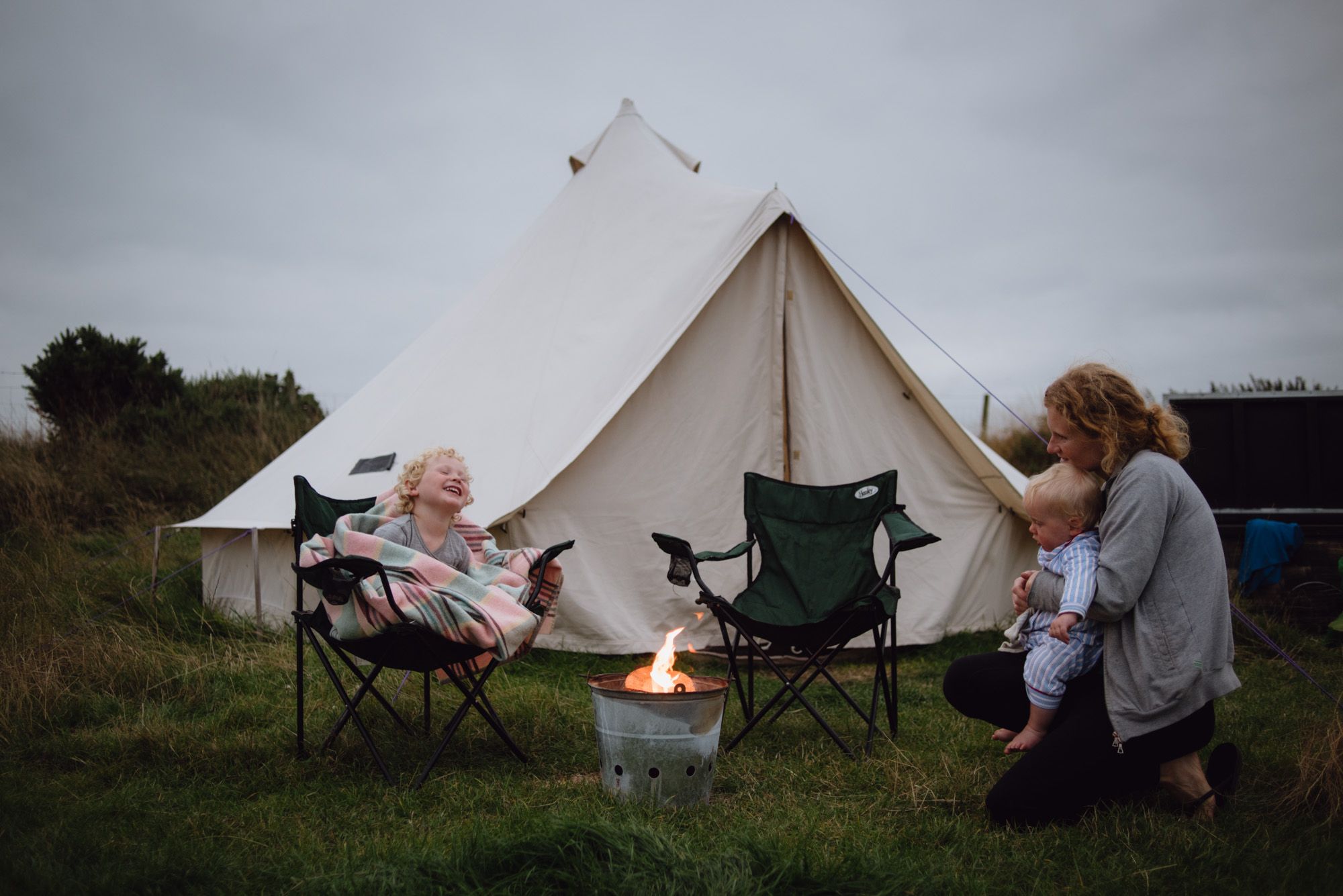 "I've also accepted that it's temporary - I'm not going on expeditions or travelling much, but I'm working towards something which is bigger and more important than that," she adds.
It's hard to remember sometimes, but maybe motherhood, with all its changes and its challenges, can be considered an adventure in itself - one far more difficult and rewarding than most wilderness expeditions.
As Hayley says: "Children push you to the brink, to the absolute limits of yourself. You will shout, you will scream, but you'll also find the absolute best of yourself somewhere in all those extremes, emotions and personal adventure that you wouldn't have experienced without them."
Feeling inspired? Then check out our Epic weekends collection, which allows you to pack a lot into a limited time away!