What are the costs of hiking the Annapurna Circuit? The legendary long-distance hiking route in Nepal takes you around the Annapurna Massif in a 190km loop, exploring a region renowned for high Himalayan mountains and famous for trekking - with the Annapurna Base Camp (ABC), also known as the Annapurna Sanctuary route, also situated in the region.
The Annapurna Circuit is a Himalayan highlights reel, and can take anywhere from 9-22 days to complete. The total elevation gain is over 10,000m, taking you from the starting town of Besisahar (760m) up to the Thorong La Pass (5,416m) via Kali Gandaki, the deepest gorge in the world, and never straying far from remarkable high-mountain, snow-capped views in the process. But what are the costs involved in walking the route, and what will your budget need to be to trek the Annapurna Circuit? We'll explore all of the above in this article.
In this article, you'll find a variety of estimated prices for everything from showers to dal bhat and hot chocolate. We've provided prices in both USD and GBP where appropriate, in order to make the guide more accessible globally. As exchange rates are constantly changing, and the currency in Nepal is the Nepalese Rupee, these prices are all approximate, and will shift up and down.
Generally speaking, you will need around £430-£700/$500-$800 for the whole trek (depending on what you've already arranged and paid for beforehand), with an average spend of £22-40/$25-50 for the day for food and drink being common on the Annapurna Circuit. Of course, this will change depending on the hiker, what they eat and drink, where they stop, and where they stay. It also includes a tip and emergency back up fund.
You will need to carry a fairly large amount of cash while trekking, for meals, showers, electricity and so on. There are no ATMs on the Annapurna Circuit, and you won't be able to pay by card, so we recommend that you get all the money that you'll need for the trip before going, and keep this in a waterproof bag- then in your day bag - safe with your other valuables, like your passport.
Annapurna Trek Costs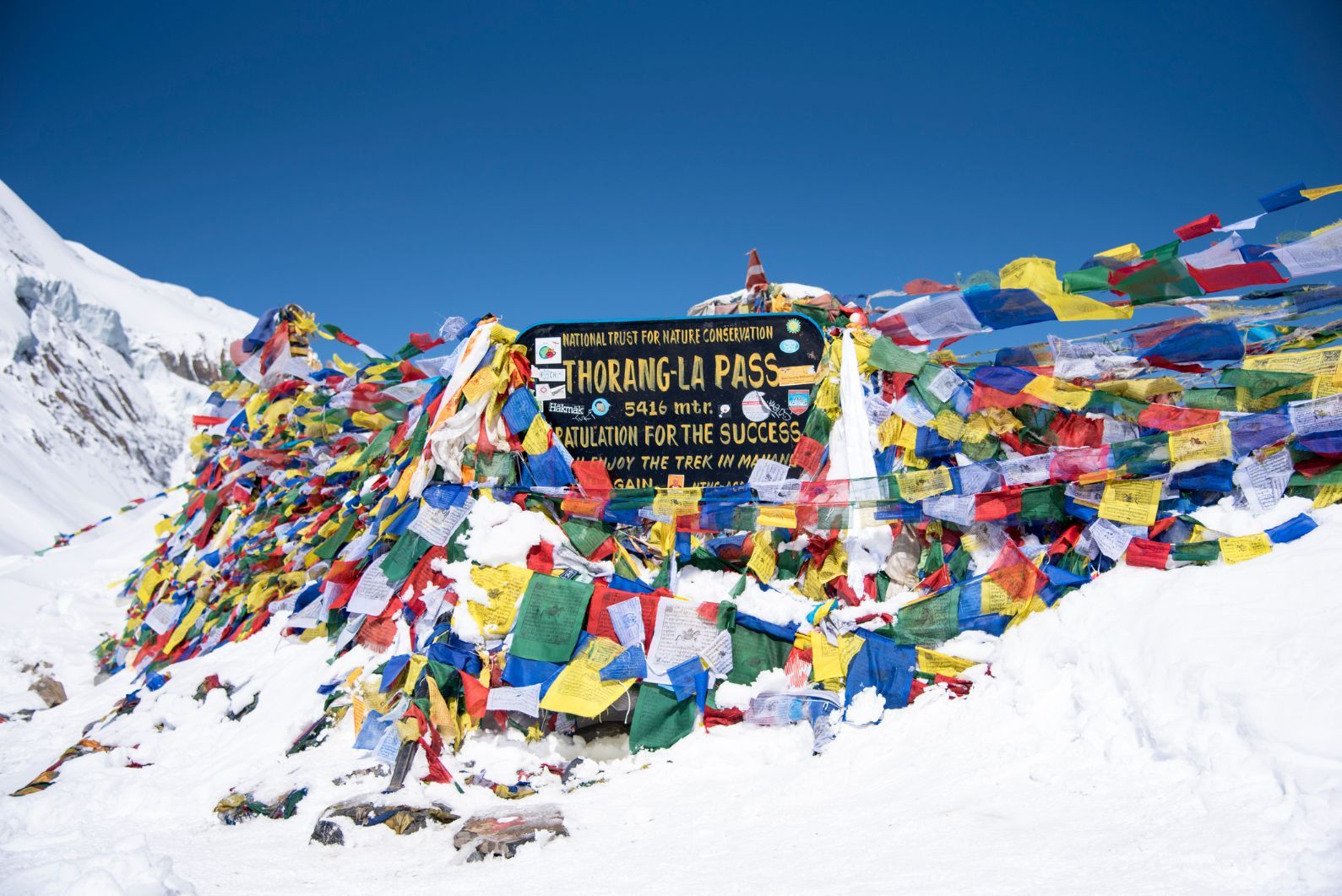 Naturally, how much the Annapurna Circuit will cost will depend on how many days you take to trek the route, and whether you choose to book a package deal, or book everything separately. The more days you spend on the route, the more accommodation you'll need, the more food you'll eat, and the more you'll inevitably spend. If you book everything yourself, then it'll also work out cheaper, but of course, you'll have to deal with your own permits, accommodation, transports and either hiring guides and porters, or carrying your own gear.
The teahouses near roads and cities are cheaper than those in the mountains, but the higher up you get, the higher the prices tend to be. Here are some of the costs to consider when pricing the Annapurna Circuit:
Internal flights
Transfers to starting point
Accomodation in cities
Accomodation along the Annapurna Circuit
Permits
Guides
Porterage
Meals on route
Showers on route
Wifi on route
Electricity (charging) on route
Much Better Adventures run a 16-night trip on the Annapurna Circuit, which includes accommodation in guesthouses, guides, porterage, permits, meals in Kathmandu (though not on the trek itself), transfers from Kathmandu and internal flights between Jomson and Pokhara, starting from around £1,158 / $1,340. The reason that meals are not included on the trek is that, at altitude, and after physical exercise, the appetite of hikers can vary enormously.
Getting to Annapurna: Travel and Transport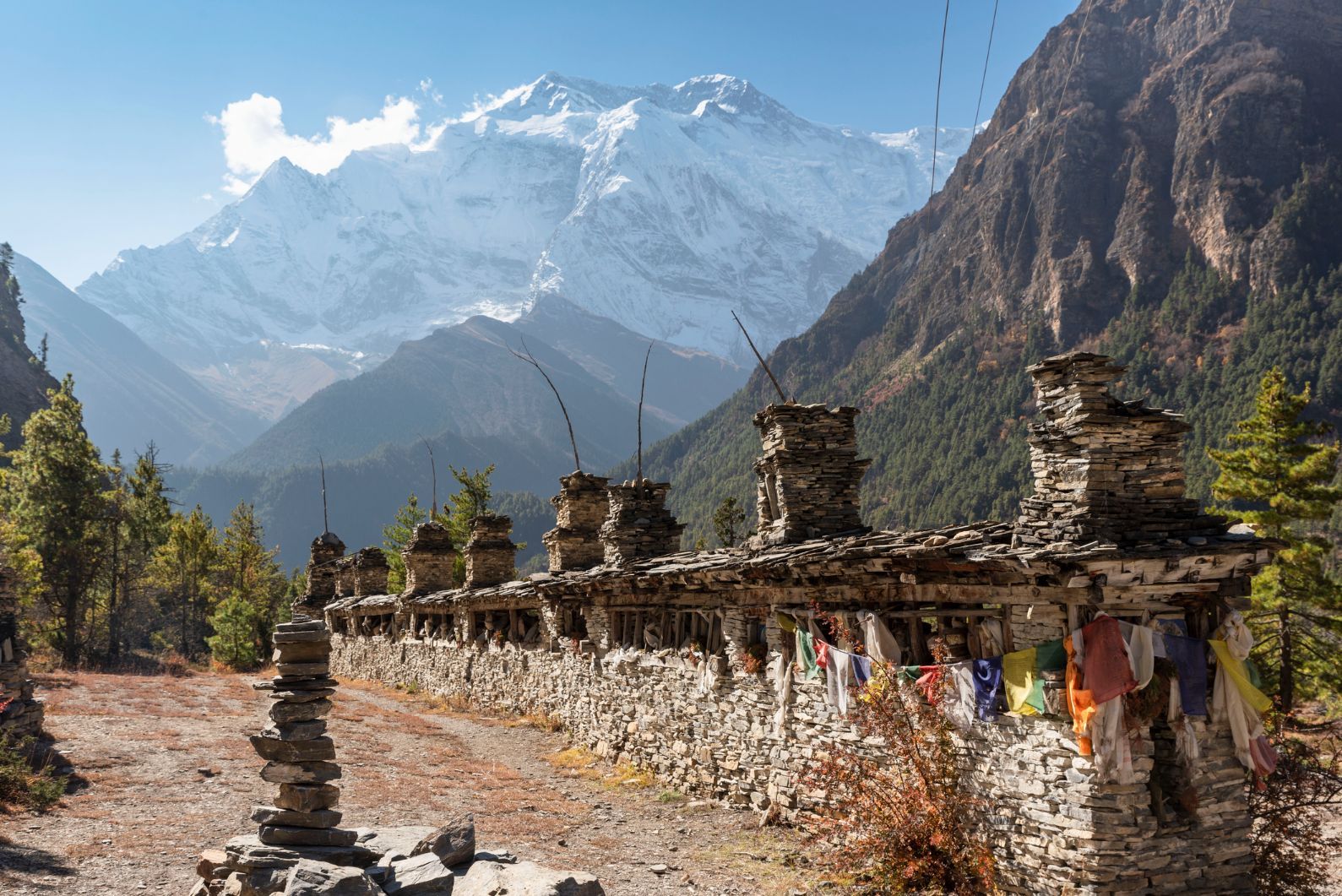 There are various ways to get to Besisahar, the starting point of the Annapurna Circuit.
It's an 180km drive from Kathmandu, the capital of Nepal, through beautiful scenery to Besisahar. You can get a microbus - buses which are more direct than public or tourist buses, for only a fraction more in terms of cost - around £3.60 / $4.20 - with the journey taking just under seven hours. Many of the non-direct buses require a change in Dumre for the final segment of the trip.
When you're trekking the Annapurna Circuit, you can hire a personal guide and/or porter, join a guided group trek, or do the whole thing unguided.
From Besisahar, you start the Annapurna Circuit heading to Bhulbhule. Once quiet and remote, this part of the trail has changed a lot in recent decades. It's actually now a road, which is quite busy with traffic. You can either walk on the trail to the side of the road - which is rather beautiful - or many simply skip this section, and take a bus to Bhulbhule (approx £1.20/$1.40) and start there. Other alternatives include taking the bus to start the trail in Nadi Bazaar, or getting a jeep to Jagat, Taal or Chame. These Jeep trips tend to be around $17/$20.
Upon completing the Annapurna Circuit (well done you), you'll find yourself in Jomson. Most people take a bus, jeep or fly to Pokhara, a scenic trail town on Phewa Lake which is known as the gateway to the Annapurna Circuit. The bus is the cheapest option, at £10/ $12, but it can take over 10 hours. The journey is a six-hour drive, or a 20-minute flight, and the price is from £115 / $135.
Trekking Costs: Guided Vs Unguided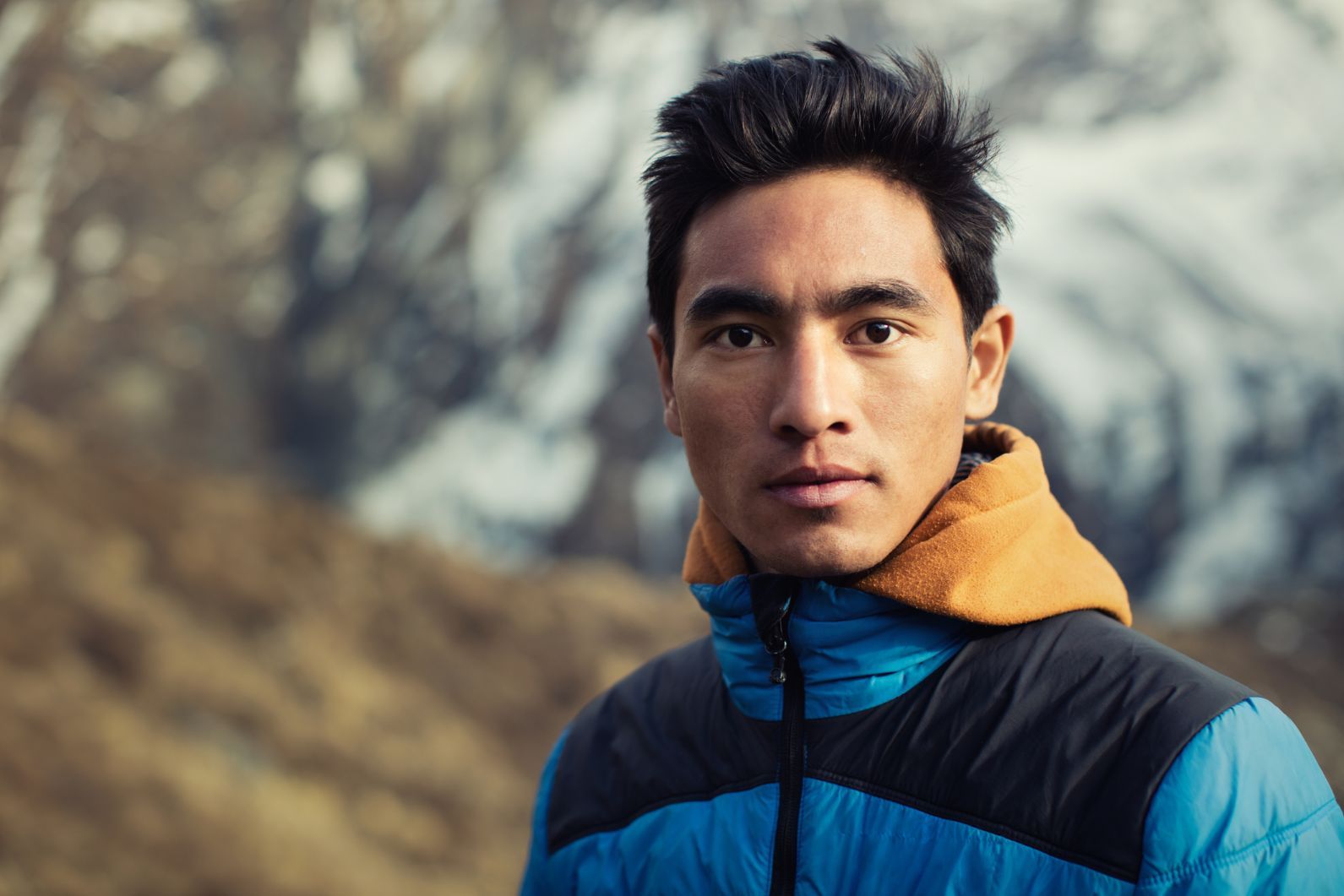 When you're trekking the Annapurna Circuit, you can hire a personal guide and/or porter, join a guided group trek, or do the whole thing unguided. The latter is obviously the cheapest. It means you won't pay for a guide and you'll have more flexibility - while still getting the buzz of the trail community in the teahouses at night - but there are numerous benefits to hiring a guide, notably the expertise, porterage and the benefits the local economy sees from your spend.
Another significant benefit of hiking with a group, and local experts, is that they know the signs of altitude sickness, and so can look out for you on the trail - and they also know the history of the area, and have a wealth of knowledge they can share about it on the way. Hiking alone means you have to carry your own gear, and of course, organise all your own accommodation, permits and more.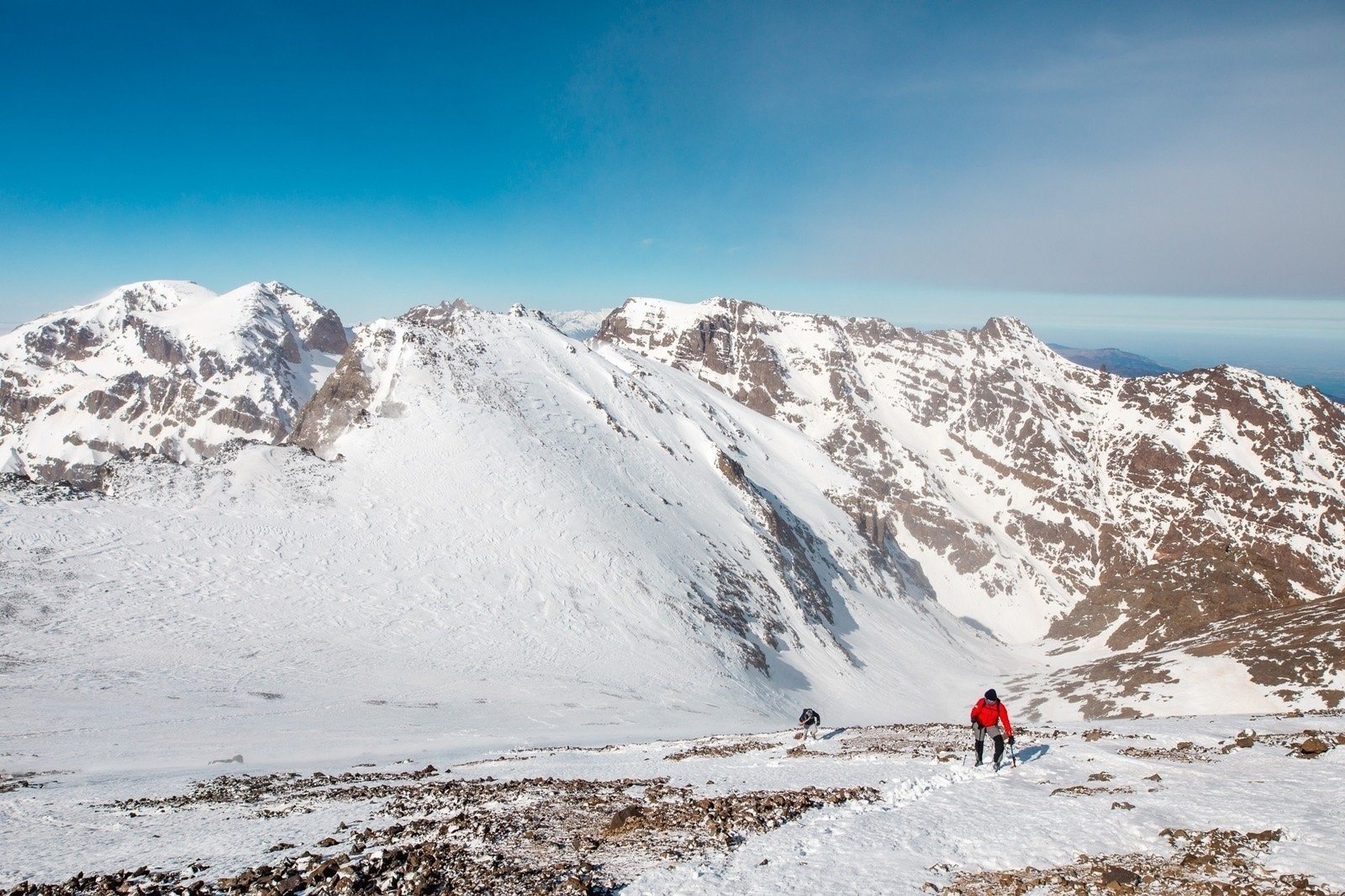 A guide tends to cost around £21.50/$25 per day, including the guide's food, accommodation and insurance. A porter tends to cost around £13/$15 per day for the same, with one porter often serving two trekker's needs.
Ultimately, whether you hike on your own or with a porter and guide is a personal decision. Some people simply love solo travel. In truth, both going it alone and joining a guided group on the Annapurna Circuit are totally viable options - it just depends what you prefer (and how organised you are!).
Food and Drink on the Annapurna Circuit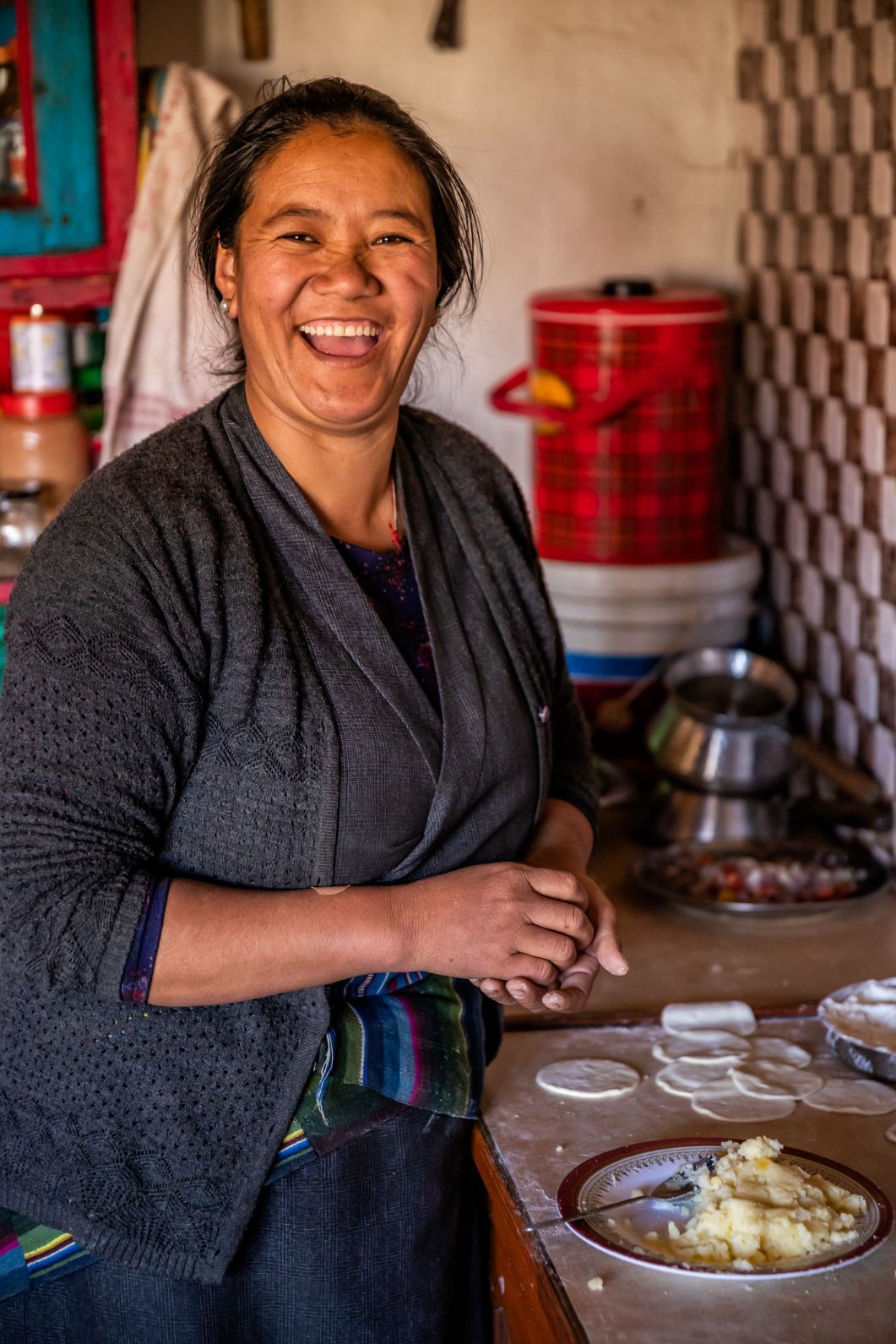 Heading out on a long-distance trek in Nepal? Well, we hope you like dal bhat, because you're likely to see an awful lot of it. Don't worry, it's super tasty. As we mentioned earlier, prices tend to get more expensive in teahouses the higher you get, but here's a rough breakdown of some prices that you might see on the trail:
Dal bhat: £3.50-£6/$4-$7
Chow mein: £1.75-£3.50/$2-$4
Eggs: £1.75-£3.50/$2-$4
Toast: £1.25-£2.50/$1.50-$3
Tea/Hot chocolate: £0.80-£2.50-$1-$3
Chocolate bars: £1.75-£3.50/$2-$4
Generally, people spend between £22-40/$25-50 per day on meals and hot drinks on the Annapurna Circuit and naturally, costs differ between teahouses.
Most teahouses sell bottled water, but in order to decrease plastic, which often ends up being burnt or dumped, most travellers prefer to treat the local water from teahouses and drink it. There are a wide range of products available which are more effective than traditional purification tablets - some trekkers like to use handheld UV devices such as a Steripen but other options are available (just be sure to check their performance in freezing conditions).
Other Costs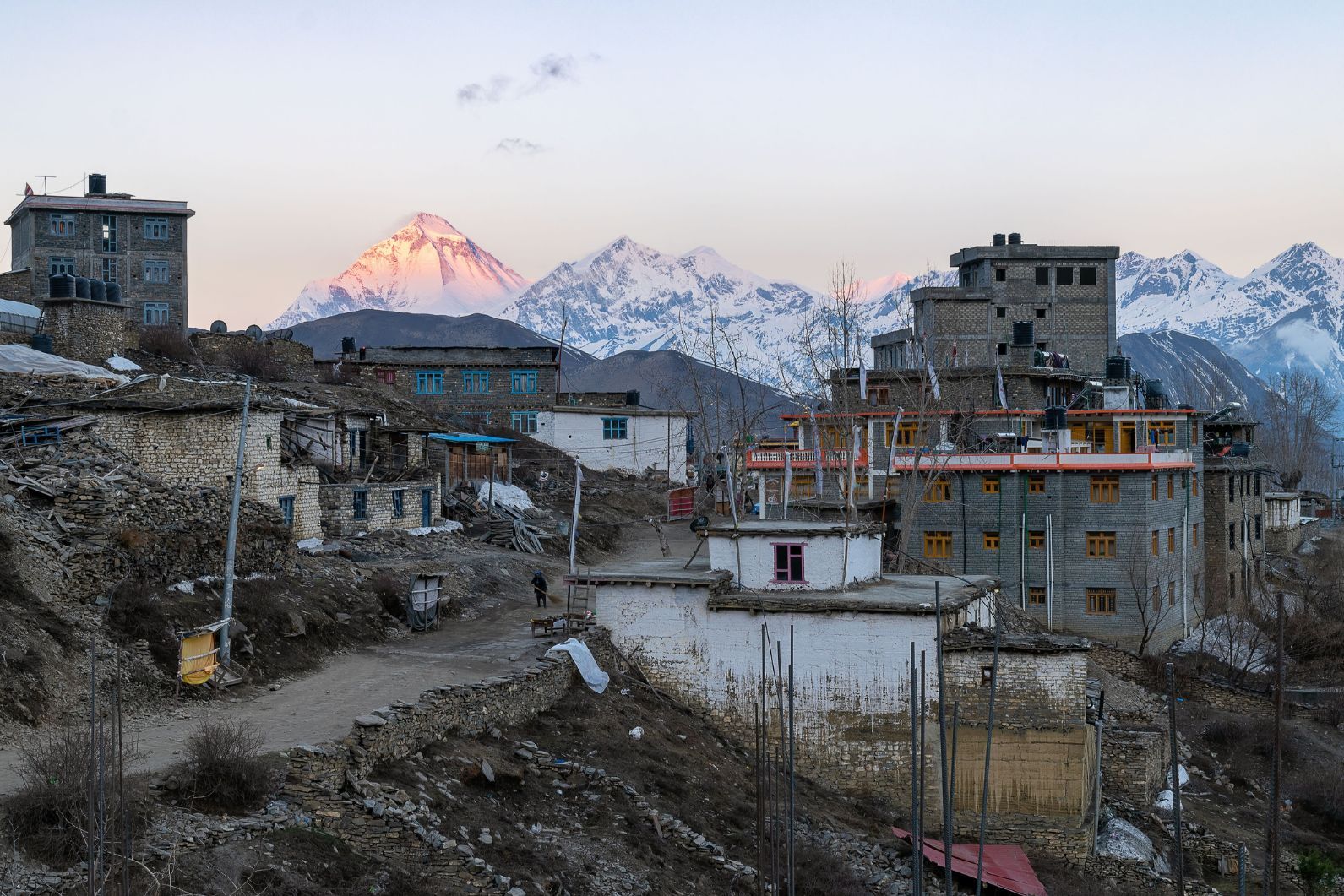 There are costs beyond guides, porters and food and drink on the Annapurna Circuit. Here's a rough breakdown of some of the other prices that you might see on the trail:
Shower: £1.75-£3.50/$2-$4
Wifi: £1.75-£4/$2-$5
Electricity: £1.75-£4$2-$5
Other costs include equipment, which should be bought before heading to Nepal, and permits and visas. No matter where you're coming from, you'll need a permit to enter Nepal, the cost of which will depend on how long you're staying. These are the costs for a Nepal Visa Fee:
Up to 15 Days: $30
Up to 30 Days: $50
Up to 90 Days: $125
The Annapurna Circuit Trekking Permit consists of two separate permissions - the TIMS (Trekker's Information Management System) and ACAP (Annapurna Conservation Area Entry Permit). The TIMS is essential for doing many hikes in Nepal, whereas the ACAP is Annapurna specific.
Both permits can be arranged in Kathmandu or Pokhara. If you're hiking with a guide or are on a guided tour, then the chances are, they'll sort this for you - though do confirm this beforehand. You'll have to show this permit numerous times while on the trail, so it's essential you get it, and take care of it.
You'll need your passport and two passport photos for each. Permit prices:
TIMS: approx. £13/$16
ACAP: approx. £20/$23
FAQs: Annapurna Circuit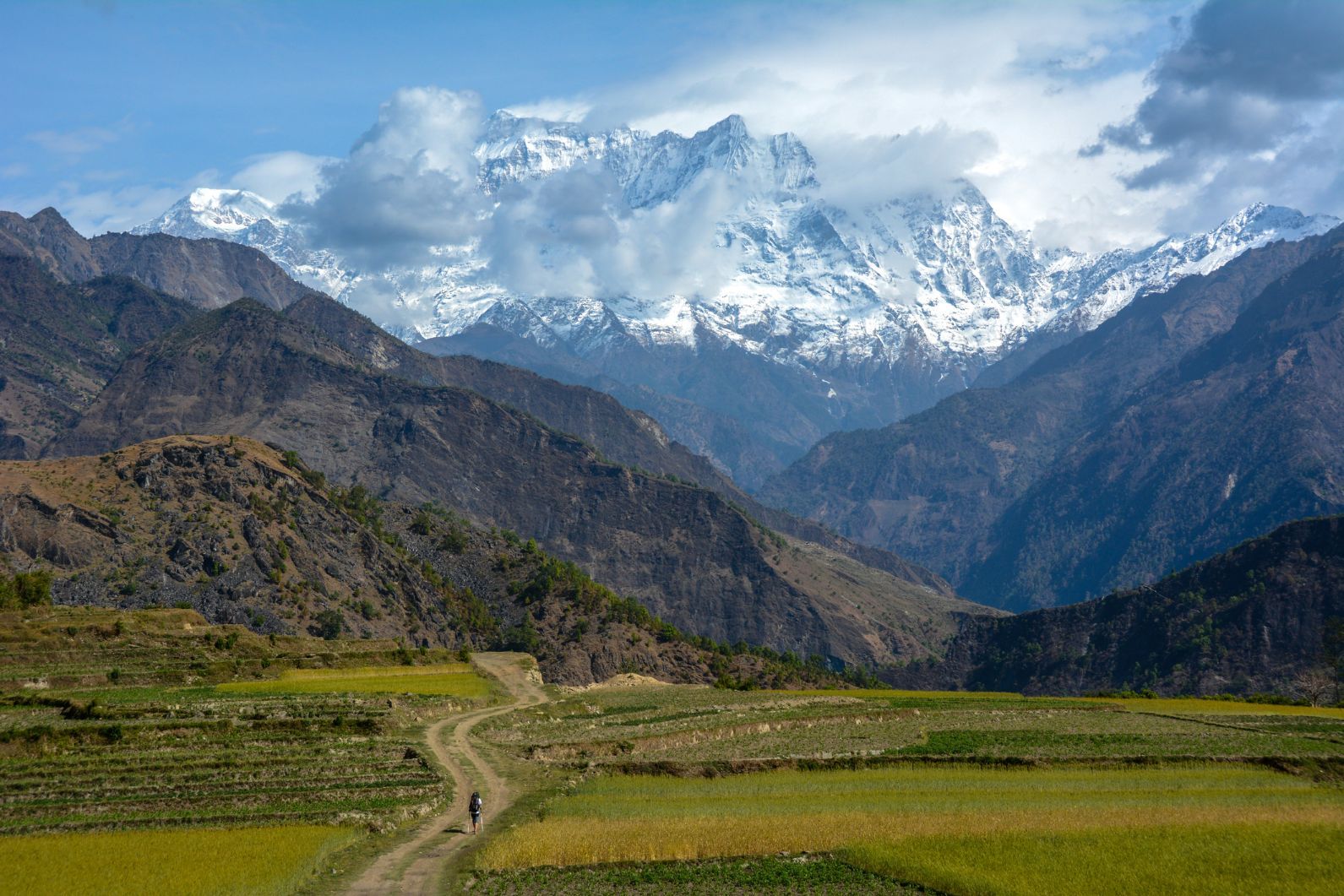 We're going to conclude this article on the Annapurna Circuit costs and budget with some frequently asked questions, and some information that's important to know before the trek.
Are there ATMs on the Annapurna Circuit?
There are no ATMs on the Annapurna Circuit, so you will need to bring all the money that you need with you for the tour. The ATMs in Kathmandu and Pokhara are also somewhat unreliable - often being out of cash, or only allowing you to take out a certain amount of money - so it's a good idea to arrive in Nepal with all the cash you'll need for the trip, which you can then exchange into Nepalese Rupees at one of the many money changers.
Note that Scottish and Northern Ireland bank notes are not accepted in Nepal.
Of course, this does mean that you'll be carrying quite a lot of cash, so it's a good idea to bring a waterproof bag for it, and ensure that you keep that bag in a safe place in your day bag, along with your passport.
What is the Best Currency to Use in Nepal?
You will need Nepalese Rupees on the Annapurna Circuit, as this is the country's currency. Again, we'd recommend arriving with all the money you'll need for the trek. ATM's are tricky in Nepal, and to emphasise the point again, Scottish and Northern Ireland bank notes are not accepted.
It should be noted that the Nepalese Rupees is a closed currency, and so you should exchange any leftover Rupees before leaving the country - not when you get back to your next stop, or back home. The UK government Foreign Travel Advice states: "When you leave the country, you need to present the receipt for the exchange you made during the entry into Nepal. The airport desk will then help convert your Nepali currency back to the foreign currency."
While it is still possible to exchange Nepalese Rupees abroad, it's difficult, and you'll get the best value for your money if you do it before leaving Nepal.
Should I Tip My Porters, Guides and Drivers?
It is customary in Nepal to tip guides and porters. Although it may not be customary to you, it is of considerable significance to the people who will take care of you during your travels.
You can give any tips to your lead guide at the end of your trip. This will then be shared amongst the whole team. For full transparency, the lead guide will distribute the tips to the guides and porters in your presence. A good rule of thumb is around £140/$165 per person as a tip, although the amount you give is entirely your choice. Of course, you are free to tip more or less and the amount should be reflective of your perception of service and quality.
A tip is not compulsory and should be given when you receive excellent service.
Inspired? Check out our 16-night itinerary on the Annapurna Circuit now!