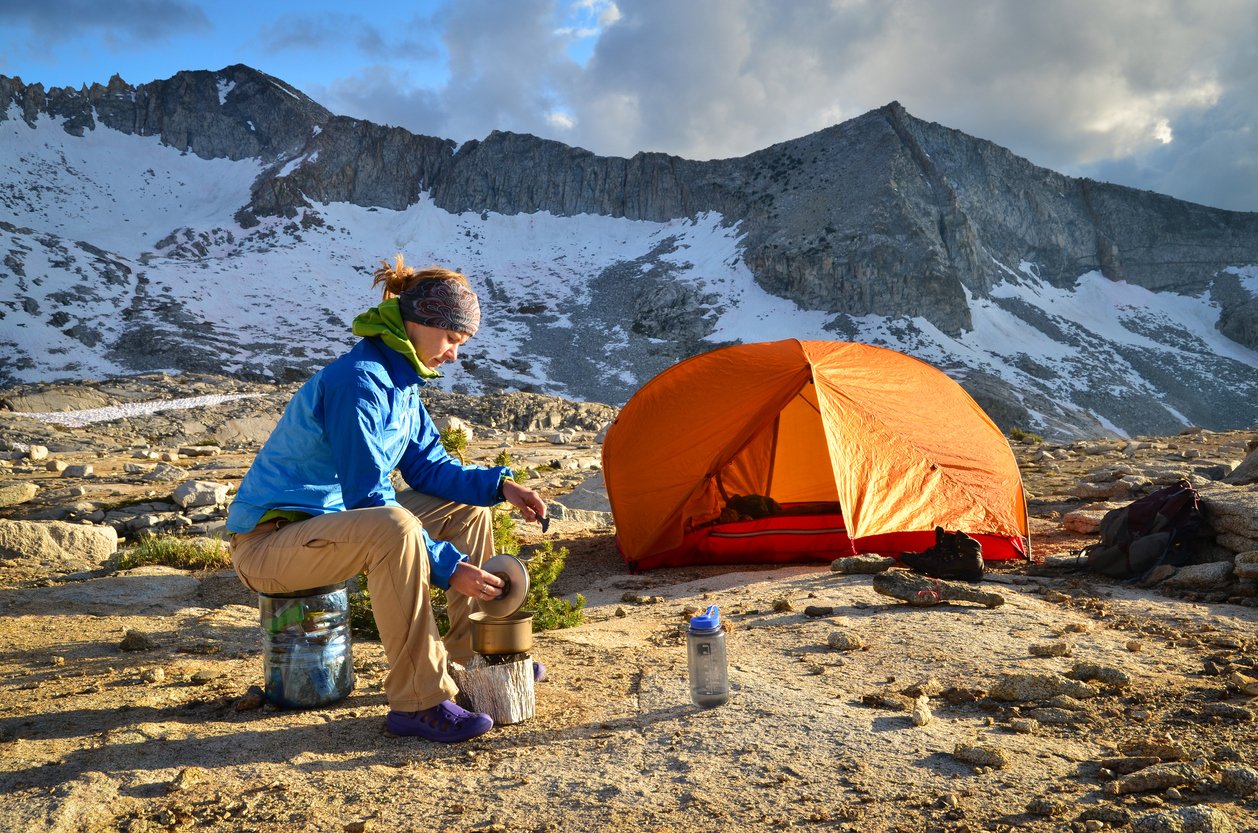 The camping stove is the faithful companion of wild campers across the globe. You'll know just how important they are if you've ever had the misfortune of eating cold a dinner in the rain, or dry porridge oats for breakfast because you had no way of heating or sterilising the water (been there, done that, got the t-shirt). But finding the right camping stove for you can be overwhelming. We have a four step process to help you out.
This is not a camping stove guide for car campers. If you intend to drive your gear to a field, open the boot and empty it onto the floor, there is no point in reading this. You may as well squeeze your range cooker or microwave under the back seats. Or just get a takeaway… The same goes for van life because, seriously guys, we all know you've got a slick kitchen built into the back there.
However, if you intend to pack your belongings into a rucksack, walk into the wilderness and spend a night under the stars: hello. This guide to the camping stove is for you. We're imagining you as someone off on a self-powered adventure, like a cycle tour or a backpacking trip, or a kayaking expedition.
Best Wild Camping Stove
The best wild camping stoves are lightweight, durable, easy to pack and easy to use. The most commonly used wild camping stoves are the likes of the MSR PocketRocket 2 or the JetBoil MiniMo, MightyMo or Stash. But there are plenty of other options. From the fantastic Primus Lite+ to the Coleman Fyrestorm PCS. This isn't a review article and isn't intended as such, but those are a few ideas to get you off on the right track. What we'll be looking at here are the details of camping stove. Do you actually need one, for starters. And after that, what about the fuel, the size and weight and the add-ons? The best stove for wild camping is one that's light, easy to pack and easy to use. Now let's get into the details.
Do you need a camping stove?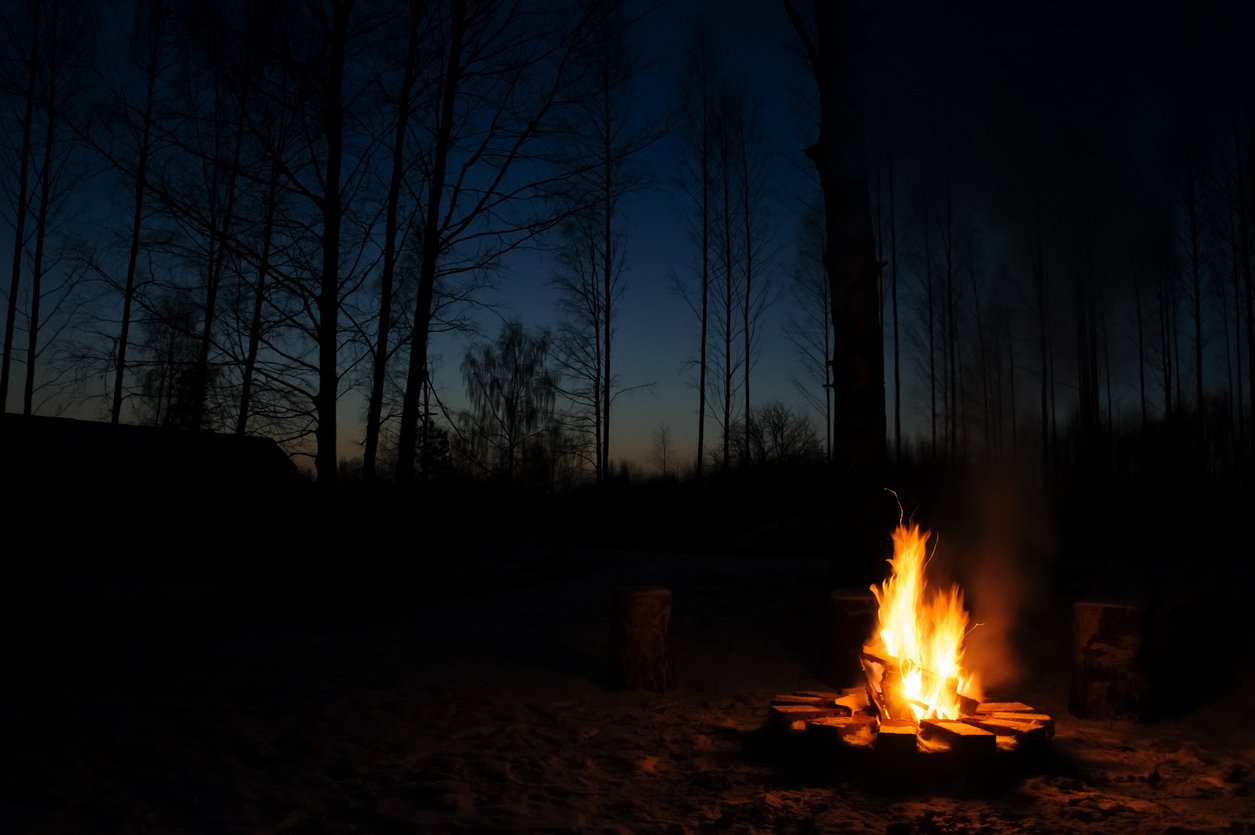 First things first, many people associate camping with big open fires, often accompanied by a plethora of marshmallows. Listen to the crackling of burning wood and feel the bitter-sweet taste of burning mouth on molten marshmallow. Here are a few quick reasons why this probably isn't the best idea for your wild camping adventure.
Collecting wood is a pain
Sure, sure, you're imagining making a fire on the beach of a remote Norwegian island… But there are no trees on that island and it's pouring with rain. Dream shattered. A camping stove might not be as atmospheric, but it sure cooks better in the rain.
Open fires are often illegal
Lighting an open fire – i.e. one uncontained in a camping stove – can cause all manner of problems. Particularly if you're wild camping in a National Park. You don't want to be the person leaving burnt scars in the grass or, worse, the person who set the whole hillside alight. It happens more often than you'd believe.
Camping stoves are just so much easier
Camping stoves are small, light, quick and efficient compared to an open fire. You rarely burn your dinner; you don't have to wait hours for the coals to warm up… Considering all the other modern technology you're probably taking with you, it would be rude not to.
Step 1: Camping Stove Fuel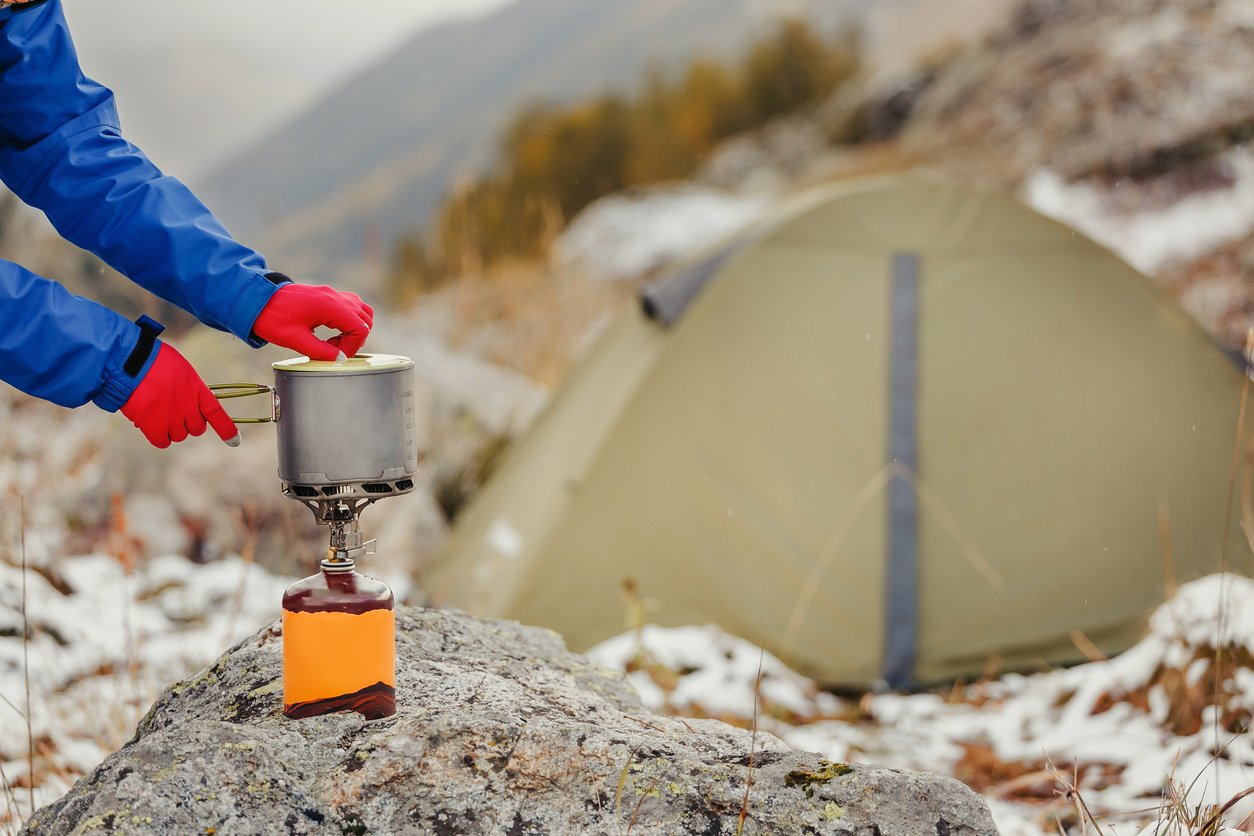 Fuel is probably your biggest consideration when it comes to picking a camping stove. From there, a lot of other decisions will be made for you. The most common fuel for camping stoves is gas. Typically this is a butane-propane mix and comes in metal canisters of different size and volume. The big thing to watch out for is the attachment point on the gas canister. Screw top is standard in the UK, but not common in a many parts of Europe. Other types of attachment include pierce top, easy-clic and aerosol. For a brilliant guide to where you can buy each of these types of gas canister, read this guide.
Another popular type of camping stove fuel is liquid fuel. Typically white gas, unleaded petrol/gasoline and kerosene (paraffin) are all burned. Having a stove that takes liquid fuel makes you more flexible in countries where camping shops are few and far between. Meths is another type of liquid fuel, but is slow, messy and should generally be avoided unless you're a DofE group.
Finally, there are solid fuel burners. These are the goats and pigs of camping stoves: they will basically eat anything you put in them. This makes you extremely flexible in terms of which fuel you can use, but starts to bring in the limitations of finding fuel that we talked about for open fires. At 6000m there aren't many trees. Plus, as we all learnt burning Wotsits at school, not all fuel pumps out the same amount of heat. You might be waiting a long time for your dinner.
Step 2: Size and Weight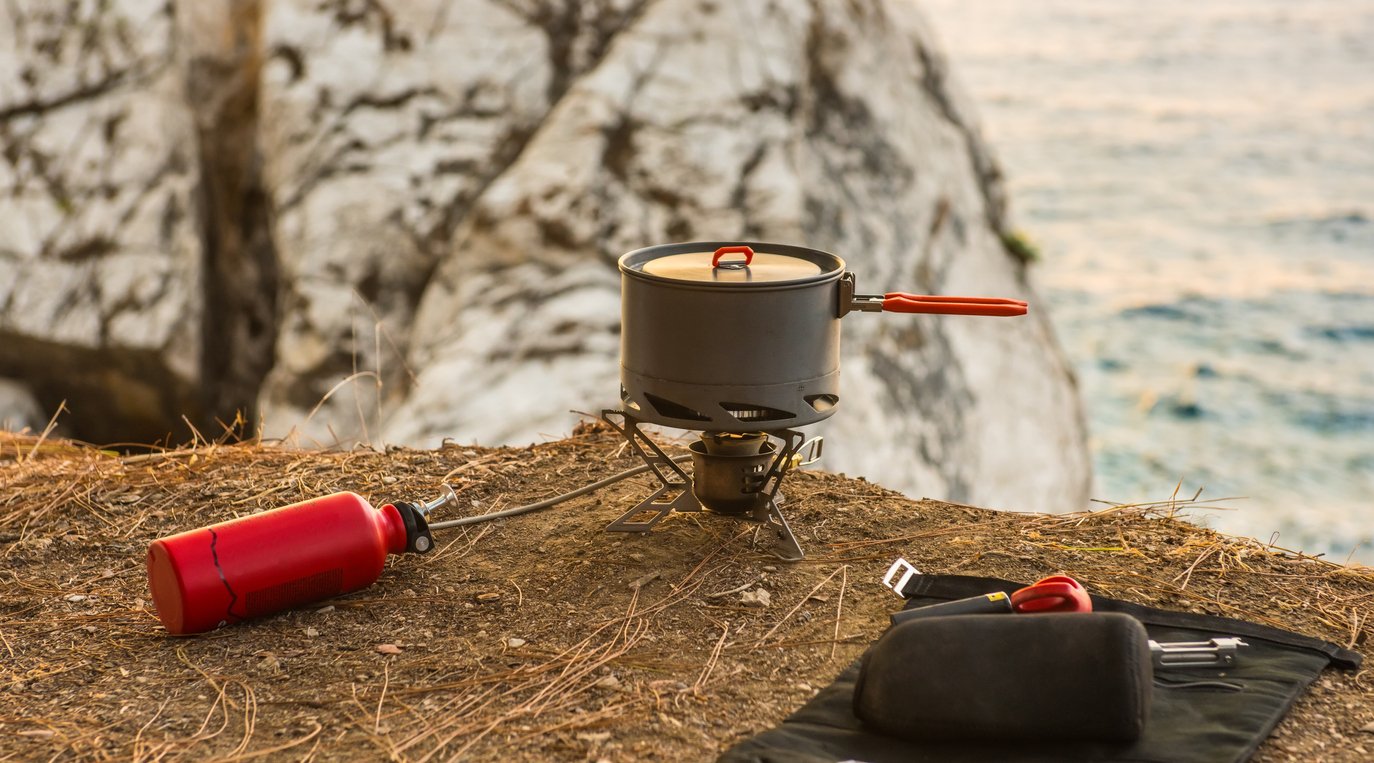 Okay, now you've picked your fuel type, that's nicely narrowed down the list of camping stoves on your potential buying list. Next up, you need to consider how much you care about the size and weight of the stove. Basically, if you're going on a long backpacking expedition, you don't want your stove to take up half you backpack. Similarly, it'd be a really shame if your stove is so heavy it sinks your kayak.
You can get a very decent one-person stove for under 500g. The smallest would be something like an MSR Pocket Rocket and the biggest something like a full blown Trangia set. We say one person because we're assuming this is your personal cooking device. If you need to feed several hungry campers at once, never fear – we'll come back to feeding the 5000 later. At the moment, all you need to know is that camping stove weights tend to only take into account what they're sold with. So usually, that weight will not include the fuel or any extra pots and pans. Don't forget to consider the space that the fuel you're carrying will take up too. Some stoves are designed for the fuel and burner to fit inside the pan… others aren't.
Step 3: Camping Stove Extra Features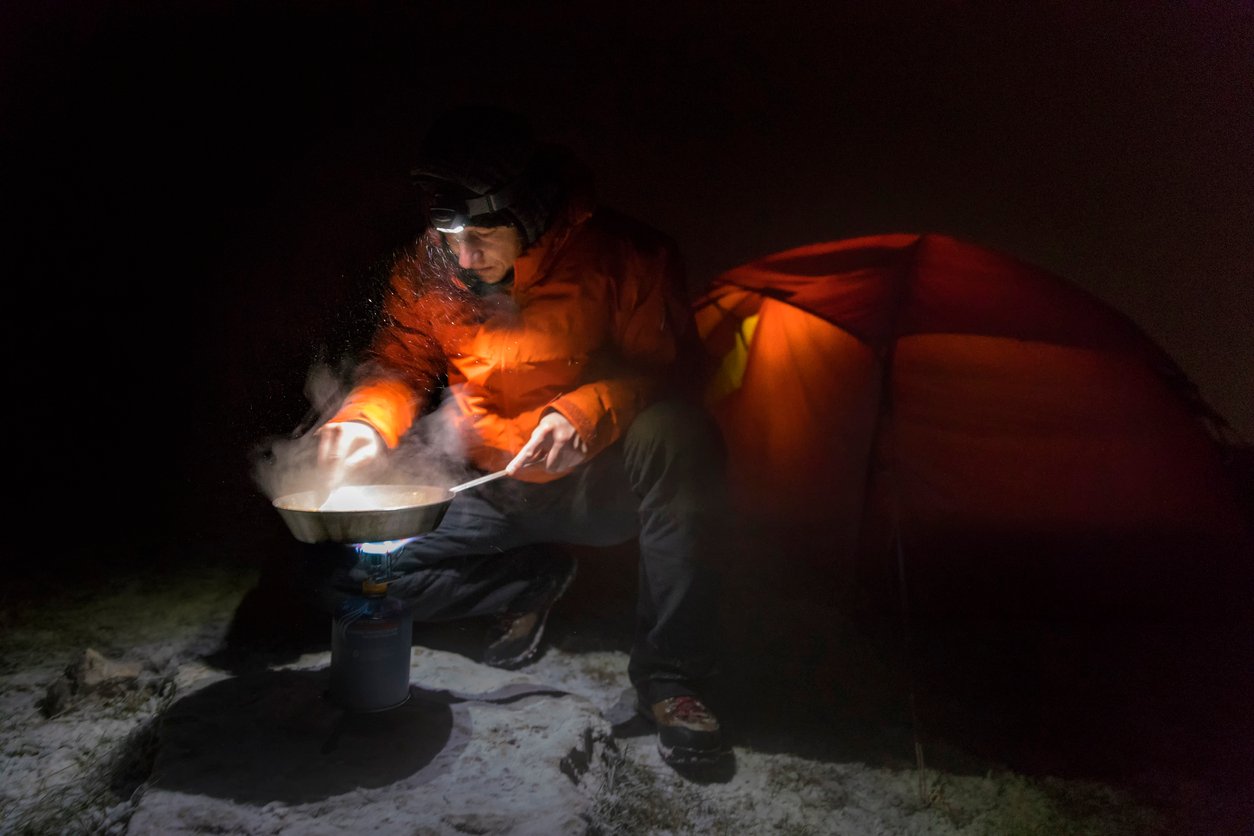 You've already made a lot of decisions about what your camping stove will look like. However, it's worth considering some of the extra features before you settle on your final choice. For example, is the burner guarded from the wind easily? Or is it sold as wind resistant? Does it come with a spark button to light the fuel, or do you need to take a lighter with you? If you're using gas, is it possible to turn the fuel canister upside down? This might not be useful for most people, but when it gets very cold the gas freezes and being able to give it a shake really speeds up breakfast. As ever, think about what and where you're going to be using your camping stove.
Step 4: Pots and Pans – Feeding the Masses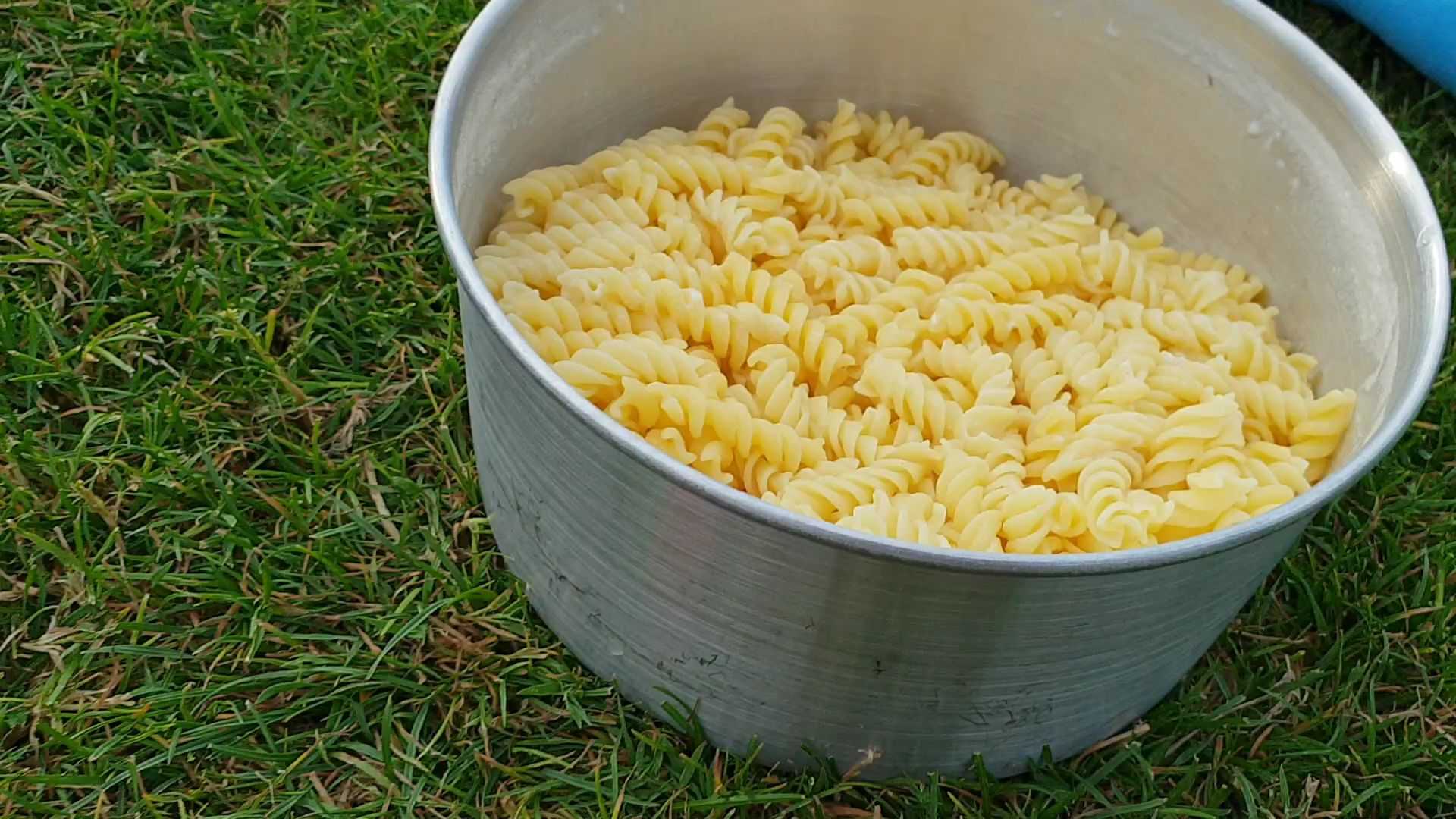 Many camping stoves come with pots and pans included. For example, a classic Trangia will come with two pots, a lid (or frying pan), a handle and a strap. It all packs up into itself. The same goes for cookers like a Jetboil: the mug-like pot is designed to clip into the burner and be big enough to pack the whole setup into itself after use.
Your big consideration is two-fold. Firstly, is the pan provided big enough for what you need? Your requirements will be very different for a one night camping trip and a multi day cycle tour. Chances are you'll be eating something like a boil-in-the-bag ration pack on one and cooking "real" food on the other. Trying to boil a bag of pasta in a tiny Jetboil is asking for trouble.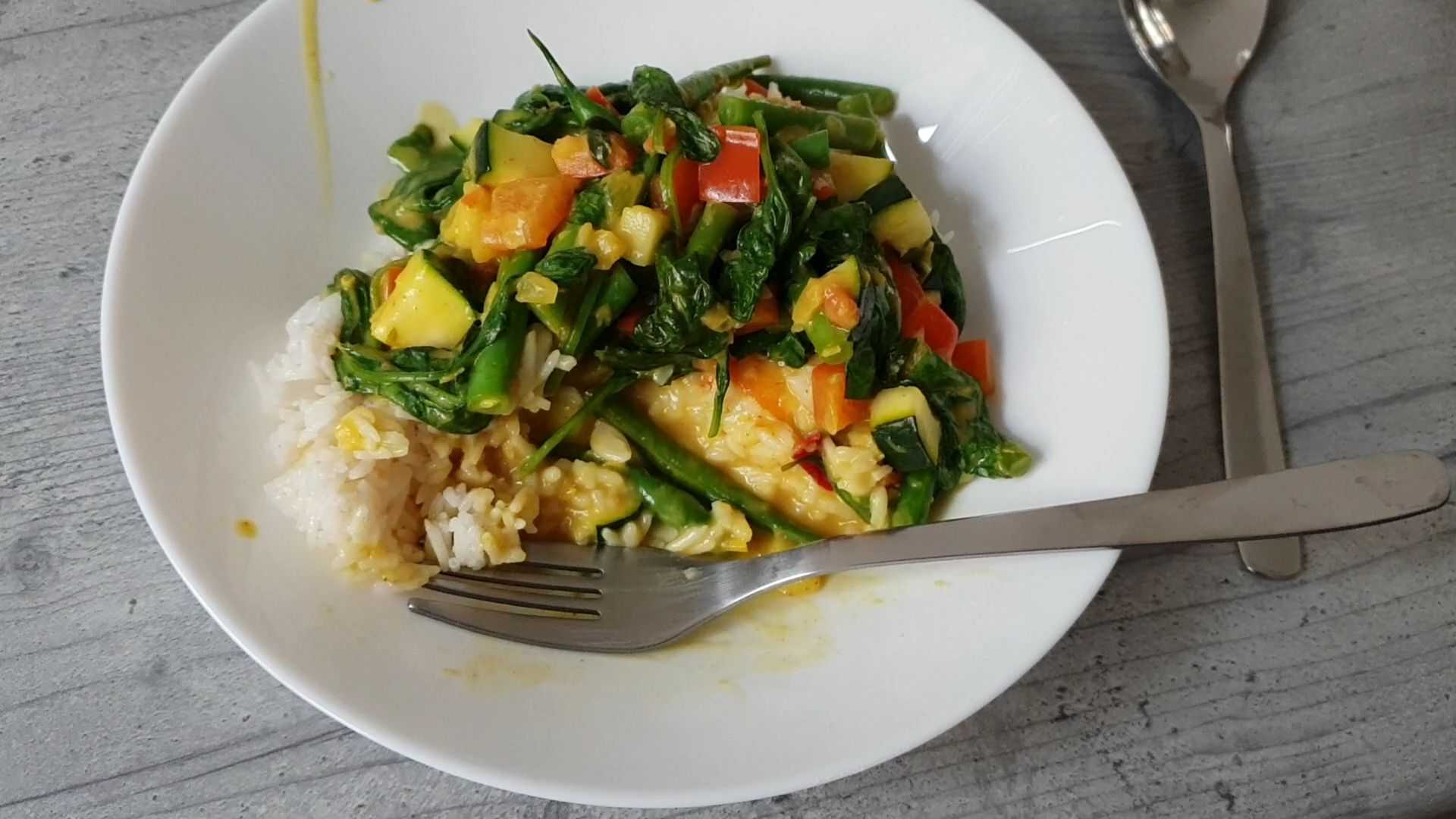 Secondly, can your chosen camping stove take other pans if the one it comes with isn't big enough? Some brands like to tie you into their own equipment, so check you can swap out pans and not wreck your stove! Also consider how stable your whole set up is going to be. There's nothing quite as scary as watching your dinner wobble like a Jenga tower as the water starts to boil. A tiny burner with a big, heavy pan on top is no good for stability. Consider getting a stand to help spread the base and lower the centre of gravity.
Now you know how to choose a camping stove, it's time to take it out on an adventure holiday. Our wild camping adventures could be the best place to start (and you probably don't even have to bring your own stove).