Wild camping is becoming more and more popular in the UK, but in most places (outside of Scotland, at least), it is still actually illegal. Depending on where you are, attitudes range from 'completely accepted' to 'very illegal'. It's a bit of a minefield. If you'd like to know exactly where you can put your head down, read on…
What is wild camping?
At its heart, wild camping is spending a night in a very small tent somewhere far away from civilisation. Your tent should be so small you can't stand up in it. You will arrive late to pitch your tent (usually after a day's hike) and leave early in the morning. Make sure no one can tell you've been there and you've done the job well. That means no open fires, no leaving rubbish or waste… but also not camping so close to a watercourse you'll pollute it. As I have to tell the teenagers in my outdoors group, "The river is not a sink!"
Compare this to the other types of camping in the UK. On the far end of the scale, there's driving a carload of stuff to a UK campsite, or one of the many campsites in England and living out of an enormous family tent for a week (I'm discounting glamping here!). You pay for the space to put your tent and the facilities, and then you enjoy your camping holiday.
A short history of wild camping in the UK
Once upon a time, around about the 16th century, a large amount of land in Britain had no real owner. It was either classed as unused, or unusable, or something called Common Land. The Common Land was owned by the lord of the manor, but common people had some rights over it: like to graze animals and take firewood. Basically, the idea of someone having complete control over a piece of land hadn't really been thought up yet! You couldn't stop people from walking across it.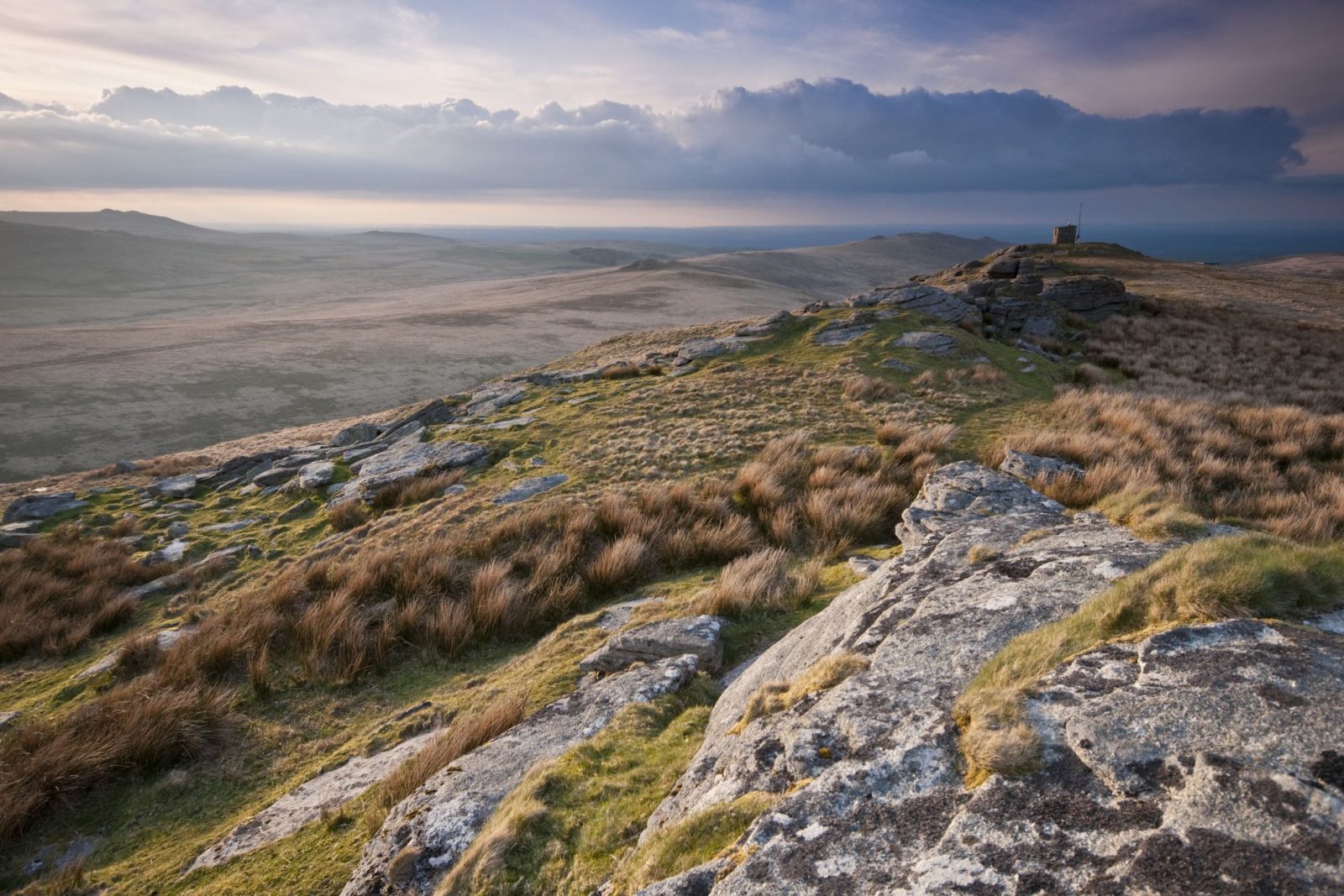 Then over the course of the 18th century something called the Enclosure Acts was rolled out. This meant that rather than one big open field, the land looked more like the small, managed fields that we have today. People would pay a sort of rent for the right to farm the land.
Today we still have Common Land and you still have the right to roam on it. There's also something called Open Access Land. In 2000, the Countryside Rights of Way Act (often just called CRoW) came in. This gave the public access to Common Land and land mapped as "open country" like the mountains, fells and moorland of the UK.
You might ask, "can I camp on common land?". The answer, in short, is "no". CRoW gives access for walkers, but explicitly excludes camping without permission.
But – and here comes the big but – different areas have different bye-laws. These are local laws giving permission to do certain things in specific areas and under certain conditions. Each country in the UK also has its own separate attitudes towards wild campers. And, if you're wondering, "Wait - can you camp on a public footpath?" The answer is very much no. You have a right to pass through, but not to stay.
Wild camping in Scotland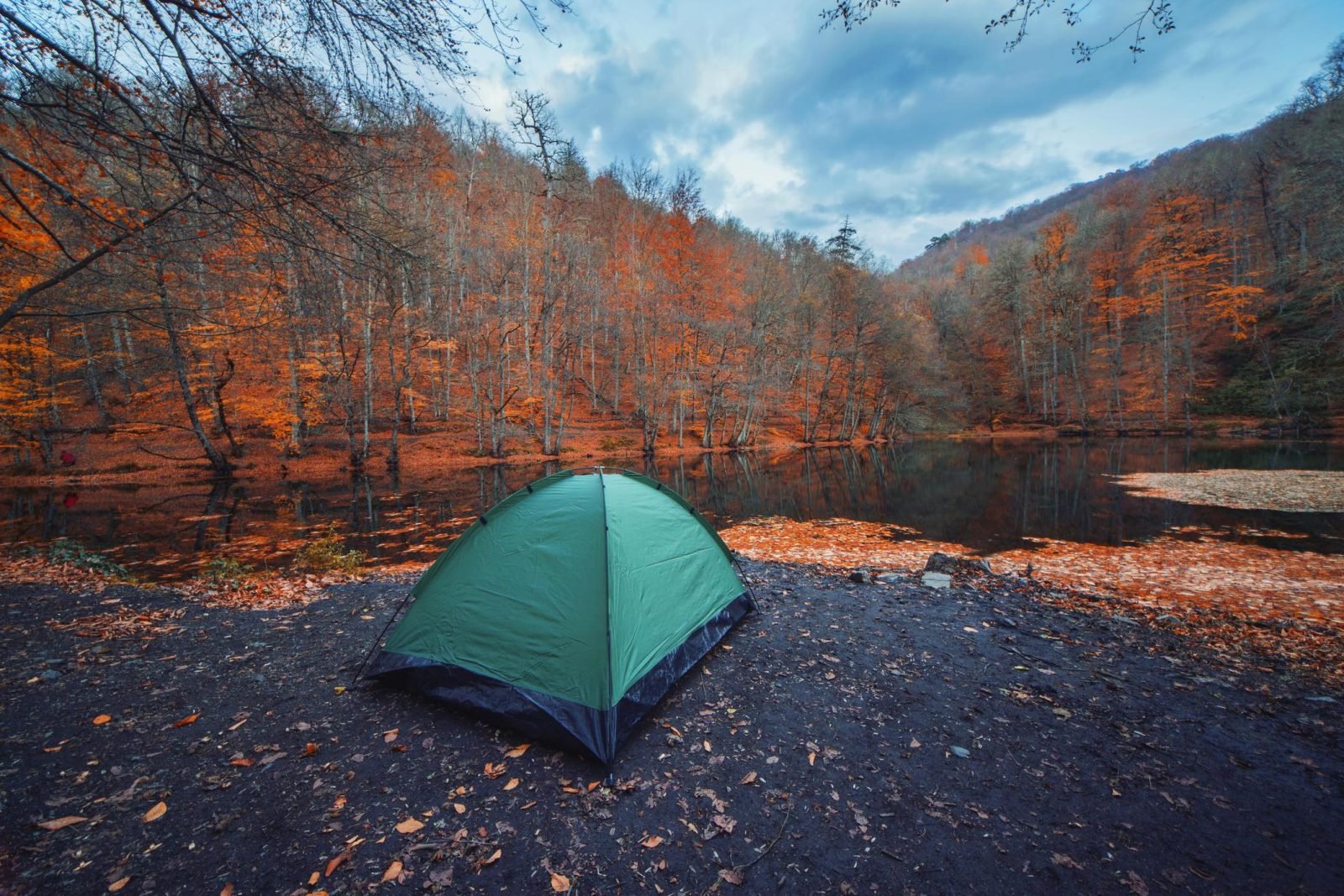 Scotland has one of the most liberal access codes in Europe, so it's a lot easier to find a good, legal wild camping spot in Scotland than it is in the rest of the UK. Since the Land Reform (Scotland) Act in 2003, you can now have access for outdoor recreation and wild camping to most land and waterways. So yes, it's completely legal as long as you follow the Scottish Outdoor Access Code:
Respect the interests of others – be considerate to the landowners and vice versa. Think about other people using the land.
Care for the environment – leave the land as you found it. Help preserve natural features.
Take responsibility for your own actions – the outdoors is never risk-free, act with care for other people's safety.
There are around 7000 rights of way in Scotland and lots of open access land. The Scottish Outdoor Access Code covers all of these areas and activities. For just wild camping specifically, the code says:
"Access rights extend to wild camping. This type of camping is lightweight, done in small numbers and only for two or three nights in any one place. You can camp in this way wherever access rights apply, but help to avoid causing problems for local people and land managers by not camping in enclosed fields of crops or farm animals and by keeping well away from buildings, roads or historic structures.
"Take extra care to avoid disturbing deer stalking or grouse shooting. If you wish to camp close to a house or building, seek the owner's permission. Leave no trace by: taking away all your litter, removing all traces of your tent pitch and of any open fire (follow the guidance for lighting fires) and not causing any pollution."
For more details, visit the Scottish Outdoor Access Code's website.
The exception
Due to misuse and the breaking of this outdoor access code, wild camping is no longer freely permitted on the east of Loch Lomond.  Since 2017, you have been required to get a camping permit for the area during certain times of the year. For full details check out the Loch Lomond and Trossachs National Park's website. It is a sobering reminder that wild camping here is a privilege not a right and can be removed at any time.
Wild camping in England and Wales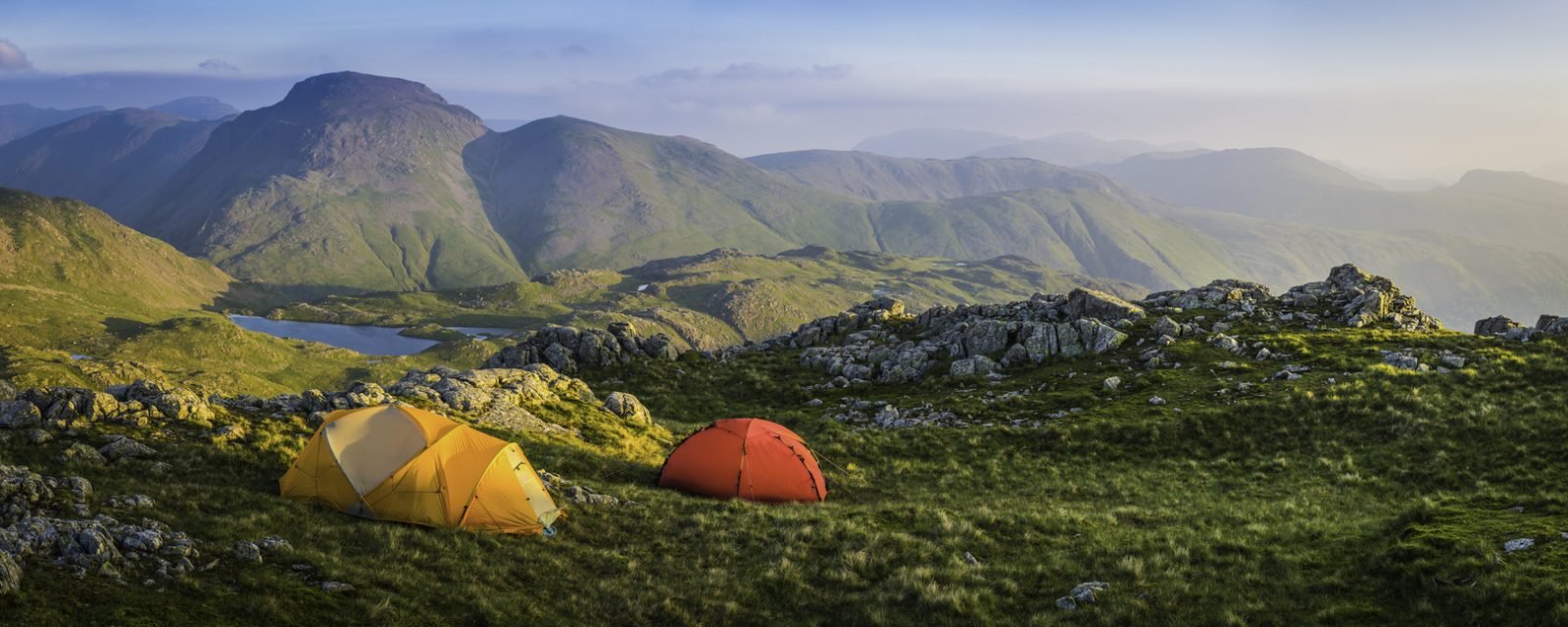 Wild camping is (at the moment) only actually legal in England and Wales on some parts of Dartmoor. Everywhere else is illegal without the landowner's permission - so that includes wild camping in the Lake District and Peak District, for example.
In the Peak District, there is no wild camping allowed on either National Trust land or on National Park Authority land. However, the National Trust do recognise wild camping on their land in the Lake District, as long as certain criteria are met.
These include camping above the highest fell wall (approximately 400 metres up) and moving on to find a new spot if you find more than two tents already there. This means you can combine camping with an adventurous hike in the Lake District - we recommend ascending Scafell Pike!
If you'd like to go camping on Dartmoor, in the south west, take a look at the National Park's wild camping map to see where's in or out. The places you can camp are legal because of the Dartmoor Commons Act – yep, the same type of Commons as we talked about in our little history lesson. Part of the National Park's bylaws allows you to spend one or two nights in a small tent, under certain conditions, on access land. Hooray!
In the rest of England and Wales, wild camping is generally accepted on open hillside above the highest fence. As we've said before, it is technically illegal. But it seems to be generally accepted that as long as you leave no trace this is alright. To the extent that people camp wild in this way as part of their Duke of Edinburgh's Award Expeditions and nights of wild camping are part of some Mountain Training qualifications.
Wild camping in Northern Ireland
Wild camping laws and practices in Northern Ireland are very different. There is no common land and all access is by permission or "tolerated" by landowners. There are also very few rights of way either. Farmers are legally entitled to forbid access and some of these conflicts have made a big stir in the news. Generally, small groups of considerate walkers are ok – but that's just for walking, not camping. The Northern Ireland Forestry Commission apparently does issue camping permits, although it looks like you have to pay for them.
Access is an area of constant debate in Northern Ireland, so for the most up to date information, check Mountaineering Ireland.
Remember to camp responsibly
Being given the right to wild camp on private or national park land is a fantastic opportunity to really immerse yourself in nature. It's a right that we don't want to lose, and one way to do so is to ensure you camp responsibly.
Make sure you take away all litter with you (including toilet paper and sanitary waste) and you'll have to forgo the open fire. The Lake District National Park authority requests you camp in the same place for one night only, and refrain from moving boulders or digging drainage ditches to make a suitable pitch.
We have plenty of other wild camping tips and tricks to ensure a memorable experience in the outdoors.
So, do you want to give wild camping a try? If you don't feel confident on your own, we have plenty of ways to get involved.