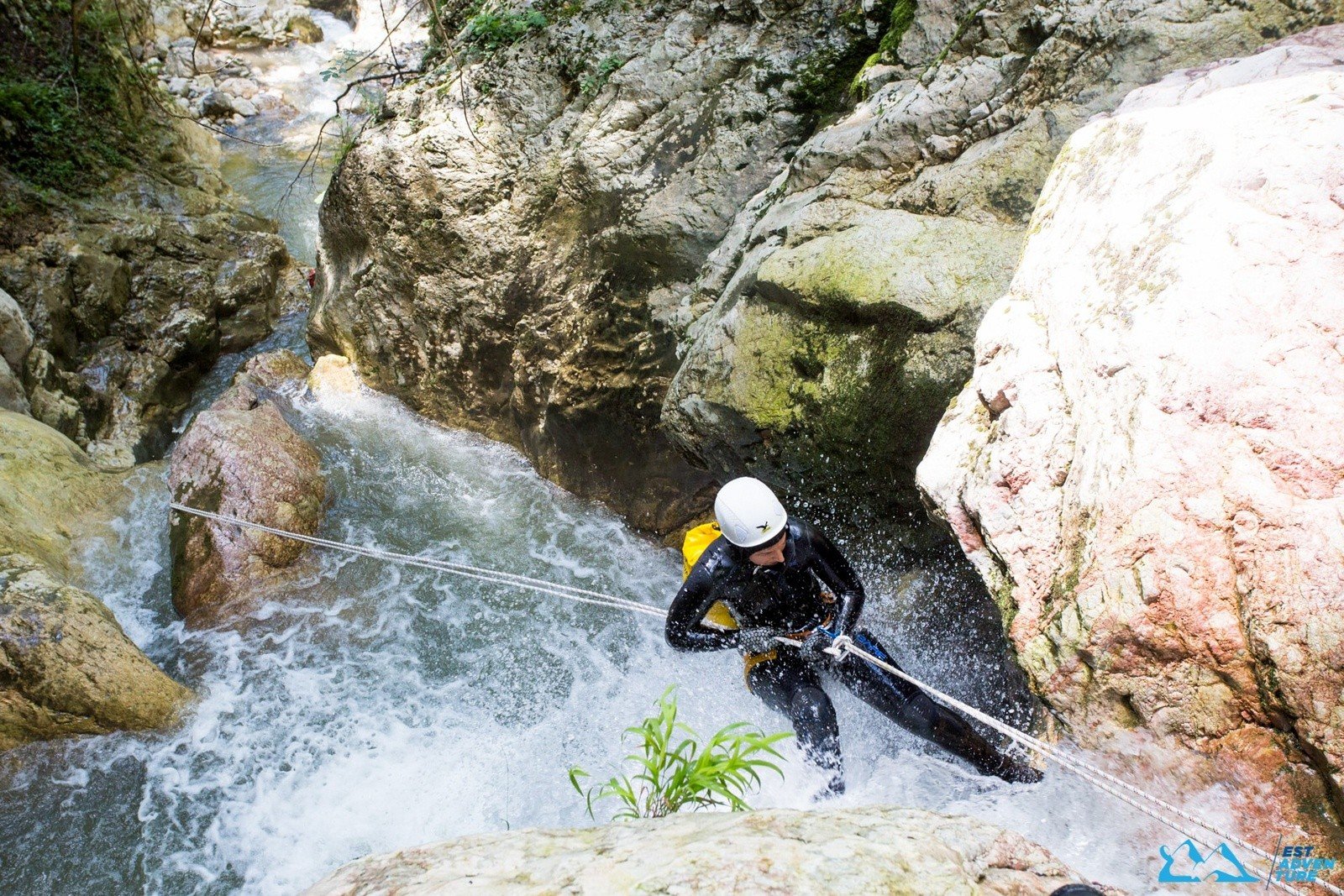 Canyoning is an adventure sport which involves navigating a water system using various specialist methods and techniques. Naturally then, canyoning involves getting wet. It often involves water slides, jumps and waterfalls. It may or may not ruin your shoes. Of course, there's much more to it than all of that too, so we got an expert in to talk us through the basics – what is canyoning and what equipment and experience do you need to go canyoning?
Jim Davis is a canyoning guide based in Achnagairn in the Scottish Highlands. Originally from Australia, Jim found his love for the outdoors, abseiling and climbing in the deep, vertical caves of Tasmania. "What I enjoy most about canyoning is that it's a great way to explore an amazing, natural landscape which very few people have ever been into," he tells us.
Jim's been canyoning for decades now, and has guided many an adventurer down his secret canyon in Scotland; a canyon which includes a stunning descent down a 45ft foot corkscrew waterfall.
We asked Jim to give us a beginner's guide to canyoning. Here's everything you need to know to get going!
What is canyoning?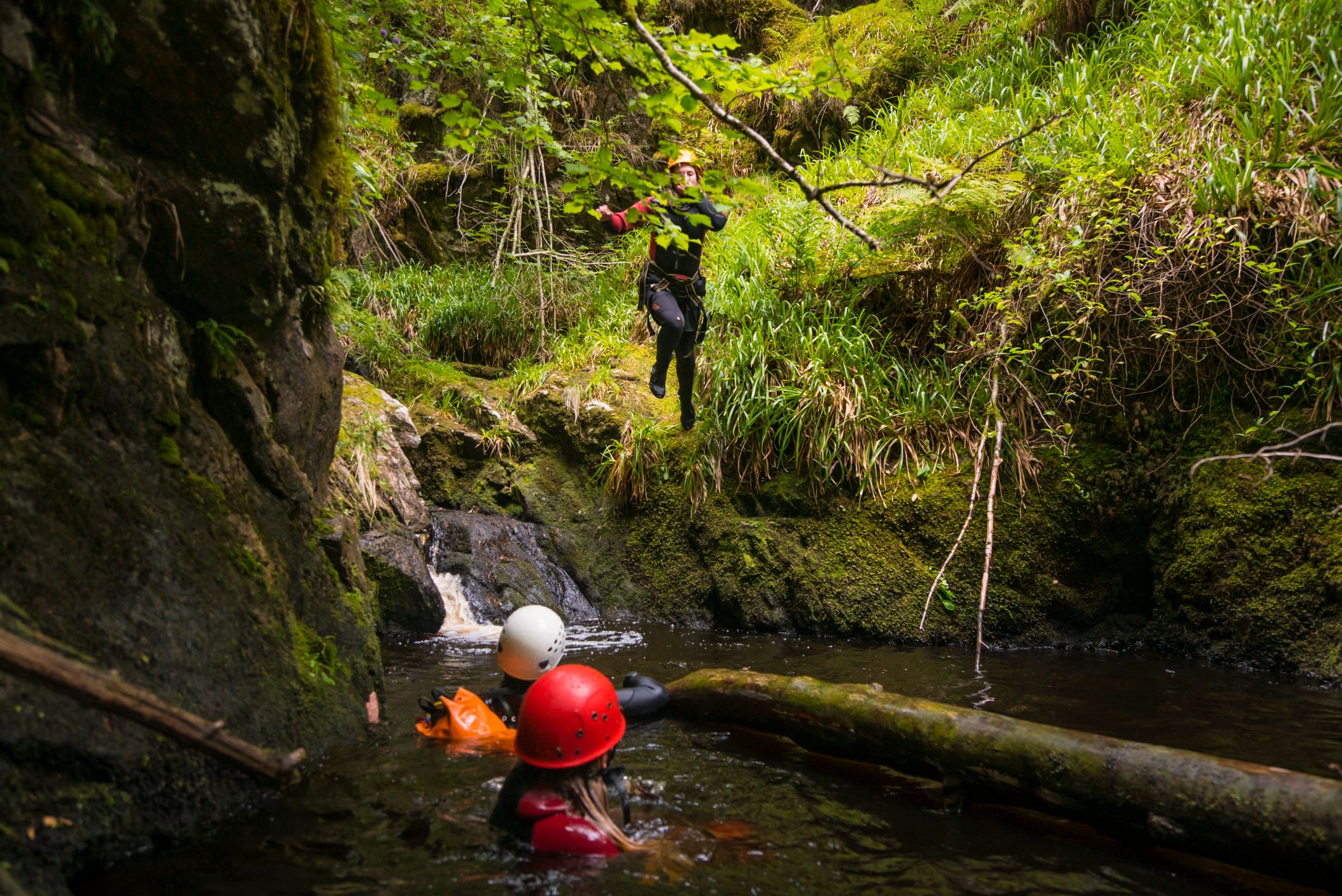 "Canyons tend to be created by a small stream, or small 'burn', as we call it in Scotland," Jim explains. "When you go canyoning, you're dropping down geologically through the weaknesses in the rocks. Canyons are quite vertical. And as they carve their way down through the rocks they create waterfalls and drops and natural water slides and features like that.
Read: 7 Thing You'll Learn on Your First Canyoning Adventure
"Some canyons you can just do on foot and other canyons require ropes and you've got to do some abseiling to navigate the features. Basically though, canyoning is starting from the top [of one of the canyons], and making your way down to the bottom!"
What is the difference between canyoning and gorge walking?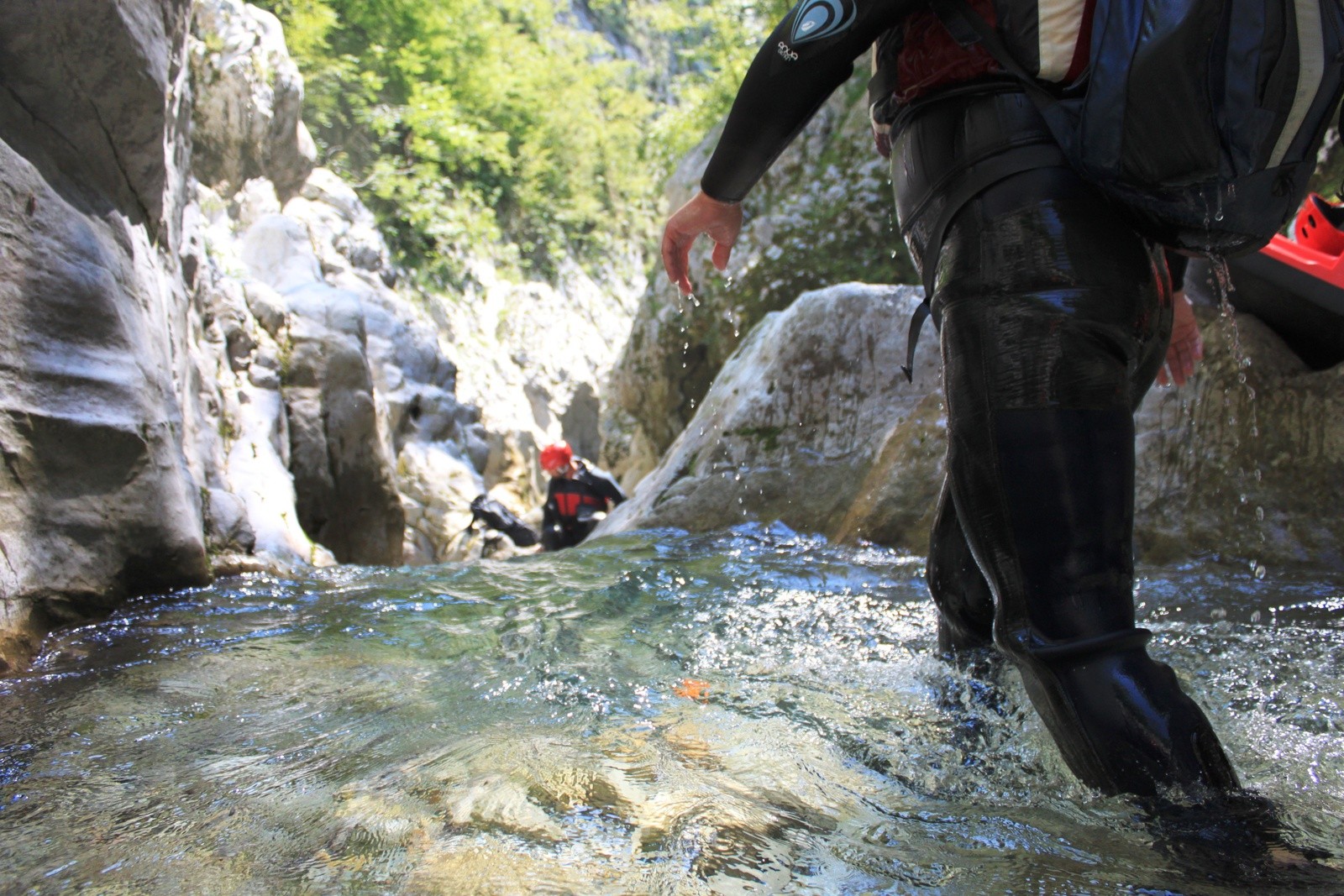 Gorge walking is similar to canyoning, in that you're making your way through a river, jumping and sliding, either up the river or down it. Canyoning is the graduation of this, only going down the canyon, and involving greater heights and often ropes.
Jim continues: "The difference between the two is that gorge walking is a little less adventurous. It's usually shorter and not quite as vertical as canyoning.
"The gorges or canyons used in canyoning tend to be a bit higher than in gorge walking. The walls are higher, it's a narrower space and there are bigger drops and bigger waterfalls and pools. Those are the main differences!"
Do you need any previous experience?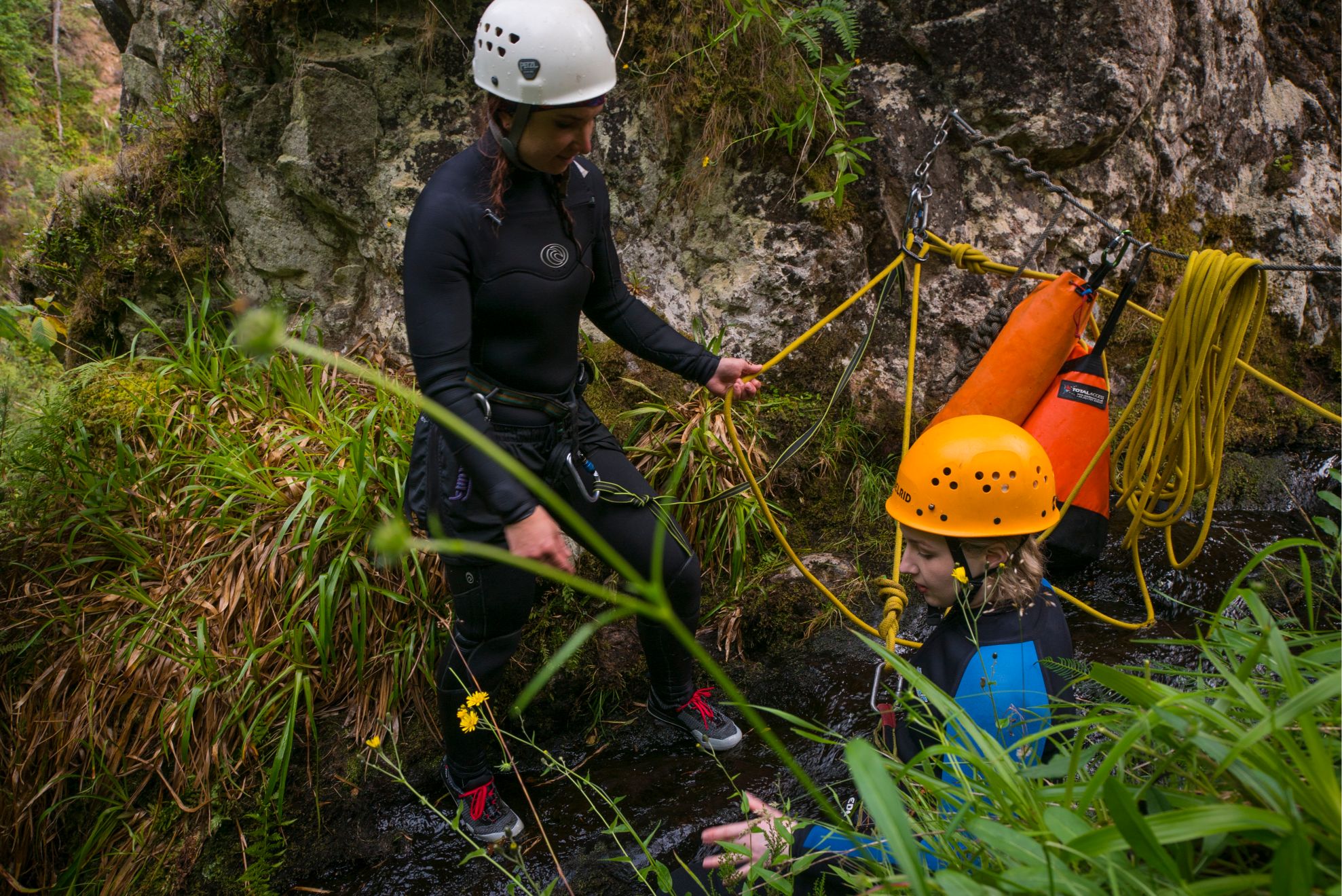 If you're with a group, and thus with a trained guide and professional, then you don't need any experience to go canyoning. Beginners should not be going canyoning alone, but if you're with a good, professional guide then you're in safe hands, even if you've never even heard of canyoning or abseiling before. Jim explains:
"You don't need any experience whatsoever to join a group canyoning trip. In the canyon that we use, for example, there's a waterfall we descend, but we actually connect people up to the rope and then lower them down from the top. We're going to be rigging that soon so that those who want to can abseil down themselves. And there's always that option. If you're a bit more experienced or a bit more adventurous, you can try and abseil.
"What happens if someone does want to abseil is that there will be a second rope on them which is being belayed so that if they let go or they slip or whatever, there's someone with the appropriate qualifications and experience who's actually got full control to stop them from falling.
"I guess the people who it's not suitable for are people with a really chronic fear of heights. There's a team there with you, though, and they'll talk you through it all as you go down the canyon."
Do I need to go with a group then?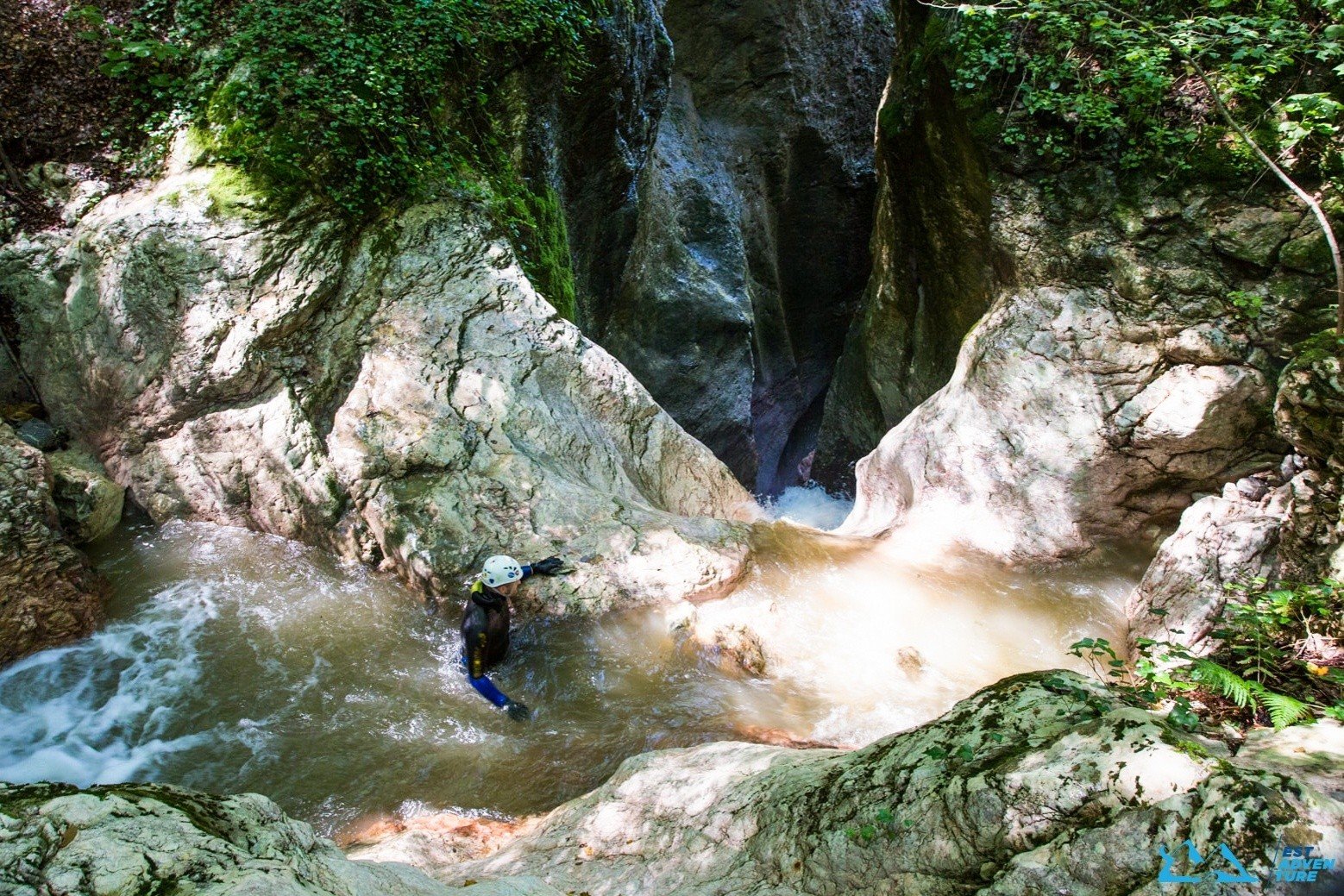 "Nope, you can go solo," explains Jim. "You'll just join up with a group of other people. We tend to recommend a maximum of 10 people in a group on our canyon. If we have a lot of people then we just break them into smaller groups so people don't have to stand around too long. The optimal group size is about six or eight."
What do you need to bring, and what shoes do you wear?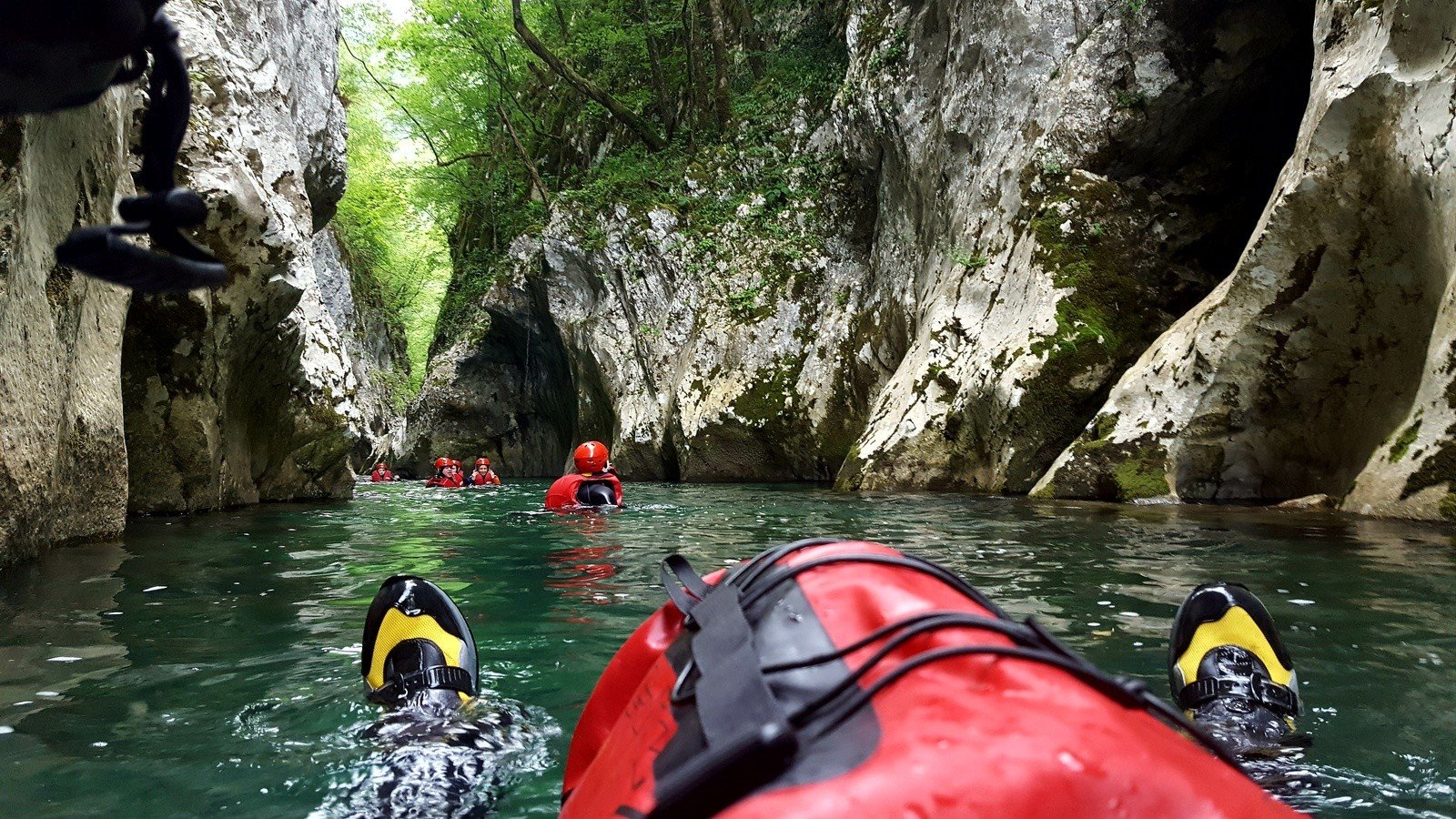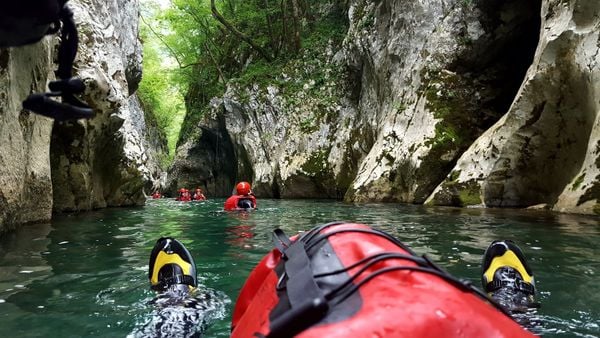 It goes without saying that generally, everything you wear canyoning will get wet. You are descending down a water system after all. That means bringing a swimming costume, a towel, and wearing old shoes you don't mind getting wet if possible, but do remember that you do want your shoes to have good grip. You can actually get specialist shoes if you're going to be canyoning regularly.
You'll also usually be provided with a wetsuit, helmet and life jacket (if required) by your guide before setting off, and sometimes even with shoes. Every operator provides different amounts of gear though, so it's worth checking with your guide before you go.
What do people enjoy most about canyoning?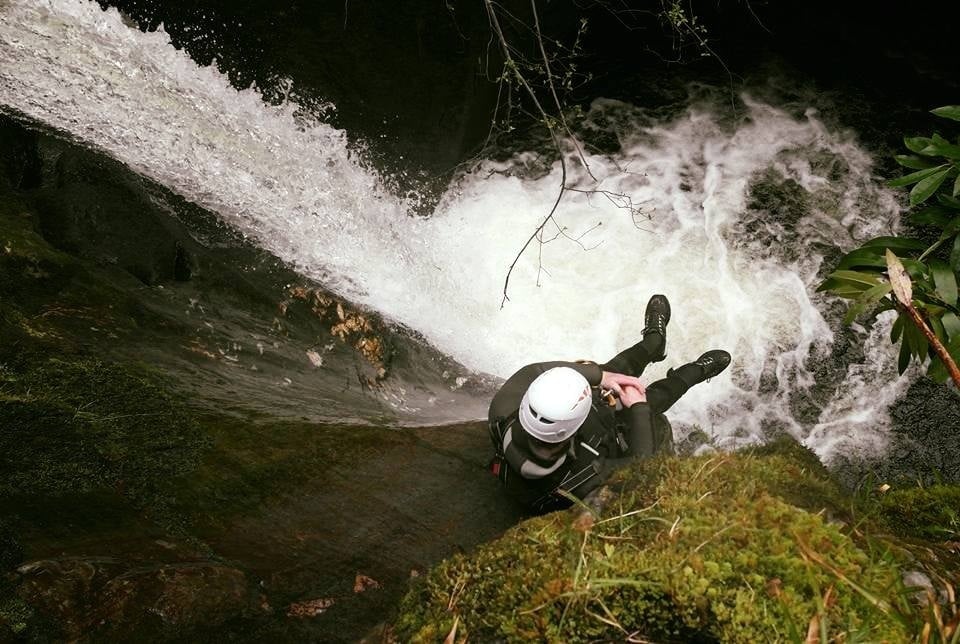 "It's all very new to most people and some are nervous and some are excited," Jim says.
"On our canyoning trip, we bring them through the forest and there's a tiny little stream, and then a short slide and then you get to the edge of this big waterfall in a narrow gorge and tell them 'we're going down there'. People can't really see what's over the edge until they get onto the rope, and then they're dropping down the side of a waterfall into this abyss.
When you get down next to them after that first drop, everyone is just totally buzzing, cheering each other on and they're all just fully engaged in the moment and in being there. That's the big reward, just seeing people buzzing. It blows people away every time."
If you're inspired to slip yourself  into a wetsuit, why not check our collection of canyoning adventures?